Featured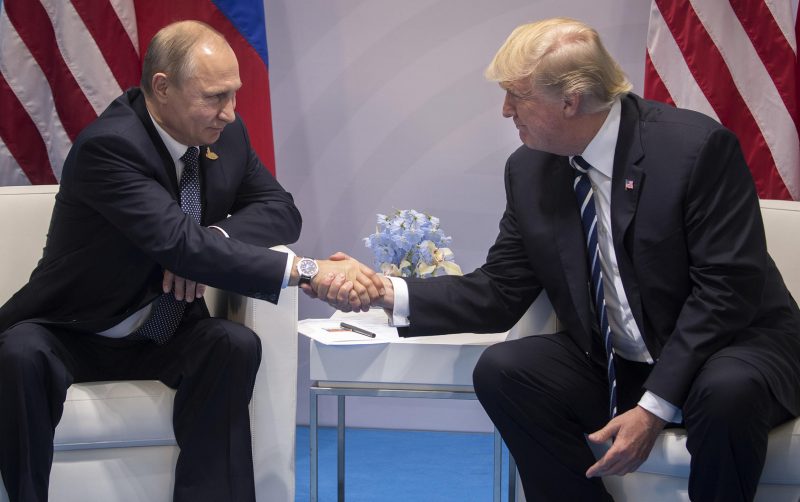 Can We Be Worthy of Ukraine? By George Packer / The Atlantic

Americans need to cure what ails our democracy, ridding ourselves of our incipient Russification.
The fate of Ukrainian democracy depends in part on American staying power. And in turn, the health of American democracy depends in part on Ukraine. If Vladimir Putin succeeds in demolishing Ukraine, converting its fragments into the vassal states of a new Russian empire, then strongmen and wannabes around the world will be emboldened.
In the U.S., a Russian victory will free Donald Trump, his clan, his followers in the Republican Party, and the right-wing media of any need to pretend that they ever objected to Putin's war. Trump will strengthen his grip on the party, compelling other Republicans to go along or be tagged as accomplices of woke Democrats, weak Europeans, and corrupt Ukrainians. The Ukrainian's brave resistance is part of a larger fight for essential democratic principles that unite all free people. The rule of law, fair and free elections. The freedom to speak, to write, and to assemble. The freedom to worship as one chooses. The freedom of the press. These principles are essential in a free society. But they have always been under siege." Read more 
Related: Supporting Ukraine and the values of democracy. By Darren Walker / Ford Foundation 
Related: It's not just Putin. Hungary's Viktor Orbán is Europe's other threat to democracy.
Political / Social
---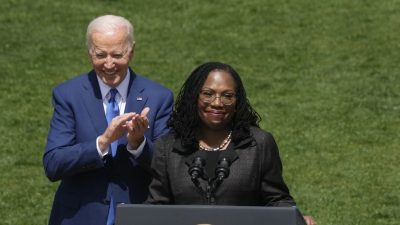 KBJ: "It Took Just One Generation to Go From Segregation to the Supreme Court." By Pema Levy / Mother Jones
On Friday, soon-to-be-Justice Ketanji Brown Jackson spoke to the historic moment of her ascension as the first Black woman to the United States Supreme Court on the White House lawn. In a tearful speech, Jackson paid tribute to her heritage as a Black woman descended from slaves, quoting Dr. Maya Angelou's Still I Rise and noting that she rises to the nation's highest court with the help of those who came before her. "The path was cleared for me so that I might rise to this occasion," she said. "I do so now while bringing the gifts my ancestors gave. I am the dream and the hope of the slave." Read more 
Related: Cory Booker, 'You Had Our Back.' By Charles Blow / NYT
Related: Jackson confirmed: Black female strength tells American story. By Elleen Rivers / USA Today
---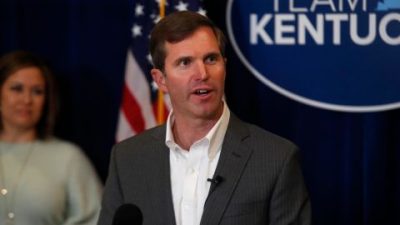 Kentucky governor vetoes bill incorporating 'anti-critical race theory,' calling it a step backward. By Jennifer Henderson / CNN
Democratic Kentucky Gov. Andy Beshear has vetoed a bill that contains elements of an "anti-critical race theory" bill that he says "tries to police classroom discussions on topics such as race." Beshear vetoed the bill with a veto letter saying, "Senate Bill 1 tries to police classroom discussions on topics such as race. These are discussions our children are having with or without adults in our schools. Prescribing a rigid approach to what must be 'taught' in those discussions will lessen if not erase them." Read more 
---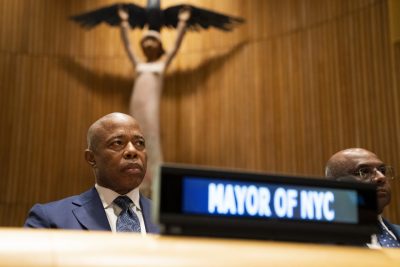 Adams banked his mayoralty on public safety. Crime skyrocketed during his first 100 days in office. By Erin Durkin and Sally Goldenberg / Politico
Mayor Eric Adams has little patience for critics of his tough-on-crime policies when 332 New Yorkers have been victims of gun violence so far this year — a 14.5 percent increase from 2021. "Whose child is next? Whose child is next?" Adams asked this week while visiting the family of a 12-year-old boy who was shot to death in Brooklyn. "When I move with the urgency and people are telling me to slow down, what the hell is wrong with you?" Read more
---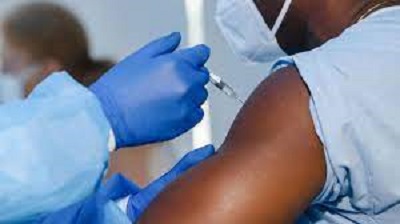 Covid-19 is still disproportionately affecting Black and brown communities, doctors warn. By Jacqueline Howard / CNN
As Covid-19 cases, hospitalizations and deaths continue to decline across the United States, health leaders warn that the crisis is not over – especially in the Black community. A new report details the disproportionate impact the Covid-19 pandemic has had on Black Americans and calls for "the most precise data" on race and ethnicity to address this health inequity. The two-year report was released by the Black Coalition Against Covid-19 last week, ahead of Friday's first anniversary of the head of the US Centers for Disease Control and Prevention declaring racism "a serious public health threat." Read more 
Related: Uterine fibroids often plague Black women. They want less invasive treatments.  By Akilah Wise / NPR
Related: Black patients more likely to be deemed 'noncompliant' in doctor's notes. By Char Adams / NBC News 
---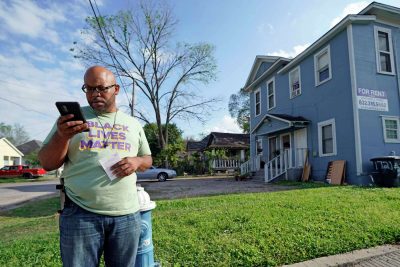 People of color face higher rental costs than Whites: Zillow. By Kristopher J. Brooks / ABC News
In a report this week, the real estate data firm said that, regardless of race, Americans paid an average of $700 in security deposits when renting an apartment. Yet renters of color paid $750 while White renters paid $600. White renters typically paid $50 for a rental application fee while Black Americans paid $65; Hispanic applicants paid $80 and Asian Americans paid $10. People of color also typically must submit more rental applications in order to find a place to live as well as pay more in related fees than white renters, Zillow concluded. Read more 
Related:  Latinos in California increasingly priced out of homeownership as rents soar. By Edwin Flores / NBC News 
---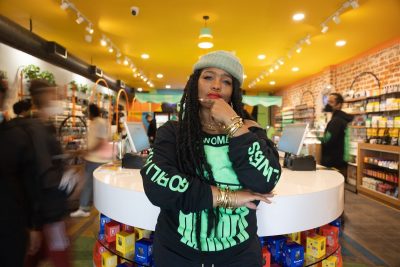 Legalized Pot Was Supposed to Help Build Black Wealth in Los Angeles. It Failed. By Amanda Chicago Lewis / The New Republic
Social equity programs were supposed to correct the disparities of the war on drugs as marijuana became legal. What went wrong?
If it had been white politicians promising that legal weed was going to make Black people rich, Kika Keith thinks she never would have believed them. But throughout 2017, it was Black politicians, Black activists, and Black executives telling standing-room–only crowds in the historically Black neighborhoods of Los Angeles to start a marijuana business and create "generational wealth." Keith attended dozens of cannabis events that year, trying to immerse herself in the city's pot industry and learn everything she could. Read more 
---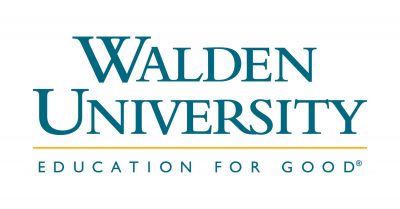 Lawsuit Charges For-Profit University Preyed on Black and Female Students. By Erica L. Green / NYT
Aljanal Carroll never doubted her ability to beat the odds — not when a doctor told her she would never attend school after battling spinal meningitis as a child, or when she set her sights on a 4.0 G.P.A. in her master's program, or when she heard it was rare for Black women to earn a doctorate in business administration. Then she enrolled at Walden University. Her experience reflects what a class-action lawsuit alleges was an insidious scheme by Walden to lure and then trap students, especially those who were Black and female, in a cycle of debt and despair. Read more
---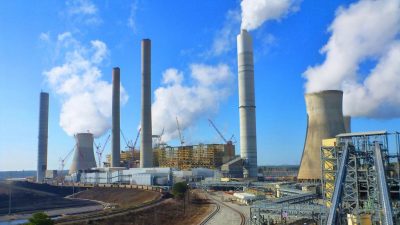 An Arizona power plant's expansion galls environmentalists — and sows dread in a Black enclave. By Jon Schuppe / NBC News
In Randolph, Arizona, residents see a plan to more than double the size of a natural gas-burning plant as part of a long pattern of environmental racism. 
On bad days, when Jeff Jordan has gone to bed to the thrum of power plant turbines or awakened to the stench of asphalt production, he worries that his hometown is doomed to die. Jordan, 62, has lived all his life in Randolph, Arizona, an unincorporated and economically depressed community 60 miles southeast of Phoenix that was founded a century ago by Black migrant farmworkers. Over the past three decades, as polluting industries have encircled Randolph, the population has shrunk and feelings of dread and frustration have taken hold.
---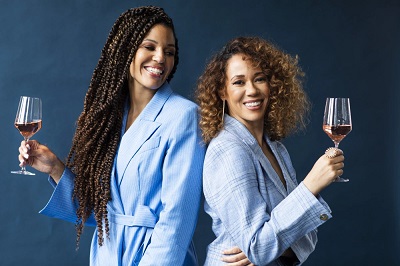 After meeting 17 years ago, sisters now helm the country's largest Black-owned wine brand. By Randi Richardson / NBC News
Thanks to one icebreaker question, Robin and Andréa McBride are now closer than ever and running a multi-million dollar company together.
Andréa McBride was a 16 year old living in foster care in New Zealand when she got a phone call from her biological dad in Alabama. He told her he was dying of cancer and wanted to do one last thing before passing: connect her to another daughter he had — her sister, Robin. In the 17 years since that fateful call, Andréa and Robin have not only met, but in 2005, they founded The McBride Sisters Wine Company, the largest Black-owned wine company in the United States — and they did it without any seed money from investors. Read more 
Ethics / Morality / Religion
---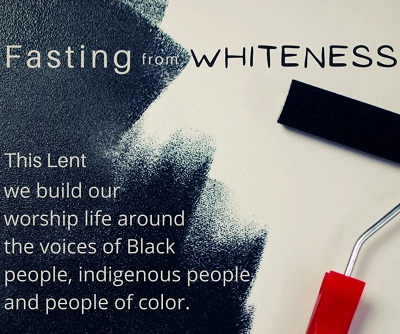 Chicago church's plan to fast from 'whiteness' for Lent gets pushback. By Emily McFarian Miller / Religion News Service
News of First United Church of Oak Park's plan to 'fast from whiteness' for Lent drew so many responses, many of them critical, that its website crashed.
The church's "Fasting from Whiteness" program includes classes for adults about antiracism and education for children about "the truth of the Christian faith and God's love for all people" and "what we call 'the lie,' which is the racist idea that some people are better than others," according to Edgerton. Music during Lent has included African American spirituals, South African freedom songs, songs from Native American traditions and Spanish-language hymns such as "Tú Has Venido a La Orilla" ("You Have Come Down to the Lakeshore") by Cesáreo Gabaraín. Read more 
---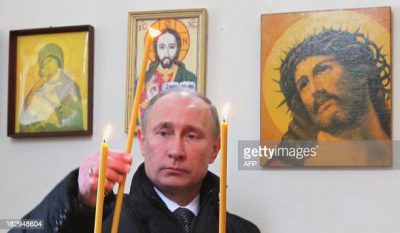 War in Ukraine is testing some American evangelicals' support for Putin as a leader of conservative values. Melani McAlister / The Conversation
In February 2022, evangelical leader Franklin Graham called on his followers to pray for Vladimir Putin. His tweet acknowledged that it might seem a "strange request" given that Russia was clearly about to invade Ukraine. But Graham asked that believers "pray that God would work in his heart so that war could be avoided at all cost." The backlash was fast and direct. Graham had not solicited prayers for Ukraine, some observers commented. And he had rarely called on believers to pray for U.S. President Joe Biden. A significant subset of the U.S. evangelical community, particularly white conservatives, has been developing a political and emotional alliance with Russia for almost 20 years. Read more 
---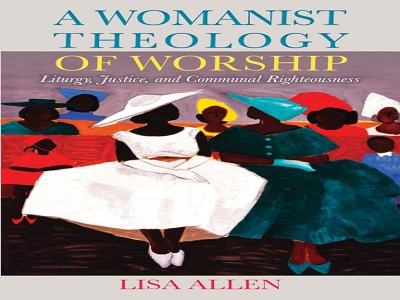 'A Womanist Theology of Worship' reclaims communal and spiritual authority through African legacies. By Diana L. Hayes / NCR
What would Sunday worship look like if done from a womanist perspective? How would it differ from the Sunday worship experience we share today, whether Protestant or Catholic, African American, white or Hispanic? Womanist theology today has come a mighty long way from its earliest beginnings in response to Alice Walker's lifting up of the term "womanist." It began with Black women and women of color exploring what exactly the term meant and who it was or was not referring to. Was it a term designated for Black women alone, women of color or both? Was womanist theology and thought a part or subset of feminist theology and thought or was it able to stand on its own? Read more 
---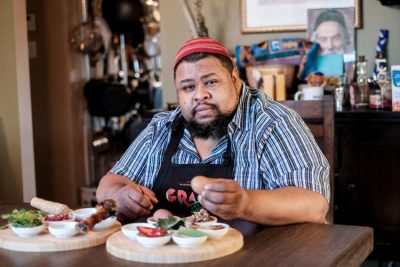 'Blackness Deserves a Seat at the Seder.' By Kayla Stewart / NYT
Black American Jews say they are seeking ways to bring their full identity to the symbolic food of the Passover meal.
At a table in Fredericksburg, Va., surrounded by loved ones, Michael W. Twitty will celebrate Passover this year with a Seder plate that speaks directly to his identity. Mr. Twitty, an African American food historian and author, will make his haroseth, a dish that symbolizes the mortar Israelites used while they were enslaved by Egyptians, with pecans and molasses. The molasses represents the sugar cane that was central to the American slave trade, and the pecans represent African American resilience and celebration in the South. Read more 
---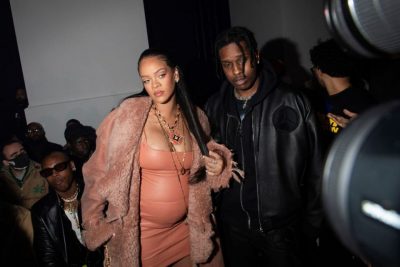 Rihanna embodies the sacrament of pregnant joy. By Nicole Symmonds / NCR
While Rihanna isn't the first Black woman, let alone the first woman, to show her bare baby bump to the world, she unabashedly presents the Black life growing inside her — and in doing so, she invites witnesses to come celebrate life in all its sacredness, fullness and Blackness. She bids us — as the poet Lucille Clifton does in "won't you celebrate with me?" — to come and celebrate what she has shaped into and what is shaping inside her. Rihanna has quickly grown to stand out as a symbol of pregnancy in a society and church that still whitewash womanhood and maternity. Historian and curator Karen Hearn's book Portraying Pregnancy: From Holbein to Social Media demonstrates how pregnancy has largely been portrayed as the experience of white European women from the Visitation portraits of Christianity to the late 18th century Victorian-era portraits. Read more 
Historical / Cultural
---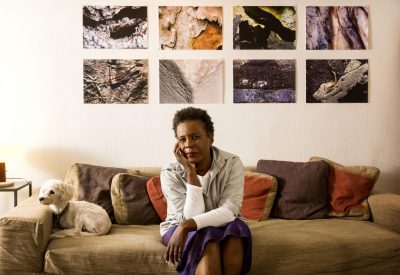 What Claudia Rankine learned from talking to white people. By Diep Tran / Andscape
In 2019, poet and essayist Claudia Rankine wrote a controversial piece in The New York Times called, I Wanted To Know What White Men Thought About Their Privilege. So I Asked. That essay received over 2,000 comments, and Rankine's inbox was flooded with emails. Now, the award-winning poet has turned her essay and the responses into a play called Help. The original essay was inspired by conversations Rankine had with strangers in airports, where she'd ask them, point-blank, about their white privilege. Casual racism and discomfort ensued, and it spilled over into the comments section of that essay, where people said things like, "Barack Obama and Kamala Harris certainly benefited from being Black" and, "How come I'm always a stand-in for history?" Read more 
---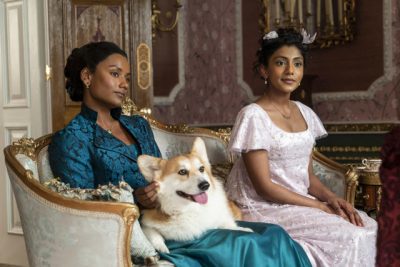 'Bridgerton' star Charithra Chandran shares realities of colorism many South Asians face. By Brahmjot Kaur / NBC News 
"No one let me forget that I was dark-skinned growing up," said Chandran, who plays Edwina Sharma in the Netflix series
Charithra Chandran, who plays Edwina Sharma in Netflix's original hit series "Bridgerton," is highlighting the significance of featuring two dark-skinned South Asian women as main characters on the show and the reality of colorism for many people of color. "For me, colorism in some ways is more painful because it feels like a betrayal of your own," Chandran said in an interview with Teen Vogue this week. "If someone's racist to you, you have your community to lean back on." In some ways, she said, being "attacked" or "oppressed" within your culture can be much harder to deal with. Chandran said she has experienced colorism from extended family members and from strangers. Read more 
---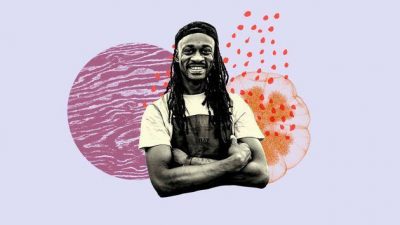 Pitmaster Bryan Furman: 'Black Culture Doesn't Get Recognition For Its Part In Barbecue.' By Abbe Wichman / HuffPost
Bryan Furman has received recognition and accolades since he first joined the barbecue scene in Savannah, Georgia, in 2014 with his B's Cracklin' Barbecue. He followed that with another location of B's Cracklin' Barbecue in Atlanta. Furman has since kept himself busy with projects such as a stint as chef in residence at Blue Hill at Stone Barns in New York and serving BBQ at Atlanta's State Farm Arena. Toward the end of this year, he plans to open a new restaurant, Bryan Furman BBQ, in Atlanta. Read more 
---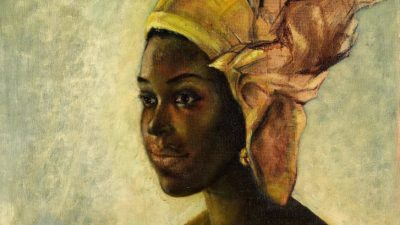 Long-forgotten family portrait sells at auction for $1.4 million. By Maisie Linford / CNN
When hairstylist Christine Davis sat for a painting by a friend in 1971, she could never have expected it to earn her family $1.4 million five decades later. But in the intervening years, the artist, Ben Enwonwu, came to be known as one of Africa's greatest modernists, painting subjects including Queen Elizabeth II and Nigerian princess Adetutu "Tutu" Ademiluyi. His portrait of the latter, dubbed the "African Mona Lisa," earned its owner an unexpected windfall last year when it 
sold for $1.6 million
at auction after it, too, was discovered in a modest family home. Christine's grandson submitted a picture to Sotheby's via its online valuation tool. But the young Texan soon received an excited call from the auction house's head of modern and contemporary art, Hannah O'Leary. 
Read more 
Sports
---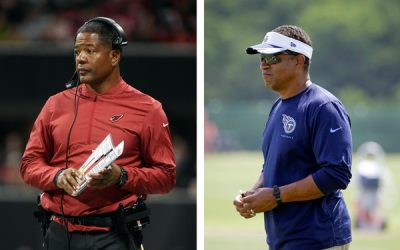 Two Black Coaches Join Brian Flores's Lawsuit Against the N.F.L  By Ken Belson / NYT
Steve Wilks and Ray Horton added claims that the Arizona Cardinals and Tennessee Titans discriminated in their hiring practices, echoing Flores's allegations that the league showed bias against Black coaches.
Two Black coaches have joined a lawsuit filed in February by Brian Flores, the former head coach of the Miami Dolphins who accused the N.F.L. and its 32 teams of discriminating against African Americans in their hiring practices. On Thursday, Steve Wilks, who was fired after one season as head coach of the Arizona Cardinals, and Ray Horton, a longtime assistant coach and defensive coordinator, were added to the Flores complaint. A pretrial conference for the federal lawsuit is scheduled for April 29. Read more 
Related: Brian Flores lawsuit shows NFL can't self-police on vital matters. By Jarrett Bell / USA Today
---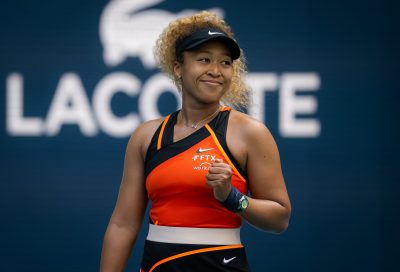 Go Ahead, Count Naomi Osaka Out. By Linsay Crouse / NYT
Once we see the disconnect between our potential and our performance, it's up to us to channel the power of the underdog effect and fight back, to prove where we belong. That's what Osaka did at Miami. After her rally there, she catapulted ahead 42 slots in the global rankings, to 35th. She made her first final in a year. That's where she lost, to 20-year-old Iga Swiatek. Still, Osaka was back. And as she told reporters after the match, she has her sights set on reclaiming the top spot. "It feels kind of good to chase something," she said. "That's a feeling that I have been missing." Read more 
---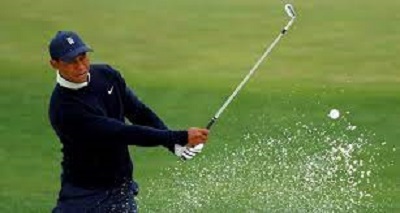 Tiger Woods' Masters return a reminder of the Black golf fandom he ignited. By Ferrell Evans / Andscape
For much of Tiger Woods' historic run from 1996 to 2013, when he won 79 times — including 14 majors — two Black men were a regular presence in his gallery: Paul Shannon, a retired FBI agent, and Johnnie Williams, a retired postal worker. Shannon had talked Williams into retiring so that they could follow Woods around the tour. Crisscrossing the country from California to Georgia, the pair put more than 260,000 miles on Shannon's Lincoln Town Car. Read more 
Related: At the Masters, Tiger Woods Finishes, a Victory in Itself. By Bill Pennington / NYT
---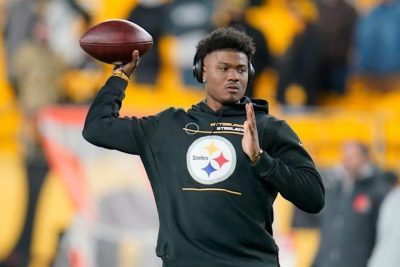 Dwayne Haskins, Steelers QB and Former Top Draft Pick, Dies At 24. By Keith Reed / The Root
Pittsburgh Steelers quarterback Dwayne Haskins was killed on Saturday morning in an accident on a South Florida highway. The Associated Press reported that Haskins was hit by a dump truck while walking on the highway. It's unclear why he was walking or if he was alone at the time. Haskins, a former first-round pick of the franchise now known as the Washington Commanders, was 24 and would have turned 25 next month. "I am devastated and at a loss for words with the unfortunate passing of Dwayne Haskins," Steelers head coach Mike Tomlin said in a statement. Read more
---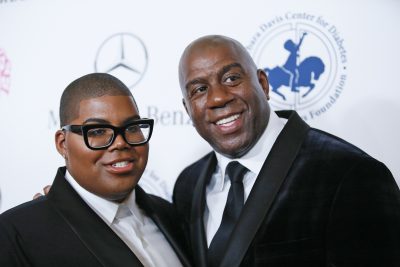 Magic Johnson on learning to accept his gay son: 'He changed me.' By Variety / NBC News
The year was 2010, and scarves were in. "Very European," says EJ Johnson, the son of Magic Johnson, as he recalls when he came out as gay to his father. "Even in the summer, you had your linen scarves. That was the look. And of course I was rocking the scarves, because it was hot. And he just could not stand it." In a new interview with Variety ahead of the April 22 release of "They Call Me Magic," an Apple TV Plus docuseries that covers his life and career, Johnson revealed that he initially struggled to come to terms with his son's sexual orientation. "When you grow up in team sports, you're thinking, 'Is he gonna play sports?'" Johnson says. "And then when I saw that he liked dolls and to play dress-up … 'What are you doing?'" Read more 
---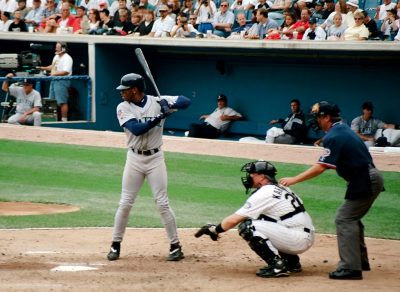 Ebony Magazine, Black Baseball and Identity in America. By Robert Greene II / AAIHS
Ken Griffey Jr. at bat, Chicago, Illinois, August 17, 1997 (Wikimedia Commons)
Baseball's Opening Day offers an opportunity to once again consider the relationship between America's pastime and Black thought in American history. Ebony magazine long held itself up as a forum for Black America, and this was especially true of the importance of baseball to Black America. For decades, Ebony ran an "Annual Black Baseball Roundup," featuring all the Black players in Major League Baseball. Yet, as Black American interest in baseball waned, even Ebony sat up and took notice. "Sixty years after Jackie Robinson integrated the sport," writer Yusuf Davis posed, "the issue of Blacks in baseball remains a deeply rooted complexity discussed in boardrooms and barber shops, with no shortage of theories and remedies." Read more
---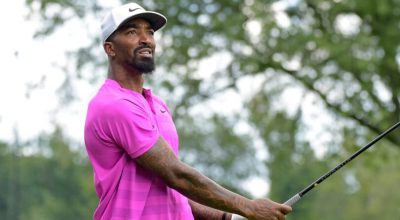 J.R. Smith, HBCUs and the challenges of golfing while Black. By Kent Babb / Wash Post 
Twenty-five years after Tiger Woods's arrival, golf is still overwhelmingly White. Historically Black colleges (and one NBA champion) are hoping to change that.
His teammates are on the driving range, taking their first swings an hour before the tournament starts. But the only freshman on North Carolina A&T's men's golf team isn't quite ready. He's lying on the pavement in the parking lot, trying to loosen his 36-year-old hips. Smith, who took up golf 13 years ago and claims a five handicap, turns heads here. He skipped college to enter the 2004 NBA draft, but last fall, after retiring from basketball, he enrolled at A&T and began pursuing a degree in liberal studies. He also is 6-foot-6, made $90 million during a 16-year pro basketball career and unapologetically brings swag to the fairways. Read more 
Site Information
---
Articles appearing in the Digest are archived on our  home page.  And at the top of this page register your email to receive notification of new editions of Race Inquiry Digest.
Click here for earlier Digests. The site is searchable by name or topic.  See "search" at the top of this page. 
About Race Inquiry and Race Inquiry Digest. The Digest is published on Mondays and Thursdays. 
Use the customized buttons below to share the Digest in an email, or post to your Facebook, Linkedin or Twitter accounts.