Featured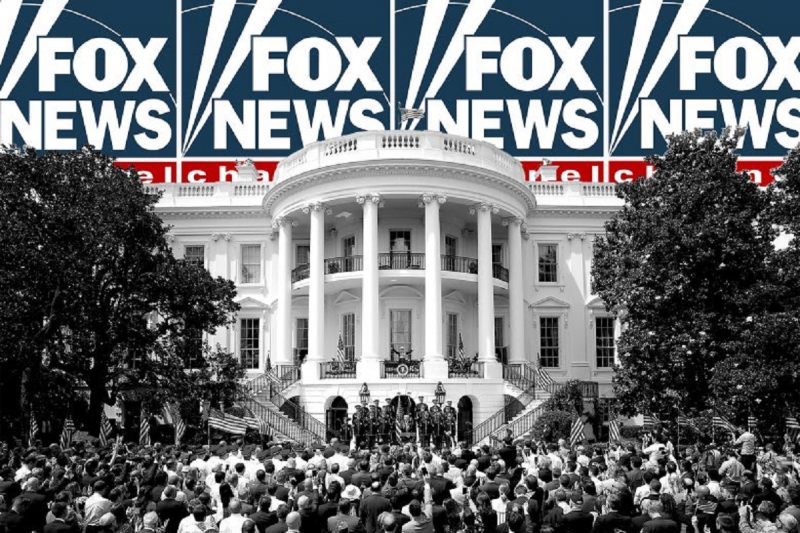 Don't blame Facebook: How Fox News became the beating heart of the white nationalist movement. By Heather Digby Parton / Salon

Throughout the Trump administration, there was an ongoing question about whether Fox News was the president's brain or vice versa. I came to believe that it was a feedback loop with disinformation coming from both sides. There were numerous examples of Trump tweeting out some outlandish insult or idea just seconds after it had aired on the network. And the Fox News universe was dedicated to ensuring their audience saw Trump as their savior, often cleaning up his misstatements and amplifying his most effective messages to the faithful. They were a team.
If you want to know what's fueling right-wing extremism, you don't have to dig deeply into obscure corners of the dark web. Look no further than Fox News. It isn't just a ratings game for them and it isn't all about money. Fox News is the beating heart of the white nationalist movement in the United States and they are indoctrinating millions of people day in and day out. In fact, Donald Trump himself is one of those people, he just doesn't know it. Read more 
Related: Republican politics and right-wing media continue to fuse. By Philip Bump / Wash Post 
Related: Fox News host Sean Hannity calls for voter suppression in more states: "Nothing to do with race!." By Bob Brigham / Salon
Related: Dominion lawyer alleges Fox News 'recklessly disregarded the truth' on 2020 election claims. By Jazmin Goodwin / CNN
Related: Joe Scarborough Slams Fox News By Airing 'Deeply Offensive' Clip. By Lee Moran / HuffPost
Political / Social
---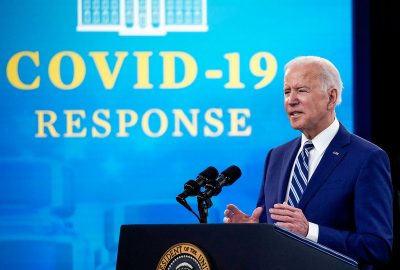 Joe Biden is a war president — fighting plague, economic crisis and fascism. By Chauncey Devega / Salon

With the American Rescue Plan, Biden and the Democrats are trying to end a plague that has killed at least 550,000 people in the United States. The American economy is in ruins because of the COVID pandemic which has left at least 10 million Americans unemployed. (The actual number is much higher.) At least 10 million renters are behind by $5,000 or more. Biden's third campaign is a battle to save American democracy from the Republican Party and its allies, who in 43 states across the country — most notably Georgia — are dramatically changing voting laws, in an obvious effort to stop Black and brown people and other key members of the Democratic Party's coalition from voting. Read more 
Related: Philosopher Jason Stanley: Fascism's definitely not beaten — but there's reason for hope. By Chauncey Devega / Salon
Related: Conservatives increasingly seeing fascism as a preferred alternative to liberal democratic rule. By David Neiwert / Daily Kos 
Related: Trump's favorite new candidate exposes the true depths of GOP radicalization. By Greg Sargent / Wash Post 
---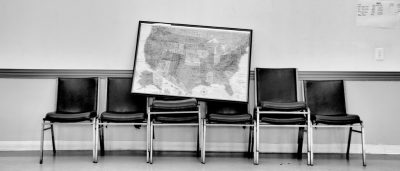 The Fate of Biden's Agenda Hangs in the Balance. By Thomas B. Edsall / NYT

Despite winning the White House and the Senate, Democrats suffered a major setback in 2020 as their plans to wrest control of one or both branches of key state legislatures fell short. Democrats failed to take control of the statehouses in Pennsylvania, Michigan, Iowa and Texas, and of both branches in North Carolina — all states with large congressional delegations. Still, there is hope. Read more
Related: The G.O.P. Has Some Voters It Likes and Some It Doesn't. By Jamelle Bouie / NYT
---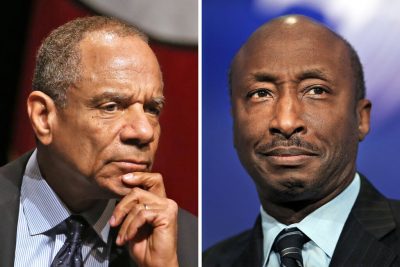 Black Executives Call on Corporations to Fight Restrictive Voting Laws. By Andrew Ross Sorkin and David Gelles / NYT
Dozens of the most prominent Black business leaders in America are banding together to call on companies to fight a wave of restrictive voting bills being advanced by Republicans in at least 43 states. The campaign appears to be the first time that so many powerful Black executives have organized to directly call out their peers for failing to stand up for racial justice. The effort, led by Kenneth Chenault, a former chief executive of American Express, and Kenneth Frazier, the chief executive of Merck, is a response to the swift passage of a Georgia law that they contend makes it harder for Black people to vote. Read more 
Related: Georgia-based companies face boycott calls over voting bill. By Chris Isidore / CNN
Related: There may be something better than a boycott to protest Georgia's voting law. By Jennifer Rubin / Wash Post 
Related: New Jersey Will Expand Voting Rights, as Some States Limit Them. By Tracey Tully / NYT
---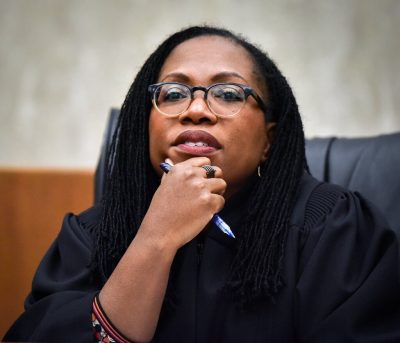 Biden Names Diverse Nominees for the Federal Bench. By Carl Hulse and Michael D. Shear / NYT

President Biden began a drive on Tuesday to reshape the federal courts with a burst of judicial nominations that emphasized diversity and drew from a broad range of backgrounds, including public defenders. The effort is motivated in part by a desire to offset the conservative mark stamped on the federal judiciary by former President Donald J. Trump, who won confirmation of more than 220 judges, mostly white men. Shown is Judge Ketanji Brown Jackson who Biden nominated for the influential U.S. Court of Appeals for the District of Columbia. Read more  
---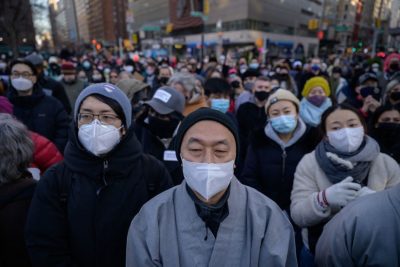 Asian Americans Report More Threats, Harassment During Pandemic. By Ying Liu / US News
Since the very beginning of the pandemic, hate crimes toward Asians and Asian Americans have gotten increased media attention. Our data, from the Understanding Coronavirus in America Study, confirms that these events are happening more often – and are not just appearing more common because of press coverage or public awareness. Asian Americans experienced more threats and harassment than any other racial or ethnic group in the U.S. during the coronavirus pandemic. Read more 
Related: White House Outlines Plan To Protect Asian Americans From Racism. By Lydia O'Connor / HuffPost
---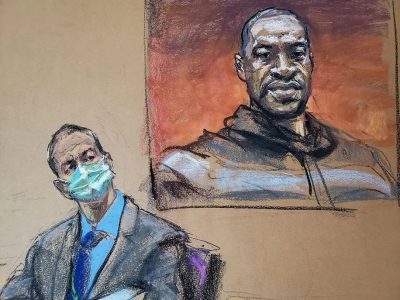 No jury should accept that Derek Chauvin was doing what he was trained to do. By the Editorial Board / Wash Post
Something is clearly wrong when an arrest for allegedly passing a counterfeit $20 bill ends up with a 46-year-old Black man gasping for air, pleading for help — and dying. Floyd's death triggered nationwide protests and questioning about race, policing and social justice. A jury in Minnesota now faces one specific question: whether to hold Derek Chauvin, the officer who pinned Floyd under his knee for more than nine minutes — nine minutes and 29 seconds, to be exact — criminally responsible. Read more
Related: The world saw George Floyd's final minutes. Now it will see whether he gets justice. By Eugene Robinson / Wash Post
---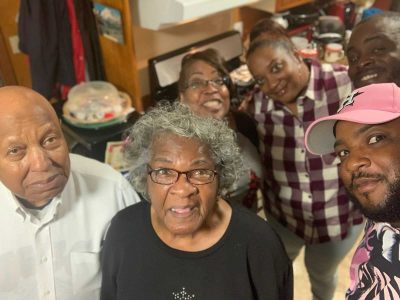 One home, many generations: States addressing Covid risk among families. By April Simpson, Susan Ferriss, Taylor Johnston and Pratheek Rebala / NBC News
Washington is among only a handful of states that have both recognized Covid-19's threat to multigenerational households and prioritized the distribution of vaccinations accordingly. A Center for Public Integrity analysis of every county in the U.S. shows that people of color, at greater risk from the virus for a variety of factors, are far more likely to live in the same home as older relatives. Read more 
Related: The Vaccination Gap Among Hispanic Communities Reflects Barriers to Access. 
---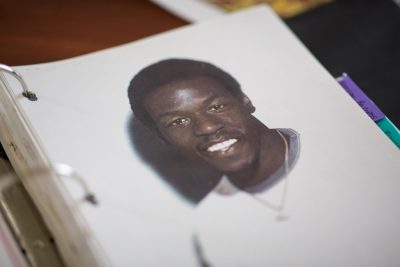 North Carolina Case Tests State's Commitment to Racial Justice. By Jacob Biba / The Intercept
In the early spring of 1993, an all-white jury in Statesville, North Carolina, sentenced Rayford Burke, a 35-year-old Black man, to death. Burke was the ninth man sent to death row in North Carolina that year — 23 more were to follow — and his fate was decided quickly. It took less than two hours for jurors to agree that Burke deserved to die. Today, 137 people are on death row in North Carolina. Seventy-three are Black men, and like Burke, more than half were sent there between 1990 and 2000, a decade when North Carolina's criminal justice system was rife with systemic racism. Read more
---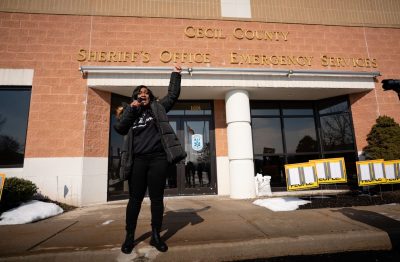 In former Klan country, one Black woman decides she's had enough. By Rebecca Tan / Wash Post

The windows to the sheriff's department were shuttered. But as Christine Givens paced back and forth outside, a mic in her hand, she knew there were deputies inside who could hear her. "For weeks now, you've ignored us," she said, her voice clear and steady, cutting through the high winds lashing Cecil County. "We did the right thing by sending you a nice letter and an email and asking you to take a stance." "But you chose," she said and stopped, turning to squint at the 347-year-old law enforcement agency behind her. "You chose to be a coward." Read more 
Historical / Cultural
---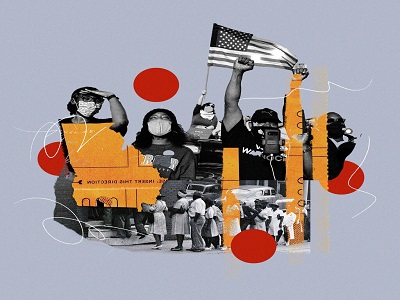 The Painful History of the Georgia Voting Law. By Jason Morgan Ward / NYT
Seventy-five years ago this July, a World War II veteran named Maceo Snipes reportedly became the first Black man to cast a ballot in his rural Georgia county. The next day, a white man shot him in his front yard, and Mr. Snipes soon died from those wounds. Fortunately, three generations removed from the political reign of terror that claimed Mr. Snipes's life, voter suppression seems much less likely to arrive by bullet. But we may not be as distant in our political moment from theirs as we might think: The long struggle to block access to the ballot has always relied on legal maneuvering and political schemes to achieve what bullets and bombs alone could not. Read more 
---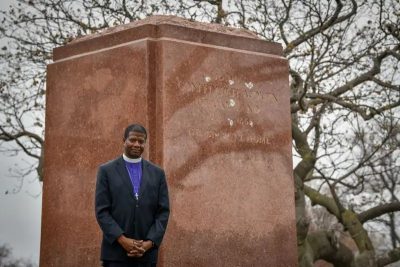 Four Confederate statues once stood as Baltimore landmarks. Now their pedestals stand ready to send new messages. By Jonathan M. Pitts / Wash Post

For a hundred years, the statue of a grieving mother gazed down from a pedestal in a park near the Johns Hopkins University campus in North Baltimore, her Confederate soldier son dying nobly in her arms. The Confederate Women's Monument is long gone now, hauled away along with the city's other three Confederate statues in 2017. But visitors to the half-acre of grass and trees known as Bishop Square Park can see an African American civil rights legend in its place. The Right Rev. Eugene Taylor Sutton, bishop of the Episcopal Diocese of Maryland, stands next to a pedestal that once held the Confederate Women's Monument in Baltimore. Read more 
---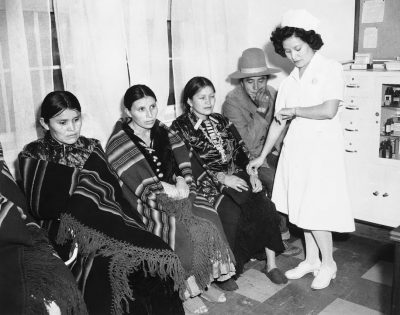 How Native Americans were vaccinated against smallpox, then pushed off their land. By Dana Hedgpeth / Wash Post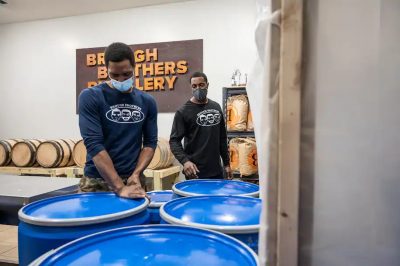 Black-owned distilleries are breaking barriers that once surrounded the Kentucky bourbon industry. By Josh Wood / Wash Post
Growing up in the predominantly Black West End of Louisville, Victor Yarbrough knew bourbon was a dominant force in Kentucky and that he was living near some of the most famous bourbon makers in the world. In college, he sampled cheaper bourbons, but he does not remember picking up a bottle of his own at the liquor store or ever really appreciating the spirit. Two decades later, in a tiled room in a small commercial building a five-minute drive from the distilleries of bourbon giants Brown-Forman and Heaven Hill, Yarbrough and his two brothers are claiming their own place in the spirit's 200-year history in Kentucky. They are producing bourbon in a distillery owned and operated by African Americans. Read more 
---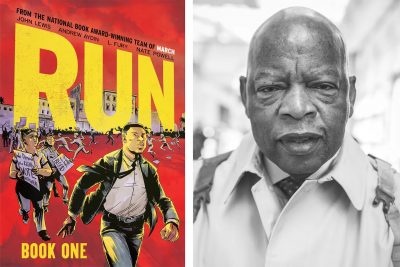 John Lewis's posthumous new graphic novel will be out this summer, in time for a new battle over voting rights. By Michael Cavna / Wash Post