Featured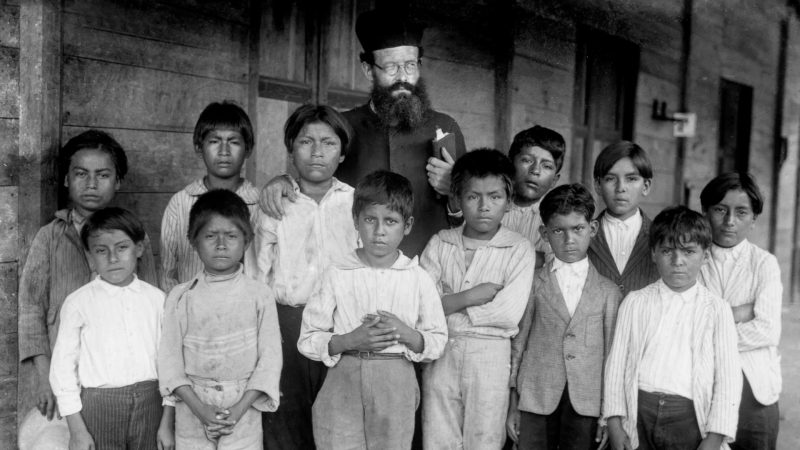 "Exterminate All the Brutes," Reviewed: A Vast, Agonizing History of White Supremacy. By Richard Brody / The New Yorker

The new four-part series by Raoul Peck, "Exterminate All the Brutes," that's streaming on HBO Max belongs to an exceptional genre: it is, in effect, an illustrated lecture, or a cinematic podcast. Which is to say that it's an essay-film, a film of ideas, that are for the most part expressed by Peck himself, in his own voice-over, which nearly fills the movie's soundtrack from start to finish. "Exterminate All the Brutes" presents a thesis that Peck takes care to frame as a narrative—and an extraordinary, powerful, urgent one.  The story that he tells is a vast one, a millennial one—that of white supremacy, or, more specifically, whites' presumption to supremacy, a presumption that, as he makes clear, continues, to this day, to be asserted with violence and justified with lies. Read more  and watch official trailer.
Political / Social
---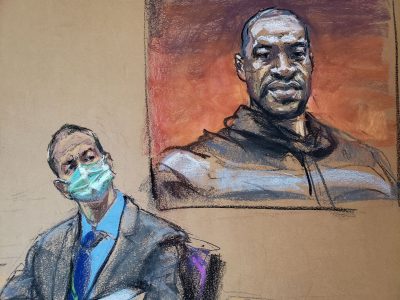 The Simple Facts of Derek Chauvin's Trial. By Jeannie Suk Gersen / The New Yorker
The killing of George Floyd, in May, 2020, set off worldwide protests of the deadly and pervasive subordination of Black Americans by the police. The homicide trial of the officer accused of killing Floyd, Derek Chauvin, which began in Minneapolis on March 29th, is focussed on a more discrete question. In the course of arresting Floyd, on the suspicion of his using a counterfeit twenty-dollar bill, Chauvin kneeled on his neck for about nine minutes as he gasped for breath. The jury will consider whether Chauvin's use of force exceeded what was necessary to make the arrest, constituting murder or manslaughter. Read more 
Related: The claim that drugs killed George Floyd relies on a racist trope. By Carl L. Hart / Vox
Related: Derek Chauvin trial: Why white people need to watch, confront racism. By Alia E. Dastagir / USA Today
Related: How right-wing media keeps smearing George Floyd with the racist 'no angel' narrative. By Margaret Sullivan / Wash Post 
---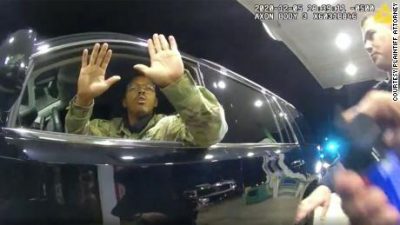 Army officer sues Virginia police officers for allegedly using excessive force, threats during traffic stop. By Dakin Andone and Chris Boyette /CNN

A US Army officer is suing two Virginia police officers after they pointed guns at him, pepper sprayed him and pushed him to the ground during a traffic stop last December for what the officers believed was a missing license plate on his new SUV. The lawsuit by 2nd Lt. Caron Nazario, who is Black and Latino, is seeking $1 million in compensatory damages, claiming two Windsor, Virginia, police officers violated his rights guaranteed under the First and Fourth Amendments. Watch here 
---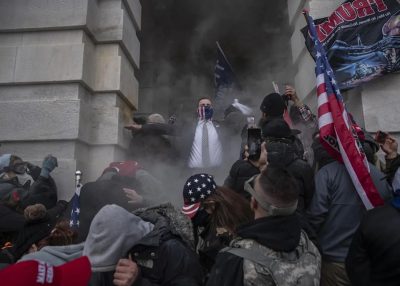 The Capitol Attack Was The Most Documented Crime in History. Will That Ensure Justice? By W.J. Hennigan / Yahoo News and Time

The attempted insurrection at the U.S. Capitol on Jan. 6 could be the most documented crime in U.S. history. Surveillance and law enforcement body cameras captured more than 15,000 hours of footage. The federal government has snagged some 1,600 electronic devices, each likely teeming with electronic communications. Citizens from across the country have flooded the FBI with more than 270,000 tips, which include videos, photos and social media posts. And the rioters themselves extensively captured their exploits on camera, posting hours of digital evidence of the rampage. Thanks to that torrent of evidence, more than 370 suspects have been arrested on charges related to the insurrection. Read more 
---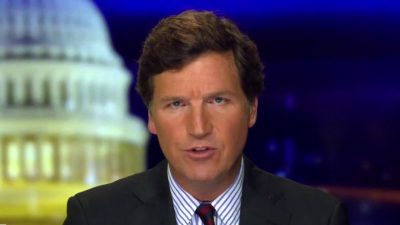 Tucker Carlson's "great replacement" rant draws swift criticism: ADL calls for Fox News to fire host. By Kaity Assaf / Salon
Fox News host Tucker Carlson is facing another backlash, this time for endorsing the "great replacement" conspiracy theory that has been used by white supremacists. On Thursday, Carlson claimed that "the Democratic Party is trying to replace the current electorate" with "new people, more obedient voters from the Third World." He added that "the left and all the little gatekeepers on Twitter become literally hysterical if you use the term 'replacement.'" "The 'great replacement' theory is a xenophobic and antisemitic conspiracy. Racist extremists like Tucker will only amplify it more as climate change increasingly drives dislocation and migration," Jewish progressive group If Not Now said in a statement. "The fight for Jewish safety is the fight for migrant and climate justice." Read more 
Related: Congress introduces 'No Hate Act' amid rise in racist and faith-based attacks. By Dartunorro Clark, Haley Talbot and Alex Moe / NBC News
---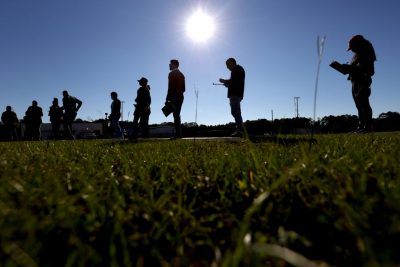 How Voting Laws Suppress the 'New South.' By Lisa Hagen and Susan Milligan / US News

LOOKING BACK IN AN election cycle or two, it may be that the political and economic fallout gripping Georgia today over its controversial new voter law proves to have been a sign of an inevitable march toward a very different electoral map. The next frontier in the battle over voting rights is already creeping toward other states across the South and the Sun Belt that have two things in common: They are all seeing a similar rapid demographic shift in their electorates that stands to reimagine the American political landscape. And they have entrenched political interests trying to stop it. Read more
Related: Why Corporate Leaders Must Challenge Voter Suppression In Texas — And Around The Country. By Michael Posner / Forbes 
---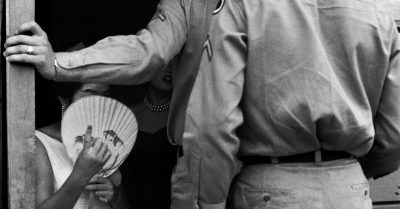 How a Long History of Intertwined Racism and Misogyny Leaves Asian Women in America Vulnerable to Violence. By Cady Lang / Yahoo News
In the weeks since eight people, six of whom were Asian women, were killed in a mass shooting at three massage businesses in the Atlanta area, the conversations prompted by the event have continued—as has the fear felt by many Asian and Asian American women, for whom the violence in Georgia felt intimately familiar. Read more
Related: Asian American parents say they're afraid to take their kids out in public. By Kait Hanson / Today 
---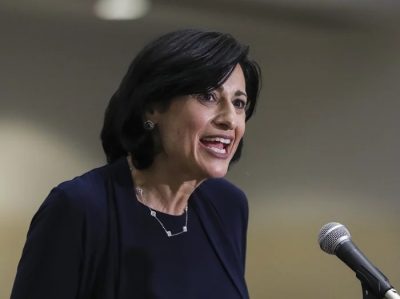 CDC Director Declares Racism A 'Serious Public Health Threat.' By Laurel Wamsley / NPR
"What we know is this: racism is a serious public health threat that directly affects the well-being of millions of Americans," she added. "As a result, it affects the health of our entire nation. Racism is not just the discrimination against one group based on the color of their skin or their race or ethnicity, but the structural barriers that impact racial and ethnic groups differently to influence where a person lives, where they work, where their children play, and where they worship and gather in community. These social determinants of health have life-long negative effects on the mental and physical health of individuals in communities of color." Read more 
Related: "The Sum of Us" author on what racism costs white people and the lie of a zero-sum racial hierarchy. By Dean Obeidallah / Salon
---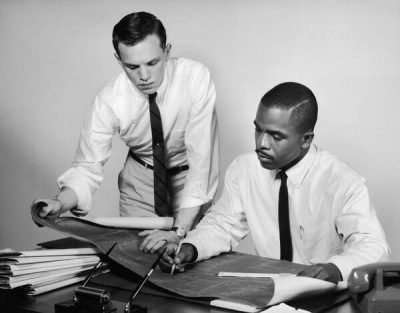 Beyond Pandemic's Upheaval, a Racial Wealth Gap Endures. By Patricia Cohen / NYT
Wealth — one's total assets — is the most meaningful measure of financial strength. Yet for every dollar a typical white household has, a Black one has 12 cents, a divide that has grown over the last half-century. Latinos have 21 cents for every dollar in white wealth. Such disparities drag down the American economy as a whole. A study by McKinsey & Company found that consumption and investment lost because of that gap cost the U.S. economy $1 trillion to $1.5 trillion over 10 years, or 4 to 6 percent of the projected gross domestic product in 2028. Read more 
Related: CEOs of public U.S. firms earn 320 times as much as workers. Even some CEOS say the gap is too big. By Gretchen Morgenson / NBC News 
Related: Top Organizations Across US Launch NinetyToZero To Combat Racial Wealth Gap. By NinetyToZero
---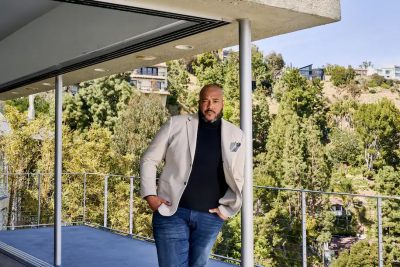 A recruiter joined Facebook to help it meet its diversity targets. He says its hiring practices hurt people of color. By Elizabeth Dwoskin and Nitasha Tiku / Wash Post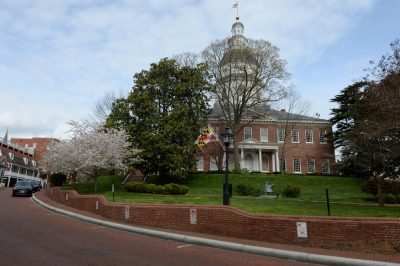 Maryland Passes Sweeping Police Reform Legislation. By Michael Levenson and Bryan Pietsch / NYT

Maryland lawmakers voted on Saturday to limit police officers' use of force, restrict the use of no-knock warrants and repeal the nation's first Bill of Rights for law enforcement, taking sweeping action to address police violence after nationwide demonstrations following the death of George Floyd. The Democratic-led legislature enacted the changes by overriding Gov. Larry Hogan's vetoes during a session in which some Black lawmakers read aloud the names of people they said had been killed by police officers in the state. Read more 
---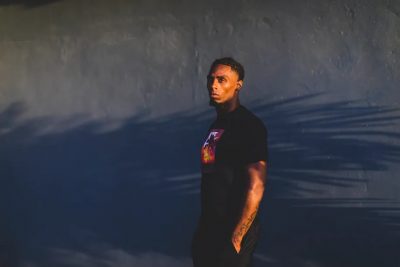 He was arrested at a Black Lives Matter protest. Now, he's warning others about Florida's anti-riot proposal. By Tim Craig / Wash Post

Under the proposal, a person who attends a protest that becomes violent can be charged with a third-degree felony, punishable by up to five years in prison. The crime rises to a second-degree felony, punishable by up to 15 years in prison, if 25 or more people are present at a disruptive event. The bill would also create stiff penalties for defacing or destroying a historical monument or flag, in effect providing protection to the symbols of Florida's Confederate heritage, experts say. Read more 
Historical / Cultural
---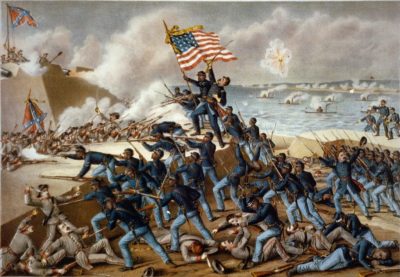 Black Soldiers and the Civil War. By Aston Gonzalez / AAIHS

Shortly after the Emancipation Proclamation enabled African American men to enlist in the Union army in 1863, Alexander Thomas Augusta stood before the president of the Army Medical Board. As an African American man who left the United States due to racial discrimination and then earned a medical degree in Canada, Augusta returned to his home country and resolved to assist freedpeople and Black soldiers. His determination to support the Union cause and set into motion his military service, are just a few of the several hundred primary documents reproduced in Deborah Willis's recently published book, The Black Civil War Soldier: A Visual History of Conflict and Citizenship. Read more
---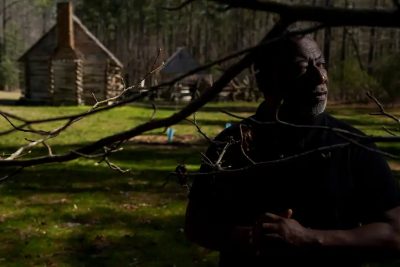 The Great Dismal Swamp was a refuge for the enslaved. Their descendants want to preserve it. By Meagan Flynn / Wash Post
Over time, the swamp took on an almost paradoxical identity. It became a passageway on the Underground Railroad — and, in its deepest reaches, the site of permanent maroon settlements where runaway African Americans and subjugated Native Americans found unlikely refuge. The swamp, said Marcus P. Nevius, author of "City of Refuge: Slavery and Petit Marronage in the Great Dismal Swamp, 1763-1856,″ was "both a place of slave labor's exploitation and a place of Black resistance to that exploitation." Read more 
---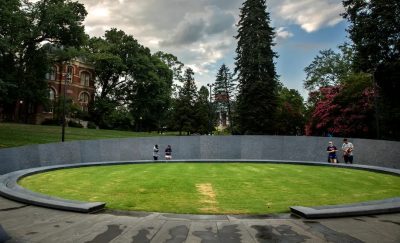 Enslaved people built the University of Virginia. Now there's a monument honoring them. By Moriah Balingit / Wash Post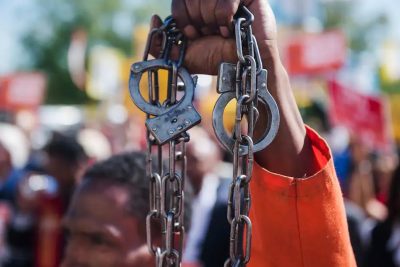 In today's uphill struggle to combat voter suppression, remember the Pearl. By Colbert I. King / Wash Post

Next week will commemorate the 173rd anniversary of one of the most courageous acts in antebellum America that most Americans have never heard of. It occurred here in the nation's capital on April 15, 1848. As recounted in detail on the Congressional Cemetery blog, the Pearl was the name of a 54-ton schooner that was banked in the Potomac River on the night of April 15, 1848, at a secluded spot near the Seventh Street Wharf, where the marina is now. The ship was waiting for precious cargo: enslaved descendants of Africans bought to work in bondage as domestic servants and artisans in D.C.-area homes, boarding houses and hotels, and even the White House. Read more 
---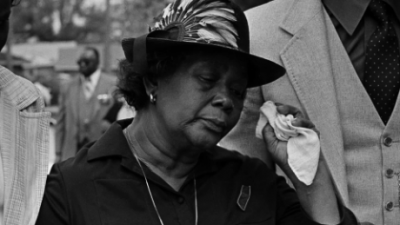 Timeline: Inside the case that bankrupted the Klan. By Breeanna Hare /CNN
While out on his errand, the teenager was abducted at gunpoint by two members of the Ku Klux Klan, who viciously beat, killed and then lynched the teenager. The next morning, Michael's body was found hanging from a tree on the residential Herndon Avenue. The racist hatred that led to Donald's death and his mother Beulah Mae Donald's fight for justice is explored in the CNN Original Series, "The People v. The Klan," airing Sunday at 9 p.m. ET/PT. Here's a guide to the key events in the lynching of Michael Donald and the cases that followed. Read more 
---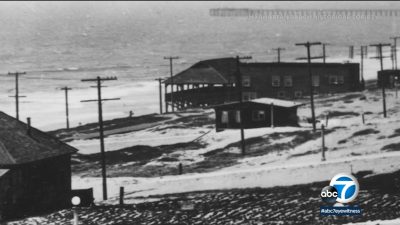 Manhattan Beach property seized from Black family more than a century ago may be returned.  CBS This Morning
Manhattan Beach is a favorite for seeking a spot on the sand or a stroll on the strand – where homes can sell for upwards of $20 million. But it looked a lot more vacant in 1912 when Willa and Charles Bruce bought an ocean-view lot for around $1,200. They were among the city's first Black landowners. City leaders used eminent domain to shut down the Bruce's thriving business to make way for a park. It was a legal maneuver, city and county leaders now confirm, that was racially motivated. On Friday, L.A. County Supervisor Janice  Hahn is holding a news conference where she is expected to announce a plan that could return the land to the family's descendants. Read more
---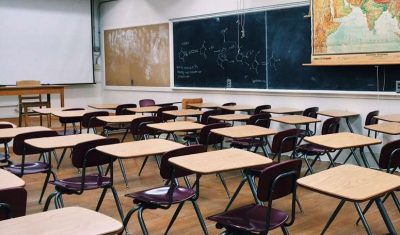 Students lead US push for fuller Black history education. By Mike Catalini / AP and ABC News

In the months since Floyd's killing in Minneapolis, educators say they've heard a demand from students for fuller Black history lessons beyond what was already offered. Lawmakers and states have passed or begun implementing legislation calling for more inclusive instruction. The previous generation of courses focused on cultural awareness. What schools found, according to Maurice Hall — the dean of the College of New Jersey's arts and communications school and a social justice scholar — was that students still had socioeconomic, cultural and racial blind spots. Read more 
---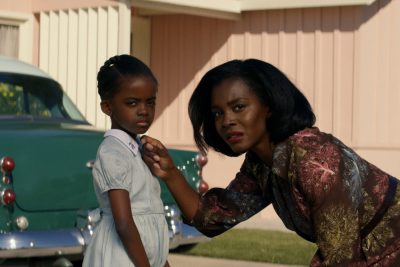 'Them: Covenant': New Horror Anthology Is Haunted by Another Show. By Alan Sepinwall / RollingStone
Amazon Prime Video's Them: Covenant, is a horror anthology about a black family in the Fifties moving into an all-white neighborhood, where their racist neighbors may be a greater threat than the supernatural monsters lurking in the basement. Ordered to series nearly three years ago, it is debuting seven months after HBO's Lovecraft Countrytold its own tale of black pioneers moving into a haunted house. Read more
---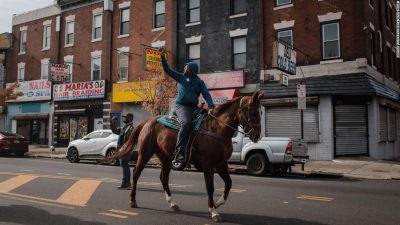 The little-known history of the Black 'Concrete Cowboy.' By Faith Karimi / CNN

In Philadelphia, a Black cowboy in a white undershirt and a gold chain wrangles a wayward horse. Teens pile hay and clean up manure near brick row houses. Men and women ride cantering horses down a city street as cars pass by. These are scenes from "Concrete Cowboy," a new Netflix movie starring Idris Elba and Caleb McLaughlin. But they're also the reality in parts of north Philly, where the movie was filmed and a subculture of urban Black cowboys has existed for more than a century. Read more 
---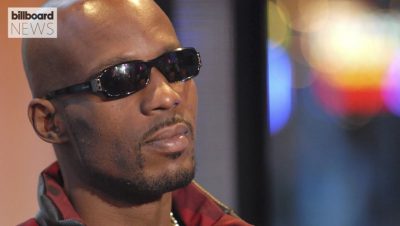 DMX, Known For Gritty Raps And Smashing Billboard Charts, Dies At Age 50. By Jeremy Blum /HuffPost

Sometimes known by his unabbreviated stage name, "Dark Man X," DMX was renowned for representing Yonkers, New York, barking on his songs and producing dark, gritty raps that helped move hip-hop away from the so-called "shiny-suit era" that was characterized by flamboyancy and popularized by artists such as Diddy in the late 1990s. DMX made his first major splash in 1998 with the album "It's Dark and Hell Is Hot." Released by Def Jam in May of that year, the album sold over 5 million copies and debuted at No. 1 on the Billboard 200 chart, quickly gaining renown for singles like "Ruff Ryders Anthem" and "How's It Goin' Down." Read more 
Sports
---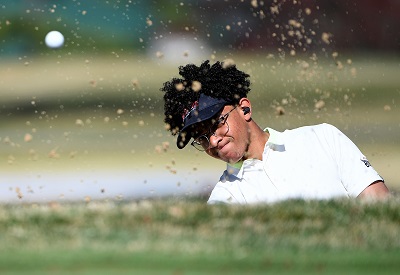 Howard University, with a coach's moxie and a superstar's money, takes on golf. By Candace Buckner / Wash Post
With help from the seven-figure donation Stephen Curry made to Howard in 2019, the coach is building a Division I men's and women's golf program. The donation will help sustain the program for six seasons, covering some scholarship costs, the head coach's salary and those key-lime green shirts that some of the players are wearing this March afternoon. But with the team preparing for its first tournament, Puryear must handle everything else. Read more 
---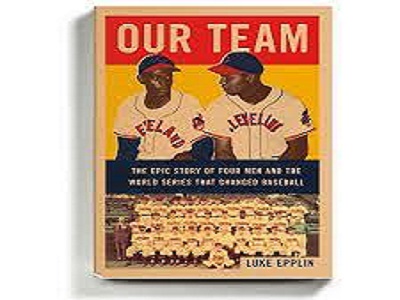 How Integration Came to the American League, in Cleveland's Glory Days.  By John Williams / NYT
Whether or not you care about baseball, you know the name Jackie Robinson. But even baseball fans of a certain age might not know Larry Doby, who made his major-league debut with the Cleveland Indians on July 5, 1947, integrating the American League just three months after Robinson had courageously done the same for the National League. Doby's experience as the second Black player to break baseball's 20th-century color barrier is one strand of Luke Epplin's first book, "Our Team." Read more 
---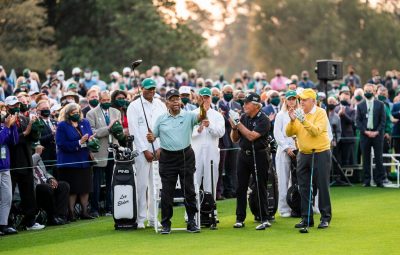 At the Masters, Lee Elder Gets Another Moment in the Spotlight. By Bill Pennington /NYT

With the sun rising over his shoulders, Lee Elder was introduced to a crowd of several hundred on the first tee of the Masters Tournament on Thursday morning. Forty-six years earlier, on roughly the same spot at Augusta National, Elder had teed off as the first Black man to play in the tournament. "I was just so nervous," Elder said, recalling the opening moments of his historic 1975 appearance. But on Thursday morning, Elder was at ease and smiling, joining the golf legends Jack Nicklaus and Gary Player as the first Black player included in a decades-long Masters tradition: a celebration of honorary starters who strike the first ceremonial shots of another Masters. Read more 
---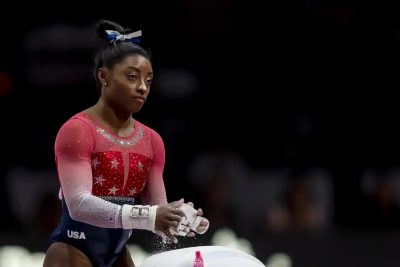 Simone Biles, the world's most dominant gymnast, has something new for Tokyo. By Emily Giambalvo / Wash Post
When Simone Biles made her Olympic debut in 2016, she cemented her status as the best gymnast in the world, pushing the boundaries of the sport with extraordinarily difficult routines to win the all-around competition and lead the United States to team gold. This summer in Tokyo, she intends to reach even greater heights. Read more 
---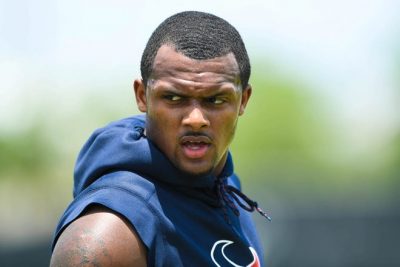 Deshaun Watson update: Attorney acknowledges QB engaged in sex acts. By Tom Schad / USA Today

Deshaun Watson's attorney acknowledged in a news conference Friday that the Houston Texans quarterback did engage in sexual activity during massage sessions, but he said the encounters were consensual. The attorney, Rusty Hardin, indicated there were "sometimes consensual encounters" during Watson's massage sessions. When later asked by a reporter to clarify, Hardin said "we've never run from it" and the question "has always been about consent." Read more 
Site Information
---
Visit our home page for more articles, book/podcast and video favorites. And at the top of this page register your email to receive notification of new editions of Race Inquiry Digest. Click here for earlier Digests.
About Race Inquiry and Race Inquiry Digest. The Digest is published on Mondays and Thursdays. 
Use the buttons below to share the Digest in an email, or post to your Facebook, Linkedin or Twitter accounts.