Featured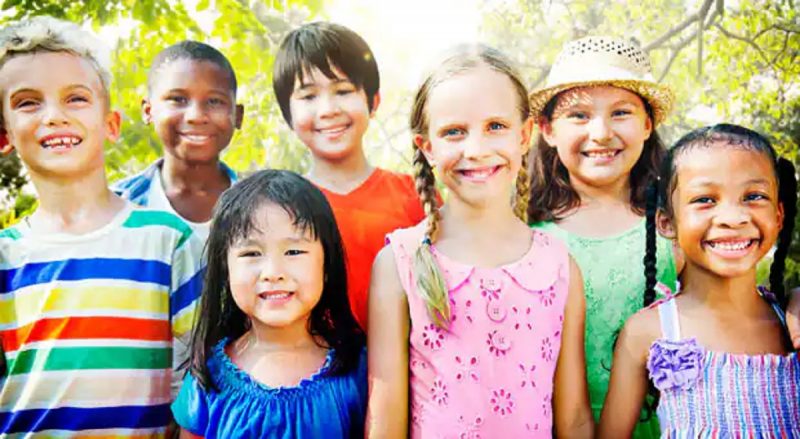 The Danger More Republicans Should Be Talking About. By Ibram X. Kendi / The Atlantic 

White-supremacist ideology is harmful to all, especially the naive and defenseless minds of youth.
The day after Glenn Youngkin won the Virginia governor's race last November, a Wall Street Journal headline declared: "Youngkin Makes the GOP the Parents' Party." Representative Jim Jordan of Ohio exulted in this new party line on Twitter: "The Republican Party is the party of parents." William Saletan at Slate concluded, "When Republicans talk about a parental backlash against CRT, they're not talking about all parents. They're talking about white parents." Michelle Ruiz summed up in Vogue what has since emerged as the near consensus: "The GOP doesn't want to be the party of parents; it wants to cement itself as the party of white parents."
The Republican Party is not even the party of parents raising white kids. The Republican Party is not the party of parents raising girls, raising trans kids, raising kids of color, raising queer kids, raising poor kids, raising immigrant kids. The Republican Party is making it harder for all of these kids to learn about themselves and their histories. The Republican Party is stripping parents and educators of their collective ability to protect vulnerable children from being indoctrinated by—or victimized by—the scourge of white supremacy. Read more 
Related: Florida's Anti-Woke Crusade Has a New Target: Math Textbooks. By Abigail Weinberg / Mother Jones
Related: Talk of racism, sexuality in schools deeply divides Americans, poll finds. By AP and NBC News 
Political / Social
---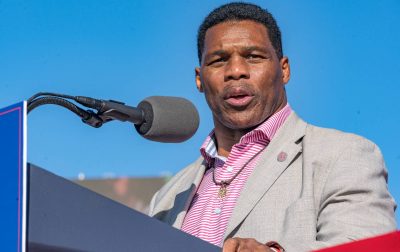 The Herschel Walker Senate Campaign Is an Insult to Black People. By Elie Mystal / The Nation
Georgia Republicans have embraced Walker because they think any old Black person will do when it comes to their cynical strategy for defeating Raphael Warnock.
Herschel Walker, the football star turned Georgia Senate candidate, is an animated caricature of a Black person drawn by white conservatives. Walker is what they think of us, and they think we're big, ignorant, and easily manipulated. They think we're shady or criminal. They think we're tools to be used. The Walker campaign exists as a political minstrel show: a splashy rendition of what white Republicans think Black people look and sound like. Read more 
Related: Herschel Walker's GOP Rivals Are Running Out of Time to Tackle Him. By Sam Brodey / Daily Beast
---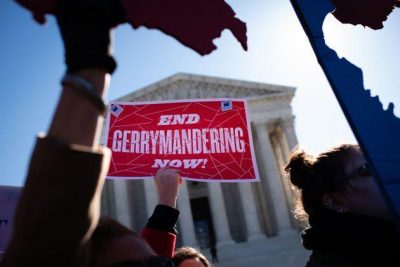 Republicans Look To Cut Off Legal Paths To Challenge Partisan And Racial Gerrymandering. By Paul Blumenthal / HuffPost
"No argument is too crazy to try" before the Supreme Court's six-vote conservative supermajority, one attorney said.

Republicans are threatening to eliminate the remaining avenues available to anyone who wants to challenge partisan gerrymandering and racially discriminatory redistricting, now that they see a friendly six-vote conservative supermajority on the Supreme Court. These new GOP-backed challenges come after the Supreme Court gutted the key Section 5 of the Voting Rights Act in its 2013 Shelby County v. Holder decision. Section 5 had required states and jurisdictions with a record of racial bias to get advance approval for district maps and certain election laws. In 2019, the Supreme Court also ruled that federal courts have no say on partisan gerrymandering claims in its Rucho v. Common Cause decision. Read more 
---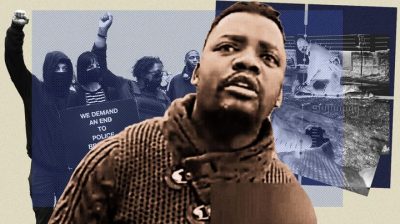 Patrick Lyoya's Family Demands Answers After Fatal Police Shooting. By Phillip Jackson / HuffPost
After video showed a Grand Rapids officer fatally shooting Lyoya, an unarmed Black man, questions arose about the missing details.
On Wednesday, police in Grand Rapids, Michigan, released body camera footage that showed an officer fatally shooting Patrick Lyoya, a Black man. The officer had Lyoya pinned to the ground with a knee on his back when he fired his weapon. The footage was released after demands from activists and Lyoya's family, but there are still plenty of unanswered questions about Lyoya's death. Who was the officer, and what history, if any, does he have of violence against civilians? Why did the officer's body camera go dark just before the end of the fatal encounter? What grounds did the officer have for interacting with Lyoya in the first place? Read more 
Related: Cities Try to Turn the Tide on Police Traffic Stops. By David D. Kirkpatrick, Steve Eder and Kim Barker / NYT
Related: What Black cops know about racism in policing. By Radley Balko / Wash Post
Related: No-knock raids have led to fatal encounters and small drug seizures. By  Nicole Dungca  and Jenn Abelson  / Wash Post  
---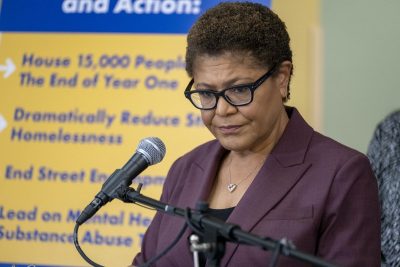 Karen Bass Is Clashing With Allies on the Left Over Policing. By Jack Ross / The New Republic
The congresswoman turned L.A. mayoral candidate wants to hire 250 cops, and some old supporters are not pleased.
As she was launching her campaign to be the next mayor of Los Angeles, Congresswoman Karen Bass met with activists from the Los Angeles chapter of Black Lives Matter. Even though some present had been friends with Bass for decades, as Bass explained her public safety plan it became clear to all parties that they would not be working together. "We tried to be candid with her," said Greg Akili, one of the leaders of Black Lives Matter–Los Angeles, who attended the meeting. "We each left knowing that if she went down that road, she was not going to have our support." Read more 
---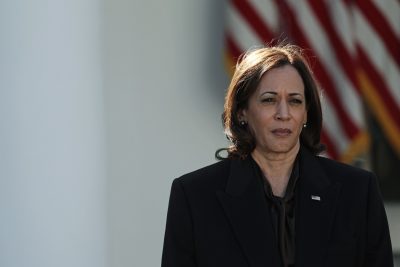 Harris pushes to make Black maternal health a national priority. By Donna M. Owens / NBC News

"In our nation, we are looking at the fact that more women are facing death because of childbirth than in any other developed nation," Harris told journalists Thursday.
In December, Vice President Kamala Harris hosted the first federal Maternal Health Day of Action at the White House, where she issued a call to improve health outcomes for parents and infants in the U.S. Months later, she is still using the vice presidential bully pulpit to push for policy and structural changes aimed at saving lives. "In our nation, we are looking at the fact that more women are facing death because of childbirth than in any other developed nation," Harris told journalists during a call on Thursday during Black Maternal Health Week. Read more 
Related: Black Maternal Health Week: 'We have to do better,' experts say. By Nada Hassanein / USA Today
---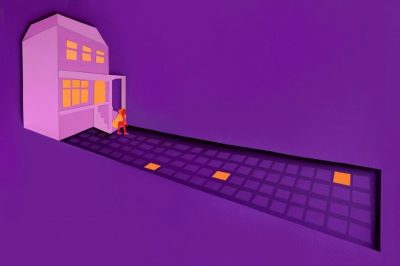 How Gentrification in Washington Changed Local Black Political Power. By Steven Overly, Delece Smith-Barrow, Katy O'Donnell and Ming Li / Politico 
Washington's story is just one instance of a nationwide trend. A POLITICO analysis found nine of the 10 American cities with the largest Black populations experienced a decline over the past two decades.
For generations, the idea of "taking back" D.C. for Black people might have seemed almost nonsensical. Washington was nearly half Black by the mid-20th century, and more than 71 percent by 1970 — a capital city that was also a national icon of local Black political power. No longer. As D.C. has skyrocketed in population over the past 20 years, buoyed by a renaissance in urban life, it has also seen a sharp outflow of Black residents. As a result, between the 2000 and 2020 U.S. Census, the city's Black population dropped from 59 to 41 percent. Read more
Related: The Complicated Reality of Gentrified D.C.: Less Black, But the History Lives On. By Eric Easter / Politico
---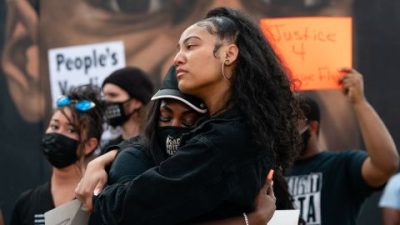 Pew poll: Being Black is central to sense of identity for most Black Americans. By Jennifer Agiesta and Ariel Edwards-Levy / CNN

Black adults in America are nearly 40 points more likely than the general population to say that their racial background is central to the way they think about themselves, according to a new poll from the Pew Research Center, and how Black Americans view their racial identity affects their sense of connection with the Black community locally, in the US and around the world. Read more 

---
Dr. William F. Tate IV is the First African American to lead LSU. By Jamal Watson / Diverse Issues in Higher Education
A prominent educational researcher, who rose through the ranks as a professor, department chair, dean, provost and now university system president, Tate is a rare academician whose cutting-edge scholarship and interests are a bit interdisciplinary, blending a research agenda that centers the importance of mathematics education, Black education, geospatial science, and epidemiology. Read more 
Ethics / Morality / Religion
---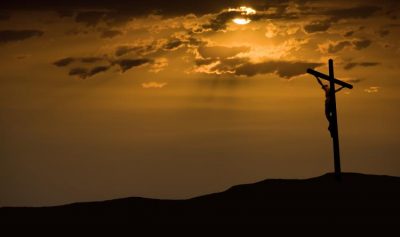 What Jesus' Death and Resurrection Say About Black Suffering. By Esau McCaulley / NYT

James Cone's important work of theology "The Cross and the Lynching Tree" connects the crucifixion of Jesus with the lynching of Black bodies: both are manifestations of evil inflicted as a means of control. Since the time of the hush harbors, Black Christians have found solace in the idea that the God they worshiped knew the trouble we'd seen. He experienced it himself. The hip-hop artist Swoope said, "Christ died in the Blackest way possible, with his hands up and his momma there watching him."   Read more 
Related: Easter and the Christian Response to Suffering. By Peter Wehner / The Atlantic
---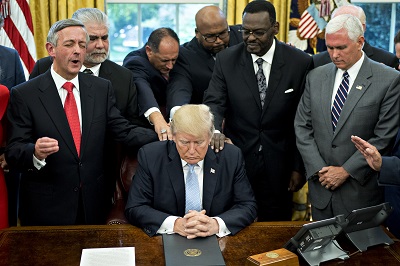 Donald Trump and a Good Friday warning against far-right Christian nationalism. By Rev Nathan Empsall / NBC News  
2,000 years after Jesus' death, authoritarian politicians and corrupt religious leaders are still working together.
Good Friday is a day when Christians remember Jesus Christ's death on the cross — his execution upon an instrument of state torture. It is also a powerful reminder of how dangerous it is for society when authoritarian politicians and corrupt religious leaders conspire for power and dominion. Read more 
---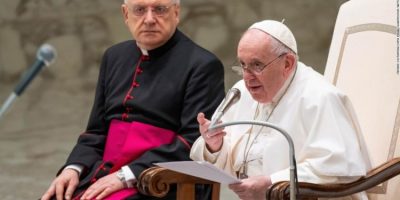 Pope Francis apologized for the harm done to First Nations peoples, but what does a pope's apology mean? Annie Selak / The Conversation
Pope Francis apologized on April 1, 2022, to First Nations, Inuit and Métis delegations, acknowledging the harm done by residential schools in Canada and marking a crucial step in the church admitting its role in the abuse of Indigenous communities and children. Yet this apology, as important as it is, raises questions about what it means when a pope apologizes. Read more 

---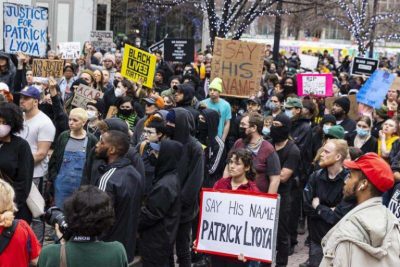 Grand Rapids pastors mobilize in wake of fatal shooting of Patrick Lyoya. By Kathryn Post / RNS

We think that our faith perspective is critical in this hour,' said Pastor Jathan K. Austin.

Pastors in Grand Rapids, Michigan, are taking action as the city reels in the aftermath of the fatal shooting of 26-year-old Patrick Lyoya by a Grand Rapids police officer on April 4. Video footage of the shooting was released on Wednesday (April 13), sparking protests outside the city's police department. Read more 
---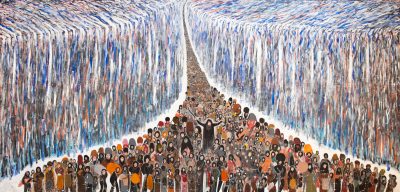 Imagine a Bible With No Moses, No Story of the Exodus. By Sharon Brown / NYT
One copy of the Slave Bible, first published in 1807, sits today in the permanent collection of the Fisk University Library in Nashville. Originally intended for use in worship by enslaved people in the British West Indies, the biblical text was carefully redacted to exclude all references to the Exodus from Egypt. Imagine a Bible with no Moses, no burning bush, no Israelites fleeing slavery, no split sea and no revelation at Sinai. Read more 

Historical / Cultural
---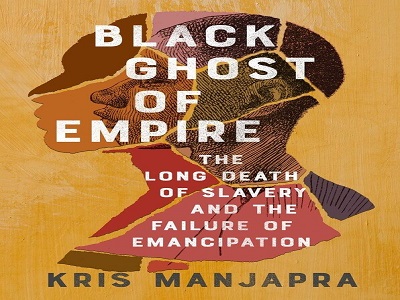 A Reckoning With How Slavery Ended. By Eric Herschtal / The New Republic
Kris Manjapra's new book, "Black Ghost of Empire," examines the ways white slaveholders were compensated, while formerly enslaved people were not.
Kris Manjapra's brief and important new book, Black Ghost of Empire, fits squarely within the usable past genre. To make the case for reparations in its broadest sense—not just for monetary compensation but also for a genuine repair of the relationship between Black and white people—Manjapra examines not slavery itself but the inequalities that arose during emancipation. Read more 
Related: Voter Suppression Grew Up From the Soil of Emancipation. By Kris Manjapra / Time

---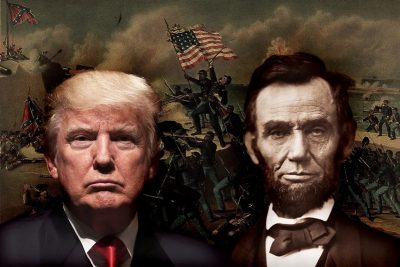 Lessons of the Radical Republicans: Race, revolution and Reconstruction. By Matthew Rozsa / Salon

Their crusade to remake America after the Civil War fell short — but it was one of our nation's finest hours
Once upon a time in a country somewhat resembling this one, the Republican Party had a radical faction — and not because it believed in bizarre theories about election fraud or wanted to undermine democracy. By modern standards, the Radical Republicans of the 1860s would clearly be regarded as leftists: They fiercely supported racial equality, had no tolerance for insurrectionists and believed government should help the most vulnerable people in society. Their story is important for many reasons: They helped shape modern-day America, and they may even provide clues about how it can be saved. Read more
---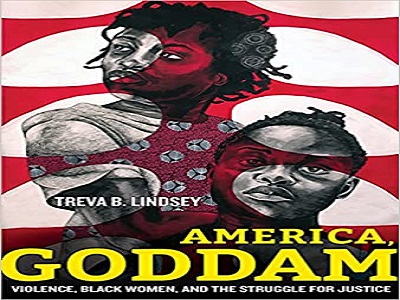 America, Goddam. Violence, Black Women and the Struggle for Justice.  By Treva B. Lindsey. 

Echoing the energy of Nina Simone's searing protest song that inspired the title, this book is a call to action in our collective journey toward just futures.
America, Goddam explores the combined force of anti-Blackness, misogyny, patriarchy, and capitalism in the lives of Black women and girls in the United States today. Through personal accounts and hard-hitting analysis, Black feminist historian Treva B. Lindsey starkly assesses the forms and legacies of violence against Black women and girls, as well as their demands for justice for themselves and their communities. Read more 

---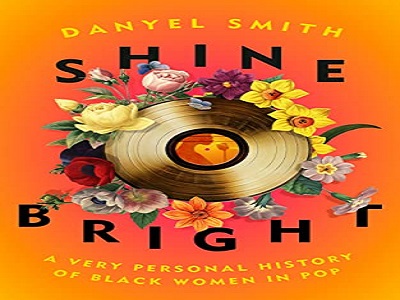 Danyel Smith Tells the History of Black Women in Pop Music. By Emily Lordi / The New Yorker
The author discusses Whitney Houston, Gladys Knight, racism in magazines, and why she's so hopeful for the future of music and writing.
I found that, in "Shine Bright," Smith creates an innovative form of music writing in which long passages of memoir, reportage, and history are deftly interlinked and shown to be co-constitutive. Her own experiences with a racist, sexist media industry attune her to the trauma as well as the training that are often elided by Black women's success stories—so she asks artists about these subjects, and opens up new dimensions of pop history. Read more 
Related: How Brittney Spencer, Joy Oladokun, and Other Black Women Musicians Are Reframing Country Music / By Tressie McMillan Cotton / Vanity Fair 
Related: Mary J. Blige to be honored with the 2022 Billboard Icon Award. By Jamia Pugh / GMA
---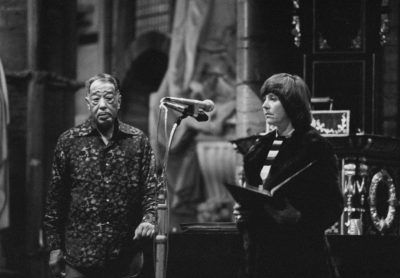 Black Music Sunday: Let's celebrate Easter (and a big anniversary) with Ellington's Sacred Concerts. By Denise Oliver Velez / Daily Kos
For this week's #BlackMusicSunday, during Jazz Appreciation Month and on Easter Sunday, it's only fitting that we celebrate with Duke Ellington. Towards the end of his life, Ellington composed what he called "Sacred Concerts," which he performed in cathedrals in San Francisco, New York, and London. Ellington has been quoted saying that the Sacred compositions were "the most important music he'd ever written." Though the Duke has passed on, the songs of those spiritual concerts continue to be faithfully performed (and enthusiastically received) to this day around the world. Read and Listen here 

---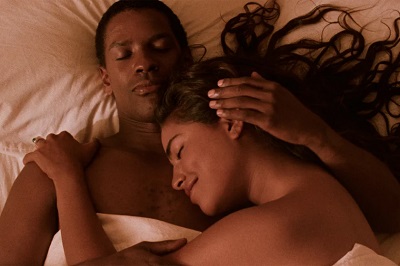 Mississippi Masala: Mira Nair on making Denzel Washington the hottest he's ever been. By Dan Kois / Slate
The 1991 romance Mississippi Masala was director Mira Nair's second film, after the Oscar-nominated Salaam Bombay! Beautifully shot, sexy, and funny (Nair wrote the screenplay with longtime collaborator Sooni Taraporevala), the movie was a minor indie hit, thanks to its unpolished warmth—plus the chemistry of its stars, Sarita Choudhury and Denzel Washington. Read more
Sports
---
It's Been 75 Years, And People Still Don't Give Jackie Robinson His Respect. By Law Ware / HuffPost
It's easy to forget that the first Black man to to ever play in the Major Leagues wasn't just a barrier breaker — he was a freak athlete who dominated the game.
Commentators will comment on his patience with white fans so filled with hate that they sent him death threats almost daily. People will talk about how he gave his fellow baseball players — who were suspicious of his presence — time to adjust to his being on the field. They might even mention his years of service in the United States Army and his arrest by military police after he refused a white bus driver's command for him to sit in the back of an unsegregated bus line set up by the military. People will say all these things on Jackie Robinson Day in Major League Baseball — and they are all true. But what gets lost in all this talk about Robinson as a great civil rights figure is that he was also a great athlete. Read more 
Related: Jackie Robinson's Last Fight. By Dave Zirin / The Nation 
Related: Off The Field, Jackie Robinson Left A Legacy Of Black Entrepreneurship. By Jared Council / Forbes
Related: Jackie Robinson wouldn't have been possible without Hilton Smith. By Chris Bumbaca / USA Today

---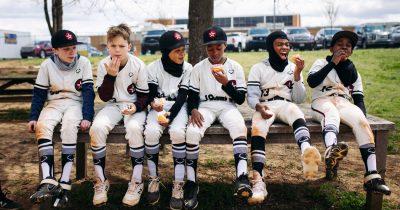 Honoring the Past by Focusing on the Future. By Andrea Williams / NYT
It's fitting that the Nashville Stars, a team for players ages 10 and under, are named in honor of an old Negro leagues team that played in Music City in the 1930s, '40s, and '50s. From the aggressive base running to the all-Black coaching staff and the speaker blaring a mix of hip-hop and R&B from the bleachers, the Stars embody the energy and excitement that made pre-integration Black baseball a cultural phenomenon as much as a sporting attraction. The team also serves as a stark contradiction of the stereotypical image of American youth baseball. Read more 

---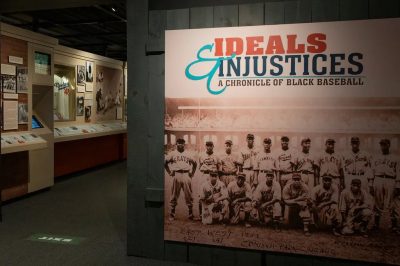 'This Is American History': The Hall of Fame Reconsiders Race. By Tyler Kepner / NYT
Dave Winfield and Ken Griffey Jr. will be among the advisers for a permanent exhibit that re-examines the contributions of Jackie Robinson and others.

The Hall will announce on Friday that it has begun a two-year project to create a permanent exhibit on Black baseball. This will replace the current one — Ideals and Injustices — which was installed in 1997 to coincide with the 50th anniversary of Robinson's debut. Read more 
---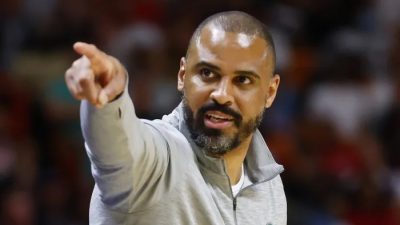 Ime Udoka brought not only 'Coach of the Year stuff' to Celtics, but representation. By Marc J. Spears / Andscape 
In his first season in Boston, Udoka — the NBA's first head coach of African descent — has his players buying in
Concerns about the NBA's lack of Black head coaches in a league of predominantly Black players were calmed last offseason after Black coaches were hired for seven of eight openings. Udoka was one of the seven, hired as the 18th head coach of the Celtics in June 2021. Moreover, Udoka also became the first person of African descent to serve as a head coach in the NBA. Read more 
---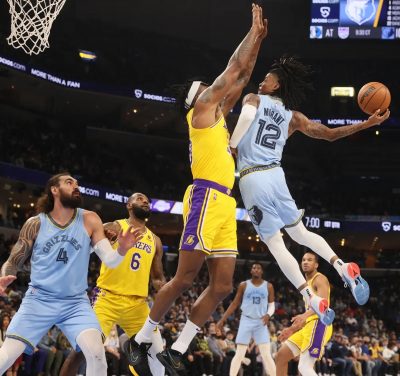 'A Magician Up There': How it Feels to Watch Ja Morant Fly. By Jonathan Abrams / NYT
An aerial artist. A skateboarder. A BMX rider. A skydiving instructor. They all see parallels between what they do and what Morant does when he dunks in the N.B.A.

Bolton runs the aerial arts school High Expectations in Memphis, where Ja Morant, too, is a high-flyer, as the All-Star point guard of the N.B.A.'s Grizzlies. Bolton said she can appreciate the similarities between her livelihood and Morant's, especially his windmill dunk to finish an alley-oop against the Orlando Magic last season. "To do that while he's in the air with nothing to push up against, that's incredible," Bolton said. One aerial artist can certainly recognize another. Read more 
Site Information
---
Articles appearing in the Digest are archived on our  home page.  And at the top of this page register your email to receive notification of new editions of Race Inquiry Digest.
Click here for earlier Digests. The site is searchable by name or topic.  See "search" at the top of this page. 
About Race Inquiry and Race Inquiry Digest. The Digest is published on Mondays and Thursdays. 
Use the customized buttons below to share the Digest in an email, or post to your Facebook, Linkedin or Twitter accounts.