Featured
MSNBC's Malcolm Nance Joins Fight Against Russia In Ukraine: 'I'm Done Talking.' By Josephine Harvey / HuffPost
Clad in combat gear and armed with an assault rifle, longtime MSNBC intelligence analyst Malcolm Nance revealed Monday that he had joined Ukrainian forces fighting on the ground against the Russian invasion.
"I spent quite a bit of time here in the pre-war period," Nance, a U.S. Navy veteran, told MSNBC's Joy Reid via video link from Ukraine. "And when the invasion happened, I had friends who were in Donetsk, who were in the Ukrainian army, who were writing to us and telling us, 'We are not going to survive tonight. We have been hit 500 times.'" "The more I saw of the war going on, the more I thought, 'I'm done talking, all right? It's time to take action here.'" He said he had joined the International Legion of Defense of Ukraine, a unit of Ukraine's army opened by President Volodymyr Zelenskyy in order to allow foreigners to join the resistance against Russia. Read more 
Related: The Plot to Destroy Democracy: How Putin and His Spies Are Undermining America and Dismantling the West. By Malcolm Nance / Amazon
Political / Social
---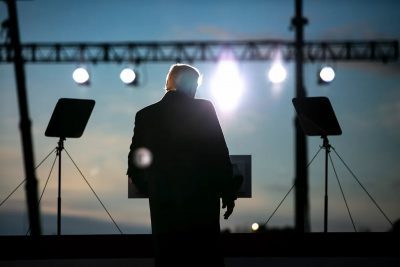 Another Trump hate rally: The threats get worse, and polite America turns away. By Chauncey Devega / Salon
Trump spreads the poisonous gospel of white supremacy week after week — and we keep pretending it's not happening
The American news media has collectively decided to ignore Donald Trump's threats of white supremacist violence and sedition. If you believe this will keep you safe from his schemes and machinations, or from what his legions of followers may do, you are greatly mistaken. Apparently, the gatekeepers of the approved public discourse have convinced themselves that they are somehow serving the public interest by ignoring these escalating threats. In reality, these gatekeepers are doing exactly the opposite: They are normalizing American fascism by minimizing its dangers. Read more 
Related: Mike Lee and Ted Cruz Fought So That One Man Wouldn't Have to Face the Pain of Defeat. By Jamelle Bouie / NYT
---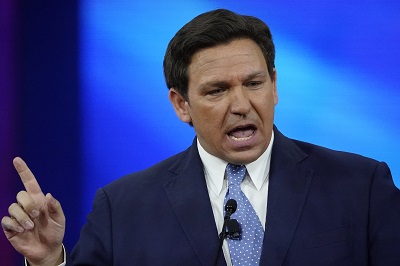 'A racist move': Florida's DeSantis threatens Black voter power with electoral maps. By Andrew Witherspoon and Sam Levine / The Guardian
Proposed map would chop up the fifth district into four new ones where Black voters would comprise a much smaller share of the vote – a visual guide
Florida's Governor Ron DeSantis is brazenly trying to curtail Black political power in his state as he redraws its congressional districts to significantly benefit Republicans. The Florida legislature is meeting this week to consider a proposal from DeSantis that would give Florida Republicans a 20-8 advantage over Democrats in the state's congressional delegation. That's a four-seat increase from the 16-11 advantage Republicans hold now (Florida gained an additional seat in Congress because of population growth). DeSantis's plan severely undercuts the voting power of Black Floridians. There are currently four districts in the state where Black voters can elect their preferred candidates. His plan would leave just two. Read more 
---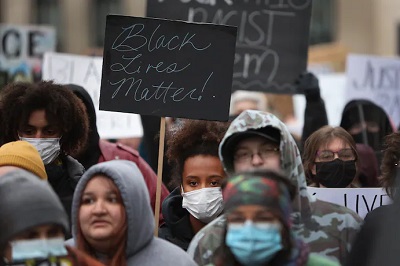 Another Black man killed by police: When is enough enough?  By Editorial Board / Wash Post
It has been two years since the video of George Floyd gasping for air under the knee of a Minneapolis police officer horrified a nation. How could such a needless and brutal death occur? That same question is being asked once again after the release of graphic videos showing the death of another Black man at the hands of another White police officer, shot in the back of the head as he was on the ground. Another question must be asked: When will enough be enough? Read more 

---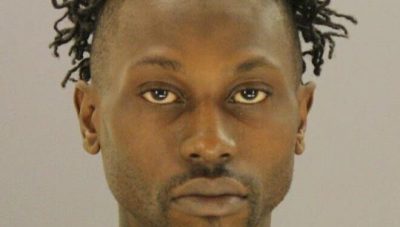 Black Death Row Inmate Loses Supreme Court Appeal That Cited Racist Juror. By Nina Golgowski / HuffPost
A Texas court's decision that led to allowing an alleged racially biased juror to remain on the jury was "plainly erroneous," Justice Sonia Sotomayor said in her dissent.

---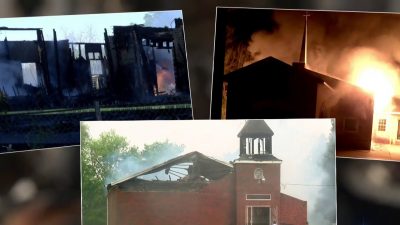 3 Black churches rebuilding in Louisiana after 2019 arson.  By AP and ABC News.
Three years after an arsonist torched three small Black churches in rural Louisiana, rebuilding is well under way

Three years after an arsonist torched three small Black Baptist churches in rural Louisiana, rebuilding is well under way. Mount Pleasant Baptist Church in Opelousas is months from reopening, with visible progress at St. Mary Baptist Church in Port Barre and Greater Union Baptist Church in Opelousas, The Daily World reported. Read more 
---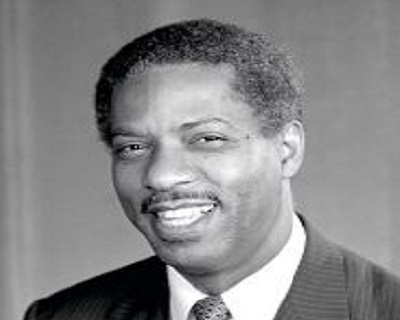 Founding President of Clark Atlanta University, Dr. Thomas Cole, dies at age 81. By Alumni Spotlight / Wiley College
Editors Note. Dr. Thomas Cole Jr. was a good friend. His contributions to science, as an organic chemist, and to higher education, as a senior administrator and college president are well documented. He was also a great tennis partner. My condolences to his wife Judge Brenda Cole and his family. He will be missed.

Dr. Thomas W. Cole, Jr., who oversaw the consolidation of the two higher learning institutions in the late 1980s that would become Clark Atlanta University, died Thursday at 81. On January 11, 1941, Cole was born in Vernon, Texas, the second of four children to Eva and Thomas W. Cole Sr. He received his undergraduate degree from Wiley College, where his father served as president. In 1988, Cole became president of Clark College in Georgia and oversaw its union with Atlanta University to become CAU. He served as its president. Read more 
---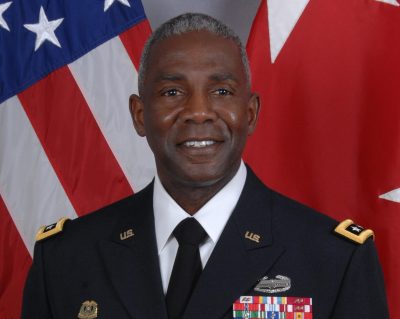 Hampton University Names Alumnus and Retired General as Next President. By Walter Hudson / Diverse Issues in Highe Education

Hampton University, a historically Black private college in Virginia, has picked a non-academic to serve as its next president. Retired three-star U.S. Army general Darrell K. Williams—a 1983 graduate of Hampton—will replace Dr. William R. Harvey, who is scheduled to retire as president in June after 44 years at the helm. Williams, who retired from the military in 2020 after 37 years of service, was the first African American and 19th director of the Department of Defense Logistics Agency (DLA), where he oversaw a global workforce of over 26,000 civilian and military professionals with over $40 billion in global logistical support to all U.S. military services. He is currently an executive for global technology company Leidos. Read more
Ethics / Morality / Religion

---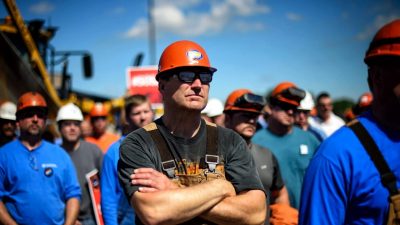 Republicans Say, 'Let Them Eat Hate.' By Paul Krugman / NYT
I still encounter people who imagine that social dysfunction is mainly a problem involving nonwhite residents of big cities. But that picture is decades out of date. The social problems that have festered in 21st-century America — notably large numbers of prime-age males not working and widespread "deaths of despair" from drugs, suicide and alcohol — have if anything fallen most heavily on rural and small-town whites, especially in parts of the heartland that have been left behind as a knowledge-centered economy increasingly favors high-education metropolitan areas. "Let them eat hate." Read more 
Related: Why Tucker Carlson wants men to aim lasers at their private parts. By Dana Milbank / Wash Post
---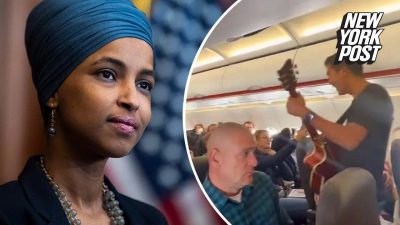 Ilhan Omar is right about the Christian singing on a plane video. By Noah Berlatsky / NBC News
In theory, the U.S. has separation of church and state. In practice, public displays of Christianity are generally treated as wholesome, quintessential Americana. Non-Christian religions in the public sphere, in contrast, are often treated as curiosities at best and threats at worst. Religious minorities are told — implicitly or explicitly — that they aren't entirely American and that America isn't for them. Americans got a small reminder of that truth over the weekend after a video of a group of Christians singing to the other passengers on an airplane flight went viral. Read more

---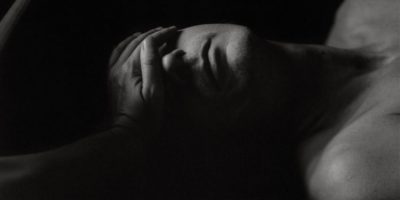 Sadness and Loss Are Everywhere. Books Can Help. By Margaret Renkl / NYT
I was 10 when "Brian's Song" aired in 1971 as an ABC Movie of the Week. It is the story of the abiding friendship that grew as Brian Piccolo, who was white, and Gale Sayers, who was Black, competed for playing time as N.F.L. rookies with the Chicago Bears. It's also the story of Piccolo's death of cancer at 26. I was a girl in Birmingham, Ala., then "the most segregated city in America," when "Brian's Song" reminded this country that race was not an insurmountable barrier to love. Read more 
Historical / Cultural
---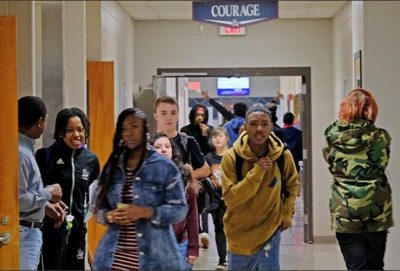 Legacy of Jim Crow still affects funding for public schools. By Derek W. Black and Axton Crolley / The Conversation

Nearly 70 years ago – in its 1954 Brown v. Board decision – the Supreme Court framed racial segregation as the cause of educational inequality. It did not, however, challenge the lengths to which states went to ensure the unequal funding of Black schools. Before Brown, Southern states were using segregation to signify and tangibly reinforce second-class citizenship for Black people in the United States. The court in Brown deemed that segregation was inherently unequal. Even if the schools were "equalized" on all "tangible factors," segregation remained a problem and physical integration was the cure, the Court concluded. Read more 
---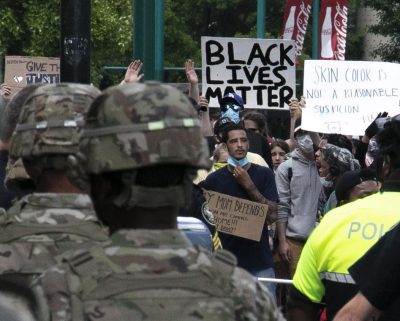 The Black "New South" in Intellectual History. By Robert Greene II / AAIHS
The idea of the New South has undergone numerous iterations in Southern history. From Henry Grady's use of the term in the 1880s to designate a Southern United States open for business, to the utilization of the phrase by politicians such as Jimmy Carter to argue for a new, post-Civil Rights South, the idea of the New South has both given hope to Southerners that things have changed, and made clear just how far the region still has to go to be truly "new" and free of its slavery and segregationist past. But for Black intellectuals, the idea of the New South has also been critical since the end of Reconstruction. For them, however, it has less been an idea about Southern economic prosperity, or the growth of commerce, and more a concern about how the South can paper over its issues with a fresh coat of ideological paint.  Read more 

---
For a Black Man Hired to Undo a Confederate Legacy, It Has Not Been Easy. By Matt Stevens / NYT
Devon Henry and his company have taken down 23 monuments in the South, including the infamous Robert E. Lee statue in Virginia, in part because few others were interested.

As Devon Henry and his construction team take down the last remnants of statues that long dotted this former capital of the Confederacy, they have developed a grim game. Random passers-by, some in vehicles, others on foot, often make known their disapproval of Mr. Henry's work — so often, in fact, that Mr. Henry, who is Black, began to keep count of the many times he or a Black crew member were called an incendiary racial slur. The count is 72 and climbing, according to Mr. Henry, who has emerged as the go-to statue remover not only for this city, but for all of Virginia and other parts of the South. Read more 
Related: Montpelier staffers say they were fired for backing descendants group. By Gregory S. Schneider and DeNeen L. Brown / Wash Post

---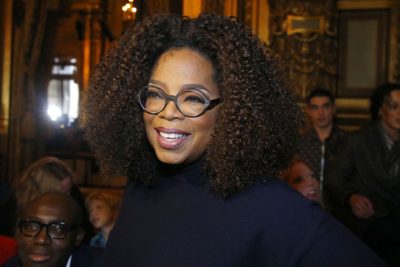 Oprah, Smithsonian Channel To Explore Health Care Inequities. By Jonathan Landrum Jr. / HuffPost
Oprah Winfrey and the Smithsonian Channel are partnering to highlight racial disparities in the health care system through a new campaign and documentary.

---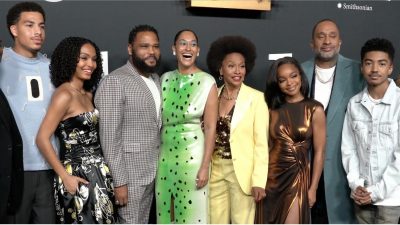 'black-ish' is coming to an end, but it understood the assignment. By Monique Judge / Andscape
Back in 2015 when ABC announced its newest show, black-ish, there was immediate controversy. Some people, including me, were turned off by the name. Others found the idea of the show offensive — so much so that there was a Change.org petition launched to get ABC to cancel it. The petition claimed the show and its name were "racist, socially damaging and offensive based on its concept that nonstereotypical Black people are less their race than others, that hip-hop culture is all Blacks are supposed to embrace, and that culture and race are one in the same." Over the years, the show made us laugh, cry and think — and it won the criticsand viewing audiences over. It used its platform to teach, not preach, and as the series comes to a close Tuesday night, the takeaway is that it accomplished what it set out to do. Read more 

---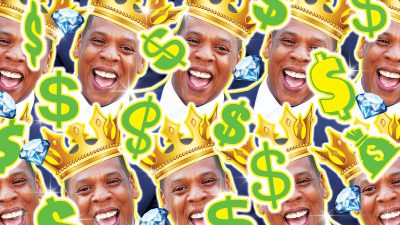 The Psychic Contortions of the Black Mogul-Entertainer. By Blair McClendon / NYT
For as long as it has existed, rap was, or was supposed to be, the crafted but splenetic outpouring of the dispossessed. At the same time, it has been about a life that most of its listeners cannot lead, but it held on, however tenuously, to its lower-class roots. Jay-Z always rapped as if he had the planet in his palm, even when it was really just a few blocks in Brooklyn. Over the years, he really did gain the whole world. And now a globally popular form of working-class youth music has, as its most powerful representatives, a pair of billionaires in their 40s and 50s. It has not been an easy balance to strike. Read more 
---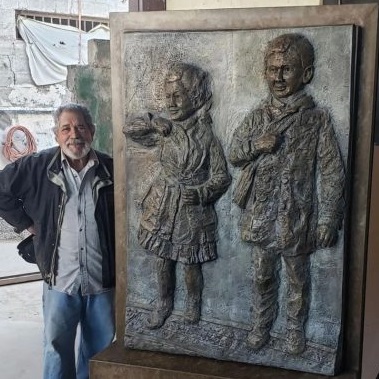 'Buried' Latino history: Colorado sculpture honors family's fight for school equity. By Raul A. Reyes / NBC News
The story of Latino parents who successfully fought school segregation and discrimination went unexamined for a century. A new sculpture honors the Maestas decision of 1914.
All Francisco Maestas wanted was for his children to get a quality education. When his local school district in Alamosa, Colorado, insisted he send his kids to the so-called Mexican School, Maestas fought the district in court and won. The Maestas case was decided in 1914. Experts say it was one of the country's first successful school desegregation cases — and the earliest known one so far involving Mexican Americans. For over a hundred years, this story of Latino parents fighting for their children's education was lost to history — until recently. A three-dimensional sculpture depicting the Maestas children will be installed Thursday in the State Capitol in Denver in honor of the 108th anniversary of the decision in the case. The statue then will tour other parts of the state. Read more 
Sports
---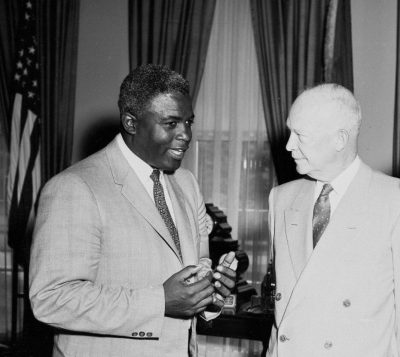 Jackie Robinson was a Republican until the GOP became the 'white man's party.' By Chris lamb / The Conversation
I've written or edited four books about Jackie Robinson. When I give a lecture or a talk about him, I often mention that he was a Republican. Given the modern-day opposition that the Republican Party has toward civil and voting rights protections – and the teaching of racism in American history – this invariably provokes an audible gasp from the audience. Robinson, who lived from 1919 to 1972, was a Republican when millions of other Blacks were Republicans. Back in those days, the GOP still hung on to its mantra that it was "the party of Abraham Lincoln," the president who signed the Emancipation Proclamation. Read more 
---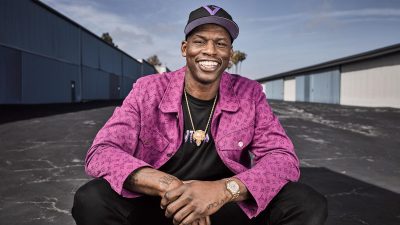 How Former NBA Star Al Harrington Is Building A $100 Million Team Of Black Cannabis Entrepreneurs. By Will Yakowicz / Forbes
In 2012, as Harrington's basketball career was coming to an end—he was a power forward for the Indiana Pacers, New York Knicks, Denver Nuggets who earned nearly $100 million over the course of his career—he co-founded Viola, a Los Angeles-based cannabis company named after his grandmother. Viola grows, processes, and sells all types of pot products, from flower to concentrates to pre-rolled joints. Harrington now has operations in California, Colorado, Michigan, Oklahoma, Oregon, and Washington, and generated about $20 million in revenue last year. Read more 
---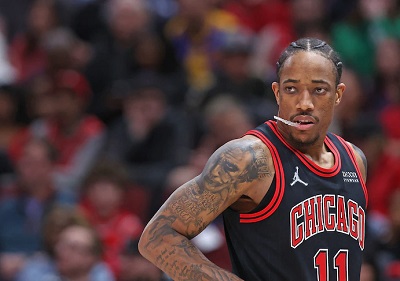 How the NBA got serious about mental health. By Michael Lee / Wash Post
DeMar DeRozan's tweet in 2018 helped start an honest conversation about anxiety and depression
---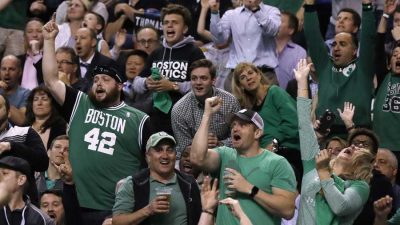 Kyrie Irving vs. Celtics fans: Finger of blame to both in NBA playoffs. By Jeff Zillgitt / USA Today
The postgame incident, which was first posted on TikTok, happened in an unusual environment. At Boston's arena, the visiting team leaves the court through a tunnel and as they walk to the locker room, fans are nearby. There aren't many arena in the league where once a player walks through the tunnel there is fan access. The Celtics should have some barrier – even a curtain – between fans and players' path to the locker room. After the game, Irving explained. "When people start yelling (expletive) and (expletive) and (expletive) you and all this stuff, there's (only) so much you can take as a competitor," he said. "We're the ones expected to be docile and be humble and take a humble approach. Nah, (expletive) that, it's the playoffs. This is what it is. I know what to expect in here and it's the same energy I'm giving back to them." Read more 
Site Information
---
Articles appearing in the Digest are archived on our  home page.  And at the top of this page register your email to receive notification of new editions of Race Inquiry Digest.
Click here for earlier Digests. The site is searchable by name or topic.  See "search" at the top of this page. 
About Race Inquiry and Race Inquiry Digest. The Digest is published on Mondays and Thursdays. 
Use the customized buttons below to share the Digest in an email, or post to your Facebook, Linkedin or Twitter accounts.