Featured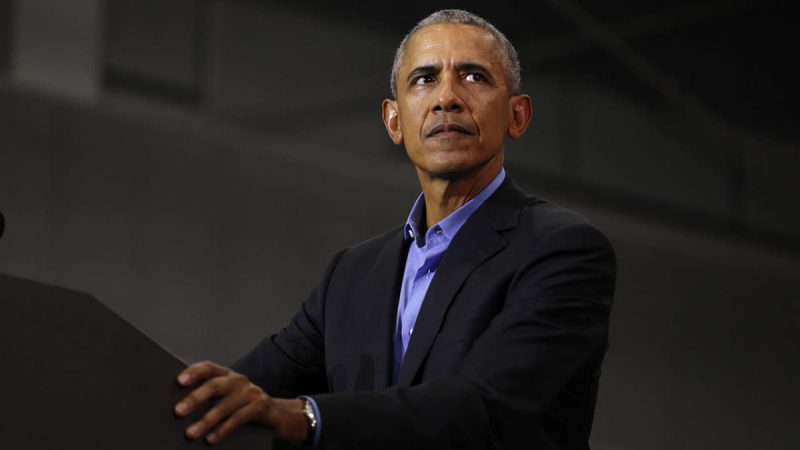 'Democracy will wither': Barack Obama outlines perils of unregulated big tech in sweeping speech. By Kari Paul / The Guardian

Technology companies must be reined in to address the "weakening of democratic institutions around the world", Barack Obama said Thursday, in a sweeping keynote speech on the perils of disinformation. Speaking at Stanford University in Silicon Valley, the former president made his most extensive remarks yet about the technology landscape, which he said is "turbo-charging some of humanity's worst impulses". "One of the biggest reasons for the weakening of democracy is the profound change that's taken place in how we communicate and consume information," he said. "Do we allow our democracy to wither, or do we make it better?" Obama asked. "That is the choice." Read more 
Related: Barack Obama's speech on disinformation was harsh yet optimistic. By Zeeshan Aleem / MSNBC
Related: Why the Past 10 Years of American Life Have Been Uniquely Stupid. By Jonathan Haidt / The Atlantic
Political / Social
---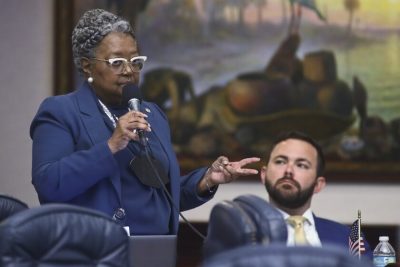 Voting rights groups sue over Florida congressional map. By Brandan Farrington / PBS

---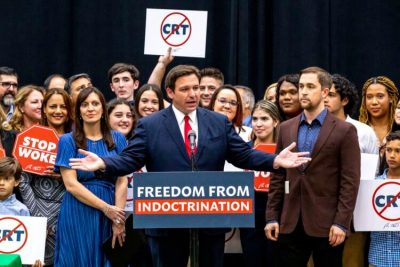 Florida education department explains ban of math textbooks. By The Grio Staff
The state banned 41% of textbooks reviewed for student use due to their inclusion of critical race theory (CRT) and other educational frameworks on which Gov. Ron DeSantis is cracking down.
In the department's initial explanation, it said that things constituting grounds for rejection "included references to Critical Race Theory (CRT), inclusions of Common Core, and the unsolicited addition of Social Emotional Learning (SEL) in mathematics." Read more 

---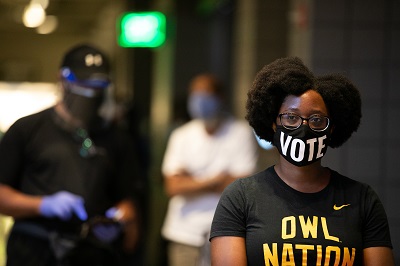 Black voters continue to back Biden despite sting of inflation. By Janelle Griffith / NBC News
But rising prices have disproportionately affected marginalized groups, including African American and Latino communities, recent polling and research finds.
Even though Black Americans are among the most affected by inflation, they continue to give President Joe Biden the highest approval rating among any demographic group for his handling of the economy, polls show. Read more 

---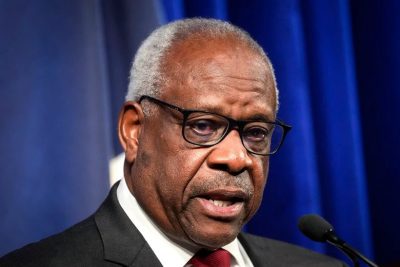 Clarence Thomas' attack on equal protection illustrates his chaotic jurisprudence. By Mark Joseph Stern / Slate

On Thursday, Justice Clarence Thomas made a surprising proclamation: A celebrated ruling against school segregation—which, along with Brown v. Board of Education, abolished the doctrine of "separate but equal"—was wrongly decided. That decision, 1954's Bolling v. Sharpe, compelled the federal government to abide by equal protection principles. It forms the basis of countless landmark civil rights decisions over the last 70 years. And now, Thomas declared, it should be overturned. Read more 
---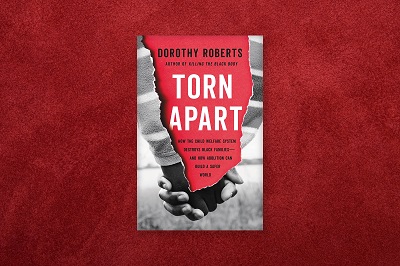 Behind the Racial Disparities in the US Child-Welfare System. By Janell Ross / Time
There's a reason Roberts has such a large following: She has a track record of writing about social problems in ways that both researchers and laypeople recognize to be real. Her new book, Torn Apart: How the Child Welfare System Destroys Black Families and How Abolition Can Build a Safer World, applies that scrutiny to the American child-protective system—a web that Roberts believes doesn't deserve that name. She argues that child-welfare workers are effectively punishing families, particularly Black families, because they are poor. Read more 

---
Sex, Death, and Empire: The Roots of Violence Against Asian Women. By Panthea Lee / The Nation

The line from America's earliest empire in the Philippines to Japan, Korea, Vietnam—and anti-Asian violence at home—is straight, clear, and written in blood.

From March 2020 to December 2021, 6,506 hate incidents against Asian American and Pacific Islander women were reported to Stop AAPI Hate; the actual number is likely far greater. This is almost double the incidents reported by men. Yet media coverage of Lee's death relegated the question of racism to a single sentence about what unnamed authorities did or did not know. Read more
---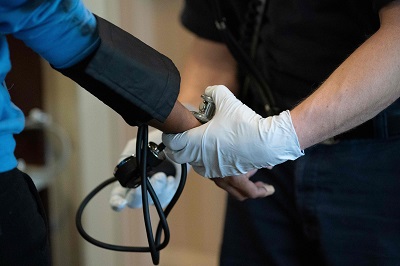 About 1 in 4 older Latinos, Blacks report discrimination when seeking health care. By Tat Bellamy-Walker / NBC News
The study reinforces what Black and Latino patients have said for years, "that the healthcare system is not working for people of color, particularly older adults," one researcher wrote.

About a quarter of Latino and Black older adults reported facing racial discrimination at the doctor's office, making it harder for them to receive the care they need, according to a study from the Commonwealth Fund released Thursday. The findings showed that patients of color ages 60 or older were more likely to say they were treated unfairly or had their health concerns dismissed by medical professionals. Twenty-three percent of Latino and 25 percent of Black respondents said they experienced this type of bias — a rate approximately eight times that of white older adults. Read more 
---

Students of color in special education are less likely to get the help they need — here are 3 ways teachers can do better. By Mildred Boveda / The Conversation
When compared to white students with disabilities, students of color with disabilities are more likely to be placed in separate classrooms. This may lead to lower educational outcomes for students of color in special education, as students with disabilities perform better in math and reading when in general education classrooms. Read more 

---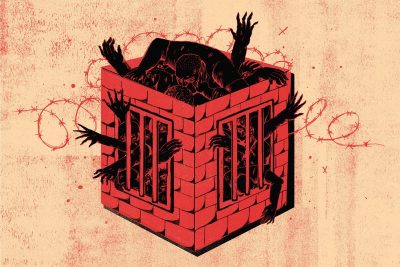 Conditions at Mississippi's Most Notorious Prison Violate the Constitution, DOJ Says.  By Jerry Mitchell / Propublica

"The problems at Parchman are severe, systemic, and exacerbated by serious deficiencies in staffing and supervision," the report said.
"Our investigation uncovered evidence of systemic violations that have generated a violent and unsafe environment for people incarcerated at Parchman," Kristen Clarke, the U.S. assistant attorney general for civil rights, said at a press conference. "We are committed to taking action that will ensure the safety of all people held at Parchman and other state prison facilities." Read more 

---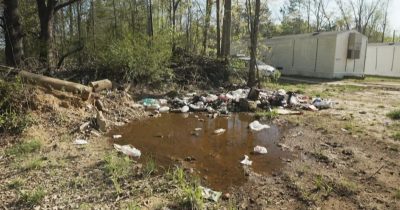 In rural Alabama, raw sewage spurs investigation into racial inequality.
In Lowndes County, the Justice Department is investigating whether local and state officials are operating in a manner that discriminates against Black residents.

"It's not necessary for this to be going on in 2022," said Smith, 59. "It just shouldn't be in the United States. It shouldn't be. This is the wealthiest country. A sewage system should be a right." She and others believe it's racism, blaming the state and local governments for not installing a centralized sewage system. In Lowndes County, which is majority Black, the poverty rate is 22 percent, which is about double the national average. At least 40 percent of homes have inadequate or no sewage systems. As a result, many residents use PVC pipes to carry waste from homes into open holes in the ground, a method known as "straight piping." Read more 
Ethics / Morality / Religion
---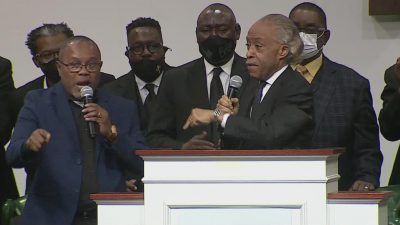 Rev. Al Sharpton delivers eulogy after police killing of Patrick Lyoya. By Kathryn Post / Religion News

The Rev. Al Sharpton reminded mourners that Black people are created in God's image at the funeral of 26-year-old Patrick Lyoya in Grand Rapids, Michigan, on Friday. "We were created in the image of God," Sharpton said in his eulogy April 22. "When you see us, you are seeing what God put together. And what God put together, you don't have the right to violate." Sharpton, who delivered the eulogy, reminded listeners that Dr. Martin Luther King Jr. was assassinated on April 4, the same day of Lyoya's death. He also repeated demands to release the name of the officer who killed Lyoya and called on the U.S. Federal Justice Department to investigate the shooting. Read more 

---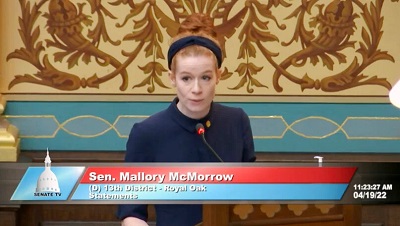 State Sen. Mallory McMorrow on reclaiming faith from those using it as 'a weapon to hate people.' By Jack Jenkins / Religion News

That's been the overwhelming response: that faith isn't hateful,' she said.
Michigan state Senator Mallory McMorrow had several goals when she stood at the podium on the chamber floor to deliver her remarks on Tuesday, but one was simple. She wanted to "reclaim faith from people who were using it as a weapon to hate people," McMorrow told Religion News Service. Read more
---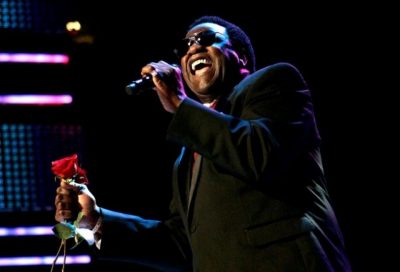 While Al Green was looking to get to God, he became a star.  By Ray Levy Uyeda / NCR
Green was 26 when "Let's Stay Together," arguably his most famous album, was released. He had been making music since he was a teenager and released three albums before the nine-track "Let's Stay Together" landed on the radio in 1972. The album exploded in popularity, winning two Grammy awards and concretizing itself as one of the best soul albums of all time. Green was looking to get to God. Can God be found through the self, or, is the self found through God? Green didn't locate himself, as a singer or performer, before recording with producer Willie Mitchell, credited for encouraging Green to try singing softly, rather than pushing the lyrics out with a force. Read more 
Historical / Cultural
---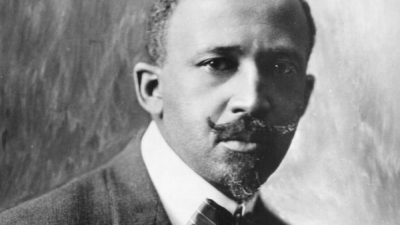 W.E.B. Du Bois and the Aesthetics of Emancipation. By Clay Martin / AAIHS
"I am one who tells the truth and exposes evil and seeks with Beauty and for Beauty to set the world right," W.E.B. Du Bois said in his June 1926 lecture "Criteria of Negro Art" at the NAACP's annual meeting. Beauty, in its eternal, perfect form sits above "Right" and "Truth," he went on, but is also inseparable from them, all working in concert with one another. This vision of beauty, this understanding of it to set the world right was not a vision that positioned the experience of beauty being passively received. Art and beauty exist not merely to amuse or make us comfortable, to bring us pleasure amidst the world's tumult, but to broadcast the possibility of human freedom, and in the United States, Black American freedom in particular. Read more 

---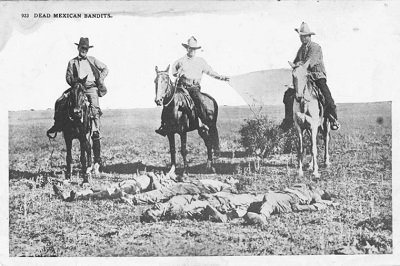 Grant helps spread forgotten history of racial violence against Mexican Americans. By Suzanne Gamboa / NBC News
Many people haven't had access to the history of a decade of state-sanctioned killings, including lynchings, of Mexicans and Mexican Americans in Texas, a scholar says.

An exhibit documenting violence against and killings of Mexican Americans and Mexicans has won a national grant that will be used to spread knowledge about an overlooked part of American history. The bilingual exhibit, titled "Life and Death on the Border, 1910-20," by the Refusing to Forget project, recounts a decade of state-sanctioned racial violence and terrorism that occurred largely on the Texas-Mexico border in the 1900s. Read more 
---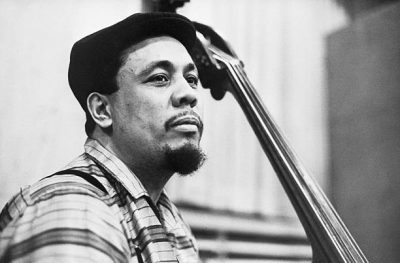 Charles Mingus, the great jazz composer, remembered. By Tom Vitale / NPR

Charles Mingus is one of the greatest jazz artists of the 20th century. He would have celebrated his 100th birthday on April 22. "Charles Mingus is one of our most important thinkers and composers," says Wynton Marsalis, who will lead two concerts in honor of the composer at Lincoln Center. "He touched on many of the foundations of jazz and American music, from the roots to the most sophisticated forms." Read more 
---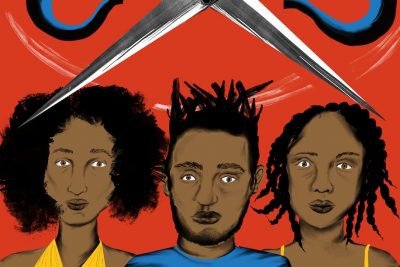 Yes, we need a law protecting Black people against hair discrimination. By Toella Pliakas / Wash Post
Last month, in the third year of a global pandemic, amid atrocities in Europe and battles at home over voting and abortion and basic human rights, the House of Representatives passed a bill about hair. The Crown Act (Creating a Respectful and Open World for Natural Hair Act), whose fate now rests with the Senate, seeks to provide legal protection for Black people and other minorities who face discrimination based on their hair. Read more 
Sports
---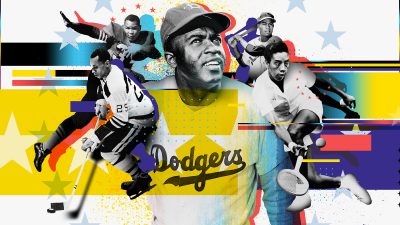 Every pro team's Jackie Robinson. By David Sabino / Andscape
Inspired by the endeavors of these less-celebrated competitors, The Undefeated presents a visual timeline of the 20 years major pro teams and many individual sports were desegregated. We identify the Black and Afro-Latino players who integrated all-white professional teams starting in 1942, five years before Robinson's Major League debut, through 1962, the year he was inducted into the Baseball Hall of Fame. The dates stated are when players debuted in a game. American Football League, which launched in 1960, and expansion teams from that era in other sports, all of which began with players of color, are not included. Notable moments in Black history are also featured. Read more 

---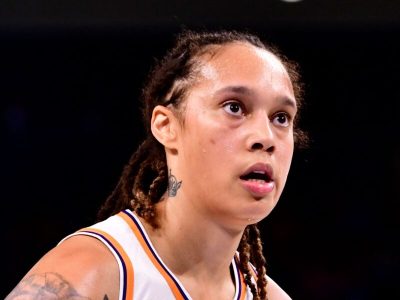 Mystery Surrounds Brittney Griner's Russian Ordeal 2 Months After Her Arrest. By Eric Tucker / HuffPost

Human rights activists say they are concerned about how the WNBA All-Star athlete is being treated, given Russia's hostility to the LGBTQ community.

For another person in another country at another time, the case might have been a minor matter: an American citizen detained at an airport for allegedly possessing a cannabis derivative legal in much of the world. But the circumstances for Brittney Griner couldn't have been worse. Griner, a WNBA All-Star and two-time Olympic gold medalist, was arrested in Russia, where the offense can mean years in prison, and at a moment when tensions with the U.S. were rising to their highest point in decades. She is a prominent gay, Black woman facing trial in a country where authorities have been hostile to the LGBTQ community and the country's nationalist zeal has raised concerns about how she will be treated. Read more 
---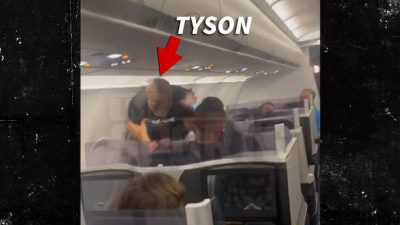 Mike Tyson punches man apparently badgering him on flight, video shows. By Timothy Bella / Wash Post

---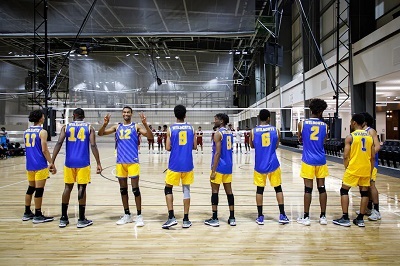 To grow U.S. men's volleyball, advocates turned to HBCUs. By Jonathan Gold / Wash Post
Fort Valley State is one of six schools playing in the inaugural SIAC men's volleyball tournament.

The introduction of men's volleyball to HBCUs is just one phase of an effort to simultaneously bring the sport to underserved communities and build the pipeline of talent. It was the brainchild of Team USA men's coach John Speraw, who also heads UCLA's program, but it required buy-in from Moore, the SIAC commissioner. An effort that saw its latest step arrive this week in South Carolina, with six historically Black colleges and universities playing in the inaugural Southern Intercollegiate Athletic Conference men's volleyball tournament. Read more 
Site Information

---
Articles appearing in the Digest are archived on our  home page.  And at the top of this page register your email to receive notification of new editions of Race Inquiry Digest.
Click here for earlier Digests. The site is searchable by name or topic.  See "search" at the top of this page. 
About Race Inquiry and Race Inquiry Digest. The Digest is published on Mondays and Thursdays. 
Use the customized buttons below to share the Digest in an email, or post to your Facebook, Linkedin or Twitter accounts.