Featured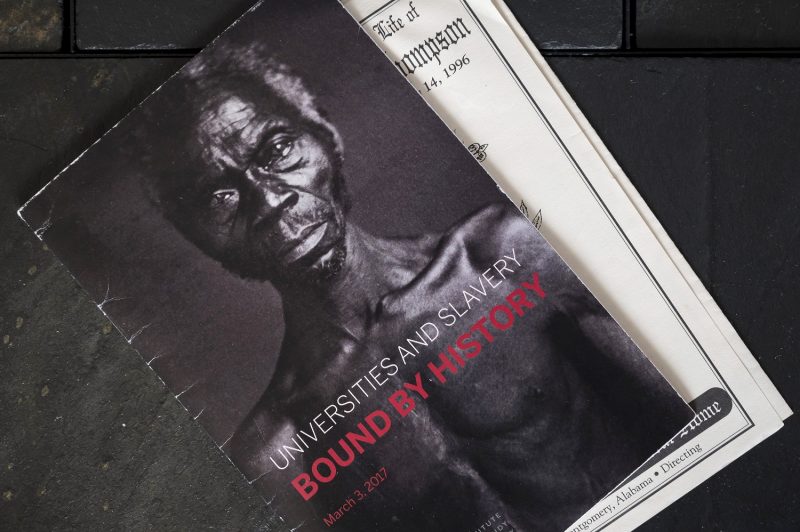 Harvard Pledges $100 Million To Research, Atone For Role In Slavery. By Collin Binkley / HuffPost

The university plans to identify and support the descendants of enslaved people who labored at the Ivy League campus.

Harvard University is vowing to spend $100 million to study and atone for its extensive ties with slavery, the school's president announced Tuesday, with plans to identify and support the descendants of enslaved people who labored at the Ivy League campus. President Lawrence Bacow announced the funding as Harvard released a new report detailing the many ways the college benefited from slavery and perpetuated racial inequality. But the report stops short of recommending direct financial reparations, and officials have no immediate plans for that kind of support. Read more 
Related: Harvard leaders and staff enslaved more than 70 people, report finds. By Nick Anderson  and Susan Svrluga / Wash Post
Political / Social
---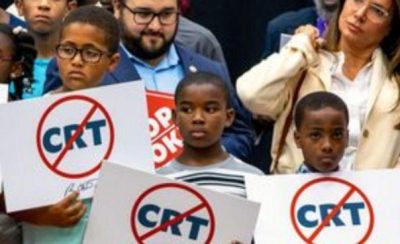 Joy Reid Calls Pic Of Black Boys Holding Anti-CRT Signs For Ron DeSantis 'Child Abuse.' By Ron Dicker / HuffPost
The far right Florida governor's rep said the kids were well aware of the message.
Related: Republicans want kids to be bullies like Trump: The hidden agenda of the right's attack on SEL. By Amanda Marcotte / Salon
Related: From 'critical race theory' to 'grooming,' the real Republican agenda is ending public education. By Laura Clawson / Daily Kos 
Related: Banning books about Black and LGBTQ people isn't protecting America's youths. By the Editorial Board / Wash Post 
---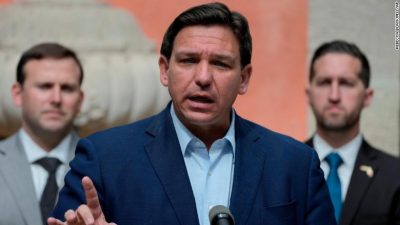 Gov. Ron DeSantis signs bill creating new Florida election police force. By Fredreka Schouten / CNN

Related: Mississippi's GOP governor vetoes bipartisan bill to curtail Jim Crow-era voting restriction. By Jon Skolnik / Salon
Related: Suit: Mississippi high court districts dilute Black voter strength. By AP and NBC News
---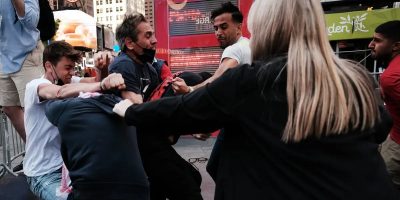 Antisemitic incidents surged in 2021 as Israel-Gaza fighting escalated, report finds. By Erik Ortiz / NBC News
An annual audit by the Anti-Defamation League, a Jewish civil rights organization, found a sharp uptick in incidents of assault, harassment and vandalism.
The fighting in May between Israeli forces and the militant group Hamas had an effect that rippled across the United States, and gave rise to a record number of antisemitic incidents of assaults, harassment and vandalism in more than 40 years. The Anti-Defamation League, a Jewish civil rights organization, said Tuesday it counted 2,717 incidents in 2021, a 34 percent increase from 2020 and the highest number since it began tracking reports of antisemitism in 1979. Its annual audit is based on reports from law enforcement, the media and community groups, and does not consider general anti-Israel sentiments the same as antisemitism. Read more 
---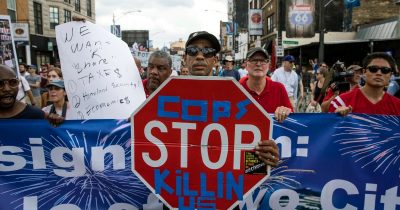 A Major New Study Shows a Promising Solution to Gun Violence—That Doesn't Involve Police. By Samantha Michaels / Mother Jones
Nearly two years after George Floyd's murder sparked nationwide protests, Democratic mayors who once seemed sympathetic to reducing police brutality are now, more and more, pointing to law enforcement as a solution to the rising community gun violence around the country. New York's Eric Adams, San Francisco's London Breed, and Chicago's Lori Lightfoot are among those who increasingly seem to be leaning on cops to stop shootings.  A major new study—highlighted this weekend by the Chicago Sun-Times—provides some of the best evidence yet that these mayors should not turn their backs on other, non-policing solutions to gun violence. University of Chicago researchers looked at a mentoring program that serves men with extensive rap sheets who are at a high risk of shooting someone or being shot. Read more 
---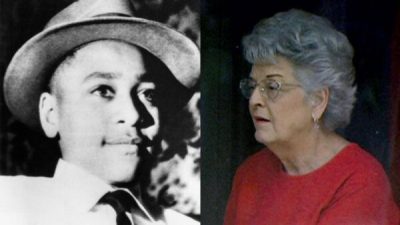 By Any Means: Emmett Till's Family Calls on Authorities to Use 1995 Kidnapping Warrant to Apprehend Woman Who Wrongly Accused the Chicago Teen. By Nyamekye Daniel / Atlanta Black Star
The white woman who said Emmett Till flirted with her, an action that in the 1950s led to his brutal slaying, may have an outstanding warrant for his abduction that was issued before the teen's body was found. Till's family wants her to be held accountable for his death by any means. In August 1955, Carolyn Bryant Donham's then-husband, brother-in-law and other men beat a naked Emmett to a pulp, gouged out his eye, shot him in the head, tied his body to a cotton gin fan with barbed wire, and threw him into the Tallahatchie River in Mississippi. Read more 
---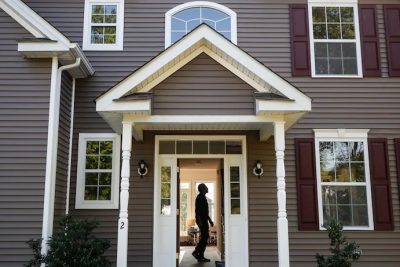 Black homeownership continues to lag in 50 largest U.S. cities. By Michele Lerner / Wash Post

---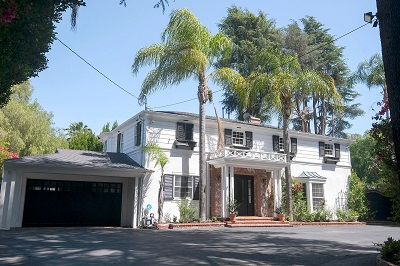 Did a Black Lives Matter group squander millions in donations? By Jason Johnson / Slate

Some bereaved relatives and activists say a BLM founder's spending breaks faith with the movement.
Black Lives Matter began as a hashtag marking the death of Trayvon Martin and the failure to find justice after his killing. In the years since, Black Lives Matter has grown into a movement with international recognition and power. It's always important to remember that Black Lives Matter is a movement but also a political ideology and a complex web of organizations. The movement has inspired millions to protest police violence. The ideology has influenced American politics for the last decade, and the organizations have pushed for social justice and policy. Now, one of those core groups, the Black Lives Matter Global Network Foundation, is the subject of a recent report about its finances, specifically its purchase of a $6 million home in Malibu, California, under the guidance of the group's former leader, Patrisse Cullors, ostensibly as both a safe house and as a space to film social media videos. Read more 
---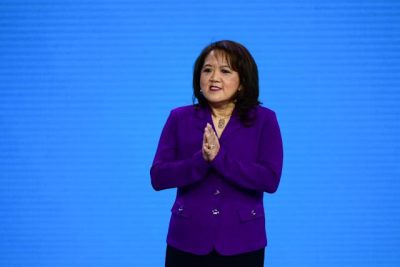 Asian women executives at top companies: Why so few make it to top. By Jessica Guynn and Jayme Fraser / USA Today

Contrary to the perception thathighly credentialed Asian women face hardly any obstacles as they climb the corporate ladder,remarkably few break into the senior-most executive ranks. Among the professional and management ranks of the nation's top companies, 1 in every 45 white men and 1 in every 60 white women are executives. For Asian managers and professionals, only 1 in every 96 men and 1 in every 124 women hold a top job, according to federal workforce records USA TODAY gathered from 88 companies in the Standard & Poor's 100. Read more 
Ethics / Morality / Religion
---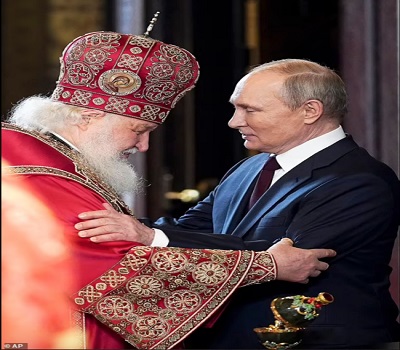 Where does Jesus say that his church should embrace fascism? By Critical Mind / Daily Kos
---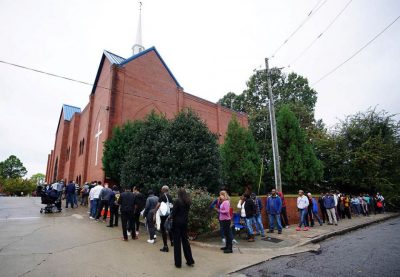 What role will religion play in the midterm primaries? By Michael Sean Winters /  NCR

The midterm primary season will not only shape the November election, but also tell us about the relative power dynamics within each of the two parties. While the dynamics are different in each party, religion is likely to play a role in determining the outcomes in both the Democratic and Republican races. For Catholics, the Democratic contests are the more interesting because the divide within the party is more explicitly ideological. The New York Times' Alexander Burns, in a recent tweet about his new book about the 2020 election, co-authored with Jonathan Martin, excerpted a section in which House Speaker Nancy Pelosi analyzed why the Democrats almost lost their majority in the House of Representatives: Read more 
---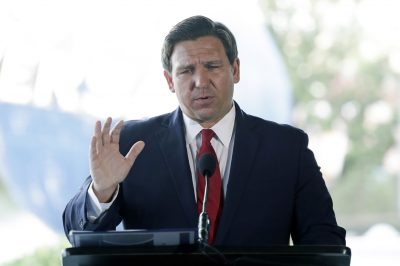 Activist Petitions To Get Bible Banned From Florida Schools In DeSantis-Trolling Move. By Nicole Lafond / TPM
In what is seemingly a move to troll Florida Republican Gov. Ron DeSantis and his administration's latest effort to censor school children from non-existent "prohibited" material for no discernible reason, a Florida man and atheist activist recently asked some of the state's largest school districts to ban the Bible from public schools, citing age inappropriate content. Read more 
---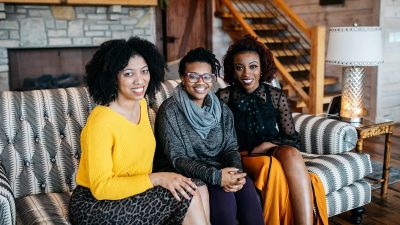 In 'Truth's Table' book, women podcasters cast vision for future of Black church. By Adelle M. Banks / RN

Co-author Christina Edmonson said 'there is a benefit and a gift to people who don't identify as Black Christian women to listen respectfully to these stories and narratives.'
The three Black women — a public theologian, a senior pastor, an educator and psychologist — first got to know each other through a group chat. After having wide-ranging discussion on religion, race and gender, they met at a conference, where they were encouraged to start a joint podcast. Now, their book, "Truth's Table: Black Women's Musings on Life, Love, and Liberation," was released on Tuesday (April 26). Read more 
---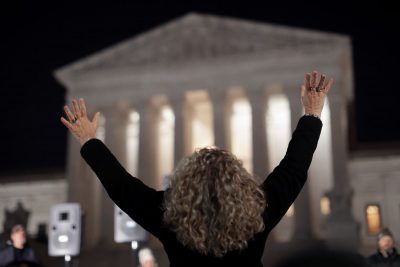 The Supreme Court seems eager to hand a big victory to the Christian right. By Ian Millhiser / Vox  
The justices may take a big bite out of the First Amendment's establishment clause, or they might take a simply enormous bite out of it.
The best-case scenario for supporters of church/state separation, after the Supreme Court's oral argument in Kennedy v. Bremerton School District on Monday, is that the justices leave in place a rule which prohibits public schools from actively coercing students into participating in a religious exercise that they find objectionable. The worst case, although probably not a particularly likely one, is that the justices give school officials free rein to pressure students into embracing those officials' religious beliefs. Read more 
Historical / Cultural

---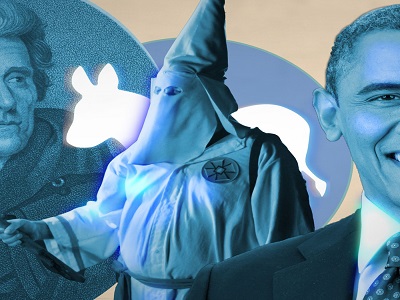 How to Tell the History of the Democrats. By Timothy Shenk / Dissent Magazine
What connection does the party of Thomas Jefferson and Andrew Jackson have to the party of Barack Obama and Kamala Harris?
Democrats belong to the oldest mass political party in the world. But what connection does the party of Thomas Jefferson and Andrew Jackson have to the party of Barack Obama and Kamala Harris? Michael Kazin explores this question in his latest book, What It Took to Win. We spoke about the party's evolving ambitions, its relationship with the left, and the historical origins of the predicaments facing Democrats—and the rest of us—today. Read more 

---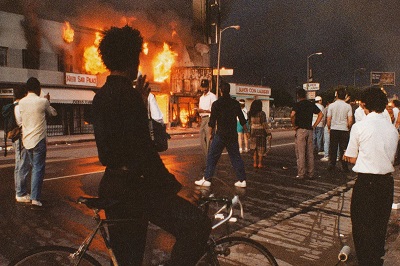 The Rodney King effect: 30 years after riots, how far has LA come? By Francine Kiefer / CSM
Three decades later, the narrative around justice and the LA uprising is still being written, here in the City of Angels and nationally. Its pages cover significant policy and staffing reforms in the Los Angeles Police Department – a process that's ongoing. Its arc will be shaped by this year's election for LA mayor, and elections across the country. The story of the riots and their aftermath is also told in the individual lives of people of color in South LA, residents like Nate Carter, a midcareer Black professional and a proud and hopeful homeowner, and Bruce Patton, a Black tutor who has experienced three uprisings sparked by police brutality and who finds persistent discrimination against Black people.  Read more 

---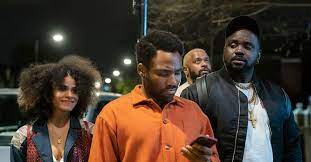 Atlanta's third season explores the horrors of intimacy with whiteness. By Nylah Burton / Vox 
The long-awaited third season of Atlanta aims to interrogate "the curse of whiteness," according to head story writer Stephen Glover, who's also the brother of creator Donald Glover.​​ The FX comedy/drama/horror series has been on hiatus since 2018. In that time Atlanta's voice has grown more assured in Afrosurrealism, making its depiction of the monstrosity of whiteness a smart, gloriously depraved, weird, condemning commentary. Read more 
---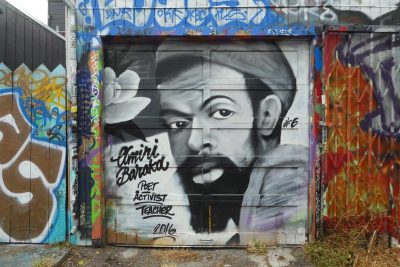 Black Perspectives Summer Books Preview, Part I . By Robert Greene II / AAIHS
There are a plethora of books being released this summer which will be of special interest to readers of this blog. Numerous works that pertain to Black intellectual history will come out during the summer, a time of the year that many academics savor as the best chance during the year to sit down and digest new works of scholarship (against the backdrop of summer teaching, researching, writing, and prep for the fall). This post is the first in a series of essays describing upcoming works of history important to Black intellectual history and Black history more broadly speaking. Read more 
Sports

---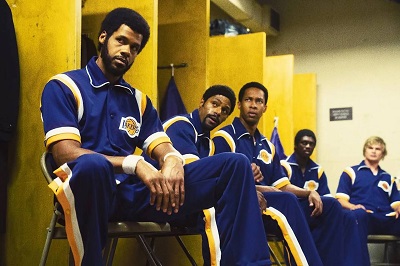 'Winning Time' Is Not a Documentary, HBO Tells Show's High-Profile Critics. By Savannah Walsh / Vanity Fair 
Kareem Abdul-Jabbar, Magic Johnson, and now Jerry West have all denounced the series, with one threatening legal action.
HBO's Winning Time begins with a disclaimer, which warns audiences that the show will dramatize "certain facts and events." But that isn't cutting it for many of the show's real-life subjects. With two episodes left of the first season, a trio of high-profile Winning Time critics have emerged in former Los Angeles Lakers players Kareem Abdul-Jabbar and Magic Johnson, as well as former head coach and general manager Jerry West. Read more 
---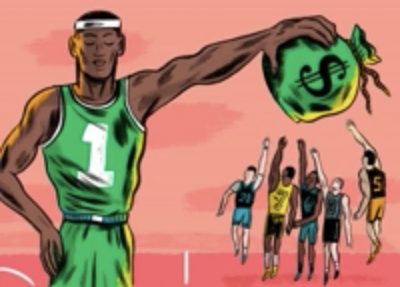 Sport scholars debate the 'price' of athletic success at HBCUs. By Autumn Arnett / Diverse Issues in Higher Education
"If we compare HBCU environments to those PWI institutions … HBCUs are safe spaces for Black students, for Black athletes, for Black faculty," she says, adding that there is an inherent "sense of value of working in those institutions that have been historically marginalized." Many HBCU supporters bristled at the idea that the national spotlight might seek to lure talent away from the institutions — even amid what seems to be a resurgence of media attention on athletes and coaches at HBCUs. Additionally, several high-profile prospects have opted for HBCUs over major PWI programs of late. Read more 
Related: Jackson State turns nationally-televised spring game into an event. By Jean-Jacques Taylor / Andscape
Related: HBCU players got on NFL's radar this season. Now they will see whether it matters. By Adam Kilgore Wash Post
---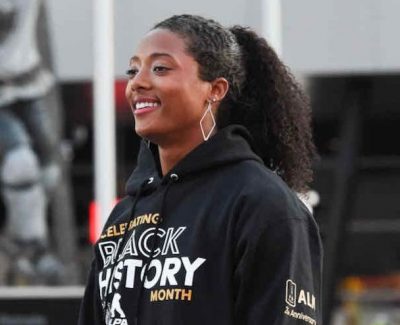 Kings scout Blake Bolden wants to inspire the next wave of Black women in hockey. By Branson Wright / Andscape
Bolden's rise from youth standout to the NHL came with challenges, but empowered her to push for inclusivity in the game.
Blake Bolden often noticed the glares and chatter directed at her when she arrived at visiting ice rinks as a youth hockey player. A white stepfather and Black mother entering those facilities with a 10-year-old Black girl wearing colorful barrettes at the end of her braids was easily noticeable in a sport that lacked diversity on or off the ice. "I could hear the parents, 'Who is this girl? What's going on here?' And yelling to their kid from the stands to go mess me up," Bolden said. "I don't know if those responses were because I was Black or a girl." But as Bolden's hockey skills progressed, many of her detractors changed their tune. Read more
---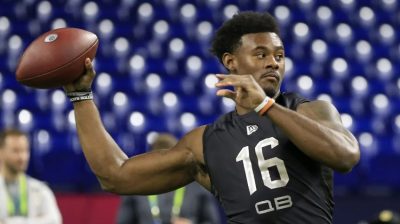 Malik Willis is on the cusp of NFL draft history for Black quarterbacks. By Jason Reid / Andscape
Willis may join a growing list of Black quarterbacks selected in the first round since 2017 and become another example of the rise of Black passers
If Willis, who rose to prominence as a top draft prospect while starring at Liberty University, is selected among the first 32 picks in the 87th NFL draft, it would mark the first time in league history that at least one Black signal-caller was chosen in the opening round in six consecutive years. The improved standing of top Black quarterbacks who enter the draft after completing decorated careers in college is yet another example of the rise of Black passers in the sport overall. Read more 

---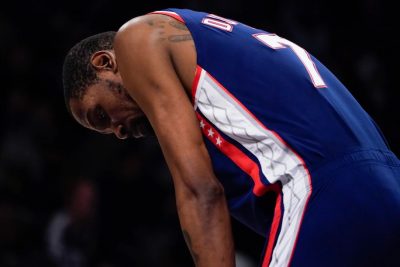 The Nets need a culture reset after their humbling sweep by the Celtics. By Ben Goliver / Wash Post

Before the Brooklyn Nets can pick up the pieces of their broken roster and begin the arduous task of reassembling a championship contender, they must make a painful admission: Their approach to culture-building has been a complete failure. Read more
Site Information
---
Articles appearing in the Digest are archived on our  home page.  And at the top of this page register your email to receive notification of new editions of Race Inquiry Digest.
Click here for earlier Digests. The site is searchable by name or topic.  See "search" at the top of this page. 
About Race Inquiry and Race Inquiry Digest. The Digest is published on Mondays and Thursdays. 
Use the customized buttons below to share the Digest in an email, or post to your Facebook, Linkedin or Twitter accounts.