Featured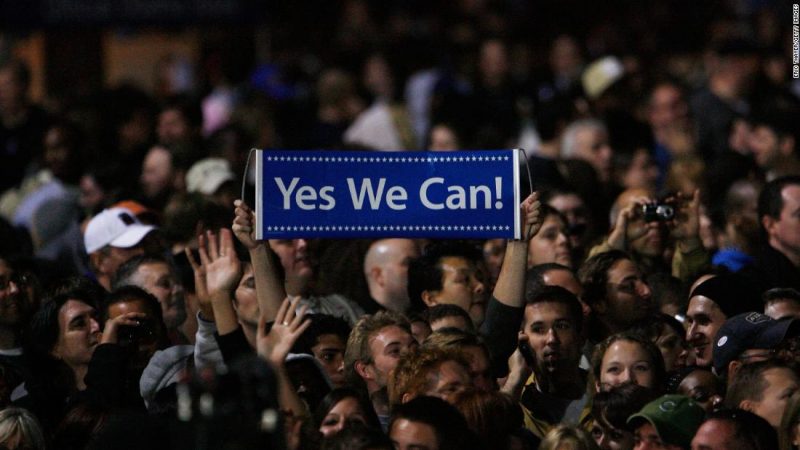 Obama poses a question that we still cannot answer. By John Blake / CNN

The "Yes We Can!" bumper sticker that seemed to be plastered on every passing car. The "fired up, ready to go!" chant that once rocked arenas. And, of course, those iconic photos of Black, White, and brown people shedding tears of joy at a victory celebration in Chicago's Grant Park that November evening in 2008. These are glimpses of "the unadulterated political joy" that millions of Americans felt 13 years ago when Barack Obama was elected the nation's first Black president. They also feel like quaint snapshots of what seems now like another country.
Ours will be a future Obama warned about in his memoir, when the impulses of violence, racism and intolerance will be too strong for any democracy to contain. Is this our future? Or will enough people still believe that "America is not yet finished" and commit to becoming the vibrant, forward-looking multiracial democracy that Obama embodied? It's a question that Obama can't address. He's done his part. Only we can answer.
Political / Social
---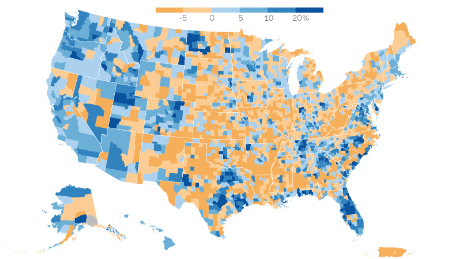 2020 Census data: The United States is more diverse and more multiracial than ever.  By Janie Boschma,  et al  / CNN

Related: White fear is the wrong way to tell the Census story. By Peniel E. Joseph / CNN

Related: Minority Gains in Census Likely Won't Be Reflected in Congress. By Lauren Camera and Susan Milligan / US News

Related: Booming Latino populations are helping GOP states like Texas gain new seats in Congress. By Colby Itkowitz and Harry Stevens / Wash Post 

Related: Asians in the U.S. are the fastest growing racial group. What's behind the rise. By Kimmy Yam and Sakshi Venkatraman / NBC News
---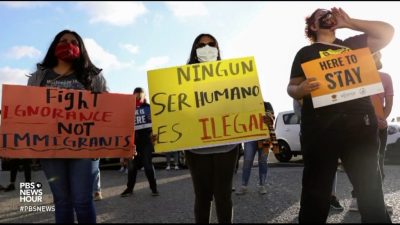 This author traveled across the country to ask: What does it mean to be Latino? By Jeffrey Brown and Anne Azzi Davenport / PBS
What does it mean to be Latino? Author Hector Tobar took a 9,000-mile road trip across the country last winter exploring exactly that. In an essay for Harper's and a forthcoming book, "A Migrant's Light," he captures the history and experience of Latinos everywhere from Los Angeles to Texas, Florida and New York. He talks to Jeffrey Brown about what he saw and how he thinks about his own identity. Read more 
---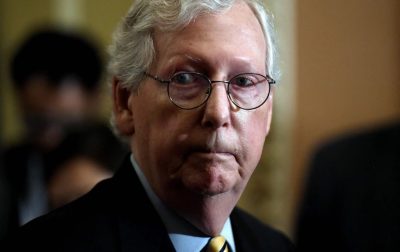 Nothing is more urgent than breaking the GOP voting rights blockade. By the Editorial Board / Wash Post
On Wednesday, Senate Democrats once again brought a major voting bill to the floor — and Senate Republicans once again blocked it. Senate Minority Leader Mitch McConnell (R-Ky.) railed that Democrats sought "to start tearing up the ground rules of our democracy and writing new ones, of course on a purely partisan basis." That is rich. In state after state, Republicans have done precisely what Mr. McConnell describes, raising gratuitous barriers to the ballot box in search of partisan advantage, justified by fantasies about election fraud. Republicans' falsehood-fueled campaign against the nation's system of government is one of the reasons the country needs federal voting legislation. Read more 
Related: We once backed using the filibuster. Now it must be reformed. By John Podesta and Wade Henderson / Wash Post
Related: Raphael Warnock's plan to save voting rights in Georgia, explained. By Ian Milhiser / Vox
---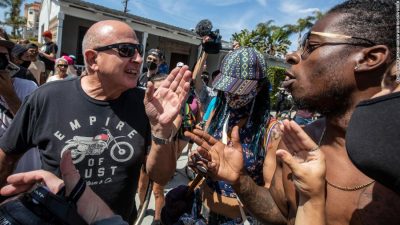 New study reveals deep divide in how Americans view racial progress in the US. By Nicquel Terry Ellis / CNN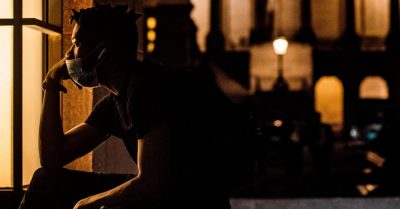 The New New Deal and Old Pitfalls. By Charles M. Blow / NYT
President Biden's grand plan to deliver a new New Deal that will "build back better," transform American infrastructure and bounce the country back from the pandemic moved one step closer to reality this week when the Senate, with bipartisan support, approved the $1 trillion infrastructure bill. There is no doubt that the New Deal — a series of programs, public works projects, financial reforms and regulations enacted from 1933 to 1939 — transformed this country. There is also no doubt that Black people were betrayed, as racist lawmakers used many of the New Deal's programs to uphold Jim Crow rather than to dismantle it. Read more 

---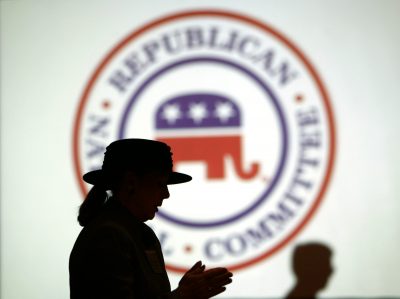 How the GOP could become a multiracial, pro-democracy party — that could win the popular vote.  By Perry Bacon Jr. / Wash Post
The Republican Party is doing pretty well electorally with its current strategy of wooing an overwhelmingly White voting coalition while using tactics such as aggressive gerrymandering and voting restrictions to overcome its lack of a national majority or appeal to many voters of color. But sustaining this path in a diversifying nation — a trend underscored dramatically by the release this week of 2020 Census data — requires increasingly racist and antidemocratic actions and rhetoric. While my policy preferences are closer to those of the Democrats, I desperately want an avowedly multiracial and pro-democracy Republican Party that hasn't given up on winning a majority of the national popular vote — because that would be best for the country. Read more 
---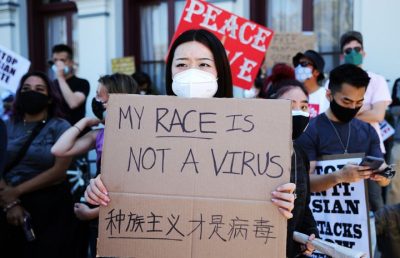 As The COVID-19 Pandemic Drags On, Asian Americans Are Still Being Attacked. By Marina Fang / HuffPost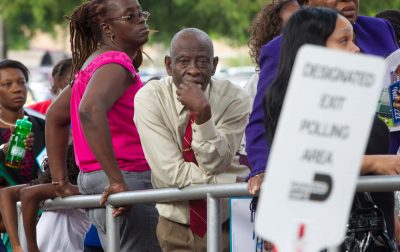 Black voters in West Virginia are tired of being invisible. By Clyde McGrady / Wash Post

---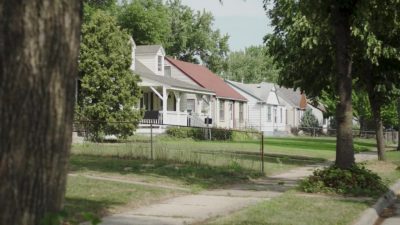 How the Twin Cities is trying to close the racial gap in home ownership. By Fred de Sam Lazaro / PBS
The Twin Cities is one of the most affordable metropolitan areas of the country. Its longstanding racial disparities in home ownership are also among the worst. Just 25 percent of Black residents in Minneapolis and St. Paul own their homes, compared to 75 percent of white residents. Special Correspondent Fred de Sam Lazaro explores why — and what's being done to change it. Read more 
---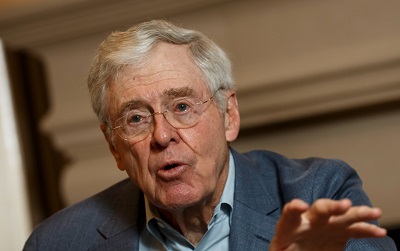 The Radical Capitalist Behind the Critical Race Theory Furor. By Jasmine Brooks / The Nation
The common story about this surge of action is that this is a new "Tea Party" moment—a genuine uprising by grassroots Americans who are furious about CRT and demanding action from their state legislatures. But that story ignores the clear influence of a carefully built campaign by the network of radical free-market capitalist think tanks and action groups supported by billionaire businessman Charles Koch and his late brother David. Read more 
Related: Schools Boards Are the New Battleground Over Critical Race Theory. By Jake Bittle / The New Republic
---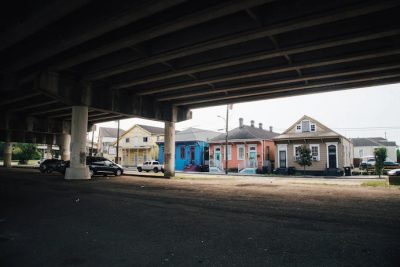 Highways destroyed Black neighborhoods like mine. Can we undo the damage now? By Amy Stelly / Wash Post
There were many masters on North Claiborne, and Black New Orleanians were the beneficiaries of their talents. There were doctors, lawyers, retailers, insurance agents, teachers, musicians, restaurateurs and other small-business owners. The avenue stretched across the Tremé and 7th Ward neighborhoods, and in the Jim Crow era, it served as the social and financial center of the Black community. The government tore up the avenue nearly 60 years ago, burying the heart of Tremé and the 7th Ward so the Claiborne Expressway, part of Interstate 10's transcontinental span, could run through the city. Read more 
---
HBCUs Erasing Student Debt With Federal Funds Provides Hope, Stability. By Deepa Shvaram / NPR
The CARES Act, passed in March 2020, gave $1 billion to HBCUs and Minority Serving  Institutions specifically.More than 20 of the roughly 100 HBCUs around the country have been using these funds to help their students pay off debts owed to the school. Read more
Related: Historically Black college in South Carolina offers free tuition. By The AP and NBC News
Related: Major companies are recruiting more HBCU grads than ever before, administrators say. By Chauncey Alcorn / CNN
---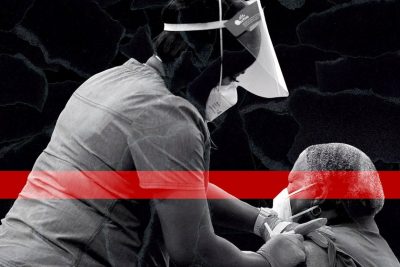 Black vaccination rates remain low. Is Tuskegee to blame? By Jason Johnson / Slate 
The COVID crisis ripped through the Black community, with Black people accounting for almost a quarter of the 600,000 deaths that America has had so far. And as the delta variant brings back crowded hospital wards and mask mandates, many health care leaders are struggling to minimize the pain for Black America. Dr. Reed Tuckson is one of those on the front lines of the fight. He's a veteran physician, public health advocate, and co-founder of the Black Coalition Against COVID. On Friday's episode of A Word, I spoke with Tuckson about increasing access to vaccines in Black communities and debunking misinformation surrounding the virus and vaccines. Our conversation has been edited and condensed for clarity. Read more
Historical / Cultural
---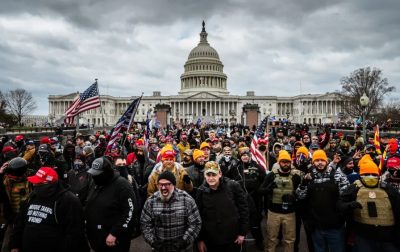 The Long History of American Cruelty. By Daniel Steinmetz-Jenkins / The Nation
At the heart of Adam Serwer's The Cruelty Is the Point: The Past, Present and Future of Trump's Americais a sustained attempt to pinpoint the ideological and social currents that brought Trump to the White House. I spoke with Serwer about his thinking on Trumpism, including its historical origins, and the cruelty he believes is intrinsic to it. Read more 
---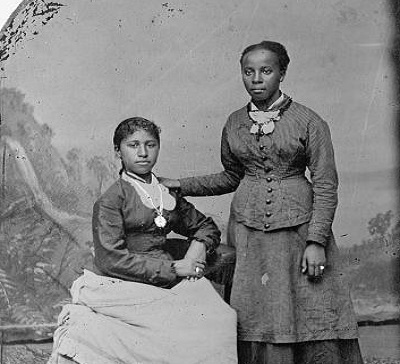 Black Women, the Civil War, and United States Colored Troop. By Holly A. Pinheiro Jr. / AAIHS
In 1887, William J. Simmons, a United States Colored Troops (USCT) veteran turned historian, expressed his gratitude to Black women in the dedication of his book, Men of Mark.  "This volume is respectfully dedicated to the women of our race," he wrote, "and especially to the devoted, self-sacrificing mothers who moulded the lives of the subjects of the sketches, laboring and praying for their success." Simmons' words reveal the important role that Black women had in the lives of USCT soldiers. Read more 
Related: Gloria Richardson and Black Women's Intellectual History. By Robert Greene II / AAIHS

---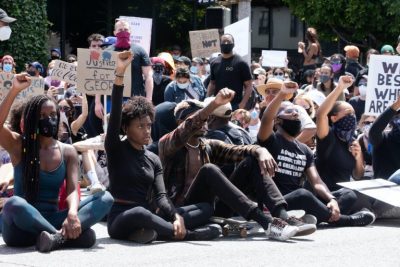 Remembering, Rethinking, and Renaming the Watts Rebellion. By M. Keith Claybrook Jr. / AAIHS
Stop referring to what happened in Los Angeles from August 11- 16, 1965 as the Watts Riot. Call the events the Los Angeles Rebellion recognizes the voice and agency of the people. Several works chronicle the decades long unequal and oppressive racialized power dynamics and relationships with police and Los Angeles' non-white residents.1 It is important to note that the revolt did not begin in Watts nor was it limited to Watts. Damage occurred in a 46.5 square mile zone, where Watts is only 2.12 square miles of the total. The rebellion occurred in most of Black Los Angeles. Read more 
---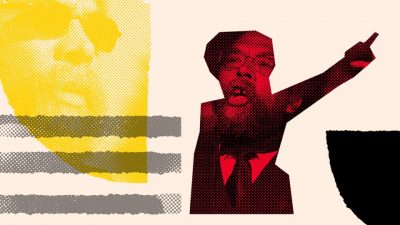 Cornel West on Why the Left Needs Jesus. By Emma Green / The Atlantic

West takes issue with those on the left who believe that white people are hopeless, or that people who violate progressive orthodoxy should be canceled. "White brothers and sisters, brown, red, or yellow—they are capable of transformation," he said. "Salvation is not in our hands anyway." If West does not feel completely at home on the left because he is a Christian, neither does he feel completely at home in the church, which, in his view, has failed to stand up for working people. Perhaps the famous academic is only truly comfortable in the role of outcast. I spoke with West about whether the left needs Jesus and much more. Our conversation has been condensed and edited for clarity. Read more
---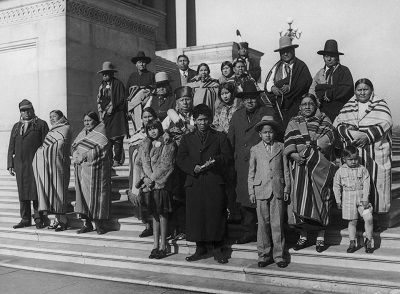 The disturbing history of how conservatorships were used to exploit, swindle Native Americans. By Andrea Seielstad / The Conversation

A conservatorship, or a related designation called a guardianship, takes away decision-making autonomy from a person, called a "ward." Although the conservator is supposed to act in the interest of the ward, the system can be open to exploitation especially when vast sums of money are involved. This was the case between 1908 and 1934, when guardianships became a vehicle for the swindling of Native communities out of their lands and royalties. Read more
---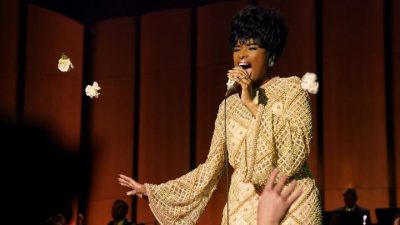 'Respect' Screenwriter Tracey Scott Wilson On Evoking Aretha Franklin, The Activist. By Taryn Finley / HuffPost

---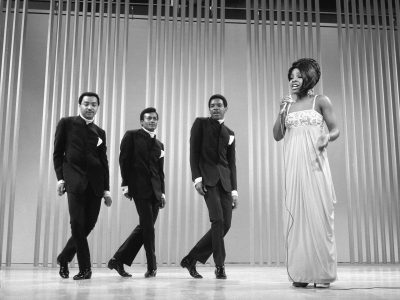 The Misunderstood Talent of Gladys Knight. By Emily Lordi / The New Yorker
Gladys Knight and the Pips—a group that, although it had begun in the nineteen-fifties, and recorded hit singles in the nineteen-sixties, didn't take off until the early seventies. They broke through not by singing protest anthems (their biggest message song, "Friendship Train," encouraged everyone to get along) but by advancing a wholesome yet gender-progressive image of pro-Black excellence. Read more
Sports
---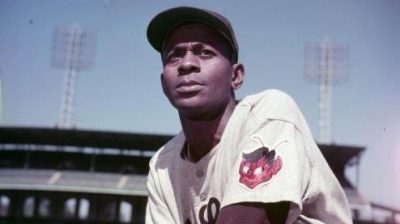 50 years ago, Major League Baseball stumbled before inducting Satchel Paige into the Hall of Fame. By William Weinbaum / The Undefeated
Induction into the Hall of Fame should have been a lead-pipe cinch for a man who was quite possibly the best pitcher and entertainer in baseball history. But the honor accorded Satchel Paige exactly 50 years ago was part of a hard-fought struggle for recognition and one step in baseball's reckoning with its racial history that is anything but complete even now. Read more 
---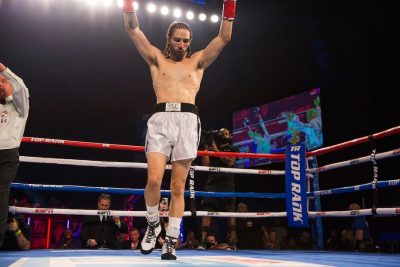 Muhammad Ali's grandson wins in pro debut. By AP and Wash Post

Site Information
---
Visit our home page for more articles, book/podcast and video favorites. And at the top of this page register your email to receive notification of new editions of Race Inquiry Digest. Click here for earlier Digests.
About Race Inquiry and Race Inquiry Digest. The Digest is published on Mondays and Thursdays. 
Use the buttons below to share the Digest in an email, or post to your Facebook, Linkedin or Twitter accounts.