Featured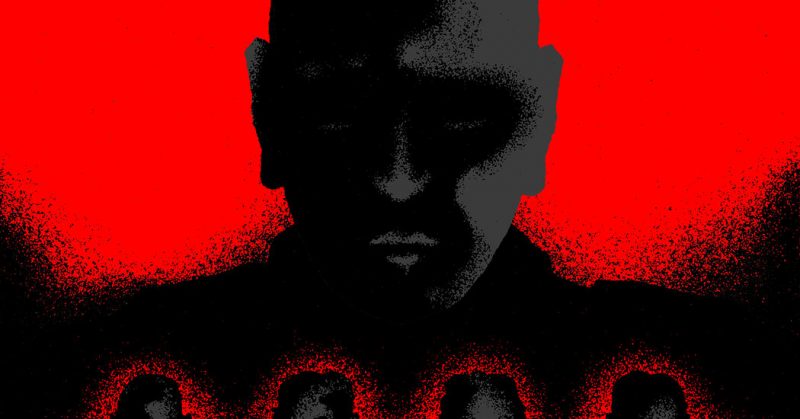 An Inspiring Act of Racial Healing in Chattanooga. By Peter Canellos / NYT

In the annals of the Supreme Court, the case of United States v. Shipp is an anomaly. Brought in the first decade of the 20th century, the Shipp case is the only time the court conducted a criminal trial, with justices serving as jurors.
But a case that history largely ignored is looking more and more like a landmark. The Shipp case was one of the first times the justices actively stood up on behalf of African Americans. The court left an evidentiary record that has become the basis for an inspiring act of racial healing. The Black and white communities of Chattanooga, Tenn., are working together to mark the site of a lynching in the heart of the city and at the heart of the case. Years of effort will culminate in the dedication of a memorial on Sept. 19. Read more 
Political / Social
---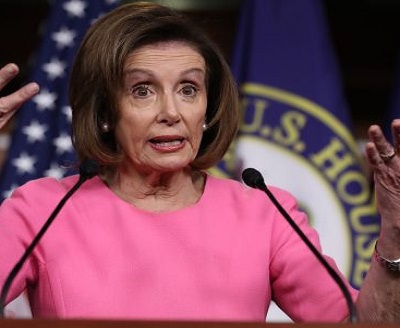 Pelosi backs John Lewis Act hoping to save voting rights from the Supreme Court. By Ian Millhiser / Vox 
Two things are clear about House Democrats' new plan to undo a conservative Supreme Court's efforts to restrict the right to vote: One is that Democrats are starting to recognize the existential threat that a 6-3 conservative Court could present to American democracy. The other is that, unless a handful of key Senate Democrats stop propping up the filibuster, the Court will win this engagement. Read more 
Related: Fight Over Voting Rights in Texas Nears End as Democrats Return. By  J. David Goodman and David Montgomery / NYT
---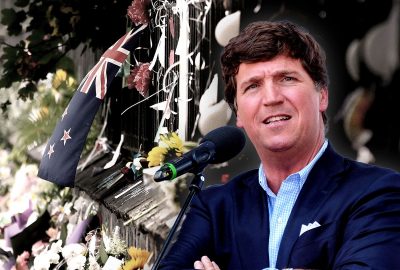 The dark history of the "Great Replacement": Tucker Carlson's racist fantasy has deep roots. By Paul Rosenberg / Salon
"The great replacement is very simple," its originator, French conspiracy theorist Renaud Camus, has said. "You have one people, and in the space of a generation you have a different people." In this formulation, immigration is equated with genocide, which logically requires or demands genocidal violence in response. And then there's the final reason: Because the "Great Replacement" and a family of similar, almost interchangeable conspiracy theories — claiming that Western culture and civilization are being destroyed by immigration, which is permitted or enabled by weak or malicious cosmopolitan elites, often though not always identified as Jewish — effectively defines a radical shift in conservative ideology over the last few years. Indeed, one could almost call it a great replacement of previous conservative thought. Read more 
---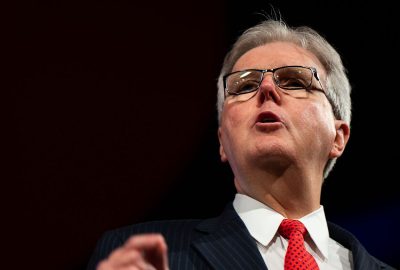 Republicans in Texas are trying to shift blame for COVID surge to Black people. By Jon Skelink / Salon

Texas Lt. Gov. Dan Patrick, a Republican, blamed Black Texans for the country's recent surge in COVID cases and hospitalizations. "African Americans who have not been vaccinated" are "the biggest group in most states" driving the new surge in the coronavirus cases, Patrick said on a Thursday night Fox News broadcast with host Laura Ingraham. Patrick's comments came after Ingraham asked the Texas official whether he thought lax Republican policies were enabling the spread of the virus. Read more 
Related: CDC Study: Black and Latinx Adults Died at Startlingly Higher Rates During the Pandemic. By Edwin Rios / Mother Jones
---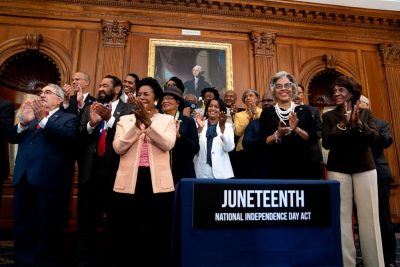 The Congressional Black Caucus: Powerful, Diverse and Newly Complicated. By Astead W. Herndon / NYT

The Congressional Black Caucus is the largest it has ever been, jumping to 57 members this year after a period of steady growth. The 50-year-old group, which includes most Black members of Congress and is entirely Democratic, is also more diverse, reflecting growing pockets of the Black electorate: millennials, progressives, suburban voters, those less tightly moored to the Democratic Party. But while a thread of social justice connects one generation to the next, the influx of new members from varying backgrounds is testing the group's long-held traditions in ways that could alter the future of Black political power in Washington. Read more 
Related: Why target Raphael Warnock? The answer is clear: A climate of hate. By Colbert I. King / Wash Post 

---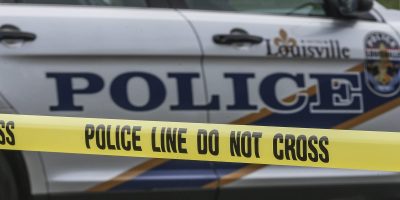 In Louisville, Kentucky, homicides go unsolved as number of killings climbs. By Deon J. Hampton /NBC News

This is a city under siege. Homicides — particularly deadly shootings — have piled up with no clear end in sight. The city had reported 125 homicides as of Sunday and is in danger of breaking its homicide record for a second consecutive year. Roughly 65 percent of this year's killings have gone unsolved, a sharp change from just three years ago when about 39 percent of killings were not resolved. Louisville's current 34 percent solve rate falls far short of the 61.4 percent national average in 2019, the last year for which FBI data is available. Louisville is one of several major U.S. cities grappling with a surge of violent crime over the past year and a half. Read more 
---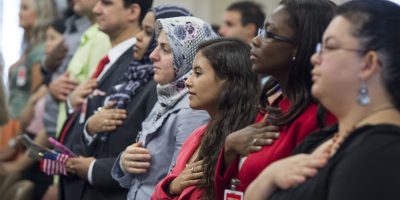 Inside the Diverse and Growing Asian Population in the U.S. By Robert Gebeloff, Denise Lu and Miriam Jordan / NYT
The number of people who identify as Asian in the United States nearly tripled in the past three decades, and Asians are now the fastest-growing of the nation's four largest racial and ethnic groups, according to recently released census numbers. But in addition to the uptick, the Asian population has become geographically diverse with wide variations in income, citizenship status and political preference, according to a New York Times analysis of census data. Read more 
---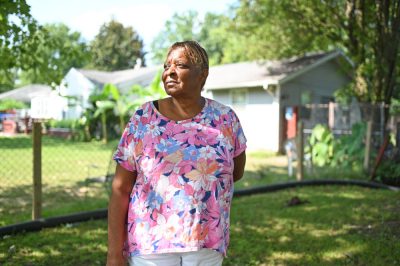 Raw sewage polluted this Black community. Now residents are fighting back. By Erik Ortiz / NBC News
The Smiths' struggle to live free from chronic sewage pollution is common across their section of Cahokia Heights, a small, predominantly Black suburb located across the Mississippi River from St. Louis and formed earlier this year from the merger of three communities strained by population loss and aging infrastructure. The environmental challenges have spiraled into what the group Centreville Citizens for Change says is a crisis, prompting the federal government to step in twice this month and more than two dozen residents, including the Smiths, to file a federal lawsuit in July alleging that "decades of government failure to ensure basic sewage and stormwater services … have created an environmental injustice for this Black community." Read more 
---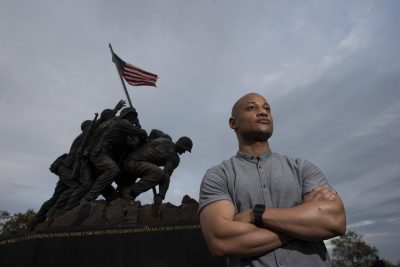 Military discipline has a racial bias problem that threatens national security. By Daniel Lam / NPR
A 2019 Government Accountability Office report found that even when controlling for factors like rank and education, Black and Hispanic service members across the armed forces are more likely than white service members to be investigated, receive nonjudicial punishments such as an Article 15 or be court-martialed for alleged violations of the Uniform Code of Military Justice. Veterans and military experts say that racial bias in military discipline has become a serious threat to national security. Read more 
---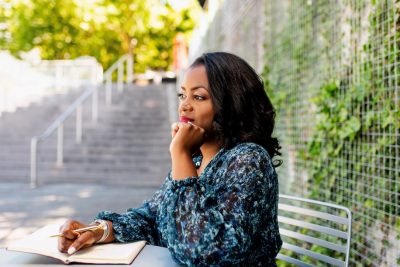 Black professional women are exhausted. They're finally claiming the time to rest. By Amanda Miller Littlejohn / Wash Post

 Naomi Osaka pulled out of the French Open, citing her mental health. Several weeks later, Simone Biles withdrew from Olympic competition. Unlike me, both Black women chose to put their own health and well-being above the demands of their professions. It struck a chord with me and many of the Black women I know. In my business as an executive branding coach, I work with professional Black women who, while not competing on international athletic stages, are all accustomed to the rigors of competitive work. This year my current and former clients have all said in one way or another that they're tapped out. They've started to intentionally reclaim their rest. Read more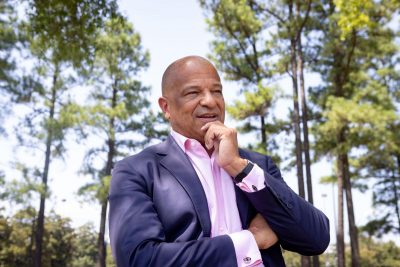 A Black-owned casino bets on a Black neighborhood in the former capital of the Confederacy. By Justin Wm. Moyer / Wash Post

---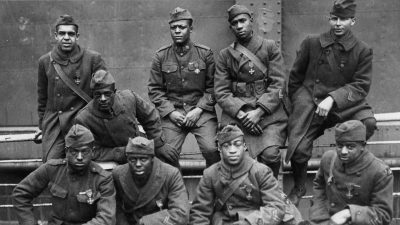 The Harlem Hellfighters Were War Heroes. Then They Came Home to Racism.  By Precious Fondren / NYT

Sgt. Leander Willett served with the distinguished 369th Infantry Regiment, commonly known as the Harlem Hellfighters, the most celebrated regiment of Black soldiers during World War I. Unlike many Black soldiers who were limited to manual labor and custodial duties, the Harlem Hellfighters made it to the front lines. There were celebrated for their bravery, helping to change the perception of Black soldiers as inferior. As time passed, however, the Hellfighters, who numbered in the thousands, were largely forgotten. Somehow, they did not maintain the same historical prestige as the Tuskegee Airmen, the country's first Black aviation unit, or the Montford Point Marines, the first Black marines, though the Harlem Hellfighters preceded both groups. Read more 
---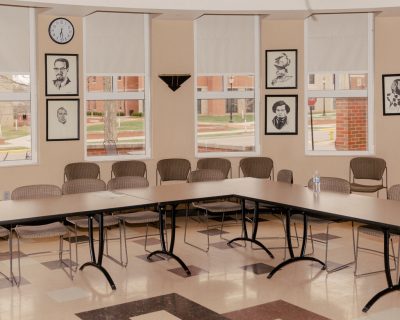 How Our Classrooms Became Battlegrounds. By Charles M. Blow / NYT
Long after 1870, for decades, almost all education in the South and across much of the country was racially segregated. School districts fed students a full plate of racial propaganda and white supremacy with ahistorical history books that downplayed and mischaracterized slavery, barely mentioned instruments of white terror like lynching, glorified and recast the Civil War and, as The Montgomery Advertiser put it, "celebrated the violent overthrow of democratically elected, multiracial governments." Read more
Related: To Trumpers, "critical race theory" is as bad as the Taliban — and they're not kidding. By Chauncey Devega / Salon
---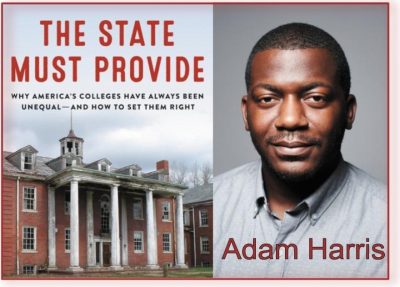 A new book makes the case that HBCUs are owed reparations. By Curtis Bunn / NBC News

Out of curiosity as a student at Alabama A&M University, Adam Harris took the 6 1/2-mile drive across town to the University of Alabama in Huntsville, and he was bewildered by the glaring differences in the two campuses. "They had new and newly renovated buildings," Harris recalled. "The library had longer operating hours and a more extensive collection. Potholes had been filled — if they'd ever been there. And very few of the students I saw that day were Black, which was interesting for a regional school because Huntsville is roughly 30 percent Black. But just 10 percent of UAH's campus was Black." Those differences sparked a question: Why? Why were the facilities superior at the predominately white school founded in 1950 than the historically Black university founded 75 years earlier, in 1875? That fundamental question Harris pondered for a decade became the impetus for his newly released book, "The State Must Provide: Why America's Colleges Have Always Been Unequal—and How to Set Them Right." Read more 
Related: HBCUs Experience Near Record Surge in Enrollment. By Tracee Wilkins / NBC Wash
Related: After 20 Years, Morris Brown College Regains Accreditation.  By Insight Staff
---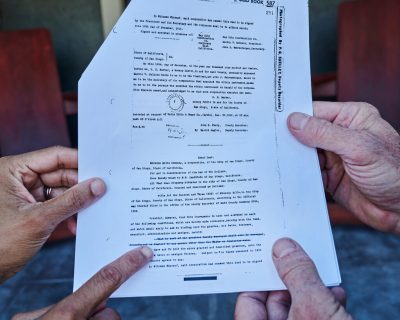 Is There Racism in the Deed to Your Home? By Sara Clemence  /  NYT
Buried in the fine print of the Zaks' deed was a racial covenant, a clause that barred anyone "other than the White or Caucasian race" from owning the home. For much of the 20th century, it was common practice to insert such restrictions into deeds. The covenants targeted people who were Asian, Latino and Jewish, but especially those who were Black. Read more
---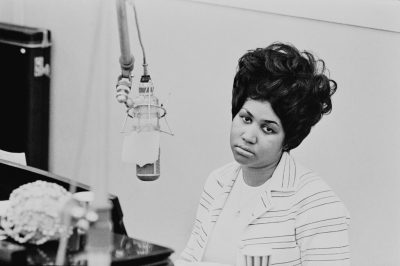 For Aretha Franklin, a Grudge Was a Way to Earn R-E-S-P-E-C-T. By Christopher John Farley / NYT

Aretha Franklin was a master of grudges. For about 30 years, she routinely refused interviews with Time magazine, because she didn't like something that it had once published about her mother. She feuded with David Ritz, a co-author of her 1999 memoir, "Aretha: From These Roots," after he published his own unauthorized biography of her. "Lies on top of lies, that's all that is," she once told me. She beefed with the soul vocalist Luther Vandross, who had produced some of her work, including her hit album "Jump to It." Ms. Franklin told me, "I certainly don't need Luther Vandross to tell me how to sing." Read more 
---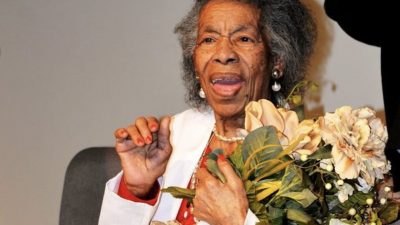 Civil Rights Legend Lucille Times Dies At 100 Years Old. By Rachel Pilgrim / The Root
Times is known for getting in a fistfight with a bus driver in 1955. That bus driver would turn out to be driving the same bus Rosa Parks sat on only six months later. Times wasn't arrested, but the ordeal prompted her to begin her own boycott of the buses, and she made it her mission to change things. When the Montgomery Bus Boycott later got started, she continued what she'd been doing for months; picking up waiting Black passengers she saw at bus stops. Parks' arrest that December would catapult her into history, making her name synonymous with the civil rights struggle. But Times would remain relatively obscure to the masses for more than half a century, though locally she was well known. Read more
Sports
---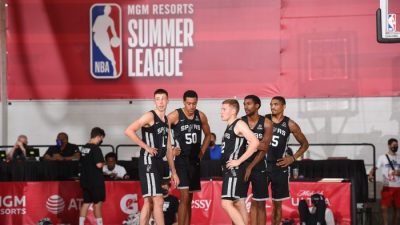 NBA, NBPA add social justice panel to Rookie Transition Program. By Martenzie Johnson / The Undefeated

Much like in years past at the Rookie Transition Program (RTP), a joint orientation symposium run by the NBA and National Basketball Players Association (NBPA) to prepare draftees for a smooth transition to professional basketball, players were provided information and resources on how to prevent injury and illness, how to maintain healthy relationships and how to protect their finances, among other topics. But for the first time at the RTP, there was an emphasis on social justice and how players can become more involved in social equity work in their respective communities. Read more 
---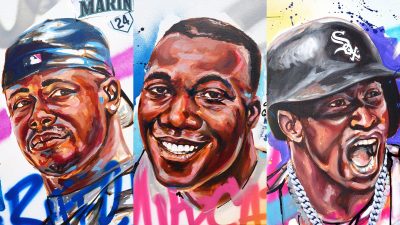 The Nine. By The Wash Post. Illustrations by Desiree Kelly

There is a heritage passed down among what is now a small but proud subset of baseball players — a history, living and breathing, that says as much about our revered "national. Within the long arc of that history — from segregation through Jackie Robinson's debut, the 1970s heyday of the Black ballplayer and his disappearance from the game in recent decades — we have arrived at what feels like a nadir, with Black players, who once made up a fifth of all major league rosters, now making up less than 8 percent. The Washington Post spent this baseball season examining the experiences of nine African American ballplayers, from a 90-year-old icon to an 18-year-old prospect. Each can claim a special place within that heritage. Collectively, they tell us something more — about this game and this country. Read more 
---
Visit our home page for more articles, book/podcast and video favorites. And at the top of this page register your email to receive notification of new editions of Race Inquiry Digest. Click here for earlier Digests.
About Race Inquiry and Race Inquiry Digest. The Digest is published on Mondays and Thursdays. 
Use the buttons below to share the Digest in an email, or post to your Facebook, Linkedin or Twitter accounts.