Featured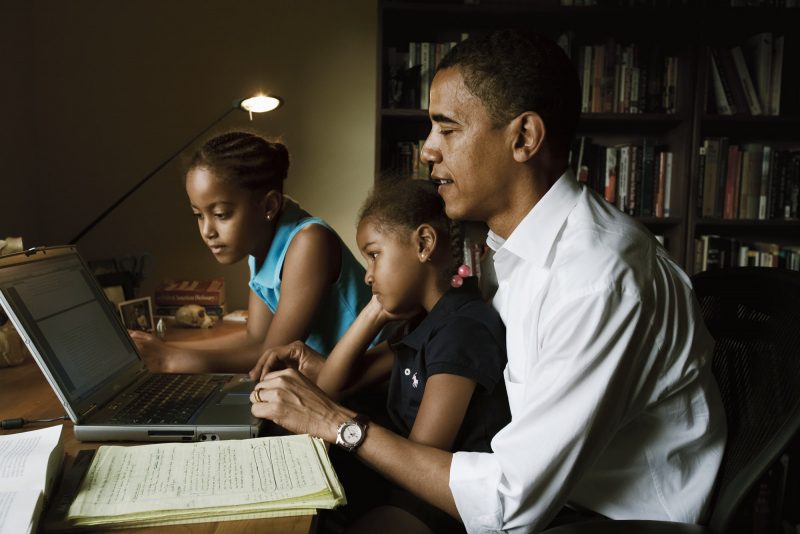 President Barack Obama Talks to Jesmyn Ward About A Promised Land / Vanity Fair 
What do you want us to take from A Promised Land?
"More than anything, I want people to come away with a sense that, I really do believe America is exceptional, but maybe not for the reasons that sometimes we think. It's not because we're the wealthiest nation on earth, or we have the most powerful military on earth. It's because, uniquely among great powers throughout history, we are not only a democracy, but we are a multiracial, multiethnic democracy, and that we have fought battles internally over several centuries now to try to expand the number of people who can sit at the table, who qualify as "We the People." Black folks and poor folks and women and the LGBTQ community and immigrants. If we can make that work, if we can learn to embrace a common creed and respect each other, and treat every child in our care with regard and concern, then that is what makes us that shining city on a hill. That's the example that the world looks for. That American idea is worth preserving." Read more
Political / Social
---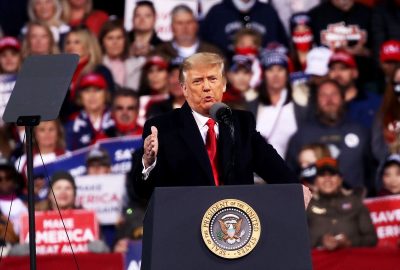 Republicans want to steal this election for Trump — they just don't know how. By Amanda Marcotte / Salon

It's evident that what's holding Republicans back is not honor or decency, but a lack of options. There simply aren't legal processes to pull off what Trump wants, no matter what Newsmax or OANN might say, and state leaders know it. They are saying no to Trump not because they want to, but because, legally, they have to. Witness, for instance, what the Pennsylvania House speaker's spokesperson told the New York Times about the discussion with Trump: "Cutler made it very clear what power the legislature has and does not have." Missing, of course, is any mention of the importance of democracy or a robust defense of the right of Pennsylvanians to vote. Read more 
Related: Dr. Lance Dodes: Trump is "delusional at the core," will live in "fantasyland till the day he dies." By Chauncey DeVega / Salon
---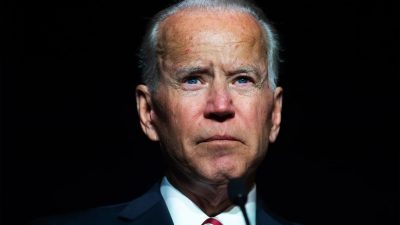 Can Biden Break the Back of the White Supremacist Movement? By Scott Bixby / The Daily Beast

The "fight for the soul of the nation" wasn't won with Joe Biden's election—and unless the president-elect plans to wage that battle with the full power of every part of the federal government he's set to lead, it may not be won at all. That's the consensus of experts in white supremacist movements and far-right radicalization, who told The Daily Beast that the continued rise of racist extremism in the United States is a deeper and more insidious problem than even Biden may realize, and one that can't simply be resolved by one election or by any single government agency. Read more 
Related: The Resentment That Never Sleeps. Rising anxiety over declining social status tells us a lot about how we got here and where we're going. By Thomas B. Edsall / NYT
---
Biden Plans to Tap Lloyd Austin, Former Iraq Commander, as Defense Secretary. By Helene Cooper, Jonathan Martin and Eric Schmitt / NYT

President-elect Joseph R. Biden Jr. is expected to nominate retired Gen. Lloyd J. Austin III, a former commander of the American military effort in Iraq, to be the next secretary of defense, according to two people with knowledge of the selection. If confirmed by the Senate, General Austin would make history as the first African-American to lead the country's 1.3 million active-duty troops and the enormous bureaucracy that backs them up. Read more  
Related: Joe Biden: Why I Chose Lloyd Austin as Secretary of Defense / The Atlantic
Related: Defense pick faces big hurdle. By Rebecca Kheel and Ellen Mitchell / The Hill
---
Biden Plans To Tap Rep. Marcia Fudge As Housing Secretary, Tom Vilsack For USDA. By Franco Ordonez / NPR
President-elect Joe Biden is expected to name Rep. Marcia Fudge, D-Ohio, to lead the Department of Housing and Urban Development and former Iowa Gov. Tom Vilsack to the U.S. Department of Agriculture, a source familiar with the transition discussions said Tuesday. The source spoke on condition of anonymity about private conversations. Biden chose Fudge because of her track record as both a mayor of a Cleveland suburb and a lawmaker championing affordable housing and urban revitalization, and her ideas for addressing poverty and issues of inequality through the department's programs, a second source familiar with the president-elect's decision said. Read more 
---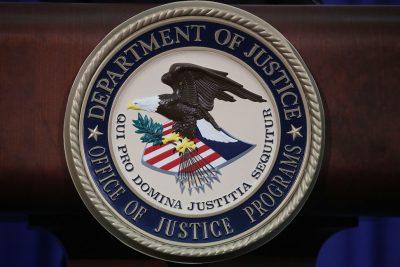 Civil rights groups lay out priorities for Biden's Justice Department. By Nolan D. McCaskill / Politico
The conversation was centered on racial justice and equity — racial equity is among the four pillars Biden laid out as top priorities on his transition website. Race was also a key issue in the presidential election, as Americans all over the country took to the streets to protest racial injustice amid a pandemic that has disproportionately affected Black and brown communities. Plus, Black voters not only saved Biden's presidential primary campaign but also helped elevate him to the White House in November. Read more
---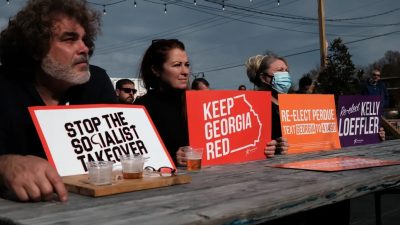 Georgia's Senate Race Is About White Identity Politics. By Michael Harriot / The Root

If America were truly colorblind, could it see whiteness? Both races in Georgia's heated Senate runoffs are essentially tied and many are wondering which metrics Georgia voters will use to cast the votes that will decide which political party controls America's most exclusive legislative body. In case you haven't noticed, Sens. David Perdue (R-Ga.) and Kelly Loeffler (R-Ga.) are white. Conversely, Loeffler's opponent, Rev. Raphael Warnock is Black while Jon Ossoff, who is looking to unseat Perdue, is Jewish. Read more 
Related: Stacey Abrams Talks Trump's Flailing Efforts in Georgia on 'Kimmel.' By Jon Bilistein / Rolling Stone
---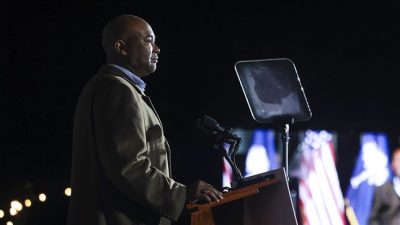 Harrison seen as front-runner to take over DNC at crucial moment. By Jonathan Easley / The Hill
Insiders view South Carolina Democrat Jaime Harrison as the likeliest next chairman of the Democratic National Committee (DNC), but President-elect Joe Biden has been mum about who he wants in the role. Harrison has a clear leg up on the competition after he was endorsed by Rep. James Clyburn (D-S.C.), who has become a kingmaker in Biden World since he was instrumental in rallying Black voters behind Biden's presidential candidacy at a moment in the Democratic primary when the president-elect appeared to be on the ropes. Read more
---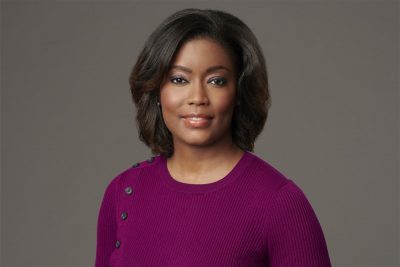 Rashida Jones named next president of MSNBC. By Ahiza Garcia-Hodge / NBC News
Rashida Jones will become president of MSNBC, and the current president, Phil Griffin, will step down after 25 years at the cable news channel, NBCUniversal News Group Chairman Cesar Conde announced Monday. Jones, who will take over at MSNBC on Feb. 1, is a senior vice president at NBC News and MSNBC, where she leads breaking news and major events coverage. She also oversees MSNBC's daytime and weekend programming. She will become the most prominent Black woman in the cable news industry. Read more 
---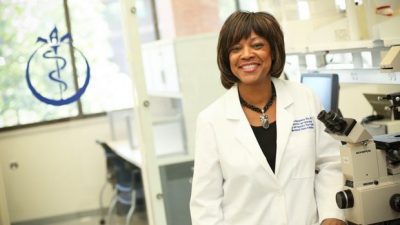 President of Morehouse School of Medicine has life-and-death message for Black people about the coronavirus vaccine. By Lonnae O'Neal / The Undefeated

A recent survey on race and health by The Undefeated and Kaiser Family Foundation found that while 34% of Americans overall say they are unlikely to take a vaccine, even if it is found to be safe, effective, readily available and free, half of Black people have no plans to take it. It's a horror show scenario that a coalition of Black health care groups is fervently trying to prevent. Read more
Related: How Black People Learned Not to Trust. By Charles M. Blow / NYT
Related: Vaccines Won't Stop the Pandemic Unless at Least 50 Million Skeptical Americans Change Their Minds. By Fred Guterl / Newsweek
Related: Racism at the county level associated with increased COVID-19 cases and deaths. By George Cunningham and Lisa T. Wigfall / The Conversation
---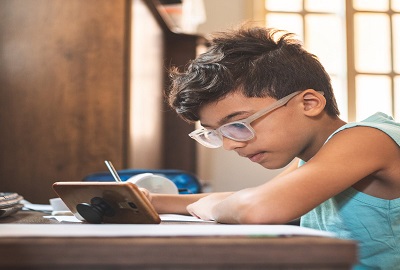 How remote learning is making educational inequities worse. By Hernan Galperin and Stephen Aguilar / The Conversation
The widespread reliance on remote learning is harming students of color from low-income households more than kids who are from more affluent families. Our survey of over 1,000 families in South and East Los Angeles (95% of whom identify as Hispanic and 96% who are on free or reduced-price meals) shows that these students often lack the appropriate technology for learning at home. They also often have parents who must work during school hours or who have limited ability to help their children with online learning. As a result, families in the survey reported lower levels of schoolwork completion and class engagement, two important predictors of academic achievement. Read more
---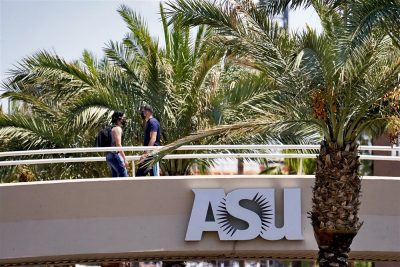 Latinos get small slice of funding pie for minority colleges and universities. By Suzanne Gamboa / NBC News

Despite growing numbers of Latino students in higher education, a federal program that funds colleges that serve minority students provided $87 per Latino student enrolled at Hispanic-Serving Institutions (HSIs) last year, the Center for American Progress reported Tuesday. The program provides $1,642 per Black student enrolled at Historically Black Colleges and Universities (HBCUs). Spending for students at higher education institutions controlled by tribal nations was $3,197 per student, according to Viviann Anguiano, associate director for postsecondary education at the liberal Center for American Progress. Read more 
Related: A wave of Black students take presidencies at top-tier universities. By Randi Richardson / NBC News 
---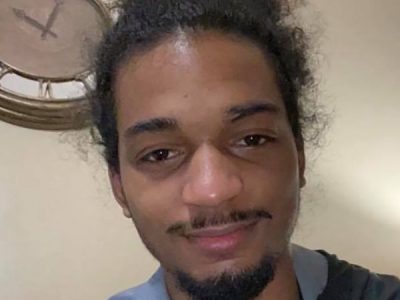 Federal Investigators Join Probe Into Casey Goodson Shooting Death. By Brakkton Booker / NPR
The Department of Justice announced Tuesday it is joining the investigation into the death of 23-year-old Casey Goodson, a Black man who was shot and killed by law enforcement in Columbus, Ohio, on Friday. Family and activists are calling for justice in the case, saying Goodson was shot in the back three times. Goodson's family described him as a family man and one who had no criminal history. His family said at the time of the shooting that he was carrying a sandwich. Law enforcement said Goodson was waving a gun. Read more  
Historical / Cultural
---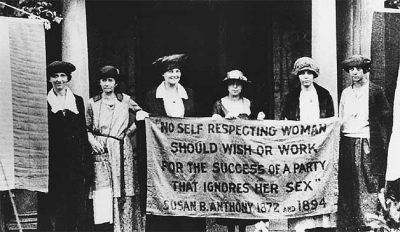 The History of Seneca Falls You Didn't Learn in School. By Olivia B. Waxman and video by Arpita Aneja / Time
As soon as Joe Biden and Kamala Harris were projected to win the 2020 presidential election on Nov. 8, women headed to Susan B. Anthony's grave in Rochester, N.Y., to pay homage to the most famous American advocate for women receiving the right to vote. The suffragist is buried about an hour away from Seneca Falls, N.Y., the site of a women's rights convention on July 19-20, 1848. It's a meeting that American schoolchildren often learn is the birthplace of feminism and the start of the women's suffrage movement. But what many American schoolchildren don't learn is that Susan B. Anthony was also fighting to ensure Black men didn't get the right to vote before white women, that many suffragists excluded Black en from their events and that the fight for voting rights began much earlier. Read more 
---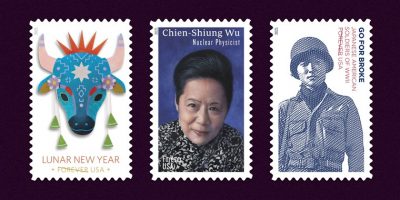 New stamps honor Japanese American vets, Chinese American physicist. By Saloni Gajjar / NBC News

Three of the stamps the U.S. Postal Service will release next year will celebrate Asian American history and culture. Of over a dozen new stamps that will be issued next year, one will celebrate the Chinese American nuclear physicist Chien-Shiung Wu, and another will honor Japanese Americans who fought in World War II. Wu, who was born in China in 1912, was one of the top physicists of the 20th century, at a time when the field was dominated by men. She immigrated to the U.S., received her doctorate from the University of California, Berkeley, and spent much of her career teaching at Columbia University. Read more 
---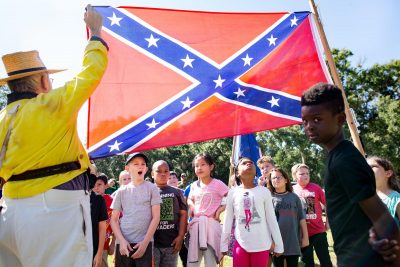 Southern history textbooks: A long history of deception. By Brian Lynn / Montgomery Advertiser 
For much of the 20th century, southern classrooms treated Black history — when they touched the subject at all — as a sideshow to a white-dominated narrative. Teachers taught students to sing Dixie and memorize long lists of forgettable governors. Civil War battles got described in detail. Textbooks celebrated the violent overthrow of democratically-elected, multiracial governments. Lynching went unmentioned. The evils of slavery got cursory acknowledgments — and quick dismissals. Read more
---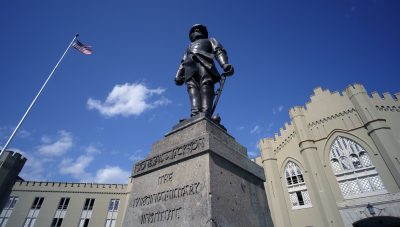 VMI removes statue of Confederate Gen. Stonewall Jackson after long resistance. By Ian Shapiro / Wash Post
Facing a torrent of allegations of racism on its campus, the Virginia Military Institute on Monday removed its century-old bronze statue of Confederate Gen. Stonewall Jackson. The school said the statue will be relocated to the Virginia Museum of the Civil War at New Market Battlefield State Historical Park — owned and operated by the college — about 80 miles north of VMI's campus in Lexington. Read more 
---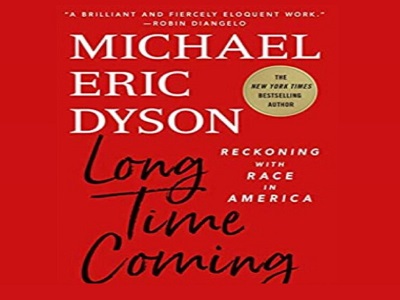 Review | Black America, White violence and generations of unhealed wounds. By Michael A. Fletcher / Wash Post
'Our bodies carry memory — not just our own, but the memory of the group as well," the cultural critic Michael Eric Dyson writes in his new book of essays about the arc of white supremacy and the parallel pain of Black America. "We feel the history in our bones as much as we witness it with our eyes. The convulsions of racial distress on-screen twist in the pits of our stomachs. The combustions in the street explode deep inside our psyches. The blood of our brothers and sisters clots in our arteries. Their death is our death. Their suffering is our own." The ostensible purpose of "Long Time Coming: Reckoning With Race in America," organized as a string of letters, is to explain what led to the unrest that swept the nation last summer after George Floyd's killing and what should be done to address it. But Dyson's grander purpose, perhaps, is to bare the deep wounds left by generations of White-authored violence. He wants readers to feel that pain. Read more 
---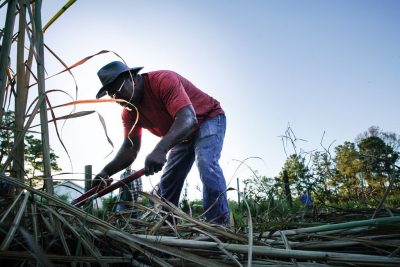 Reviving a Crop and an African-American Culture, Stalk by Stalk. By Kim Severson and Photographs by Rinne Allen / NYT

The 11-mile-long barrier island is home to the Salt Water Geechees, who can trace an unbroken line back to about 400 West Africans who were enslaved and put to work growing a type of sugar cane that their descendants are now trying to revive. Almost all of the island's 16,500 acres are in public hands, save the land in and around the community of Hog Hammock, where fewer than 50 people still live. Members of the Sapelo Island Cultural and Revitalization Society hope that selling cane syrup will preserve Salt Water Geechee culture and protect the precious remaining pieces of property that haven't been lost to developers or to pay tax bills. Read more 
---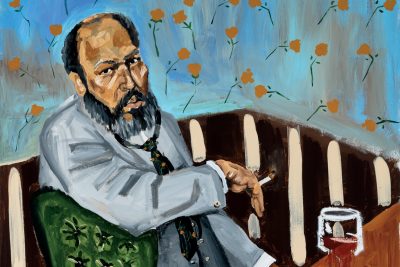 August Wilson, American Bard. By Maya Phillips / NYT

"Anytime you see two Black people running in the South, you think the Klan's somewhere, but, no, they're not running from something. They're running to something — to this woman whose voice is telling their story," says George C. Wolfe, the director of "Ma Rainey's Black Bottom," the Netflix film version of August Wilson's beloved play, which debuts this month. The scene feels appropriate for the opening of a Wilson adaptation: One of the most acclaimed Black playwrights in America, he spent more than three decades telling the story of Black America with pride and verve, with language that beckoned like Ma's voice in that tent. Read more 
---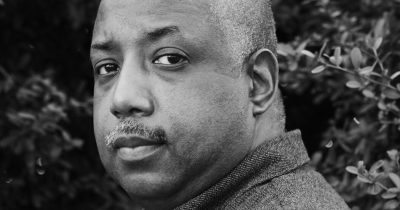 2 Major Movies and a Life Shadowed by Pain and Perfectionism. By Jenna Marotta / NYT
Three years into the making of "Soul," the movie's lead character, Joe Gardner, had evolved from a white actor to a Black jazz pianist who — with his life hanging in the balance — discovers his reason for living. Meanwhile, "One Night in Miami," using a script he wrote based on his own play, was charging into production, with Regina King making her feature directing debut. Now both films are opening on Dec. 25 — "Soul" on Disney+, "Miami" in theaters before streaming next month as an Amazon original — and both are awards contenders. But Powers's collaborators are still learning just how much of himself he put into the movies. Read more 
---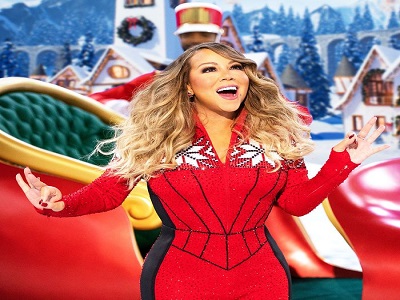 Mariah Carey Might Be As Close to Pop Perfection As We Get. By Craig Jenkins / New York Vulture
For 30 years now, the singer-songwriter, producer, director, actress, and author has held court as American pop music's preeminent diva, architect of timeless melodies sung in a comforting whisper that lilts in the space between our dreams and waking lives, and a mirthful public figure who wears shade like a shawl. Read more 
---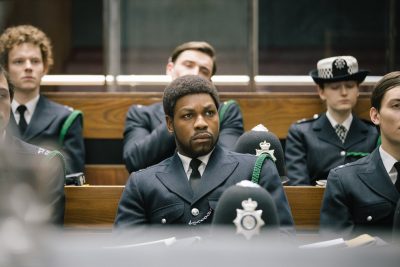 In 'Red White, and Blue,' Steve McQueen Exhibits One of His Most Exciting Modes as a Director: Cool Anger. By K. Austin Collins / Rolling Stone
Red, White, and Blue is based on an early chapter in the real life story Leroy Logan, a now-retired police veteran who served the force for 30 years, collecting accolades and notoriety along the way. Each film in McQueen's Small Axe depicts some new angle on black British resistance. Mangrove, the first film, tackled the 1970 trial that resulted in the British court system acknowledging, for the first time, that there was "evidence of racial hatred" in the nation's police practices. The latest film — conspicuously set a decade after that stunning admission — trains its eye on the effort of a black son of West Indian immigrants to change the police from the inside. Shown is John Boyega as Leroy Logan in Red, White and Blue.  Read more
---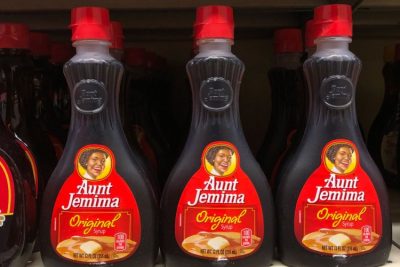 Inside the cottage industry trying to revive Aunt Jemima and other brands with racist roots. By Beth Kowitt / Fortune
Quaker Oats, a PepsiCo subsidiary, acknowledged that the origins of its Aunt Jemima brand, with overt ties to American slavery, "are based on racial stereotypes" and said it would change its name and logo. Mars echoed that promise with its Uncle Ben's rice line, declaring that the company stood "in solidarity with the Black community." Dreyer's, the parent company of Eskimo Pie ice cream bars, said it recognized that the term Eskimo was derogatory and would rebrand in its commitment to "being a part of the solution on racial equality." Activists who had pushed for the changes celebrated—but so did those operating within an obscure corner of the trademark world. The fact that the companies were dropping these iconic brand names meant that someone else could eventually obtain and use them instead.  Read more 
Sports

---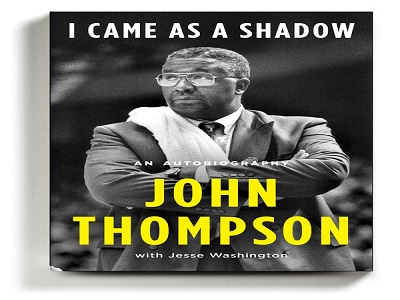 In His Autobiography, the College Basketball Giant John Thompson Is Plainspoken and Profound. By Dwight Garner / NYT

"I'm six feet 10 inches tall," the longtime Georgetown basketball coach John Thompson writes in his posthumously published autobiography. "I have a large mouth, a big head and a deep voice. I naturally make a big noise. Not only am I Black, but I have dark skin. My feet are big, my body is big. Sometimes I'm loud, but I'm loud because I'm composed of big things."Thompson, who died in August at 78, has left behind an unusually good sports memoir with an unusual title: "I Came as a Shadow." Read more
---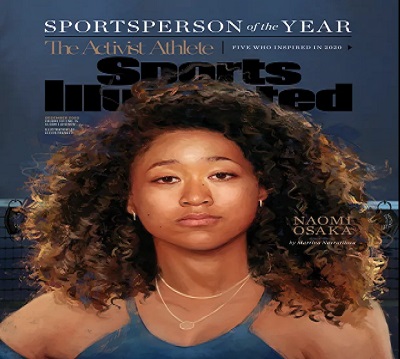 Naomi Osaka 2020 Sportsperson of the Year activist athlete – Sports Illustrated. By Martina Navratilova / SI
Not known for being comfortable as a public figure off the court, Osaka, the U.S. Open champion, came to understand the power of her fame, then wielded it in eye-catching ways to confront racial injustice and police violence. By wearing seven masks at the U.S. Open— with a new one for every round, each honor­ ing a different Black victim of police violence or a racist attack—Naomi made an extremely powerful statement. Every time she walked out to play people were talking about which name was going to be on the mask. Breonna Taylor. Elijah McClain. Ahmaud Arbery. Trayvon Martin. George Floyd. Philando Castile. Tamir Rice. Read more
Site Information
---
Visit our home page for more articles, book/podcast and video favorites. And at the top of this page register your email to receive notification of new editions of Race Inquiry Digest. Click here for earlier Digests.
About Race Inquiry and Race Inquiry Digest. The Digest is published on Mondays and Thursdays. 
Use the buttons below to share the Digest in an email, or post to your Facebook, Linkedin or Twitter accounts.