Featured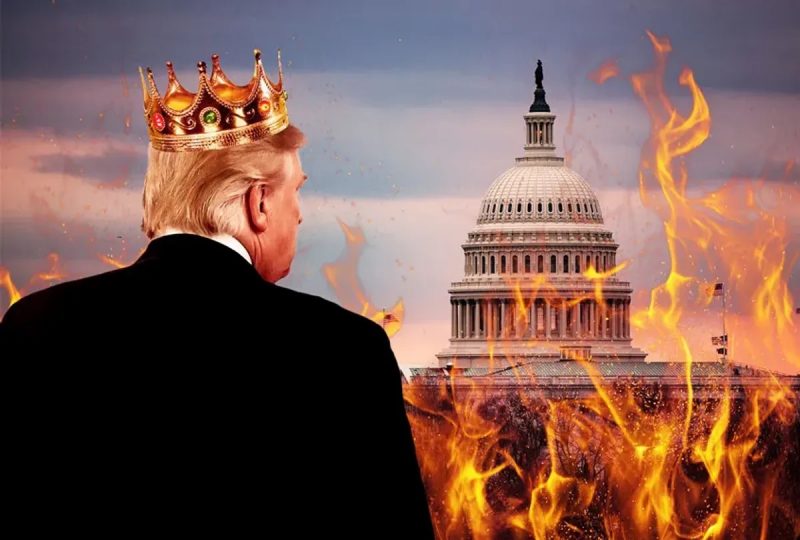 Can American democracy escape the doom loop? So far, the signs are not promising. By Chauncey Devega / Salon

America is trapped in a democracy doom loop. Neofascism is ascendant. A form of path dependency is setting in, whereby at almost every key decision point Democratic leadership, the country's elites as a group, the press and even the American people as a whole are making the wrong choices.
The Republican-fascist movement that is laying siege to American democracy and society is not composed of geniuses or uniquely gifted seers. But they have planned carefully, targeting key points of vulnerability and failure in America's democratic culture and institutions and exploiting them to their own advantage.
Moreover, the Republican fascists have convinced themselves that they are going to be victorious. To that end, they are acting with an esprit de corps and fanatical commitment to their cause to make such an outcome a reality. Read more 
Related: Yale Historian Spells Out Why 'The Worst' May Be Yet To Come For America. By Lee Moran / HuffPost
Related: Joe Biden's ironic "Summit for Democracy": Sounds good, but plagued by contradictions. By Medea Benjamin and Nicholas J.S. Davies / Salon
Related: How a 'mass movement' based on election lies is threatening American democracy. By Judy Woodruff / PBS
Political / Social
---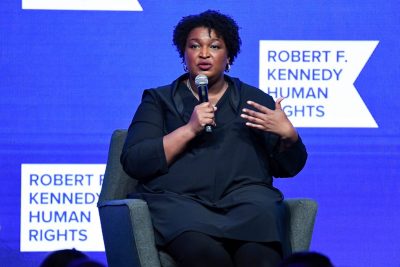 Stacey Abrams and Georgia have changed. Will that help her in 2022? By Phillip M. Bailey / USA Today
It's what happened after Abrams lost to Republican Gov. Brian Kemp that could shape whether her second run at the Georgia governor's seat is successful. This time around Abrams is running in a different Georgia and she is a different candidate. Georgia is growing more diverse and has undergone a massive voter registration effort. No longer a fresh-faced state lawmaker, Abrams is now a national name in the Democratic party and is drawing big donors. On the other side, Republicans are engaged in what is expected to be a divisive primary battle in 2022 at the behest of Donald Trump, who turned on Kemp after the former president's 2020 election loss and endorsed his GOP challenger, former Sen. David Perdue. Read more 
---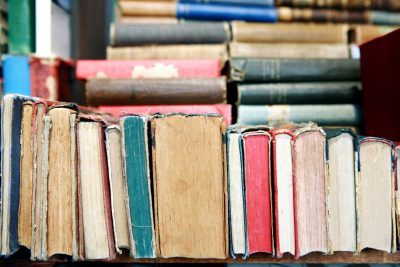 In Texas, a Battle Over What Can Be Taught, and What Books Can Be Read. By Michael Powell / NYT
In late September, Carrie Damon, a middle school librarian, celebrated "Banned Books Week," an annual free-speech event, with her working-class Latino students by talking of literature's beauty and subversive power. A few weeks later, State Representative Matt Krause, a Republican, emailed a list of 850 books to superintendents, a mix of half-century-old novels — "The Confessions of Nat Turner" by William Styron — and works by Ta-Nehisi Coates and Margaret Atwood, as well as edgy young adult books touching on sexual identity. Are these works, he asked, on your library shelves? Mr. Krause's motive was unclear, but the next night, at a school board meeting in San Antonio, parents accused a librarian of poisoning young minds. Read more 
---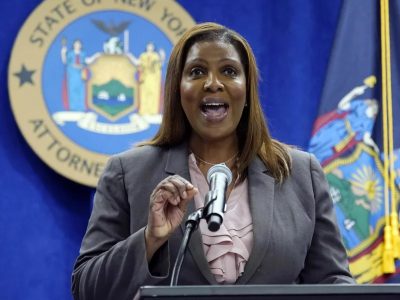 Letitia James says she is ending her run for New York governor. By AP and NPR
James, a Democrat, had announced in late October that she was running for governor, two months after a sexual harassment investigation she oversaw led former Gov. Andrew Cuomo to resign. She had been expected to be a strong challenger against Gov. Kathy Hochul for the Democratic gubernatorial nomination in an increasingly crowded field. "I have come to the conclusion that I must continue my work as attorney general," James, a Democrat, said in a statement. "There are a number of important investigations and cases that are underway, and I intend to finish the job. I am running for re-election to complete the work New Yorkers elected me to do." Read more 
---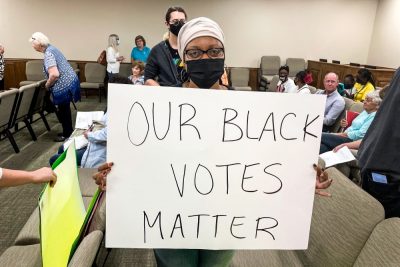 Georgia Republicans purge Black Democrats from county election boards. By Reuters and NBC News
Protesters filled the meeting room of the Spalding County Board of Elections in October, upset that the board had disallowed early voting on Sundays for the Nov. 2 municipal election. A year ago, Sunday voting had been instrumental in boosting turnout of Black voters. But this was an entirely different five-member board than had overseen the last election. The Democratic majority of three Black women was gone. So was the Black elections supervisor. Now a faction of three white Republicans controlled the board — thanks to a bill passed by the Republican-led Georgia legislature earlier this year. The Spalding board's new chairman has endorsed former president Donald Trump's false stolen-election claims on social media. Read more 
---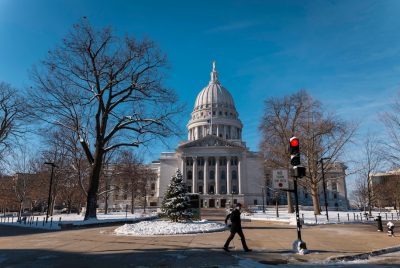 In 47 of 50 states, non-Whites are underrepresented in state legislatures. By Phillip Bump / Wash Post
The NCSL data break out the racial composition of each legislature for 2015 and 2020, allowing us to both understand how racial diversity in representation might have changed and also the extent to which legislators look like the states they serve. We know, for example, what percentage of each state is White. Now we can see how that compares with the state's leaders. Read more 
---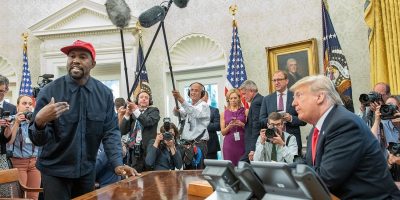 Kanye West Publicist Pressured Election Official To Make False Fraud Claims: Report. By Sebastian Murdock / HuffPost
---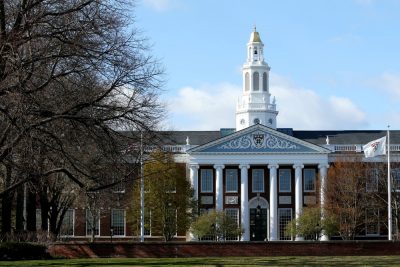 Biden administration asks Supreme Court to decline Harvard affirmative action case. By Reuters and NBC News
President Joe Biden's administration on Wednesday urged the Supreme Court to decline to hear a case against Harvard University challenging the ability of it and other schools to consider race as a factor in student admissions to boost diversity. The justices in June asked the administration for its views on the case, which could give the court's 6-3 conservative majority a chance to end affirmative action policies used to increase the number of Black and Hispanic students on American campuses. Students for Fair Admissions, a group founded by anti-affirmative action activist Edward Blum, is appealing a decision upholding Harvard's race-conscious admissions practices and hopes to overturn a 2003 Supreme Court ruling that preserved such polices. Read more 
---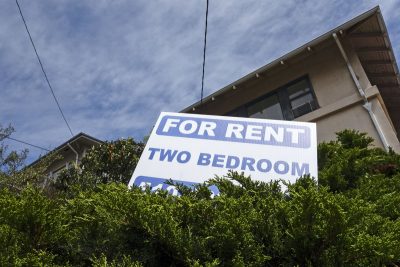 How Black and Hispanic renters experience housing discrimination in cities across the US. By Jerusalem Demsas / Vox
A new study finds that property managers in Chicago, Los Angeles, Louisville, Houston, and Providence are least likely to answer prospective Black and Hispanic tenants.
Racial discrimination in rental markets is alive and well. In a new working paper from the National Bureau of Economic Research, researchers found rampant racial discrimination in American rental markets — specifically, that property managers are less likely to respond to prospective Black and Hispanic tenants when they inquire about open listings. Read more
---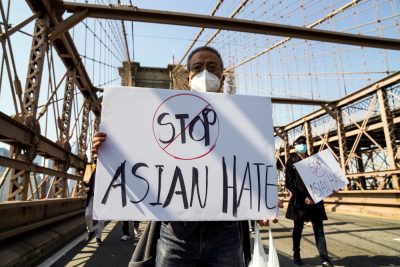 NYPD reports 361 percent increase in anti-Asian hate crimes since last year. By Kimmy Yam / NBC News
New crime statistics in New York City show a significant increase in anti-Asian hate crimes this past year. Incidents targeting Asians rose by 361 percent, from 28 last year to 129 as of Sunday, the New York Police Department said at a news conference this week.  With several potential factors behind the surge, like increased awareness around reporting these crimes, Russell Jeung, co-founder of the hate incident reporting forum Stop AAPI Hate, cautioned against interpreting the data as an exact reflection of the extent to which Asian Americans experienced racism. "It is consistent with a general surge in racism against Asian Americans, first of all," Jeung said. "It's consistent with the increase in crimes during the epidemic. And then thirdly, reflective of the Asian American community more likely to report."  Read more 
Related: Southeast Asians are underrepresented in STEM, but still boxed out. By Deepa Shivaram / NPR
---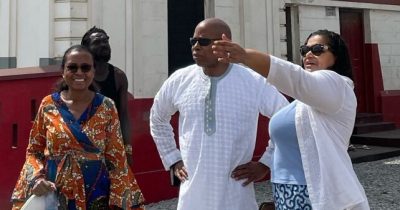 Eric Adams Returns From Ghana, His Spirit Cleansed and To-Do List Full. By Katie Gluek / NYT
He met with foreign dignitaries and participated in a spiritual cleansing ceremony. He visited infamous sites of the slave trade and toured thriving local businesses. And he celebrated Hanukkah with a fellow Brooklynite, about 5,000 miles from home. As New York City grappled with a spate of urgent challenges over the past week that will have lasting implications for the incoming mayoral administration, the mayor-elect, Eric Adams, was in Ghana, searching, he has said, for his roots on a "spiritual journey." Read more 
---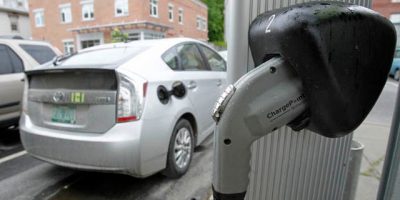 Without access to charging stations, Black and Hispanic communities may be left behind in the era of electric vehicles. By will Englund / Wash Post
---
Two-Spirit: Everything to know about indigenous LGBTQ identities. By David Oliver / USA Today
Two-Spirit. The term typically refers to a traditional role in Native American society: someone who was deemed to have a masculine and feminine spirit. The definition can differ by tribe, and while some think of it as a synonym for an LGBTQ indigenous person, that is not necessarily the case. "Two-Spirit" grew into "an umbrella term" to reference words used before colonization says McLeod, a descendant of the Nisichawayasihk Cree Nation and the Metis community of Norway House in northern Manitoba in Canada. "And because it was even taboo after contact to say those terms or to describe indigenous LGBTQ people, it was slowly an erasure of that identity." Read more 
---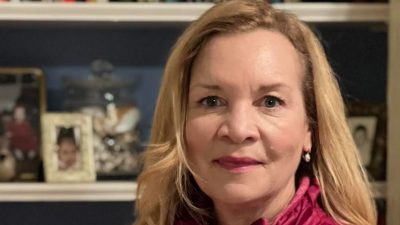 I'm Black But Look White. Here Are The Horrible Things White People Feel Safe Telling Me. By Miriam Zinter / HuffPost
---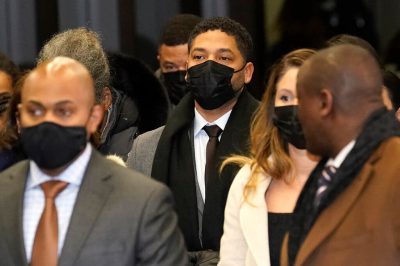 Jussie Smollett Found Guilty of Reporting a Fake Hate Crime. By Julia Jacobs and Mark Guarino / NYT
A jury in Chicago found the actor Jussie Smollett guilty on Thursday of falsely reporting to the police that he had been the victim of a racist and homophobic assault in 2019, an attack that investigators concluded was a hoax directed by the actor himself. With its finding, after more than nine hours of deliberation, the 12-person jury indicated it had chosen to believe the accounts of two brothers who testified that Mr. Smollett had asked them to mildly injure him as part of a publicity stunt. Read more 
---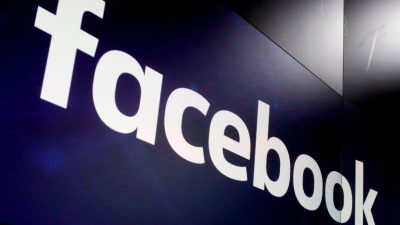 Facebook has a new problem: Black people are deleting it. By Jessica Guynn and Katie Wedell / USA Today 
Brandon Keyes, a 37-year-old Army combat veteran from Detroit, has an on-again, off-again relationship with Facebook. These days, it's mostly off. Keyes says he got tired of Facebook censoring Black users when they call out racism while permitting hateful speech and memes to spread unchecked. Once his account was suspended for quoting a white Michigan county executive who said he'd rather "join the Klan" than a group of CEOs trying to rebuild Detroit. Keyes tried to explain he was a Black man fighting, not promoting, white supremacy, but his appeal was denied. Read more 
---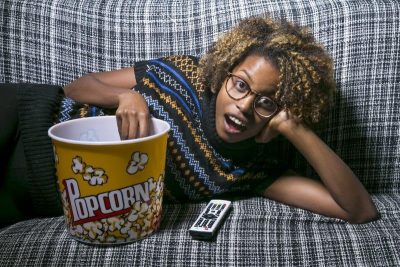 Best Black Female Performances of 2021. By Stephanie Holland / The Root
As usual, Black women delivered some of the most complex, emotional, transcendent performances of the year. Whether they were bringing legends to life, taking down bad guys or hilariously stealing scenes, the variety was astounding. From well-known favorites to legends in the making, 2021 was a murderer's row of amazing performances. We could lie and say we didn't have fun narrowing this list down, but honestly it was a treat to relive all this beautiful work. Prepare yourself for a masterclass, because these are the best Black female performances of 2021. Read more 
---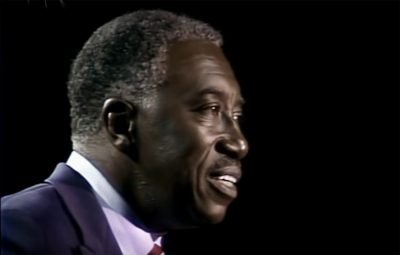 Happy birthday to Joe Williams, 'The Emperor of the Blues.' By Denise Oliver Velez / Daily Kos 
The month of December is chock-full of Black musicians' birthdays and Dec. 12 is no exception, bringing birthday wishes to vocalist Dionne Warwick, drummers Tony Williams, Sheila E. and Michael Carvin, and saxophonist Grover Washington, Jr. But for this week's edition of Black Music Sunday, I'd like to celebrate "The Emperor of the Blues," whose mellow jazz and blues tones I was raised listening to. You may know him as Joe Williams. Read more
---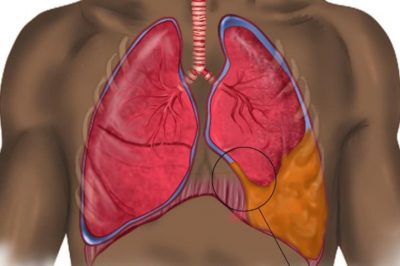 Meet the student bringing Black illustrations to the medical field. By Char Adams / NBC News 
Have you ever seen a medical illustration featuring a Black body? Social media users admitted they hadn't when an image of a Black fetus in a Black woman's womb went viral this month. Chidiebere Ibe, 25, is behind the image. The Nigerian medical student, who will enter Kyiv Medical University in Ukraine next month, describes himself as a self-taught medical illustrator. He said he's spent at least a year learning to draw anatomy, focusing on Black skin every step of the way. Read more 
Sports
---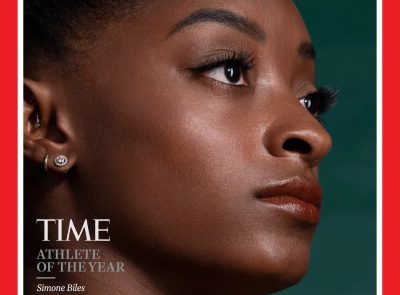 Simone Biles Is Time Magazine's 2021 Athlete Of The Year. By Kimberly Richards / HuffPost
---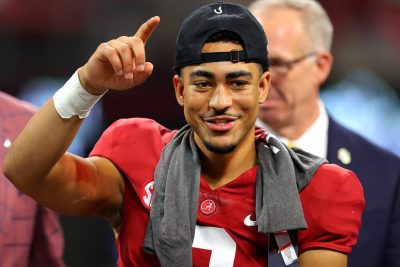 Bryce Young, Alabama's Sophomore Star, Wins the Heisman Trophy. By Billy Witz / NYT
On Saturday night quarterback Bryce Young became the second consecutive Alabama player — and the fourth in the last 13 seasons — to win the Heisman Trophy, finishing comfortably ahead of the other finalists who had been invited to New York: Michigan defensive end Aidan Hutchinson, Pittsburgh quarterback Kenny Pickett and Ohio State quarterback C.J. Stroud. Consider that Young, a precocious sophomore who played behind an often leaky offensive line and delivered a sterling performance in Alabama's upset of Georgia last Saturday in the Southeastern Conference title game, may not even be the best player on his team. That honor has been bestowed by many upon Will Anderson, a menacing pass rusher who leads the nation with 32½ tackles behind the line of scrimmage. (Anderson finished fifth in the voting.) Read more 
---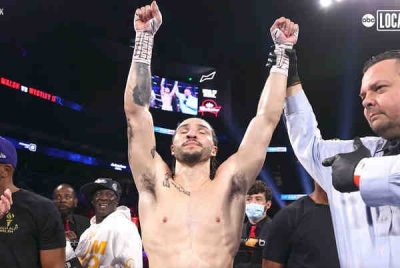 For Muhammad Ali's grandson, family legacy extends beyond the ring. By Glynn A. Hill / Wash Post