Featured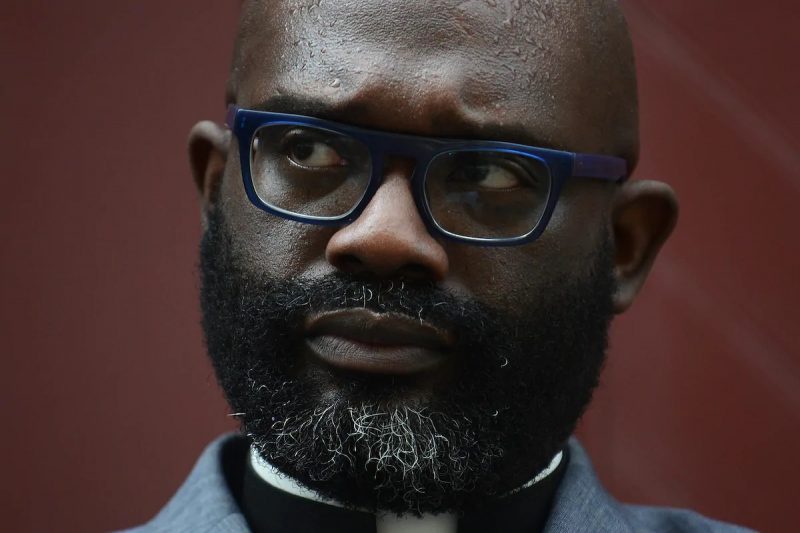 My church will replace our Black Lives Matter sign. Will America replace its racist myth? By William H. Lamar IV / Wash Post

The Rev. William H. Lamar IV is the pastor of the Metropolitan African Methodist Episcopal Church in Washington.
Myths, stories, give our lives meaning. They tell us who we were, who we are and who we will be. The myth of the American imperium is deeply rooted in falsehoods and forgetfulness, in intentional historical amnesia and obfuscation. Liberty was not the founding American impulse; genocide was. The blessing of God did not secure this nation's prosperity. The forced labor of my ancestors did. The founders were not committed to a republic or a democracy. They were committed to a racialized plutocracy led by propertied White males. Read more 
Related: The Proud Boys really thought they could terrorize our city. As if. By Colbert I. King / Wash Post
Related: Proud Boys' party is over: Trump fans throw tantrums because they've lost more than an election. By Amanda Marcotte / Salon
Political / Social
---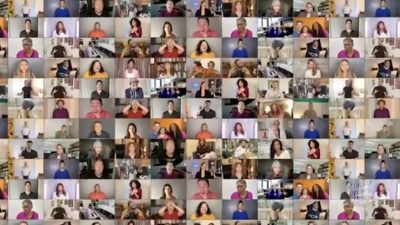 Watch "Rock the Runoff: Broadway for Georgia performs "Georgia On My Mind"" on YouTube
"Georgia On My Mind" is the charity single sung by Broadway for Georgia, an all-star group of artists who started their careers in the theater. The single was created to bring awareness to the Senate run- off happening January 5th, 2021. Watch here 
Related: Loeffler's Attacks on Warnock in Georgia Runoff Are Racist Dog Whistles. By George Chidi / The Intercept
Related: The Way to Keep Georgia Blue. By Cliff Albright and Tory Gavito / Politico
Related: Kelly Loeffler's campaign condemns photo with longtime KKK member convicted of beating a Black man. By Roger Sollenberger / Salon
---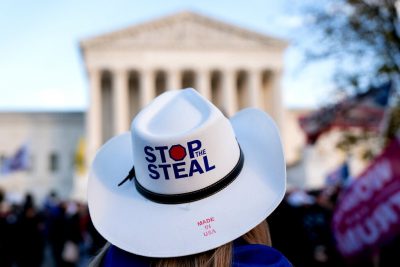 Trump Has Never Believed in Democracy. By Charles M. Blow / NYT

Donald Trump's continued effort to overturn the result of the election — an effort buttressed by the support of many Republicans in Congress, it should be noted — is nothing short of an attempt at a bloodless coup. The only way Trump could achieve his aim of denying Joe Biden his rightfully earned victory would be if some people or entities — state legislatures, judges or the Supreme Court — were to agree to throw out millions of legally cast and appropriate votes. (It is also worth noting that many of the jurisdictions being disputed are heavily Black.) Read more 
Related: Yes, Trump will leave office — but his seditious secession movement isn't going away. By Chauncey Devega / Salon
Related: The GOP's Minority Rule Caucus reveals its contempt for democracy. By E. J. Dionne Jr. / Wash Post
Related: Trumpism is Republicanism in a MAGA Hat. By Michael Harriot / The Root
---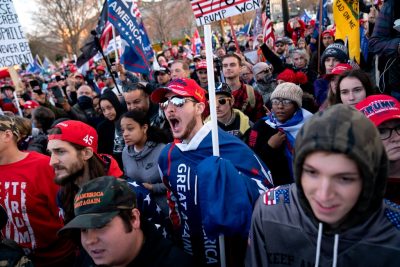 America, We Have a Problem. The rise of "political sectarianism" is putting us all in danger. By Thomas B. Edsall / NYT
On Oct. 30, a group of 15 eminent scholars (several of whom I also got a chance to talk to) published an essay — "Political Sectarianism in America" — arguing that the antagonism between left and right has become so intense that words and phrases like "affective polarization" and "tribalism" were no longer sufficient to capture the level of partisan hostility. Read more
---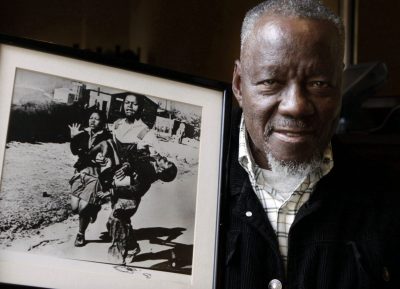 What Can America Learn From South Africa About National Healing? By David Marchese / NYT
Twenty-five years ago, after the end of apartheid, South Africa established its Truth and Reconciliation Commission. The commission's subsequent public hearings were an attempt to provide victims of the country's brutal white-nationalist regime a healing forum in which to tell their stories and also be told the truth — by perpetrators, often speaking in exchange for amnesty — about what happened to loved ones who were killed or disappeared. Read more 
---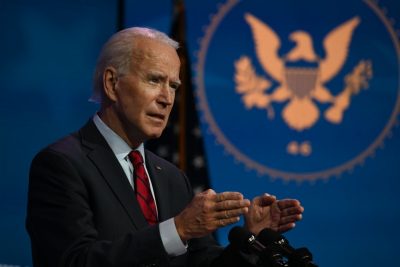 How Biden Distributes the Vaccine Will Define His Presidency. By Walter Shapiro / The New Republic
As the president who will be in charge of the rollout of the Covid-19 vaccine for almost all Americans, Joe Biden could preside over the greatest public health victory in our nation's history. Or the new president could become a victim of what might be called the Gavin Newsom Syndrome. Read more 
Related: More African Americans say they'll take the coronavirus vaccine, new survey finds. By Lonnae O'Neal / The Undefeated
Related: The African roots of inoculation in America: Saving lives for three centuries. By Gillian Brockell / Wash Post
---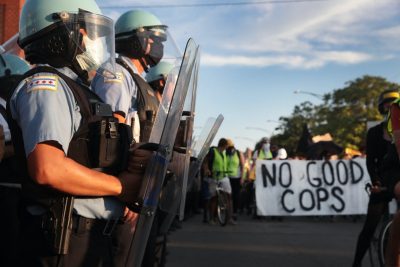 What Black People Really Think About the Police. By Shom Mazumder / The New Republic
Overall data from Nationscape, which has over 19,000 Black respondents, shows that about 44 percent of Black respondents have a favorable opinion of the police, in contrast to the 71 percent of white respondents with similar inclinations. But underneath this nearly thirty percentage point gap in attitudes between Black and white respondents, this masks considerable variation even among Black respondents. Read more  
Related: What Obama gets wrong on 'defund the police.' By Austin McCoy / CNN
Related: North Carolina Criminal Justice Reform Task Force Presents 125 Recommendations to Eliminate Racial Disparities. Matt Bruce / Atlanta Black Star
---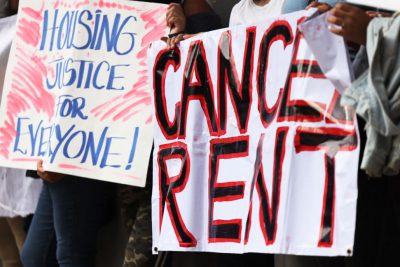 'The most lopsided economic event imaginable': Wave of evictions threatens Black, Latino tenants. By Katy O'Donnell and Janaki Chadha / Politico

As Covid-19 continues to wreak havoc on the nation, it is exacerbating long-existing racial disparities in housing — and those disparities mean that ultimately, even more people could get sick. The expiration of the federal eviction ban at the end of the month will disproportionately hurt Black and Latino tenants, financially hobbling them for years and ensuring that the United States' staggering racial wealth gap won't narrow anytime soon. Read more 
---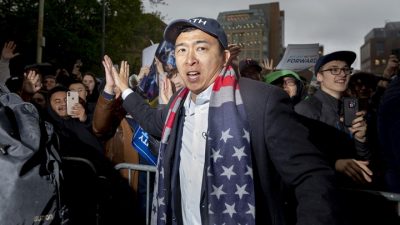 What the Asian-American Coalition Can Teach the Democrats. By 
Viet Thanh Nguyen / NYT

In coalition politics, every part of the coalition matters, especially when elections are close. For Democrats, Asian-Americans are suddenly crucial: They are the fastest-growing racial or ethnic group in the U.S. electorate, constituting 4.7 percent of the voting population — enough to make a difference in the presidential contest in Georgia, where Joe Biden won by some 12,000 votes. Nationally, Asian-Americans voted for Mr. Biden over Donald Trump by a ratio of about 2 to 1, according to exit polls, marking a decades-long shift toward the Democratic Party. Read more 
Related: A year of loss, heartache, looming eviction — and rescuing itself — for Chinatown. By Claire Wang / NBC News
---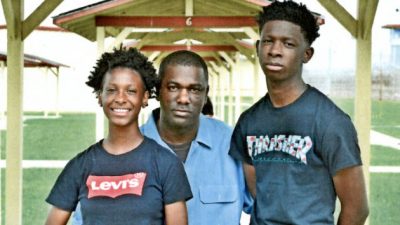 Hundreds of Black People Are in Prison for Life Even Though Some Jurors Thought They Were Innocent. By Samantha Michaels / Mother Jones
White supremacists devised Louisiana's split-jury rule during an 1898 constitutional convention, hoping to make it easier to convict Black people. One newspaper endorsing the change reportedly wrote that the rule would remove the need for "popular justice," a euphemism for lynchings. And the measure was effective: In Louisiana, about 80 percent of people serving time today because of split-jury convictions are Black. Nearly two-thirds of them were sent to prison for life without the possibility of parole. And at least dozens of them were originally sentenced as children. Read more 
---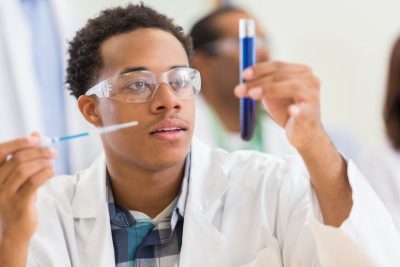 Racial stereotypes drive students of color away from STEM, but many still persist. By Ebony O. McGee / The Conversation
Through my research, I've come to see that – for Black and Hispanic STEM students – these instances of being stereotyped are quite common. Consequently, these students experience a sort of racial fatigue. No matter what they do, they cannot shake the perception among certain white colleagues and collaborators that they don't belong. As a result, many talented Black and Hispanic students leave STEM. Research shows that Black and Hispanic students leave the discipline at nearly twice the rate of white students. Read more 
---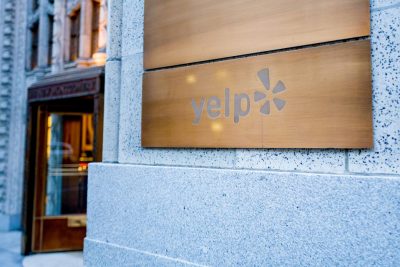 Yelp To Deposit $10 Million Cash Into Black-Serving Banks. By Ruth Umoh / Forbes
Yelp announced on Tuesday that it will deposit just under 2% of its cash reserves, or $10 million, into financial institutions that support Black and underserved communities in the U.S. The $10 million will be divvied up among three banks. About $2.5 million will go to the New York-based Carver Federal Savings Bank, which provides nearly 75% of its loan capital to minority- and women-owned business enterprises in low- to moderate-income communities. Read more
---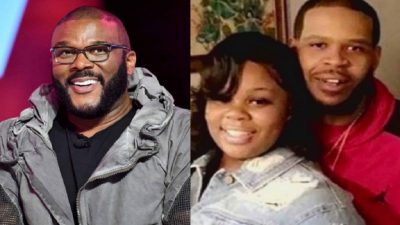 Tyler Perry donates $100,000 to defense fund of Breonna Taylor's boyfriend. By Christopher Brito / CBS News
Tyler Perry has donated $100,000 to the legal defense fund of Breonna Taylor's boyfriend, Kenneth Walker, after police fatally shot Taylor inside her apartment earlier this year. One of the Louisville Police Department officers who was wounded during the shooting of the 26-year-old Black emergency medical technician is suing Walker. Read more 
Historical / Cultural
---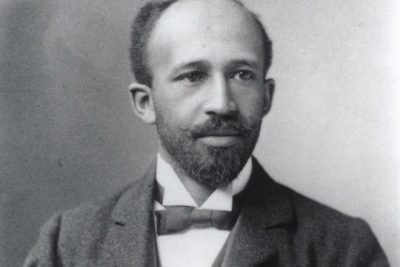 W.E.B. Du Bois Is as Relevant as Ever. By Norman Stockwell / The Progressive
Elvira Basevich's new book takes a look at the scholar's work through the lens of the Black Lives Matter movement. In  W.E.B. Du Bois: The Lost and the Found, a new monograph for the Polity Press series "Black Lives," poet and assistant professor of philosophy at the University of Massachusetts Lowell Elvira Basevich offers insights and context that clearly show how relevant and important Du Bois's work is in the context of twenty-first century anti-racism work. Read more 
Related: W.E.B. Du Bois embraced science to fight racism as editor of NAACP's magazine The Crisis. By Jordan Besek / The Conversation
---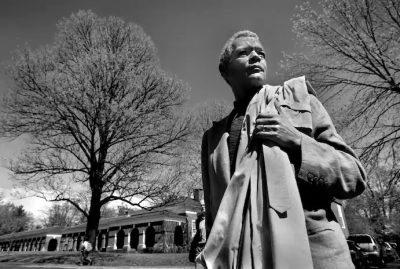 Julian Bond should be considered for Woodrow Wilson High School's new name. By Wade Henderson / Wash Post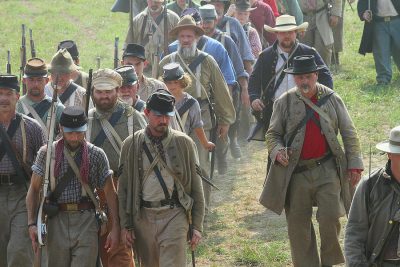 Cowboy Confederates. The ideals of the Confederate South found new force in the bloody plains of the American West. By Jefferson Cowie / Dissent
The historian Heather Cox Richardson also finds the connection between South and West troubling—but accurate. In How the South Won the Civil War, Richardson shows how once-defeated ideas and politics stayed alive and then flourished by moving west. "In the West," she writes, "Confederate ideology took on a new life, and from there, over the course of the next 150 years, it came to dominate America." White Southerners continued their resistance to federal incursions on white supremacy through a geographic shift to what they saw as "the only free place left in America." Read more 
---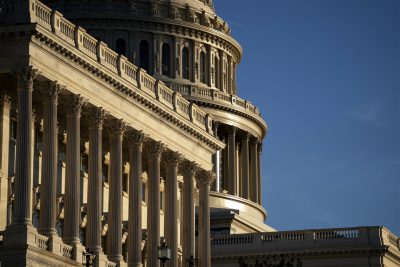 Congressional Hispanic Caucus urges Congress to vote on national Latino museum in spending bill. By Suzanne Gamboa / NBC News
Supporters of the National Museum of the American Latino are making another attempt to get Congress to pass a bill to establish its creation. Republican Sen. Mike Lee of Utah blocked voice votes to create a Latino museum and a women's history museum last week, spoiling years of effort. The Congressional Hispanic Caucus sent a letter Monday to House and Senate leaders urging them to include the National Museum of the American Latino Act, HR 2420, in the $1.4 trillion spending bill that Congress is trying to agree on to prevent a government shutdown. The act only starts the process for the museum, which must include a feasibility study, private fundraising and site location studies. Read more 
---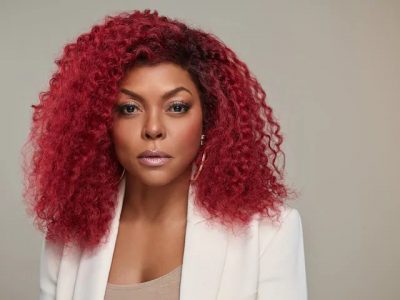 Taraji P. Henson wants Black people to talk more openly about mental health. Her new show does just that. By Bethonie Butler / Wash Post
Taraji P. Henson is here to deliver something that can seem in short supply these days: Peace of mind. That's the name of a new Facebook Watch show the Golden Globe-winning actress and Oscar nominee will debut Monday. A longtime mental health advocate, Henson wants to normalize the conversation around mental health issues, particularly among African Americans who are less likely to seek treatment, and more likely to encounter racial disparities when they do. Read more 
Sports
---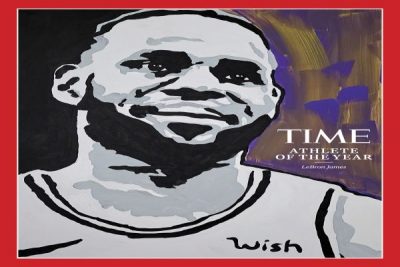 LeBron James: TIME's Athlete of the Year 2020. By Sean Gregory / Time

At 11:58 a.m. on June 8, LeBron James logged on to a video call from the living room of his Los Angeles–area home. As the clock hit noon, James, who abhors tardiness, took command of a virtual meeting that included more than 20 top athletes, entertainers and political pros. He set a serious tone: across the country, people were filling the streets to march against racial injustice and demand systemic change. What could this group do about it? On June 23, James launched the nonprofit More Than a Vote, with a single-minded focus on getting more people to the polls. Read more 
---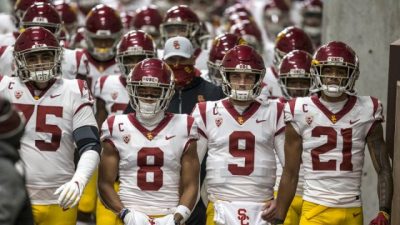 Supreme Court says it will hear case challenging NCAA's athlete-compensation rules. By Steve Berkowitz / USA Today

The Supreme Court announced Wednesday it will hear an appeal from the NCAA and 11 of its top-level conferences in a case that challenges the association's restrictions on the compensation athletes can receive for playing college sports. The justices' decision to take the case adds a momentous element of uncertainty to an enterprise that has been shaken by state and Congressional legislative efforts concerning not only athletes' ability to make money from their name, image and likeness, but also the fairness of their overall treatment by the schools for which they help generate billions of dollars annually. Read more 
---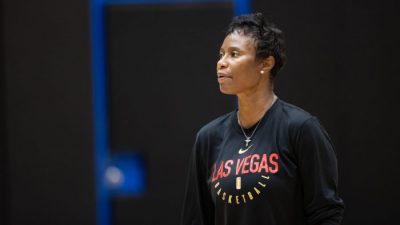 Vickie Johnson and the hope of second chances for Black coaches.
In 2017, Johnson was named the head coach of the San Antonio Stars. In her first season, the team finished 8-26. The losing record wasn't surprising given San Antonio's struggles prior to Johnson taking over, but that offseason the franchise was bought by MGM Resorts and moved to Las Vegas. Johnson's time as a head coach would be halted after a single season. She always knew she was head-coaching material. After spending the past three seasons as an assistant coach with the Las Vegas Aces, Johnson was named the new head coach of the Dallas Wings on Dec. 9. She is one of three Black head coaches in the 12-team WNBA, and the only Black woman head coach. Read more 
---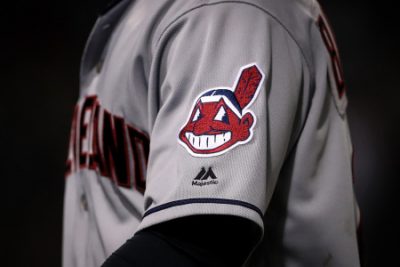 Cleveland's Baseball Team Will Drop Its Indians Team Name. By David Waldstein and Michael S. Schmidt / NYT

After years of protests from fans and Native American groups, the Cleveland Indians have decided to change their team name, moving away from a moniker that has long been criticized as racist, three people familiar with the decision said Sunday. The move follows a decision by the Washington Football Team of the N.F.L. in July to stop using a name long considered a racial slur, and is part of a larger national conversation about race that magnified this year amid protests of systemic racism and police violence. Read more 
Related: Some Native Americans applaud the Cleveland Indians' name change but say it's not enough. By Erik Ortiz / NBC News 
Site Information
---
Visit our home page for more articles, book/podcast and video favorites. And at the top of this page register your email to receive notification of new editions of Race Inquiry Digest. Click here for earlier Digests.
About Race Inquiry and Race Inquiry Digest. The Digest is published on Mondays and Thursdays. 
Use the buttons below to share the Digest in an email, or post to your Facebook, Linkedin or Twitter accounts.