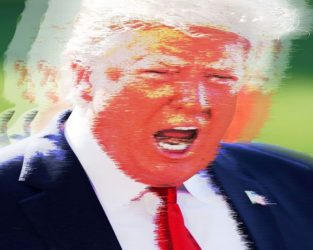 Featured – It's a very bad week for Donald Trump — but he remains a dangerous foe. By Chauncey DeVega / Salon
Trump's dangerous behavior is not some type of outlier or a  special and unique case. In many ways, he is the distillation of today's Republican Party and conservative movement, which is dedicated to using both quasi-legal and illegal means to keep nonwhites and other likely Democratic voters coalition from voting at all. Social science research shows that many white Americans embrace authoritarianism as a way of maintaining absolute power as a group instead of sharing power with nonwhite Americans in a multiracial democracy. This echoes repeated findings that racism and racial animus overdetermined Trump support, rather than "economic anxiety" among the white working class. Other research shows that white Republicans, and especially Trump supporters, are much more likely to be racist than are white Democrats. From the end of the civil rights movement forward, American conservatism has become increasingly allied with white supremacy. As such, today's conservatives view America's multiracial democracy as an existential threat. Read more

Trump's Lasting Legacy. America has changed under this president. By Charles M. Blow / NYT
When the truth itself is under attack and millions of Americans blithely accept anti-truth propaganda, those of disrepute and those of foul motive learn that dishonesty is a viable position — and possibly a winning strategy. That is terrifying, but that is where we are. Read more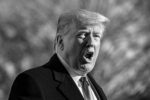 We Are Republicans, and We Want Trump Defeated. By George T. Conway III, Steve Schmidt, John Weaver and Rick Wilson / NYT
Patriotism and the survival of our nation in the face of the crimes, corruption and corrosive nature of Donald Trump are a higher calling than mere politics. As Americans, we must stem the damage he and his followers are doing to the rule of law, the Constitution and the American character. That's why we are announcing the Lincoln Project, an effort to highlight our country's story and values, and its people's sacrifices and obligations. This effort transcends partisanship and is dedicated to nothing less than preservation of the principles that so many have fought for, on battlefields far from home and within their own communities. Read more

After Being Impeached Himself, Congressman Looks To Impeach Trump. By Bobby Allyn / NPR
Rep. Alcee Hastings, D-Fla., is among the 19 federal officials in American history who have been impeached by the House of Representatives. Now, he wants to cast a vote to impeach No. 20: President Trump. Read more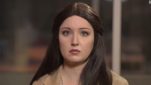 Former Breitbart Editor: Stephen Miller is a white supremacist. I know, I was one too. By Sara Sidner / CNN

"I was a white nationalist," she says. "Whatever you want to call it — white nationalist, white supremacist. But that part [of me] is dead." She says Miller privately showed his true colors and pushed white supremacist ideals echoing his hardline views on restricting immigration to her in order to get them on Breitbart's website.
Read more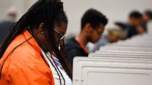 Black Voters Fight to Count in Georgia. Podcast production by Mary Wilson, Jayson De Leon, Danielle Hewitt and Mara Silvers / Slate
Local election officials closed polling places. Tens of thousands of voters missed the next election. Listen here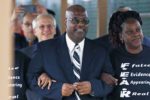 Curtis Flowers, tried six times for the same murders, released on bail. By Tim Stelloh / NBC News
Curtis Flowers, a Mississippi man who's been tried six times for a 1996 quadruple murder, was released on bail Monday, court documents show. The decision in Montgomery County Circuit Court comes six months after the U.S. Supreme Court reversed Flowers' latest conviction, in 2010, in a ruling that found that the prosecutor had discriminated against him by excluding black jurors. Read more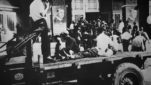 An investigation has revealed what may be 2 mass grave sites from the 1921 Tulsa race riots. By Elizabeth Wolfe and Saeed Ahmed / CNN
A decades-long effort to recover mass burial plots from the 1921 Tulsa race riot has been spurred forward after an investigation found that two sites in the Oklahoma city may contain unmarked mass graves. Scientists and forensic anthropologists have been examining three locations in Tulsa since October. On Monday, the city's 1921 Mass Graves Investigation Public Oversight Committee presented the results publicly and discussed how the city should proceed. Read more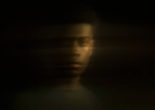 Young Black People Are Killing Themselves. By Inger E. Burnnett-Zeigler / NYT
A November 2019 Pediatrics study found the rate of suicide attempts for black youths shot up an alarming 73 percent from 1991 to 2017, while suicide attempts decreased 7.5 percent for white adolescents. Black boys also had a significant increase in the injuries they received from the attempts, which suggests that they are engaging in more lethal methods. Read more

The lines that divide: School district boundaries often stymie integration. By Laura Meckler and Kate Rabinowitz / Wash Post

For decades, debate over school segregation in the United States has focused on how school districts assign their students to individual schools. But it's the lines that divide school districts from each other that have a much more profound effect in separating students by race, ethnicity and class. Boundaries between districts enabled white flight from the cities to the suburbs after courts began enforcing desegregation orders. Those district lines also provided an escape route for middle-class black families, leaving city centers with concentrated poverty. Read more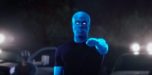 HBO's 'Watchmen' finale puts an exclamation point on the superhero decade. By Ani Bundel / NBC News
For the first five or so episodes of "Watchmen," it seemed like Lindelof was similarly uninterested in the familiar tropes of the superhero genre. This was a show about America grappling with its own racist, ugly history. Caped and masked vigilantes like Regina King's Angela Abar tried to keep law and order as larger-than-life figures like "Sister Night," but that often took the form of violence and abuse. And then the show reached episode six. Read more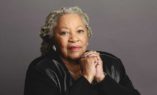 Finding the Other. The radical vision of Toni Morrison. By Jesse McCarthy / The Nation
Toni Morrison made her powerful argument in Playing in the Dark: Whiteness and the Literary Imagination for us to pause and consider precisely how racial eruptions occur throughout modern literature. Since its publication in 1992, Playing in the Dark has become a seminal reference work for literary studies in the academy and a regular presence on syllabi. The book has helped transform the way many general readers consume the West's so-called canon, offering searing dissections of Ernest Hemingway and William Faulkner and teaching a generation of literary scholars how to read for the "Africanist presence" in texts that otherwise pretend not to be concerned with race. Read more
11-year-old black ballerina makes history in 'The Nutcracker.' By Rehema Ellis / NBC News Video
In the 65 years the new York city Ballet has been producing "The Nutcracker," Charlotte Nebres is the first black ballerina to play the role of Marie. Watch here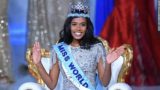 Miss Jamaica crowned 2019 Miss World. By Nicole Chavez / CNN
Jamaica's Toni-Ann Singh was crowned Miss World on Saturday. "To that little girl in St. Thomas, Jamaica and all the girls around the world – please believe in yourself. Please know that you are worthy and capable of achieving your dreams. This crown is not mine but yours. You have a PURPOSE," Singh tweeted on Saturday. Read more Also see, 5 titleholders of major pageants are all women of color. And that's a bigger deal than you might think
Visit our home page for more articles. And at the top of this page register your email to receive notification of new editions of Race Inquiry Digest.   Click here for earlier Digests. 
Use the buttons below to share the Digest in an email, or you can post to your Facebook, Linkedin or Twitter accounts.