Featured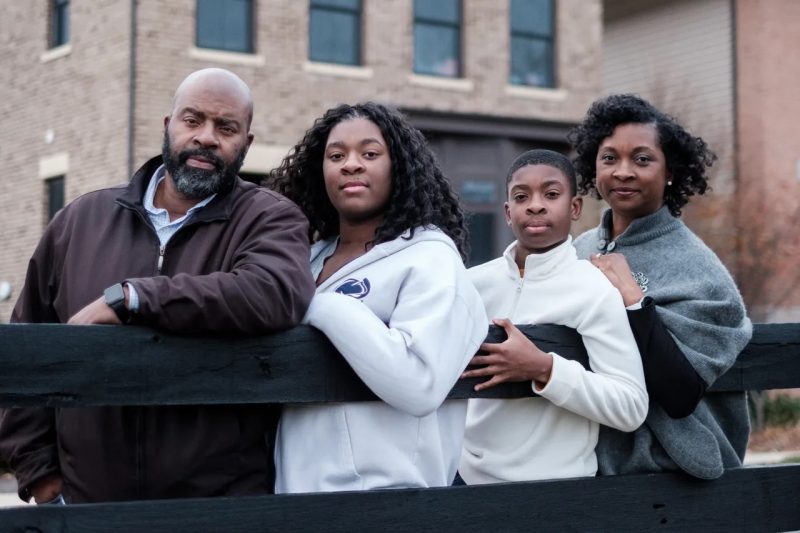 The Missing Voices In The Panic Over Critical Race Theory. By Melinda D. Anderson / HuffPost

With the attention on "parents' rights" in the widely covered Virginia election, one group was conspicuously absent: Black families who support teaching about race and racism. Some Black parents say their voices and viewpoints were sidelined. And amid all the uproar and outcry, the effect on Virginia's Black children was largely overlooked.
"The parents who are outraged right now and spreading this misinformation about teaching critical race theory … why were they not concerned about [slavery] being taught as if it was a game?" Nolen asked. "It wasn't an issue for those parents when kids were going to tours of local plantations, hearing the enslaved referred to as 'helpers' … If they don't like equity and what's discussed and taught now, what's their answer to what was being taught to our kids?" Shown is Katrece Nolen, at right, who stands for a portrait with family on Nov. 20 in Chantilly, Virginia. Nolen is a mother of two children currently attending Loudoun County Public Schools. Read more
Related: Teaching 'The 1619 Project': A Virtual Event for Educators and Librarians. By Nicole Hannah-Jones / NYT
Related: Tennessee moms' group tears the veil off the whole 'critical race theory' panic. By Laura Clawson / Daily Kos
Political / Social
---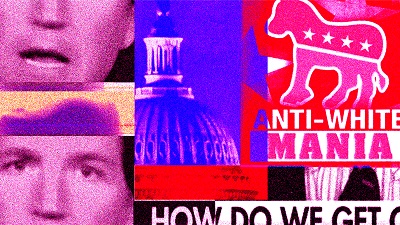 The Mantra of White Supremacy. By Ibram X. Kendi / The Atlantic

The idea that anti-racist is a code word for "anti-white" is the claim of avowed extremists.
Below a democratic donkey, the Fox News graphic read anti-white mania. It flanked Tucker Carlson's face and overtook it in size. It was unmistakable. Which was the point. The segment aired on June 25—the height of the manic attack on, and redefinition of, critical race theory, which Carlson has repeatedly cast as "anti-white." It was one of his most incendiary segments of the year. "The question is, and this is the question we should be meditating on, day in and day out, is how do we get out of this vortex, the cycle, before it's too late?" Carlson asked. "How do we save this country before we become Rwanda?" Read more 
---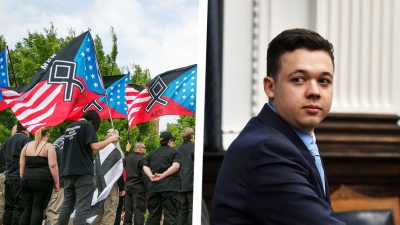 Investigative reporter David Neiwert: Rittenhouse verdict a "green light for right-wing extremists." By Chauncey Devega / Salon

Democrats are being encircled by a radicalized Republican Party increasingly committed to fascism. Instead of organizing their forces and launching a coordinated counterattack, the Democrats are fighting many battles at once — and losing most of them. Donald Trump and his followers launched a coup against American democracy and the rule of law on Jan. 6. It may have slowed or stalled after the assault on the Capitol, but it definitely has not ended. Trump, the planners of the attack and their other high-level allies and collaborators have not been punished or in any way held accountable. This outcome almost guarantees that the Republican-fascist movement will attempt another coup the next time it loses a national election.
In this conversation, Neiwert argues that Republicans and their paramilitary supporters are escalating their preparations for a civil war against Democrats, liberals, progressives and other "enemies." In his view, last week's verdict in the Kyle Rittenhouse trial will further encourage right-wing terrorism and other acts of political violence, because it will be perceived on the right as permission or encouragement for white vigilantism. Read more
Related:  Kyle Rittenhouse, Travis McMichael and the Problem of 'Self Defense.' By Tali Farhadian Weinstein / NYT
Related: Kyle Rittenhouse Looks For Redemption in His Right Wing Media Tour. By Alex Shepard / The New Republic
---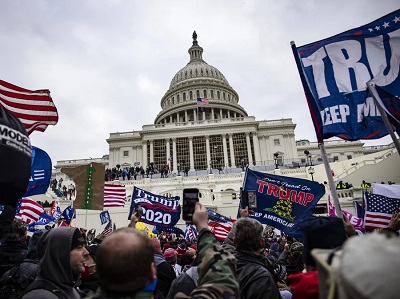 Report finds democracy is declining in the U.S. with Trump, Capitol attack cited. By Mano Sundaresan and Amy Isackson / NPR

The United States has been labeled a "backsliding democracy" in a new report from the European think tank International IDEA. "I think for many of those studying U.S. democracy, this should not come as a surprise," the report's lead author, Annika Silva-Leander, said. International IDEA measured the global state of democracy in 2020 and 2021 using 28 "indicators" of democracy based on five "core pillars." The core pillars were representative government, fundamental rights, checks on government, impartial administration and participatory engagement. Read more
Related: Biden's anti-Trump approach to racial justice flashpoints. By Natasha Korecki and Laura Barron-Lopez / Politico 
---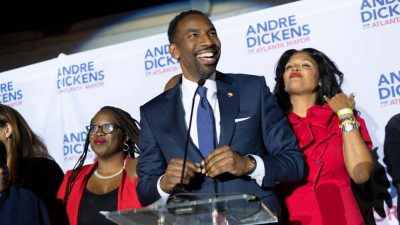 Andre Dickens Elected Mayor of Atlanta. By Rachel Pilgrim / The Root
Andre Dickens was declared the newly elected mayor of Atlanta, Georgia, defeating City Council President Felicia Moore in a runoff election late Tuesday night. While polling showed that it would be a close race, with many voters still undecided, Dickens won 64% of the votes compared to Moore winning 36%, WSB-TV reports. "Tonight, I'm beyond humbled. I'm beyond humbled that you have even chosen me. You've elected me to be the 61st mayor of this great city of Atlanta," Dickens said in a news conference, according to WSB-TV. Read more 
---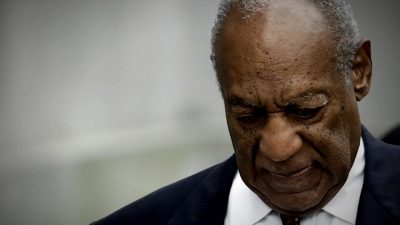 Bill Cosby: Supreme Court asked to review overturned conviction. By Maria Puente / USA Today

Bill Cosby's Pennsylvania prosecutor may get another chance to put the formerly convicted sex offender back behind bars. Kevin Steele, the Montgomery County district attorney who prosecuted Cosby and obtained a conviction in 2018, petitioned the nation's high court on Monday to review the ruling that overturned Cosby's conviction. On June 30, the Pennsylvania Supreme Court reversed Cosby's conviction on constitutional grounds, turning on whether he received a fair trial and whether his due process rights were violated. The reversal argued that a previous prosecutor's decisions years earlier precluded Cosby being criminally prosecuted on allegations he molested a woman in his suburban Philadelphia home in 2004. Read more 
---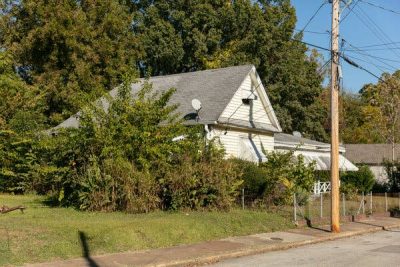 How the Real Estate Boom Left Black Neighborhoods Behind. By Vanessa Gregory / NYT
While homeownership has been an engine of prosperity for white Americans, home values in places like Orange Mound in southeast Memphis have languished. What would it take to catch up?
In Memphis, as in America, the benefits of homeownership have not accrued equally across race. United States housing policy has leaned heavily on homeownership as a driver of household wealth since the middle of the last century, and, for many white Americans, property ownership has indeed yielded significant wealth. But Black families have largely been left behind, either unable to buy in the first place or hampered by risks that come with owning property. Homeownership's limitations are especially apparent in Black neighborhoods. Read more 

---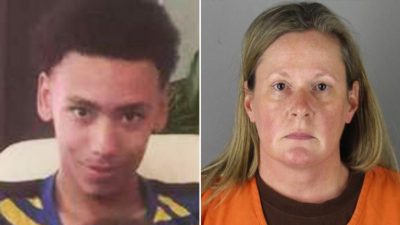 What to know about the trial of ex-officer Kim Potter, who killed Daunte Wright. By Becky Sullivan / NPR

Jury selection began Tuesday in the trial of Kim Potter, the former police officer from Brooklyn Center, Minn., who said she mistook her handgun for her Taser when she shot and killed a 20-year-old Black man named Daunte Wright in April. Potter, who is white, faces two manslaughter charges. Her criminal trial is expected to begin in early December. Both prosecutors and defense lawyers agree the shooting was an accident. But prosecutors, led by Minnesota Attorney General Keith Ellison, say Potter's actions were criminally negligent. Read more 
---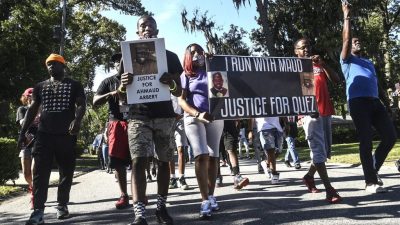 After Ahmaud Arbery's Death, This Group Demanded Change. By Margaret Coker / Wash Post
Arbery's death sparked Henderson and a small group of acquaintances to band together to try to force this staid county to confront the many failures of its law enforcement and other elected officials. Their group, A Better Glynn, wields a powerful combination of local roots, national experience and professional know-how. They're trying to find justice and accountability in an area that's known for its problematic law enforcement. The 122-member Glynn County Police Department, initially responsible for the investigation into Arbery's death, has faced several high-profile scandals over the past decade and lost its state certification in 2018. Read more 
---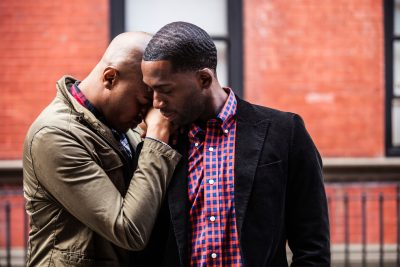 CDC says Black, Latino bisexual and gay men have higher HIV rates. By Gabriela Miranda / USA Today

Despite progress in medicines and awareness around HIV, the disease continues to more severely afflict gay and bisexual men who are Latino and Black. HIV infection rates in gay and bisexual Latino men increased from 6,800 new cases in 2010 to 7,900 new cases in 2019. Meanwhile, the number of new cases decreased only slightly from 9,000 in 2010 to 8,900 in 2019 for gay and bisexual Black men, according to the Centers for Disease Control and Prevention's Vital Signs report. Meanwhile, gay and bisexual white men experienced a decrease in rates of new HIV cases from 7,500 in 2010 to 5,100 in 2019. Read more 
---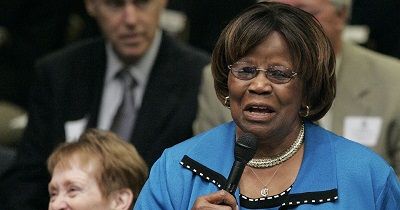 Carrie Meek, Pioneering Black Former Congresswoman, Dies. By Freida Frisaro / HuffPost

Carrie Meek, the grandchild of a slave and a sharecropper's daughter who became one of the first Black Floridians elected to Congress since Reconstruction, died Sunday. She was 95. Meek died at her home in Miami after a long illness, her family said in a statement. The family did not specify a cause of death. Meek started her congressional career at an age when many people begin retirement. She was 66 when she easily won the 1992 Democratic congressional primary in her Miami-Dade County district. No Republican opposed her in the general election. Read more 
Historical / Cultural
---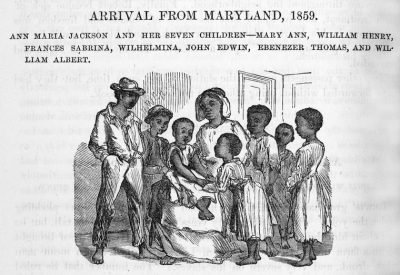 Enslaved Women's Sexual Health: Reproductive Rights as Resistance. By Crystal Webster / AAIHS
In 1841, Mrs. John Little crossed the Ohio River and left behind a life of bondage. After a long journey, she was one step closer to her future life and freedom in Canada. Little was enslaved in Tennessee before she and her husband fled slavery. Her successful escape from slavery was remarkable. Yet in her story of her flight to freedom which was recounted by herself, Little also recalled her own physical abuse and that of other enslaved women, an experience that was all too common. Upon learning of her plans to flee, her enslaver beat and whipped her mercilessly. During the punishment, the enslaver attempted to torture Mrs. Little until she revealed information about another enslaved woman. This other woman had defied his authority, but through very different means. The enslaver interrogated Little about her knowledge of a woman who had "put her child aside." She recounted, "Before striking me, master questioned me about the girl. I denied all knowledge of the affair. I only knew that she had been with child, and that now she was not, but I did not tell them even that." Read more 
---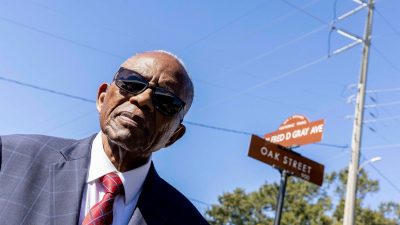 An Alabama city is facing a $25,000 fine for changing a street named after Jefferson Davis. By Christina Zdanowicz / CNN
The capital of Alabama is coming under fire and facing a large fine after removing a street name honoring president of the Confederacy. Montgomery Mayor Steven Reed says replacing the Jeff Davis Avenue sign, named after Jefferson Davis, was the right thing to do. The street was renamed Fred D. Gray Avenue after the local civil rights icon in late October. "We thought it was the right thing to do," Reed told CNN Friday. "We want to move forward with it as we try to seek a new image for Montgomery and a new beginning, and one focused more on the economic opportunities, our investments in public education and our investments in our people in our community, as opposed to relics of the past." The state attorney general's office slapped the city with a $25,000 fine in a letter dated November 5. The letter was sent to city officials saying it was a one-time fine for violating the Alabama Memorial Preservation Act of 2017. Read more 
---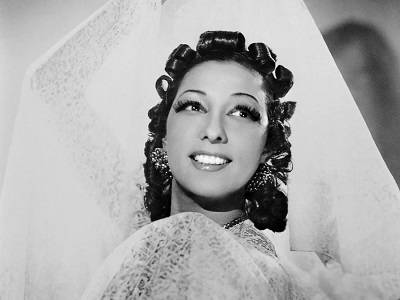 Josephine Baker is inducted into the French Pantheon. By Eleanor Beardsley / NPR
Josephine Baker, the American-born entertainer and civil rights activist who first achieved fame in Paris in the 1920s and 1930s, was given France's highest honor on Tuesday when she was inducted into the French Pantheon, the nation's mausoleum of heroes. Baker is the first performing artist, first Black woman and first American to be honored with a Pantheon induction — a move whose time, her supporters say, has come. Read more

---
Virgil Abloh, famed fashion designer, dies of cancer at 41. By Justin Carissimo / CBS News
Virgil Abloh, the artistic director of Louis Vuitton and founder of Off-White, died Sunday following a private fight with cancer, both companies announced Sunday. Abloh was 41. "We are all shocked after this terrible news. Virgil was not only a genius designer, a visionary, he was also a man with a beautiful soul and great wisdom. The LVMH family joins me in this moment of great sorrow, and we are all thinking of his loved ones after the passing of their husband, their father, their brother or their friend," said Bernard Arnault, the chief executive officer of LVMH. Read more
Sports
---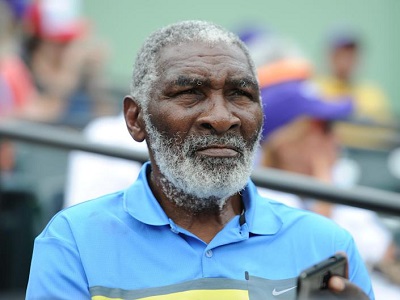 'He's not the king of the world': Venus and Serena Williams' half-sister says 'King Richard' only tells 'half the story.' By Ashley Turner / Yahoo News

Sabrina, 57, slammed "King Richard," the biopic about her estranged father and accused the director Reinaldo Marcus Green of leaving out Richard's first family, whom she says Richard abandoned. Richard is portrayed by Will Smith in the film, which was released on November 19. "It's a comedy, no?" she told The Sun's Niamh Cavanagh. "How can you make a movie by telling half the story?" Read more 
---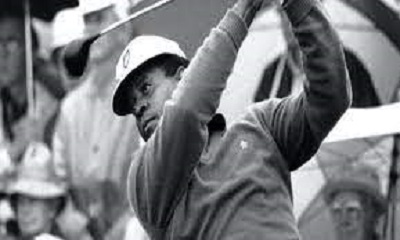 Lee Elder, Who Broke a Golf Color Barrier, Dies at 87. By Richard Goldstein / NYT
Lee Elder, who became the first African American golfer to play in the Masters tournament, a signature moment in the breaking of racial barriers on the pro golf tour, died on Sunday in Escondido, Calif. He was 87. When Elder teed off at Augusta National Golf Club in Georgia in April 1975, he was 40 years old. Years earlier, in his prime, he played in the United Golfers Association tour, the sport's version of baseball's Negro leagues. The PGA of America, the national association of pro golfers, accepted only "members of the Caucasian race," as its rules had spelled out, until 1961. Read more 
---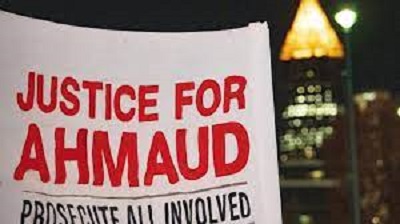 Rittenhouse, McMichaels verdicts show limits of NBA progressivism. By Martenzie Johnson / The Undefeated
It's a mistake to believe that solely and uncritically working within a system of oppression will lead to greater equality and equity for Black people.
Cases that involve the killing of Black people at the hands of police or white vigilantes tend to be presented by traditional news media as a litmus test on the fairness of the American justice system, whether or not justice is actually blind and will give every person of every color a fair shot in the eyes of judges and a jury of their peers. But these cases are sometimes tried by lawyers who compare Black victims to slaves, heard by judges who hand out harsher sentences to Black people for committing similar crimes as white people, and decided by juries that, in the case of Black people, are not their peers: The lead prosecutor in the McMichaels' and Bryan's case, Linda Dunikoski, avoided the racial overtones of the shooting until the final day of arguments, likely to assuage the sensibilities of a jury where 11 of 12 were white Southerners. Read more 
---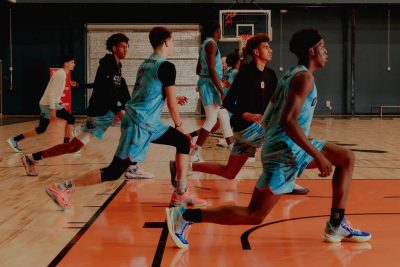 The Teenagers Getting Six Figures to Leave Their High Schools for Basketball. By Bruce Schoenfeld / NYT
The new pro league Overtime Elite is luring young phenoms with hefty salaries, viral success and — perhaps — a better path to the N.B.A.
Lewis second nationally among the class of 2023. His success on the court and in the classroom hadn't gone unnoticed; the list of colleges recruiting him hard included Michigan, Georgetown, Vanderbilt, Stanford and U.C.L.A. Offers from Duke, North Carolina and U.C. Berkeley seemed sure to follow. But Lewis won't be playing basketball at any of those schools. In July, he signed a contract with Overtime Elite, a fledgling league for teenagers with N.B.A. aspirations. Instead of studying for the SAT on the last Friday in October, he was inside a new 1,200-seat arena in midtown Atlanta, where Overtime Elite is based, with eight teammates from around the United States and overseas. Read more 
Site Information
---
Visit our home page for more articles, book/podcast and video favorites. And at the top of this page register your email to receive notification of new editions of Race Inquiry Digest. Click here for earlier Digests.
About Race Inquiry and Race Inquiry Digest. The Digest is published on Mondays and Thursdays. 
Use the buttons below to share the Digest in an email, or post to your Facebook, Linkedin or Twitter accounts.