Featured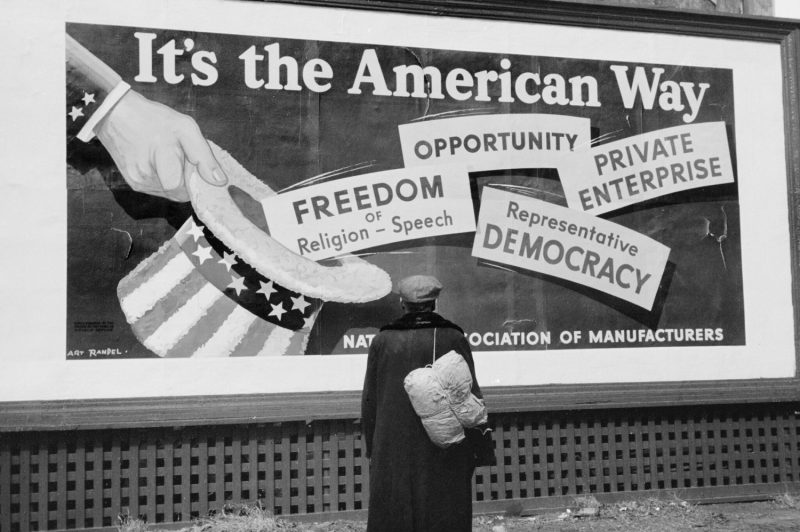 What Does 'White Freedom' Really Mean? By Jamelle Bouie / NYT
It is among the ironies of American history that both the opponents and the defenders of hierarchy cast their views, and their struggles, in terms of freedom and liberty.
Would-be settlers coveting Native lands spoke of their "inalienable rights" to claim Indigenous territories; Southern secessionists maintained that theirs was a fight to "secure the blessings of peace and liberty"; and in the 20th century, apologists for segregation framed federal action against it as an attack on the freedom of Americans to do as they please. Read more 
Political / Social
---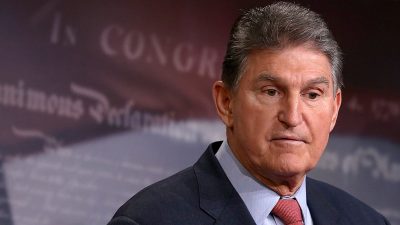 Joe Manchin Betrays West Virginia. By Michael Tomasky / TNR
The senator says he's a "no" on Biden's Build Back Better Act, ensuring that the struggling people of his state fall further behind.
Joe Manchin's net worth, according to the money-in-politics web site Open Secrets, was $7.6 million in 2018, when he last sought reelection. Median household income this year in the state of West Virginia, according to the St. Louis Fed, is $51,615. That's nearly $30,000 below the national average. And this, in a nutshell, is American politics generally and the United States Senate particularly: a multimillionaire old white guy telling poor people that they just need to get off their asses and work and the government shouldn't be helping them. Read more 
Related: What Manchin wanted, rejected and got in Biden's $2T bill. By Farnoush Amiri and Lisa Mascaro / AP and ABC News
Related: The Lives Hanging in the Balance of Build Back Better. By Bryce Covert / The Nation
---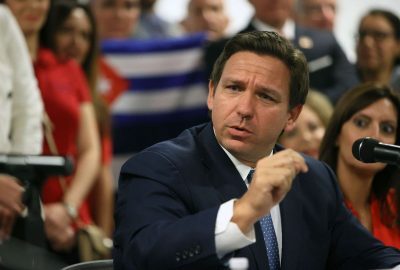 Ron DeSantis escalates his authoritarian purge: GOP bounty hunters are the next frontier. By Amanda Marcotte / Salon
In Florida, Republican Gov. Ron DeSantis has offered up the use of this novel enforcement mechanism to fight the culture wars in classrooms and corporations, which should send a chill down any freedom-loving person's spine. Called the "Stop WOKE Act," the bill would allow any parent to sue a school district for teaching "critical race theory."
While "critical race theory" is a scare term the right uses to make it sound like there's some novel and esoteric indoctrination going on in schools, a little digging shows what Republicans actually mean by the term is any lessons or materials that acknowledge racism had any impact on American history. Conservatives groups are demanding schools ban books about the 1963 March on Washington or Brown v. the Board of Education. Read more 
Related: DeSantis' critical race theory attack ensures schools won't teach about successful slave rebellion. By SemDem / Daily Kos
Related: Florida Gov. Ron DeSantis Wants To Make CRT Ban In Schools, Workplaces A State Law. By Liz Skaika / HuffPost
---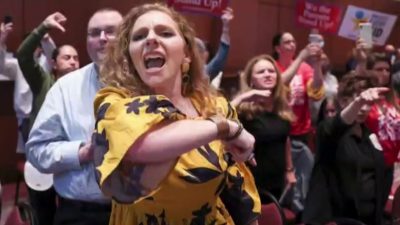 As parents protest critical race theory, students fight racist behavior at school. By Tyler Kingkade / NBC News
Heated local debates over critical race theory are feeding into the bullying and harassment of students of color at school, making it harder to stop, parents and experts say.
During the first week of October, Brooklyn Edwards was in the school gymnasium during her lunch period when she said a classmate took a piece of cotton out of his pocket, tossed it on the ground and told her to pick it. Brooklyn, 15, described the incident a month later at the Johnston County, North Carolina, school board meeting. She said she'd dealt with racist bullying frequently as a Black student at Princeton Middle/High School, in a majority-white small town southeast of Raleigh. Classmates called her racial slurs, she said, including in front of teachers who failed to react. One classmate suggested she kill herself, so she might be reborn as a white girl, Brooklyn said. Read more 
Related: New lawn libraries are popping up across the country, and they're stocked with just one kind of book: Anti-racist. By Kellie Gormly / Wash Post 
Related:  Even in Blue States, Critical Race Theory Panic Is Spreading.  By Sasha Abramsky / The Nation
---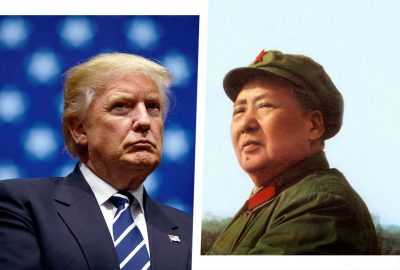 The American Mao: Donald Trump has led the Republican Party into a cultural revolution. By Lucian K. Truscott IV / Salon
Trump may not be president, but he's acting like a dictator — and purging internal dissent the way Mao once did. 
It started soon after Trump lost the election last November. Who was out? Anyone who refused to help facilitate the Big Lie was pushed out by the Republicans' Maximum Leader. Brad Raffensberger, the Republican secretary of state in Georgia, who turned down Trump's plea to "find" 11,000-plus votes so he could flip the election in that state. Out. Georgia Gov. Brian Kemp, another Republican who didn't sign onto the Big Lie with enough enthusiasm to please the Maximum Leader: Out. Trump tweeted on Dec. 30 (when he still had a Twitter account), "@BrianKempGA should resign from office. He is an obstructionist who refuses to admit that we won Georgia, BIG!"  Read more 
Related: Generals Warn Of Divided Military And Possible Civil War In Next U.S. Coup Attempt. By Mary Papenfuss / HuffPost
Related: We are closer to civil war than any of us would like to believe,' new study says. By Dana Milbank / Wash Post
---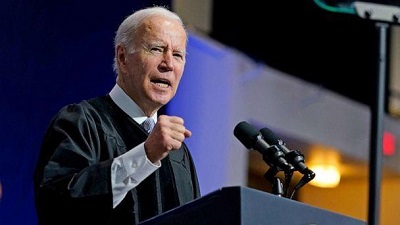 Biden demands action on voting rights at South Carolina State University commencement. By Oren Oppenheim and Justin Gomez /ABC News
President Joe Biden on Friday dug into Republican opposition to advancing federal voting rights legislation during a commencement address at South Carolina State University. His remarks came ahead of a renewed push on voting rights, even as he acknowledged Thursday night that another major legislative priority of his administration, the Build Back Better social spending bill, will need to wait until 2022. Read more
Related: Map by Map, G.O.P. Chips Away at Black Democrats' Power. By Nick Corasaniti and Reid J. Epstein /  NYT 
---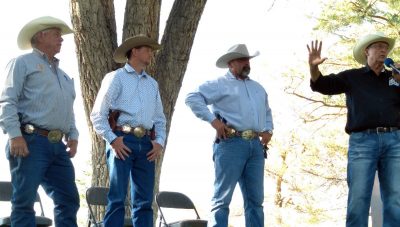 Beware the extremist, dangerous and unconstitutional 'constitutional sheriffs.' By Christy Lopez / Wash Post
Police reform initiatives launched after George Floyd's murder have largely overlooked the nation's more than 3,000 county sheriffs, most of them elected. Yet there is an urgent need to address how sheriffs are increasingly undermining law enforcement accountability — and distorting public policy more broadly. Constitutional sheriffs assert they have the power not only to enforce the law but to be the ultimate arbiters of what the law is in their counties. Contending that this authority supersedes that of all other government officials — including state governors and the president — they refuse to enforce a range of public safety laws, from local mask mandates to state and federal gun laws. Read more

---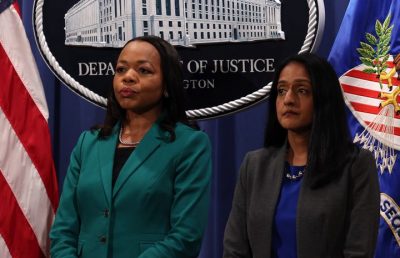 Senate Confirmed White Nominees More Quickly Than Nominees Of Color This Year.  By Amanda Terkel / HuffPost
GOP senators have slowed down the confirmation process, and nominees of color have been disproportionately affected.

Merick Garland, a white man, had a fairly smooth, painless path to confirmation as attorney general in a 70-30 vote. But Vanita Gupta, an Indian American woman, and Kristen Clarke, a Black woman, had far tougher, more drawn-out fights for other top Justice Department jobs. Gupta, a civil rights lawyer nominated for the post of associate U.S. attorney general, had widespread support from advocates and law enforcement groups, yet she faced a right-wing smear campaign that described her as "dangerous." Shown is Kristen Clarke, assistant attorney general for the civil rights division, and Vanita Gupta, associate U.S. attorney general, faced considerable opposition from Republicans during their confirmation processes. Read more
---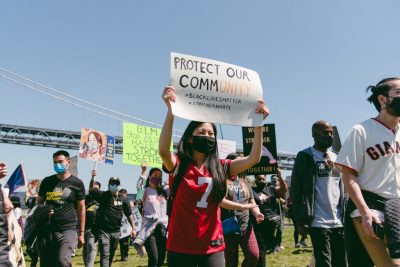 In Fight Against Violence, Asian and Black Activists Struggle to Agree. By Kellen Browning and Brian X. Chen / NYT
Calls for unity have ebbed over disagreements on one main issue: policing.

This spring, Black political leaders and civil rights activists delivered a message to Asian Americans: We stand with you. Asian American activists and political leaders responded in kind, publicly acknowledging the daily reality of racism faced by Black people. The two groups were reacting to violence aimed at their communities. That included the police killing of George Floyd last year in Minneapolis, which led to a surge in the Black Lives Matter movement. In March, a gunman killed eight people at Atlanta spas, six of whom were Asian women, amid a spree of anti-Asian attacks. Read more 
---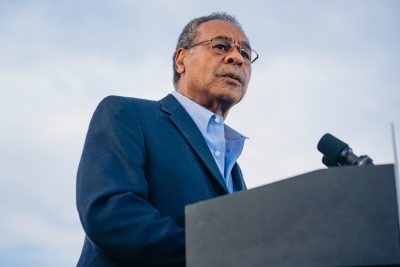 Black lawmakers threaten to cut off K St unless it diversifies. By Hailey Fuchs and Laura Barron-Lopez / Politico

Years of frustration with the racial composition of the political influence industry have begun to boil over. 
Members of the Congressional Black Caucus have a warning for Washington, D.C., lobbyists: Diversify your firms or you won't have an audience with us. Long a bastion of white men, K Street has found itself scrambling in recent years to up its representation of employees of color. But the threats from Black lawmakers to stop meetings with certain firms represents one of the most aggressive attempts to actually force K Street to change from within. Read more 
---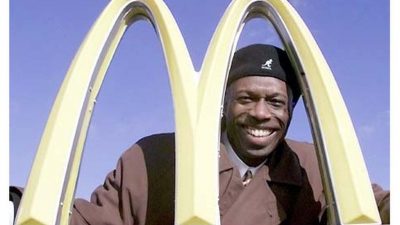 McDonald's To Pay Black Store Owner $33.5 Million To End Bias Suit. By AP and HuffPost

McDonald's will pay $33.5 million to a former baseball player who owns multiple franchises to end a lawsuit he brought against the company accusing it of racial discrimination. Herb Washington, who is Black, owned more than a dozen restaurants in Ohio and Pennsylvania when he filed a lawsuit in February that said the company has treated white owners more favorably and denied him the opportunity to buy restaurants in more affluent communities. Read more 
---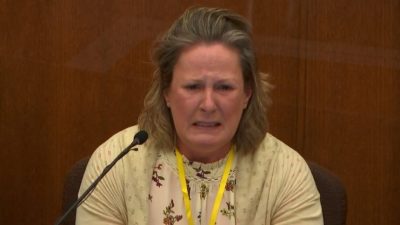 Daunte Wright case: Ex-cop Kim Potter weeps as she recalls fatally shooting Daunte Wright. By Ray Sanchez and Mallika Kallingai / CNN

Former police officer Kim Potter, who has said she mistook her firearm for her Taser when she fatally shot Daunte Wright during a traffic stop near Minneapolis, broke down on the stand Friday, apologizing and insisting she "didn't want to hurt anybody." "I was very distraught. I just shot somebody. I'm sorry it happened," Potter cried as a prosecutor asked her about her behavior moments after the fatal shooting. "I'm so sorry." Read more 
Historical / Cultural
---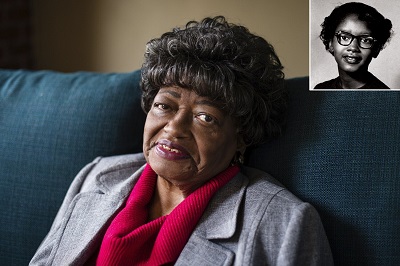 Judge Clears Court Record Of Civil Rights Pioneer Claudette Colvin. By Jay Reeves / HuffPost
A judge has approved a request to wipe clean the court record of a Black woman who was arrested for refusing to move to the back of a segregated Alabama bus in 1955, months before Rosa Parks gained international fame for doing the same. A judge granted the request by Claudette Colvin, now 82, in a brief court order made public Thursday by a family representative. Read more
---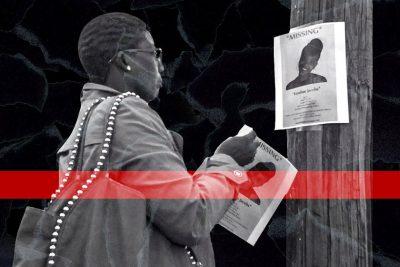 HBO's Black and Missing documentary highlights a national crisis. By Jason Johnson / Slate
The story of Gabby Petito transfixed much of the nation earlier this year. When the young blond woman went missing on a trip with her boyfriend, cable news and social media churned out endless updates and tips, which eventually contributed to discovering her body and revealing her killer. But for Black families, Black men, Black women, and Black children who go missing, trying to find loved ones can be a lonely and devastating journey. They frequently fight to persuade police to do anything, even to take a report. Read more 
---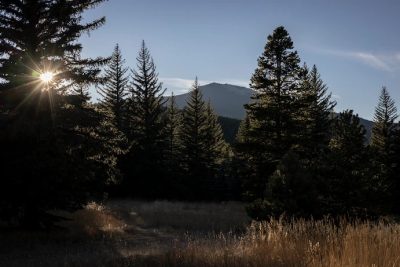 Offensive place names dot the American landscape. Efforts to change them are about to get a lot faster. By Karin Brulliard / Wash Post

Colorado takes immense pride in the soaring peaks, sparkling creeks and red rocks that have made it famous as a wilderness wonderland. But in recent months, the state has been publicly grappling with shame over what some of those landmarks are called. A new state board mulling proposals to rename more than two dozen natural features has made addressing derogatory names its top priority. Negro Mesa and Redskin Mountain are being reconsidered. Chinaman Gulch, the board decided Thursday, should be changed to Yan Sing Gulch, which means "resilience" in Cantonese. Read more 
Sports
---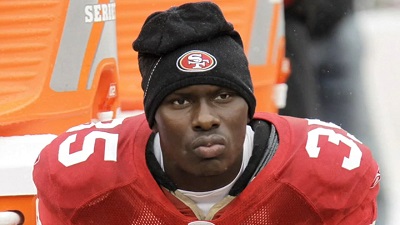 Phillip Adams: Former NFL player accused of killing 6 people in South Carolina had CTE, doctors say. ABC News
The former NFL player accused of killing six people in Rock Hill, South Carolina, in April had stage 2 CTE, according to doctors who examined Phillip Adams' brain. Authorities have said that on April 7, Adams killed Rock Hill physician Robert Lesslie; his wife, Barbara; two of their grandchildren, 9-year-old Adah Lesslie and 5-year-old Noah Lesslie; and two HVAC technicians working at the Lesslie home, James Lewis and Robert Shook, both 38. Police later found Adams with a self-inflicted gunshot wound to the head. Read more 
Related: What to Know About C.T.E. in Football. By Ben Shipgel / NYT

---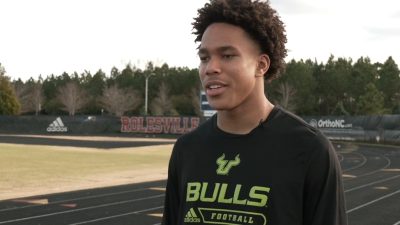 'Game is changing': Triangle player, HBCUs react as top football recruit's decision sends shockwaves. By Akilah Davis / ABC News
The 17-year-old Raleigh native committed to play football at the University of South Florida after aggressive pursuits and offers from 14 universities including North Carolina A&T and North Carolina Central University. He and his father along with many others nationwide watched as HBCU Jackson State University landed No. 1 football recruit Travis Hunter, who had been long-committed to Florida State. "The game is changing," Brown said. "HBCUs have always had great academics and athletics. They just don't have the funding. It's huge to know somebody that high of status and potential is going to an HBCU." Read more 
Related: Deion Sanders Lands Top Recruit Travis Hunter at Jackson State. By Alanis Thames / NYT 

---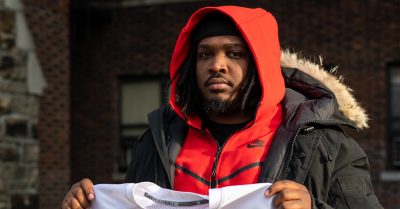 Unfulfilled Promise. By David W. Chen, Billy Witz, Alanis Thames and Kevin Draper / NYT
A start-up football school called Christians of Faith, later known as Bishop Sycamore, recruited players from tough neighborhoods with talk of academic help and a path to glory. But the path only led them back to where they started. They came from as far away as Georgia and California, and many came from Detroit. But few communities were better represented — or in the end, more disappointed — than two areas in the Bronx where football players, many of them Black and poor, grew up within blocks of one another. Shown is Isiah Miller holding his old Christians of Faith football jersey outside his apartment building in University Heights, the Bronx.  Read more 
Site Information
---
Visit our home page for more articles, book/podcast and video favorites. And at the top of this page register your email to receive notification of new editions of Race Inquiry Digest. Click here for earlier Digests.
About Race Inquiry and Race Inquiry Digest. The Digest is published on Mondays and Thursdays. 
Use the buttons below to share the Digest in an email, or post to your Facebook, Linkedin or Twitter accounts.