Featured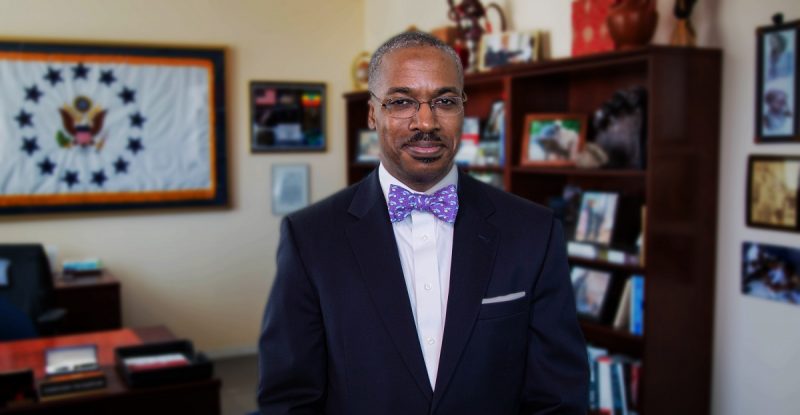 Exceptional Leaders of Color in Every Field of Endeavor are Changing America – Ambassador Reuben E. Brigety II, 17th Vice-Chancellor, The University of the South.
The University of the South celebrates the election of Ambassador Reuben E. Brigety II as Sewanee's 17th vice-chancellor and president. He is a native Southerner whose life and distinguished career have taken him from the U.S. Naval Academy to the University of Cambridge, and from Africa to Washington, D.C. In selecting Ambassador Brigety to serve as vice-chancellor, the Vice-Chancellor Search Committee found that he is uniquely positioned, as he put it, to "bring Sewanee to the world and the world to Sewanee." Explore this site to learn more about Vice-Chancellor-elect Brigety and his vision for Sewanee. Read more
Political / Social
---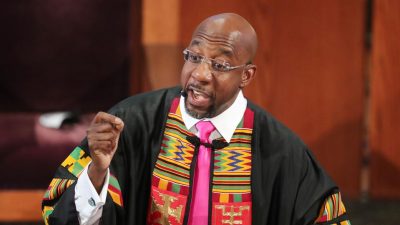 Georgia Pastors See Attack on Black Church in Campaign Against Warnock. By Rick Rojas / NYT
A coalition of African-American pastors in Georgia assailed Senator Kelly Loeffler on Saturday, arguing that her characterizations of her opponent, the Rev. Dr. Raphael G. Warnock, had crossed a line and amounted to an attack on the Black church. Read more 
---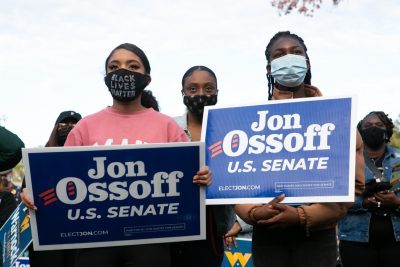 Ossoff makes closing pitch to rural Black voters. By Maya King / Politico
With less than three weeks until the Senate runoffs, Georgia Democrats are crisscrossing the state in tour buses and caravans, shoring up enthusiasm among the same voters who delivered the state for Joe Biden in November. This week, Jon Ossoff's campaign is prioritizing rural Black voters in a weeklong bus tour. The goal is to motivate infrequent and newly-registered voters to show up at the polls. Read more 
Related: Black Women Organizers Work to Replicate Election Success. Travis Mannon and George Chidi / The Intercept
Related: Decades of inequality shadow voter turnout in rural Georgia. By Steven Rosenfield / Salon
Related: Early voting changes in Georgia counties are suppressing turnout, advocates warn. By Jane O. Timm / NBC News
---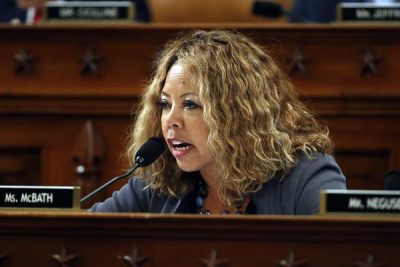 Black candidates can win in swing districts. By Jacob Smith / The Conversation

Conventional wisdom previously held that Black Democratic candidates struggled to win swing congressional districts due to racial prejudice among white voters. As a result, they were encouraged to run instead in districts considered safe because most of their constitutents were Black and were strongly Democratic. In 2018, however, multiple Black Democratic candidates ran – and won – in competitive congressional districts that had high percentages of white voters. Examples of these representatives include Lucy McBath (shown) of Georgia and Colin Allred of Texas, both of whom were recently reelected. Read more 
---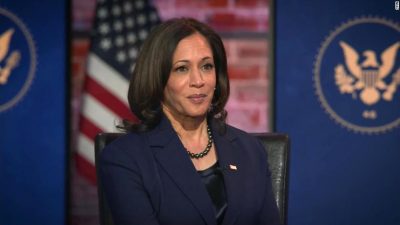 Kamala Harris prepares for her historic vice presidency by studying Joe Biden's legacy. By Dan Merica and Jasmine Wright / CNN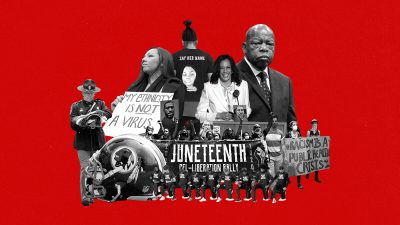 2020: The year America confronted racism. By Nicole Chavez / CNN

Related: Don't call it a racial reckoning. The race toward equality has barely begun. By Michele L. Norris / Wash Post 
Related: I'm a Black woman writing about money and race. Here's what I see.  By Michelle Singletary / Wash Post
---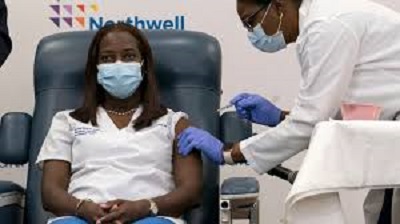 Vaccinating Black Americans Is Essential. Key States Aren't Doing the Work to Combat Hesitancy. By Caroline Chen, et al. / Propublica 
Though African Americans are being hospitalized for COVID-19 at more than triple the rate of white Americans, wariness of the new vaccine is higher in the Black population than in most communities. It will be up to states to make sure residents get the vaccine, but ProPublica reviewed the distribution plans of the nine states with the most Black residents and found that many have barely invested in overcoming historic mistrust of the medical establishment and high levels of vaccine hesitancy in the Black community. Read more 
Related: How Camden, New Jersey, is building vaccine trust in Black and Latinx communities. By Fabiola Cineas / Vox
---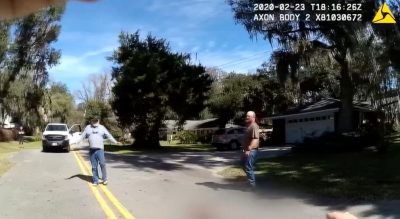 Newly released video shows police didn't immediately help Ahmaud Arbery as he lay dying. By Bert Roughton and Hannah Knowles / Wash Post

Ahmaud Arbery was still alive when police arrived in the minutes after he was fatally shot, but officers did not immediately tend to him and showed little skepticism of the suspects' accounts on the scene, newly released body camera videos show. The videos filed in court provide a comprehensive account of what happened after police and then emergency medical technicians arrived at the site of the shooting, one of many killings of Black Americans to spark outrage and accusations of racism this year. Read more 
---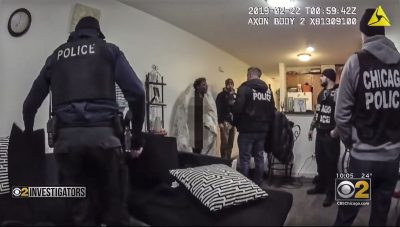 Chicago police must account for their degrading treatment of Anjanette Young. The Editorial Board / Wash Post
THE ALMOST nine minutes that George Floyd spent desperately gasping for air under the knee of a Minneapolis police officer have been indelibly imprinted in the minds of many as a symbol of the police brutality that results in the needless deaths of Black men in America. Now comes 30 more minutes of horrifying police behavior that are impossible to erase from the mind's eye. This time it was a Black woman who was needlessly brutalized — not by overt physical force but by a total degradation of her humanity. Read more 
---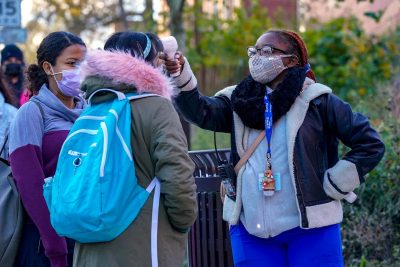 Schools, caught by pandemic and confronting systemic racism, jettison testing for admissions. By Laura Meckler and Hannah Natanson / Wash Post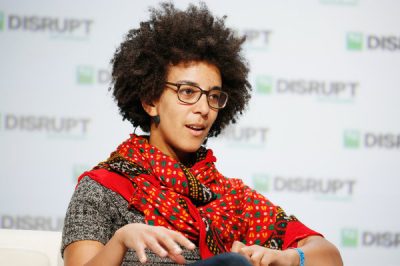 Researcher Timnit Gebru Says Google Wanted 'My Presence, But Not Me Exactly.' By Bobby Allyn / NPR

When Google unceremoniously ousted Black researcher Timnit Gebru, she felt targeted. "My theory is that they had wanted me out for a while because I spoke up a lot about issues related to black people, women, and marginalization," Gebru said in an interview on NPR's Morning Edition. At Google, Gebru was the co-lead of the company's Ethical Artificial Intelligence team, where she was able to parlay her passion for highlighting the societal effects of AI into academic papers that could shape Google's largest products, like search. Read more 
---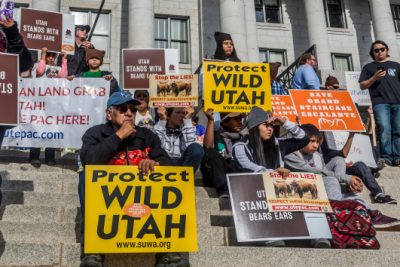 For the Last 4 Years "Tribes Have Been Pushed Aside by This Administration." By Anna V. Smith / Mother Jones
When President Donald Trump took office in January 2017, many tribal leaders took a wait-and-see approach, given his poor record on Indigenous affairs. Four years later, Indian Country has weathered a failed pandemic response, budget cuts, and diminished environmental regulations. SALT LAKE CITY, UTAH, UNITED STATES – 2017/12/02: Thousands of people converged on the steps of Utah's State Capital building to protest President Trump's plan to shrink protected areas across the country. Read more 
---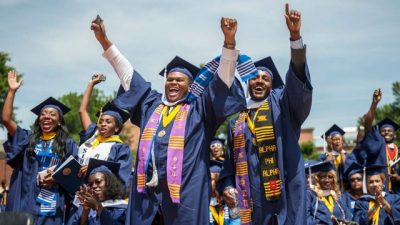 MacKenzie Scott's gifts to HBCUs, other colleges surpass $800 million.  By Nick Anderson and Lauren Lumpkin / Wash Post
Many schools revealed the sums themselves. The Post found those disclosed gifts totaled $842 million. Of that amount, $147 million went to Hispanic-serving institutions, $5 million to tribal colleges and $560 million to historically Black colleges and universities. In addition, a total of $130 million went to five other public colleges in Florida, Washington state, Nebraska and Kentucky. Read more 
According to Essence Scott donated to the following HBCU's: Bowie State University ($25M), Claflin University ($20M), Clark Atlanta University ($15M), Delaware State University ($20M), Dillard University ($5M), Elizabeth City State University ($15M), Lincoln University Pennsylvania ($20M), Morgan State University ($40M), Norfolk State University ($40M), North Carolina A&T State University ($45M), Prairie View A&M University ($50M), Tougaloo College (unknown amount), University of Maryland at Eastern Shore ($20M), Virginia State University ($30M), Voorhees College (unknown amount) and Winston-Salem State University ($30M).
---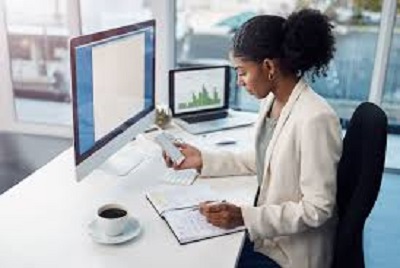 Why wealthy women of color are more confident investors than their white female peers. By Emma Hinchliffe / Fortune
According to a new survey by JPMorgan Wealth Management, shared exclusively with Fortune, wealthy Black and Latina women take more action with their finances than white women. The division in October surveyed 1,375 women investors, 779 of whom identified as white and 596 of whom identified as Black or Latina; all the women surveyed had investable asset levels of at least $150,000 and primary or shared responsibility for their households' financial decisions. Read more 
Historical / Cultural
---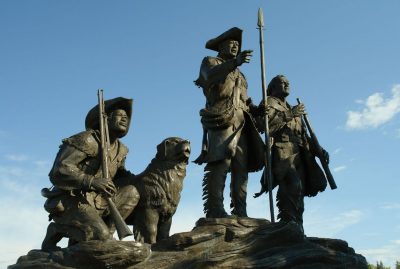 Lewis and Clark's Long, Dark Winter. And Ours. By Timothy Egan / NYT
Upon his return, William Clark did not free the enslaved man who had been allowed a momentary vote in the wild. He was property, as before. "If any attempt is made by York to run off, or refuse to provorm his duty as a slave, I wish him sent to New Orleans and sold," he wrote after the expedition had ended. And Sacagawea, the only woman in the Corps of Discovery, the special U.S. Army unit led by Lewis and Clark, and the mother of an infant that she carried to the Pacific and back, was initially denied a chance to see the ocean until she insisted. Read more 
Related: An enslaved man was crucial to the Lewis and Clark expedition's success. Clark refused to free him afterward. By Hannah Natanson / Wash Post
---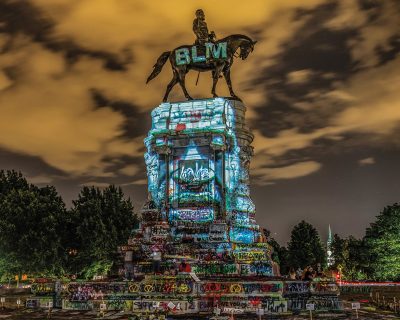 Here's what might replace America's disappearing Confederate monuments. By Phillip Morris / National Geographic
Two equestrian statues were thrust back into news headlines this past weekend following Virginia Governor Ralph Northam's announcement that he plans to repurpose a stretch of valuable public space in Richmond, the state's capital. One statue is a tribute to Confederate General Robert E. Lee, the other statue features an unidentified Black man in modern urban attire astride a muscular horse. Entitled Rumors of War, it's the work of artist Kehinde Wiley. Northam made it clear in Friday's announcement that he intends to remove Lee from his public perch, while exploring ways to erect more diverse art like that represented by Wiley's creation. Read more 
---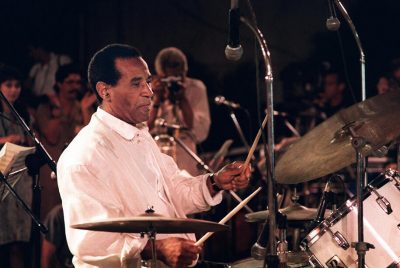 Drumming down the walls of racism: Remembering Max Roach. By Denise Oliver Velez / Daily Kos
Max Roach, who was born in North Carolina in 1924, was raised in New York City, where he started drumming at age 10. Over his lengthy career in music, academia, and activism, which ended with his death in 2007, he received a MacArthur Genius Fellowship in 1988, eight honorary doctorates, and entered the Downbeat Hall of Fame in 1980. Yet whenever I listen to his music or to interviews with him, I am reminded that he also struck blows to the racial status quo in America, and to injustices around the world—like apartheid in South Africa—and not just with his drumsticks. Read more 
---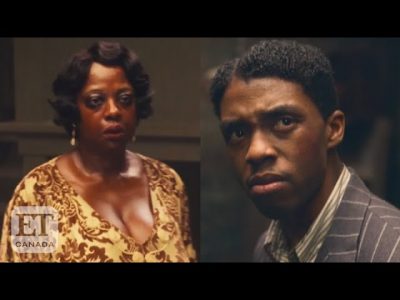 Ma Rainey's Black Bottom on Netflix: Viola Davis and Chadwick Boseman are stunning. By Alissa Wilkinson / Vox
Ma Rainey's Black Bottom bowed on Broadway 36 years ago, telling a story set 60 years prior, which means its story is now nearly a century old. And it's more than ready for the big-screen treatment. Denzel Washington has made it his personal mission to adapt all 10 of Wilson's Pittsburgh Cycle plays into films, having started with the sixth, Fences, in 2017. He serves as a producer on this one. Read more 
---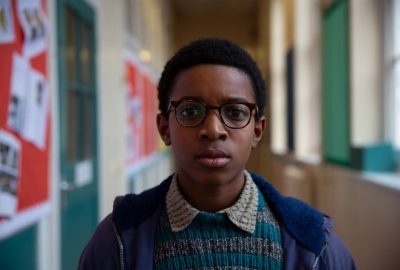 "Education" culminates Amazon's "Small Axe" film series, finding beauty in the necessary struggle. By Melanie McFarland / Salon
Out of the five films McQueen created for "Small Axe," "Education" is his most autobiographically inspired. McQueen, a first generation West Londoner whose parents immigrated from Caribbean nations, lived parts of Kingley's experience himself and grew up in a community where the stories told here took place. "Education" also is a thoughtful summary of all the themes that came before it, capping off an anthology that explores with ample consideration how to evoke aspects of the Black experience without tearing at old wounds or afflicting anew the people who live that experience. Read more 
---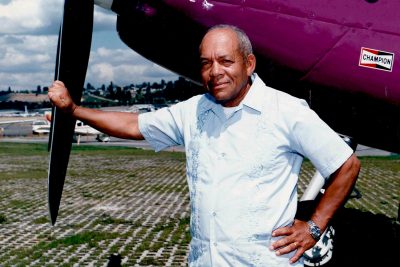 His Storied Life: James Wiley, Tuskegee Airman and American War Hero. By Charleen Smith-Riedel / Smithsonian Folklife

After high school, James Wiley won a scholarship to the University of Pittsburgh; he majored in physics and worked during the summers in the Pittsburgh steel mills. Following graduation in 1940, most if not all of the white physics majors in his cohort were hired right away by big companies. The only job offer that came his way was from someone looking for a chauffeur. He took the job, donned a livery cap, and continued looking. That was when he saw a poster advertising free flying instruction for qualified candidates out at the airfield. It was run by the Civil Pilot Training Program, a government program established in 1938 with the goal to increase the number of trained pilots as the country inched its way toward entry into World War II. There was no mention of racial restrictions. Read more 
Sports
---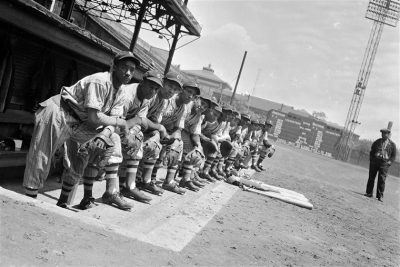 Baseball's recognition of Negro Leagues 'long overdue' to heirs and supporters. By Christan Red / NBC News
The Rev. Bill Greason said he doesn't pay much attention to sports these days. It's been especially difficult this year, he said, as the pandemic caused a global shutdown of sports at all levels. And at 96, Greason, a World War II veteran who fought at the Battle of Iwo Jima and later pitched for the Birmingham Black Barons of the Negro Leagues, said he spends "a lot of my time studying the Bible" and preparing to deliver sermons to his Alabama parish each Sunday. But when Greason learned about Major League Baseball's announcement Wednesday that it was elevating the Negro Leagues to Major League status and recognizing its statistics and records as part of baseball's history, he had one simple question: What took so long? Read more 
Related: 'The Immortal' Martin Dihigo may have been the best baseball player ever. By Brian C. Bayne / The Undefeated
Related: Rube Foster was the big man behind the first successful Negro baseball league. By John Florio and Ouisie Shapiro / The Undefeated
Related: The day the Atlanta Braves signed Satchel Paige so he could get his MLB pension. By Rhiannon Walker / The Undefeated
---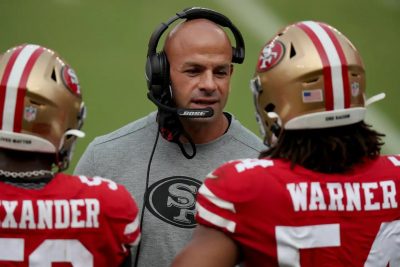 The NFL has tried to address its minority hiring problem. Will this year be different? By Adam Kilgore / Wash Post 
Visit our home page for more articles, book/podcast and video favorites. And at the top of this page register your email to receive notification of new editions of Race Inquiry Digest. Click here for earlier Digests.
About Race Inquiry and Race Inquiry Digest. The Digest is published on Mondays and Thursdays. 
Use the buttons below to share the Digest in an email, or post to your Facebook, Linkedin or Twitter accounts.