Featured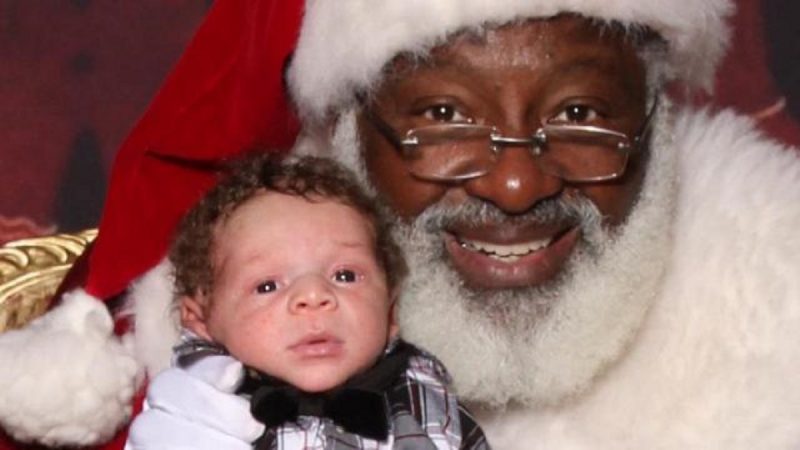 North Carolina Black Santas bringing diversity to Christmas. By Chris Lumsden / GMA
Photographer Stafford Braxton founded Santas Just Like Me in 2013 to help bring a more diverse pool of Santas to the region and "add a little color to your Christmas." "Growing up, most of the Black characters that I saw on television were painted in an unfavorable light," Braxton told "Good Morning America." "Having a Black Santa experience allows us to show how diverse America truly is." Braxton said it's important for children of color to see themselves represented in all facets of life — and yes, that even includes Santa. Read more 
Related: I'm Dreaming Of A Less White Christmas For My Child of Color.  By Heather Tirado Gilligan / HuffPost
Related: 'Nutcracker' and ballet are still dominated by white ballerinas. By Naomi Ludlow / USA Today
Political / Social
---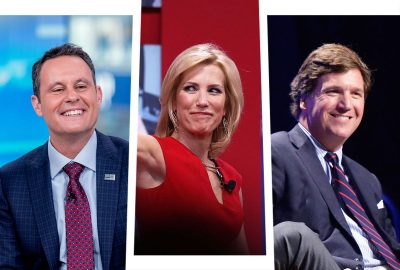 Stop calling the GOP fascists "hypocrites": No one cares, and they have no shame. By Chauncey Devega / Salon

If liberals still hope that Republicans will repent and apologize for all this, maybe they deserve what's coming.

A healthy democracy, in America or anywhere else, must be based upon shared assumptions about empirical reality, facts and truth. Today's Republican Party and other "conservatives" reject such basic principles, norms and values. Fascism, which lies at the core of contemporary Republican politics, is the mind-killer: It is anti-intellectual, anti-rational and anti-human. Fascism also seeks to annihilate the world as it actually exists and replace it with a fantasy world created by the fascist movement and its leader.
Too many liberals and progressives in this hour of darkness cling to the misguided belief that their core values about reason, democracy, human rights and civil rights are effectively universal, and so compelling that Republicans and others on the right must share them to a large degree. This collective narcissism may doom us all. Read more 
Related: Trump sues N.Y. Attorney General Letitia James over investigations into his business. By Dareh Gregorian / NBC News 
---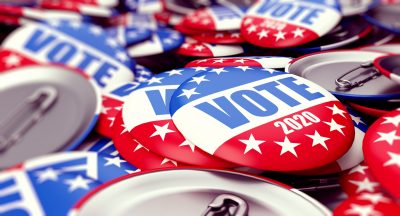 Voting Laws Roundup: December 2021. By Brennan Center for Justice
In 2021, the state legislative push to restrict access to voting was not only aggressive — it was also successful.  This year's tidal wave of restrictive voting legislation will continue in 2022.
Between January 1 and December 7, at least 19 states passed 34 laws restricting access to voting. More than 440 bills with provisions that restrict voting access have been introduced in 49 states in the 2021 legislative sessions. These numbers are extraordinary: state legislatures enacted far more restrictive voting laws in 2021 than in any year since the Brennan Center began tracking voting legislation in 2011. More than a third of all restrictive voting laws enacted since then were passed this year. And in a new trend this year, legislators introduced bills to allow partisan actors to interfere with election processes or even reject election results entirely. Read more
Related: Sherrilyn Ifill: 'There Is No Guarantee We Make It Out of This Period as a Democracy.' By "The Argument" / NYT Podcast
Related: Stacey Abrams Seeks National Voting Rights Action Before 2022 Race.  By Jeff Amy / AP and HuffPost
---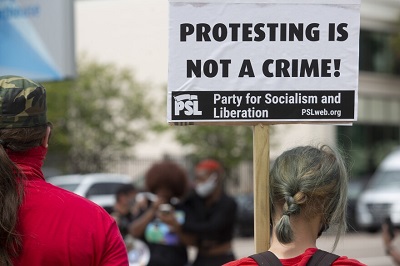 A New Crop Of Anti-Protest Laws Threatens First Amendment Rights. By Carrie Levine / HuffPost
More states considered legislation restricting the right to protest in 2021 than ever before, invigorating debates over who defines peaceful protest.
---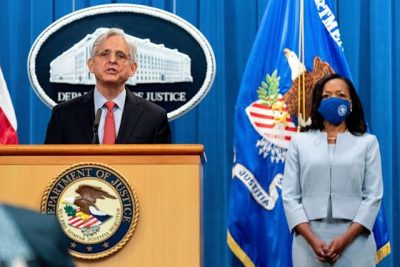 Inside Justice Department investigation of Phoenix, Louisville police. By Jimmy Jenkins and Tessa Duvall / USA Today
 It was no surprise when the U.S. Department of Justice landed in Louisville, Kentucky, last April to announce it was investigating policing in the troubled city. The Louisville Metro Police Department had been under a national spotlight for nearly a year, since protesters began demanding justice for Breonna Taylor, a 26-year-old Black woman police shot dead in her home March 2020 while attempting to serve a search warrant. In 2018, Phoenix officers shot at more people than any other police agency in the nation. And 10 years of Phoenix police records released in 2020 revealed its officers were significantly more likely to use force against Hispanic, Black and Native American residents than white ones.  Read more 
Related: Kim Potter saw Daunte Wright clearly. But belatedly. By Robin Givhan / Wash Post 
Related: He Was Filming on His Phone. Then a Deputy Attacked Him and Charged Him With Resisting Arrest. By Richard A. Webster / ProPublica
---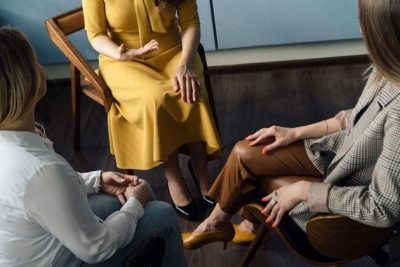 I Joined A Far-Right Group Of Moms. What I Witnessed Was Frightening. By Phoebe Cohen / HuffPost
---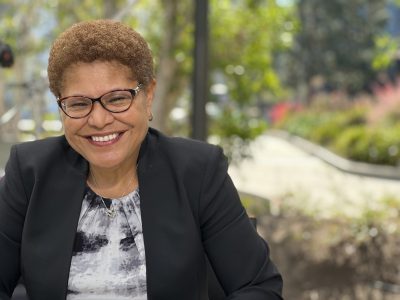 Los Angeles's anger at its homeless is what's driving Karen Bass to run for mayor. By Jonathan Capehart / Wash Post
In her campaign to become the next mayor of Los Angeles — and the first Black woman elected to the post — Rep. Karen Bass (D-Calif.) says there's only one issue she hears about from constituents: homelessness. In fact, this "crisis in my hometown" is the reason she's leaving Congress. "In our city, to have 40,000 people unhoused, living in tents all around the city and people dying because of that, was enough to bring me home," Bass told me during an interview in Studio City earlier this month. But what's equally troubling to her is the anger she's hearing about the homeless. Read more
---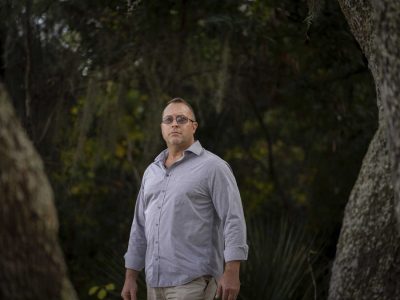 Army vet risked his life to expose who was in the KKK. By AP and NPR
For nearly 10 years, Joseph Moore lived a secret double life. At times the U.S. Army veteran donned a white robe and hood as a hit man for the Ku Klux Klan in North Florida. He attended clandestine meetings and participated in cross burnings. He even helped plan the murder of a Black man. However, Moore wore something else during his years in the klan – a wire for the FBI. He recorded his conversations with his fellow klansmen, sometimes even captured video, and shared what he learned with federal agents trying to crack down on white supremacists in Florida law enforcement. Read more 
---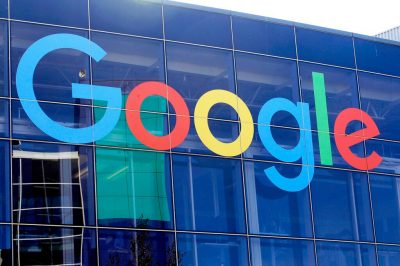 California investigates Google's treatment of Black women workers. By Reuters and NBC News
California's civil rights regulator is investigating Google's treatment of Black female workers following alleged incidents of harassment and discrimination, according to two people familiar with the matter and emails from the agency seen by Reuters. Attorneys and analysts at the California Department of Fair Employment and Housing (DFEH) have repeatedly interviewed several Black women who have worked at Alphabet Inc., Google's parent company, about their experiences there, according to the documents and the sources. The sources spoke on the condition of anonymity to avoid jeopardizing the work.  Read more
---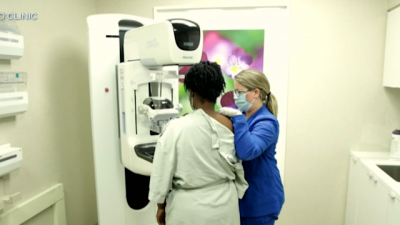 Tackling the racial divide in the fight against cancer. By Jon Lapook / CBS News
It has been 50 years since President Richard Nixon declared "war on cancer" with the signing of the National Cancer Act. While treatments have improved and mortality rates have gone down, minorities are not seeing those benefits at the same rates as White patients. When it comes to breast and other cancers, the hard truth is there is a racial divide. While Black and White women have the same chance of getting breast cancer, Black women are more likely to be diagnosed with advanced cancer and are 40% more likely to die from it. Read more 
Related: How Black Communities Become 'Sacrifice Zones' for Industrial Air Pollution. By Ken Ward Jr. / TPM
---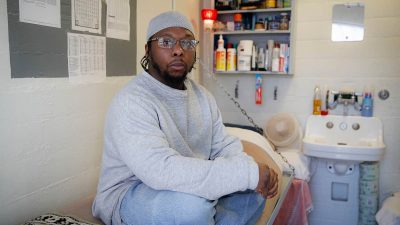 Celebrating Myon Burrell's Release From Prison. By Sarah Lahim / The Progressive
After spending half his life behind bars for a crime that he did not commit, the Minneapolis native has been free for one year. But there remains a long road ahead.
McDowell's investigation revealed that there was in fact no evidence tying Burrell to the murder of Tyesha Edwards. It also showed that another prisoner had confessed to firing the gun that tragically ended Tyesha's young life but that nobody within the criminal justice system paid attention or advocated on Burrell's behalf. He spent more than half of his life behind bars at Minnesota's Stillwater Correctional Facility, missing his mother's funeral and his son's earliest years, along with many other key life events.  Read more 
---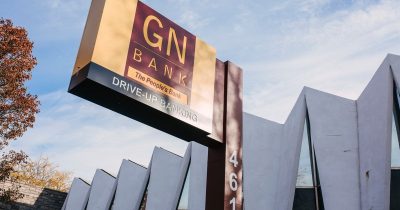 Chicago's Last Black-Owned Bank Got Millions in Government Deposits — Then Had to Give Them Back. By Mick Dumke and Haru Coryne / ProPublica
The $20 million deposit was supposed to be a turning point. When the city of Chicago deposited the money into Illinois' last Black-owned bank in 2017, the story received national news coverage. The city treasurer said the deposit represented a "paradigm shift" in how the government supported community investment. And the bank's owner and chairman predicted that it would strengthen the institution and "help people fulfill their dreams." But less than three years later, an officer at GN Bank told the city it would return the money. Instead of sparking new loans and investment, he indicated, the deposits ended up costing the bank hundreds of thousands of dollars in interest — more than it could afford. Read more 
Historical / Cultural
---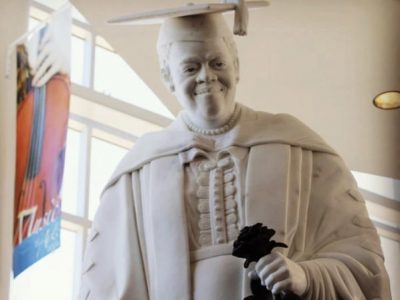 Mary McLeod Bethune's statue to replace Confederate figure at the Capitol. By Kynala Phillips / NBC News
Civil rights activist and Bethune-Cookman University founder Mary McLeod Bethune will soon make history again. She will be the first Black person to represent a state in the National Statuary Hall Collection at the U.S. Capitol in Washington, D.C. The renowned educator's Florida-commissioned statue will be placed permanently in the Capitol in February 2022, replacing the statue of a confederate general. Standing at 11 feet tall and weighing in at 6,000 pounds, the statue shows Bethune in a cap and gown to signify her dedication to education. It also features a stack of her own books piled next to her. A smaller bronze version will also be placed in Riverfront Park near Mary McLeod Bethune Boulevard. Read more 
---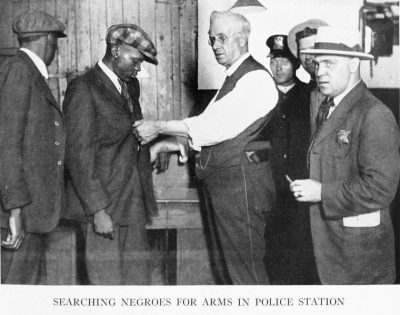 Black Remembrance and Racial Violence in New Orleans. By Sowande' M. Mustakeem / AAIHS
Historian Andrew Baker has produced a riveting and page-turning account of how, sixty-nine years ago a Black man rose to fame and became, within mere days, a marked target, resulting in the detonation of horrific violence that crossed many racial lines in New Orleans, Louisiana. Throughout To Poison A Nation: The Murder of Robert Charles and the Rise of Jim Crow Policing in America Baker reveals a war within a war shadowed by history while probing the dangerous interplay of murder, the archive, and the death of memory. Shown is Searching Negroes for arms in police station, 1922 (Courtesy of the Schomburg Center).   Read more 
---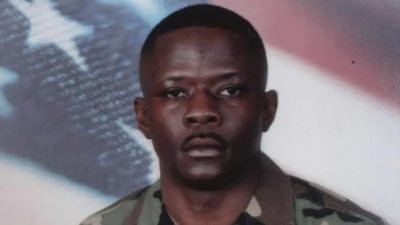 A hero finally receives his overdue recognition: The Medal of Honor. By Editorial Board / Wash Post
If Alwyn Cashe were alive today, he'd have passed his 50th birthday. Had he survived the terrible burns he sustained when a bomb struck his convoy of Bradley Fighting Vehicles in Iraq 16 years ago, he might have been with his friends and former comrades in arms — among them those whose lives he saved — when he was presented the Medal of Honor on Thursday. On Oct. 17, 2005, Cashe, wounded in the blast and with his uniform on fire, pulled grievously injured and dying men from their burning armored vehicle. He did so repeatedly and while under enemy fire in an ambush, his fuel-drenched uniform shredded and melting on his body after the improvised explosive device detonated. He saved six lives. An officer who witnessed his astonishing valor likened it to watching a movie.  Read more 
---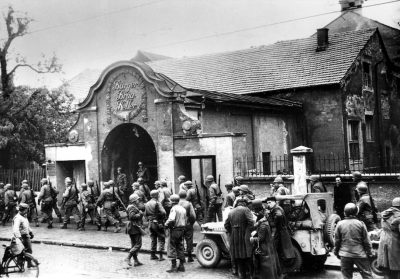 Greatest Generation' survey on race, sex and combat during World War II runs counter to its wholesome image. By Michael E. Ruane / Wash Post

---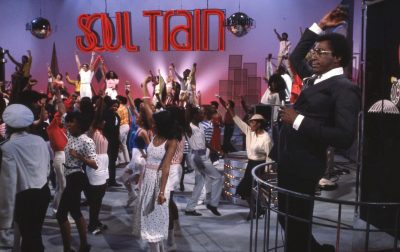 Soul Train and the Desire for Black Power.  By Mark Anthony Neal / The Nation

Don Cornelius's faith that Black culture would attract a mass audience—and his devout belief that Black culture should be in the hands of Black people—make the program he created a radical touchstone 50 years after its debut. here's likely no single Black-owned brand that elicits a collective smile more than Soul Train, the nationally syndicated dance show that premiered 50 years ago this fall. Black music was a potent force in the drive towards civil rights, from the activists that repurposed spirituals and labor songs into protest anthems to groups like Curtis Mayfield and the Impressions urging folk to "keep on pushing'," Aretha Franklin demanding "Respect," and James Brown saying it loud about being "Black and Proud." Read more 
---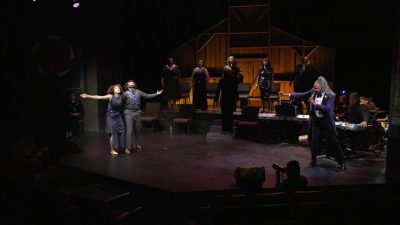 How this Black theater group is using art as a tool to 'awaken' people. By Jeffrey Brown and Sam Lane / PBS
In the months since the police killing of George Floyd, cultural institutions nationwide have grappled with their identities and missions. But for the Penumbra Theatre, just miles from the site of Floyd's murder, that re-examination began long before May, 2020. Jeffrey Brown has this story, part of our ongoing arts and culture coverage, CANVAS. Read more

---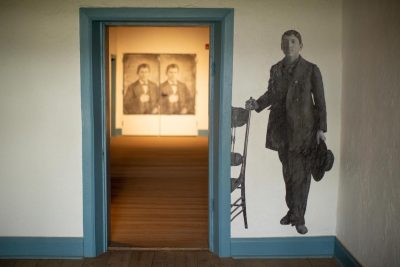 A Grim, Long-Hidden Truth Emerges in Art: Native American Enslavement. By Patricia Leigh Brown / NYT

On a bitter, windy day, a long-overdue reckoning took place in the commandant's quarters at Fort Garland Museum & Cultural Center, a former military outpost. For most of its history, the museum has celebrated the frontiersman Christopher (Kit) Carson, who briefly commanded this far-flung garrison built during American westward expansion to protect settlers from raids by tribes. But now the museum was telling a far different story in an exhibition titled "Unsilenced: Indigenous Enslavement in Southern Colorado" — one of the first dedicated to highlighting details of the little-known and centuries-old system of Indigenous bondage that the historian Andrés Reséndez called "the other slavery" in his landmark 2016 book. Read more 
---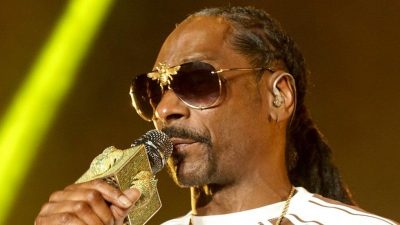 Snoop Dogg calls for 'peace in hip-hop' amid string of rapper killing. By Deena Zaru / ABC News 
Memphis rapper Young Dolph was shot and killed in his hometown on Nov. 17 while visiting Makeda's Homemade Butter Cookies, a bakery in South Memphis. He was 36. And on Dec. 9, Compton rapper Slim 400 was fatally shot in California hours after the hip-hop artist, who had collaborated with Dolph, shared a tribute to the slain rapper on Instagram. Slim 400, whose legal name is Vincent Cohran, was shot in Inglewood and died at the age of 33. "Preservation of life is everything they do not value our lives anymore we are targeted," New York rapper Jim Jones wrote in an Instagram post on Sunday, reacting to the news of Drakeo's death. "Feels like we lost a rapper every week this year. There was a time when we protected in (the) community," he added. Read more
Sports
---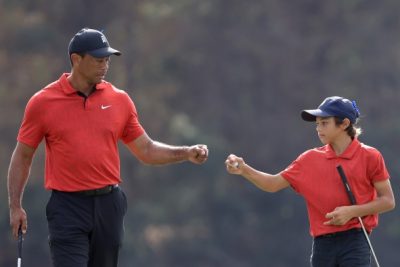 Tiger Woods at the PNC Championship was about more than golf.  By Farrell Evans / The Undefeated
To watch Charlie play golf is to witness a young player who has had every conceivable advantage to succeed at the game, from his textbook swing to cultivated mannerisms on the course. He is his father's child: precocious, athletic, determined and very competitive. Yet he is also his late grandfather's child. Earl Woods, who died in 2006 at the age of 74, was an African American man who willed a future for his son that was almost unimaginable for a Black child of his generation in a segregated America. Read more 

---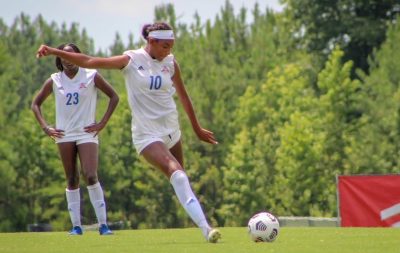 Black girls are more apt to drop out of sports. This mentorship program aims to change that. By Andrew Golden / Wash Post
According to a report published by the Women's Sports Foundation last year, girls drop out of sports at a rate two times that of boys, and the dropout rate roughly doubles for girls of color in urban communities compared with White girls in suburban communities by age 14. On a collegiate level, another study published in March found that only 9.2 percent of female college athletes last year were Black. On the professional level, VIS analysis found that less than 10 percent of the NWSL's players are Black, and the league had no Black coaches this year. Strack said she believes the issues extend beyond the playing field.  Read more 

---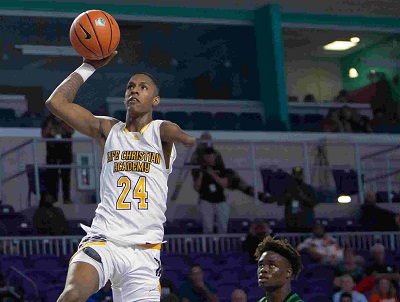 One-armed prep star Hansel Enmanuel's legend grows as he dunks on foes. By Dustin B. Levy / News-Press

Life Christian Academy's Hansel Enmanuel Donato had three dunks at the Culligan City of Palms Basketball Classic on Saturday, although the final one didn't count on the scoreboard. Donato slammed down a windmill dunk after the final buzzer of the team's 65-59 win against Choctaw, flashing a big smile to a crowd he just won over. The 6-foot-6 senior guard from the Dominican Republic lost his left arm at the age of 6 when it required amputation following a wall collapse, but it hasn't held him back on the court. If anything, it might cause teams to underestimate his dynamic playmaking abilities. "His game is not normal," teammate Angel Montas said. "It's like something supernatural." Read more 
Site Information
---
Visit our home page for more articles, book/podcast and video favorites. And at the top of this page register your email to receive notification of new editions of Race Inquiry Digest. Click here for earlier Digests.
About Race Inquiry and Race Inquiry Digest. The Digest is published on Mondays and Thursdays. 
Use the buttons below to share the Digest in an email, or post to your Facebook, Linkedin or Twitter accounts.