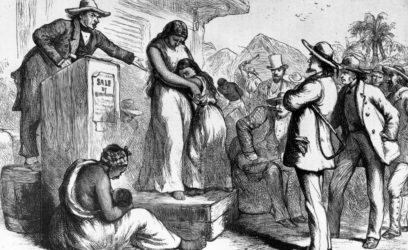 Featured –  The Dark History of New Year's Day in American Slavery / By Olivia B. Waxman / Time 
Americans are likely to think of New Year's Eve and New Year's Day as a time to celebrate the fresh start that a new year represents, but there is also a troubling side to the holiday's history. In the years before the Civil War, the first day of the new year was often a heartbreaking one for enslaved people in the United States. In the African-American community, New Year's Day used to be widely known as "Hiring Day" — or "Heartbreak Day," as the African-American abolitionist journalist William Cooper Nell described it — because enslaved people spent New Year's Eve waiting, wondering if their owners were going to rent them out to someone else, thus potentially splitting up their families. Read more

'The War of Races': How a hateful ideology echoes through American history. By Michael E. Miller / Wash Post
It was high noon on Easter 1873 when the white mob came riding into Colfax. "THE WAR OF RACES," proclaimed a headline in the New York Times. The Colfax Massacre, as it would come to be known, is one chapter in the long and bloody history of "race war" in America. It is the most radical of racist visions: an apocalyptic ideology driven by the belief that whites are in imminent danger of being wiped out. Read more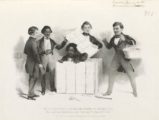 Slavery cost him his family. That's when Henry 'Box' Brown mailed himself to freedom. By Sydney Trent / Wash Post
Henry Brown had reached the nadir of his despair. The Virginia slave's pregnant wife and three children had just been sold away after their owner tried to extort money from Brown to prevent the sale. He would subsequently mail himself to freedom in a box. The plan — one of the most sensational slave escapes of the antebellum period — would later become fodder for Brown's art as an actor, magician, singer and hypnotist who toured the United States, Canada and England in the mid-19th century. Read more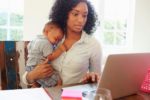 2019 marked 400 years of 'forbidden black love' in America. By Dianne M. Stewart / Wash Post
Among the many themes addressed and debated about the legacy of slavery, there is one glaring omission: America's war on black love, a war whose casualties are most apparent in the peculiar privation of love and marriage facing black women today. The majority of black women in America are single by circumstance, not by choice, and the statistics are jarring. Read more

The influential people we said goodbye to in 2019. By Bernard McGhee / PBS News Hour
A lauded writer who brought to light stories overshadowed by prejudice. An actress and singer who helped embody the manufactured innocence of the 1950s. A self-made billionaire who rose from a childhood of Depression-era poverty and twice ran for president. In 2019, the political world lost a giant in U.S. Rep. Elijah E. Cummings. He was born the son of a sharecropper, became a lawyer, then an influential congressman and champion of civil rights. Read more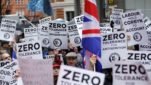 How to stop the horrifying resurgence of anti-Semitism. By Moshe Kantor / CNN
Numerous historians have concluded that Kristallnacht, the "Night of the Broken Glass" in 1938, changed everything. During a single night throughout Germany and Austria, almost one hundred Jews were murdered, hundreds of synagogues destroyed, thousands of Jewish shops and businesses ransacked and tens of thousands sent to concentration camps. Today, eight decades later, Jews around the world find themselves in the most precarious position since humanity's darkest chapter. Read more Also see, 5 stabbed at rabbi's house on Hanukkah; suspect arraigned.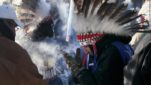 This week is the somber anniversary of the largest mass execution in the US. By Leah Asmelash / CNN
On this week more than 150 years ago, dozens of Native American men were killed by the government in the largest mass execution in US history. In the Dakota War of 1862, also known as the Sioux Uprising, groups of Dakota (part of the Sioux group of Native American tribes) were angry with the US government over broken land treaties and late annuity payments. Times were tough, too, and Dakota families were starving. Dakota natives went to war against white settlers in Minnesota, which had just become a state four years prior. Read more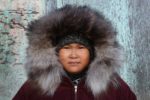 Native Americans, the census' most undercounted racial group, fight for an accurate 2020 tally. By Ben Kesslen / NBC News
Native Americans feel like they don't count. And they might not be wrong — they are the most undercounted group on the U.S. census, which means they get significantly less of much needed funding from crucial federal programs, scant improvements on reservation infrastructure and health care, and even the loss of political representation. Read more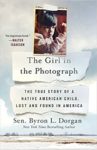 The Girl in the Photograph: The True Story of a Native American Child, Lost and Found in America. By Senator Byron L. Dorgan / Amazon
Through the story of Tamara, an abused Native American child, North Dakota Senator Byron Dorgan describes the plight of many children living on reservations―and offers hope for the future. Read more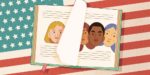 White Christian America ended in the 2010s. By Robert P. Jones / NBC News
Of all the changes to identity and belonging, the century's second decade has been particularly marked by a religious sea change. After more than two centuries of white Anglo-Saxon Protestant dominance, the United States has moved from being a majority-white Christian nation to one with no single racial and religious majority. Read more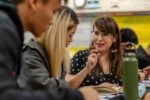 America's schools are more diverse than ever. But the teachers are still mostly white. By Laura Meckler and Kate Rabinowitz / Wash Post
Nationally, a Washington Post analysis of school district data from 46 states and the District of Columbia finds that only one-tenth of 1 percent of Latino students attend a school system where the portion of Latino teachers equals or exceeds the percentage of Latino students. It's only marginally better for black students: 7 percent were enrolled in a district where the share of black teachers matches or exceeds that for students. Among Asian students, it was 4.5 percent. Meanwhile, 99.7 percent of white students attended a district where the faculty was as white as the student body, The Post found. Read more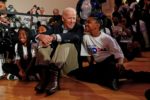 In heavily white Iowa, Democratic candidates focus on minority communities. By Maura Barrett and Deepa Shivaram / NBC News
Campaigns are working to harness that potential, as local community organizations push to educate and increase engagement in communities of color. Iowa Democrats feel confident that overall turnout in 2020 will top the 2016 participation, in which according to entrance polls, 3 percent of participating caucus goers were African American and 4 percent were Hispanic. Read more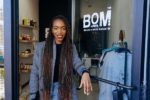 Buying Black, Rebooted. By Anthonia Akitunde / NYT
In the newest iteration of the Buy Black movement, entrepreneurs are creating marketplaces that pool black-owned brands in one space. Shown is Michelle Dalzon of the Black-Owned Market in Boston. Read More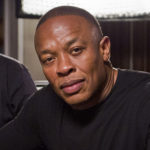 From Taylor Swift To Dr. Dre: The 10 Top-Earning Musicians Of The Decade. By Zack O'Malley / Forbes
Dr. Dre hasn't released an album since 2015 and hasn't gone on tour since the turn of the millennium. His last production credit on a No. 1 hit was in 2009, when he worked the boards on Eminem's "Crack a Bottle." But the hip-hop superproducer still topped all other music stars in earnings this decade, pulling in an estimated $950 million thanks mostly to his roughly 20% stake in Beats, the bass-heavy headphone maker Apple bought for $3 billion in 2014. Read more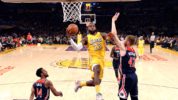 The Highest-Paid Athletes Of The Decade: Mayweather, Ronaldo And LeBron Dominate. By Kurt Badenhausen / Forbes
Blockbuster TV contracts and soaring endorsement deals from battling shoe giants Nike and Adidas were a boon to the earnings of the world's elite athletes over the past decade. Before the decade began, Tiger Woods was the only athlete on the planet to earn more than $80 million during the course of a year. Since 2010, more than a dozen could make that claim. None made more than boxing champion Floyd Mayweather, who brought in $915 million in the past 10 years, $115 million more than any other athlete, without collecting a single paycheck from a team owner or an eye-popping sponsorship deal. Read more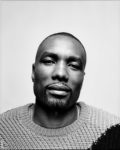 Serge Ibaka Still Can't Believe He's a Champion Now. By Alex Wong / NYT
When Serge Ibaka, made his annual summer trip home to the Republic of Congo, his itinerary was similar to his previous visits. He spent time with family members and close friends. He held basketball clinics for local youths, part of the charitable arm of his Serge Ibaka Foundation. "This kid from Congo," Ibaka said. "He used to be out there cleaning the streets, asking for money, asking for food. He used to play basketball without shoes. Now, he's a world champion."
Read more
Visit our home page for more articles. And at the top of this page register your email to receive notification of new editions of Race Inquiry Digest.   Click here for earlier Digests. 
Use the buttons below to share the Digest in an email, or you can post to your Facebook, Linkedin or Twitter accounts.