Featured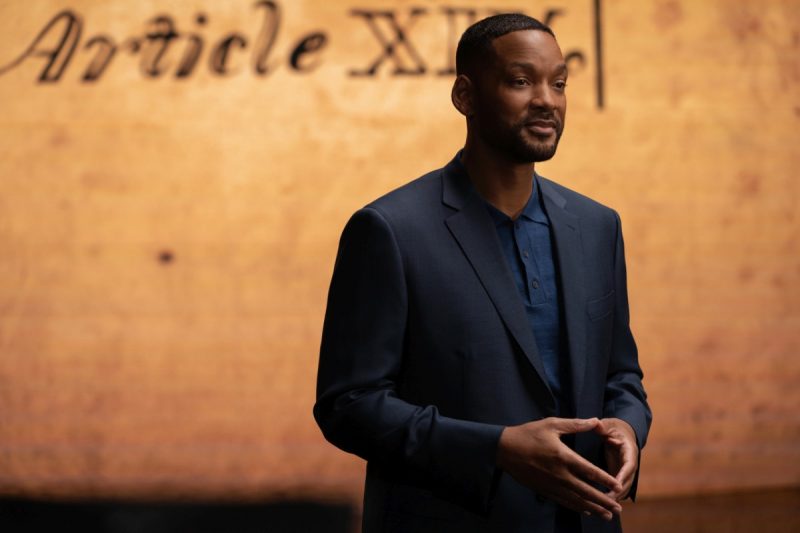 In Netflix's stirring "Amend," stars anguish over the injustices that led to the 14th Amendment. By Melanie McFarland / Salon
Will Smith, the executive producer and co-host along with Larry Wilmore, knows what the people are watching. What matters beyond that is how they're using their powers of fame here which, believe it or not, isn't to serve their own sense of righteousness. Here they and series creators Robe Imbriano and Tom Yellin call upon a small solar system's worth of Hollywood talent to use the fame in service of history, stirring our emotions as we witness how Americans fought to fulfill the 14th Amendment's promise of liberty and equal protection for all – and just as often, how and why their fellow Americans fought against them. "Amend: The Fight For America" is currently streaming on Netflix. Read more     Also see the official trailer here. 
Political / Social
---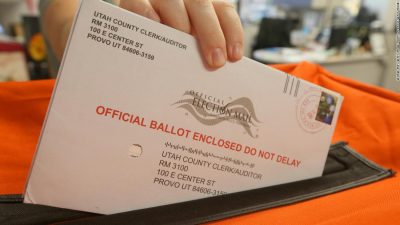 Voting rights: More than 100 bills that would restrict voting are moving through state legislatures. By Kelly Mena / CNN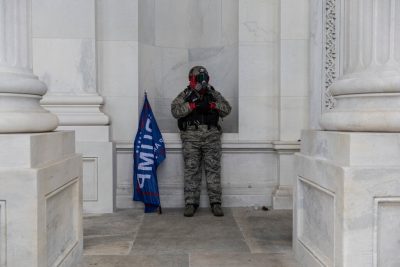 Using an Anti-Klan Law Against Trump's Clan. By Charles M. Blow / NYT
On Tuesday the N.A.A.C.P., on behalf of Representative Bennie Thompson of Mississippi, filed a federal lawsuit against Donald Trump and Rudy Giuliani over their involvement with the Jan. 6 insurrection by a violent mob of Trump supporters at the United States Capitol. The lawsuit alleges that by attempting to prevent the certification of the election, Trump and Giuliani violated the 1871 Ku Klux Klan Act, one of several anti-Klan acts passed by Congress from 1870 to 1871. Read more
---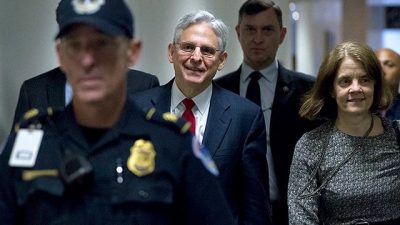 Merrick Garland vows to fight discrimination, domestic extremism as attorney general. By Dominick Mastrangelo / The Hill
"It is a fitting time to reaffirm that the role of the Attorney General is to serve the Rule of Law and to ensure equal justice under the law," Garland will say as part of his prepared remarks before the Senate Judiciary Committee on Monday. "And it is a fitting time to recognize the more than 115,000 career employees of the Department and its law enforcement agencies, and their commitment to serve the cause of justice and protect the safety of our communities."  Read more 
Related: Feds now say right-wing extremists responsible for majority of deadly terrorist attacks last year. By Jana Winter / Yahoo News
---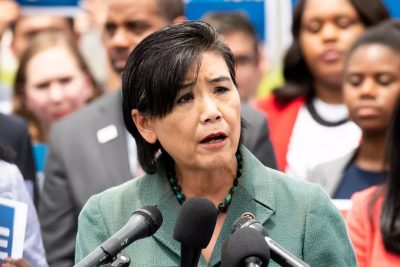 Asian American lawmakers call for a hearing on anti-Asian racism.  By Li Zhou / Vox

Asian American lawmakers on Friday laid out a policy response to anti-Asian racism, which has spiked during the pandemic: They want Congress to pass the No Hate Act, a bill that boosts local government funding for tracking hate incidents, and they want a meeting with the Department of Justice. Plus, they'd like to hold a hearing about recent attacks. "What started as dirty looks and verbal assaults has escalated," said Rep. Judy Chu (D-CA), the chair of the Congressional Asian Pacific American Caucus (CAPAC), in a press briefing. "We must put an end to this xenophobia." Read more 
Related: 'Black and Asian unity': attacks on elders spark reckoning with racism's roots. By Vivian Ho and Abene Clayton / The Guardian 
Related: This Is What No One Tells You About Being Asian In America In 2021. By Sharon Kwon / HuffPost
---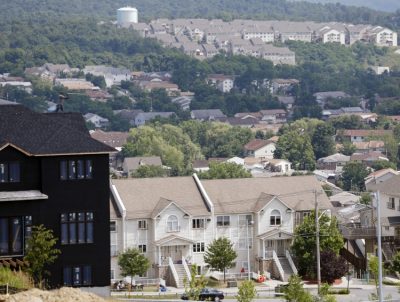 Confronting the history of housing discrimination: "It's just a remarkable record of exclusion." By CBS This Morning

From the 1930s to the 1960s, the major federal programs that developed the suburbs and guaranteed mortgages were for Whites-only, first as a matter of policy and later in practice. "Redlining" is a term that comes from maps adopted by the Federal Housing Authority. Green, blue and yellow areas were typically eligible for government-backed loans and investment. The red areas – often with large minority populations – were not eligible, leaving them starved for resources. Read more 
---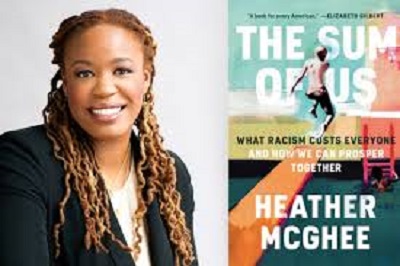 The Book That Should Change How Progressives Talk About Race. By Michelle Goldberg / NYT

When Heather McGhee was a 25-year-old staffer at Demos, the progressive think tank she would eventually lead, she went to Congress to present findings on shocking increases in individual and family debt. "Few politicians in Washington knew what it was like to have bill collectors incessantly ringing their phones about balances that kept growing every month," McGhee writes in her new book, "The Sum of Us: What Racism Costs Everyone and How We Can Prosper Together." Read more
---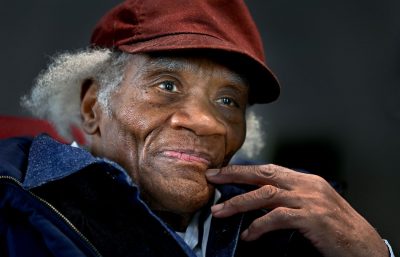 He was locked up at age 15. Almost seven decades later, he's reentering an unfamiliar world. By Karen Heller / Wash Post

On a snow-flecked morning earlier this month, Joe Ligon stepped from his lawyer's car, his gait deliberate yet steady, his hair as white as down. A few hours before, he had eaten a breakfast of pancakes, two bowls of cereal, no milk, his final meal in prison. "This is no sad day for me," he said. "Feel real good. Like a dream come true. I anticipated this from Day One." What was Ligon looking forward to? "A better everything." Read more 
Related: Albert Woodfox Speaks on Racial Justice in America. Woodfox, 74, had spent over 40 years in solitary confinement while incarcerated in Louisiana State Penitentiary, one of the longest periods of solitary confinement periods in the history of the U.S. By Josiah Bates / Time
---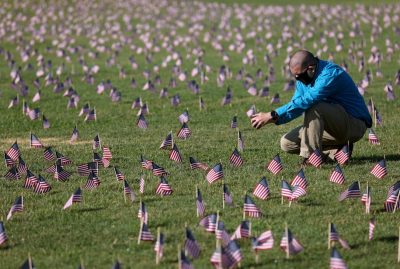 U.S. life expectancy has fallen by a full year due to COVID-19, and 2.7 years for Black Americans. Hunter for Daily Kos

As shocking as the news is, the details are actually much worse. The Washington Post reports that the government's released data shows that Black American life expectancy declined by 2.7 years, or over three times the decrease for white Americans. Latino Americans faced a decline of 1.9 years. That's horrific, but it reflects what we've already known about the pandemic: Black and Latino Americans are nearly twice as likely to die from COVID-19 as whites. Native American death rates are even higher. Read more 
---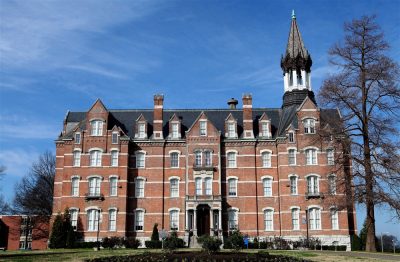 From Covid aid to record donations: Influx of funding helps keep HBCUs' doors open. By Curtis Bunn / NBC News
Millions of dollars — $260 million alone from MacKenzie Scott, the ex-wife of Amazon.com founder Jeff Bezos — has been pledged to HBCUs in recent months, an influx of funds that pulled some colleges from the brink to financial solvency. The fact that HBCUs produce 20 percent of the country's Black college graduates, even though they are only 3 percent of all colleges in the country, speaks to their importance. Shown is Jubilee Hall at Fisk University on Jan. 1, 2016 in Nashville, Tenn.   Read more
---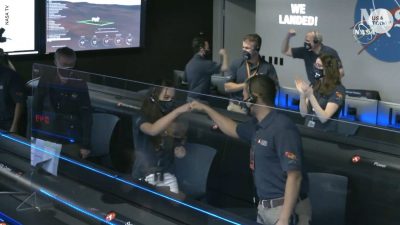 Mars rover Perseverance: NASA diversity catches viewers' attention. By Elinor Aspegren / USA Today
As NASA scientists cheered the landing of its newest robotic explorer on Mars, some viewers were looking around the control room. "So many amazing people have worked on the Perseverance rover and it's great to see the diversity of people in STEM being highlighted on the @NASA live stream tonight! #spaceisforeveryone #stemisforeveryone," one person said on Twitter. "Amazing to watch mission control in action. Such a diversity of age groups, race, sex," another tweeted. "Truly America at its best." Read more 
---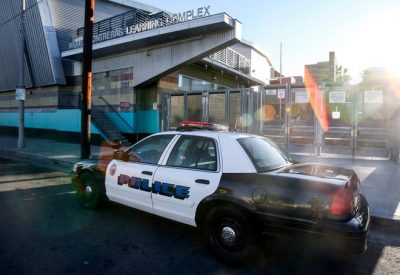 Los Angeles schools cut police funds to boost Black students. By AP and USA Today

The board overseeing the Los Angeles Unified School District has cut $25 million from the budget for school police and will use the money to help fund an achievement plan for Black students. The plan approved by the school board Tuesday will cut 70 sworn officers, 62 nonsworn officers and one support staff position from the Los Angeles School Police Department, leaving the force with 211 officers, the Los Angeles Times reported. Read more 
Historical / Cultural
---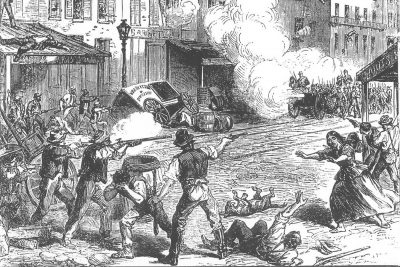 The Real Story of the 'Draft Riots.' By Elizabeth Mitchell / NYT
In 1863, mobs of white New Yorkers terrorized Black people. The response has something to teach us. Many people today, if they have even heard of the Draft Riots, probably know it as a violent citizens' revolt against President Abraham Lincoln's 1863 conscription of soldiers. The story of the merchants' response to the so-called Draft Riots is a reminder that we can all do more if we don't want the lives of more Black people to be marred by cruelty. That begins with having a cleareyed view of our own history. Understanding the past in a way that's neither sugarcoated nor whitewashed will keep us moving forward. Read more 
---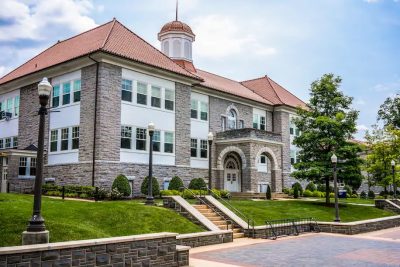 Three JMU buildings once named for Confederates now honor African Americans. By Nick Anderson / Wash Post
James Madison University has renamed three prominent buildings for African Americans who made significant contributions to the public institution in Virginia's Shenandoah Valley, culminating a process of historical reckoning that began last summer when officials removed the names of Confederate leaders from the halls. The buildings, all on the Quad of the campus in Harrisonburg, now honor elements of the school's past that had long been overlooked. The JMU governing board approved the plan Friday. Read more
---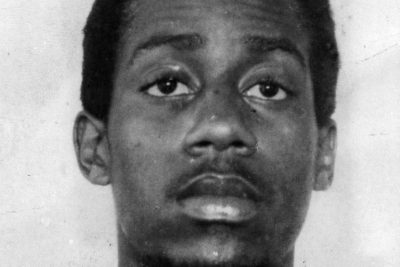 The secret FBI informant who betrayed Black Panther leader Fred Hampton. By Robert Mitchell / Wash Post

The new movie 'Judas and the Black Messiah' explores the role William O'Neal played in Hampton's death. William O'Neal's secret life came to an end three years after the Chicago police raid that killed charismatic Black Panther leader Fred Hampton. In a front-page story on Feb. 3, 1973, the Chicago Tribune identified O'Neal, the onetime Black Panther security chief, as an informant who aided the FBI in an investigation of a murder ring operated by current and former members of the Chicago Police Department. Read more 
---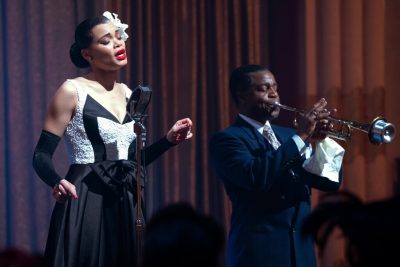 Billie Holiday's Story Depends on Who's Telling It. By Robert Ho / NYT
There are almost as many interpretations of her short life and enormous legacy as there are books and films about her, including the new biopic starring Andra Day. In the forthcoming drama "The United States vs. Billie Holiday," Parks, who wrote the screenplay, really gets into it, placing many of Holiday's better-known battles — with heroin addiction, Jim Crow-era racism, and a seemingly endless string of swindlers and cads — in the context of her lesser-known struggles with Harry J. Anslinger, the unabashedly racist head of the now-defunct Federal Bureau of Narcotics. Read more 
Related: Director Lee Daniels on the Activism of Singer Billie Holiday. By Lee Daniels / Variety 
---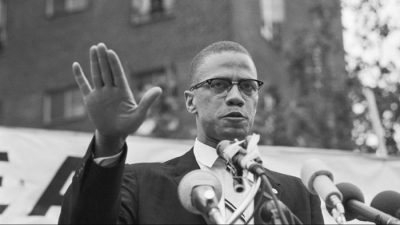 In 'The Dead Are Arising,' Malcolm X's spirit is still very much alive. By Justin Tinsley / The Undefeated

When I spoke to Tamara Payne about the Malcolm X biography The Dead Are Arising: The Life of Malcolm X, the way she described her responsibility to the famed human rights icon was simultaneously simple and daunting. "We're bringing Malcolm back to us," Payne said. The Dead Are Arising is the product of nearly 30 years of work by Payne's father, the legendary Pulitzer-winning journalist Les Payne. The elder Payne died in 2018 and Tamara, who had been the primary researcher on the project, stepped in to finish the book, which won the 2020 National Book Award for nonfiction. Read more
---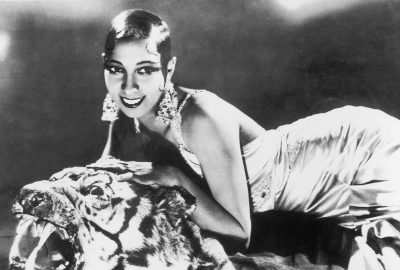 Where is the love?: Seeking intimacy in Josephine Baker's films. By Terri Simone Francis / Salon

Despite her landmark achievement of topping the bill in three feature films in the early 20th century when most Black women actors were structurally relegated to the narrative backdrop of white American and European productions, Josephine Baker's films grieve the star she might have been. She projected vivaciousness, glamour and a uniquely womanist internationalism as she shimmied in bananas, performed in world capitals, and strolled with her cheetah, but her screen roles placed this extraordinary performer in a paradoxical space where she was both essential and incidental to the plot. Read more
---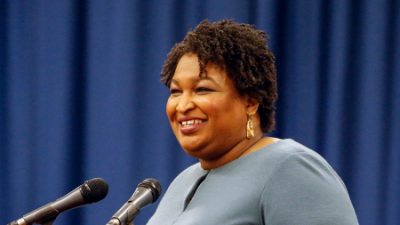 Stacey Abrams on her New Legal Thriller 'While Justice Sleeps.' By Jazz Tangcay / Variety

As Stacey Abrams continues to work against voter suppression and voting rights in her home state of Georgia, and while navigating her freshman awards season with her documentary, "All In: The Fight for Democracy," the trailblazer found time to write a novel. "While Justice Sleeps" is set to be published by Penguin Random House on May 11 and, in a new interview with Variety, Abrams revealed more details about the thriller that has been several years in the making. Read more 
---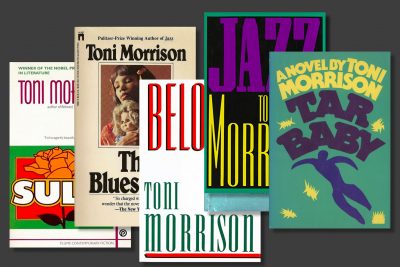 The Essential Toni Morrison. By Veronica Chambers / NYT
Looking to read one of her books? Let us help. In everything Morrison wrote, she offered narratives that revealed the journeys of characters, specific but universal, flawed and imperfect, with a deeply American desire for freedom and adventure. One might say that because her characters were almost exclusively African-American, the quest to be free — in mind, body and spirit — was the consistent adventure. Read more
Sports
---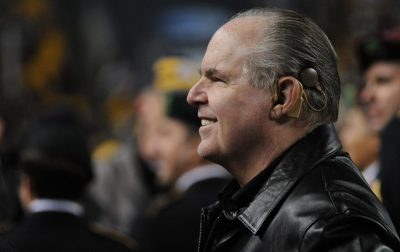 When Rush Limbaugh Was Too Racist for The NFL By David Zirin / The Nation
In 2010, Rush Limbaugh had a bright idea: The right-wing shock jock would buy an NFL team, specifically the St. Louis Rams, bringing him a new level of power and respectability. The response by players in the league—even in those pre-Kaepernick times—was pretty unequivocal. "I don't want anything to do with a team that he has any part of," then New York Giant Mathias Kiwanuka said to the New York Daily News "He can do whatever he wants; it is a free country. But if it goes through, I can tell you where I am not going to play." Read more
Related: Rush Limbaugh dies at 70. The Republican Party he poisoned remains. By Zack Beauchamp / Vox 
---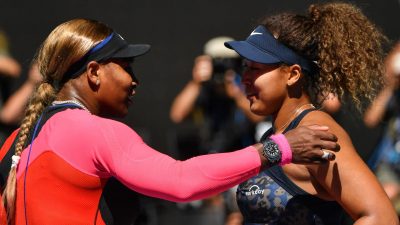 As Serena Williams nears the end, her greatness plays on in Naomi Osaka. By Jerry Brewer / Wash Post
Williams, who has spent 25 of her 39 years as a groundbreaking professional tennis player, is inching closer to stepping away for good. In her sport, she is well beyond Tom Brady territory when it comes to age defiance, and though she played some of her best recent tennis during this tournament, the hunt for a record-tying 24th Grand Slam title seems more burdensome than exciting for her now. She is transitioning mentally, and on the other side of aging, the 23-year-old Osaka is gaining strength and realizing that this is her time. In sports, torches aren't often passed easily. The transfer requires some yanking. Osaka gave a strong tug with an overpowering 6-3, 6-4 victory over Williams. Read more 
Related: Naomi Osaka wins Australian Open with victory over American Jennifer Brady. By Chuck Culpepper / Wash Post
---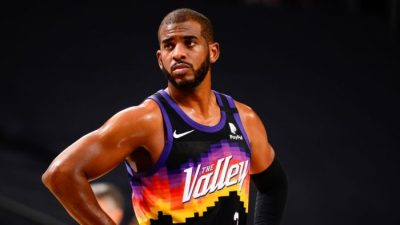 'Why Not Us': Chris Paul's pride, appreciation and love for HBCUs on full display. By Jayla Jones / The Undefeated
With Why Not Us: North Carolina Central University Men's Basketball docuseries, Chris Paul is going next-level with his appreciation of historically Black college and university (HBCU) culture. The eight-episode series that premiered Feb. 12 and is presented by The Undefeated via ESPN+ follows head coach LeVelle Moton and the NCCU men's basketball team for eight weeks as they navigate the challenges of being a small program and working toward their goal of becoming the first HBCU team to make the NCAA Sweet 16. Read more 
---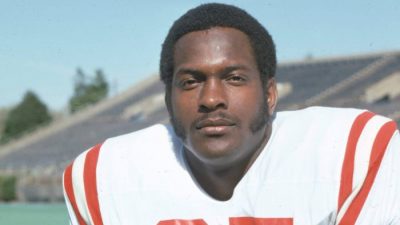 'If they could do it, I could do it': The integration of Ole Miss football. By David Steele / The Undefeated

James Reed still gets asked the question: How does a Black high school football star from Meridian, Mississippi, in the early 1970s decide to play at the University of Mississippi? At Ole Miss, where Colonel Rebel was the mascot, the Confederate flag flew in the stands and "Dixie" was played at games, and where white students rioted in response to James Meredith integrating the university? "The individuals who integrated Southern Mississippi, Mississippi State. You saw all of this unfold, whether it was LSU, whether it was Auburn, whether it was University of Georgia – you saw this unfolding. "And you said to yourself, 'If they could do it, I could do it.' " Read more 
---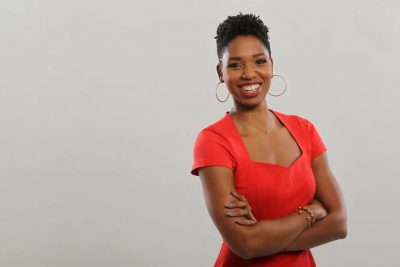 Monica McNutt's rapid rise at ESPN continues with 'Around the Horn' debut. By Scott Allen / Wash Post
Monica McNutt's year is off to a whirlwind start and showing no signs of slowing down. Less than two weeks after the ACC Network host and analyst made her "SportsCenter" debut in late January, McNutt was on the call for the women's basketball thriller between No. 1 South Carolina and No. 2 Connecticut from Fox Sports 1's studio in Charlotte. McNutt added another bullet to her impressive résuméWednesday, when she appeared as a panelist for the first time on ESPN's "Around the Horn." Read more 
Site Information
---
Visit our home page for more articles, book/podcast and video favorites. And at the top of this page register your email to receive notification of new editions of Race Inquiry Digest. Click here for earlier Digests.
About Race Inquiry and Race Inquiry Digest. The Digest is published on Mondays and Thursdays. 
Use the buttons below to share the Digest in an email, or post to your Facebook, Linkedin or Twitter accounts.