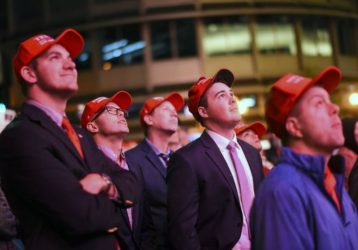 Featured – Does Anyone Have a Clue About How to Fight Back Against Trump's Racism? By Thomas B. Edsall / NYT
Can Democrats diminish the bigotry that Donald Trump has unleashed in this country? Moderates and progressives have a lot to lose by ignoring each other on this crucial question. Stung by the success of Trump's anti-immigrant, racist campaign themes in 2016, left-of-center advocacy groups — think tanks, unions, progressive academics and Democratic consultants — are developing tools this year to counter the continuing Republican assault on liberal values, based on the optimistic assumption that the reservoir of white animosity is not so deep that Trump is assured re-election. Read more   Also see, Hate is on the Ballot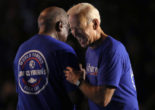 Clyburn Delivers Emotional Endorsement Of Biden Just Before Critical SC Primary. By Kate Riga / Talkingpointsmemo
Former Vice President Joe Biden won an endorsement from Rep. Jim Clyburn (D-SC) Wednesday, a critical player in a state Biden dearly wants to win. His voice choked with emotion, Clyburn opened his remarks with memories of his late wife. "We often talked about the leadership of this country," he said from a lectern festooned with Biden signs. "And there's nobody who Emily loved as a leader in this country more than she loved Joe Biden."Read more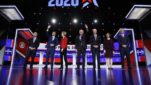 The South Carolina Debate Was a Festival of White Democrats Pandering to Black Voters. By Edwin Rios and Natalie Baptiste / Mother Jones
The chaotic, rollicking debate on Tuesday night offered a chance for Democratic presidential candidates to make their closing cases to the Black voters of South Carolina, who constitute roughly two-thirds of the Democratic primary electorate. Given that the closest thing to diversity on stage in Charleston was the liver spots on the old guys, the debate could only have ever been one thing: a festival of pandering. Here are some of the most panderiffic moments from Tuesday night. Read more   Also see, The 'Black Questions' at Debates Are Awful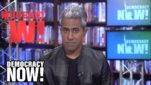 "The Billionaire Election": Anand Giridharadas on How 2020 Is a Referendum on Wealth Inequality. By Amy Goodman / Democracy Now
The 10th Democratic presidential debate took place Tuesday in Charleston, South Carolina, and two billionaires were at either end of the stage: Michael Bloomberg and Tom Steyer. Front-runner Bernie Sanders, who has made attacking the power of the "billionaire class" a central theme of his campaign, stood in the middle. It was a visual representation of the split within the Democratic Party, in which a growing number of people are "rising up against plutocracy," says Anand Giridharadas, editor-at-large at Time magazine and author of "Winners Take All: The Elite Charade of Changing the World." His recent piece for The New York Times is titled "The Billionaire Election: Does the world belong to them or to us? Listen to the interview here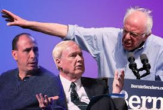 Can Bernie win? Absolutely — and I don't even support him. By Bob Cesca / Salon

My argument for Bernie's electability begins with political scientist Rachel Bitecofer, a senior fellow at the Niskanen Center and a professor at Christopher Newport University in Virginia. Essentially, Bitecofer says the candidate isn't nearly as important as voter turnout and the strength of "negative partisanship." Simply put, national elections aren't decided by issues, legislative records or many of the old school measures of electoral success. In the post-2016 era, elections are won or lost based on energy — the determination of voters to punish (or "own") the other side. Turnout and the will to inflict pain on the enemy at the ballot box is how elections are decided now. I don't love the sentiment, but I don't disagree that it exists. Read more  Also see,  Bernie Sanders' socialism problem is real.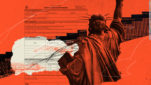 This is a big week for the wall Trump is building. But it has nothing to do with the border. By Catherine E. Shoichet / CNN

There's another wall President Trump is building — without spending a single cent on concrete or steel. And this week, a big piece of it becomes official. A new measure known as the public charge rule goes into effect on Monday. It's a major change that could impact hundreds of thousands of people — or by some estimates, even millions. The rule is effectively a wealth test for legal immigration, adding new criteria for who can get green cards based on whether they use government benefits — such as food stamps, Medicaid and subsidized housing — or are expected to in the future. Read more  Also see, Trump's Border Patrol shock troops: So much for conservative "small government"  And also see, Trump's chief of staff admits immigrants help the economy, amid U.S. immigration crackdown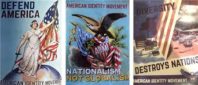 White supremacist propaganda produced by U.S. hate groups is spreading — and working. By Carla Hill / NBC News

White supremacists and their ilk have long used propaganda as a tool to spread their message. Long before the internet, men stood on corners with paper bags of hateful flyers or drove from town to town, leaving their racist or anti-Semitic photocopies on front steps and in driveways. This tried-and-true tactic is now back with a vengeance. In 2019, U.S. white supremacists employed paper canvassing of neighborhoods and college campuses more than at any time in recent memory, with an unprecedented number of flyers, banners, stickers and posters appearing across the country. Read more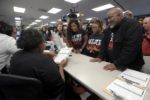 Courts are seeing through Republicans' voter suppression trickery. By Editorial Board / Wash Post
A DAY after a state appeals court in North Carolina temporarily blocked a new voter identification law that discriminates against African American voters, a federal appellate court ruled that Florida can't use wealth as a barrier to restoring the voting rights of ex-felons. The decisions are not final, as appeals continue in the two cases by Republicans who are intent on using whatever means necessary to try to stop minorities from voting. That, however, doesn't detract from the significance of the rulings and the recognition by the courts that these laws are nothing but an unconscionable effort to interfere with the cherished right of Americans to cast a ballot. Read more   Also see, Black at the Ballot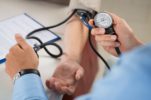 New study reveals previously invisible health issues among Asians in U.S. By Agnes Constante / NBC News
As an aggregate group, Asians in America appeared healthier than non-Hispanic whites, according to the study. But when researchers disaggregated the data, they uncovered a number of disparities, among them that Vietnamese respondents reported fair or poor health more than twice as often as non-Hispanic whites and Asians overall. Japanese respondents had a higher proportion of people who were obese or overweight than non-Hispanic whites and Asians overall, and Japanese and Koreans reported higher rates of diabetes than non-Hispanic whites and Asians overall. Read more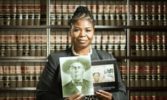 Lost Lineage: The quest to identify black Americans' roots. By Nicole Ellis / Wash Post
For many Americans, blended ancestry is an integral part of their identity. The mosaic of hyphenated heritages preserves cultural connections beyond the United States, lineages that build pride and a sense of belonging. But for Americans descended from enslaved Africans, the roots of their ancestry are often a mystery. Family trees go dark after five or six generations, a reminder that 150 years ago, black people weren't considered people. Read more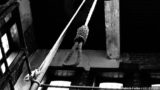 Congress makes lynching a federal crime, 65 years after Emmett Till. By Matthew Daly / Associated Press and PBS

Sixty-five years after 14-year-old Emmett Till was lynched in Mississippi, Congress has approved legislation designating lynching as a hate crime under federal law. The bill, introduced by Illinois Rep. Bobby Rush and named after Till, comes 120 years after Congress first considered anti-lynching legislation and after dozens of similar efforts were defeated. The measure was approved 410 to 4 on Wednesday in the House and now goes to the White House, where President Donald Trump is expected to sign it. Read more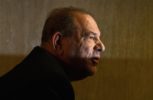 Why Harvey Weinstein's Guilt Matters to Black Women. By Salamishah Tillet / NYT
Before Mr. Weinstein's conviction on Monday, many black women assaulted by African-American men have had to make a difficult choice: suffer quietly or seek justice by appearing to collude with a racist system. In December, the rapper 50 Cent said as much to Oprah Winfrey when he blasted her in an Instagram post. "I don't understand why Oprah is going after black men," he wrote. "No Harvey Weinstein, No Epstein, just Michael Jackson and Russell Simmons."Read more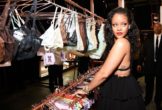 Rihanna Delivers Victoria's Secret Its Final Business Blow. By Kori Hale / Forbes
Savage X Fenty has been gaining market share on Victoria's Secret to the point where its parent company L Brands has sold a controlling stake in the company, to a private-equity firm at a dismal $1.1 billion valuation. They had been suffering from declining sales while Rihanna's lingerie brand is skyrocketing, causing the legacy company to be spun off into a fully private company. Read more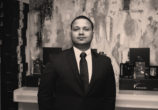 Head of America's only black telecom company wants to change the mobile landscape. By Curtis Bunn / NBC News

At birth, Freddie Figgers was abandoned next to a dumpster. At 9, his father gave him a used computer. At 16, he started a computer repair company and five years later purchased a cellphone tower. When he was 19, Figgers launched Figgers Wireless, which over the next 11 years would provide mobile phones to nearly 1 million customers. For his next act, Figgers, now 30, has patented a Wireless Inconductive Charger — which he says could change the cellphone industry entirely. Read more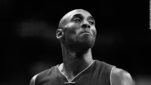 The Black Mamba may be gone but the mentality that made him a legend lives on. By Steve Almasy / CNN

Kobe Bryant was a happy man in his basketball retirement. He rarely attended Lakers games, focusing instead on his wife and four daughters, his business endeavors, writing a book, making an award-winning short film and becoming a youth coach. The broad smile that was so Kobe was so evident in all of his interviews in what was the second phase of his adult life. In this new life, he approached everything with the same "Mamba mentality" that made him a basketball superstar and champion. In death he leaves behind a legacy of having imparted the desire for being the best at anything he did. Read more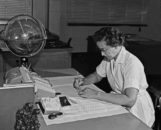 Katherine Johnson, NASA Mathematician And An Inspiration For 'Hidden Figures,' Dies. By Russell Lewis / NPR
Katherine Johnson, a mathematician who was one of NASA's human "computers" and an unsung hero of the space agency's early days, died Monday. She calculated the flight path for America's first crewed space mission and moon landing, and she was among the women profiled in the book and movie Hidden Figures. She was 101. Read more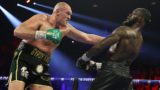 Black America watched Deontay Wilder lose and it hurt. By David Dennis Jr. / The Undefeated
As soon as Deontay Wilder's corner threw in the towel in the seventh round of his heavyweight championship fight with Tyson Fury, the jokes started flying about how his loss was the final blow to what has been a devastating Black History Month, full of embarrassments, trauma and predominantly white award shows. There was real angst in black America over Wilder's loss and a lot of that consternation came from the ways we grapple with race in this country. Read more  
Visit our home page for more articles, book/podcast and video favorites. And at the top of this page register your email to receive notification of new editions of Race Inquiry Digest. Click here for earlier Digests.
Use the buttons below to share the Digest in an email, or post to your Facebook, Linkedin or Twitter accounts.