Featured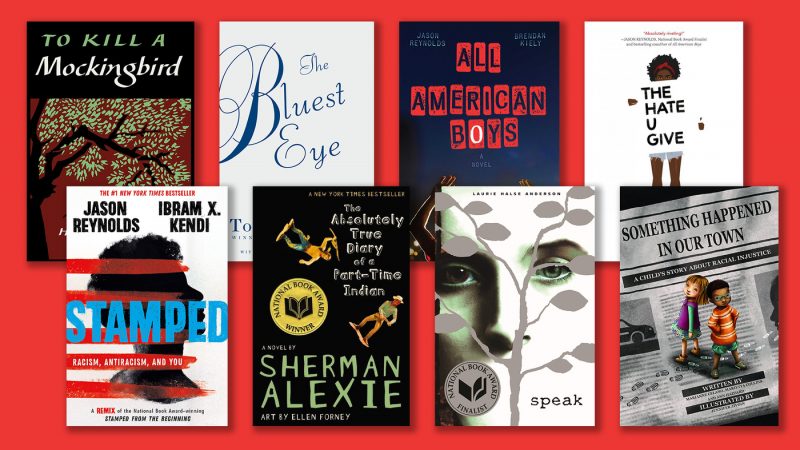 Big majorities reject book bans – CBS News poll. By Fred Backus and Anthony Salvanto / CBS News

Americans overwhelmingly reject the idea of banning books about history or race. One reason for that: a big majority also say teaching about the history of race in America makes students understand what others went through. Large majorities — more than eight in 10 — don't think books should be banned from schools for discussing race and criticizing U.S. history, for depicting slavery in the past or more broadly for political ideas they disagree with. We see wide agreement across party lines, and between White and Black Americans on this. Parents feel the same as the wider public. Read more 
Related: The Authoritarian Impulse Behind the Book Banning Wave. By Edward O. Frantz / The Progressive
Political / Social
---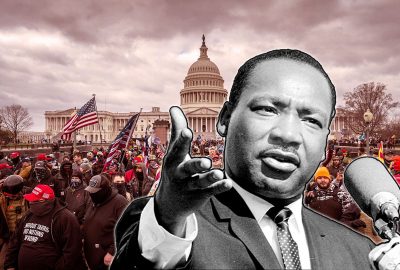 Jelani Cobb on the anti-CRT campaign's high stakes and the deep roots of fascism in America. By Chauncey Devega / Salon
In this conversation Cobb explains how Black History Month and its emphasis on truth, facts, and real history stands against the lies and other fictions that are the heart of fascism and racial authoritarianism. He also warns that most Americans are hobbled in their ability to understand the existential danger posed by neofascism and white supremacy because they lack a real understanding of American history and how such evil forces are endemic to this country and not something foreign or abroad. Towards the end of this conversation, Cobb highlights how lessons in hope and resistance can be learned from the Black Freedom Struggle and the ways that they can help to sustain what will be a long war against American neofascism and white supremacy. Read more 
Related: What Americans Really Think About 'Critical Race Theory.' By Jamelle Bouie / NYT
---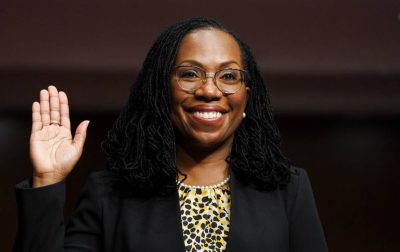 Biden Has Chosen Ketanji Brown Jackson for a Reason. By Elie Mystal / The Nation
Yes, Jackson's nomination fulfills a historic promise. She's also a legal superstar who's long been considered a top contender for the court.
Joe Biden has chosen Ketanji Brown Jackson to replace Stephen Breyer on the Supreme Court. If confirmed, Judge Jackson will be the first Black woman to serve on the nation's highest court, only the fourth person of color, and the sixth woman among the 115 justices who've served throughout US history. Read more 
Related: The GOP's real fear about Judge Jackson? That she's every bit as good as Biden says. By E.J. Dionne Jr. / Wash Post
Related: How Paul Ryan is related to Ketanji Brown Jackson. By Roxanne Roberts / Wash Post 
---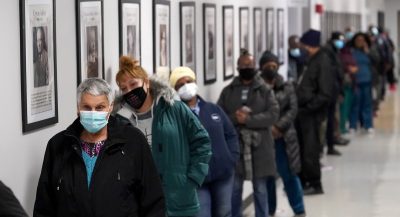 The Supreme Court takes on another Voting Rights Act case . By Carrie Jackson / NPR
The nation's premier tool to protect voting rights is in mortal danger, threatened on multiple fronts by the Supreme Court and lower-ranking federal judges, scholars and civil rights advocates say. The latest blow to the landmark Voting Rights Act of 1965 came this week in Arkansas, where a federal judge appointed by former President Donald Trump dismissed a case over new statehouse maps. The NAACP and the American Civil Liberties Union argued that the maps diluted the power of Black voters. But the judge said he found no way for the outside advocates to proceed. Read more 
---
Republicans pick Putin over democracy — and Rick Scott's creepy blueprint for America shows why. By Amanda Marcotte / Salon
It's not just about Trump: Like Putin, Republicans know their far-right dystopian vision can't survive a ballot box.
On the surface, it seems like Republicans can't decide how they feel about Russian President Vladimir Putin invading the sovereign country of Ukraine. On one hand, the more old guard GOP leadership is formally denouncing Putin and trying to score their political points against Joe Biden by claiming that this is evidence that the U.S. president is "weak." But both their de facto leader, Donald Trump, and their de facto party agenda-setter, Tucker Carlson, have been out there making their love and support of Putin known. As with every internal conflict in the GOP, the smart bet is the Trumpian wing will win over the traditional conservatives, even though it once again means that Republicans will be siding against America and democracy in favor of the forces of authoritarianism. Read more 
---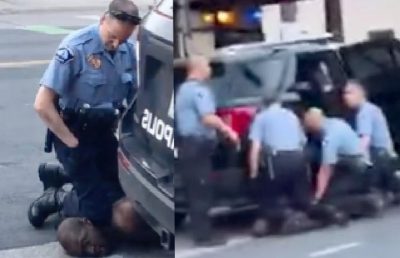 3 Former Officers Are Convicted of Violating George Floyd's Civil Rights. By Tim Arango, Nicholas Bogel-Burroughs and Jay Senter / NYT
Three former Minneapolis police officers were found guilty on Thursday of federal crimes for failing to intervene as another officer killed George Floyd by pressing his knee on his neck for more than nine minutes. The case was an extraordinarily rare example of the Justice Department prosecuting officers for their inaction while another officer used excessive force. The verdicts signal to police departments across America that juries may become more willing to convict not just officers who kill people on the job, but also those who watch them do it. Read more
---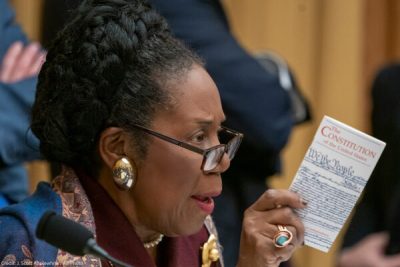 After decades of lobbying, supporters say they have the votes in the House to pass a reparations bill. By Emanuel Felton / Wash Post
More than three decades after it was first introduced, a House bill that would create a commission to study reparations for Black Americans has the votes to pass, its key champions say. That broad support, they contend, shows that the idea of reparations has gone from the fringes to the mainstream of American politics. "This has been a 30-plus year journey," said Rep. Sheila Jackson Lee (D-Texas). "We had to take a different approach. We had to go one by one to members explaining this does not generate a check." Read more 
---
Bomb Threats Are Roiling Historically Black Colleges and Universities. By Margaret Renkl / NYT
Mourners stand across the street during funeral services for a 14-year-old girl who was killed in the 16th Street Baptist Church bombing on Sept. 17, 1963, in Birmingham, 
Last week, officials at Fisk University here ordered a lockdown while investigators responded to a bomb threat on campus. When I heard the news, my first reaction was a gut-wrenching sense of inevitability, and not just because more than 20 historically Black colleges and universities have received bomb threats in the last three weeks. White supremacists in the South — and far beyond the South — have been targeting Black schools and churches since these institutions were founded. Read more 
Related: Three plead guilty to terrorism charges in white supremacist plot to disrupt U.S. power grid, start race war. By Andrew Jeong / Wash Post
---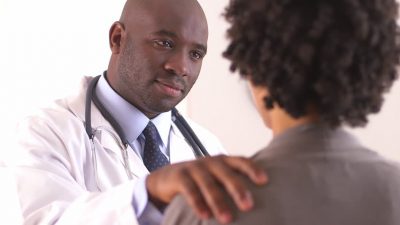 We Need More Black Doctors. By Princess Currence / The Progressive Magazine
While Black doctors help Black patients experience a higher quality of care, the pairing is difficult to make because of a shortage of Black doctors.
A just-released report from Verywell, a website providing health and wellness information, found that half of Black Americans interviewed for the survey agree that "the healthcare system is racist," while one in three survey respondents say they have experienced racism while dealing with healthcare providers. Research from The New England Journal of Medicine, which looked at data collected between 1978 and 2019, shows that Black and Latinx physicians in particular, remain underrepresented in the field: "In 1978, Black men accounted for 3.1% of the national medical student body. By 2019, the cognate figure was 2.9%." Read more 
Related: Black women are overrepresented and underpaid in health care's toughest jobs, study shows. By Julianne McShane /  Wash Post
---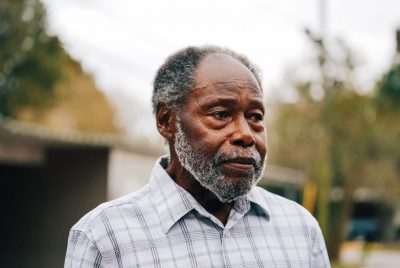 When A Prison Sentence Of 10 Years And 6 Months Turns Into Forever. By Jessica Schulberg / HuffPost
Life sentences in Louisiana used to come with the opportunity of early release for good behavior. When the rules changed, these people were left behind in Angola and forgotten for decades.
There is no record of how many of the 10/6 lifers died in prison. Of roughly 65 who are still alive, the overwhelming majority are Black. Now, after spending decades longer in prison than they were told they would, some of them are finally getting out. Read more
Ethics / Morality / Religion
---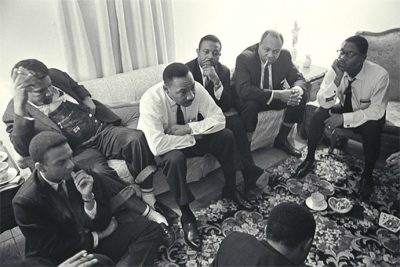 Black Social Gospel, Radical Politics, and Internationalism. By William Hogue / AAIHS
Dorrian is part of a group of scholars interested in the Black Social Gospel. Historians like Lawrence Carter, Barbara Ransby, Robin Kelley, Evelyn Brooks Higginbotham, Edward Blum, Johnathan Kahn, Randal Jelks, and many others have contributed to this growing field of scholarship. These scholars have all illuminated various aspects of the social gospel tradition, especially as they relate to Du Bois and King. However, there has been less scholarship on the connections between the Black Social Gospel and Black Internationalism and anticolonialism. Yet, history shows that Black social gospelers were highly interested in international affairs. Read more
Related: King Center class on how MLK's nonviolence philosophy remains viable today. By Eliott C. McLaughlin / CNN
---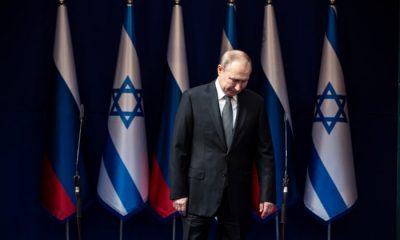 The antisemitism animating Putin's claim to 'denazify' Ukraine.  By Jason Stanley / The Guardian
The Russian leader's pretext for invasion recasts Ukraine's Jewish president as a Nazi and Russian Christians as true victims of the Holocaust.
Fascism is a cult of the leader, who promises national restoration in the face of supposed humiliation by ethnic or religious minorities, liberals, feminists, immigrants, and homosexuals. The fascist leader claims the nation has been humiliated and its masculinity threatened by these forces. It must regain its former glory (and often its former territory) with violence. He offers himself as the only one who can restore it. Read more

---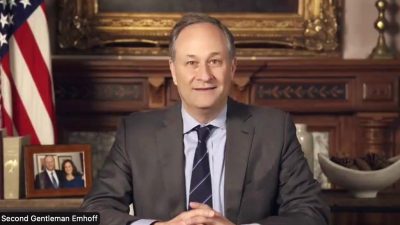 Doug Emhoff highlights Black interfaith contributions as new project launches. By Adelle M. Banks / RNS
As the project of the Interfaith Youth Core launches with aims to convene Black religious leaders across faith lines for conversation and collaboration, Emhoff said his interfaith marriage with Kamala Harris, now the first Black female vice president, followed the discovery that their shared values were rooted in their different faiths. "Faith and justice are very interrelated," said Emhoff, a Jewish man married to a Baptist woman raised by a Hindu family. "And as an interfaith family ourselves we know that that same commitment to justice is a thread that runs through so many different religions." Read more 
Historical / Cultural

---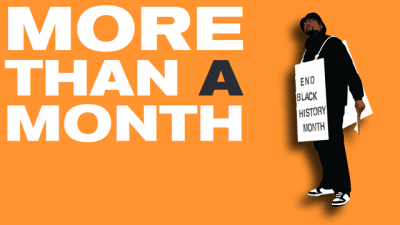 Why does Black History Month Matter? By Sandhya Dirks / NPR

About 10 years ago, Shukree Hassan Tilghman tried to cancel Black History Month. Outfitted in a sandwich board with the words "End Black History Month" written across the front, he walked the streets of New York City looking for people to sign his petition to do away with it. To figure out what Tilghman was up to, it helps to know the other side of his placard read "Black history is American history." It also helps to know he was filming all this for a documentary he made, "More Than A Month." That movie explored an ongoing question about Black History Month; rather than lifting up African American accomplishment, does it instead maintain a segregated history of America? Read more 
---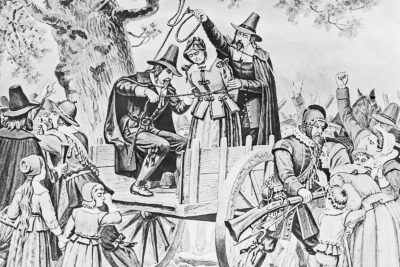 The historical truth about women burned at the stake in America? Most were Black. By Kali Nicole Gross / Wash Post
---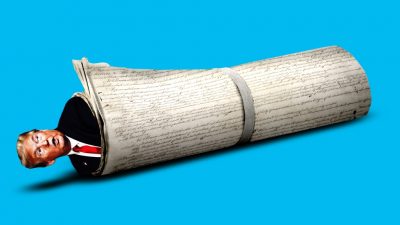 In 1871, Congress Crafted a Law to Break the Klan. Today, It's Targeting Trump. By Pema Levy / Mother Jones

How a post–Civil War statute is being brushed off to save American democracy.
The law commonly known as the Ku Klux Klan Act was passed in 1871, at a time when the United States also confronted a rise in political violence threatening democratic governance. The sweeping law took aim at Southern vigilantes who used intimidation and violence to thwart not only their political opponents, but courts and federal officers trying to maintain the rule of law. Today, a statute crafted to keep the Klan from imposing its political agenda is being used against modern violent groups such as the Oath Keepers and Proud Boys and those who conspire with them—including Trump supporters. If the courts see fit, the law could become a powerful tool to defeat the rising tide of violence and election subversion threatening American democracy. Read more

---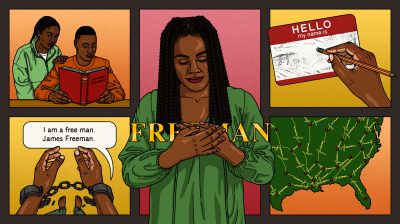 Many African American last names hold weight of Black history. By Julia Craven / NBC News
"To refer to a person by their given name is to recognize the individual as a person," wrote Reinette F. Jones, a librarian at the University of Kentucky whose research includes Black families and enslavement in the state. "When African Americans gained their freedom from enslavement, they also gained the freedom to name themselves and their children." Enslavement, a centurieslong campaign designed to strip its victims of any essence, both erased names and severed family histories. Before emancipation, those fleeing an enslaver would change their name to remain anonymous. After emancipation, once they could formally establish who they were absent of the enslaver's influence, many Black folks chose the surname Freeman or Freedman. Read more

---
The Afro Latino who redefined how Black history is remembered. By Nicole Acevedo / NBC News
 Arturo Schomburg's experiences as an Afro Puerto Rican at the turn of the century influenced his approach to rescuing and preserving Black history. 
By identifying as a Black and Puerto Rican, Schomburg's acknowledgment of his diverse heritage helped him earn a global understanding of Black identity — a view he implemented in his approach to rescuing and preserving Black history — while he recognized the way Blackness had been erased, including in the Caribbean and Latin America. Schomburg dedicated most of his adult life to recovering and preserving Black history — eventually becoming one of world's leading collectors of Black literature, slave narratives, artwork, and diasporic materials, according to the New York Public Library. Read more 

---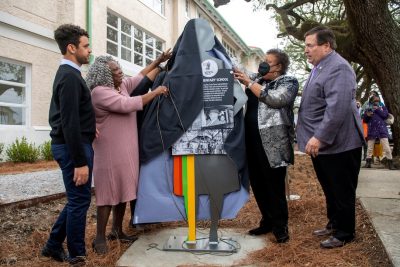 Louisiana Civil Rights Trail marks a long road to equality. By Andrea Sachs / Wash Post
Lt. Gov. Billy Nungesser, right, watches as Leona Tate, left, helps unveil a new Louisiana Civil Rights Trail marker on Feb. 1 in New Orleans.
Last February, the state debuted the Louisiana Civil Rights Trail, a mix of online content, such as archival photos and video, and physical sites integral to the movement that engulfed the South in the 1950s and '60s. Three months later, the first marker — a 6-foot-tall-ish steel silhouette of a protester holding an interpretive plaque — was installed at Dooky Chase's Restaurant in New Orleans. Designations at two spots in Baton Rouge (A.Z. Young Park and the Old State Capitol) and one in Shreveport (Little Union Baptist Church) followed. Read more 

---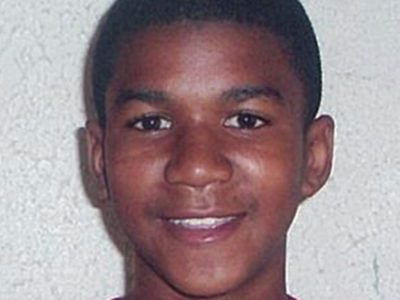 Trayvon Martin's Death Launched A Generation Of Activists That's Still Fighting. By Phillip Jackson / HuffPost

Martin's death and George Zimmerman's subsequent acquittal were among the first outrages that spurred a new movement against police and vigilante violence.

The name Trayvon Martin is still, 10 years later, a rallying cry for racial justice advocates. The name George Zimmerman, the man who killed Martin, is a reminder of what some people still think of Black people in America today. Martin's murder was a reminder of what he had experienced growing up in his own neighborhood. Martin never committed an actual crime. The only problem that Martin had was that he just happened to be Black. Read more 
---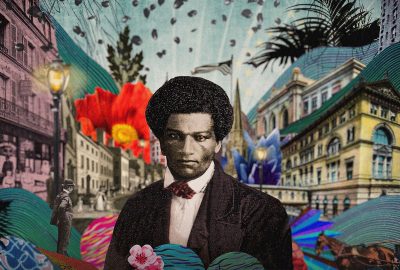 HBO's "Frederick Douglass: In Five Speeches" makes the 19th century agitator the star he always was.  By Melanie McFarland / Salon

This hour featuring prominent actors bringing the Black abolitionist's words to life, and his legacy to the center
From teaching himself how to read to enacting what scholar  Henry Louis Gates, Jr. described as "one of the most unusual escape stories in all of the literature about slavery," Frederick Douglass' life is worthy of its own feature. He designed it to be seen as such, molding his celebrity in part by becoming the most photographed Black man of his time. Nevertheless, he usually shows up a co-star in documentaries about other 19th century leaders, as is the case in two recent Lincoln documentary series or the fictional series "The Good Lord Bird."  "Frederick Douglass: In Five Speeches" is a step toward remedying this, making Douglass the hero by way of his writings and impact on American history and bringing them life through the voices and observations of six prominent actors, including Jonathan Majors and Jeffrey Wright. Read more 
---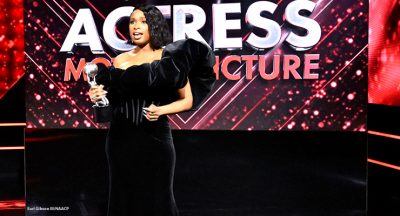 Jennifer Hudson named entertainer of year at annual NAACP Image Awards. By AP and NPR

Jennifer Hudson was named entertainer of the year at the 53rd annual NAACP Image Awards that highlighted works by entertainers and writers of color. After Hudson accepted the award Saturday night, the singer-actor thanked the NAACP for inspiring "little girls like me." She beat out Regina King, Lil Nas X, Megan Thee Stallion and Tiffany Haddish. Hudson played her idol Aretha Franklin in the film "Respect." She was summoned to meet with Franklin in 2007 to portray The Queen of Soul shortly after Hudson won an Oscar for "Dreamgirls." Read more 
Related: NAACP Image Awards 2022: The full list of winners. CNN Staff 
---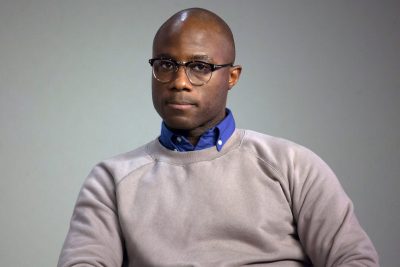 The Oscar Winner Barry Jenkins on a Renaissance in Black Film. By David Remnick / The New Yorker
The director of "Moonlight" discusses the recent flourishing of Black cinema, a formative lesson about movie sound, and how he lights dark skin.
The 2016 film "Moonlight" isn't a blockbuster like "Get Out" or "Black Panther"—but, in its own way, it's just as monumental. The film is a subtle, intimate portrayal of Chiron, a character we see as a boy and then as a young man, struggling to understand his sexuality as he comes of age during the crack epidemic. "Moonlight" won Best Picture at the Oscars, and a host of other awards. And it made Barry Jenkins one of the most celebrated young directors out there. Read more 

Sports
---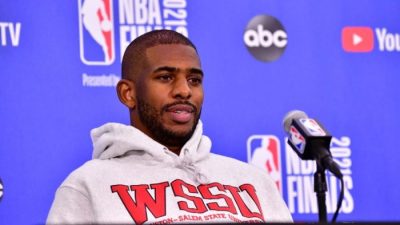 Chris Paul again focuses on HBCUs — this time it's about nutrition. By East L Dockery / The Undefeated
Chris Paul's connection to historically Black colleges and universities is apparent for all to notice, from wearing HBCU gear to his executive production of the ESPN+ series Why Not Us. But Paul has taken that a step further through the Chris Paul Family Foundation with an initiative on HBCU campuses to install vending machines that supply plant-based protein drinks and products through a partnership with Koia.  The first installation was in his hometown at Winston-Salem State University. Paul is enrolled as a student seeking a communications degree, all while playing for the Phoenix Suns, which has the NBA's best record heading into All-Star Weekend. Read more
---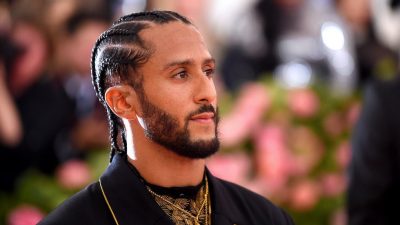 Colin Kaepernick's organization offers free autopsies for police-related deaths. By Jonathan Franklin / NPR

Former NFL quarterback Colin Kaepernick announced the start of a new initiative to offer free second autopsies to family members of anyone whose death is "police-related." The Autopsy Initiative, offered through Kaepernick's Know Your Rights Camp organization, will provide free, secondary autopsies conducted by board-certified pathologists who will disclose the preliminary findings and issue the final autopsy reports to families. The autopsy can be requested by anyone with a close relationship with the victim — such as a spouse, partner, relative, close friend or lawyer. The autopsy must be authorized by a legal representative, according to the organization. Read more 
---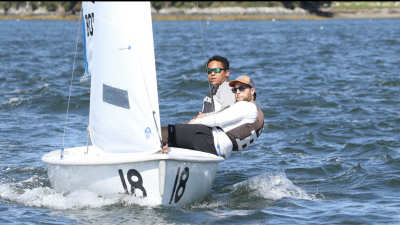 Bowdoin College's Preston Anderson leads efforts to diversify collegiate sailing. By David Steele / The Undefeated
Preston Anderson created The Inclusion, Diversity and Equity Task Force (TIDE) in college sailing. TIDE owes its existence, motivation, and driving force to one of the few Black collegiate sailors, who has lived with being a rarity in his sport since he first took it up as an 8-year-old growing up in the suburbs of Chicago. For Anderson, a senior at Bowdoin, creating TIDE in the summer of 2020 grew from being questioned about whether he belonged in the sport he loved by the predominantly white sailing world and by the Black community that implied loving sailing meant he was less Black. Read more
Site Information

---
Visit our home page for more articles, book/podcast and video favorites. And at the top of this page register your email to receive notification of new editions of Race Inquiry Digest. Click here for earlier Digests.
About Race Inquiry and Race Inquiry Digest. The Digest is published on Mondays and Thursdays. 
Use the buttons below to share the Digest in an email, or post to your Facebook, Linkedin or Twitter accounts.