Featured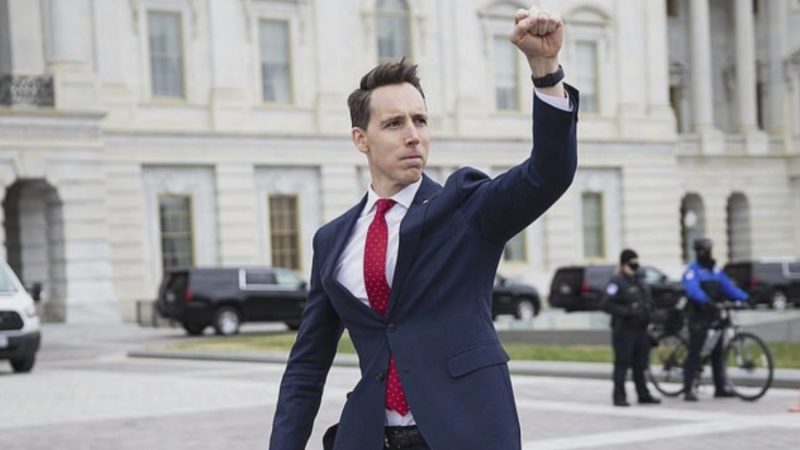 The Thoroughly Respectable Capitol Rioters. By Adam Serwer / The Atlantic 

The business owners, real-estate brokers, and service members who rioted acted not out of economic desperation, but out of their belief in their inviolable right to rule. The notion that political violence simply emerges out of economic desperation, rather than ideology, is comforting. But it's false. Throughout American history, political violence has often been guided, initiated, and perpetrated by respectable people from educated middle- and upper-class backgrounds. The belief that only impoverished people engage in political violence—particularly right-wing political violence—is a misconception often cultivated by the very elites who benefit from that violence. Shown is Senator Josh Hawley on the day of the riot.  Read more
Related: White Riot. How racism, grievance, resentment and the fear of diminished status came together to fuel violence and mayhem on Jan. 6. By Thomas B. Edsell / NYT
Related: Decoding the Far-Right Symbols at the Capitol Riot. By Matthew Rosenberg and Ainara Tiefenthäler / NYT 
Political / Social
---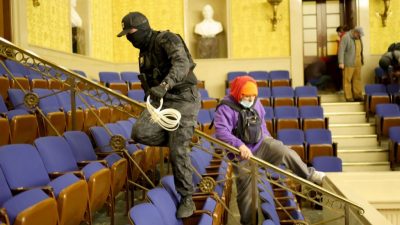 They came for blood: Trump's terror mob were there to kill Pence, Pelosi, someone. By David Cay Johnston / Salon
The mob Donald Trump sent to sack the Capitol on Jan. 6 intended to assassinate Vice President Mike Pence, Speaker Nancy Pelosi and others, admissions by some of those captured as well as photographs, videos, texts and tweets show. Had Trump's mob proved competent to capture and murder our lawmakers, it would have given Trump cover to suspend habeas corpus. That would have allowed him to lock up his perceived enemies while ignoring their right of access to the courts, lawyers or anyone else. Read more 
---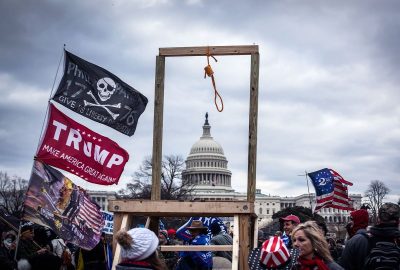 America the undead: Trump's mob attacked a democracy already weakened by his war on reality. By Chauncey Devega / Salon
What do you see when you look — really look — at the images of pro-Trump fascist goons trashing the Capitol? There are now iconic and infamous images of Trump's terrorists in their MAGA regalia — including one traitor dressed up as a buffalo. Trumpists broke into House Speaker Nancy Pelosi's office and sat in her chair, mocking her. Other Trumpists urinated on the floor of the Capitol Building. It was all a party or some type of right-wing fascist Saturnalia, with Donald Trump in the role of Pan or Dionysus. Of course, Trump's mob of terrorists carried weapons. Congresspeople and their staffs and others who work in the Capitol Building were under siege. Read more 
Related: Attack on Capitol was a victory for white supremacy — can Joe Biden rise to the challenge? By Chauncey Devega / Salon 
Related: The Confederacy Finally Stormed the Capitol. By Elie Mystal / The Nation 
Related: The Capitol Attack and the Myth of American Innocence. By Brent Staples / NYT
---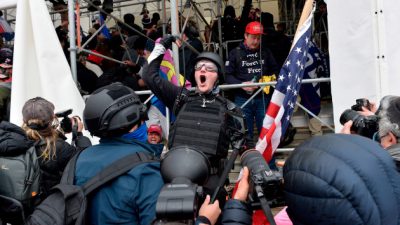 Fight Trump Like a Terrorist Leader, National Security Experts Say. By Mark Follman / Mother Jones 
In the aftermath of the violent insurrection against Congress on Jan. 6, many national security experts were stunned by what looked like a catastrophic failure to prepare by law enforcement agencies, foremost the Capitol Police. But the idea that the broad assault came as a surprise defied credulity, and concerns quickly focused on whether the attacks by enraged mobs of pro-Trump rioters were more orchestrated than was generally understood. Read more 
---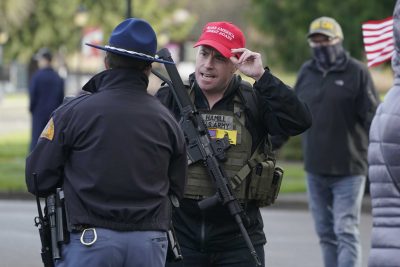 The military has a hate group problem. But it doesn't know how bad it's gotten. By Bryan Bender / Politico

The Pentagon is confronting a resurgence of white supremacy and other right-wing ideologies in the ranks and is scrambling to track how acute the problem has become in the Trump era. It's an issue that has simmered in the military for years, but is now front and center following signs that former military personnel played a role in the deadly attack on the U.S. Capitol last week. Read more 
Related: Law enforcement and the military probing whether members took part in Capitol riot. By Janelle Griffith and Phil McCausland / NBC News
---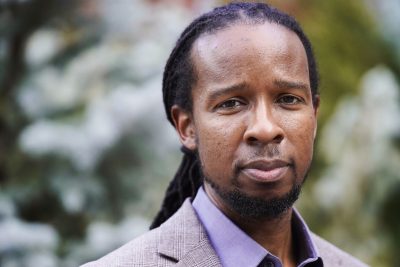 Ibram X. Kendi on why white America is still shocked by white supremacy after the Capitol insurrection. By Fabiola Cineas / Vox

While Kendi believes the next administration needs to make America understand that violence is part of its story, he is also hopeful that people will do their own work in their anti-racism journeys and build organizations that can bring about change. "I actually believe that you have to believe an anti-racist society is possible in order to bring it about," he said. I talked to Kendi about whether America is just destined to be a racist nation, why white Americans aren't out protesting to dismantle white supremacy, and if it's ever too late to be anti-racist. Our conversation has been edited and condensed. Read more
---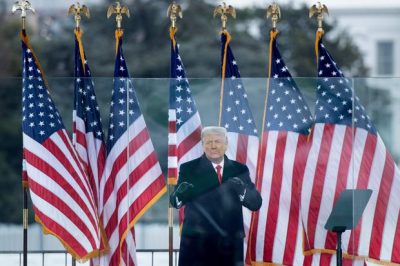 The Bitter Fruits of Trump's White-Power Presidency. By Keeanga-Yamahtta Taylor / The New Yorker
In a speech inciting his supporters to lay siege to the Capitol, he told them, "We will never give up. We will never concede." He encouraged them to "fight like hell," saying that otherwise they would lose their country, and dispatched them to the Capitol. He promised that he would be with them. But, like a lazy coward, Trump went home to watch the show on TV.. Read more
Related: How White Evangelical Christians Fused With Trump Extremism. By Elizabeth Dias and Ruth Graham / NYT
---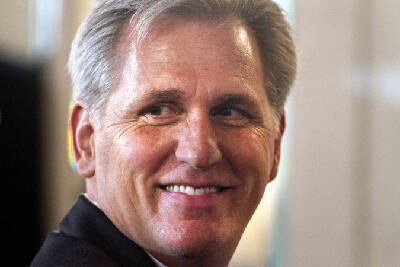 The Bogusness of Anti-Impeachment Republicans. By Jamelle Bouie / NYT
The Republican Party has devised its response to the push to impeach the president over his role in the attack on the Capitol last week, and it is so cynical as to shock the conscience. "Now the Democrats are going to try to remove the president from office just seven days before he is set to leave anyway," said Representative Jim Jordan of Ohio, who voted with 146 other Republicans in Congress not to accept the results of the 2020 presidential election. "I do not see how this unifies the country." The House minority leader, Kevin McCarthy, also said that impeaching the president "will only divide our country more." Read more 
Related: Republicans Want Impunity, Not Unity. By Matt Ford / The New Republic
---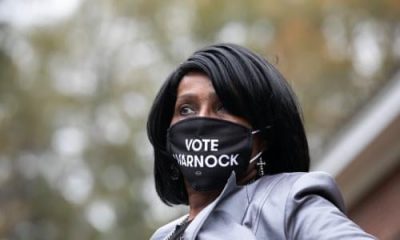 Georgia election: high Black voter turnout was due to years of activist efforts. By Sam Levine / The Guardian
Deborah Scott has been registering voters for well over a decade in Georgia, but about five years ago she began to notice a problem. Georgia Stand-Up, the civic action group she leads, started getting a spike in calls from people who said they filled out a voter registration form but never received an official voter registration card. "We're like 'hey, what's going on here?,'" she said. As voter suppression became more brazen, overcoming it was a core part of work that organizers did to mobilize a new electorate Read more
Related: Georgia Senate Race Is Proof: The South Is Really Changing. By Margaret Renkl / NYT
---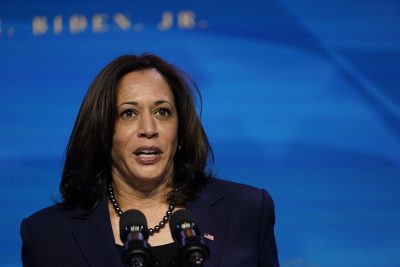 Kamala Harris gains prominent new role thanks to Democrats' Senate majority.  By Christopher Cadelago / Politico

Kamala Harris's vice presidential portfolio was nebulous before last week. But thanks to Democrats' upset victories in two Georgia Senate run-offs, Harris has unexpectedly earned a new title: Senate tie breaker. Once Jon Ossoff and the Rev. Raphael Warnock are sworn in next week, the Senate will be split 50-50 between Democrats and Republicans. That puts Harris, who as vice president will formally be the president of the Senate, in position to tip the balance of power on everything from key legislative items to confirming Cabinet nominees and judges. Read more 
---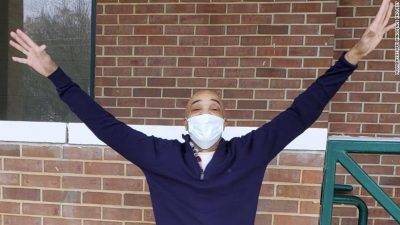 Eddie Lee Howard: A Black man who wrongfully served 26 years on death row in the killing of a White woman is now free. By Leah Asmelash / CNN
Eddie Lee Howard was wrongfully sentenced to death in 1994. Now, after decades of fighting, he has been exonerated. Howard, who is Black, was sentenced to death in 1994, after being wrongfully convicted for the murder and rape of 84-year-old Georgia Kemp, who is White, in Columbus, Mississippi, according to the Innocence Project, which represented Howard. Howard was initially tied to the crime by a doctor who compared bite marks on Kemp's body to Howard's teeth. But in August, the Mississippi Supreme Court recognized that bite-mark comparisons were not enough to tie him to the murder, and stated that "an individual perpetrator cannot be reliably identified through bite-mark comparison." Read more 
---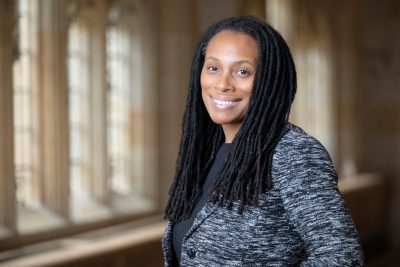 Biden Picks Dr. Nunez-Smith to Lead Health Equity Task Force. By Roni Caryn Rabin / NYT
Growing up in the United States Virgin Islands, Dr. Marcella Nunez-Smith saw firsthand what can happen in a community with limited access to health care. Her father, Moleto "Bishop" Smith Sr., was only in his 40s when he suffered a debilitating stroke that left him partly paralyzed and with slurred speech. Now, tapped by President-elect Joseph R. Biden Jr. to lead a new federal task force, Dr. Nunez-Smith, an associate professor of internal medicine, public health and management at Yale University, will address a terrible reality of American medicine: persistent racial and ethnic disparities in access and care, the sort that contributed to her father's disability. Read more 
---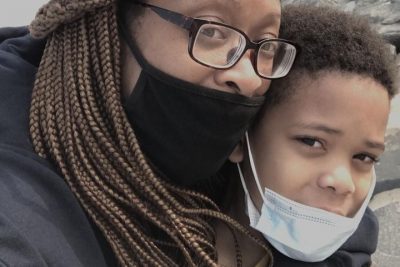 154,000 Black Women Left The Workforce In December Alone. By Emily Peck / HuffPost

Tonya Hughes, a single mother in Rockville, Maryland, and a longtime substitute teacher, hasn't worked since March 13, when her state first announced shutdowns because of the coronavirus. Previously, she'd worked for 10 years as a substitute, making about $18 an hour. Now, like so many women around the country, Hughes is at home with her son, a second grader with a learning disability who needs help with virtual school. And though the pandemic has hurt all women, women of color are bearing the brunt of the pain. "The December job loss was definitely concentrated among Black and Hispanic women. No question," said Heidi Shierholz, an economist and director of policy at the Economic Policy Institute. "For white women, it's a total disaster, but that's dwarfed by what's happening in other demographic groups." Read more 
---
McGuire, Wall Street Favorite, Raises $5 Million and Jolts Mayor's Race. By Jeffery C. Mays / NYT

As thousands of restaurants, Midtown office towers and Broadway theaters lay empty last summer, leaders of New York's business community decided enough was enough: They wrote a scathing letter expressing no confidence in Mayor Bill de Blasio, and intensified efforts to find someone of their liking to replace him. They drafted Raymond J. McGuire, one of the longest-serving and highest-ranking Black executives on Wall Street, to run for mayor, and promised their assistance. Read more 
Historical / Cultural
---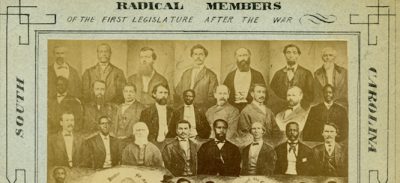 The Austerity Politics of White Supremacy. By Vanessa Williamson / Dissent
Since the end of the Confederacy, the cult of the "taxpayer" has provided a socially acceptable veneer for racist attacks on democracy.  Long before Barry Goldwater and Ronald Reagan, the dog-whistle rhetoric of austerity provided a socially acceptable veneer for racism. And long before the Trumpist GOP, the agenda of the American right was undermining democracy and passing tax cuts for the rich. When the former Confederate elite mobilized to successfully overthrow the multiracial Reconstruction-era governments in the South 150 years ago, it was under the banner of fiscal conservatism. Shown is a composite photograph of South Carolina's majority-black legislature created and circulated by opponents of Reconstruction.  Read more
---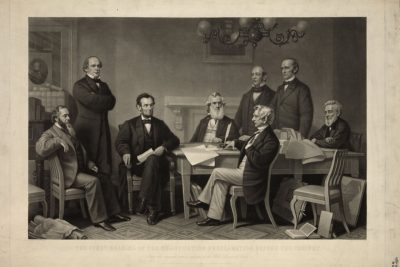 Was the Constitution a Pro-Slavery Document? By Gordon S. Wood / NYT
It was not long after the federal Constitution was created in 1787 that many antislavery Northerners began labeling it a pro-slavery document. Parts of it did support slavery — the clause that counted a slave as three-fifths of a person, which gave the slave states greater representation in Congress and the Electoral College than opponents of slavery believed they deserved; and the fugitive slave clause, which required persons held to service who had escaped to free states to be returned to their owners. Read more 
---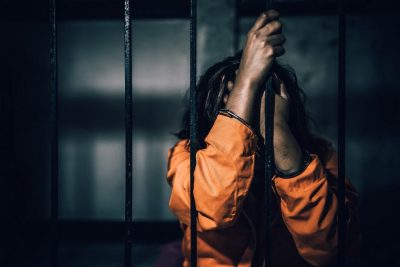 Mass Incarceration and the Metaphor of Slavery. By Shannon King / AAIHS
In We Are Not Slaves: State Violence, Coerced Labor, and Prisoners' Rights in Postwar America, historian Robert Chase brings to life the prisoners' rights movement in the Texas Department of Correction (TDC) from the 1960s-1980s. In the period after WWII through the the 1960s, Texas' prison system transformed from one of the worst prisons in the South to one of most cost-effective and self-sufficient prison systems in the nation. Read more 
---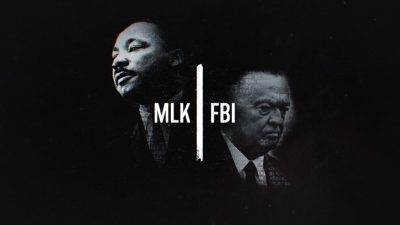 By Any Means Necessary: The FBI vs. Civil Rights. By Ed Rampell / The Progressive
This new documentary offers a behind-the-scenes look at the agency's dirty war against the 'Black Messiah.  MLK/FBI, a new documentary by director Sam Pollard, exposes the sinister role that Hoover and his G-Men played as foot soldiers in another holy war: opposing the struggle for Black equality. MLK/FBI is based on David J. Garrow's 1981 book, The FBI and Martin Luther King, Jr.: From 'Solo' to Memphis, as well as documents recently declassified under the Freedom of Information Act. MLK/FBI ​opens in select theaters such as the Cinelounge in Hollywood and on demand January 15 (the ninety-second anniversary of King's birth). Read more               
---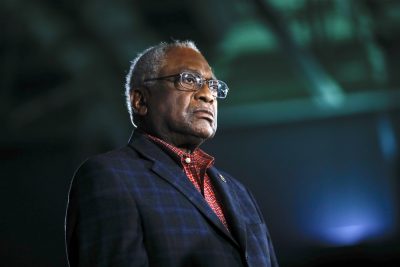 Rep. Clyburn wants to make 'Lift Every Voice and Sing' a national hymn. By Randi Richardson / NBC News

Rep. James Clyburn, D-S.C., wants the song known as the Black national anthem recognized as a national hymn. Clyburn, the third-highest Democrat in the House and its highest-ranking Black member, plans to introduce a proposal to upgrade "Lift Every Voice and Sing" to equal standing with the national anthem as early as this week to bring the country together and heal with a song "everybody can identify with," he tweeted.  He said the change would tell Black people, "you aren't singing a separate national anthem, you are singing the country's national hymn," he told USA Today. Read more
---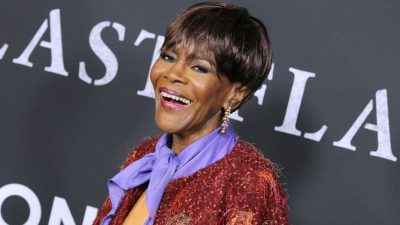 Cicely Tyson Has a Secret About Living Life to the Fullest. By David Marchese / NYT
It's no stretch to say that Cicely Tyson widened the scope of American popular culture. Her groundbreaking portrayals of complex, dignified Black women in feature films like ''Sounder'' (1972) and the 1974 television film ''The Autobiography of Miss Jane Pittman'' showed aspects of the American experience that had rarely, if ever, been represented onscreen before. The gravitas and artistry that Tyson brought to those projects has been a constant throughout her long career. Read more 
Sports
---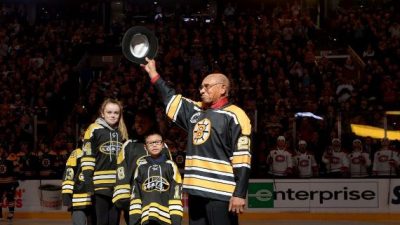 Boston Bruins to honor Willie O'Ree, NHL's first Black player. By Emily Kaplan / ESPN

The Boston Bruins will retire Willie O'Ree's No. 22 and raise it into the rafters this season, honoring him for being the NHL's first Black player. The Bruins will celebrate O'Ree in a ceremony on Feb. 18 before a game against the New Jersey Devils. O'Ree, who debuted for the Bruins 63 years ago, was inducted into the Hockey Hall of Fame under the builder category in 2018, an honor that was viewed as long overdue. Read more
---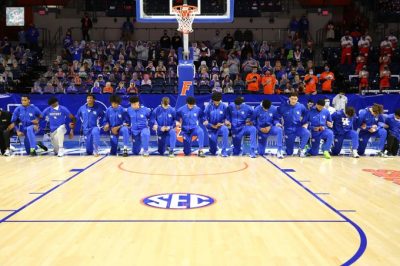 The Kentucky Wildcats' Took a Knee. Its State Was Taken Aback. By Victor Mather / NYT

A decision by Kentucky men's basketball players and their coach, John Calipari, to kneel during the national anthem before a game over the weekend has set off a backlash in the conservative state, which voted, 62 percent to 36 percent, for President Trump in the November general election. The Kentucky players said they discussed their decision to kneel with Calipari before Saturday's game at Florida. Read more
---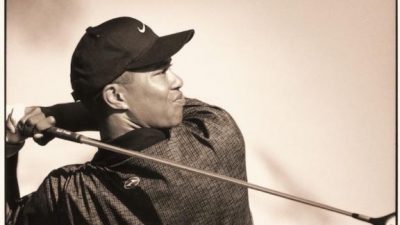 Tiger Woods documentary: 'He's not going to like this sh*t at all.' By Don Riddell / CNN
He's probably not going to like HBO's new two-part documentary which puts the trajectory of his extraordinary life story under the microscope. The filmmakers told CNN Sport that Woods' representatives said the golfer declined — twice — to be interviewed for the documentary citing a prior commitment to another media company. Woods' agent didn't immediately respond to CNN's request for comment about the documentary. Nonetheless the producers were keen to hear his voice and perspective throughout, and there was no shortage of archived interview material to draw from. "Tiger" premiered on HBO. Read more 
---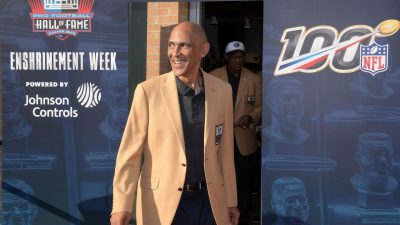 Tony Dungy criticizes narrative that Black coaches interview poorly. By Mike Freeman / USA Today
Tony Dungy, now in the Hall of Fame, remembers going through interviews for head coaching positions, and how afterward he'd hear that the interview went poorly. The interview can also be used as a weapon. Black coaches say privately that if an owner or general manager never wanted to hire a Black coach in the first place, they will say the coach interviewed poorly. It's not that white candidates aren't accused of having poor interviews, it's that Black ones face this narrative so much, it's become almost a running joke with Black coaches. Read more 
Site Information
---
Visit our home page for more articles, book/podcast and video favorites. And at the top of this page register your email to receive notification of new editions of Race Inquiry Digest. Click here for earlier Digests.
About Race Inquiry and Race Inquiry Digest. The Digest is published on Mondays and Thursdays. 
Use the buttons below to share the Digest in an email, or post to your Facebook, Linkedin or Twitter accounts.