Featured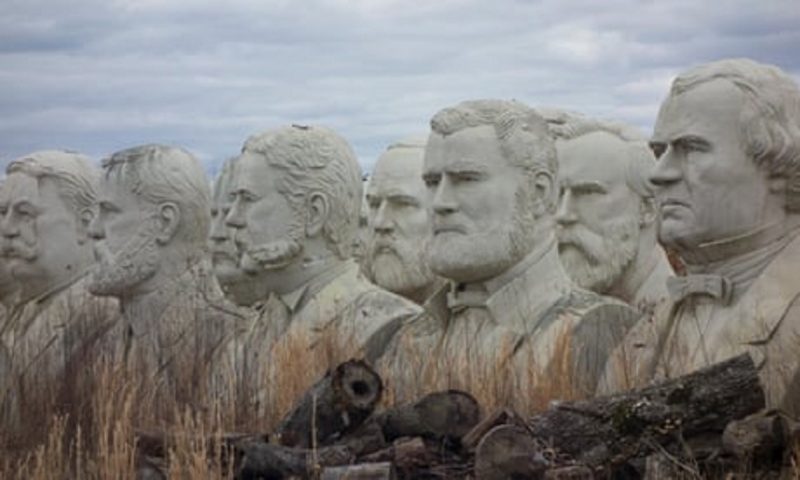 When Whiteness Starts Seeing Itself. By Kali Holloway / The Nation

The fact that white people are suddenly having to recognize themselves as having a race has only added to growing resentment over the country's demographic changes.
By 2044, the United States' white population will dwindle from a majority to a plurality, according to the Census Bureau. White Americans—though they will still outnumber every other racial group in the country—have not taken this news well. And that's putting it mildly. Escalations of white terror against black progress, multiracial democracy, and racial equality—what's been called a "whitelash"—are a recurring feature of American history. In 1889, roughly a decade after the first white backlash overturned Reconstruction, Frederick Douglass told an audience that "whenever the American people shall become convinced that they have gone too far in recognizing the rights of the Negro, they will find some way to abridge those rights.… History repeats itself." Read more 
Political / Social
---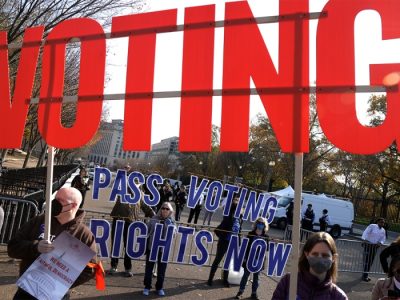 Democrats' voting rights push in Congress is over. The fight for democracy isn't. By Zack Beauchamp / Vox
The war for American democracy can still be won despite the Senate's failures. Here's where to start.
If you listen to some leading liberal voices, the Senate defeat of the Freedom To Vote and John Lewis Voting Rights Advancement Acts could sound the death knell of American democracy. For all the good they would have done, the bills would only have had a limited effect on the biggest short-term threat to American democracy: election subversion, in which partisan political actors distort or outright disregard legitimate election results. The battle against these tactics was always going to take place in multiple arenas, most of which are outside of Washington. Read more 
Related: Giving up on voting rights now would be unconscionable. By E.J. Dionne Jr. / Wash Post 
Related: 4 threats to US democracy: Election theft, minority rule, voter suppression, and an unfit GOP. By Andrew Prokop / Vox
Related: Why should we worry that the U.S. could become an 'anocracy' again? Because of the threat of civil war. By Barbara F. Walter / Wash Post
---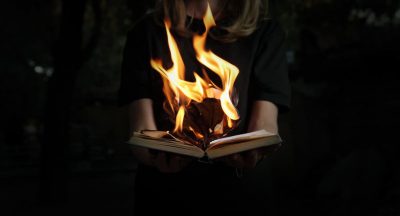 Attack of the Right-Wing Thought Police. By Paul Krugman / NYT
Americans like to think of their nation as a beacon of freedom. And despite all the ways in which we have failed to live up to our self-image, above all the vast injustices that sprang from the original sin of slavery, freedom — not just free elections, but also freedom of speech and thought — has long been a key element of the American idea. Let's talk, in particular, about the attack on education, especially but not only in Florida, which has become one of America's leading laboratories of democratic erosion. Read more 
Related: Florida school district cancels professor's civil rights lecture over critical race theory concerns. By Marc Caputo and Teaganne Finn / NBC News
Related: Youngkin's anti-CRT snitch line has Black parents asking, 'What about our children's trauma?' By Rebekah Sager / Daily Kos
Related: Behind the latest GOP restrictions on race teaching: A hidden, toxic goal. By Greg Sargent / Wash Post
Related: New Mexico's proposal sparks debate over a new model for teaching race. By Cedar Attanasio / CSMonitor
---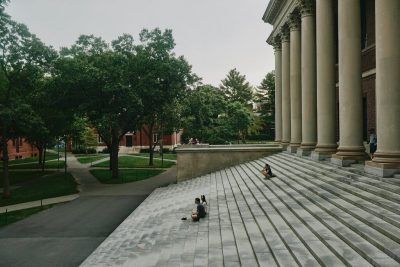 Supreme Court Will Hear Challenge to Affirmative Action at Harvard and U.N.C. By Adam Liptak and Anemona Hartocollis / NYT
The Supreme Court agreed on Monday to decide whether race-conscious admissions programs at Harvard and the University of North Carolina are lawful, raising serious doubts about the future of affirmative action in higher education. The court has repeatedly upheld similar programs, most recently in 2016. But the court's membership has tilted right in recent years, and its new conservative supermajority is almost certain to view the challenged programs with skepticism, imperiling more than 40 years of precedent that said race could be used as one factor among many in evaluating applicants. Read more 
Related: Black, Latino students could see outsize effect from affirmative action decision. By Tat Bellamy-Walker / NBC News
Related: Experts say framing affirmative action as anti-Asian bias is 'dangerous.' By Kimmy Yam / NBC News
---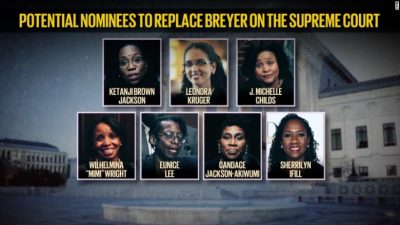 Biden said he'd put a Black woman on the Supreme Court. Here's who he may pick to replace Breyer. By Ariane de Vogue / CNN
In what will be one of the most monumental endeavors of Joe Biden's presidency, the retirement of Stephen Breyer sets the stage for an immensely important decision by the President. Breyer's seat may be the only one that Biden fills on the Supreme Court, and it may not be one he fills at all — if Republicans retake the Senate before the President's choice for a replacement is confirmed. On the campaign trail, Biden vowed to put a Black woman on the high court, which would be an historic first. A short list of potential nominees had been circulating Washington well before Breyer's retirement plans became public, and officials in the White House Counsel's office built files on various candidates in anticipation of a potential vacancy. Now, those efforts will ramp up significantly and the President will likely hold one on one meetings before announcing his pick. Read more 
Related: The Case for Impeaching Clarence Thomas. By Michael Tomasky / TNR
---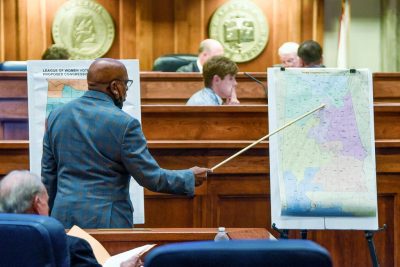 Court Throws Out Alabama's New Congressional Map. By Reid J. Epstein / NYT
A panel of three federal judges threw out Alabama's congressional map on Monday and ordered state lawmakers to draw a new one with two, rather than just one, districts that are likely to elect Black representatives. The map that Alabama's Republican-majority State Legislature adopted last fall drew one of the state's seven congressional districts with a majority of Black voters. The court ruled that with Alabama's Black population of 27 percent, the state must allot two districts with either Black majorities or "in which Black voters otherwise have an opportunity to elect a representative of their choice."  Read more 
Related: Black and Latino voters have been shortchanged in redistricting, advocates and some judges say. By Colby Itkowitz  and Harry Stevens / NYT
---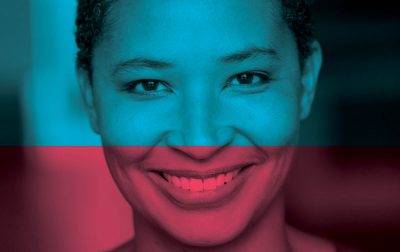 Danielle Allen Is Running for Massachusetts Governor to Revive American Democracy. By Serena Cho / The Nation
Danielle Allen, a prominent scholar of democracy and a political theorist at Harvard, has watched the American political system break down over time. For almost three decades, she has studied growing social and economic inequalities and declining trust among citizens in our political institutions. Yet when the pandemic hit, she was shocked anew by the realities it brought into sharp relief. Now Allen, age 50, is making a bid to become the first woman elected as governor of Massachusetts. Her campaign is already groundbreaking: In addition to being the first Black woman to run for governor in the state's history, she is attempting an unconventional transition from philosophy to elected office. Read more 
---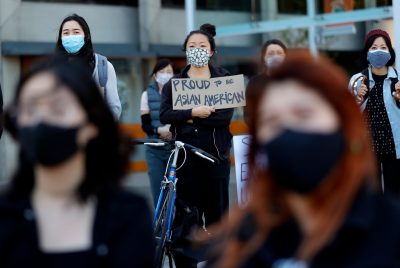 San Francisco police mark 567% increase in anti-Asian hate-crime reports in 2021. By Annabelle Timsit / Wash Post
Related: New U.S. guidance could mitigate racial profiling of Asian academics, officials say. By Kimmy Yam / NBC News
---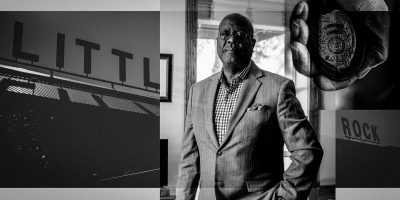 Little Rock's Black Police Chief and the Campaign Against Reform. ByRadley Balko and Ali Gharib /The Intercept Podcast
JUST HOW STRONG are the forces arrayed against police reform — and how far are they willing to go? In April 2019, Keith Humphrey was appointed police chief in Little Rock, Arkansas, a Southern city with a fraught history of racial division. Among the growing number of Black police chiefs, Humphrey came in with a mandate from the new mayor to implement reforms and curtail abuses. Almost as quickly as he set about to do that work, the city's "old guard," the police union, and even cops under Humphrey's own command struck back. The aim, to many observers, was simple: to oust Humphrey. Listen here 
Related: Wyoming's 1st Black Sheriff Fires Deputy For Racism: Lawsuit. By Mead Gruver / AP and HuffPost
---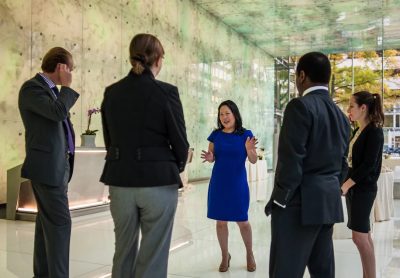 The complexion of U.S. boardrooms is very slowly changing for the better. By Editorial Board / Wash Post 
The Securities and Exchange Commission last summer approved a proposal by Nasdaq to require that most boards of directors among the exchange's approximately 3,000 companies include at least one woman as well as at least one person of color or one LGBTQ person. There are encouraging signs. At least a dozen states, including California, have adopted or are considering laws that would set quotas to diversify corporate boards or set disclosure requirements, a means of forcing corporations that drag their feet to explain their recalcitrance. Last year, nearly 60 percent of S&P 500 firms disclosed their board members' ethnic and racial background, more than double the rate a year earlier. Read more 
---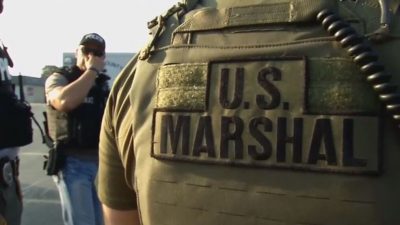 Marshals Service employees have alleged racism for decades. Their case may finally be heard. By Hannag Knowles / Wash Post
By the time a jury awarded him $4 million, Matthew Fogg had spent about 13 years fighting to prove that racism derailed his career at the United States Marshals Service. Hearing the verdict in 1998, he wept. Weeks of testimony from more than 30 people had convinced jurors that Fogg was up against something pervasive: a "hostile" environment for Black employees, as a judge later summarized. Yet decades later, a class action bearing Fogg's name — and in which more than 10,000 people may have a stake — continues to inch forward. Read more 
Ethics / Morality / Religion
---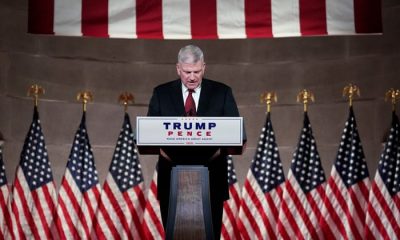 The backlash against rightwing evangelicals is reshaping American politics and faith.  By Ruth Braunstein / The Guardian
Rev Franklin Graham, son of the late evangelical Christian leader Billy Graham, records an invocation for the Republican National Convention in August 2020.
What if I were to tell you that the following trends in American religion were all connected: rising numbers of people who are religiously unaffiliated ("nones") or identify as "spiritual but not religious"; a spike in positive attention to the "religious left"; the depoliticization of liberal religion; and the purification and radicalization of the religious right? As a sociologist who has studied American religion and politics for many years, I have often struggled to make sense of these dramatic but seemingly disconnected changes. I now believe they all can all be explained, at least in part, as products of a backlash to the religious right. Read more 
---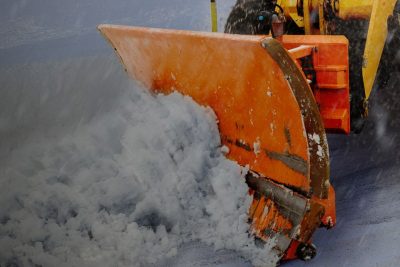 Can a snowplow metaphor help white Catholics understand racial privilege? By Daniel P. Hogan / NCR
Over time, I've come to care less and less about the comfort of white people such as myself when discussing the life-and-death issues of systemic racism and white supremacy in the United States. Rather than a symptom of righteous pain or oppression, such discomfort arising within defensive white people during conversations about difficult truths concerning racism usually reflects what sociologist Robin DiAngelo has called "white fragility" and far too often erupts in what historian Carol Anderson names "white rage." Read more 
---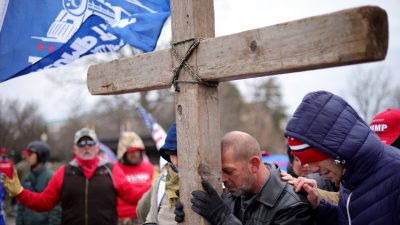 How the Capitol attacks helped spread Christian nationalism in the extreme right. By Jack Jenkins / RNS
When supporters of former President Donald Trump rallied near the White House on Jan. 6 of last year, a boisterous pocket of young men waving "America First" flags broke into a chant: "Christ is King!" It was one of the first indications that Christian nationalism would be a theme of the Capitol attack later that day, where insurrectionists prayed and waved banners that read "Proud American Christian." Read more 
Related: Southern Baptists debate what to say about Christian nationalism. By Liam Adams / USA Today
---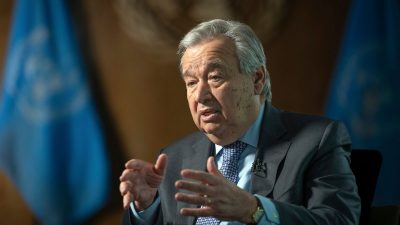 UN chief decries antisemitism, urges stand against hatred. By Edith M. Lederer / Religion News

Secretary-General Antonio Guterres decried the resurgence of antisemitism in comments Tuesday night at a service commemorating victims of the Nazi Holocaust, and he urged people around the world to "stand firm against hate and bigotry anywhere and everywhere." The U.N. chief said he was alarmed to learn recently that barely half of adults worldwide have heard of the Holocaust, which saw the murder of 6 million Jews, comprising one-third of the Jewish people, and millions of others during World War II. He said the lack of knowledge among the younger generations "is worse still." Read more 
Historical / Cultural

---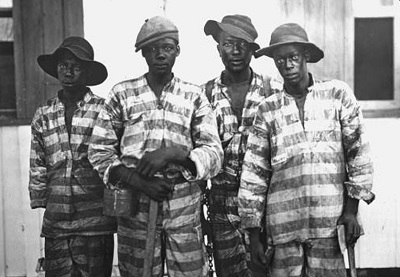 The 13th Amendment's fatal flaw created modern-day convict slavery. By Kwasi Konadu and Clifford C. Campbell / The Conversation

The 13th Amendment is having a moment of reckoning. Considered one of the crowning achievements of American democracy, the Civil War-era constitutional amendment set "free" an estimated 4 million enslaved people and seemed to demonstrate American claims to equality and freedom. But the amendment did not apply to those convicted of a crime. And one group of people are disproportionately, though not solely, criminalized – descendants of formerly enslaved people. "Neither slavery nor involuntary servitude," the amendment reads, "except as a punishment for crime whereof the party shall have been duly convicted, shall exist within the United States, or any place subject to their jurisdiction." In other words, slavery still exists in America, but the only people whose labor can be enslaved are those convicted of a crime. Read more 
---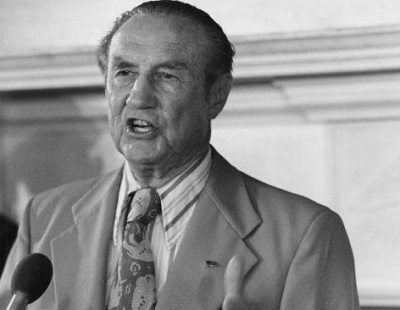 Why 'states' rights' are having a Republican revival. By Ronald Browstein / CNN
One of the most striking aspects of last week's showdown was how strongly and persistently Republican senators portrayed any new standards as a "federal takeover" of voting rules and a threat to state prerogatives. With that heated language, Republicans embraced states' rights claims against a federal role in protecting voting access more unreservedly than at any point since Southern segregationists filibustered unsuccessfully to block the original Voting Rights Act's passage in 1965. Shown is Strom Thurmond. Read more 

---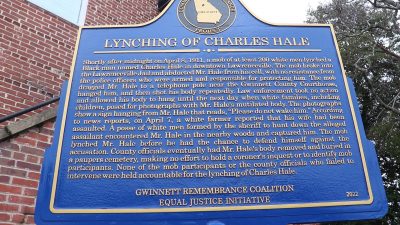 Georgia Man Lynched by Mob of At Least 200 Men Remembered 110 Years Later as Community Acknowledges Racist Past. By Kavontae Smalls / Atlanta Black Star
Lawrenceville, Georgia, is acknowledging its racist past by recognizing one of its own who was publicly lynched for all to see 110 years ago with a new historical marker in its town square at the corner of Pike and Perry streets. Charles Hale, who was Black, called the Atlanta suburb of Lawrenceville home along with his wife Willie and daughter in 1911. Hale was 36 years old when he was accused of assaulting a white woman on April 7, and taken to jail according to the News Herald newspaper that covered the horrific events at the time. On April 8, a white mob of at least 200 men later stormed the Lawrenceville jail determined to find Hale and deliver their own form of punishment, a lynching. Read more 
---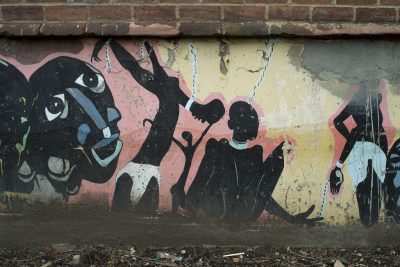 The Black Radical Tradition in *The Dawn of Everything." By Kevin Suemnicht / AAIHS
Amidst ongoing racial injustice, the threat of global climate change, and the disappointing aftermath of the George Floyd Rebellion, is it still possible to imagine a better world than the one we're currently living within? In their new work, The Dawn of Everything: A New History of Humanity, David Graeber and David Wengrow answer this question in the affirmative. Yes, human society not only can be different but for much of human history, it was, in fact, very different. Read more 

---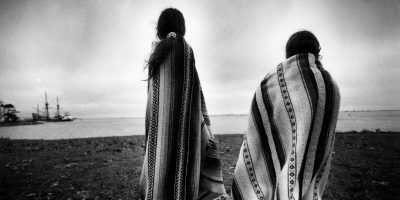 The Past and Future of Native California. By Julian Brave NoiseCat / The Nation
Scholars and schools are shedding new light on some of the darkest and most easily forgotten parts of California's colonial past. In 2016, Benjamin Madley, a historian at the University of California, Los Angeles, published An American Genocide, which showed that California's treatment of Indigenous peoples in the first few decades of US rule constituted an attempted final solution to settler colonialism's pesky wild Indian problem. Read more 
Related: Native American tribes reclaim California redwood land for preservation. Dani Anguiano / The Guardian
Sports
---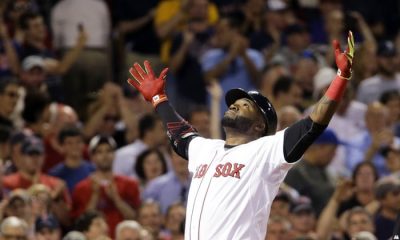 David Ortiz voted into Hall of Fame as Bonds and Clemens fall off ballot. By AP and The Guardian

David Ortiz was elected to the Baseball Hall of Fame in his first turn on the ballot, while steroid-tainted stars Barry Bonds and Roger Clemens were denied entry to Cooperstown in their final year under consideration by the Baseball Writers' Association of America. Ortiz, a clutch slugger and 10-time All-Star over 20 seasons mostly with the Boston Red Sox, was named on 77.9% of ballots unveiled Tuesday night, clearing the 75% threshold needed for enshrinement. He's the fourth primary designated hitter voted into the Hall. Read more 
Related: Is Barry Bonds's Hall of Fame banishment a tragedy or a shame? How about both? By Barry Svrluga / Wash Post
---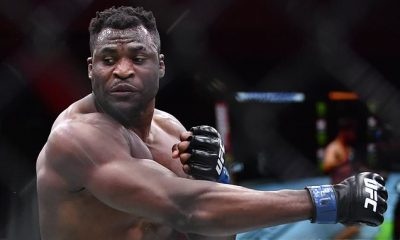 Francis Ngannou on his long journey to becoming UFC heavyweight champion — and now the face of an apparel company. By Aaron Dodson / The Undefeated

A decade ago, Francis Ngannou left his hometown of Batié, Cameroon, to pursue a career in boxing. It took him more than a year ("14 months in hell," to be exact) to get to Paris, and he was homeless for months, spending nights in a parking lot. Ngannou spent his days in the gym, where an introduction to MMA shifted the course of his dream to become a professional fighter. In March 2021, the 6-foot-4, 263-pound Ngannou defeated Stipe Miocic with a second-round knockout to become the UFC heavyweight champion. That day also marked the announcement of Ngannou's endorsement deal with Gymshark, a fitness apparel company in the U.K. that has largely been represented by bodybuilders. Ngannou, 35, is one of just two non-bodybuilding professional athletes, along with former interim WBC lightweight champion Ryan Garcia, to have an ongoing partnership with the brand. Read more 
Site Information
---
Visit our home page for more articles, book/podcast and video favorites. And at the top of this page register your email to receive notification of new editions of Race Inquiry Digest. Click here for earlier Digests.
About Race Inquiry and Race Inquiry Digest. The Digest is published on Mondays and Thursdays. 
Use the buttons below to share the Digest in an email, or post to your Facebook, Linkedin or Twitter accounts.