Featured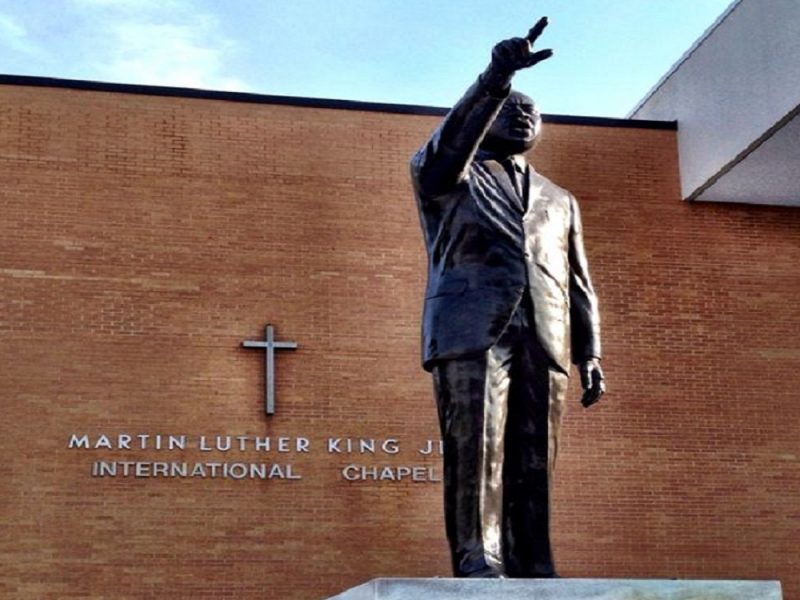 'Year of the Reveal': Runoffs Follow Pandemic, Protests and a Test of Atlanta's Promise. By Rick Rojas / NYT

Pictured is MLK statue at the Martin Luther King Jr International Chapel on the Campus of Morehouse College in Atlanta, Ga.
Atlanta, as the unofficial capital of the South, has always summed up the region's aspirations and limitations — from the Rev. Dr. Martin Luther King Jr. and the civil rights era, to the good fortune of the Sunbelt boom of the 1980s and 1990s, to the international pageant of the 1996 Olympics, to the diversity and changed racial dynamic of Atlanta today. Atlanta has long been a magnet. The city has drawn African-Americans from across the nation, looking for opportunity and an escape from hostility and discrimination. It has become the same for gay, lesbian, transgender and gender-nonconforming people. It has also drawn a reverse migration of descendants of rural Black Southerners who fled segregation and poverty. Read more 
Related: Georgia's political change came fast but has deep roots. By David Lauter and Jenny Jarvie / LA Times
Related: More people are moving to Georgia than ever before. Many are bringing their Democratic politics with them. By Christina Maxouris / CNN
Related: Black eligible voters make up 48% of growth in Georgia electorate since 2000. By Abby Budman and Luis Noe Bustamante / Pew Research 
Political / Social
---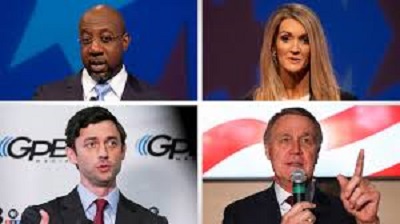 Georgia enters final days of pivotal Senate races. By Judy Woodruff / PBS Podcast
We're now just days away from the final elections of the 2020 campaign, with two critical runoffs in Georgia determining control in the U.S. Senate. More than 2.8 million people have cast ballots so far. Stephen Fowler, a political reporter for Georgia Public Broadcasting and host of the Battleground: Ballot Box podcast, joins Woodruff to discuss what is at stake. Listen here
Related: What Polls Say About Kelly Loeffler and Raphael Warnock 4 Days Before Georgia's Election. By Jenni Fink / Newsweek 
Related: No One Likes Loeffler or Perdue. They Might Win Anyway. Sam Brodey / Daily Beast 
---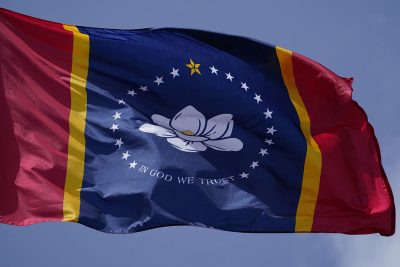 The Southern state where Black voters are gaining in numbers, but not power. By Renuka Rayasam / Politico

Georgia's fast-changing demographics — its multiracial contingent of newcomers, as well as college-educated and working class urbanites and suburbanites — are a big reason why Joe Biden won the state and why Democrats think they can pull off an upset in the Senate runoffs on Tuesday. But a couple states over, in Mississippi, is a stark reminder of how far out of reach most of the South remains for Democrats. If Georgia is the epitome of the "New South," Mississippi remains very much still the old South: a conservative stronghold where the GOP is composed almost exclusively of white voters, and the Democratic Party of Black voters. Read more 
---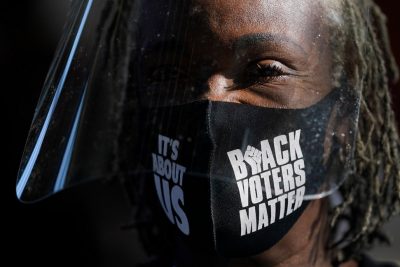 2020: The Year Black Voters Said, 'Hold Up.'  By Teresa Wiltz / Politico

It goes without saying that 2020 ranks as one of the all-time worsts, particularly if you come wrapped in melanin. Goodbye and good riddance to 2020's cascade of horrors: a once-in-a century global pandemic. A pandemic disproportionately slamming people of color. Worldwide recession as a result of said pandemic. Not to mention that 400-year-old epidemic—American-style racism—laid bare for all to see. But something else happened in 2020. It saw the gestation of a new kind of Black power, the political maturation of a people who decided collectively that a change was gonna come. And that meant voting by any means necessary, damn the pandemic. Read more 
---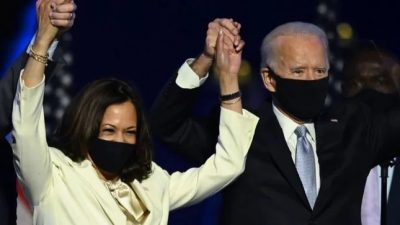 Are we allowed to whisper about the transition to President Harris? By Douglas MacKinnon / The Hill
This is not about the legitimacy of Biden's presidency. The voters elected him and Vice President-elect Harris, and they have a right to govern our nation as they see best. Rather, this is about the need to talk openly about the possibility of another political transition once a senior citizen takes over the Oval Office. Read more 
Related: Can Kamala Harris as vice-president be both loyal deputy and heir apparent? By Daniel Strauss and Lauren Gambino / The Guardian 
---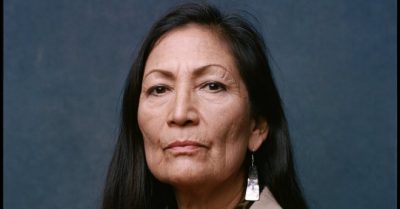 After Five Centuries, a Native American With Real Power. By Timothy Egan / NYT

In the American West, a ration of reverence is usually given to the grizzled Anglo rancher who rises at a public hearing and announces that his people have been on the land for five generations. So what are we to make of Representative Deb Haaland, a citizen of the Laguna Pueblo, who says that her people have been in the Rio Grande Valley of New Mexico for 35 generations — dating to the 13th century? "Native history is American history," she told me. "Regardless of where you are in this country now, you're on ancestral Indian land, and that land has a history." Read more 
---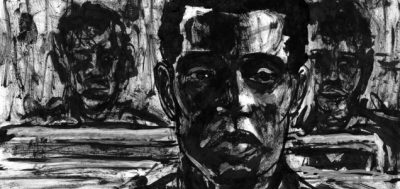 How COVID-19 Hollowed Out a Generation of Young Black Men. By Akilah Johnson and Nina Martin / ProPublica
They were pillars of their communities and families, and they are not replaceable. To understand why COVID-19 killed so many young Black men, you need to know the legend of John Henry. The John Henry of contemporary social theory is a man striving to get ahead in an unequal society. The effort of confronting that machine, day in and day out, compounded over a lifetime, leads to stress so corrosive that it physically changes bodies, causing Black men to age quicker, become sicker and die younger than nearly any other U.S. demographic group. COVID-19 is a new gear in an old machine. Read more
Related: The Covid recession brought extreme inequality in 2020. By Greg Iacurci / CNBC 
---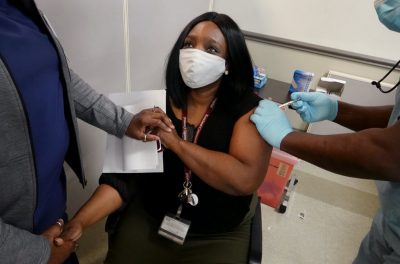 What's not being said about why African Americans need to take the COVID-19 vaccine. By Debra Furr-Holden / The Conversation
Dr. Anthony Fauci and other national health leaders have said that African Americans need to take the COVID-19 vaccine to protect their health. What Fauci and others have not stated is that if African Americans don't take the vaccine, the nation as whole will never get to herd immunity. Read more 
Related: Black Americans' Vaccination Fears Can Be Quelled by a Public Health Campaign. By Benjamin Thomas and Monique Smith / NYT
Related: A Covid-19 Relief Fund Was Only for Black Residents. Some Left Out Sued. By John Eligon / NYT
---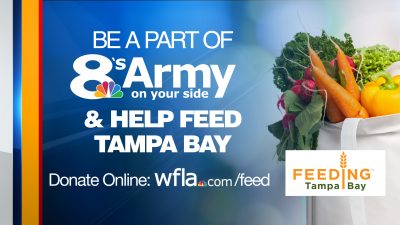 Beyond crisis funding: Black-led organizations that saw a surge in donations look for lasting impact. By Julianne McShane / NBC News
As the pandemic unfolded and disproportionately hit Black Americans and protests took place across the country after the police-involved deaths of Breonna Taylor, George Floyd and Tony McDade, among others, individual donors spent the late spring and early summer donating to Black-led and Black-focused groups in amounts never seen before, said leaders of large and small organizations. While the donations have persisted for some groups, most leaders said the summer surge has since leveled off, leading them to develop strategies for how to keep donors engaged in 2021 and most effectively put this year's funds to use in the future. Read more 
Historical / Cultural
---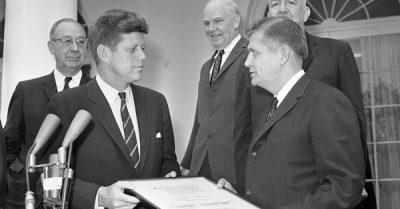 How a courageous Southern governor broke ranks with segregationists in 1961. By John Drescher / Wash Post
Sixty years ago, as Southern governors criticized civil rights protests and fought integration, one broke ranks and gave a remarkable inauguration address: He called for equal opportunities for all his state's residents. North Carolina's Terry Sanford, then 43 years old, was one of the first major Southern politicians to endorse John F. Kennedy for president. The two Democrats — energetic World War II veterans born three months apart — campaigned together across North Carolina in the fall of 1960. Sanford won the governor's race and helped Kennedy carry the state in that nail-biting election. Shown is North Carolina Gov. Terry Sanford who presents a scroll to President John F. Kennedy at the White House on April 27, 1961.   Read more 
---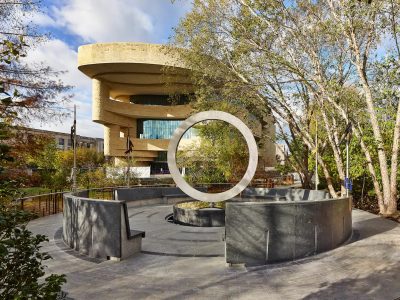 New Native American memorial offers peace in the heart of one of the city's few wild spaces. By Philip Kennicott / Wash Post
The memorial itself is simple, and mostly abstract. A large steel circle is set perpendicular to a black masonry drum, which is animated by a gently flowing pool of water. On ceremonial occasions, including Veterans Day and Memorial Day, a flame at the base of the circle will be lit. Visitors approach the memorial, dubbed the "Warriors Circle of Honor," via a short, elevated walkway framed by oxidized metal railings and passing by the seals of the five main branches of the U.S. military. Read more 
---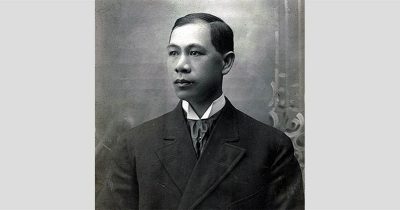 1st Chinese American lawyer gets Columbia Law honor, highlights past barriers. By Kimmy Yam / NBC News

Columbia Law School has honored Hong Yen Chang, a trailblazing Chinese immigrant who carved out a career in the legal field during a time when those of Chinese descent experienced rampant discrimination and were unwelcome in the U.S. The law school announced this month that its Center for Chinese Legal Studies will be named for Chang, who not only made history in 1886 as the school's first Chinese graduate but also went on to become the first Chinese American to be admitted as a lawyer in the country. He did so during a period of labor unrest and fears about the loss of white racial purity in the country, which led to discriminatory legislation like the Chinese Exclusion Act, experts say. Read more 
---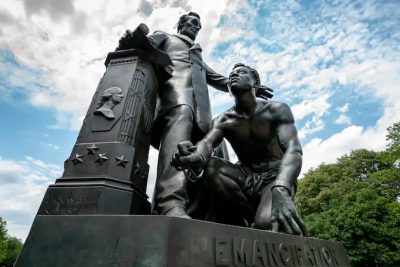 Don't 'better explain' the Emancipation Memorial. Put up monuments to Black people instead. By Karen Attiah / Wash Post
"What I want to see before I die," Frederick Douglass wrote, "is a monument representing the negro, not couchant on his knees like a four-footed animal, but erect on his feet like a man." The fiery abolitionist was expressing, in an 1876 letter to the National Republican newspaper discovered this year, his vexation over the design of a new statue of Abraham Lincoln and a formerly enslaved Black man named Archer Alexander, the last man captured under the Fugitive Slave Act. Read more 
Related: As Statues Of America's Racist Past Were Removed In 2020, So Were Tattoos. By Jonaki Mehta / NPR
---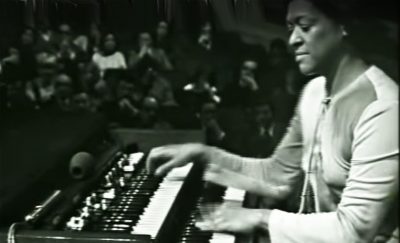 Paying tribute to the queen of the jazz organ: Shirley Scott. By Denise Oliver Velez / Daily Kos
Ms. Scott emerged in the mid-1950's, the golden age of Hammond B3 organ jazz, with a quick, punchy sound that merged bebop, gospel and the blues. She had a lighter touch than Jimmy Smith, the leading organist in jazz, and relied on the blues less heavily than he did. In her groups with the saxophonists Eddie Davis, known as Lockjaw, and Stanley Turrentine, to whom she was married for a number of years, Ms. Scott produced some of the most influential recordings in the smoother, more pop-oriented soul-jazz style. Read more 
Sports
---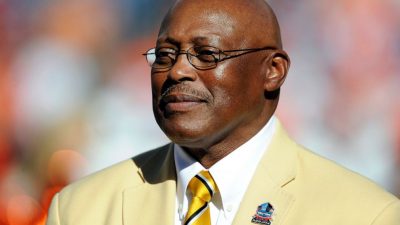 Floyd Little, Syracuse and Broncos great, dies at 78. By Arnie Stapleton / ABC News

"Floyd Little was not only a Hall of Fame running back, he was a Hall of Fame person," NFL Commissioner Roger Goodell said. "Faith, family and football were the pillars of his life." Little was a three-time All-American at Syracuse, where he wore No. 44 like Jim Brown and Ernie Davis before him. From 1964-66, he ran for 2,704 yards and 46 touchdowns. Little was the sixth overall pick in the 1967 AFL-NFL draft. He played nine seasons in Denver, where he earned the nickname "The Franchise" because his signing was credited with keeping the team from relocating and helped persuade voters to approve funds for the old, iconic Mile High Stadium, which has since been replaced by Empower Field at Mile High. Read more 
---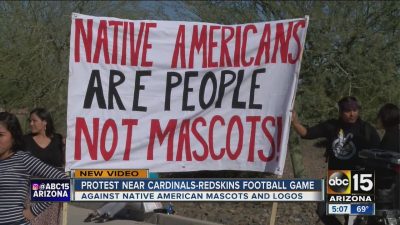 For Native Americans, the fight against mascots is much bigger than sports. By Deena Zaru / ABC News
"There are so, so many issues that we need to address as indigenous people that are certainly more important than the mascot issue, but it is the mascot issue, among others, that prohibits people from seeing indigenous people as people," he told ABC News, adding that the Native American ethnicity is the only one that is widely used as a mascot across the country. Read more
---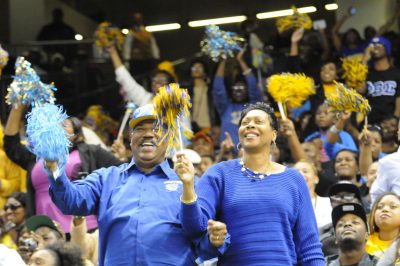 Deion Sanders doubles down on HBCU bowl idea.  By Steven J. Gaither / HBCU Gameday

Yes, Deion Sanders knows that the Celebration Bowl exists. But that doesn't mean its the only one he thinks should exist for HBCUs. The new Jackson State head coach made a second appeal to bowl game sponsors to look at HBCUs moving forward, appealing to the fact they may not be excited about the return on investment with FBS programs. "I know the HBCUs are saying: Well we have a bowl game. But its only for the two who are going to play in the championship. What about all the rest who had wonderful seasons. What about all the rest of the fans that would love a week's vacation at one of these pristine destinations at which college bowls offers?" Read more
Site Information
---
Visit our home page for more articles, book/podcast and video favorites. And at the top of this page register your email to receive notification of new editions of Race Inquiry Digest. Click here for earlier Digests.
About Race Inquiry and Race Inquiry Digest. The Digest is published on Mondays and Thursdays. 
Use the buttons below to share the Digest in an email, or post to your Facebook, Linkedin or Twitter accounts.