Featured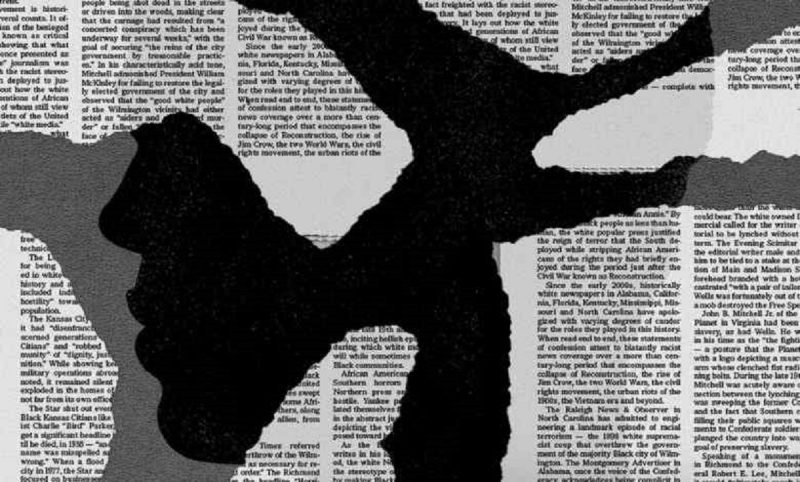 How the White Press Wrote Off Black America. By Brent Staples / NYT

Newspapers that championed white supremacy throughout the pre-civil rights South paved the way for lynching by declaring African Americans nonpersons. They embraced the language once used at slave auctions by denying Black citizens the courtesy titles Mr. and Mrs. and referring to them in news stories as "the negro," "the negress" or "the nigger."
They depicted Black men as congenital rapists, setting the stage for them to be hanged, shot or burned alive in public squares all over the former Confederacy. These newspapers entered their bloodiest incarnations during the late 19th and early 20th centuries, inciting hellish episodes of violence during which white mobs murdered at will while sometimes destroying entire Black communities. Read more 
Political / Social
---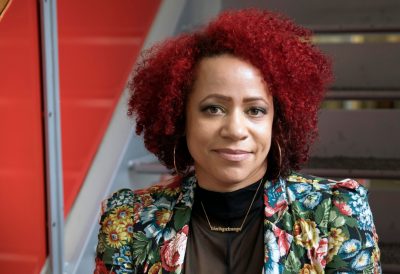 Nikole Hannah-Jones just proved the correctness of critical race theory. By Paul Butler / Wash Post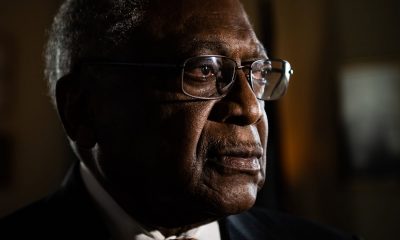 Clyburn Calls On Biden To Endorse A Filibuster Carveout For Voting Legislation. By John Light / TPM

A top Biden ally is calling on the President to endorse the idea of making legislation that applies to "constitutional rights" filibuster-proof. Biden could "pick up the phone and tell [Sen.] Joe Manchin, 'Hey, we should do a carve out,'" Rep. Jim Clyburn (D-SC) told Politico in an article published Saturday. "I don't care whether he does it in a microphone or on the telephone — just do it." That idea would allow Democrats' key voting rights bills — the For The People Act and a separate update to the 1965 Voting Rights Act — to move forward in the face of Republican opposition, so long as they had 50 Democratic votes. Read more 
Related: Harris Slams GOP Attacks On Voting Rights, Promises Dems Will Fight New Restrictions. By Lydia O'Connor / HuffPost
Related: Civil rights leaders dial up pressure on White House to protect voting rights. By Matt Viser / Wash Post
Related: As Texas Pushes "Worst Voter Suppression Bill in the Country," Activists Call on Biden to Do More. By Amy Goodman / Democracy Now 
---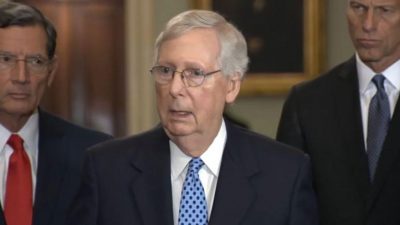 Republicans want "18 more months of chaos" — followed by the end of democracy. By Chauncey Devega / Salon

Today's Republican Party is a fascist, criminal, sociopathic, anti-democratic, white supremacist, theocratic, plutocratic and cultlike organization. Its leaders (and followers) have repeatedly and publicly shown the world that they embrace such values and behavior. In response, the Democratic Party, the mainstream news media and too many average Americans have responded to the Age of Trump and its horrors by trying to convince themselves that the Republican Party and larger right-wing movement are something other than what they have shown themselves to be. Read more 
Related: After Donald Trump, can cruelty still win the White House? By Jason Johnson / Slate
---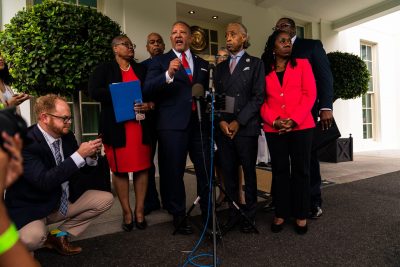 What it will take to defeat the GOP's voter suppression schemes. By Colbert I. King / Wash Post
Friends, the desire to stand before a bank of microphones and say, "… and then I told Biden" might be great. But rather than devote time to leaning on Biden, better to get on with the hard work where it counts: back home, down in the trenches, mobilizing voters to get on Congress's case. Dial up pressure on the Senate and House to act, and do it like there's no tomorrow. Because if the forces of Sen. Mitch McConnell (R-Ky) and the legions of state GOP legislators are successful with their voter suppression schemes, then tomorrow will be worse than all of the bad old days before passage of the landmark Voting Rights Act of 1965. Read more 
---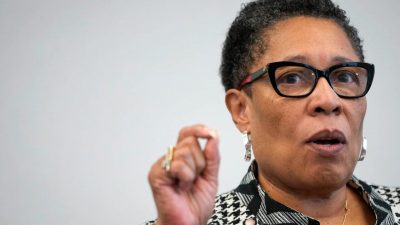 'Housing is infrastructure': Marcia Fudge's vision for a HUD that serves the people. By Donna M. Owens / NBC News

During her Senate confirmation hearing to become secretary of housing and urban development this year, Marcia Fudge said HUD, "perhaps more than any other department, exists to serve the most vulnerable people in America." Months later, with the end of the pandemic emerging, Fudge is examining the way Covid-19 exposed America's housing disparities, especially among people of color and low-income communities. "There are a few things that are probably paramount to me thinking that we are going to be successful here," Fudge said in a recent interview. "No. 1 is just for people to know that we care enough to do what is right for the people that we serve." Read more 
---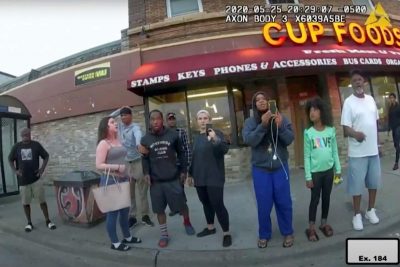 Prosecutors challenge Chauvin trial judge's assertion that children who witnessed George Floyd's death weren't traumatized. By Holly Bailey / Wash Post
Prosecutors challenged an assertion from the judge who oversaw Derek Chauvin's murder trial that the children who witnessed George Floyd's killing weren't traumatized by the event and therefore did not factor that into his sentencing decision. In a letter made public Thursday, Minnesota Attorney General Keith Ellison asked Hennepin County District Judge Peter A. Cahill to amend a June 25 memo detailing his decision to sentence Chauvin to 22½ years in prison for Floyd's murder. In the memo, Cahill said he found no evidence of trauma among four young girls who witnessed the killing and ultimately didn't take that into account when determining Chauvin's jail time. "The state expressly does not request that the court modify any part of (the) defendant's 22.5-year sentence for the murder of George Floyd," Ellison wrote. Read more 
---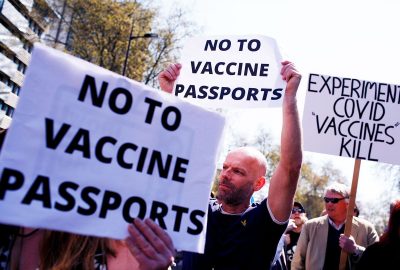 As the Delta variant spreads, Republican reluctance will mean thousands more deaths. By Heather Digby Parton / Salon
We are seeing the beginnings of another COVID surge among the unvaccinated, and the largest cohort among them are Trump voters in red states with low vaccination rates. The Kaiser Foundation reported this week: One of the main factors driving differences in COVID-19 vaccination rates across the country is partisanship. Our surveys consistently find that Democrats are much more likely to report having been vaccinated than Republicans, and Republicans are much more likely to say that they definitely do not want to get vaccinated. In May, just as vaccine supply was starting to outstrip demand, we examined average vaccination rates by county and found that rates were lower in counties that voted for Trump in the 2020 Presidential election compared to those that voted for Biden. Now, two months later, we find that not only does this remain the case, the gap has grown. Read more
---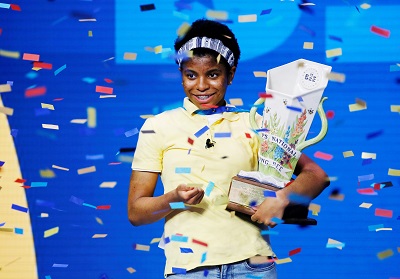 Zaila Avant-garde Makes History With National Spelling Bee Win. By Ben Nuckols / AP and HuffPost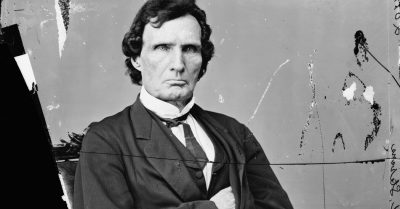 Thaddeus Stevens and the Original Dreamers. By Charles M. Blow / NYT

Millions of people are in the country through no fault of their own. Many are brought here against their will. Many as children. They are in America but are not citizens of America. Some people want to send them back to where they came from. Others want to make them American. That was the situation for many Black people in this country in the wake of the Civil War, when they had been freed and slavery outlawed, but they were not truly citizens. Black people were the United States' original Dreamers. For three years the dilemma lingered until my home state, Louisiana, along with South Carolina, voted to ratify the 14th Amendment on July 9, 1868, 153 years ago this Friday. One of the heroes of the 14th Amendment as well as the 13th Amendment, which abolished slavery, was Representative Thaddeus Stevens of Pennsylvania. He badgered Lincoln on abolishing slavery and he helped to write the 13th Amendment. Indeed, he gave the closing remarks on the debate of the amendment. Read more
---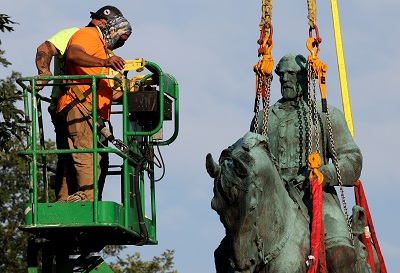 Charlottesville Removes Robert E. Lee Statue That Sparked A Deadly Rally. By Ben Paviour / NPR

The city of Charlottesville, Va., removed a statue of Confederate Generals Robert E. Lee and Stonewall Jackson on Saturday, toppling symbols that were at the center of the deadly Unite the Right rally in 2017. The statues will remain on city property until the city council decides what to do with them. Ten groups have expressed interest in the statues, according to a statement from the city. Read more 
Related: Removing the Byrd statue is a sign that Virginia can move forward.  By Norman Leahy / Wash Post 
---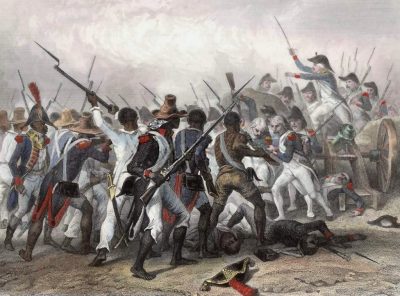 Haiti's fate is intertwined with the U.S. By Ishan Tharoor / Wash Post
Haiti isn't just a country to which bad things happen. "Too often, the Caribbean nation tends to exist at a distance for many White Americans: a tropical tapestry for tales of dictators and political dysfunction, of poverty and adversity, of stories and tropes that exist in an ever-present now, ready to be deployed in fundraising materials and political campaigns," wrote Robert Taber, a historian of Haiti at Fayetteville State University in North Carolina. "These stereotypes are steeped in anti-Black racism and mask an important truth: The histories of Haiti and the United States are intertwined and reach back centuries." Read more 
---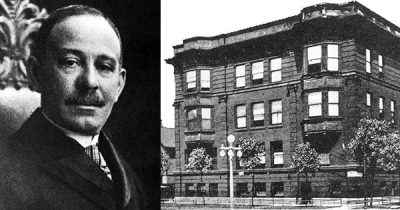 Meet The Medical Pioneer Who Founded America's First Black-Owned Hospital. By Leah Rosenbaum / Forbes
On the morning of July 10th, 1893, Daniel Hale Williams had a difficult decision to make. James Cornish, a 24-year-old Black man who had been stabbed in a street brawl the night before, was struggling to breathe and deteriorating fast.  Dr. Dan, as he was known to colleagues and patients, suspected that the knife had pierced the young man's heart. Luckily, Cornish had two things on his side. First, he was being treated at Chicago's Provident Hospital and Training School, which Williams had founded two years earlier to serve Black patients. Second, he was in the hands of a gifted surgeon. Dr. Dan decided to do something that no other surgeon had attempted in an emergency setting: He cut open Cornish's chest to repair the pierced pericardium with sheep's intestine. The result was one of the world's first successful open-heart surgeries. Cornish recovered and went on to live for decades more. Read more 
Related: "Race norming" and the long legacy of medical racism, explained. By Fabiola Cineas / Vox
---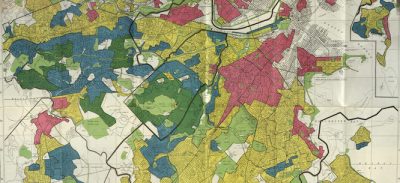 Redlining, Race, and the Color of Money. By Garrett Dash Nelson / Dissent
Redlining maps document the deep history of institutional racism in the United States. They also reveal how the federal government managed risk for capital—a role that has perpetuated inequality long after the end of explicit discrimination in the housing market. Starting in the 1930s, a federal agency known as the Home Owners' Loan Corporation (HOLC) sent dozens of surveyors to neighborhoods across the country. Often relying on the knowledge of local realtors, banks, and city agencies, the surveyors tallied up statistics about race, ethnicity, mortgage rates, and housing conditions. From these notes, the HOLC stamped thousands of neighborhoods with rankings on a graded scale, from A to D, with D-grade neighborhoods marked on maps in red. Read more 
---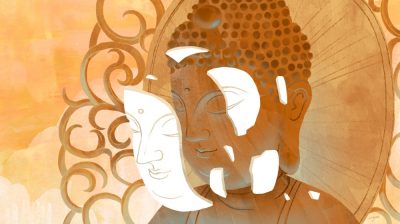 Young Asian American Buddhists are reclaiming narrative after decades of white dominance. By Caitlin Yoshiko Kandil / NBC News
When Mihiri Tillakaratne was young, a white scholar visited the Sri Lankan Buddhist temple she had grown up at. The Los Angeles temple was a vibrant hub for many Sri Lankan Americans scattered across Southern California, but the academic's fieldwork focused instead on the experiences of white converts — which Tillakaratne would later realize was representative of how Buddhism is often portrayed in the U.S. "That was really frustrating," Tillakaratne said. "And I thought, 'OK, I can do better.'" Read more 
---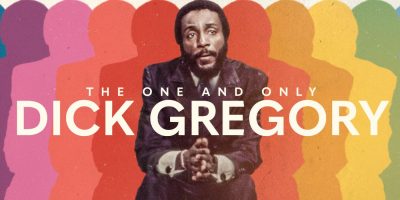 A documentary look at comedian Dick Gregory's activism, on and off the stage. By Michael O'Sullivan / Wash Post
Early in "The One and Only Dick Gregory," a documentary look at the life and career of the singularly provocative, ever socially conscious Black comedian turned activist — who died at D.C.'s Sibley Hospital in 2017 at 84, and who titled his autobiography after the n-word — Gregory's co-author on that 1964 memoir assesses his subject's shifting engagement with the worlds of entertainment and activism. "I really do believe he had missions to be accomplished," says Robert Lipsyte, some of whose audio interviews with Gregory are included in the film, "and it was not just making jokes." Available on Showtime. Read more and watch the official trailer here.
---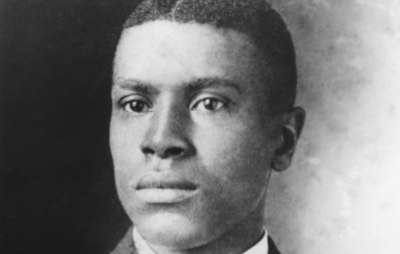 Oscar Micheaux Finally Premieres at Cannes, 70 Years After His Death. By Eric Kohn / IndieWire

A new documentary puts the pioneering Black director's career in context alongside a restoration of his work. Historians may now acknowledge Oscar Micheaux as a pioneering Black filmmaker, and the industry could be catching up. However, that acclaim certainly didn't follow him through his lifetime, when the hustling novelist and director made complex dramas about Black life in America across three decades, starting with the silent era and continuing for many years after that. By the time of his death in 1951, the child of former slaves in Kentucky had written six novels and directed 44 films, but around 80 percent of them have been lost. Read more 
---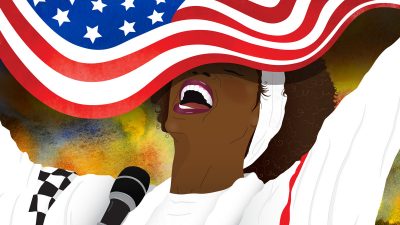 Whitney Houston, American girl. By Constance Grady / Vox

When people talked about Whitney Houston at the start of her career, there was a very specific image they returned to over and over again: Whitney Houston, people used to say, was America. This was in the '80s, when Houston wanted to dance with somebody who loved her; in the '90s, when she ran down the steps of an airplane in The Bodyguard to kiss Kevin Costner. Before she told Diane Sawyer that crack is wack; before Being Bobby Brown; before everything that came toward the tragic end of her life in 2012. "There she stands, Miss Black America," began a Time magazine profile of Whitney Houston in 1987. "With her impeccable face, sleek figure and supernova smile, she looks like a Cosby kid made in heaven. She stirs sentiments not of lust but of protectiveness and awe; everybody around wants to adopt her, escort her or be her. And now this perfect creature picks up a microphone. Oh. You mean she sings too?" Read more 
---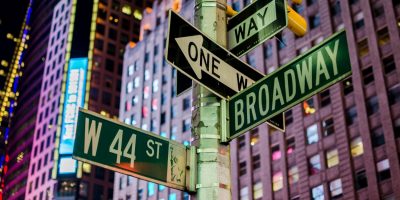 Broadway's Fall Season Filled With New Works By Black Playwrights. By Josie Fischels / NPR

Broadway is back, and its 2021 new play lineup is brimming with shows by Black writers. Through the end of the year, new and returning shows are scheduled to hit Broadway stages after theaters closed for a year and a half due to the COVID-19 pandemic. Shows are set to begin as early as August, bringing back both beloved musicals and plays that were forced to close early because of the pandemic, and new work seeing the Broadway stage for the first time. Among the current fall lineup are seven new plays, and all of them were written by Black playwrights. Read more
Sports
---
Naomi Osaka opens up about French Open withdrawal, mental health. By Scott Gleeson / USA Today

Women's tennis star Naomi Osaka opened up about her shocking decision to withdraw from the French Open last month to preserve her mental health, clarifying the stance she took and saying her sport is in need of a face-lift to better accommodate athletes. "Perhaps we should give athletes the right to take a mental break from media scrutiny on a rare occasion without being subject to strict sanctions," Osaka wrote in a Time Magazine article titled, "It's O.K. to not be O.K." The 23-year-old is preparing to compete in the Tokyo Olympics later this month. Read more 
---
Nigeria Wins Historic Upset Over Team U.S.A. in Olympic Exhibition. By Jonathan Abrams / NYT

The U.S. men's basketball team was upset by Nigeria on Saturday evening in its first exhibition game ahead of the Tokyo Olympics, a stunning outcome even if the effects are more symbolic than likely to affect the United States' eventual gold medal hopes. Nigeria defeated a Team U.S.A. roster stacked with All-N.B.A. players, 90-87, at Mandalay Bay Arena in Las Vegas. It was the first win by an African team over the U.S. men's national team. Shown is Damian Lillard who had 14 points in Team U.S.A.'s loss to Nigeria.  Read more 
---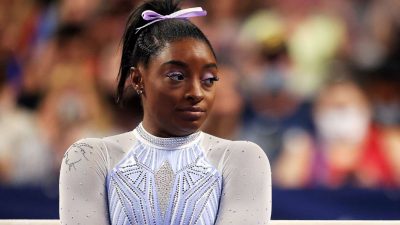 Simone Biles opens up about depression she suffered after being sexually abused. By Stephen Iervolino / GMA

Simone Biles opened up about the depression she suffered after being sexually abused. In the latest installment of the Facebook Watch docuseries "Simone vs Herself," Biles said that for a period of time, she struggled to cope. "I was so depressed," she said. "I slept all the time, and it's basically because sleeping was basically better than offing myself. It was like my way to escape reality. And sleeping was the closest thing to death for me at that point, so I just slept all the time." Read more 
---
At the All-Star Game, a Dimmer Stage for Black Players. By Tyler Kepner / NYT
Dave Parker recalls a time when the Midsummer Classic was a celebration of the game's many African American stars. At this year's game, the National League will have just two. The 1979 Pirates had 10 Black players on their World Series roster, even more than the National League All-Star team included that season. That was near the height of African American participation in the majors, which peaked at 19 percent in 1986. On opening day 2021, according to Major League Baseball, that figure had dipped to 7.6 percent. Read more 
---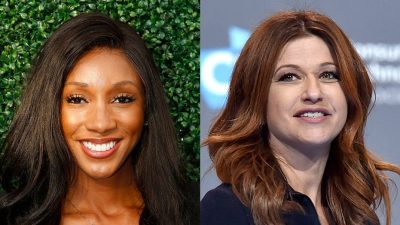 Rachel Nichols is back on the air, but the fallout at ESPN is just beginning. By Ben Strauss / Wash Post

Visit our home page for more articles, book/podcast and video favorites. And at the top of this page register your email to receive notification of new editions of Race Inquiry Digest. Click here for earlier Digests.
About Race Inquiry and Race Inquiry Digest. The Digest is published on Mondays and Thursdays. 
Use the buttons below to share the Digest in an email, or post to your Facebook, Linkedin or Twitter accounts.