Featured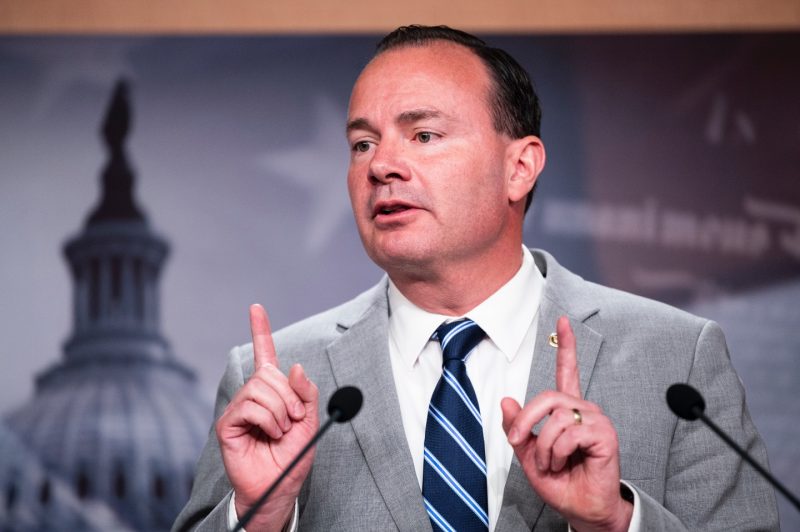 Republicans Hate Voting Rights Because They Threaten White Power. By Elie Mystal / The Nation

Utah Senator Mike Lee, a raving hypocrite who abandoned his stated principles to play lackey to Donald Trump, is fond of saying, "We're not a democracy." Lee thinks that's a good thing. He's written: "Democracy isn't the objective: liberty, peace, and prospefity [sic] are." When Lee says these things, he's not merely playing the role of an overzealous high school social studies teacher trying to use "cool facts" to deflect the hail of spitballs. He's also channeling the deepest fears of the slavers and colonists who wrote the Constitution. Those guys understood, as Lee does, that a true democracy, in which everybody gets to vote and participate in self-government, would be a threat to white male hegemony in the New World. Read more 
Related: The 50-year war to crush voting rights in the US. By Ian Millhiser / Vox
Related: Naming and Shaming the Organizations, Corporations, and Billionaires Behind Voter Suppression. By John Nichols / The Nation 
Related: GOP burned to the ground by MSNBC host: 'Republicans used to be afraid of shame'.  By Bob Brigham / Raw Story
Political / Social
---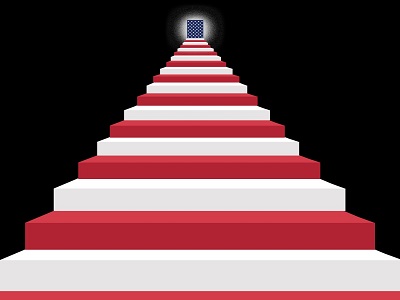 How Racist Is America? By David Brooks / NYT

One question lingers amid all the debates about critical race theory: How racist is this land? Anybody with eyes to see and ears to hear knows about the oppression of the Native Americans, about slavery and Jim Crow. But does that mean that America is even now a white supremacist nation, that whiteness is a cancer that leads to oppression for other groups? Or is racism mostly a part of America's past, something we've largely overcome?
There are many ways to answer these questions. The most important is by having honest conversations with the people directly affected. But another is by asking: How high are the barriers to opportunity for different groups? Do different groups have a fair shot at the American dream? This approach isn't perfect, but at least it points us to empirical data rather than just theory and supposition. When we apply this lens to the African American experience we see that barriers to opportunity are still very high. Read more 
Related: Can National Solidarity Solve Our Race Problems? New book is an invitation to grapple with the lasting impact of centuries of racism.  By Mona Charen / The Bulwark
---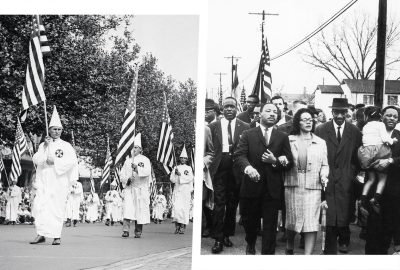 America's history wars get serious: Texas GOP wants to dump MLK, whitewash KKK. By Chauncey Devega / Salon

In the infamous 1857 Dred Scott decision, Supreme Court Chief Justice Roger Taney proclaimed that Black people have "no rights that the white man is bound to respect." Today's Jim Crow Republican Party, and the white right more broadly, have taken the spirit of those words and updated them for the 21st century, effectively by arguing that "white people are not bound to respect historical truth or established facts — at least not as they pertain to Black and brown people in America". As the next step in their war against multiracial democracy, the Republican Party and its allies have launched a moral panic about "critical race theory." Of course, their version of "critical race theory" is a type of racial bogeyman or psychological projection, a function of white racial paranoia about the "browning of America" and the threat of "white genocide." Read more 
Related: The 1609 Project: A Republican-Approved History of America. By Michael Harriot / The Root 
---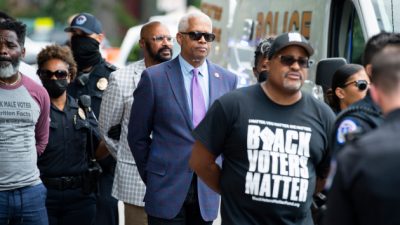 Civil Rights Groups to Biden: Abolish Filibuster to Protect Voting Rights.  By Ari Berman / Mother Jones

"While we fully support the ideal of bipartisan cooperation on voting rights, the partisan political agenda of some in the Senate cannot be allowed to block passage of legislation that has broad bipartisan backing," 150 civil rights groups led by the Leadership Conference on Civil and Human Rights wrote to Biden in a strongly worded letter on Thursday. "And we certainly cannot allow an arcane Senate procedural rule to derail efforts that a majority of Americans support." While Biden called passage of federal legislation to protect voting rights a "national imperative" in a much-touted speech in Philadelphia on July 13, he never mentioned the filibuster or laid out a plan for how he planned to overcome GOP obstruction in the Senate. Shown is Rep. Hank Johnson, D-Ga., center, and Cliff Albright, right, co-founder of Black Voters Matter, are arrested with activists during a protest to support voting rights outside of Hart Building on July 22, 2021 Read more 
Related: Kamala Harris looks to turn the page as she zeroes-in on voting rights. By Arlette Saenz and Jasmine Wright / CNN 
---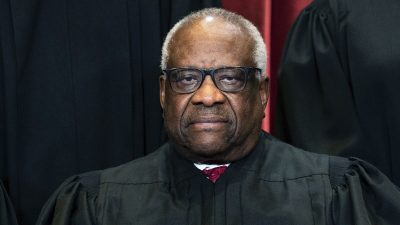 Clarence Thomas Is the new Chief Justice. By Jeffrey Toobin /CNN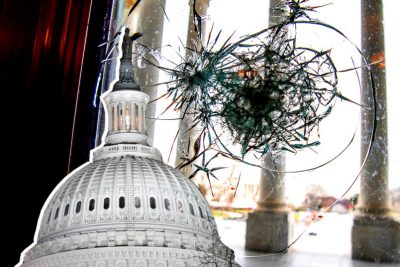 The Deeply Racist Dimensions To Ashli Babbitt's Martyrdom. By Josh Kovensky / TPM

"Who killed Ashli Babbitt?" It's a question that, in recent weeks, has become a mainstream rallying cry among the MAGA crew after growing in volume for months on the far-right fringes. Rep. Paul Gosar (R-AZ) has asked it repeatedly, as has former President Donald Trump himself. But the thing is, they think they already know. They have a specific individual in mind, a Capitol police officer that they believe to be the culprit in the killing. He happens to be a black man. Read more 
---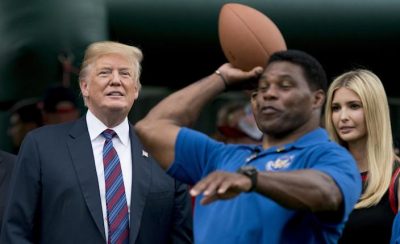 Will Troubled Past Keep Walker Out of Georgia Senate Race? By Ed Kilgore / New York Magazine
In his 2008 memoir Breaking Free: My Life With Dissociative Identity Disorder, football legend Herschel Walker disclosed some troubling details of his own conduct while in the grip of a serious mental illness, including an incident in which he put a loaded gun to his wife's head. According to the book, Walker turned around his condition and his life in 2001 through a combination of behavioral therapy and religion. Read more  
---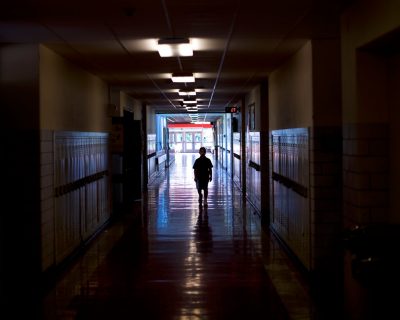 We Are Leaving 'Lost Einsteins' Behind. By Thomas B. Edsall / NYT

In October 2020, Ibram X. Kendi, founder and director of Boston University's Center for Anti-Racist Research and author of "How to Be an Antiracist," told the Boston School Committee: Standardized tests have become the most effective racist weapon ever devised to objectively degrade Black and Brown minds and legally exclude their bodies from prestigious schools. But what if, as Lubinski says, there is a "sleeping giant of talent" out there? How do we find him? How do we awaken her? How do we reach out to make a better world? Read more 
Historical / Cultural
---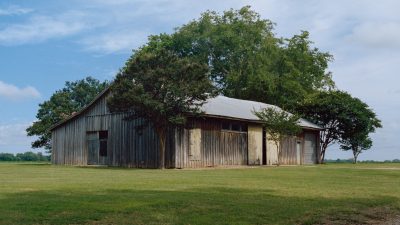 What We Still Don't Know About Emmett Till's Murder. By Wright Thompson / The Atlantic

Our eyes adjusted to the darkness of the barn where Emmett Till was tortured by a group of grown men. Christmas decorations leaned against one wall. Within reach sat a lawn mower and a Johnson 9.9-horsepower outboard motor. Dirt covered the spot where Till was beaten, and where investigators believe he was killed. Andrews thinks he was strung from the ceiling, to make the beating easier. The truth is, nobody knows exactly what happened in the barn, and any evidence is long gone. Andrews pointed to the central rafter. "That right there is where he was hung at." Read more
Related: He Had a Life Before Death': Remembering Emmett Till for the Child He Was. By Adeel Hassan / NYT
---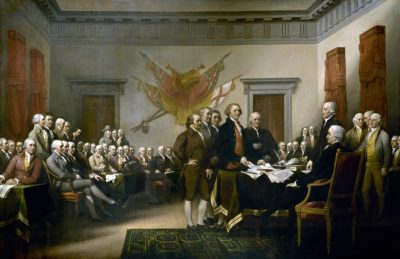 America's Imperfect Founding. By George Thomas / the Bulwark
The American founding was imperfect. America's founders weren't just aware of the point, they insisted on it: "I never expect to see a perfect work from imperfect man." This bit of wisdom was central to the founding. In contrast, today, Republicans, continuing their departure from any serious understanding of American ideas and history, have taken to insisting that teaching about a flawed founding threatens the very foundations of the republic. Read more 
---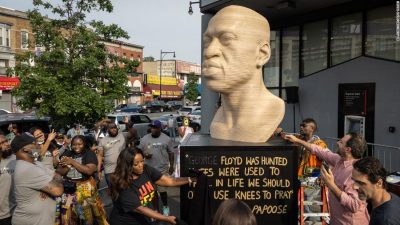 George Floyd statue in Brooklyn to move to Manhattan after refurbishment. By  Lila Watts and Laura Ly / CNN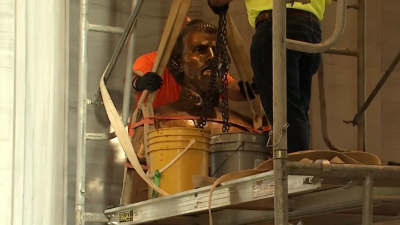 Bust of Confederate general moved from Tennessee Capitol. By ABC News
The image of Nathan Bedford Forrest has sparked protests ever since its installation in 1978 as defenders sought to tout his legacy while critics objected to honoring a historical figure who supported the South's secession. Over the years, some suggested adding historical context next to the bust. Yet many others, including Republican Gov. Bill Lee, successfully argued for moving it to the Tennessee State Museum, just north of the Capitol. Read more 
---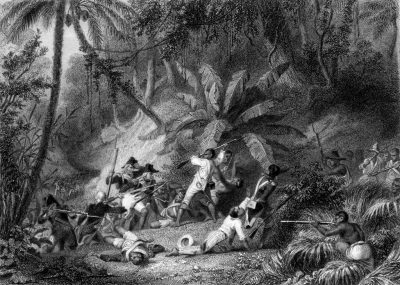 We Owe Haiti a Debt We Can't Repay. By Annette Gordon-Reed / NYT
When assassins killed President Jovenel Moïse of Haiti on July 7, pushing the country to the brink of chaos, it may have struck many Americans as the latest in a string of political upheavals and destabilizing disasters in an unfortunate country with which the United States should have little to do. But the revelation that two of the suspects were American citizens was a reminder of the complicated history of our relations with Haiti — a needlessly tragic history, driven by self-interest and the politics of racism. Read more
---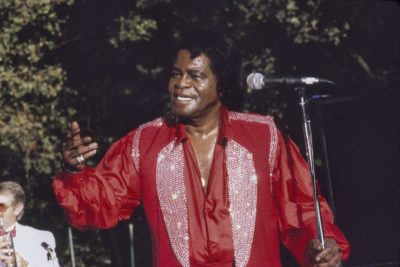 James Brown's Heirs Reach Agreement Over Estate, Ending Legal Battle. By Daniel Kreps / Rolling Stone

The 15-year battle over James Brown's estate has finally been resolved as the soul legend's heirs have reached a settlement agreement. Brown died on Christmas Day in 2006. Since then, the singer's many heirs — children, grandchildren and an ex-wife who was ultimately eliminated as an heir after it was revealed she was still legally married to someone else when she wed Brown in 2001 — have fought over the estate, resulting in a dozen lawsuits and legal bickering that tied up the singer's publishing rights and desired charitable endeavors. However, on July 9th, all parties involved reached an agreement over the direction of the estate valued at anywhere between $5 million and $100 million — depending on the perceived value of Brown's publishing and copyrights — David Black, an attorney representing Brown's estate, told The Associated Press. Read more 
Sports
---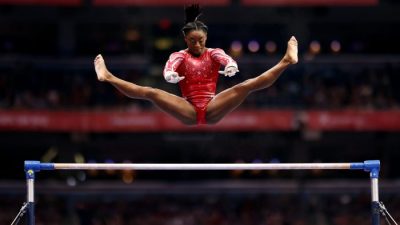 When Black women are punished for being the best.  By Denne Michele Norris / The Undefeated
Simone Biles and Surya Bonaly are peerless but the judges penalize, rather than exalt, their athleticism. Biles' stature in gymnastics is about more than just the difficulty of her moves, though. American commentators repeatedly praise her near-flawless technique. Her flexibility and form (straight knees, legs together, toes pointed) are impeccable, and in these ways, she very much meets the old-school aesthetic. The open-ended scoring system in her sport rewards difficulty over everything else, meaning that a gymnast such as Biles can be dominant because she is so far ahead, technically speaking. In a sense, she has freed gymnastics from the notion that only a wispy girl who looks like she belongs at the Bolshoi can be a champion. Read more 
---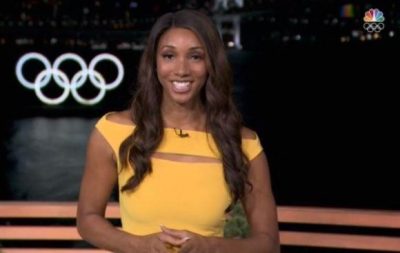 Maria Taylor hired by NBC days after highly publicized ESPN exit. By Scooby Axson / USA Today

The worst kept secret in sports media became official Friday as NBC hired broadcaster and host Maria Taylor, the network announced. Taylor, 34, made her debut during NBC's opening ceremony replay of the Tokyo Olympics on Friday night. NBC said Taylor will be a host and contributor for Football Night in America and Super Bowls. While at the Olympics in Tokyo, she will join Mike Tirico as host for Prime Plus and will also serve as a correspondent. Read more 
---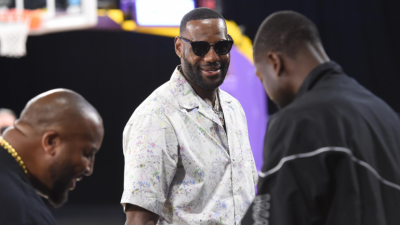 LeBron James becomes first player in NBA history to make $1 billion in earnings while still playing. By Jasmyn Wimbish / CBS News
Fresh off 'Space Jam: A New Legacy' opening to $31 million at the box office, Los Angeles Lakers superstar LeBron James' pockets just got a lot deeper, as the four-time champion was just announced as the first player in NBA history to make $1 billion in career earnings while still playing, per Sportico. That's no small feat, and it's a testament to the diversity in projects and endorsements James has his hands in off the court. Read more  
---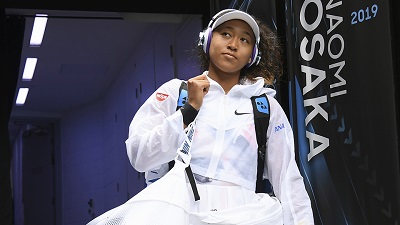 Naomi Osaka Nationality: Is Naomi a US Citizen or a Japanese Citizen? By Jason Pham / Stylecaster

As someone who was born in Japan, grew up in America and plays tennis for Japan, Naomi Osaka's nationality can seem complicated to some. Naomi—whose mother is from Hokkaido, Japan, and whose father is from Jacmel, Haiti—was born in Chūō-ku, Osaka in Japan on October 16, 1997. In a 2018 interview with The New York Times, Naomi's mother, Tamaki, explained that Naomi and her sister, Mari, took their mother's last name, Osaka, instead of their father's, Francois, so that it would be easier if the sisters stayed in Japan and enrolled in school or rented apartments. However, after she was born, Naomi didn't stay in Japan long. When she was 3 years old, Naomi and her family moved to the United States. They first lived with her father Leonard's grandparents in Long Island, New York, before moving to Florida when Naomi was around 8 years old. Read more
Related: Young Black athletes are launching a mental health revolution. By Char Adams / NBC News
---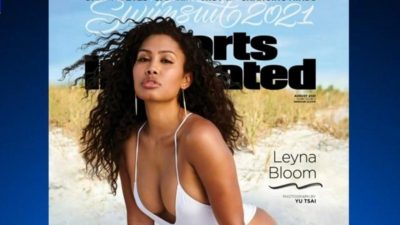 "I was born to do this": Leyna Bloom talks about making Sports Illustrated history. By Jonathan McDougle / CBS News
Leyna Bloom, the first transgender cover model for Sports Illustrated's celebrated Swimsuit Issue, says she was born to be on the cover and believes it is a moment that will change the world. In March, Bloom became the first transgender woman of color and the second transgender model ever to be featured in the Swimsuit Issue. Bloom was then announced as one of the cover stars in July, alongside rapper Megan Thee Stallion, who made history as the first female rapper, and tennis star Naomi Osaka, the first Haitian and Japanese woman athlete. Read more 
---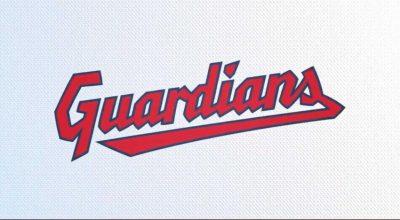 Cleveland's Baseball Team Finally Has A New Name After Dropping Racist Logo. By Kimberley Richards / HuffPost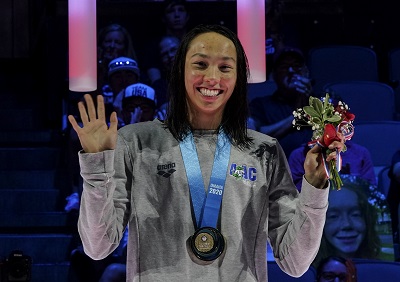 Torri Huske, after a record-setting swim trials, enters the Olympics as a possible breakout star. By Jake Lourim / Wash Post
In one week in June in Omaha, Torri Huske swam five events, broke a record in the 100-meter butterfly, turned into a trending search on Google and became the first breakout star of the U.S. Olympic swimming trials. Huske's U.S. record time of 55.66 seconds at the trials is the fastest in the world this season, giving her a legitimate chance to become the youngest gold medal winner in the 100-meter butterfly since 1980. Read more 
Site Information
---
Visit our home page for more articles, book/podcast and video favorites. And at the top of this page register your email to receive notification of new editions of Race Inquiry Digest. Click here for earlier Digests.
About Race Inquiry and Race Inquiry Digest. The Digest is published on Mondays and Thursdays. 
Use the buttons below to share the Digest in an email, or post to your Facebook, Linkedin or Twitter accounts.