Featured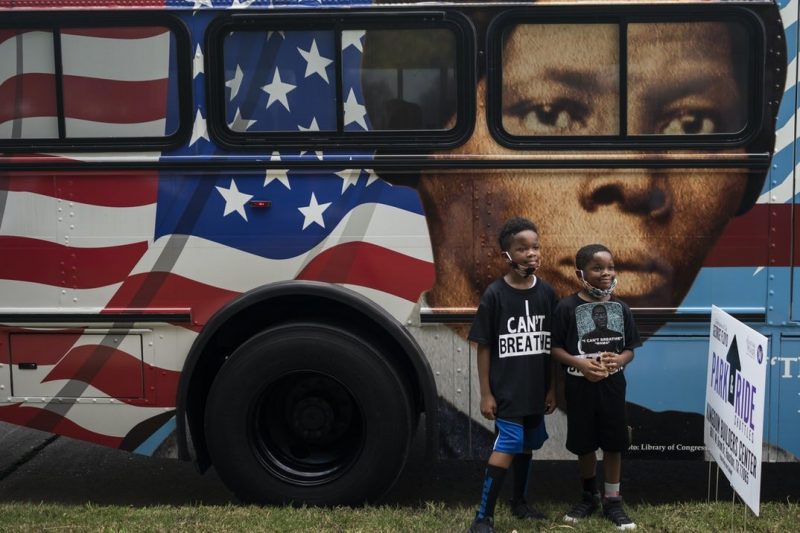 The Incalculable Debt That America Owes Black People. By Bruce Bartlett / The New Republic 

The long-standing idea of paying reparations to Black Americans for the costs of slavery, segregation, and other racist policies has lately gotten a boost. President Joe Biden has endorsed a commission to study the subject, and on February 17 the House Judiciary Committee heard testimony on H.R. 40, which would create such a commission.
The purpose of the commission would be threefold: to examine the role of the federal and state governments in supporting the institution of slavery; to review forms of discrimination in the public and private sectors against freed slaves and their descendants; and to document lingering negative effects of slavery on living African Americans and society. Read more 
Related: There was a time reparations were actually paid out – just not to formerly enslaved people. By Thomas Craemer / The Conversation 
Political / Social
---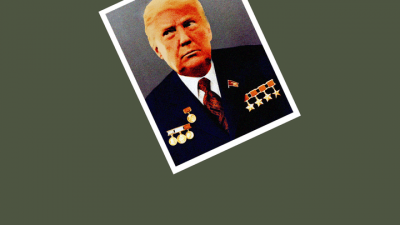 The Republican Party Is Now in Its End Stages. By Tom Nichols / The Atlantic
We are living in a time of bad metaphors. Everything is fascism, or socialism; Hitler's Germany, or Stalin's Soviet Union. Republicans, especially, want their followers to believe that America is on the verge of a dramatic time, a moment of great conflict such as 1968—or perhaps, even worse, 1860. (The drama is the point, of course. No one ever says, "We're living through 1955."). Ironically, the GOP is indeed replicating another political party in another time, but not as the heroes they imagine themselves to be. The Republican Party has become, in form if not in content, the Communist Party of the Soviet Union of the late 1970s. Read more
Related: Trump's failed coup continues: CPAC set to be a celebration of the Capitol insurrection. By Amanda Marcotte / Salon
Related: McCarthy's CPAC panel encapsulates how the GOP has devolved into a Trump cult. By Aaron Rupar / Vox 
Related: The GOP is trapped in Trump's rendezvous with yesterday. By E. J. Dionne / Wash Post 
---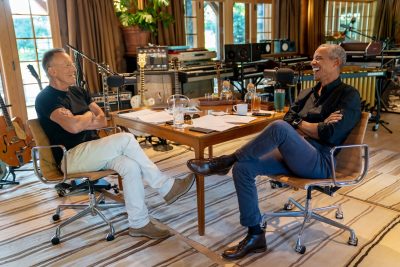 "Renegades" Podcast Review: Obama and Springsteen Are Here to Lull America. By Lauren Michele Jackson / The New Yorker

In "Renegades," a new Spotify podcast, the rock superstar and the former President dub themselves rebellious outsiders while playing their familiar hits. Is there a discernible political dimension to all of this? In the first two episodes of "Renegades" (six more will be released, weekly), Obama and Springsteen's main mode is reminiscing, though they treat the activity as a tool of critique. The pair are here to meet the immensity of misbegotten history—America's "founding myths" and "mythic stories"—with their own well-trodden first-person narratives. Read more 
Related: 'Counterproductive': Obama Says 'White Resistance' Kept Him from Pursuing Reparations During His Presidency Although He Believes They Are Justified. By Niara Savage / Atlanta Black Star
---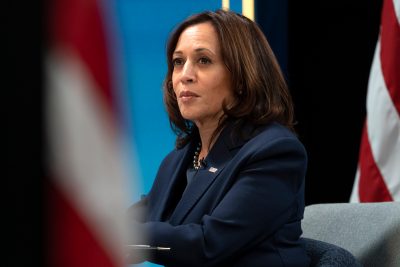 Kamala Harris Can Save the $15 Minimum Wage. By Tessa Stuart / Rolling Stone
Democrats have a choice between respecting arcane Senate guidelines and raising nearly a million people out of poverty. On Thursday, Senate parliamentarian Elizabeth MacDonough ruled that a $15 dollar minimum wage could not be included in Democrats' $1.9 trillion Covid-19 relief bill, because they intend to pass it through the budget reconciliation process, which only requires a simple majority, instead of trying to convince at least 10 Republicans to support the cause. For one thing, the president could just ask Kamala Harris, the president of the Senate, to overrule the parliamentarian. In fact, one former parliamentarian has said it's entirely at the VP's discretion to listen to MacDonough on a ruling like this one or not. And there is ample historical precedent for not listening to the parliamentarian — as Slate reports, "Vice President Hubert Humphrey routinely ignored his parliamentarian's advice." Read more 
---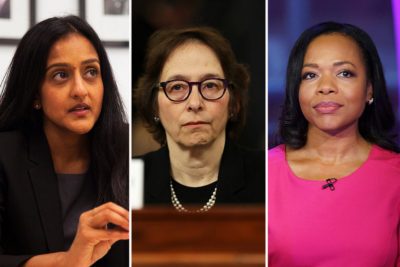 Meet The Voting Rights Heavy-Hitters That Biden Has Picked To Lead DOJ. By Tierney Sneed / TPM
President Biden has chosen for top positions at the Justice Department three advocates who have spent their lifetimes in the civil rights arena and the last four years in particular combatting the Trump-era's most egregious assaults on democracy. Read more 
---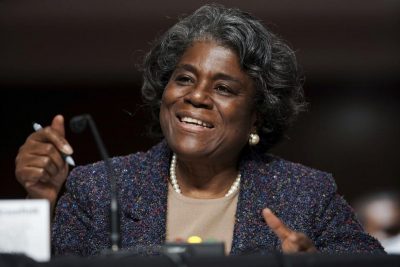 New US envoy to UN gets red carpet welcome from Russia. By Edith M. Lederer. By AP and ABC News
Linda Thomas-Greenfield presented her credentials as U.S. ambassador to the United Nations to Secretary-General Antonio Guterres on Thursday, officially taking on one of the most challenging jobs for the Biden administration of helping to restore the United States as a top multilateral player on the global stage after former President Donald Trump's unilateral "America First" policy. Read more 
---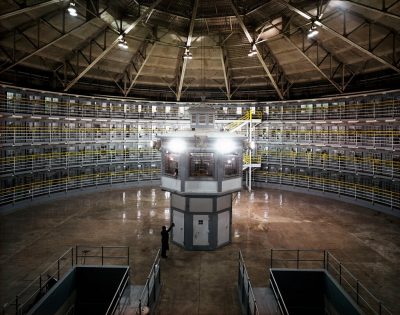 Criminal Justice Is a State Issue. By Charles M. Blow / NYT
This week, Illinois became the first state to eliminate its cash bail system, and Virginia became the first Southern state to abolish the death penalty. These developments illustrate that many of the most impactful criminal justice reforms can and must be enacted by states, not by the federal government. Read more
Related: "The Whole System Needs to be Indicted": Attorney Benjamin Crump on Overhauling U.S. Policing. By Amy Goodman / Democracy Now  
---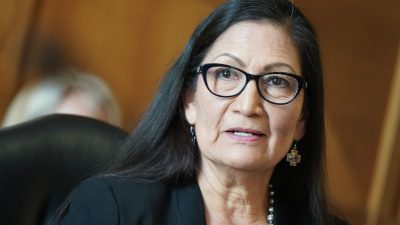 Not One Republican Asked Deb Haaland About Her Vision For Indian Country. By Chris D'Angelo / HuffPost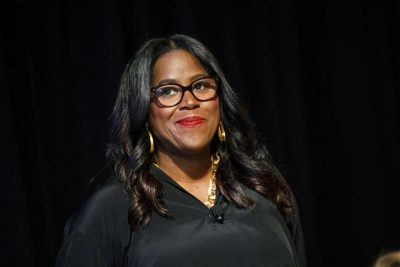 TIAA is the first company in Fortune 500 history to have two Black CEOs in a row. By Jena McGregor / Wash Post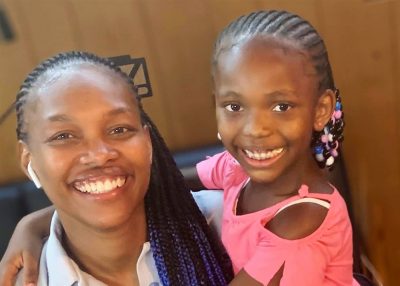 Black women feel outsize burden from the Covid-19 economy, survey finds. By Michelle Fox and Sharon Epperson / NBC News

Almost one-third, or 29 percent, of U.S. adults are counting on another round of government relief to get by, and another 24 percent say they need it but doubt it will happen, a new CNBC + Acorns Invest in You survey conducted by SurveyMonkey found. People of color are more likely to be relying on the relief, especially Black women. Half of Black Americans and 40 percent of Latinos said they were counting on it, while 57 percent of Black women said the same. In addition, 24 percent of Blacks and Latinos need it but don't think it will come to fruition. Read more 

Related: Why COVID-19 Has Impacted Black Women So Badly. By HuffPost Video
Related: Latinos, Blacks twice as likely to need Covid stimulus checks just to 'get by.'  By Janel Alvarez / NBC News  
---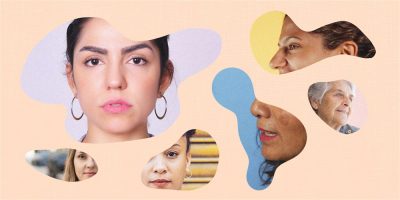 Who's really Latina? A recent controversy draws outrage over identity, appropriation. By Raul A Reyes / NBC News

For millions of Americans, the issues around racial, cultural and ethnic identity are complicated. There are broad debates about how best to describe Americans of Spanish-speaking, Latin American descent (is it Hispanic? Latinx?), and endless choices reflect self-identification preferences.Claiming Hispanic, Latino or Latinx identity is a matter of personal choice. As the Pew Research Center said in a 2020 report: "Who is Hispanic? Anyone who says they are." But a recent controversy illustrates the tension between identifying as part of a group and being accused of appropriating an ethnic or racial community. Read more 
Related: 'What are you?' How multiracial Americans respond and how it's changing. By Celeste Katz Marston / NBC News
---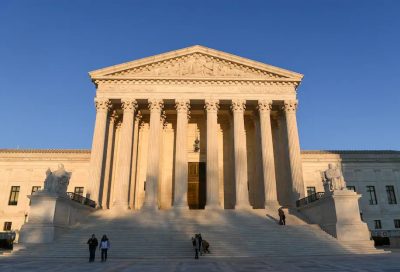 Group that sued Harvard asks Supreme Court to end use of race in college admissions. By Nick Anderson and Robert Barnes / Wash Post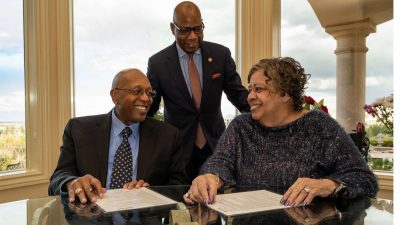 College dropout donates $20 million to the historically Black university he couldn't afford 60 years ago. By Morgan Winsor/ABCNews

Nearly 60 years ago, Calvin Tyler was forced to drop out of college in his hometown of Baltimore because he couldn't afford tuition. Now he and his wife, Tina, have pledged $20 million to endow scholarships for students needing financial aid at the historically Black school. It's the largest-ever private donation from an alumnus to Morgan State University. Read more 
Historical / Cultural
---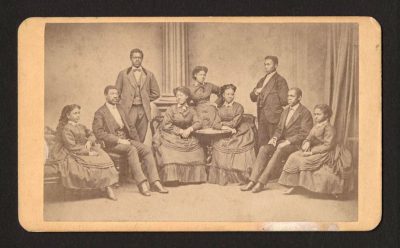 How Black people in the 19th century used photography as a tool for social change. By Samantha Hill / The Conversation
Frederick Douglass is perhaps best known as an abolitionist and intellectual. But he was also the most photographed American of the 19th century. And he encouraged the use of photography to promote social change for Black equality In that spirit, this article – using images from the David V. Tinder Collection of Michigan Photography at the William L. Clements Library at the University of Michigan – examines different ways Black Americans from the 19th century used photography as a tool for self-empowerment and social change. Read more
---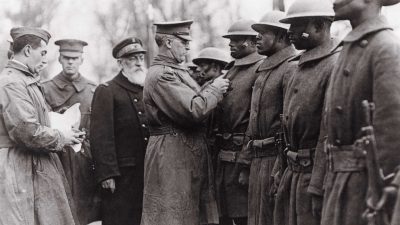 Photos: A look back at the courageous Harlem Hellfighters of WWI. By Radhika Chalasani and Indira Babic / ABC News
The 369th Infantry Regiment, nicknamed the Harlem Hellfighters, were the first African American regiment to serve with the American Expeditionary Force in World War I. Their accomplishments and heroism stood in stark contrast to the racism and discrimination they faced on the home front. Their story has largely been overlooked in mainstream U.S. history. Read more 
---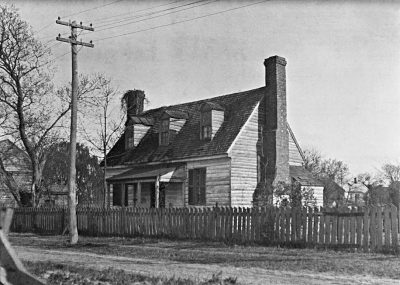 At William & Mary, a school for free and enslaved Black children is rediscovered. By Joe Heim / Wash Post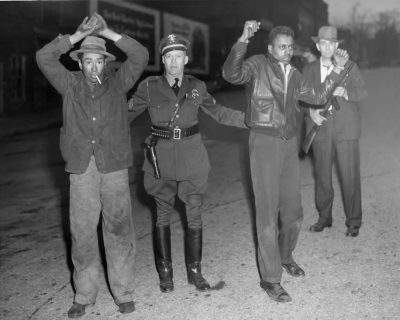 America's first post-World War II race riot led to the near-lynching of Thurgood Marshall. By Chris Lamb / Wash Post
Word of the confrontation at the jail had spread to the nearby Black neighborhood of Mink Slide. Black residents, including many war veterans, suspected their lives were in danger and armed themselves. According to an account in Thomas Brooks's "Walls Come Tumbling Down: A History of the Civil Rights Movement," one of the veterans shouted, "We fought for freedom overseas! And we'll fight for it here!" Read more 
---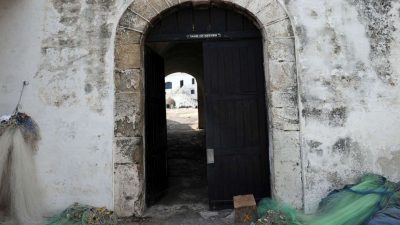 Black Americans reconnect with roots in emotional trips to Ghana's 'Door of No Return. 'By Candace Smith, Aude Soichet, Jessica Hopper, Ashley Riegle, and Marlene Lenthang / ABC News 

At Cape Coast Castle on the shores of the Ghanaian city, a sordid history belies its beauty. The castle overlooking the Atlantic Ocean, a former slave-trade outpost, is home to the so-called "Door of No Return," through which millions of Africans were forced onto slave ships bound for the United States. Read more 
Related: Stevie Wonder Tells Oprah He Is Permanently Moving to Ghana to Protect Grandchildren from Injustice. By Darlene Aderoju / People 
---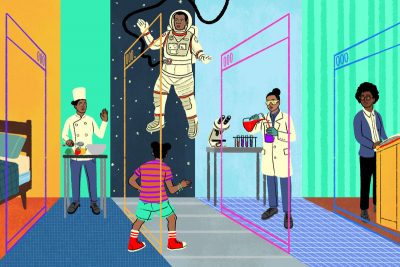 Teaching Students A New Black History. By Anya Kamenetz / NPR
"I thought a lot about my friends who went to Hebrew school on the weekends or Chinese school on the weekends" — a place to maybe learn a language, pick up some cultural know-how and affirm a positive identity. "Other ethnic groups don't rely on the government to teach their kids about themselves. Why are we relying on the government to teach black kids about our history, our culture, our heroes and heroines, our folktales?" Reconstruction.us is a for-profit startup that offers live video classes over Zoom. They range from soul food cooking, to Black feminism, to the tradition of West African griot — oratory and storytelling skills. There's even a class called Black Shakespeare, where readers explore themes like migration and slavery in plays like Othello and The Tempest. Read more  
---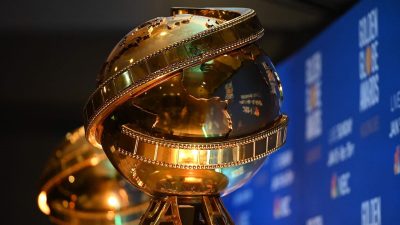 Golden Globes facing criticism for lack of diversity. By Joe Fryer / Today
The 78th Golden Globe Awards are going bicoastal and will be broadcast on Sunday from both California and New York. With "Ma Rainey's Black Bottom" and other acclaimed projects with Black-led casts getting snubbed, some Hollywood heavyweights are calling out the Hollywood Foreign Press Association for not having a single Black member. The association says it promises to diversify. NBC's Joe Fryer reports for Weekend TODAY. Watch here 
---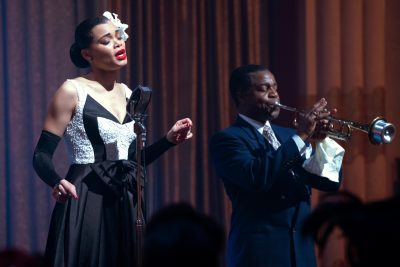 'The United States vs. Billie Holiday' Movie Review: Streaming on Hulu. By K. Austin Collins / Rolling Stone
It's a movie called The United States Vs. Billie Holiday, so you know there must be a battle at stake. And there is. Lee Daniels' new movie, which stars a charismatically downplayed Andra Day as the titular, completely singular, and in many ways unknowable Lady Day, is set primarily in the 1940s. It tells the story of Holiday's life and career in the wake of the song "Strange Fruit" — her elegy to Black lives lost to decades of lynching in the long aftermath of the Reconstruction — making the airwaves, filling concert halls, and pissing off certain people. Among the aggrieved: the U.S. government. And one J. Edgar Hoover. Read more 
---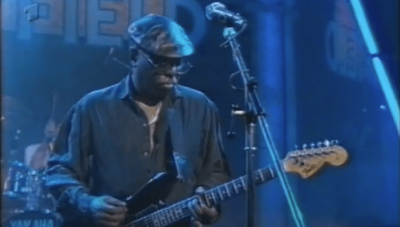 Curtis Mayfield and 'we people who are darker than blue.' By Denise Oliver Velez / DailyKos
The strains of a songs written by the late great Curtis Mayfield echo in my head, not only about continuing to push the system, but also tapping into the essence of where we stand as Black people in America. His lyrics, describing us as "we people who are darker than blue," are sheer poetry. Though this song by Mayfield, who had two separate music careers, as part of the legendary group The Impressions and later as a solo artist, has never been as well-known as many other hits he wrote and sang, it is my favorite. The opening lyrics were a call to action, directed at us, by one of us. Read more 
Sports
---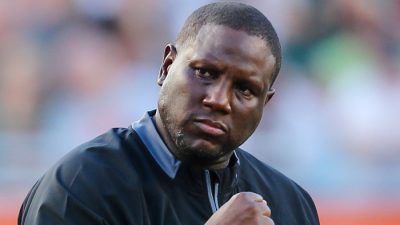 Howard's Larry Scott said no to Nick Saban and Alabama to try to rebuild football program. By Adam Rittenberg / The Undefeated

In January, Larry Scott decided to stay at Howard and coach his own team. The choice was undeniably difficult, even though it really shouldn't have been. Alabama's Nick Saban – the best coach in college football and the sport's ultimate kingmaker – wanted Scott. Thirteen of Saban's Alabama assistants have become head coaches in the FBS, college football's highest tier. Two assistants who in January helped Alabama to its sixth national championship under Saban – offensive coordinator Steve Sarkisian and running backs coach Charles Huff – landed head-coaching jobs at Texas and Marshall, respectively. Read more 
---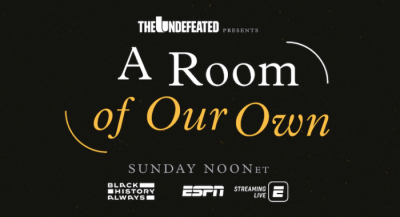 One hope for the next generation of Black athletes. By Kevin Carroll / The Undefeated
A Room of Our Own,' a one-hour special, explores how athletes have used their voices to impact change. Black athletes face one of the most formidable opponents daily. This foe isn't affiliated with any college program or professional league. This adversary doesn't have an arena, stadium, court or diamond that it calls "home." This invisible enemy is omnipresent and diabolical in its efforts to upend a Black athlete's goals, hopes and dreams. This nemesis of the Black athlete is … disposability. Read more
Related: Chris Webber hopes to inspire the next generation at Morehouse College. By Parker Owens / The Undefeated
---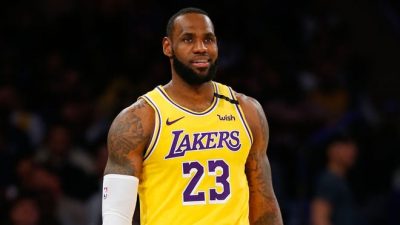 LeBron James found voice on social issues after Trayvon Martin's death. By Jeff Zillgitt / USA Today
LeBron James was 27 years old when Trayvon Martin, an unarmed Black teenager who was wearing a hoodie when he was shot and killed on Feb. 26, 2012 by George Zimmerman, a neighborhood watch volunteer. James thought about it – 10 years earlier he could've been Martin, who was 17 years old. James also considered his two sons, who in 10 years from that point could be in Martin's shoes – teens wearing hoodies walking through the neighborhood. The moment resonated with the NBA superstar. Read more 
---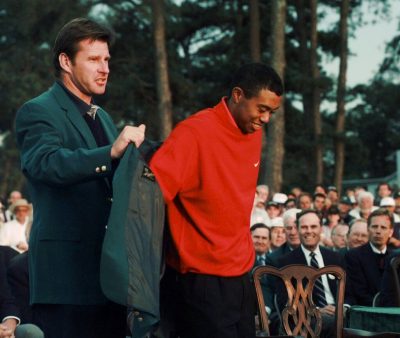 Tiger Woods and Another Terrible Turn of Fate. By Kurt Streeter / NYT
The sight of his demolished S.U.V., sitting forlornly on a grassy Southern California hillside, belied the image of Tiger Woods as an invincible force marching across the golf course to certain, thrilling triumph. Woods's greatness, once seemingly preordained, has been dimmed over the past dozen years by stunning falls from grace and by betrayal from his body. When you think of Woods, what comes to mind? Read more 
---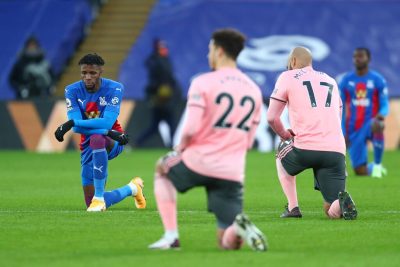 New Anti-Racism Project Hopes to Push Soccer Past Gestures. By Rory Smith / NYT
Soccer confronts its struggle to combat racism only sporadically. The abuse of a player on the field, the denigration of a team from the stands, a sudden reminder of the lack of opportunities for Black coaches or executives — all of it sparks a conversation, a campaign, a vow to do better. "It is always talked about," Sanneh said. "And then it goes away again." Read more 
Site Information
---
Visit our home page for more articles, book/podcast and video favorites. And at the top of this page register your email to receive notification of new editions of Race Inquiry Digest. Click here for earlier Digests.
About Race Inquiry and Race Inquiry Digest. The Digest is published on Mondays and Thursdays. 
Use the buttons below to share the Digest in an email, or post to your Facebook, Linkedin or Twitter accounts.