Featured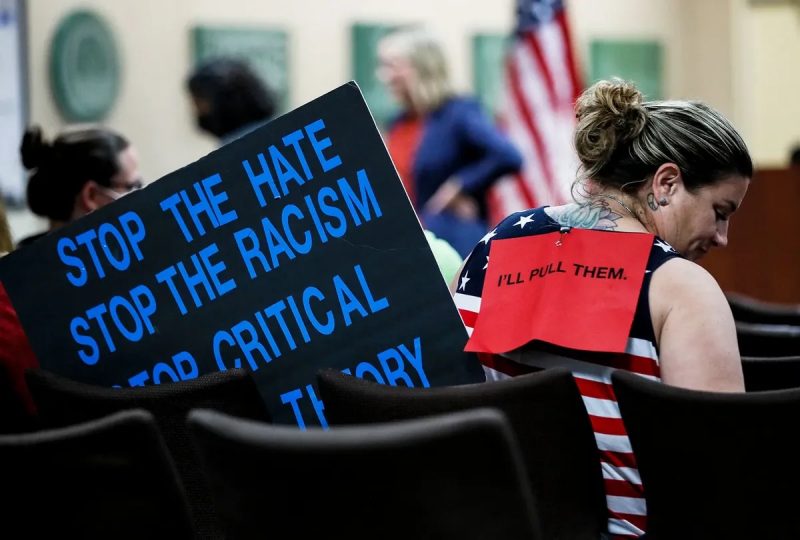 Fighting back against CRT panic: Educators organize around the threat to academic freedom. By Kathryn Joyce / Salon

Last week, the nonprofit College Board, which oversees things like SAT exams and Advanced Placement courses, tentatively waded into the school wars. The board published a new set of principles opposing censorship, supporting academic freedom and, most potently, noting that school bans that affect required subjects for AP courses could result in those classes losing their AP credits.
In mid-February, the Faculty Council of the University of Texas in Austin voted to approve a resolution proactively "affirming the fundamental rights of faculty to academic freedom in its broadest sense, inclusive of research and teaching of race and gender theory." The resolution rejected any efforts to restrict curricula at UT, and called on the school's president to fight any attempts to dictate what professors can teach that might arise down the line.  Read more 
Related: Books and Backlash. NBC News Podcast
Related: Southlake, Texas, rejected diversity lessons in schools. But a federal probe may demand them. By Mike Hixenbaugh / NBC News
Related: Teachers' racism: A researcher reports on what she's seen in the classroom. By Ranita Ray / Slate
Related: Despite political pressure, US teachers lead complex history lessons on race and slavery. By Erin Richards, Natalie Pate, Meghan Mangrum and Ryan W. Mille / USA Today
Political / Social
---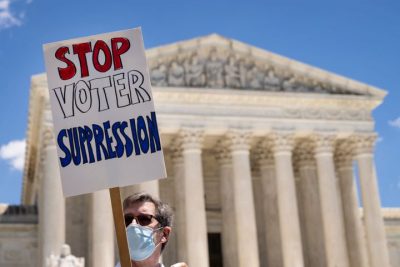 Supreme Court Rejects Legal Theory That Would Eviscerate Voting Rights – For Now.  By Paul Blumenthal / HuffPost
Congressional district maps drawn by state courts will remain in North Carolina and Pennsylvania.
The U.S. Supreme Court on Monday rejected emergency applications filed by Republicans in North Carolina and Pennsylvania asking the court to strike down congressional district maps approved by courts in both states. Republicans in North Carolina had asked the court to strike down a map drawn by state courts after finding that the original map passed by the Republican legislature was an unconstitutional partisan gerrymander under the state constitution. In Pennsylvania, Republicans wanted to strike down a state court-drawn map implemented after Democratic Gov. Tom Wolf vetoed the map passed by the Republican-majority legislature. Read more 
Related: The Fight Against Voter Suppression. By Rev. Rhonda Thomas / The Progressive
---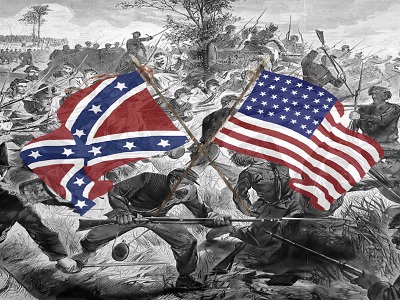 Know Your Enemy: A Second Civil War? With Jamelle Bouie. Matthew Sitman and Sam Adler-Bell / Dissent Podcast
The past few months have seen a lot of talk of a "second Civil War" or a "national divorce" between red states and blue states. New York Times columnist Jamelle Bouie joins Matt and Sam to discuss why the analogy to the Civil War fails, what such rhetoric does for those who deploy it, and the real challenges to a better politics in America. Listen here
Related: Far-right Freedom Caucus is poised to have serious sway if Republicans take the House. By Laura Clawson / Daily Kos
Related: GOP's violent rhetoric keeps getting worse — and almost nobody is paying attention. By Chauncey Devega / Salon
---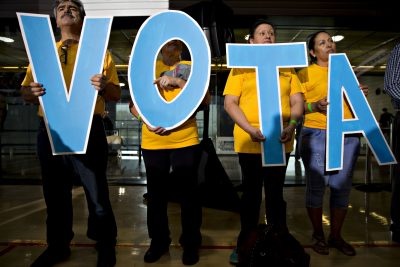 Are Latino Voters Actually Fleeing the Democratic Party? By Steve Phillips / the Nation
In Texas, unapologetically progressive Latinx candidates saw victories across the state, contradicting the claims of an exodus from the Democratic Party.
So what gives? How are Latinos both fleeing the perceived left politics of the Democratic Party and also electing candidates from the party's left wing? Two overarching realities predispose people of color, including Latinos, to progressive politics—that is, far-reaching political and economic change. The first reality is economics, in general, and the racial wealth gap, in particular. The second reality is the unrelenting and escalating promotion of white supremacy. Read more 
---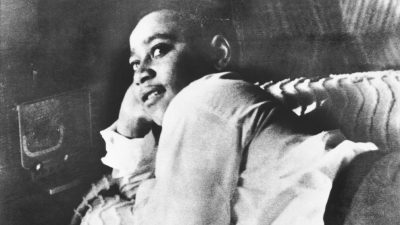 Emmett Till Antilynching Act heads to Biden's desk. By Kiara Alfonseca / ABC News
Congress failed to pass anti-lynching legislation over 200 times.
"While this will not erase the horrific injustices to which 10s of 1000s of African Americans have been subjected over the generations, nor fully heal the terror inflicted on countless others, it is an important step forward as we continue the work of confronting our nation's past in pursuit of a brighter and more just future," said Majority Leader Chuck Schumer on the Senate floor. Read more 
---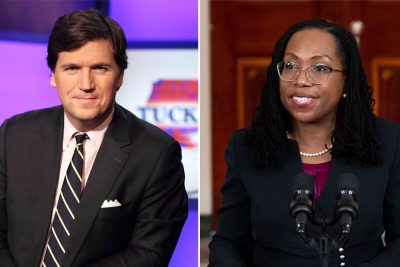 Demanding That Ketanji Brown Jackson 'Show Her Papers.' By Charles M. Blow / NYT
As Carlson said on Fox News, "It might be time for Joe Biden to let us know what Ketanji Brown Jackson's LSAT score was. How did she do on the LSATs? … It would seem like Americans in a democracy have a right to know." It is outrageous, to be sure. What was Jackson doing in 1991 when Carlson was identifying with the homicidal homophobe? She was studying government at Harvard while being a student organizer for civil rights causes, and she would graduate magna cum laude the following year. Read more 
---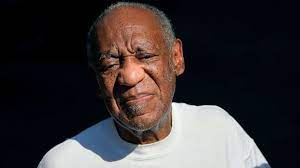 Supreme Court Won't Review Decision Freeing Bill Cosby From Prison. By Maryclaire Dale / HuffPost
The U.S. Supreme Court announced Monday without comment that it would not review Bill Cosby's sexual assault case, leaving him a free man and ending a two-decade legal drama that shifted the cultural landscape, destroyed the groundbreaking Black actor's reputation, and sent him to prison for several years in his late 70s. The high court — whose nine members include two men accused of sexual misconduct themselves — declined to review a stunning decision out of Pennsylvania that released Cosby from prison in June over the word of a former prosecutor who said he had made a secret promise with Cosby's lawyers that he could never be charged. Read more 
---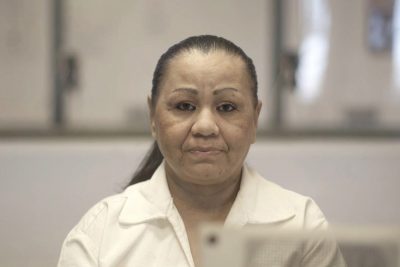 Is Texas Sending Melissa Lucio to Die for a Crime That Never Happened? By Liliana Segur and Jordan Smith / The Intercept
DR. THOMAS YOUNG is adamant: Melissa Lucio should not be put to death. "This would be a horrible, horrible tragedy if she ends up getting executed over this," he said. "It's just not right." Lucio has been on Texas's death row since 2008 for killing her 2-year-old daughter, Mariah. According to the state, Lucio repeatedly abused the toddler until she finally succumbed to her injuries. The problem, says Young, who first reviewed the case at the behest of Lucio's post-conviction attorney, is that the medical examiner who conducted Mariah's autopsy, and then offered unequivocal trial testimony that blamed Lucio for her daughter's death, got it wrong. Read more 
---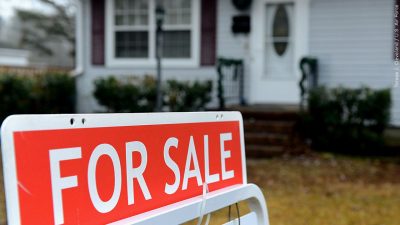 Home prices could soar another 20% this year, but Black families are struggling to benefit. By Nicole Bachaud / CNN
As of January of this year, the typical US home has gained more than $50,000 in value from the year prior — a jump of almost 20% — as millions of buyers bid against each other in a market defined by historic low inventory. While that's good news for homeowners watching their equity grow, millions of Americans who are trying to buy a home for the first time are watching that dream slip further away. That's especially true for Black Americans, who were hard hit by pandemic-related job losses. The Black homeownership rate is lower today than it was a decade ago. A big part of the problem is that Black Americans typically have lower incomes and less wealth, making it more difficult to save for a down payment. And they are more likely to have no credit history and be denied a mortgage. Read more 
Ethical / Morality / Religion
---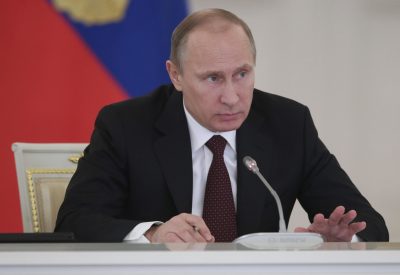 Can the Christian right quit Putin? By Molly Olmstead / Slate
It's potentially new territory for many in the religious right, who have, broadly, overlooked Putin's authoritarian tendencies because of his culture war stances. The managing director of World Congress of Families, an international organization crusading for the values of the Christian right, has called Russia "the hope for the world right now." The Billy Graham Evangelistic Association featured Putin on the cover of the March 2014 issue of its magazine. (Franklin Graham has also met with Putin and has "exchanged views on Russia-US cooperation" and "discussed issues related to traditional family values" with other Russian officials.) Read more 
Related: The obscure 'Russian Christian Fascist' philosopher motivating Vladimir Putin's invasion of Ukraine. By Dartagnan / Daily Kos 
---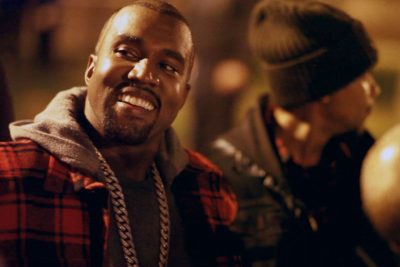 New Netflix docuseries 'jeen-yuhs' chronicles Kanye West's belief in God and himself. By Emily McFarlan Mille / NCR
The documentary, as much about Simmons' faith in West as West's faith in God, debuted Feb. 16 on Netflix.
The docuseries is also a reminder West's complicated relationship with Christianity reaches back further than his 2019 album "Jesus Is King" and his recent elaborate Sunday Service events. West's albums have always been peppered with religious references. Long before he started claiming top spots on Christian music charts with "Jesus Is King," he was rapping about Jesus. There was "Jesus Walks," a track on his 2004 debut "The College Dropout" with lyrics such as "God show me the way because the devil's tryna break me down." In "jeen-yuhs," Simmons describes the song as a "cultural phenomenon." Read more 
Historical / Cultural
---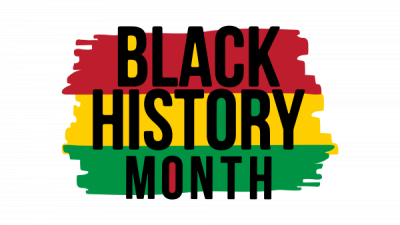 Black History Month is over. Thank goodness.  By Cole Arthur Riley / Wash Post 
---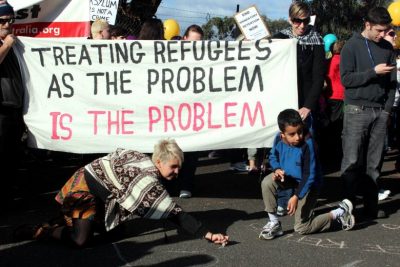 The African American Origins of Modern Asylum.  By Sean Gallagher / AAIHS
From the American Revolution to the Civil War, enslaved African Americans fled the United States for freedom abroad in British Canada, Mexico, and the Caribbean. Over time, African Americans' transnational search for freedom led to treaties, military proclamations, and court decisions that gave shape to the refugee in international law. At the same time, as historian Harvey Amani Whitfield has shown, acts of escaping to foreign free soil made migration and transnationality integral to early African American conceptions of freedom and community. These transnational refugee politics were as American as the ideals of the Revolution itself precisely because they first took shape during the U.S. War for Independence. Read more 
---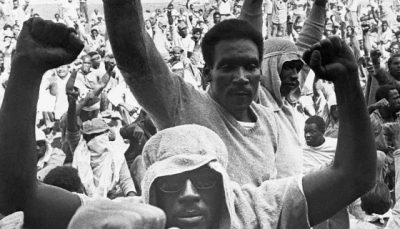 He Joined the Attica Prison Uprising. He Hopes a New Documentary Can Set the Record Straight. By Eamon Whalen / Mother Jones
I've been patient," wrote George Jackson from his prison cell in a 1965 letter to his mother and father, "but where I'm concerned patience has its limits. Take it too far, and it's cowardice." In some ways, the story of the Attica prison rebellion—told in the new film Attica, streaming free on Showtime's Youtube channel and nominated for the Oscar for best documentary feature—begins here, across the country in California, with George Jackson. Jackson was incarcerated in 1960 for petty theft. He spent much of his time served in solitary confinement. And, during his time, he was politicized, and wrote prolifically. In 1970, his writings to the outside world were compiled into Soledad Brother: The Prison Letters of George Jackson, a literary classic of the Black Power Movement. Read more 
---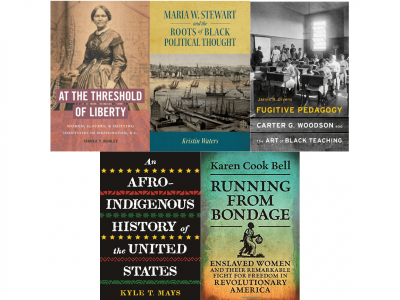 2022 Finalists for the Pauli Murray Book Prize in Black Intellectual History. By AAIHS Editors
The African American Intellectual History Society (AAIHS) is pleased to announce the finalists for the fifth annual Pauli Murray Book Prize for the best book in Black intellectual history. Named after lawyer, author, and women's rights activist-intellectual Pauli Murray, this prize recognizes the best book concerning Black intellectual history (broadly conceived) published between January 1, 2021 and December 31, 2021 by a member of AAIHS. Here are the five finalists selected by this year's fellowship committee. Read more 
---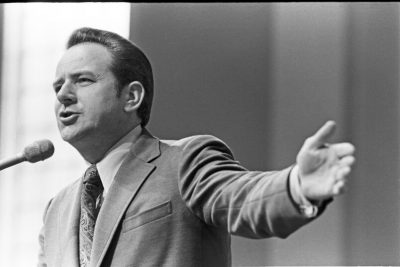 Panicked White People Tried To Ban Books In The '80s, Too — With Jerry Falwell Leading The Way. By Fred L. Pincus / TPM
View of American evangelist Jerry Falwell Sr (1933 – 2007) as he speaks at an outdoor event, Lynchburg, Virginia, September 9, 1972. (Photo by Edmund Eckstein/Getty Images)
The attacks on books in the 1980s bear similarities to the current attacks. Both object to the critical teaching about race and racism, historical as well as contemporary. Both accuse schools of tearing down America and weakening patriotism. Both object to teaching about gender roles, sexual orientation and alternative models of the family. Conservative institutions like the Heritage Foundation have been involved in both periods. Read more 
---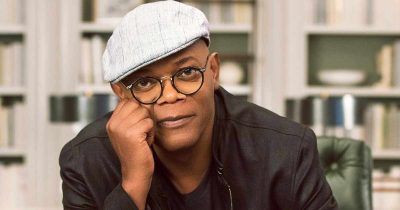 Samuel L. Jackson loves his job. CBS News
He has made more than 150 films, and is one of Hollywood's most bankable stars. He's worked closely with Spike Lee and Quentin Tarantino, and he's a familiar presence in the "Star Wars" and Marvel franchises. "I think movies should be entertaining," Jackson said. "You know, popcorn movies, I love popcorn movies! Turn your brain off. You don't have to figure out the plot, you don't have to worry about who did it, you know? He did it! Now let's have some fun!" ow, in a new limited series, "The Last Days of Ptolemy Grey," he plays a different kind of character: an old man with dementia who briefly gets his memory back. Read more 
Sports
---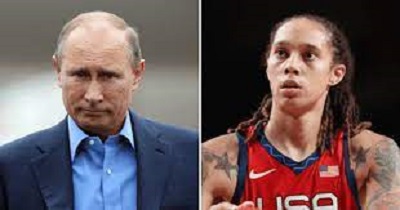 Fears grow Russia could use US basketball star Brittney Griner as 'hostage.'  By Bryan Armen Graham / The Guardian
A Texas congresswoman has called for Russia to release Brittney Griner as fears grow Vladimir Putin could use the US basketball star as a pawn during the war in Ukraine. The two-time Olympic champion has been detained by Russian customs authorities, who claim they discovered vape cartridges containing hashish oil in her luggage at an airport near Moscow. The arrest took place last month and the 31-year-old faces up to 10 years in prison if found guilty of bringing drugs into Russia. Read more 
---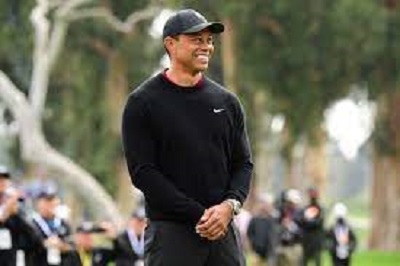 Tiger Woods to be honored with World Golf Hall of Fame induction. By Steve DiMeglio / USA Today
Woods didn't just leave an impression on the old stately game, he changed it. Testament to his brilliance inside and outside the gallery ropes takes place Wednesday night when he steps on to the stage at PGA Tour headquarters for his induction into the World Golf Hall of Fame, where he'll be introduced by his 14-year-old daughter, Sam. Read more
---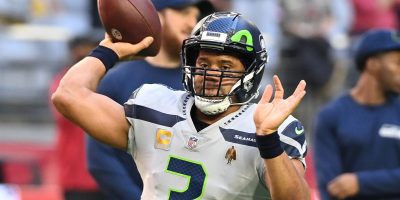 Russell Wilson to the Broncos — Making sense of the Seahawks' trade, Denver's Super Bowl hopes with its new QB and what's next.  Bill Barnwell / ESPN
If you're a Denver Broncos fan, you probably weren't expecting to spend Tuesday riding a rollercoaster, but you're also probably thrilled with where you ended up. The morning started with reports that Aaron Rodgers would be returning to the Green Bay Packers, ending the long-rumored dalliance between the reigning NFL MVP and a move to Denver. By the time lunch rolled around, though, the Broncos had consummated a stunning deal, agreeing to send three players and four picks to the Seattle Seahawks for 33-year-old quarterback Russell Wilson.
Related: 'I don't think there's any trust': The irreconcilable differences of Russell Wilson, Seahawks. By Michael-Shawn Dugar, Jayson Jenks and Mike Sando / The Atheletic
Site Information
---
Visit our home page for more articles, book/podcast and video favorites. And at the top of this page register your email to receive notification of new editions of Race Inquiry Digest. Click here for earlier Digests.
About Race Inquiry and Race Inquiry Digest. The Digest is published on Mondays and Thursdays. 
Use the buttons below to share the Digest in an email, or post to your Facebook, Linkedin or Twitter accounts.