Featured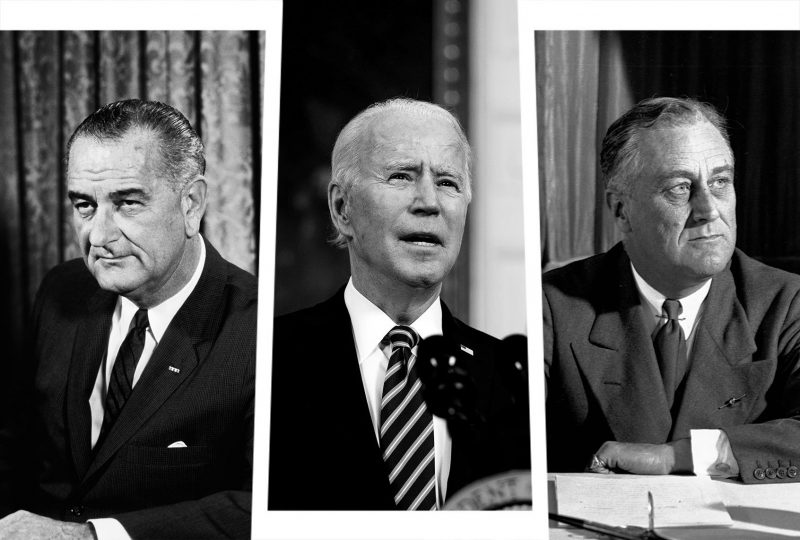 Joe Biden just launched the second war on poverty. By Dylan Matthews / Vox
Fifty-seven years ago, a Democratic president who had a reputation as a moderate — and who had been a senator and vice president before reaching the highest office in the land — announced his administration would be waging "unconditional war on poverty in America."
The legislation that grew out of President Lyndon B. Johnson's declaration had no marquee program. Instead, the war on poverty was a collection of new initiatives that have stood the test of time: Medicare; Medicaid; food stamps (now known as the Supplemental Nutrition Assistance Program); aid for women, infants, and children (WIC); school breakfasts; Pell Grants; Head Start; and Section 8 housing vouchers, to name a few. It was a landmark passel of legislation that reshaped American life in the decades that followed. With Congress's passage of the $1.9 trillion American Rescue Plan, another Democratic president with a reputation as a moderate (and who came through the Senate and the vice presidency) is putting his stamp on American policy. Read more 
Related: $1,400 checks and vaccine funds: what the US Covid relief bill contains. By Lauren Gambino / The Guardian
Related: Senators who voted against a $15 minimum wage represent three-quarters of the workers who would benefit, study says.  By Juliana Kaplan / Insider
Political / Social
---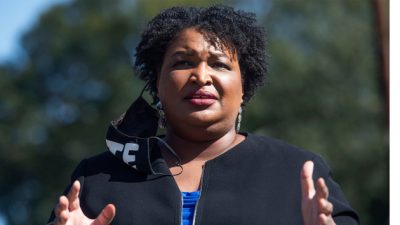 Stacey Abrams Has a Plan to Dismantle the Filibuster and Protect Voting Rights. By Ari Berman / Mother Jones
As Republicans in the Georgia state legislature passed a series of voting restrictions over the past 10 days, Stacey Abrams, the state's leading voting rights activist, saw an ever more pressing need to reform the filibuster in the US Senate. And she has a plan for how to do it. Read more 
Related: Democracy Is Not Exclusive. The For the People Act works to fulfill the democratic promise of the United States. Those who seek to thwart it do not actually want a democracy. By Ben Jealous / The Nation
---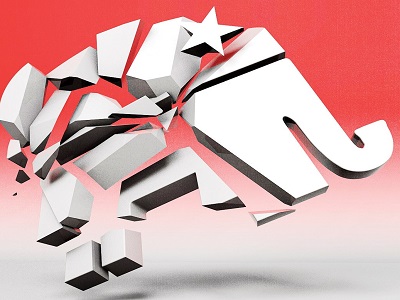 What Is Happening to the Republicans? By Jelani Cobb / The New Yorker
The idea that the nation would thrive with two parties was contingent upon both of them holding a shared version of reality. It's also the case that a demographic clearly in the thrall of radicalizing conspiracy theories, and convinced that it stands no chance of exercising its will through electoral politics, will potentially turn to violence as a regular form of expression. The A.E.I. study found that fifty-six per cent of Republicans believe that the use of force may be necessary to save "the traditional American way of life." The obvious concern should be that January 6th was not a culmination but, rather, a preface to more violence conducted under the same banners. Read more 
Related: The GOP scam is getting worse — for Republican voters. A new study shows how. By Greg Sargent / Wash Post
Related: The G.O.P. Isn't Going to Split Apart Anytime Soon. By Jamelle Bouie / NYT
Related: A (culture) war of desperation: Without Trump, Republicans wage their last stand. By Heather Digby Parton / Salon
---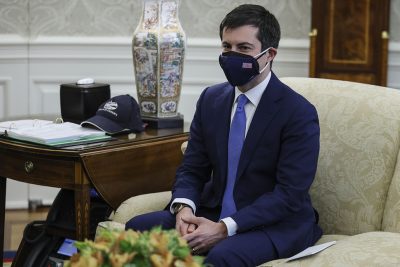 How Biden is betting on Buttigieg to drive a new era of racial equity. By Sam Mintz / Politico

A central plank in President Joe Biden's agenda of improving racial equity requires dismantling or reimagining parts of America's transportation system, which has long stacked the odds against people who most rely on it to climb up the economic ladder.
Black households are three times less likely to own a car than white households, meaning they lack access to the infrastructure most heavily prioritized and funded nationwide. People of color also make up a majority of transit riders and have longer commutes. And America's urban landscape is packed with examples of highways carving up Black communities, cutting off accessibility and spewing disproportionate amounts of pollution. Read more 
Related: Senate confirms Merrick Garland as Biden's attorney general. By Dereh Gregorian / NBC News 
---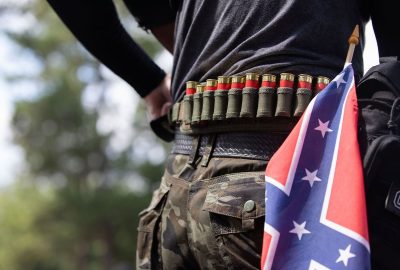 The Capitol attack: White supremacist terrorism meets evangelical Christianity. By Chauncey Devega / Salon

In an effort to understand how white Christian evangelicals are being radicalized into terrorism and other forms of extremism, I recently spoke with Robert Jones, CEO and founder of the Public Religion Research Institute (PRRI). Jones is also a leading scholar on religion, politics and culture. His essays and other commentaries have been featured by the Atlantic, CNN, NPR, The New York Times, The Washington Post and the New York Times. Jones is also the author of "White Too Long: The Legacy of White Supremacy in American Christianity" and "The End of White Christian America." Read more 
Related: White supremacy and a will to violence are a sickness, not Christianity. By Serene Jones / USA Today 
---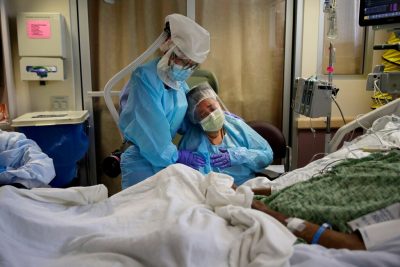 Declare Racism a Public Health Emergency. By Abdullah Shihipar / NYT
While Black and Latino people make up only 13 and 18 percent of the U.S. population, respectively, as of November they account for more than 50 percent of the country's Covid-19 hospitalizations. In Los Angeles County, deaths among Latino people have increased more than 1,000 percent since November, nearly triple the rate for white residents. Native Americans have been nearly twice as likely as white people to die from Covid-19.The virus has killed a disproportionate number of Filipino nurses. To bring desperately needed relief to the communities of color that have been ravaged by the pandemic because of the effects of structural racism, the Department of Health and Human Services should declare racism a public health emergency. Read more 
Related: There can be no racial equity in D.C. when Black and Brown families are being displaced. By Minnie Elliott / Wash Post
---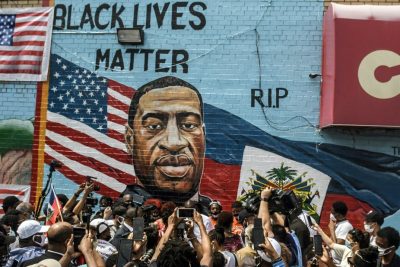 A Trial Can't Bring Justice for George Floyd. By Melissa Gira Grant / The New Republic
The whole trial is a rarity, as exceptionally few of the people police kill, around 1,000 each year, will have their stories heard by a court considering whether their death was a murder. More people know by now—after Breonna Taylor, after Eric Garner, after Tamir Rice, all killed by police whom prosecutors failed to indict for their role in their deaths—that the likelihood that the Chauvin trial will produce justice is small, if a murder conviction could even be considered justice for George Floyd. Read more 
Related: At the heart of Derek Chauvin's trial is this question: What killed George Floyd? By Lenny Bernstein and Holly Bailey / Wash Post
Related: Trial of officer accused of murdering George Floyd brings a familiar sense of fear. By Jesse Washington / The Undefeated 
Related: The Allies' Betrayal of George Floyd. By Charles M. Blow / NYT
---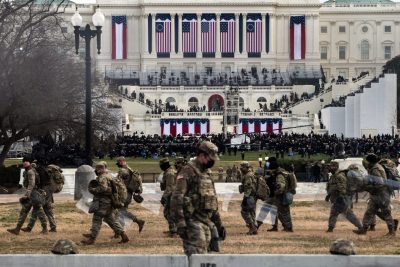 How the Pentagon is campaigning against white extremism in its ranks. By David Ignatius / Wash Post

The Pentagon is experiencing continuing aftershocks from the Jan. 6 insurrection — the frightening recognition that many of the people who assaulted the Capitol that day saw themselves as part of the military family. Military leaders have long known they had a problem with white extremism in the ranks. Many senior commanders describe incidents early in their careers when they had to discipline troops who had racist tattoos or links to extremist groups. But they didn't fully realize how dangerous the spread of this extremist ideology could become for the country — until the wake-up call on Jan. 6. Read more 
---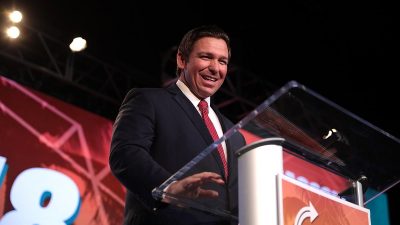 The New Florida Voucher Bills Are a 'Death Knell' for Public Education. By Kathleen Oropeza / The Progressive
The life of Florida public education  now hangs in the balance, thanks to the relentless march of Governor Ron DeSantis and his far right legislature, who are attempting to drastically privatize the state's greatest public asset. Florida leads the way, ahead of other states like Arizona, in how to "choice" parents out of public education and into private school voucher programs. Read more
Related: Ron DeSantis blasted after wealthy Florida Keys community Ocean Reef Club gets vaccine access. By Katie Shepard / Wash Post
---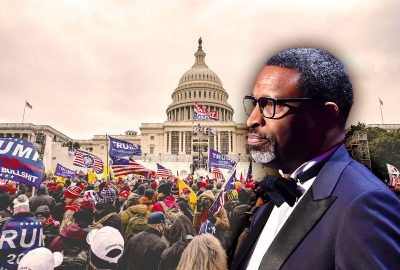 NAACP chief on the lawsuit against Trump: "We have to cut the head off white supremacy". By Chauncey Devega / Salon
The National Association of Colored People (NAACP), one of the United States' oldest and most distinguished civil rights organizations is now doing its part to help ensure that justice is served for the horrific events of Jan. 6th. On Feb.16, the NAACP filed suit against Donald Trump and several of his confederates. Common Dreams, in an article republished by Salon, offers these details: Read more 
---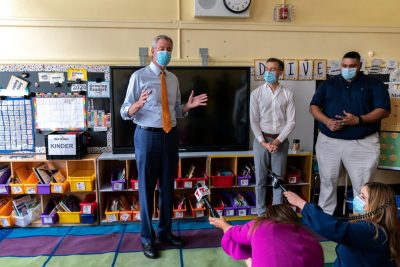 Lawsuit Challenging N.Y.C. School Segregation Targets Gifted Programs. By Eliza Shapiro / NYT
A major new lawsuit filed Tuesday could force fundamental changes to how New York City's public school students are admitted into selective schools, and marked the latest front in a growing political, activist and now legal movement to confront inequality in the nation's largest school system. Read more
---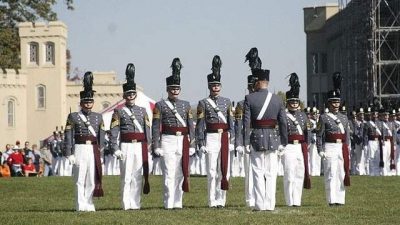 Racial slurs at VMI 'a common experience' for Black cadets, investigators told. By Ian Shapira / Wash Post
Virginia Military Institute students and graduates have told investigators that "it is and was a common experience to hear racial slurs among VMI cadets, including use of the n-word" over the past 25 years, according to an interim report issued Monday night by the law firm examining racism at the school. Read more 
---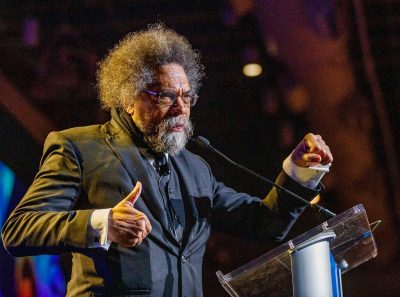 Cornel West Is Leaving Harvard After Tenure Dispute. By Anemona Hartocollis / NYT

Cornel West is abandoning his quest for tenure at Harvard and going back to Union Theological Seminary, where he first taught 44 years ago, the New York seminary announced on Monday. Over the past few weeks, Dr. West, 67, a popular professor of African-American studies and progressive activist, had threatened to leave Harvard because, he said, the university had balked at a recommendation by a faculty committee that his untenured position be converted to a tenured one. Read more 
Historical / Cultural
---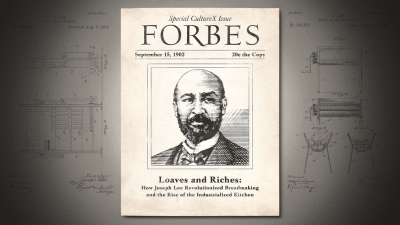 How This Unsung Black Entrepreneur Changed The Food Industry Forever—And Made A Lot Of Dough. By Brianne Garrett / Forbes

In the early 1890s, Joseph Lee had a good problem on his hands. The owner of the bustling Woodland Park Hotel in Newton, Massachusetts, was producing too much bread. Born enslaved in 1849 South Carolina, Lee understood challenges far greater than an abundance of food. After working in kitchens as a child, he became a blacksmith during the Civil War before making his way to the North as a ship's cook. He settled in Newton, where he took a job in a bakery and started a side hustle—selling food out of the boarding house in which he lived. Read more 
---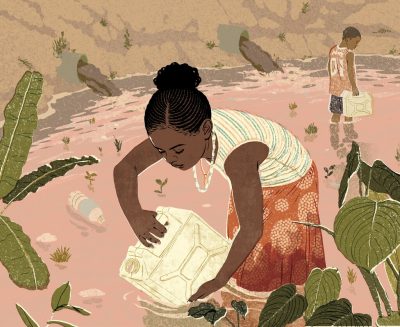 Imbolo Mbue's 'How Beautiful We Were' Exposes the Human Cost of Capital. By Omar El-Akkad / NYT
A kind of moral claustrophobia hangs over the opening pages of Imbolo Mbue's sweeping and quietly devastating second novel, "How Beautiful We Were." In October of 1980, in the fictional African village of Kosawa, representatives of an American oil company called Pexton have come to meet with the locals, whose children are dying. Nearby, the company's oil pipelines and drilling sites have left the fields fallow and the water poisoned. The residents of Kosawa want the company gone and the land restored to what it was before Pexton showed up, decades ago. Read more  
---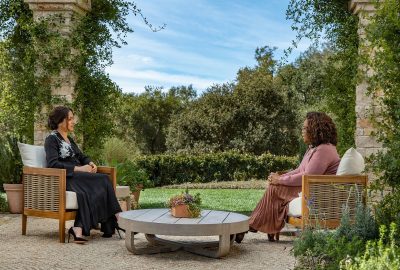 Only Oprah had the empathy and interview skills to take on the damaging British media – and win. By Melanie McFarland / Salon

Americans and Britons alike are still processing the "what?!" heard round the world, courtesy of the Duke and Duchess of Sussex's spilt tea during Sunday's "Oprah with Meghan and Harry" special on CBS.  Now let's look closely at the context in which that particular bomb dropped. Meghan, fully open but diplomatic in what she chooses to say, tells Oprah that a member of the royal family had expressed to Harry "concerns" about how dark the couple's son Archie might be when he was born. Read more 
Related: The 8 biggest bombshells from Oprah's Meghan & Harry interview, from racist royals to tabloid bias. By Ashlie D. Stevens / Salon
Related: Inside 'The Firm': How The Royal Family's $28 Billion Money Machine Really Works. By Ariel Shapiro and Deniz Cam / Forbes 
Sports
---
When Ali-Frazier made America choose sides. By Branson Wright / The Undefeated
A boxing match held the collective attention of the world 50 years ago when Muhammad Ali and Joe Frazier fought for the first time. There had been previous fights that transcended the sport. The first was on July 4, 1910, between Jack Johnson and Jim Jeffries. Johnson was the first Black heavyweight champion and Jeffries, who had retired undefeated, was pressured to make a comeback as the Great White Hope. The second was between Joe Louis and Max Schmeling on June 22, 1938, where more than 70 million people listened to the radio broadcast, the largest audience in history. It was a rematch of the '36 bout, when Schmeling defeated Louis to become a Nazi hero on the eve of World War II. But no sporting event received the hype, worldwide attention, political debate or even the racial divide within the Black community, as the Ali-Frazier fight on March 8, 1971. Read more 
---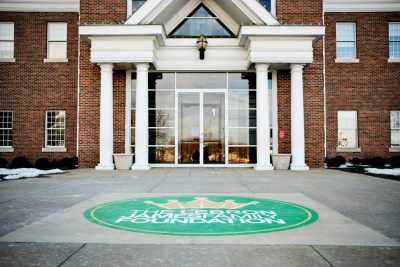 How LeBron James Uses His Influence to Improve Community Development. By Keith Schneider / NYT
Professional sports stars often use their prominence to influence public opinion and advocate change, including in real estate development. One standout is LeBron James, the Los Angeles Lakers forward and four-time National Basketball Association champion. In Akron, Mr. James is building a model for advancing education and social assistance in the West Market Street neighborhood, where he was raised. A new school, three residential buildings and a sports-and-entertainment complex represent more than $20 million in investment by the LeBron James Family Foundation and its partners. Read more
---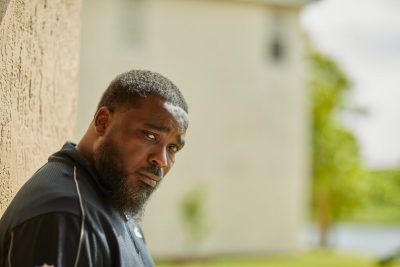 N.F.L. Asked to Address Race-Based Evaluations in Concussion Settlement. By Ken Belson /NYT
The judge overseeing the landmark N.F.L. concussion settlement ordered a mediator to look into concerns about the league's use of separate scoring curves — one for Black athletes, another for white players — used by doctors to evaluate dementia-related claims that retired players say "explicitly and deliberately" discriminated against hundreds if not thousands of Black players. Shown is Najeh Davenport whi is one of two retired N.F.L. players who brought suits alleging that the race-based benchmarks for evaluating dementia claims in the league's concussions settlement were discriminatory. Read more
Site Information
---
Visit our home page for more articles, book/podcast and video favorites. And at the top of this page register your email to receive notification of new editions of Race Inquiry Digest. Click here for earlier Digests.
About Race Inquiry and Race Inquiry Digest. The Digest is published on Mondays and Thursdays. 
Use the buttons below to share the Digest in an email, or post to your Facebook, Linkedin or Twitter accounts.