Featured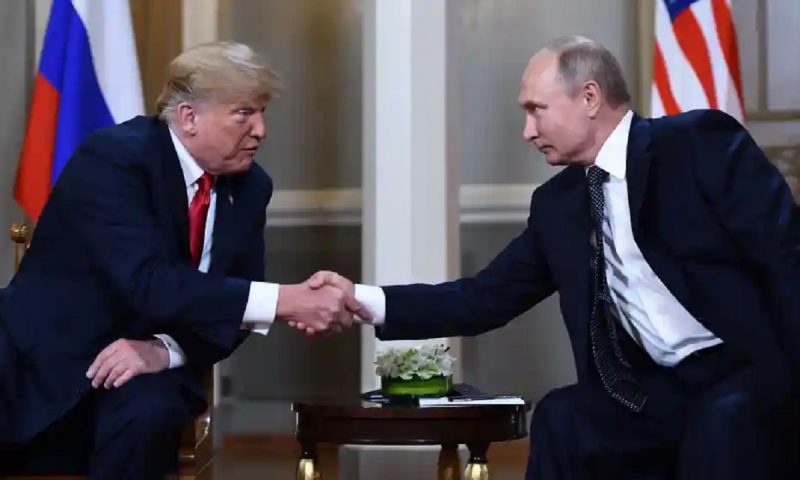 Putin and Trump have convinced me: I was wrong about the 21st century. By Robert Reich / The Guardian

Nationalism is disappearing, democracy is inevitable, nuclear war can't happen: Ukraine shows old certainties were wrong.
Democracy is inevitable. I formed this belief in the early 1990s, when the Soviet Union had imploded and China was still poor. It seemed to me that totalitarian regimes didn't stand a chance in the new technologically driven, globalized world. Sure, petty dictatorships would remain in some retrograde regions of the world. But modernity came with democracy, and democracy with modernity. Both Trump and Putin have shown how wrong I was on this, too.
Ukrainians are reminding us that democracy survives only if people are willing to sacrifice for it. Some sacrifices are smaller than others. You may have to stand in line for hours to vote, as did tens of thousands of Black people in America's 2020 election. You may have to march and protest and even risk your life so others may vote, as did iconic civil rights leaders like the late John Lewis and Martin Luther King. Read more
Related: America's Right Has a Putin Problem. By Paul Krugman / NYT
Related: Republicans aren't content to just "stop" history — they want to erase decades of progress entirely. By Amanda Marcotte / Salon
Political / Social
---
Florida lawmakers limit how race can be taught in classrooms and companies. By Andrew Atterbury / Politico
Florida's GOP-led Senate delivered a major piece of Gov. Ron DeSantis' 2022 agenda on Thursday by passing legislation to root out any possible traces of critical race theory within the state school system while also targeting "woke" corporate trainings. Lawmakers in the House and Senate approved the bill, one of the most controversial education proposals introduced this year, along party lines, with Democrats claiming the policies are an attempt by Republicans to reframe or "whitewash" history — particularly Black history — in the U.S. to advance their political priorities. GOP leaders, meanwhile, contend that the legislation, couched as an "individual freedom" bill, was needed to keep teachers and companies objective when leading school lessons or employee trainings around race. Read more 
Related: Iowa scrapped teacher training on equity. Students of color felt the sting of that decision. By Kalyn Belsha / Wash Post
---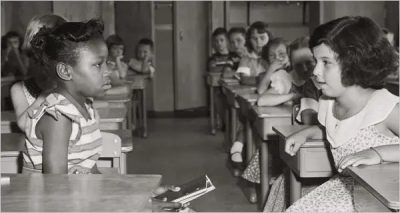 When a School Desegregates, Who Gets Left Behind? By Jay Caspian King / NYT
School districts that actively desegregate their students are still an anomaly. Only an estimated 59 school districts in the country currently take significant action to do so. Something of a consensus has formed around these efforts. Almost all people — Democrats and Republicans — say they believe public schools should reflect the racial and economic demographics of the surrounding population. For the most part, no people are willing to do much to accomplish this, even when they say that integration is an unassailable good. Read more 
Related: Tennessee Is About to Take School Privatization to an Extreme. By Andy Spears / The Progressive
Related: Judge says Virginia school is 'racial balancing' at expense of Asian Americans. By AP and NPR
---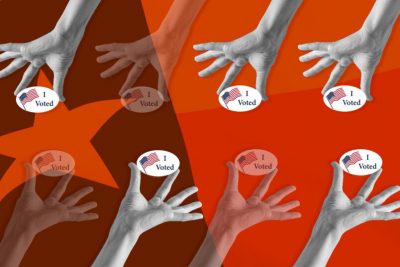 Texas Republicans' Voting Law Disenfranchised Thousands Of Voters. By Matt Shuham and Kate Riga / TPM
As Texans' ballots were cast and tallied across the Lone Star State last week, Monica Emery received multiple letters from county election officials saying that her attempt to vote by mail had failed. The problem, she learned, stemmed from SB1, Texas Republicans' restrictive new voting law that not only requires an ID number on voters' absentee ballots and applications, but also that the type of ID number match the number that a voter originally used to register. Read more 
---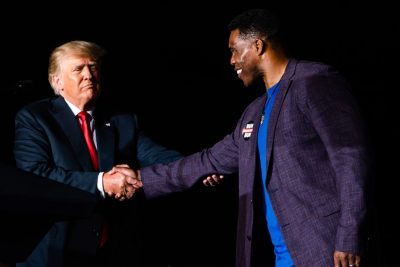 New revelations about Herschel Walker show how Democrats could hold the Senate. By Paul Wadman / Wash Post
Herschel Walker's candidacy for the U.S. Senate in Georgia is built on celebrity, but when he's out on the campaign trail, he's as likely to offer his success as a businessman as a qualification to serve in Washington as he is to reminisce about his days as a football star. Which is why new reporting from the Atlanta Journal-Constitution is so potentially damaging. It reveals not only that Walker has been dishonest about what a terrific job-creator he is, but that he has had "a string of defaults, settlements and lawsuits alleging that Walker and his businesses owed millions of dollars in unpaid loans." No wonder he and Donald Trump share such a bond. Read more
---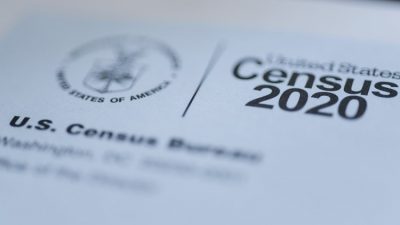 Civil Rights Leaders Decry Census Undercount Of Black, Latinx, Native Americans. By Mike Schneider / HuffPost
The 2020 census overlooked Black, Latinx and Native American residents at higher rates than a decade ago.
The percentage of people overlooked during the 2020 census was much higher for some minority groups, with the Asian population being an exception, the Census Bureau said in a report that measured how well the once-a-decade head count tallied every U.S. resident and whether certain populations were undercounted or overrepresented in the count. Overcounts take place, for example, if someone owns a vacation home and is counted there as well as at a home address. Read more 
---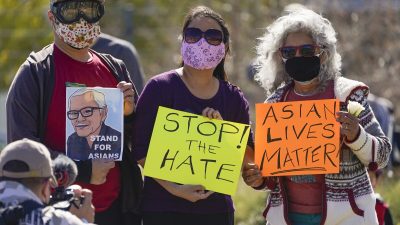 Stopping Asian American hate: AAPI teachers fight racism with history. By Alia Wong / USA Today
Asian Americans are the fastest-growing racial group in the U.S. They make up more than 7% of the population, projected to grow to 36 million by 2060, yet account for just 2% of educators. And today's teachers aren't getting much education to make up for that mismatch. When teachers' colleges do train students in multicultural education, the focus is rarely on Asian American history and issues, said Sohyun An, a professor of social studies education at Georgia's Kennesaw University. Read more 
Related: I'm Done Being Your Model Minority. By Patricia Park / NYT
---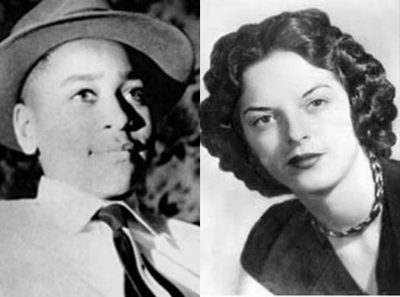 Emmett Till relatives seek renewed probe of '55 lynching. By Emily Wagster Pettus and Jay Reeves / ABC News
Relatives of Emmett Till joined with supporters Friday in asking authorities to reverse their decision to close an investigation of the Black teenager's 1955 lynching and instead prosecute a white woman at the center of the case from the very beginning. Authorities have known for decades that Carolyn Bryant Donham, now in her 80s and living in North Carolina, played a key role in Till's slaying, and they need to act immediately to bring her to justice before time runs out, said Deborah Watts, a cousin of Till. Read more 
---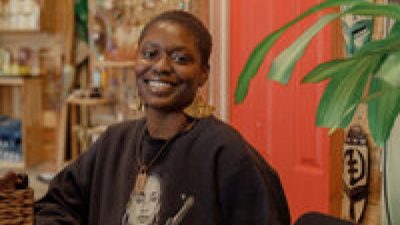 Black women have driven Black-owned businesses to above pre-pandemic levels. By Jasmine Garsd / NPR
Today, as the pandemic wanes, the number of Black-owned businesses in the U.S. is currently around 30% above pre-pandemic levels. That growth is being driven by Black women like Joseph and her fellow nearby entrepreneurs. Tompkins Avenue was dubbed "Black Girl Magic Street" after news about their efforts were reported. Joseph smiles when she hears the nickname. "Black women have been able to really rise up in times that you just have to get it done," Joseph says. "It's like a magical thing. Like you can turn chitlins into a gourmet dish. Black girl magic is all about how women literally can turn dust into gold." Read more 
Ethics / Morality / Religion
---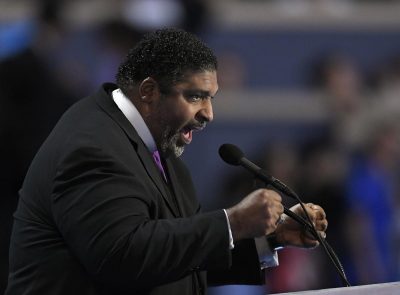 Walking With a Modern-Day Moses. By Charles M. Blow / NYT
The Rev. William Barber II is a large man, but bent. He walks with a cane, with his helper nearby, placing each step with deliberation to make sure that his footing is sure. For decades, Barber, who is 58, has suffered from ankylosing spondylitis, a painful form of arthritis that left him with a fused spine and conspired to cripple him, but he has objected. On Sunday, I spent much of the day following Barber, and talking to him when I could, as he and others observed the 57th anniversary of Bloody Sunday in Selma, Ala., the day in 1965 that nonviolent voting rights protesters, including a 25-year-old John Lewis, were attacked in the city by state troopers wielding clubs and unleashing tear gas. Lewis's skull was fractured. Read more 
---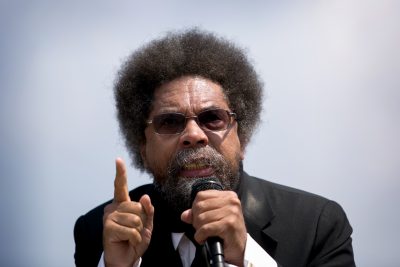 Cornel West Sees a Spiritual Decay in the Culture. By Vinson Cunningham / The New Yorker
A conversation with the prominent philosopher about democracy, disagreement, and how to stay upright in a fallen world.
A few days after I first spoke with Cornel West, one of the preëminent public philosophers in America for three decades now, he gave a short, impromptu interview to the gossip-and-celebrity-news outlet TMZ. West was in Los Angeles, at the Sunset Plaza mall, and a TMZ reporter, recognizing him, asked for his thoughts on a comment made by Kanye West, who had recently insisted that Black History Month should be forever changed to "Black Future Month." Kanye's notion was that we've talked enough about slavery and the sundry other horrors of the past. "Ohhh, Kanye's wrong," West—Cornel, that is—told TMZ. "Every performance is the authorizing of a future, in the midst of the present, trying to recover the best of the past," he said, rattling off the tripartite thought quickly and with high animation, as if he'd practiced it many times before, waiting for just this moment. Read more 
---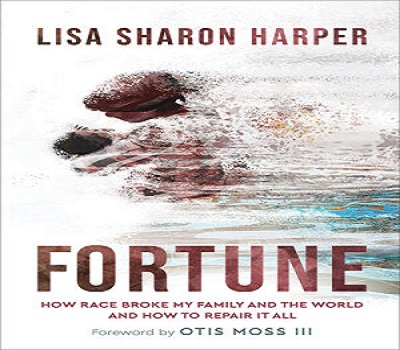 Why white Christians might ban my book. By Lisa Sharon Harper / RNS
On every branch in every era of my family's history, laws were crafted to do one thing: establish, protect and preserve white male money and power. This was true for my great-great-grandparents, Henry and Harriet Lawrence, whose family stories intersected with both slavery and the Cherokee and Chickasaw removals. They suffered the confusion of identity as racial constructs were reformed after the Civil War. This is exactly what I found when I delved deep into my family's storied history for my new book "Fortune: How Race Broke My Family and the World — And How To Repair It All." Read more 
Historical / Cultural
---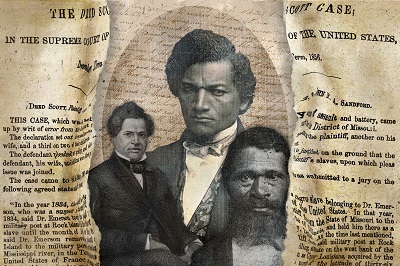 The painful, cutting and brilliant letters Black people wrote to their former enslavers. By Gillian Brockell / Wash Post

---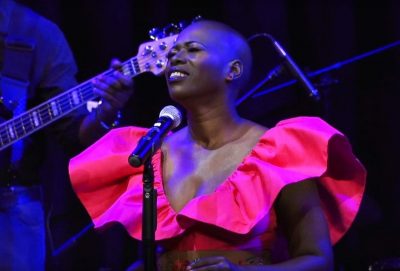 Black Music Sunday: The future of jazz looks bright, thanks to Black women around the world. By Denise Oliver Velez / Daily Kos
Because it's Women's History Month, many music writers have been documenting Black jazz vocal icons who have joined the ancestors; Ella Fitzgerald, Billie Holiday, Nina Simone, and so many more (who I've also featured here). May their names and musical legacy be blessed. For today's Black Music Sunday, I thought I would share music from some sisters who are carrying on that legacy, and not just as vocalists, both outside of the U.S. and here at home. Music, after all, knows no borders, though jazz as a genre has been and continues to be undeniably dominated by men. Shown is Vaughnette Bigford in a 2020 concert in Trinidad and Tobago. Read more 
Related: One of the Greatest Movies About Jazz. By Richard Brody / the New Yorker
---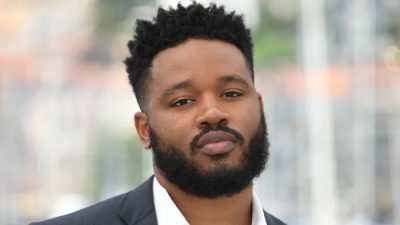 For a few minutes, we watched director Ryan Coogler endure the trauma of anti-Blackness. By Dante Stewart / Andscape 
The video of Coogler standing in front of the bank teller, minding his own Black business while officers approached him from behind, felt like the beginning of a horror film Black people have seen way too many times. After being asked for a "favor" from the cops, one officer quickly unholsters his gun. "Come this way … put your hands behind your back," an officer says to the Black Panther director. Apparently, after having done something as normal as requesting to take money out of his own account, Coogler was mistaken for a bank robber — all because he wrote a note on the back of his withdrawal slip in the hopes that he could remain safe. After all, taking out $12,000 cash can make anyone a target, and Coogler wanted to avoid being robbed. Instead of the familiar camaraderie that we sometimes feel when we're Black in public together, the Black female bank teller called the police on the award-winning director. Coogler was detained. Read more 
Sports
---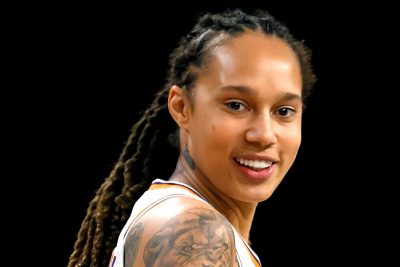 Brittney Griner's Plight Says More About America Than Russia. By Jemele Hill / The Atlantic
The Phoenix Mercury center Brittney Griner is one of the most dominant WNBA players ever. Yet now she's in custody in Russia—a predicament that not only threatens her safety amid a major global crisis but also exposes the inferior status of professional women's basketball in America.
The NBA, which founded the WNBA, shares some of the blame for creating an environment where WNBA players who want to maximize their earning potential must play overseas for a significant part of the year. Read more 
---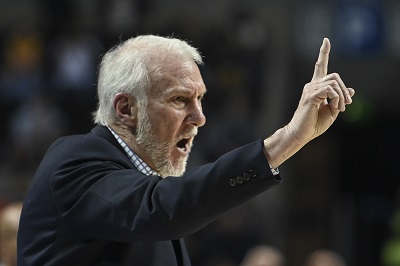 Gregg Popovich's biggest win was making America confront uncomfortable truths. By Etan Thomas / The Guardian
He's now won more games than anyone in NBA history, but the Air Force veteran's most important legacy will be speaking out on injustice, racism, police brutality to a red-state audience.
After George Floyd was murdered, Coach Popovich's heartfelt address said what a lot of people needed to hear. "In a strange, counterintuitive sort of way, the best teaching moment of this recent tragedy, I think, was the look on the officer's face, [during Floyd's death]. For white people to see how nonchalant, how casual, just how everyday-going-about-his job, so much so that he could just put his left hand in his pocket, wriggle his knee around a little bit to teach this person some sort of a lesson – and that it was his right and his duty to do it, in his mind. "I think I'm just embarrassed as a white person to know that that can happen. To actually watch a lynching. We've all seen books, and you look in the books and you see black people hanging off of trees. And you…are amazed. But we just saw it again. I never thought I'd see that, with my own eyes, in real-time." Read more 
---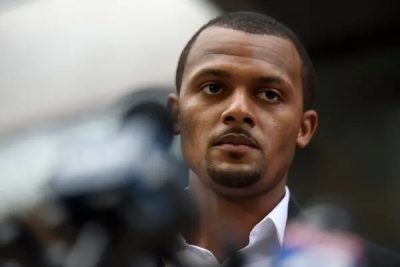 Deshaun Watson Won't Face Criminal Charges in Houston Cases, Grand Jury Decides. By Jenny Vrentas and Kevin Draper / NYT

Deshaun Watson, the 26-year-old N.F.L. quarterback who has been accused by two dozen women of sexual misconduct during massage appointments, will not be criminally charged in Houston, a grand jury decided Friday. The district attorney's office in Harris County, Texas, presented evidence to the 12-person grand jury for over six hours on Friday related to nine of the 10 criminal complaints filed against Watson last year, which described a range of actions including his exposing himself, purposely touching therapists' hands with his penis and sexual assault. Read more 
---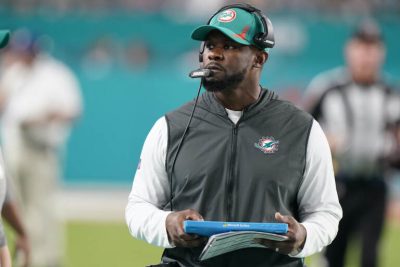 Brian Flores wants lawsuit against NFL heard in court. By AP and NBC News
Flores' lawyer sent a letter to NFL Commissioner Roger Goodell on Wednesday, urging him to turn down Miami's request and have the case settled in court.

Brian Flores wants the NFL to reject the Miami Dolphins' request for an arbitration hearing regarding his class-action lawsuit against the team and the league alleging racist hiring practices. Flores' lawyer sent a letter to NFL Commissioner Roger Goodell on Wednesday, urging him to turn down Miami's request and have the case settled in court. Read more 
---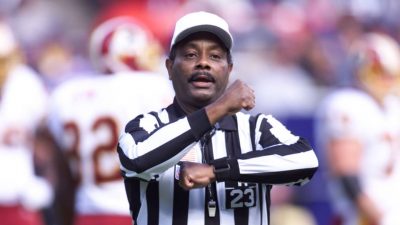 Johnny Grier, N.F.L.'s First Black Referee, Dies at 74. By Richard Sandomir / NYT
Johnny Grier, who became the first Black referee in the National Football League in 1988 and remained in that position, the top one in an officiating crew, for 16 years, died on Tuesday in Pasadena, Md. He was 74. His death was announced by his granddaughter Bryanna Grier. She did not cite a cause. Mr. Grier had been a high school and college official when he joined the league in 1981 as a field judge, positioned on the sideline in the defensive backfield. He worked at first for the referee Jim Tunney's officiating crew. Read more 
---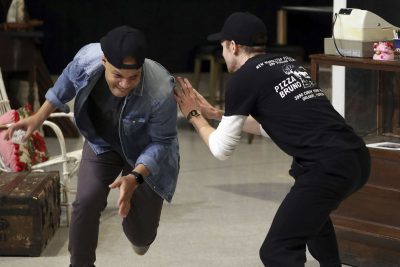 LeBron Fandom, and the Making of a Friendship in 'King James. By Sarah Bahr / NYT

Rajiv Joseph's new play, which chronicles the bond between two LeBron James fans over 12 years, is having its world premiere at Steppenwolf in Chicago.
When the actor Glenn Davis talks about his new play, "King James," he gets some variation on this question: "So, are you playing LeBron James?" Not quite. "I'm 5-10," Davis said, laughing. "He's 6-9." And there's also this: James, the basketball superstar who broke hearts in Cleveland when he left to play for Miami 12 years ago, is not the protagonist of Rajiv Joseph's "King James." Rather, the play, which is having its world premiere at Steppenwolf Theater Company here, tracks the friendship between two young men in Cleveland, Shawn (played by Davis) and Matt (Chris Perfetti of "Abbott Elementary"), over a dozen years. Read more 
Site Information
---
Visit our home page for more articles, book/podcast and video favorites. And at the top of this page register your email to receive notification of new editions of Race Inquiry Digest. Click here for earlier Digests.
About Race Inquiry and Race Inquiry Digest. The Digest is published on Mondays and Thursdays. 
Use the buttons below to share the Digest in an email, or post to your Facebook, Linkedin or Twitter accounts.