Featured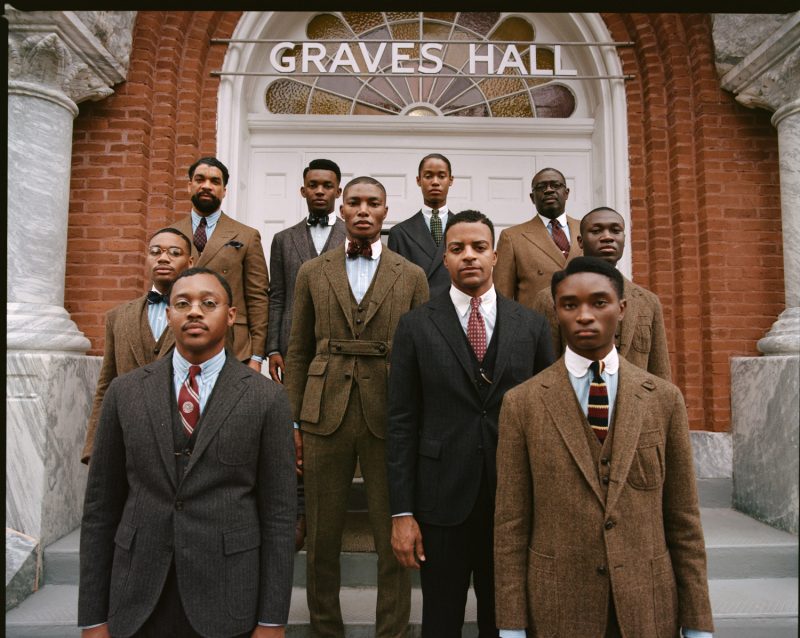 Polo Ralph Lauren Unveils HBCU Capsule Collection for Morehouse and Spelman Colleges. By Dan Heching / People
The collection is conceptualized and designed by Morehouse and Spelman alumni at Ralph Lauren.

Related: New Ralph Lauren collection honors 'heritage and traditions' of Black colleges. By Oscar Holland / CNN
Related: Vice President Harris boosts HBCU funding following bomb threats. By Kiara Alfonseca and Justin Gomez /ABC News
Political / Social
---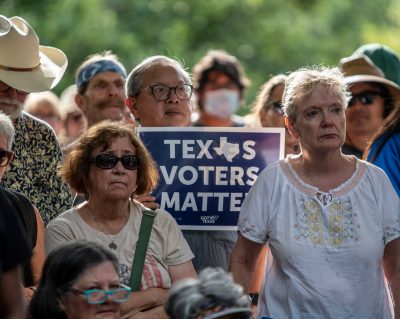 Seven Steps to Destroy a Democracy. Charles M. Blow / NYT
We are now living through a fully fledged attack on nonwhite power in this country, as conservative white people assert their authority. Until now, the effects of this crusade were somewhat unclear. Data needed to be collected after new conservative laws and policies had gone into effect. It might be tempting to view each election outrage as discrete or to focus on the specific rather than zoom out and see the bigger picture. But when you do, you see that Republicans are following a step-by-step plan to transform elections and the electorate. Read more 
Related: Is America the "world's greatest democracy"? In 2022, we don't even crack the top 50.  By Chauncey Devega / Salon
---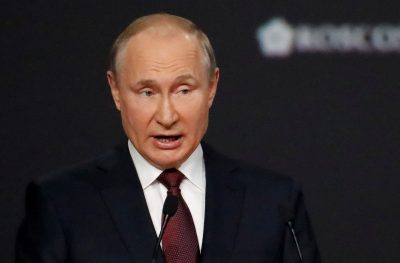 Could Putin lose? Here's why the 'End of History' author is optimistic. By Greg Sargent / Wash Post
Related: Putin could do for American democracy what he did for NATO unity. By Jenifer Rubin / Wash Post 
---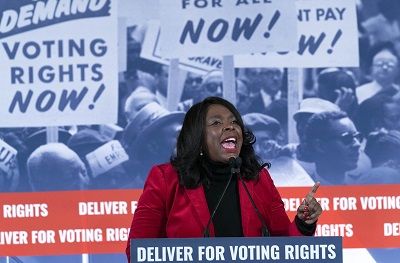 Alabama's only Black member of Congress welcomes a fight over her voting rights bill. By Donna M. Owens / NBC News

Rep. Terri Sewell describes herself as a daughter of Selma, a key backdrop to the fight for voting rights. Her home and her mentor, Rep. John Lewis, continue to guide her. 
In August, Rep. Terri Sewell stood at the foot of the Edmund Pettus Bridge in her hometown, Selma, Alabama, to tout H.R. 4, the John R. Lewis Voting Rights Advancement Act. Sewell, Alabama's only Black member of Congress and the delegation's only Democrat, had high hopes after she introduced the legislation named in honor of her late mentor and friend. The House voted soon afterward to pass the bill, but it stalled in the Senate last year. In January, a modified measure called the Freedom to Vote: John R. Lewis Act failed to clear the chamber. Read more 
Related: Ron DeSantis targets Black-held congressional seats. And his own party.  By Marc Caputo / NBC News
---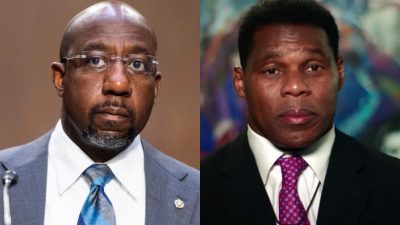 Sen. Raphael Warnock On Evolution: 'My Faith Has No Quarrel With Science. By Igor Bobic / HuffPost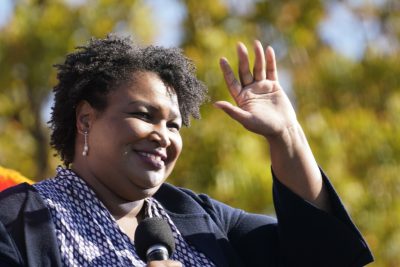 Stacey Abrams's second campaign will be much different than her first. By Perry Bacon Jr. / Wash Post 
"Four years ago, when I applied for this job of governor, I had my application declined, " Stacey Abrams told a crowd of several hundred enthusiastic supporters at an outdoor rally here Monday, turning their cheering into a brief silence. "It's okay," she continued. "I've had four years to work on things. " Abrams is on a statewide tour that is effectively a kickoff for her second run for governor. I'm mostly excited about a second Abrams candidacy — but with some reservations. Read more 
---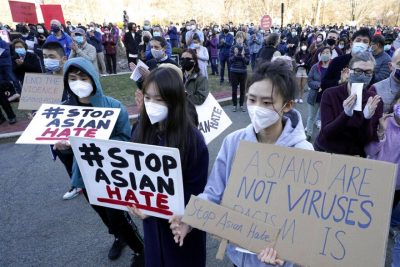 Stop Changing the Subject From Anti-Asian Racism. By Cheisea Peng / The Cut
On this day last year, Daoyou Feng, Hyun Jung Grant, Suncha Kim, Soon Chung Park, Xiaojie Tan, and Yong Ae Yue were murdered by a terrorist who police said was "having a bad day." Since then, Asian Americans have known many more bad days. Bad days on which a 67-year-old Filipina woman was punched more than 100 times and spit on.  How much more can we take? In the year since the Atlanta spa shootings, many versions of this story have been written. They start with surnames that still register as foreign to most readers skimming over them and end with an appeal to the community to please, please stand up and keep fighting. But with what? Yet another memorial fund? Read more 
Related: Atlanta spa shootings still hurt Asian American community a year later. By Trevor Hughes / USA Today
---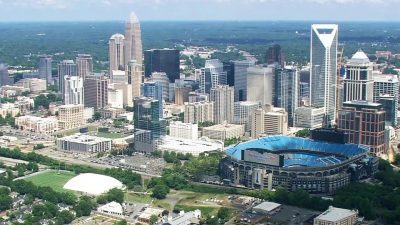 US Black population: The biggest growth is in smaller cities. By Mike Schneider / AP and ABC News
The largest African American growth in pure numbers over the past decade didn't take place in traditional hubs of Black life such as Atlanta or Houston, but rather in smaller cities with lower profiles
Brandon Manning and his wife were both born in the U.S. South and had been itching to return, but Manning didn't want to go back to his native Atlanta because of the traffic, housing costs and sprawl. So, when he was offered a job teaching at Texas Christian University in Fort Worth, Texas, the couple decided to give the smaller city a chance. Shown is Charlotte. Read more 
Related: The shift in Black power from Harlem to Brooklyn  By Clem Richardson / City and State New York
---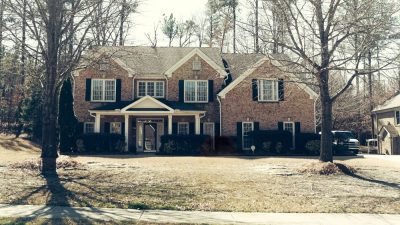 Wells Fargo Rejected Half Its Black Applicants in Mortgage Refinancing Boom. By Shawn Donnan, Ann Choi, Hannah Levitt and Christopher Cannon /Bloomberg
Nationwide, only 47% of Black homeowners who completed a refinance application with Wells Fargo in 2020 were approved, compared with 72% of White homeowners, according to a Bloomberg News analysis of federal mortgage data. While Black applicants had lower approval rates than White ones at all major lenders, the data show, Wells Fargo had the biggest disparity and was alone in rejecting more Black homeowners than it accepted. Read more 
---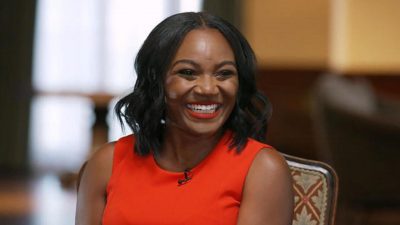 Doctor who worked on COVID vaccine​ talks changing the game in science. By CBS News
At just 36 years old, Dr. Kizzmekia Corbett worked night and day with a team of scientists developing Moderna's COVID-19 vaccine in record time. She has also taken on vaccine hesitancy, and has spent her career fighting for equality in healthcare. Her hard work caught the attention of the Bill & Melinda Gates Foundation, which provided funding for studies that Corbett contributed to.  "She's an absolute game changer because when she was at that National Institutes of Health, she really laid down the backbone for the COVID-19 vaccine," Melinda French Gates told "CBS Mornings." Watch here 
---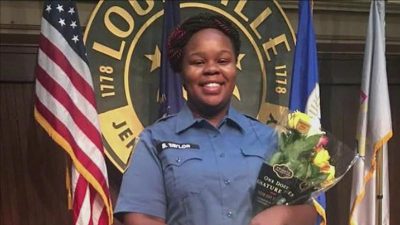 Breonna Taylor's Family, Supporters Sustain Push For Justice. By  Piper Hudspeth Blackburn / HuffPost
Breonna Taylor's family has joined with demonstrators and other supporters to honor the two-year anniversary of the Black woman's death in a botched police raid.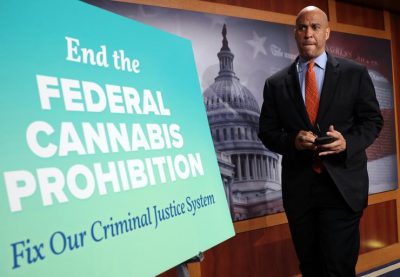 Legalize It: Why Cannabis Reform Is A Civil Rights Issue. By Sen. Cory Booker / Huff Post
America's justice system treats the most marginalized groups in society very differently, even for nonviolent drug offenses.
The Cannabis Administration and Opportunity Act provides America with the chance to reverse decades of unjust and discriminatory drug policy. It's also historic; with the support of Senator Schumer, this is the first time a Senate leader has called for ending the federal ban on cannabis. In fact, there is a concerted effort emerging in the Senate, supported by members on both sides of the aisle, to legalize cannabis federally. Read more 
---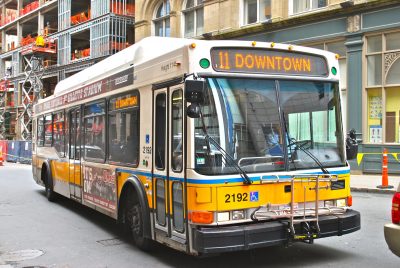 Are free buses a tool for social justice? Boston wants to find out. By Joanna Slater / Wash Post
---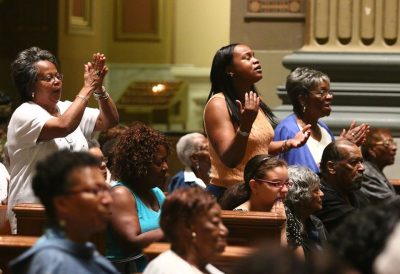 Why Pew's new study on Black Catholicism is critical for US church leaders.  By Tia Noelle Pratt / NCR
My entire career has been about ending the erasure of Black Catholics from academic and public discourse. A refrain I've heard throughout my career across religious and racial lines is "I didn't know there were any Black Catholics." After more than 20 years of doing this work, this refrain persists despite the decades of brilliant, influential work by Black Catholics on Black Catholicism. Read more 
---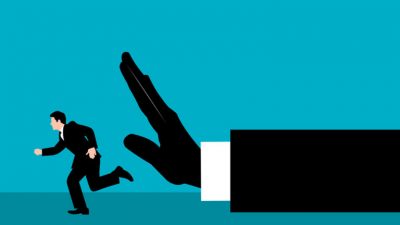 Study: Christians, Jews and Muslims encounter workplace discrimination differently. By Alejandra Molina / RN
While Muslims and Jews say they've felt targeted by anti-Islamic and antisemitic rhetoric, it's most often in the context of being seen as part of a larger group, they said in the study. Whereas evangelical Christians say they more often feel singled out when taking an individual stand based on their moral views, the report found. Rachel Schneider, one of the report's authors, said they learned that people often experienced workplace discrimination in the form of microaggressions — such as stereotyping and othering — not just in the hiring, firing and promotion process. Read more 
---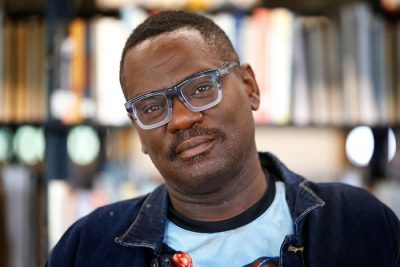 Why the decline in church attendance won't end here. By Brian Broome / Wash Post
---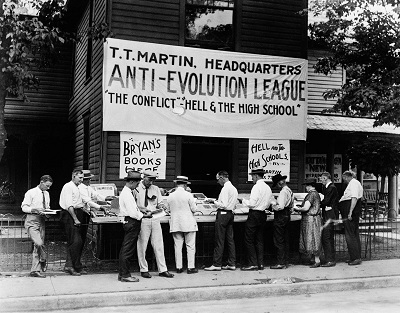 Why the School Wars Still Rage. By Jill Lepore / The New Yorker
From evolution to anti-racism, parents and progressives have clashed for a century over who gets to tell our origin stories.
In 1924, John Scopes moved from Lexington, Kentucky, to Dayton, Tennessee, to take a job as a high-school coach. The next year, Tennessee passed an anti-evolution bill. Black intellectuals and Black reporters didn't think the new law had anything to do with evolution; it had to do with an understanding of history. All Tennessee's lawmakers know about evolution, the Chicago Defender suggested, "is that the entire human race is supposed to have started from a common origin. Therein lies their difficulty." If they were to accept evolution, then they would have to admit that "there is no fundamental difference between themselves and the race they pretend to despise." Read more
Related: Mississippi gov signs law limiting race in lessons.  By Emily Wagster Pettus / AP and ABC News
---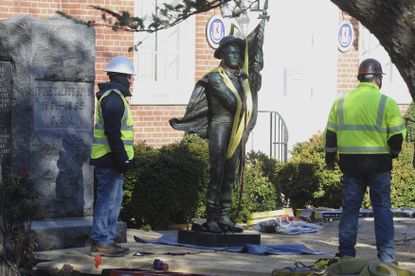 Maryland's last public Confederate monument removed. By Julio Cortez / AP and ABC News
A statue that was thought to be the last Confederate monument on a courthouse lawn in Maryland has been removed
The "Talbot Boys Statue" was removed first and workers then loaded the stone base onto a flatbed truck by crane as small crowd watched. Some passing motorists who asked what was happening, cheerfully replied, "finally!" when they heard the news. The statue that stood on the Talbot County courthouse lawn in Easton for a century was thought to be the last Confederate monument still standing on public property in Maryland other than cemeteries and battlefields. The 13-foot (3.9-meter) tall, copper sculpture features a boy holding a Confederate flag and names the men from the Eastern Shore county who joined the Confederacy and died in the war. Read more 
---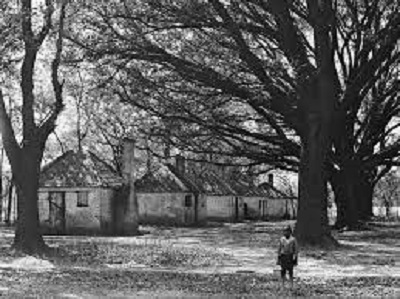 Plantations could be used to teach about US slavery if stories are told truthfully. By Amy Potter and Derek H. Alderman / The Conversation
If slavery is, as historian Ira Berlin argues, "ground zero for race relations," then the hundreds of plantation museums that dot the southeastern U.S. landscape seem like natural places to confront the difficult history of America's slave-owning past. We think these plantation museums could be important sites for an educational reckoning with this difficult aspect of America's past. But that's only if the people who run these museums are committed to telling the truth about what took place, rather than perpetuating myths about Black life in America under white domination and oppression. Read more
---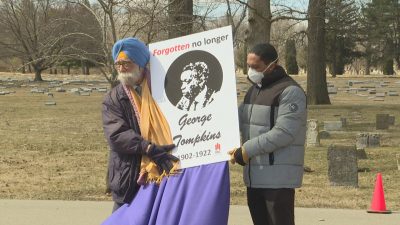 Black man's death in Indiana ruled a lynching nearly 100 years later. By David K. Li. / NBC News
George Tompkins was found hanging from a tree with his hands bound behind his back in Indianapolis in 1922, and his death was initially ruled a suicide.
The death of a young Black man who was found hanging from a tree in Indiana nearly 100 years ago has finally been ruled a lynching, officials said. Even though 19-year-old George Tompkins' hands had been bound behind his back, the Indianapolis slaying was ruled a suicide in 1922 and no one was ever arrested. The record was corrected Saturday as Marion County Deputy Chief Coroner Alfie McGinty displayed a new death certificate that listed Tompkins' passing as the result of homicide. "We will bring justice to something that was unconscionable to me," McGinty said. "We are proud to be a part of this history some 100 years later, and we will remember George Tompkins." Read more 
Sports
---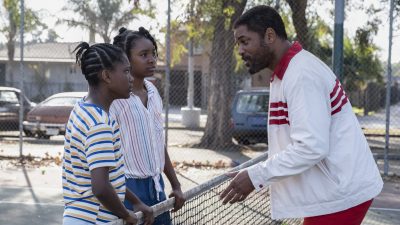 'King Richard' authentically portrays the history of Venus and Serena Williams.  By Mandalit Del Barco / NPR
King Richard is up for Best Picture and five other categories at this year's Academy Awards. It's the story of tennis superstars Venus and Serena Williams and their family. To give their stamp of approval to the production, Isha Price, one of the three older sisters, was on set every day to make sure the filmmakers told their story authentically. "We've been approached different times about doing a movie, and it never seemed to be right because the story's still being written," Price says. "This script was different." Read more 
---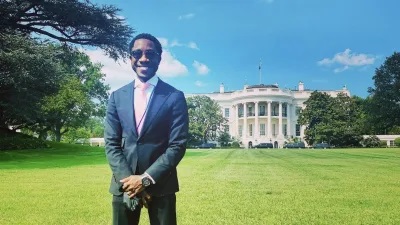 From NFL headquarters to the White House, Michael Leach answers a higher calling. By David Squires / Andscape
Leach comes into politics directly from the NFL headquarters, and he is the White House's point person for staff diversity efforts.
Leach's primary job these days is helping Biden create a White House staff and federal workforce that reflects the diversity of the nation. His position, "the first of its kind in the White House," is also one of the administration's major accomplishments, he said, along with "strengthening the talent pipeline" and providing "implicit bias training for hiring managers across the office, reducing the impact that bias can play." Read more
---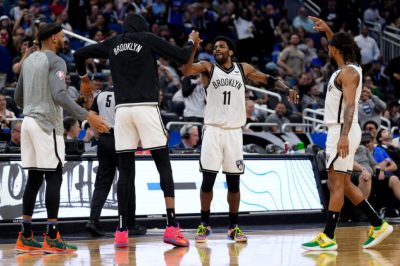 Kyrie Irving's career-high 60 points highlights win over Magic as Nets break numerous records. By Alex Schiffer / The Athletic
Kyrie Irving's week started with a courtside seat opposite his team as he watched Kevin Durant score 53 points in a win over the Knicks. On Tuesday, the roles were reversed. Kind of. With Durant alongside him, Irving scored a career-high 60 points on 20-for-31 shooting in a 150-108 win over the Magic. The performance broke the franchise scoring record for points in a game, 57, set by Deron Williams in March 2012 back when the franchise was still in New Jersey and Irving was a rookie in Cleveland. It tied the NBA season-high, joining Karl-Anthony Towns, who scored 60 Monday night. Read more 
---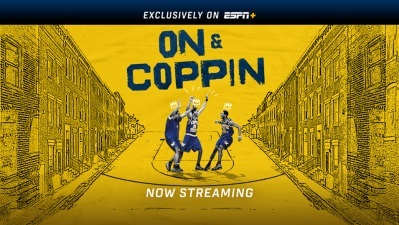 Behind the scenes of 'On and Coppin.' Andscape Video
The documentary describes how coach Ron 'Fang' Mitchell transformed a small HBCU into a powerhouse
On & Coppin will give an inside look at how a small HBCU from Baltimore defied the odds. Ron "Fang" Mitchell arrived at Coppin State in 1986 with no Division 1 coaching experience. Exclusively on ESPN+ .Watch here 
Site Information
---
Visit our home page for more articles, book/podcast and video favorites. And at the top of this page register your email to receive notification of new editions of Race Inquiry Digest. Click here for earlier Digests.
About Race Inquiry and Race Inquiry Digest. The Digest is published on Mondays and Thursdays. 
Use the buttons below to share the Digest in an email, or post to your Facebook, Linkedin or Twitter accounts.