Featured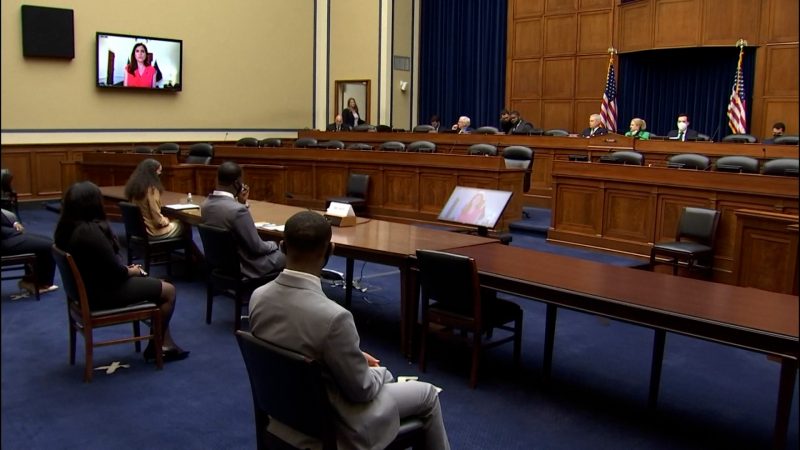 HBCU students share angst and resilience at congressional hearing on bomb threats. By Donna M. Owens / NBC News

Some students "were too nervous and paranoid to attend classes for the remainder of the week" following the threats, one Xavier University student said.
One by one, student leaders representing several historically Black colleges and universities (HBCUs) across the country described to the House Committee on Oversight and Reform on Thursday their anguish over the recent racially charged threats their educational institutions had faced, while emphasizing their resolve to move forward.
On Jan. 31 and again on Feb. 1, at the beginning of Black History Month, 24 HBCUs received threats that bombs were going to explode on their campuses. Since the beginning of the year, at least 36 HBCUs have received 54 such threats. Morehouse College in Atlanta received a bomb threat on Tuesday, prompting students to shelter in place. These threats have been made, officials told the committee, through phone calls, emails, instant messages and online posts.  Read more 
Related: HBCUs affected by recent bomb threats will be eligible for federal security grants. By Nicole Chavez / CNN
Related: Wary HBCUs wait for a break in bomb-threat cases. By Colbert I. King / Wash Post
Political / Social
---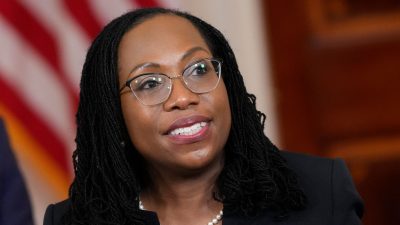 Senate Republicans Plot Ugly Attacks On Ketanji Brown Jackson For Gitmo Work. By Jessica Schulberg / HuffPost
Criticizing the Supreme Court nominee for defending Guantánamo detainees undermines due process protections and ignores the fact that most people held at the detention facility were released with no finding of wrongdoing.
Senate confirmation hearings for Supreme Court nominee Ketanji Brown Jackson are set to begin Monday, and Republicans are already signaling their plan to attack her for providing legal representation to people imprisoned at Guantánamo Bay. In doing so, lawmakers are revealing a belief that certain people don't deserve a quality legal defense — undermining a key pillar of the U.S. judicial system. Read more 
Related: Over 100 Black Law Professionals Show Support For Supreme Court Nominee Ketanji Brown Jackson. By Andre Ellington / HuffPost
Related: Supreme Court pick Ketanji Brown Jackson may face fireworks at hearing. By John Fritze , Kevin McCoy and Nick Penzenstadler / USA Today
---
Florida Republicans are living in a Trumped-up dystopia — and everyone's invited. By Lizette Alvarez / Wash Post
Related: Florida's leading voting rights activist tackles obstacles beyond the ballot box. By Lori Rozsa / Wash Post
---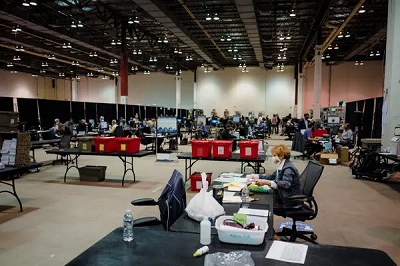 Mail Ballot Rejections Surge in Texas, With Signs of a Race Gap. By Nick Corasaniti / NYT
A new Republican voting law led to the sharp rise in rejected ballots in the state's recent primary election. An analysis shows that Black areas of Houston disproportionately had votes thrown out.
More than 18,000 voters in Texas' most populous counties had their mail-in ballots rejected in the state's primary election this month, according to a review of election data by The New York Times, a surge in thrown-out votes that disproportionately affected Black people in the state's largest county and revealed the impact of new voting regulations passed by Republicans last year. Read more 
Related: A Surge in Ballot Rejections Across Texas Hit Houston's Black Voters Hard.  Noah Y. Kim / Mother Jones 
---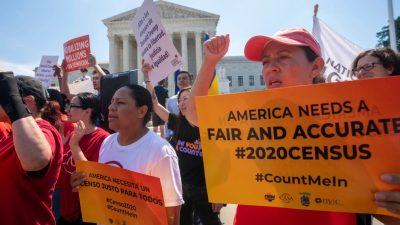 How the Census Undercount Leaves Communities of Color Worse Off. By Adam Mahoney / Mother Jones
It's hard to overstate the significance of the US census in guiding how the country is governed. A granular enumeration of the national population that's undertaken once per decade, the census count is intended to apportion political representation and guide the fair distribution of trillions of dollars in government funding to cities, states, and tribes. The 2020 census results, which were announced last year, are also poised to play a key role in the Biden administration's signature environmental justice program, which promises that at least 40 percent of the benefits of government spending on infrastructure, clean energy, and other climate-related programs will be directed to disadvantaged census tracts. Read more 
---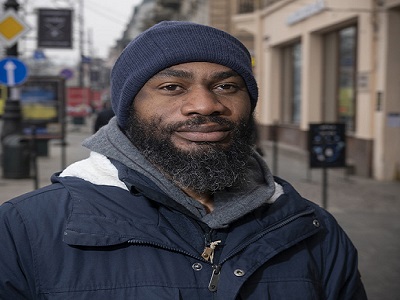 What Racism Taught an American Journalist About Covering the War. By Ruby Cramer / Politico
"I understand white supremacy. I understand cis-heteronormative frameworks and how oppressive those are, and so I have a very complex way at looking of systems of oppression," he says. "And that helps me to look at Ukraine with the sympathy that I have." In Lviv, everyone around him is white. He was fascinated by the way race functioned there. "Georgians will tell you that they are [the equivalent of] Black people in Russia, which, from this regional perspective, is true," Starr says. Living in Ukraine, he has experienced racism both familiar and unfamiliar to him. Read more 
Related: The Fight for Black Freedom Transcends National Borders. By Shaun Armstead / AAIHS
---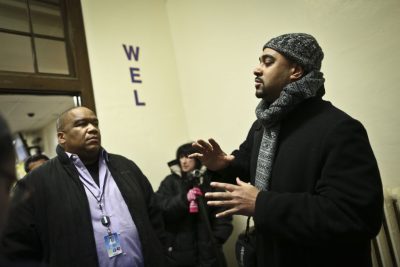 Watch "Minneapolis Public School Teachers Strike (A Black Perspective)". By Ralph Crowder / You Tube
The Minneapolis Public Schools Teacher Union Strike documented at the beginning of it's second week has been a conversation between mainly two well funded organizations (Teachers Union & School District) which have a mission to serve all student populations. Black families/community have been a missing voice but most impacted by the systemic failure of Black students, many who are not reading at grade level. The city of Minneapolis continues to be in the National spotlight of concern…Watch here 
---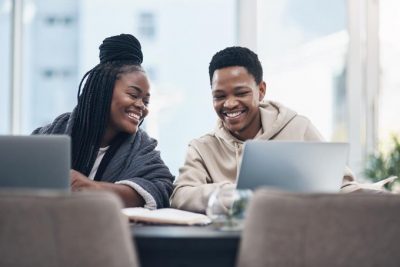 UNCF to launch HBCUv online learning platform targeting Black colleges. By The Grio Staff

Planned to launch in 2023, HBCUv seeks to provide a space for virtual community learning.
---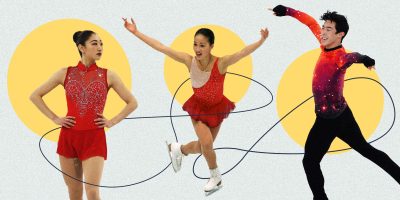 Calling Asians 'robotic' is a racist stereotype with a long, troubled history. By Long T. Bui / The Conversation
When U.S. figure skater Nathan Chen won the gold medal in men's figure skating at the 2022 Winter Olympics, a Washington Post article attributed his win to a fierce, focused, "robotic" zeal. This robotic characterization draws on a dated stereotype of Asians as stoic, unfeeling workaholics. In my book "Model Machines: A History of the Asian as Automaton," I argue that the image of Asians as robotic serves as the perfect example of how majority cultures characterize a certain kind of minority as model workers and threats. Read more
---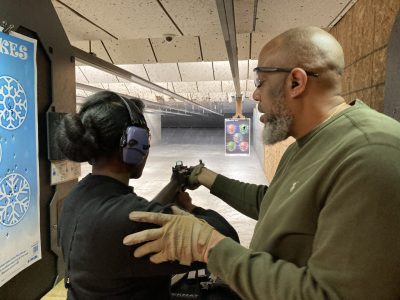 Is gun ownership among Black Americans driving up suicide rates? By Alex Smith / KCUR
Sharis, Russell's wife, practices with her new handgun, a Sig Sauer P365. She bought it because she's been worried about the increasing crime in her area. The Lewises are part of a growing cohort of African American gun owners. Nationwide, surveys found that 25% of Black adults owned a gun in 2021, up from 14% six years earlier. Gun buying among African Americans has soared in recent years. At the same time, suicide rates have increased among young Black men. Experts believe the trends may be linked, because having a gun in the home increases suicide risk exponentially, for every person who lives there. Read more 
---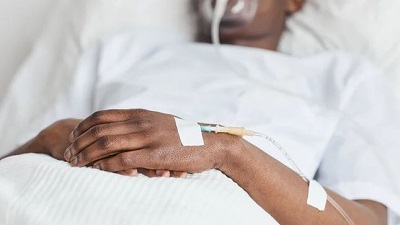 Black adult hospitalizations reached a pandemic high during the omicron wave, CDC study finds. Akilah Johnson / Wash Post
During the peak of the omicron variant wave of the coronavirus this winter, Black adults in the United States were hospitalized at rates higher than at any moment in the pandemic, according to a report published Friday by the Centers for Disease Control and Prevention. Black adults were four times as likely to be hospitalized compared with White adults during the height of the omicron variant surge, which started in mid-December and continued through January, the report said. In January, the CDC found, hospitalization rates for Black patients reached the highest level for any racial or ethnic group since the dawn of the pandemic. Read more 
Related: Doctors fighting racial health disparities faces threats, harassment. By Tyler KingKade / NBC News 
---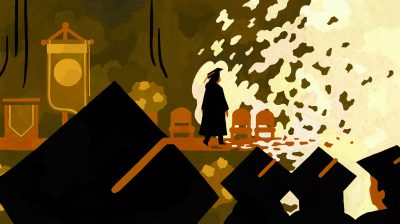 Number of Hispanic Serving Institutions falls as pandemic cuts Latino enrollment. By Suzanne Gamboa / NBC News
This year marks the first decline in more than two decades of the number of colleges and universities with at least 25 percent full-time Hispanic students, according to new data.

The number of colleges and universities that are Hispanic Serving Institutions fell as Latino enrollment declined during the pandemic, according to new data from Excelencia in Education, a Latino higher education research and advocacy group. Universities and colleges qualifying as Hispanic Serving Institutions, or HSIs, dropped from 569 in 2020-21 to 559 in 2021-22 , according to the data provided first to NBC News. This is the largest decline in HSIs since 1996-97. Read more
---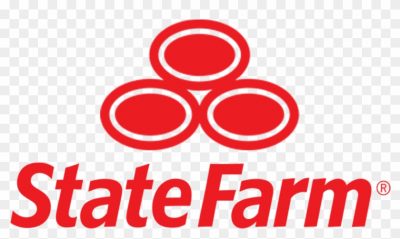 Where State Farm Sees 'a Lot of Fraud,' Black Customers See Discrimination. By Emily Flitter / NYT

It took years for Darryl Williams to build up the small real estate portfolio that became Connectors Realty, his business on the South Side of Chicago. In early 2017, when a pipe burst in his prized property — a building containing six apartments — Mr. Williams turned to his insurer, State Farm, to help repair the damage. Mr. Williams said a State Farm claims adjuster told him that she did not believe his version of events. "We have a lot of fraud in your area," he said the adjuster had told him. Like the majority of people in his neighborhood, Mr. Williams, 58, is Black. Read more 
Ethics / Morality / Religion

---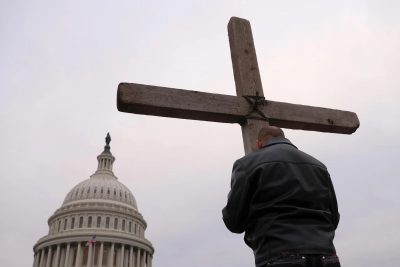 Researchers warn that Christian nationalists are becoming more radical and are targeting voting. By Michelle Boorstein / Wash Post

---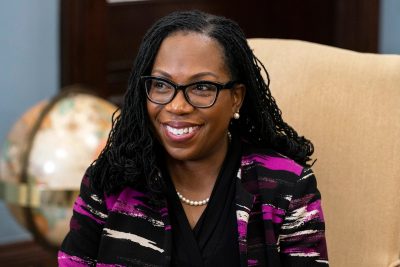 Ketanji Brown Jackson knows what it means to 'act justly and love mercy. By Barbara Williams-Skinner / RNS
In her Supreme Court nomination speech last month, Jackson did not mince words regarding the prominent role faith plays in her life. "I must begin these very brief remarks by thanking God for delivering me to this point in my professional journey," she said. "My life has been blessed beyond measure, and I do know that one can only come this far by faith." Act justly, loving mercy and walking humbly with your God means exercising judicial impartiality. Jackson has both talked and walked the walk when it comes to living into the values at the core of her faith. Read more 
Related: On Principle: Ketanji Brown Jackson's Profile in Courage. By JoAnn Wypijewski / The Nation
---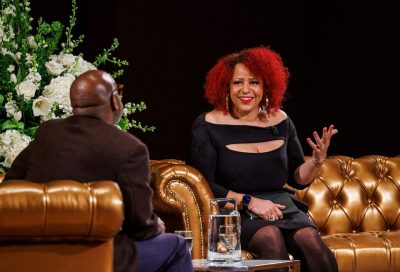 Nikole Hannah-Jones, '1619 Project' author, recalls struggles of attending Notre Dame.  By Catherine M. Odell / NCR

Hannah-Jones laughed as she told the crowd that she'd just received her Notre Dame diploma despite having graduated in 1998. At graduation, she said, she owed the university money that she couldn't pay and hadn't received her diploma. "Today," she laughed, "the provost gave me my diploma! I did graduate and now I have the proof!" Hannah-Jones had returned to offer the 2022 Red Smith Lecture, sponsored by the university's Gallivan Program in Journalism, Ethics, and Democracy. The event also served as the inaugural Sojourner Truth Lecture. But as her audience quickly saw, Hannah-Jones certainly hadn't come back to lecture. She was there to share her story and responded to questions about her life and work from Mark Sanders, a professor of English and Africana studies. Read more 
Historical / Cultural
---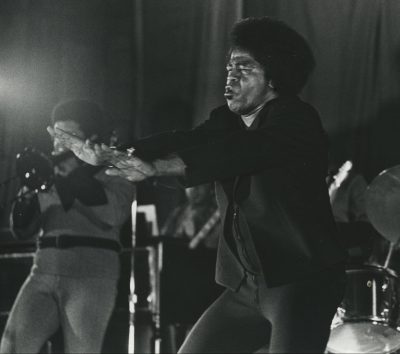 The Story Behind James Brown's Rikers Island Show.  By Billy Heller / NYT
The story of how the Godfather of Soul ended up performing at the New York jail involves a dogged Board of Correction employee who knitted her way to the musician's attention.
On March 16, 1972, Brown headed to Rikers Island with his full revue to entertain, advise and encourage hundreds of detained 16-to-20-year-olds, most being held at the jail while awaiting trial. "'The inmates asked us to come to Rikers, and we're going!'" he said in a statement at the time. The reception was electric: "The kids at Rikers went absolutely wild," said John Brickman, who attended the concert when he was executive director of the New York City Board of Correction. "They were screaming, they were yelling." The roar reminded him of crowd reaction he'd heard on Johnny Cash's live "At Folsom Prison" album, he said. Read more 
Related: Prosecutors vowed 2 years ago to examine singer James Brown's death. Newly released documents show they did very little. By Thomas Lake / CNN
---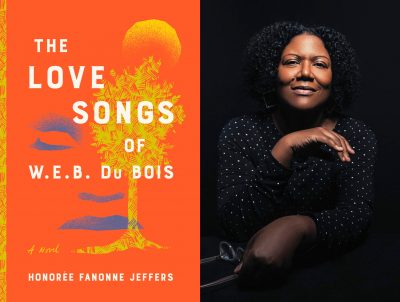 'The Love Songs of W.E.B. Du Bois' wins book critics award.  By AP and The Grio
Honorée Fanonne Jeffers' epic novel discusses racism, resilience and identity and weaves several centuries' worth of 'songs' from the ancestors into her narrative.
Honorée Fanonne Jeffers' "The Love Songs of W.E.B. Du Bois," her epic novel about racism, resilience and identity named for the influential Black scholar and activist, has received the fiction prize from the National Book Critics Circle. The critics circle praised Jeffers for "weaving several centuries' worth of 'songs' from the ancestors into her narrative of the coming of age and young adulthood of a brilliant Atlanta scholar." Jeffers, a professor of English at the University of Oklahoma and author of five poetry collections, was among the winners announced Thursday during a ceremony held online because of the coronavirus pandemic. Read more 
---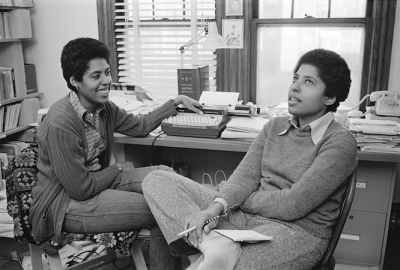 Portraits on the Wall. By Tiana Reid / Dissent
In this photograph of Barbara and Beverly Smith of the Combahee River Collective, the framed pictures reflect an endless cascade of black women's intellectual labor and political action.
Since 1974 these twins, along with a host of their non-biological sisters in the CRC, had theorized about the material specificities of black women's conditions. Their statement, which shook up feminism forever the year before this photograph was taken, coined the phrase "identity politics" and argued that racism, sexism, capitalism, homophobia, and imperialism could not be understood as separate issues. Read more 

---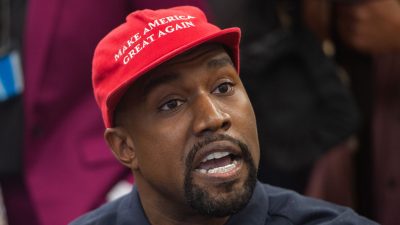 What Should We Do About Kanye West? Maybe…Nothing. By Inye Komonibo / Refinery 29
In the decades since his debut as a plucky young rapper from the southside of Chicago, Kanye West changed the way we thought about music, fashion, and how both intertwined with hip-hop. And no matter how you feel about West, the music maverick's work has undoubtedly left an indelible impact on culture as we know it. Unfortunately, more recent years have twisted West's legacy into one of chaos, controversy, and confusion, leaving even the most passionate card-carrying members of Team Yeezy mulling over a question that's particularly difficult to answer: what should we do about Kanye?  Read more 

---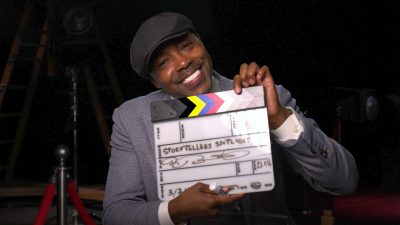 Oscars Producer Will Packer Wants It All. By Rebecca Ford / Vanity Fair 
Despite controversy and major changes coming to this year's show, Packer aims to find the balance between entertainment and film reverence (plus ratings!): "We can walk and chew gum at the same time."
Will Packer is just 11 days away from the 94th Academy Awards when we log onto a Zoom to talk about his plans as a producer of the big show. Throughout the interview, his phone is buzzing, which seems pretty understandable since the task of producing a live show is a chaotic uphill climb until the very end. Read more 

---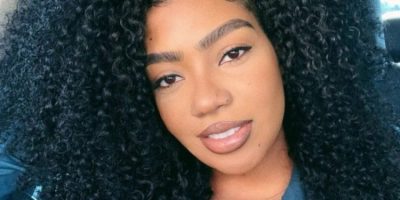 Racial discrimination based on hair styles would be banned under bill. By Ella Lee / USA Today

The House Friday passed the CROWN Act, which would ban hair-related discrimination particularly based on race.  The measure passed 235-189, with 14 Republicans joining every Democrat in favor of the bill. It was introduced by Rep. Bonnie Watson Coleman (D-N.J.). The legislation, Creating a Respectful and Open World for Natural Hair, is designed to address educational and employment discrimination against Blacks  because of the way they wear their hair. Some hairstyles described in the measure include ones in which hair is "tightly coiled or tightly curled, locs, cornrows, twists, braids, Bantu knots and Afros." Read more
Related: House Passes CROWN Act, Banning Discrimination Against Black Hairstyles. By Sebastian Murdock / HuffPost
Sports

---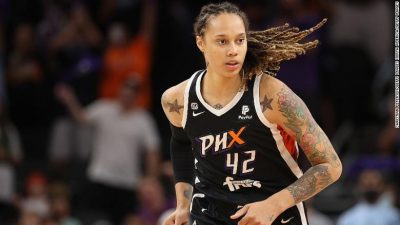 Is American basketball star Brittney Griner a political prisoner in Russia? By Amna Nawaz and Courtney Norris / PBS
Amid the U.S.-Russia conflict, there's mounting concern about the detention of American Brittney Griner, a professional women's basketball star who plays in Russia and has been held there since February. Many are now asking if she's a political prisoner. Washington Post columnist Jason Rezaian, who was unjustly imprisoned in Iran for 544 days before his 2016 release, joins Amna Nawaz to discuss. Watch here 
Related: The low-profile, high-powered race to free WNBA star Brittney Griner from Russian custody. By Dave Sheinin / Wash Post
---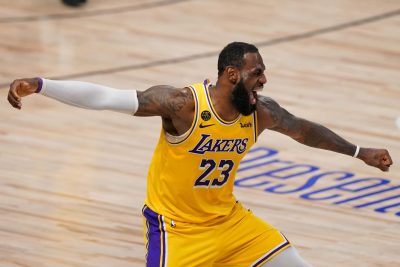 LeBron James passes Karl Malone for second on NBA's all-time scoring list. By AP and The Guardian

LeBron James passed Karl Malone on the career scoring list, leaving only Kareem Abdul-Jabbar still to catch. Then the Los Angeles Lakers wasted another stellar performance by their star. James came into the night needing 19 points to tie Malone. He ended up scoring double that, but the Washington Wizards rallied from a 16-point deficit to win 127-119 on Saturday night. James said he couldn't appreciate the milestone as much in a loss. "Obviously at some point I'll be able to look back at this moment, but right now the feeling I have – I can't separate it," James said. "We had a great opportunity to pick up some more momentum." Read more 
---
The Humanity of Naomi Osaka, Michael Beasley And Other Black Athletes Versus The Inhumanity Of Their 'Fans.' By Stephen A. Crockett Jr. / HuffPost
For six-foot-ten-inch former NBA player Michael Beasley, he stays in his house. With his thoughts. The ones that haunt him. The little thoughts he should be past, teaming up with larger ones that he can't shake. Inside him, they create a dormant volcano, because that's what trauma does to many of us who have survived the neighborhood and all of the temptations that come with it; we still walk around with the bubbling hot lava of trauma just waiting to erupt. This is what happens to Black athletes in an environment where fans feel entitled to them and spectators are cruel. They say "have a thicker skin," that the millions they make should be the salve on their wounds, reducing Black athletes to silent giants, denied their humanity, who have to prove their toughness by how well they can take abuse. And that's what it is — abuse. That's why the efforts of those like tennis player Naomi Osaka and superstar gymnast Simone Biles to bring awareness to athletes' mental health are so important. Read more 

---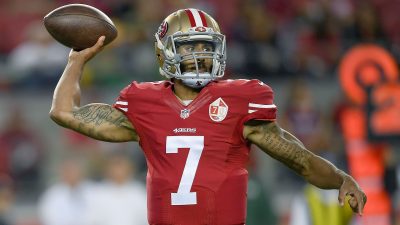 Desperate For QB Help, Seahawks Should Strongly Consider Signing Colin Kaepernick. By Corbin K. Smith / Fan Nation
Seattle opted not to sign Kaepernick on two previous occasions when the team expressed interest in him as a backup. With options dwindling for replacing Russell Wilson in the short-term, the team has nothing to lose giving the former rival a chance to compete.
It's been more than five years since Colin Kaepernick last played in the NFL. Since he started in the 49ers' 25-23 loss to the Seahawks in January 2017, he has remained a free agent and ostracized by the league after protesting racial injustice and police brutality by taking a knee during the national anthem. But at 34 years of age, even after being wrongly shut out by the entire league for half a decade, Kaepernick hasn't given up hope he will get another chance. On Thursday, he posted a video of himself dropping back and rolling out to throw the football with the caption "Still Working" on social media. A report from ESPN indicated through an unnamed source that he's in "the best shape of his life" and eager to play. Read more 
Site Information
---
Articles appearing in the Digest are archived on our  home page. And at the top of this page register your email to receive notification of new editions of Race Inquiry Digest. Click here for earlier Digests. The site is searchable by name or topic.  See "search" at the top of this page. 
About Race Inquiry and Race Inquiry Digest. The Digest is published on Mondays and Thursdays. 
Use the customized buttons below to share the Digest in an email, or post to your Facebook, Linkedin or Twitter accounts.