Featured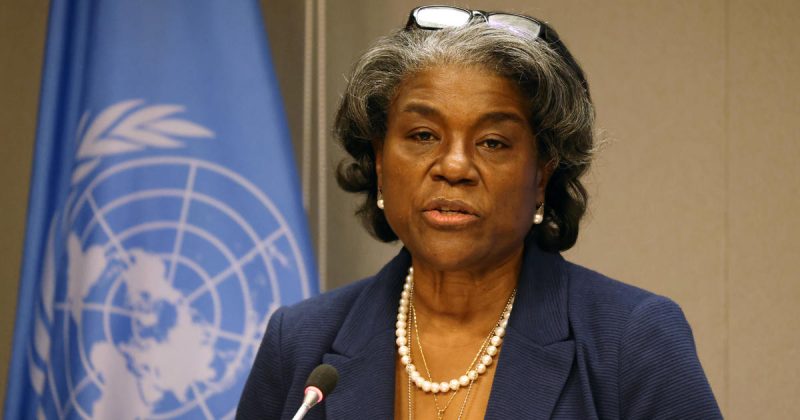 U.S. Ambassador Linda Thomas-Greenfield gives powerful speech at U.N.: "I know the ugly face of racism." By Pamela Falk / CBS News

The Biden administration's U.N. Ambassador Linda Thomas-Greenfield gave a stirring and deeply personal address to world leaders at U.N. Headquarters on Friday during a session on the "elimination of racism, racial discrimination, xenophobia and related intolerance," recounting troubling chapters from her own life story. "I am a descendant of slaves. My great grandmother Mary Thomas, born in 1865, was the child of a slave. That is just three generations back from me," she said. "I grew up in the segregated South. I was bussed to a segregated school and on weekends, the Ku Klux Klan burned crosses on lawns in our neighborhood. When I was in high school, I was asked by a little girl, for whom I babysat, if I was an N-word because her dad had used the word for me." Read more  and watch the speech here.
Related: Pope decries shame of racism, like 'virus' lurking in wait. By Associated Press and PBS
Related: A Christian Vision of Social Justice. By David Brooks / NYT
Political / Social
---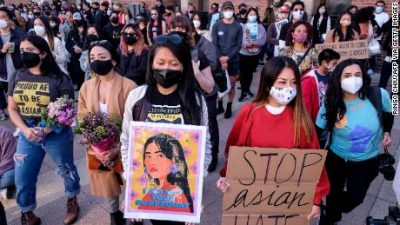 Atlanta Shooting and America's Legacy of Anti-Asian Violence. By Cady Lang / Time
It was heartbreaking and horrifying—but to many, it wasn't a surprise. The news that eight people, six of them Asian-American women, were killed at businesses in the Atlanta area on March 16 came after a year of intense anti-Asian racism in the U.S. On the platforms where news arrives first, and quickly attaches to feelings, emotions were already raw. "This mass shooter was targeting Asian women and their businesses. This isn't an isolated incident. There have been 500+ hate crimes targeted at Asian people this year alone," social media specialist Mark Kim wrote on Twitter. "This Atlanta tragedy lies at an intersection of race, gender, class and the legacy of America's history of colonization and violence in Asia," journalist Elise Hu said on the site. "I don't have the words. I'm just despondent. Protect Asian women, solidarity with sex workers, #StopAsianHate." Read more 
Related: The Deep American Roots of the Atlanta Shootings. By May Jeong / NYT
Related: There Is No Rung on the Ladder That Protects You From Hate. By Brian X. Chen / NYT
Related: Remember these words whenever anyone tells you policing is colorblind. By Eugene Robinson / Wash Post
---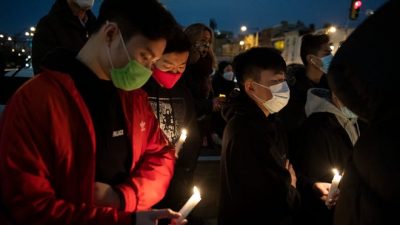 Atlanta shootings see Asian, Black, Americans take on white supremacy. By Marc Ramirez / USA Today
In the wake of this week's killings, many have rallied in support of the Asian American community, producing a palpable sense of unity in the fight against anti-Asian violence. And some say the heightened solidarity also presents a chance for communities of color to effectively address the common enemy of white supremacy. Read more 
Related: Asian Americans must not fight white terror alone. By Jonathan Capehart / Wash Post 
Related: AAPI Leaders Define Actions For Biden To Take Against Hate. By Juana Summers / NPR
Related: The Massacre in Atlanta Was As Predictable as White Supremacy. By Elie Mystal / The Nation
---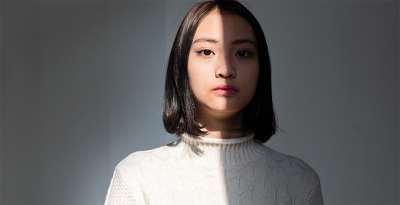 I'm An Asian American Woman. The Sexualized Racism I Face Is Terrifying. By Christine Liwag Dixon / HuffPost

Related: How 'sex addiction' has historically been used to absolve white men. By Kimmy Yam / NBC News 
Related: A Mainstream Mass Murderer: Emerging evidence about the Atlanta shooter paints a picture of young man imbued with distressingly common American ideas about race and gender. By Jeet Heer / The Nation
---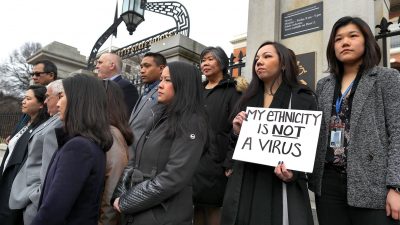 Poll: 1 in 4 Americans has seen Asians blamed for COVID-19. By Susan Page and Sarah Elbeshbishi / USA Today 
One in 4 Americans, including nearly half of Asian Americans, in recent weeks have seen someone blame Asian people for the coronavirus epidemic, a new USA TODAY/Ipsos Poll finds. The nationwide survey was taken Thursday and Friday in the wake of last week's mass shooting in Georgia that killed eight people, six of them women of Asian descent. Reports across the country of physical assaults and verbal abuse against Asian Americans have jumped during the yearlong pandemic. Read more 
Related: A reckoning on anti-Asian rhetoric? Not for these Republicans. By Eugene Scott / Wash Post
Related: George Takei Recalls Chilling Impact Donald Trump's Racist Slurs Had On Asian Americans. By Lee Moran / HuffPost
---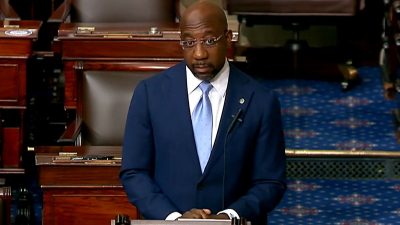 'This Is Jim Crow in New Clothes.' Senator Raphael Warnock's first speech on the Senate floor brought the past into the present. By Jamelle Bouie / NYT

Senator Raphael Warnock gave his first speech on the Senate floor on Wednesday. The subject? Voting rights. "We are witnessing right now a massive and unabashed assault on voting rights unlike anything we have seen since the Jim Crow era," Warnock said, pointing to a wave of bills that limit voting in Republican-controlled states like Arizona and his own Georgia. "This is Jim Crow in new clothes." He went on: Read more 
Related: "Jim Crow in new clothes": Why Raphael Warnock's inaugural Senate speech just got a standing ovation. By Heather Digby Parton / Salon
---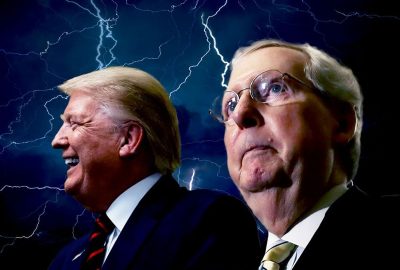 The GOP is accelerating its descent into authoritarianism. By Max Boot / Wash Post
I am, agonized and appalled to see the GOP rapidly metamorphosing into an authoritarian party that has more in common with the Law and Justice party in Poland or the Fidesz Party in Hungary than with mainstream center-right parties such as the Christian Democrats in Germany. The transformation has been in the works at least since Donald Trump's election in 2016, but it has accelerated alarmingly in the past year. Read more 
Related: Mitch McConnell is running scared. By Colbert I. King / Wash Post
---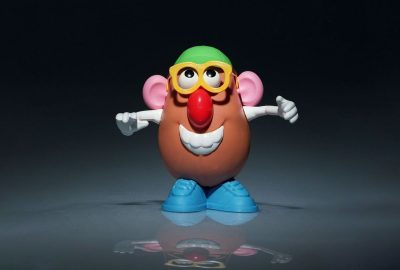 Don't laugh at Mr. Potato Head: The right's culture-war obsessions are a threat to democracy. By Chauncey Devega / Salon
Sometimes it's not the wine inside the glass that is poisoned, but the glass itself. The Republican Party and the right wing have a new obsession: "cancel culture." They hope to turn this into a winning political theme for 2022 and beyond. In reality, so-called cancel culture is not new, it is part of a long history of a right-wing campaign to use culture war issues to distract the public so they can keep power and influence over American society. Read more
Related: Biden Wants No Part of the Culture War the G.O.P. Loves. By Thomas B. Edsall / NYT
Related: 'Why would you not?' Alarm as Republican men say they won't get Covid vaccine. By Victoria Bekiempis / The Guardian
---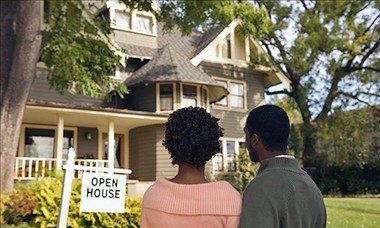 Your Home's Value Is Based on Racism. Wherever they choose to buy, Black people are penalized by white preferences. By Dorothy A. Brown / NYT
Black Americans are often unable to build wealth from homeownership in the same way their white peers are, in large part because home prices are generally set by the people who make up the majority of buyers: white Americans. White families typically prefer to live in predominantly white neighborhoods with very few or no Black neighbors. Homes in these neighborhoods tend to have the highest market values because most prospective purchasers — who happen to be white — find them most desirable. Read more
Related: Challenging discrimination when purchasing a home. By Dima Williams / Wash Post
---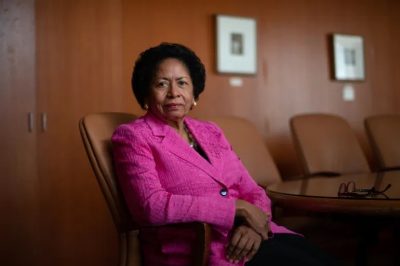 Seizing the moment to revive an historically Black college.  By Janet Lorin / Bloomberg and Al Jazeera
Ruth Simmons, one of higher ed's most prominent Black leaders in the United States, is using her social capital to boost the fortunes of an historically Black college in Prairie View, Texas. Read more 
Historical / Cultural
---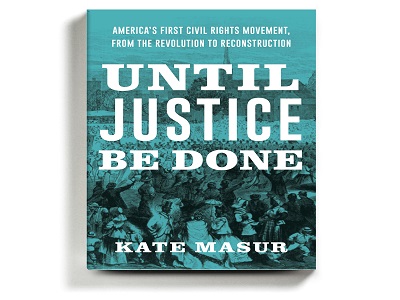 A Powerful New Framing of America's First Civil Rights Movement. By Jennifer Szalai / NYT

Beyond the literal meaning of "states' rights," the phrase has also been understood as a racist dog whistle — one that was readily deployed by segregationists during the 1950s and '60s as a blunt rebuke to the civil rights movement. The States' Rights Party was even the name for the coterie of Dixiecrats who seceded from the Democratic Party in 1948 in a huff. But as Kate Masur explains in her revelatory new book, "Until Justice Be Done," there was another civil rights movement that took place a century before. Read more 
---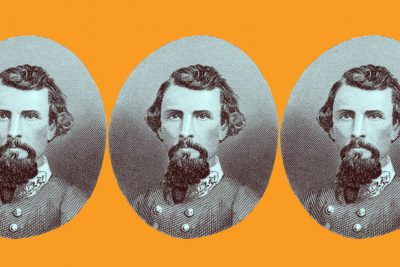 144 Years After His Death, Nathan Bedford Forrest Still Rules Tennessee Politics. By Matt Shuham / TPM
In 1978, a bust of the slave trader, Confederate general and early Ku Klux Klan leader Nathan Bedford Forrest was installed in the Tennessee capitol building, immediately prompting protests. Forty-three years later, the effort to remove the bust has some state Republicans grinding every bureaucratic lever at their disposal to a halt, the latest in a long line of fights on the general's behalf. This week, several Republicans backed a bill to sack members of a historical commission that voted to remove the bust. Read more 
---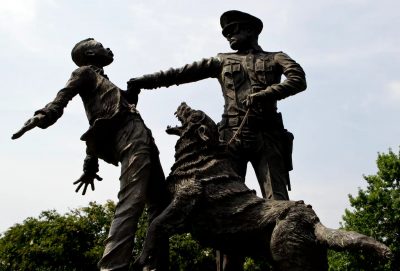 A new guide leads travelers through U.S. civil rights history. By Kate Silver / Wash Post
Recently released, "Moon U.S. Civil Rights Trail: A Traveler's Guide to the People, Places and Events that Made the Movement" tells the story of Black America's quest for equality and justice. "It's a travel book, but this is also a history book and a civics primer," Douglas says. "And it's a road map to activism, if you want it to be." Read more 
---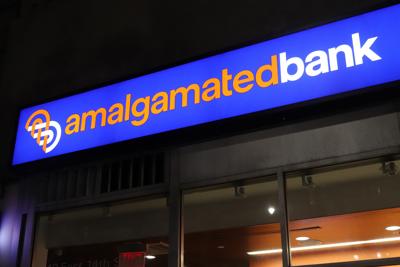 Amalgamated Bank becomes the first major US bank to endorse reparations. By Ramishah Maruf / CNN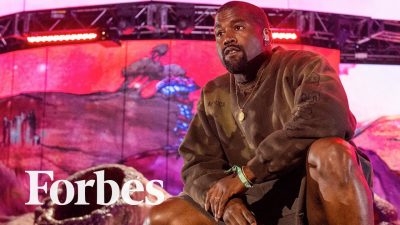 No, Kanye West Is Not The Richest Black Person In America. By Forbes
Multiple outlets recently reported that Kanye West is the richest Black billionaire in the U.S. According to Forbes' estimates however, his net worth is much lower than the reported $6.6 billion. Watch here 
---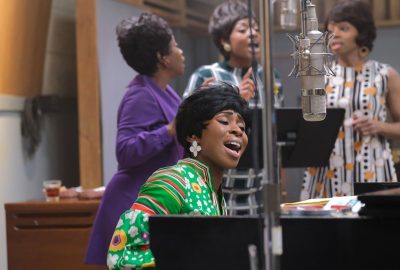 "Aretha" crowns the Queen of Soul in glory, thanks to star Cynthia Erivo's own genius. By Melanie McFarland / Salon
In the first seven episodes, "Genius: Aretha" trips back and forth through time, covering adult Aretha's career from her early successes in the 1960s through the Civil Rights movement and the disco era in the late 1970s, and journeying through her pre-teen childhood as Little Re, enlivened through Shaian Jordan's tender performance. "Genius: Aretha" premieres with two back-to-back episodes Sunday, March 21 at 9 p.m. on Nat Geo. Episodes will be available the next day on Hulu, with two new episodes debuting on consecutive nights at 9 p.m. All eight episodes will available to stream Thursday, March 25 on Hulu. Read more
Sports
---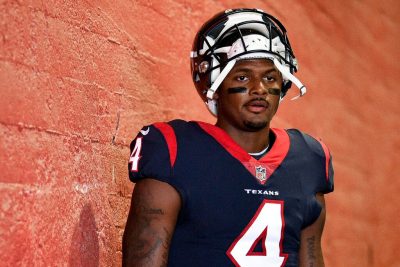 What to Know About the Assault Lawsuits Against Deshaun Watson. By Ben Shpigel / NYT
Houston Texans quarterback Deshaun Watson is the subject of seven civil suits filed in mid-March which accuse him of sexual assault. He was not charged criminally. Here's where the cases stand: Read more 
Related: Lawyer for Deshaun Watson's Accusers Addresses Skeptics. By Ken Belson and Ben Shapigel / NYT
---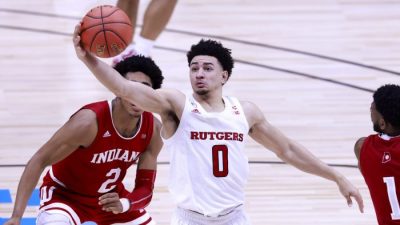 College players are no longer settling for being on the sports plantation. By William C. Rhoden / The Undefeated

On the eve of the NCAA men's and women's basketball tournaments, some college players have threatened to pull out of the tournament unless certain demands are met. The issue is not social justice, but the exploitation of players. Players want the NCAA to allow all athletes to be paid for the use of their names, images and likenesses. They want a meeting with NCAA executive director Mark Emmert and with state and federal lawmakers. Read more
Site Information
---
Visit our home page for more articles, book/podcast and video favorites. And at the top of this page register your email to receive notification of new editions of Race Inquiry Digest. Click here for earlier Digests.
About Race Inquiry and Race Inquiry Digest. The Digest is published on Mondays and Thursdays. 
Use the buttons below to share the Digest in an email, or post to your Facebook, Linkedin or Twitter accounts.