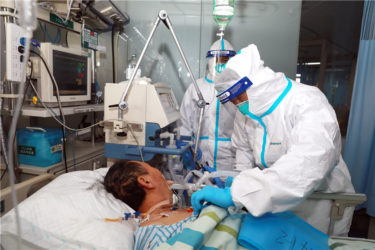 Featured – We Must Help One Another or Die. Let this crisis motivate us to see through the fog of fake individualism.  By Jan-Werner Muller / NYT
A decade ago, the historian Tony Judt wrote, "If social democracy has a future, it will be a social democracy of fear." To be sure, fear can always be turned against foreigners — something right-wing populists are busy trying to do now. But it can also motivate us to see through the fog of fake individualism and realize that interdependence requires proper infrastructure: from a public health system to an informational infrastructure where platforms like Facebook are forced to remove falsehoods that cost lives. Read more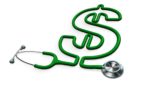 Dr. Jonathan Metzl: How coronavirus reveals America's extreme social inequality. By Chauncey DeVega / Salon
I asked Metzl to explain how wealth and income inequality exacerbate the impact of the coronavirus and other diseases, and how Republican efforts to roll back the Affordable Care Act and Medicaid expansion are likely to worsen the impact of the coronavirus pandemic, especially among Trump's supporters in red-state America. Metzl also told me that his colleagues at the Centers for Disease Control are frustrated that the Trump regime appears more concerned with the president's electoral fortunes than in helping the American people survive the coronavirus pandemic. Read more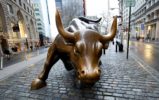 A revolution by pandemic. The coronavirus pandemic raises questions as to whether capitalism has failed. By Bob Hennelly / Salon

As it turns out, American capitalism doesn't hold up all that well under the stresses and strains of a virulent pandemic. In the face of the coronavirus, that stingy "real time delivery" dictum taught in business school to guide how we deploy labor and distribute stuff can be a recipe for needlessly high body counts and wealth destruction on the scale of the Great Depression. Currently, Senate Majority Leader Mitch McConnell is fashioning a coronavirus pandemic stimulus package that is fashioned after the Trump/ GOP $1.7 trillion tax cut — meaning, weighted to favor corporations and the wealthiest Americans. Read more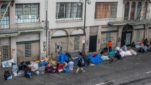 If We Want to Beat Coronavirus, We Need Housing for Everyone. By Nathalie Baptiste / Mother Jones

As I've been reporting throughout the coronavirus crisis, the stay-at-home edicts coming from state and local officials and the Centers for Disease Control and Prevention is easier said than done for the homeless community. The more than half a million unhoused people in the US are at an extreme risk of contracting the coronavirus, and the only way to ensure their safety is with help from Congress. In order to understand what's at stake and what Congress should be doing right now, I spoke with Diane Yentel, the CEO and President of the National Low Income Housing Coalition. Read more   Also see, Housing as a Human Right: Movement Gains Steam in Los Angeles in Response to Pandemic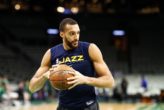 Coronavirus outbreak revives dangerous race myths and pseudoscience. By Janell Ross / NBC News
The news last week that NBA player Rudy Gobert, a Frenchman of Caribbean heritage, had tested positive for the coronavirus shattered a myth that some of the world's more conspiracy-minded had circulated online through jokes, news stories and social media posts. Black people are not, in fact, immune to the coronavirus. Read more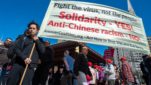 Trump doubles down that he's not fueling racism, but experts say he is. By Kimmy Yam / NBC News
President Donald Trump doubled down on his use of the term "Chinese virus" during a news conference on the coronavirus pandemic Wednesday, two days after he drew backlash for using the term on Twitter. Read more  Also see, The Real Reason Trump Started Calling the Virus "Chinese"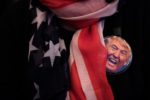 How Racist Is Trump's Republican Party? And how do you determine that in the first place? By Thomas B. Edsall / NYT

Is the modern Republican Party built on race prejudice, otherwise known as racism? Has it become, as Stuart Stevens — a media consultant with an exceptionally high win-loss record who was a lead strategist for George W. Bush in 2000 and 2004 — puts it, the "white grievance party"? Stevens's forthcoming book, "It Was All A Lie," makes the case that President Trump is the natural outcome of a long chain of events going back to the 1964 election when Barry Goldwater ran for president as an opponent of the Civil Right Act passed earlier that year. Read more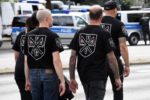 White Supremacists Discussed Using Coronavirus As A Bioweapon. By Hunter Walker and Jane Winter / HuffPost

White supremacists discussed plans to weaponize coronavirus via "saliva," a "spray bottle" or "laced items," according to a weekly intelligence brief distributed by a federal law enforcement division on Feb. 17. Federal investigators appeared to be monitoring the white nationalists' communications on Telegram, an encrypted messaging app that has become popular with neo-Nazis. In the conversations, the white supremacists suggested targeting law enforcement agents and "nonwhite" people with attacks designed to infect them with the coronavirus. Read more  Also see, El Paso attack marked year of rise in white nationalism, watchdog reports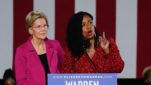 Elizabeth Warren, Ayanna Pressley Urge Trump To Reduce Prison Population Amid Coronavirus. By Alanna Vagianos / HuffPost
"We have grave concerns that without urgent action it is just a matter of time before our nation's correctional facilities and detention centers, and the detainees and correction officers who live and work in them, are devastated by this pandemic," they wrote in a letter published Friday morning. Read more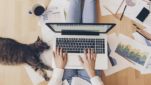 Black and Hispanic workers are less likely to be able to work from home, a new report says. By Catherine E. Shoichet / CNN
"There's a lot of misinformation about how much people are able to telework. It's actually quite a small share of the workforce. … The vast majority of people can't," says Heidi Shierholz, senior economist and director of policy at the Economic Policy Institute in Washington. "Less than 30% of workers can work from home," they wrote, "and the ability to work from home differs enormously by race and ethnicity." Read more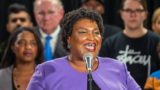 Progressive group's analysis finds Stacey Abrams is Biden's best choice. Here's why. By Alex Seitz-Wald / NBC News

Data for Progress founder Sean McElwee wrote in a memo analyzing the findings that Abrams performed uniquely well across a range of demographic groups, including both independent voters and core Democratic constituencies whose lower-than-expected turnout in 2016 hurt Hillary Clinton. "A Biden–Abrams ticket would beat a Trump-Pence ticket and perform competitively with other hypothetical tickets, while also overperforming with key groups that constitute the Democratic Party's base," McElwee wrote. Read more  Also see, Biden wants a woman as his running mate. Val Demings could be the one.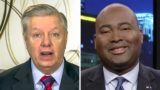 How Lindsey Graham Could Lose in 2020. By Paul Bowers / The New Republic
South Carolina's Republican-controlled government routinely bludgeons its most vulnerable residents, particularly in the rural counties straddling Interstate 95. Political leaders here have compared poor people to stray animals, sent children to crumbling schools aboard flammable school buses, and rejected key components of the Affordable Care Act that could have prevented needless deaths. Amid the wreckage, Democratic leaders looking to unseat Graham have pinned their hopes on a consummate party insider named Jaime Harrison. Read more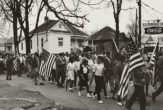 'Selma Online' Offers Free Civil Rights Lessons in Response to Lack of Comprehensive Black History Curriculums. By Anne Branigin / The Root

For its importance in American history, the civil rights movement is not covered with great depth in many k-12 curricula. Case in point: "Bloody Sunday"—during which Martin Luther King, Jr. and scores of nonviolent protesters were violently attacked by police during their march from Selma to Montgomery, Ala.—is frequently omitted from social studies lessons in many public schools. Thanks to a collective effort from private groups and educators, Selma Online is now available to bridge that gap. As the Associated Press reports, the free, online teaching platform "seeks to transform how the civil rights movement is taught in middle and high schools across the country." Read more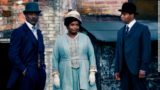 'Self Made' showcases Octavia Spencer as America's first female millionaire. By Brian Lowry / CNN
"Self Made: Inspired by the Life of Madam C.J. Walker" examines a fascinating historical figure, but in a soapy and slightly uneven way. Octavia Spencer plays the title character, whose creation of an African-American haircare company turned her into America's first female millionaire. "Self Made: Inspired by the Life of Madam C.J. Walker" premieres March 20 on Netflix. Read more   Also see,  Madam C.J. Walker's Mansion to Become a Think Tank for Women of Color Entrepreneurs 
Visit our home page for more articles, book/podcast and video favorites. And at the top of this page register your email to receive notification of new editions of Race Inquiry Digest. Click here for earlier Digests.
Use the buttons below to share the Digest in an email, or post to your Facebook, Linkedin or Twitter accounts.