Featured
How white supremacy fuels the Republican love affair with Vladimir Putin. By Chauncey Devega / Salon 

The American right's romance with Putin is no mystery: Trumpers see him as leading a global war for whiteness.
Racial attitudes and values help to structure how Americans, particularly white Americans, feel about both domestic politics and foreign policy. For example, it is no surprise, and really no mystery — as some members of the mainstream news media and commentariat appear to believe — why many Republicans and other members of the white right defend or even embrace Vladimir Putin and his war in Ukraine. This is readily explainable: The Russian president is viewed by them as a champion of "conservative values" and the possibility of a return to what they have deluded themselves into believing was a "golden age" of white male Christian dominance over all areas of American (and global) society. Read more 
Related: How the American Right Stopped Worrying and Learned to Love Russia. By Emily Tamkin / NYT
Related: Coverage of Ukraine has exposed longstanding racist biases in Western media. By H.A> Hellyer / Wash Post
Political / Social
---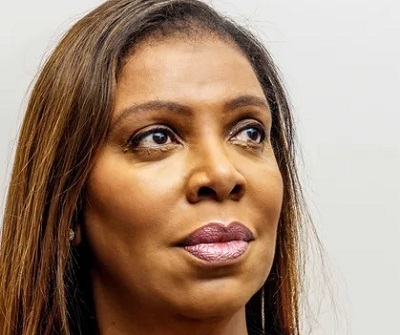 Can Letitia James Beat the Two Meanest Men in Politics? By Rebecca Traister / New York Magazine
As James runs for reelection, two of the most merciless politicians in the country are breathing down her neck. These are battles between people who feel entitled to their positions of influence and a person who believes she can use hers to hold them accountable. It remains an open question whether James — who not only is the first Black woman to hold her office but also uses her authority in markedly different ways from the brash, overweening white men who preceded her — will win and what the fight will cost her. Read more 
---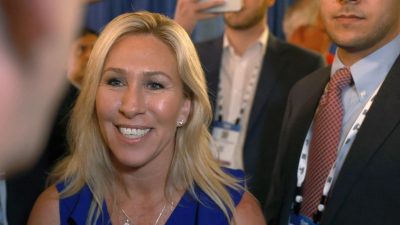 How Marjorie Taylor Greene and Nick Fuentes Are Easing White Power into the GOP Mainstream. By Ali Breland / Mother Jones
Late on Friday night, I watched a group of roughly 1,000 people, mostly young white American men, openly cheer for Black people to be jailed and for "radical solutions" to be deployed in the face of the great replacement white power conspiracy theory. America is large enough to where you can easily gather a crowd who will believe almost anything. It's harder for such a group to have a direct line to the powers that be who can help them enact their vision. This gathering, put together by white supremacist Nick Fuentes, did. Nine current and former elected officials spoke to his American First Political Action Conference over the weekend, including Lt. Gov. Janice McGeachin (R-Idaho) and serving members of Congress Marjorie Taylor Greene (R-Ga.) and Paul Gosar (R-Ariz.), among others. Read more 
---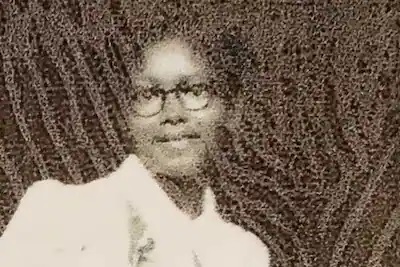 What Ketanji Brown Jackson's guidance counselor missed.  By Michele L. Norris / Wash Post
I want to live in a world where a Supreme Court nominee, or anyone else making history, will not be able to tell the story, as Jackson did, about the high school guidance counselor who urged her to lower her sights when she aspired to attend Harvard. My Post colleague Jonathan Capehart took to Twitter and asked, "Raise your hand if you had *that* guidance counselor?" The response was revealing and heartbreaking: Dozens upon dozens of lawyers, journalists, professors, CPAs, nurses and a chemical physicist all reported that they had *that* guidance counselor. Read more 
---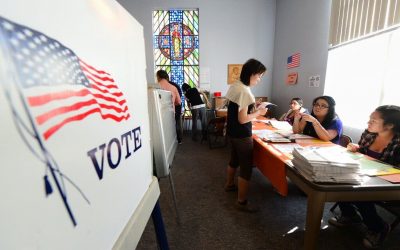 Will Asian Americans Bolt From the Democratic Party? By Thomas B. Edsall / NYT
Over the past three decades, Asian American voters — the fastest-growing group in the country according to Pew — have shifted from decisively supporting Republicans to becoming a reliably Democratic bloc, anchored by firmly liberal views on key national issues. The question now is whether this party loyalty will withstand politically divisive developments that appear to pit Asian Americans against other key Democratic constituencies — as controversies emerge, for example, over progressive education policies that show signs of decreasing access to top schools for Asian Americans in order to increase access for Black and Hispanic students. Read more
---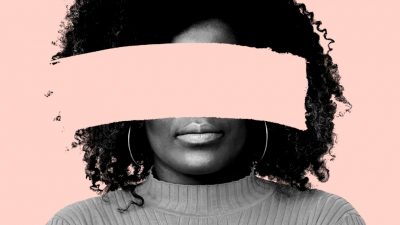 How the Mainstream Movement Against Gender-Based Violence Fails Black Workers and Survivors.  By Madison Pauly / Mother Jones

Allegations of racism at a Washington coalition highlight a broader movement's betrayal.

According to Black advocates who have spent years in the field, workers of color have long been trying to draw attention to racial hostility and discrimination in movement workplaces, as well as the overrepresentation of white women in leadership. These trends, they say, affect not only Black workers, but also the survivors who need their services. Read more 
---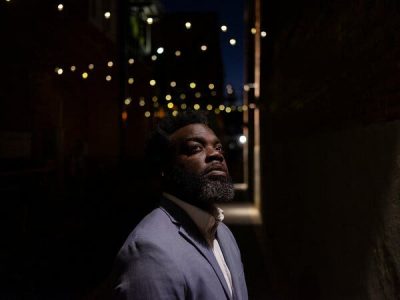 'So Much Hatred': Jury Foreman Shaken by Evidence in Arbery Trial. By Richard Fausset and Tariro Mzezewa / NYT
With so much evidence of racism, said Marcus Ransom, the only Black man on the jury, it was not difficult to find Ahmaud Arbery's murderers guilty of hate crimes.
After each day of jury service in the hate crimes trial of the men who murdered Ahmaud Arbery, Marcus Ransom went to his hotel room and prayed. "Honestly, I just prayed for everyone," Mr. Ransom said. "For the jury. For Ahmaud's family. Even the defendants." Mr. Ransom, the foreman, was the only Black man on the jury, and much like Mr. Arbery, he was raised in modest circumstances in a Deep South community where he learned what it feels like to be racially profiled. He suffered through his share of specious police stops and ugly looks from restaurant servers. Read more 
---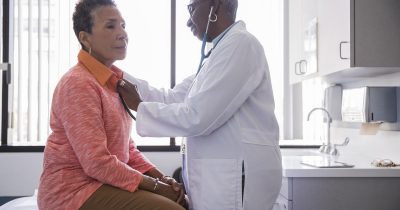 For Black Americans, living longer impacts health and wealth. By Kristopher J. Brooks / CBS News 
Half a century ago, the life expectancy of Black Americans was significantly lower than the life expectancy of White Americans — 10 years lower, back in the 1960s and 1970s, for instance. But that life expectancy gap has been whittled down in recent decades to just three years, thanks in large part to greater access to health care for Black people in the U.S. Black Americans are now expected to live to age 75, compared to 78.5 for Whites, according to the most recent data from the Federal Reserve Bank of St. Louis. While a longer lifespan — and the unquantifiable benefits of being alive longer — bodes well for Black families in general, it also has profound financial implications, experts said, particularly for Black households trying to build wealth and pass it on to future generations. Read more 
---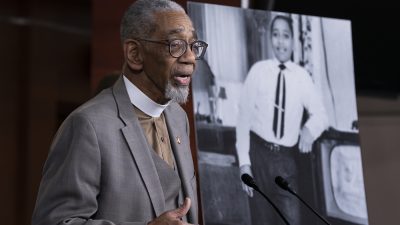 House passes bill making lynching a federal hate crime. By Cristina Marcos / The Hill
Rep. Bobby Rush, D-Ill., speaks during a news conference about the Emmett Till Antilynching Act on Wednesday on Capitol Hill. He stands beside a photo of Emmett Till, a 14-year-old African American who was lynched in Mississippi in the 1950s.

Lawmakers easily passed the bill, which is named after Emmett Till, a 14-year-old African American boy who was lynched in 1955, on a 422-3 vote. While the bill sailed through with bipartisan support, three Republicans — Reps. Andrew Clyde (Ga.), Thomas Massie (Ky.) and Chip Roy (Texas) — voted against it. The legislation's passage comes more than 120 years after the first federal anti-lynching legislation was introduced by then-Rep. George Henry White, who was the only Black member of Congress at that time. Read more
---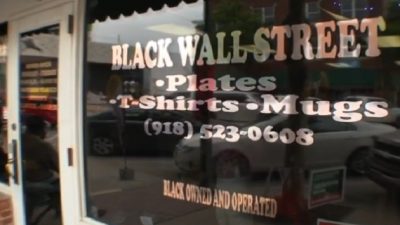 Meet entrepreneurs of color building Tulsa's former Black Wall Street into hot, new tech hub. By Catherine Thorbecke and Samara Lynn / ABC News

A community of Black entrepreneurs are shaking up the tech and innovation ecosystem and forming a new hub for digital creators, developers and investors based in Tulsa, Oklahoma. Founders building companies from the city say it boasts a pipeline of fresh and diverse talent, an enterprising yet collegial support system, and offers a cost of living that will make any Bay Area or New York-based startup envious. "The Tulsa Race Massacre isn't a footnote in a history book for us. We live with it every day and the thought of what Greenwood was and what it could have been," massacre survivor and World War II veteran Hughes Van Ellis told lawmakers when testifying last May over the debt that America owes. Read more 
Ethics / Morality / Religion
---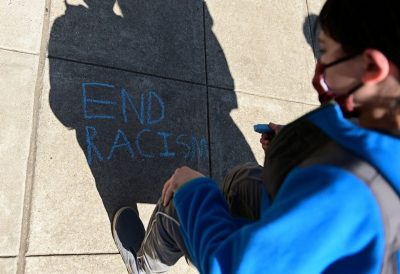 How to be an Ignatian anti-racist this Lent. By Matt Kappadakunnel / NCR
Lent is a time to draw near to the Lord, who is rich in mercy and seeks to heal us of the wounds of sin and division. A sin that continues to wound and divide our church and society is 
racism
. Last year, I posted on Twitter a recommendation for Catholics to 
give up racism for Lent
. Unsurprisingly, numerous people responded combatively and defensively. Thankfully however, for many Catholics, the 
killing of George Floyd
and the racial injustice protests thereafter prompted a call to reflect on how to respond to the sin of racism — both in terms of how we unconsciously promote racism, as well as what actions we need to take to remove the societal prevalence of inequality.
Read more
---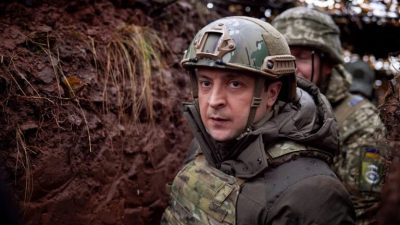 This is our Jewish superhero. By Jeffrey Saikin / Religion News
"We don't need another hero." That was how singer Tina Turner put it. Actually, she was wrong. It turns out that this moment in history calls out for heroism, and one man has conspicuously heeded that call. I refer to the Jewish president of Ukraine, Volodymyr Zelenskyy, a former comedian, actor and producer. He has stood up to the Russian invaders of his land. He has shed his usual presidential street garb and has put on a military uniform. In a selfie video, he proclaims that he is here, with and for his people. Some have called him a "modern Maccabee." I will go one step further: He is a Jewish Churchill. Read more 
---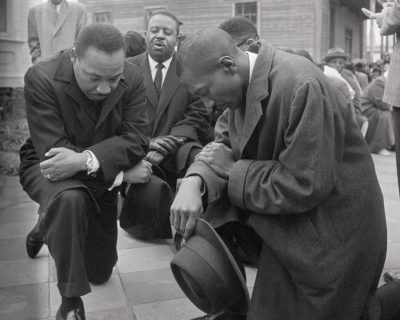 King Center class on how MLK's nonviolence philosophy remains viable today. By Elliott C MClaughlin / CNN
People wake up and choose violence every day. In many ways, it's human nature. Headlines daily chronicle war, murder, crime, road rage, social media threats and trivial disputes that turn deadly, which is why the Martin Luther King, Jr. Center for Nonviolent Social Change in Atlanta continues spreading King's teachings on a more irenic way of life. The center's namesake is one of humanity's great brokers of peace. A preacher and scholar, King relied not just on charisma but on coalitions which he and his acolytes schooled in nonviolence, inspired in part by Mohandas Gandhi's movement in India. Read more 
Historical / Cultural
---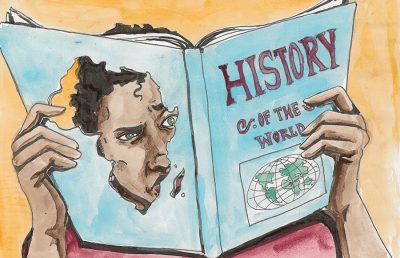 Black History Month Is Over. What About the Black Future? By Janell Ross / Time
As I spoke with 10 different futurists, there were, of course, a range of predictions. Those ran from deep concerns about the future of work and even the tax system that supports what we now consider civil society, to theories about the rising economic and cultural influence of China and portions of Africa where, by 2050, 25% of the world's entire population is expected to live. Others expressed hope and faith in the ability of art to unlock human ingenuity; some were absolutely certain that people—particularly people of African descent—will soon reject systems that do not serve them, slipping the shackles of the oppressive concepts that today seem inescapable. Read more 
Related: This Black History Month dealt us a painful reminder. By David A. Love / NBC News
Related: The case for a Black History Year. By Jamil Smith / Vox
---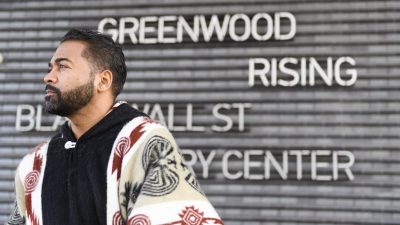 A year after the centennial of the Tulsa Massacre, reparations are a distant hope. By Jesse Washington / Andscape
A $30 million history center divides Black residents as the last remaining victims pursue a lawsuit
A year later, the city and state are fighting a lawsuit seeking reparations. Only three survivors remain, and two of them are 107 years old. Scholarship money intended for descendants sits unused. Black people own little of the new development in Greenwood. Tulsa built a history center to commemorate the centennial, but a significant portion of the community says the center does little to compensate victims of the massacre and their descendants. Shown is Phil Armstrong, the interim executive director of the Greenwood Rising history center, says teaching the story of the destruction of Black Wall Street is one form of reparations among many. Read more 
---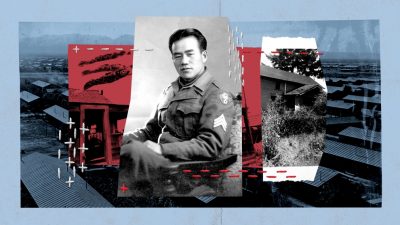 My Family Lost Our Farm During Japanese Incarceration. I Went Searching for What Remains. By Ruth Chizuko Murai / Mother Jones 
I know very little about this farm. My family left it behind for good in 1942, when my grandfather was in the Army and his brothers were incarcerated along with thousands of other Japanese Americans during World War II. The land never belonged to our family, but the house they left behind had been built lovingly with the help of the Japanese community in the area after a fire had destroyed their previous home. When they left home, the house was still relatively new, and they had been excited for the memories that would be made there. But many of the children they imagined raising in that house would instead grow up in incarceration camps. Read more 
---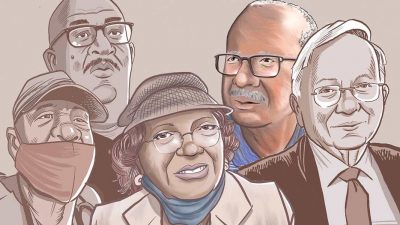 Civil rights leaders of 1961 about resisting injustice today. By Mike Thompson / USA Today
My heroes are now in their 70s and 80s. That may seem like a strange thing to say given our youth-obsessed culture, but a 10-day road trip over the summer, during which I interviewed veterans of the fight for civil rights in 1961, convinced me that courage is the greatest superpower and that lessons learned 60 years ago can guide the fight against voting restrictions today. Imagine the American South circa 1961. The Ku Klux Klan and white citizens' councils called the shots and enforced, through deadly terror, a system of racial segregation that stained everything from the law to customs. Any Black person who dared to buck the system risked their life. And countless Black people were beaten, raped and murdered during that era for challenging the white establishment. Read more 
---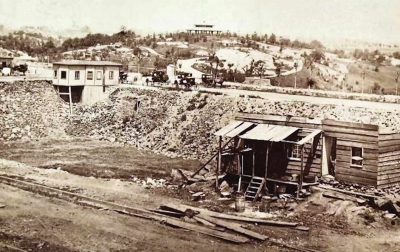 Let's Talk About the Taking of Black Land. By Eli Mystal / The Nation 
From Seneca Village to "urban renewal," the government has claimed Black property—rarely with the "just compensation" promised by the Fifth Amendment.
Of the 100 Black people eligible to vote in New York State in 1845, 10 lived in Seneca Village. Five years later, in 1850, of the 71 Black property owners in New York City, 20 percent lived in Seneca Village. By 1857, however, the entire area had been razed to the ground. The homes and churches were demolished, and the people were scattered. Seneca Village did not fall to some natural disaster, or even the ubiquitous mob of angry whites that shows up, again and again, throughout American history to lynch Black people who seem to be getting ahead. No, Seneca Village was destroyed because in 1853 New York passed a law allowing for the construction of Central Park. Read more 
---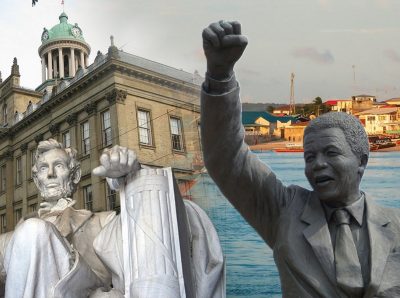 14 Travel Destinations Where You Can Learn More About Black History. By Caroline Bologna  / HuffPost 
---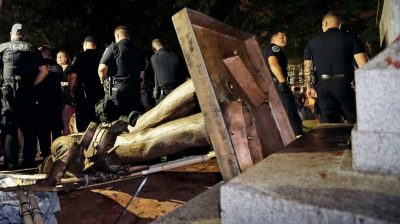 How a National Movement Toppled Hundreds of Confederate Symbols. By Audra D. S. Burch / NYT
An unsparing examination of systemic racism has unfolded throughout America since the murder of George Floyd almost two years ago, leading to critical conversations about longstanding inequities. But perhaps the most physical transformation has come from the removal, relocating or renaming of at least 230 Confederate symbols since his death. Most of the Confederate memorialsremaining — more than 2,000​​ — are in the South. Virginia has the most still standing, with 290 memorials. There are 177 scattered across other regions of the country. Read more
---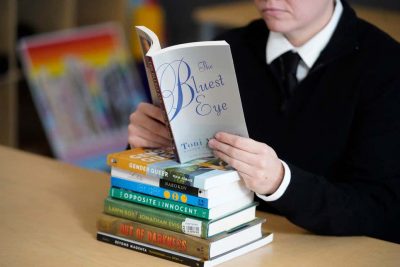 Missouri School District Reverses Ban on Toni Morrison Book Following Lawsuit. By Kalyn Womack / The Root

Wentzvile School District had banned eight books including Toni Morrison's "The Bluest Eye" which was accused of being sexually explicit.
---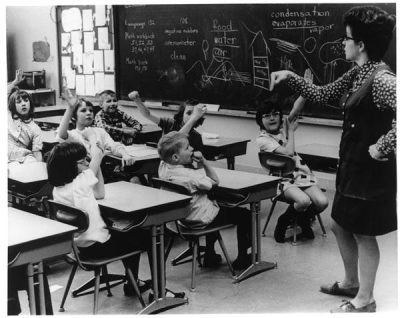 A second look at the blue-eyes, brown-eyes experiment that taught third-graders about racism. Stephen G. Bloom / The Conversation

The roots of racism – and why it continues unabated in America and other nations – are complicated and gnarled. They are steeped in centuries of economic deprivation and cultural appropriation. The nonstop parade of sickening events such as the murder of George Floyd surely is not going to be abated by a quickie experiment led by a white person for the alleged benefit of other whites – as was the case with the blue-eyed, brown eyed experiment. Subsequent research designed to gauge the efficacy of Elliott's attempt at reducing prejudice showed that many participants were shocked by the experiment, but it did nothing to address or explain the root causes of racism. Read more 
---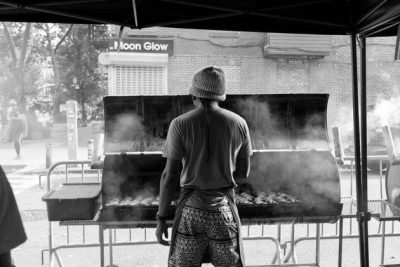 These Black Photographers Showcase Images Of Black Life That Too Often Go Unseen. By Erin E. Evans and Christy Havranek / HuffPost
Portraits of Black life paint a picture of American history. There are the iconic photos we remember of the civil rights movement: Rosa Parks on a bus, Ruby Bridges being escorted by U.S. marshals from her elementary school in New Orleans, Martin Luther King Jr. giving his "I Have A Dream" speech. There are the protest images of Tommie Smith and John Carlos holding up Black Power fists at the 1968 Olympics, of demonstrators holding "I Am A Man" signs in Memphis, of a man running ahead of a pack of police officers in Baltimore. Read more 
Sports
---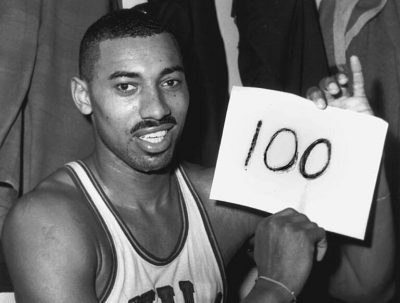 Wilt Chamberlain's 100-Point Game Changed the N.B.A. By Scott Cacciola /  NYT
On the game's 60th anniversary, it lives on as a part of the country's cultural fabric — a touchstone for a transcendent athlete when the N.B.A., by design, was predominantly white. Gary M. Pomerantz, whose book, "Wilt, 1962: The Night of 100 Points and the Dawn of a New Era," offers the definitive account of the game, said Chamberlain's performance marked an important shift. "We remember Wilt's 100-point game in part for its symbolism," Pomerantz said in a telephone interview. "It symbolically exploded the racial quota N.B.A. owners had that limited opportunities for Black players. If this wasn't the intended effect, it was the ultimate result: The N.B.A. would be a white man's enclave no more." Read more 
---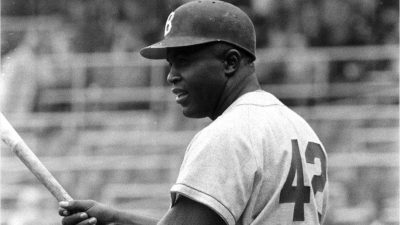 Ticket stub from Jackie Robinson's majors debut sells for record-breaking $480K. By Joe Hernandez / NPR
A ticket stub from Jackie Robinson's major-league debut with the Brooklyn Dodgers in 1947 is believed to be the most expensive sporting-event ticket ever sold at auction. Costing just $1.75 at the time, the ticket stub went for a whopping $480,000 on Sunday, according to Heritage Auctions. And it was the second time the record was broken that day. Earlier in the auction, a bidder bought a full ticket from Michael Jordan's 1984 NBA debut with the Chicago Bulls for $468,000, ESPN reported. Read more 
---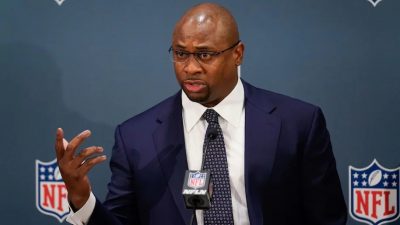 NFL must 'look at everything' to address minority hiring issues, top executive says. By Mark Maske /WashPost
---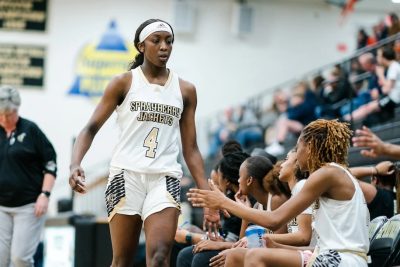 In hip-hop and basketball, Flau'jae Johnson is a two-way star. By David Gardner / Wash Post

She'll play basketball for LSU and rap for Jay-Z's label. The new rules of college sports will let her profit from both.
Site Information
---
Visit our home page for more articles, book/podcast and video favorites. And at the top of this page register your email to receive notification of new editions of Race Inquiry Digest. Click here for earlier Digests.
About Race Inquiry and Race Inquiry Digest. The Digest is published on Mondays and Thursdays. 
Use the buttons below to share the Digest in an email, or post to your Facebook, Linkedin or Twitter accounts.