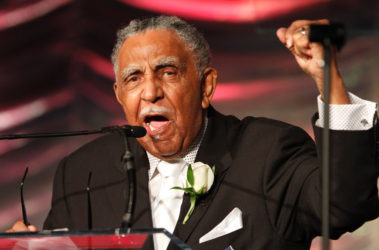 Featured – Rev. Joseph E. Lowery a Great American Preacher Died on Friday. His sermon,"Who's Going to Bell the Cat," is prophetic.
The Rev. Joseph E. Lowery, a lieutenant to the Rev. Dr. Martin Luther King Jr. who helped organize a pivotal moment in the civil rights movement — the bus boycott in Montgomery, Ala. — and who gave the benediction at President Barack Obama's inauguration more than half a century later, died on Friday at his home in Atlanta. He was 98. Watch his sermon,"Who's Going to Bell the Cat," here.  Also see, Rev. Joseph E. Lowery, Civil Rights Leader and King Aide, Dies at 98.   And see,  A few minutes with Rev. Joseph Lowery became a lasting memory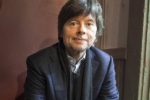 E Pluribus Unum. Shared Sacrifice Will Be Needed To Beat Coronovirus Says Documentarian Ken Burns. By Steven Bertoni / Forbes
America's preeminent historical filmmaker looks back on our country's greatest challenges and sees a common thread in overcoming them: A willingness to submit to the collective good. Out of many, one.  Read more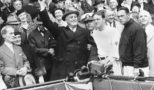 D.J.T. Is No F.D.R. Roosevelt's first inaugural cleared the way for action, pointing the country toward a singular goal. Where is that spirit now? By Jamelle Bouie / NYT
The coronavirus pandemic may plunge the United States into its worst social and economic crisis since the Great Depression. But our response — from the president's blame-shifting rhetoric to the Senate's inadequate relief package — has yet to rise to the scale and scope of the challenge. If the country needs a New Deal-esque effort to stop the pandemic, then it also needs New Deal-esque leadership to mobilize manpower and resources to that end.  Read more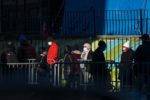 Many African Americans, citing the Tuskegee study, don't believe treatment will be equitably available. That can be deadly in a pandemic. By Curtis Bunn / NBC News
Black doctors say the burden of the coronavirus crisis weighs exponentially on them. They harbor concern about the history of health care inequities in underserved communities and worry about how testing and services will play out as the virus spreads from coast to coast. Read more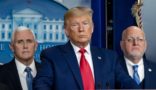 Trump's death cult finally says it: Time to kill the "useless eaters" for capitalism. By Chauncey DeVega / Salon
Last Sunday, Donald Trump declared on Twitter: "WE CANNOT LET THE CURE BE WORSE THAN THE PROBLEM ITSELF. AT THE END OF THE 15 DAY PERIOD, WE WILL MAKE A DECISION AS TO WHICH WAY WE WANT TO GO!" What are they really saying? Donald Trump and the Republican Party are now openly willing to sacrifice those Americans they consider to be "useless eaters" — in this case older people, people with pre-existing health conditions and anyone else who may die from the coronavirus pandemic. Read more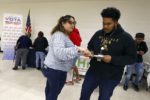 Coronavirus cripples voter registration efforts. Millions could be denied. By Alex Seitz-Wald / NBC News
Presidential elections are typically prime time for bringing new people into the political process, but the coronavirus pandemic is making voter registration more difficult than ever, prompting concerns that many young Americans and other nonvoters might miss their chance to get onto the rolls before November. Read more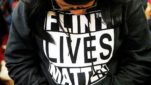 For vulnerable black communities, the pandemic is a "crisis on top of a crisis." By Khushbu Shah / Vox
A full day before President Donald Trump declared the coronavirus outbreak a national emergency, the mayor of Flint, Michigan, declared a state of emergency. Mayor Sheldon Neeley could see what was coming. The community has been living in crisis since the city started taking water from the Flint River in 2014, flowing it through corrosive pipes and into homes for drinking even though it was tainted and lead-ridden. Read more  Also see,  As economy struggles amid coronavirus, low-wage workers of color taking a major hit.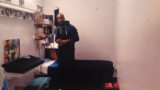 I've Spent 27 Years in Solitary Confinement. Here Are Some Tips on Making the Best Use of Time Alone. By Samantha Michaels / Mother Jones
For 27 years, Keith LaMar has survived solitary confinement in a supermax prison in Ohio, isolated for 23 hours a day in a space the size of a bathroom. From his bed, if he crooks his neck at just the right angle, he can look out through a slit of a window a few inches wide at a parking lot. But in all these years, he hasn't touched a blade of grass or a tree; the closest he's come to the outdoors is in a below-ground concrete "rec cage," covered by a steel grate ceiling. If he's lucky, he might catch a glimpse of the sun. Read more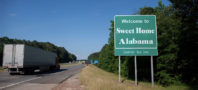 'A Dangerous Gamble': Alabama Gov. Kay Ivey Refuses to Order 'Shelter-in-Place' for Residents, Leaving Black Alabamans Especially at Risk. By Anne Branigin / The Root
The latest research shows people who are overweight or obese are more likely to die from COVID-19 than those who aren't. Mitchell points out that African Americans across the South tend to have higher rates of obesity and diabetes. Mustafa Santiago Ali, Vice President of Environmental Justice, Climate, and Community Revitalization, notes that communities of color in the state also have high incidents of liver and kidney disease, cancers, lung diseases and asthma—chronic conditions that increase the chances they'll develop severe COVID-19 symptoms. Read more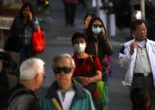 Asian Americans report over 650 racist acts over last week, new data says. By Caitlin Yoshiko Kandil / NBC News
The deliberate use of terms like "Chinese virus"  by President Trump has definitely fanned the flames of racism toward Asian Americans in this country. We have seen people associate the virus with Chinese people as they are assaulting them. It's outrageous for any elected official to have been dismissive when the evidence of racist attacks continues to climb. Words matter and they often hold more weight when spoken by our politicians.  Read more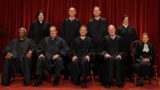 The Supreme Court handed down a unanimous decision that bodes ill for the future of civil rights. By Ian Millhiser / Vox
The case involves a dispute between the cable TV company Comcast and a business that alleged the telecommunications conglomerate refused to carry its channels because it disfavored "100% African American-owned media companies." The Comcast decision, according to NAACP President and CEO Derrick Johnson, "is a huge step backward in our march toward achieving equal opportunity for all." He warned that the Court's decision will "significantly restrict the ability of discrimination victims to prove their claims under one of our nation's premier civil rights laws." Read more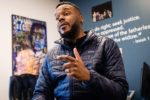 This Mayor Is Giving People $500 A Month, No Strings Attached. Here's His Advice For Trump. By Laura Paddison / HuffPost
As the coronavirus pandemic shatters the economy and redraws society, policymakers are scrambling to find ways to soften the economic gut punch. This means policies once considered fringe are suddenly racing up the mainstream political agenda. Universal basic income ― the idea of giving people no-strings-attached cash handouts ― is one of those finding increasing traction. Michael Tubbs, Mayor of Stockton,  has skin in the UBI game. He's been conducting a trial of a guaranteed income in his city since February, giving 125 residents ― all of whom live at or below the city's median income level of about $46,000 ― $500 a month in cash with no strings attached. Read more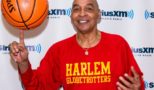 Fred 'Curly' Neal, known for his dribbling and joy with the Harlem Globetrotters, dies at 77. By Katie Shephard / Wash Post
For decades, Neal amazed crowds with his nimble dribbling skills, keeping the ball bouncing even as he dropped to his knees, spun around in circles and sprang back to his feet. Audiences roared as his bald head bobbed up and down the court, a playful grin spread across his face while he sank shot after shot. Read more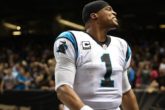 Cam Newton's next chapter will tell us a lot about the state of the black quarterback. by Jerry Brewer / Wash Post
On the other side of Tom Brady's dramatic new beginning, there is the saga of Cam Newton. Not even five years ago, he was the NFL MVP, the leader of the 15-1 Carolina Panthers and a beefy, LeBron James-like physical quarterbacking presence with perhaps a decade of greatness ahead of him. Now he's out of a job, posting shirtless workout videos on Instagram and plotting both his comeback and revenge. Read more 
Visit our home page for more articles, book/podcast and video favorites. And at the top of this page register your email to receive notification of new editions of Race Inquiry Digest. Click here for earlier Digests.
Use the buttons below to share the Digest in an email, or post to your Facebook, Linkedin or Twitter accounts.