Featured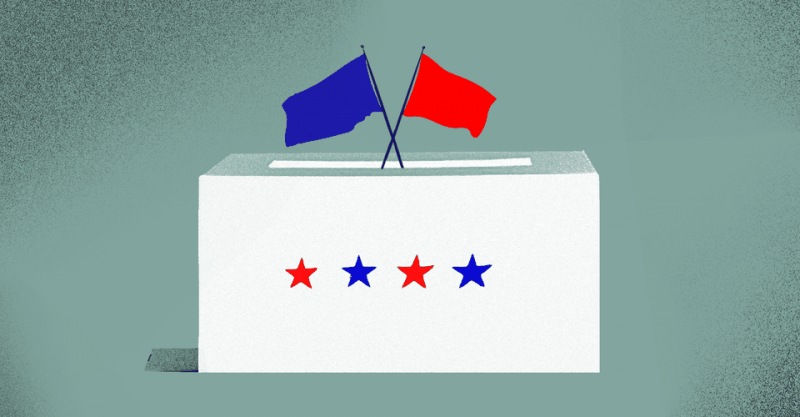 Democrats Need H.R. 1 and the New VRA to Protect Voting Rights. By Ronald Brownstein / The Atlantic

The most explosive battle in decades over access to the voting booth will reach a new crescendo this week, as Republican-controlled states advance an array of measures to restrict the ballot, and the U.S. House of Representatives votes on the federal legislation that represents Democrats' best chance to stop them.
It's no exaggeration to say that future Americans could view the resolution of this struggle as a turning point in the history of U.S. democracy. The outcome could not only shape the balance of power between the parties, but determine whether that democracy grows more inclusive or exclusionary. To many civil-rights advocates and democracy scholars I've spoken with, this new wave of state-level bills constitutes the greatest assault on Americans' right to vote since the Jim Crow era's barriers to the ballot. Read more 
Related: Targeting State Restrictions, House Passes Landmark Voting Rights Expansion. By Nicholas Fandos / NYT
Related: Supreme Court: Two cases could destroy the Voting Rights Act. By Ian Millhiser / Vox 
Political / Social
---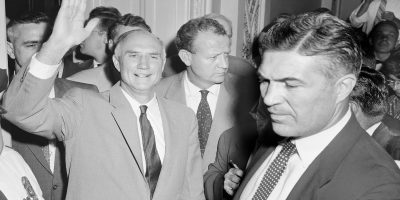 The Senate filibuster has a racist past and present. End it so America can move forward. By Rashad Robinson / USA Today
Once again, we have a Democratic president trying to urgently solve a crisis in America. Once again, Americans are demanding action on racial injustice because they have come to see it as a barrier for everyone's progress. And once again, even though Democrats control the Senate agenda with a bare majority, Republicans have more than enough senators to block bills with a filibuster. Read more
---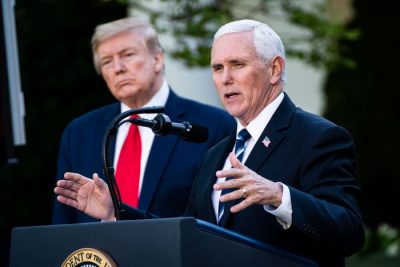 Mike Pence's Blueprint for Permanent Authoritarian Rule. New York Magazine

After a long period of silence on the subject of the 2020 election, some of which he spent hiding from an insurrectionist mob that was attempting to lynch him, Mike Pence has reemerged. The former vice-president has written an op-ed for the Heritage Foundation laying out the next steps in the Republican Party's campaign to curtail democracy.
Pence's analysis is worth considering in some detail. As both a faithful servant to Donald Trump and a respected member of the Republican Party's most ideologically orthodox wing, Pence holds a position that represents a synthesis of Trump's idiosyncratic personal authoritarianism and his party's longstanding anti-democratic trend. Read more 
Related: 2021 Freedom in the World report: 2020 was the worst year for democracy in recent history. Zck Beauchamp / Vox
---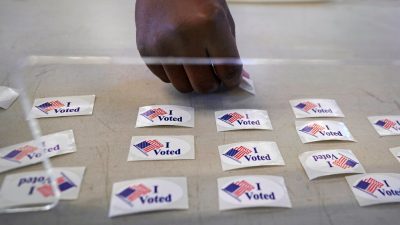 Voter Suppression Is Grand Larceny. By Charles M. Blow / NYT

In 1890, Mississippi became one of the first states in the country to call a constitutional convention for the express purpose of writing white supremacy into the DNA of the state. At the time, a majority of the registered voters in the state were Black men. Read more 
Related: Why the Georgia G.O.P.'s Voting Rollbacks Would Hit Black People Hard. By Richard Fausset, Nick Corasaniti and Mark Leibovich / NYT
---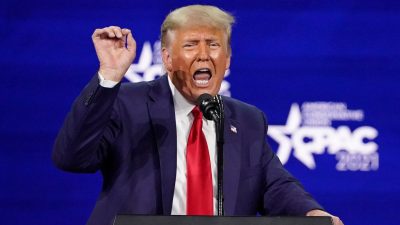 Trump CPAC comeback speech showed a sad little man angry at the world. By David Mastio and Jill Lawrence / USA Today
Donald Trump emerged from his luxurious Palm Beach exile to wallow in the warmth of devotees at the Conservative Political Action Conference 170 miles away in Orlando. Is he a spent supernova, or a giant barely submerged land mine that could obliterate the landscape at any time? Either way, we've seen our future. There will be no avoiding him. Deputy Editorial Page Editor David Mastio and Commentary Editor Jill Lawrence consider his Sunday speech, all 90-plus minutes: Read more 
Related: The Useful Idiot: Why We're Not Done With Trump Yet. By S.V. Date / HuffPost
---
White women and the racist right: Marjorie Taylor Greene is not an aberration. By Chauncey Devega / Salon
Rep. Marjorie Taylor Greene, the infamous Georgia Republican, has shown herself to be an anti-Semite and a white supremacist. She is also a bigot who last week posted a sign outside her congressional office that reads, "There are two genders: Male and Female. Trust the Science." This was a direct attack on Rep. Marie Newman, an Illinois Democrat whose office is directly across the hall, and who has a trans daughter. Read more  
---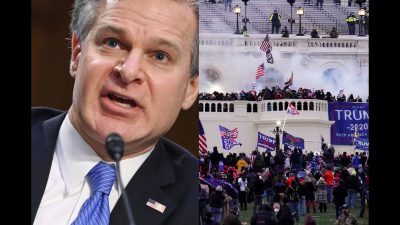 FBI Director Says Domestic Extremism 'Metastasizing' Around The Country. By Nick Visser / HuffPost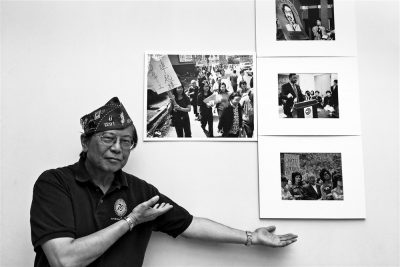 Losing generation of activists who fought racism proves need for Asian American studies. By Claire Wang  / NBC News
Yung, Lee and Ibata belonged to a generation of activists who cemented the Asian American movement in the late 1960s and, over the next half-century, ushered in an unprecedented level of representation in politics, scholarship and culture. In the past decade, many leaders of that seminal era — from the civil rights icon Yuri Kochiyama to the actor Rodney Kageyama — have died. Read more 
---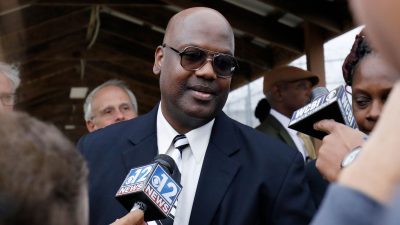 Mississippi Must Pay $500,000 To Man Wrongfully Imprisoned 23 Years. By Sara Boboltz / HuffPost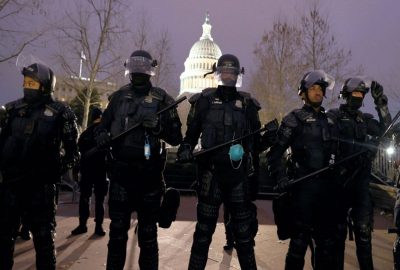 Reckonings, pain and joy: ABC's ambitious "Soul of a Nation" explores all of it for all Americans. By Melanie McFarland / Salon
Given its statement of purpose ABC News' six-episode series "Soul of a Nation" would have been a relevant, necessary undertaking at any time in our recent history. Surely the audience is aware of why we need it now, in a time when needed conversations about racial inequality have been derailed. Read more
---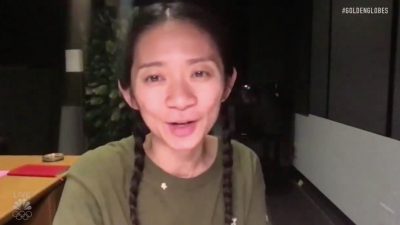 Chloe Zhao Makes History As First Asian Woman To Win Best Director Golden Globe. By Cole Delbyck / HuffPost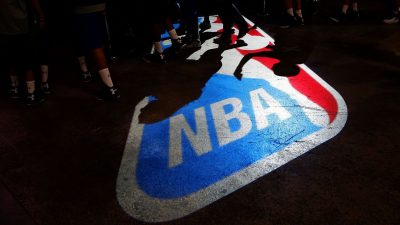 Nice assist – NBA All-Star events to help HBCUs. By Eric Woodyard / ESPN

Those behind this weekend's All-Star Game in Atlanta view the event as something bigger than just basketball. To that end, as part of this year's festivities, the NBA will provide more than $3 million in support to historically Black colleges and universities (HBCUs) through the Thurgood Marshall College Fund (TMCF), the United Negro College Fund (UNCF) and Direct Relief's Fund for Health Equity. Read more 
---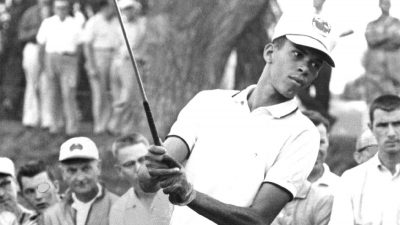 Bill Wright, Who Broke a Color Barrier in Golf, Dies at 84. By Richard Sandomir / NYT

Bill Wright, the first Black competitor to win a United States Golf Association event in an era when African-Americans were not welcome either in segregated country clubs or in the top amateur and professional ranks, died on Feb. 19 at his home in Los Angeles. He was 84. His wife and only immediate survivor, Ceta (Smith) Wright, confirmed the death. She said he had a stroke in 2017 and had Alzheimer's disease. Read more 
---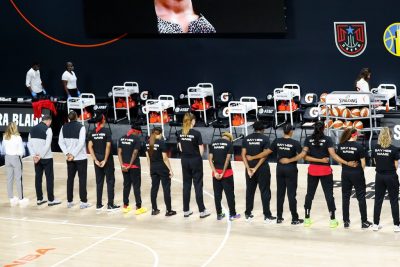 Atlanta Dream Are Sold After Players' Revolt Against Kelly Loeffler. By Sopan Deb and Kevin Draper /NYT
The Atlanta Dream, the W.N.B.A. team whose players revolted against a co-owner, Kelly Loeffler, and campaigned against her in a Georgia Senate race she lost, are being sold to an ownership group led by two real estate executives and a former star player for the team. Read more 
Site Information
---
Visit our home page for more articles, book/podcast and video favorites. And at the top of this page register your email to receive notification of new editions of Race Inquiry Digest. Click here for earlier Digests.
About Race Inquiry and Race Inquiry Digest. The Digest is published on Mondays and Thursdays. 
Use the buttons below to share the Digest in an email, or post to your Facebook, Linkedin or Twitter accounts.