Featured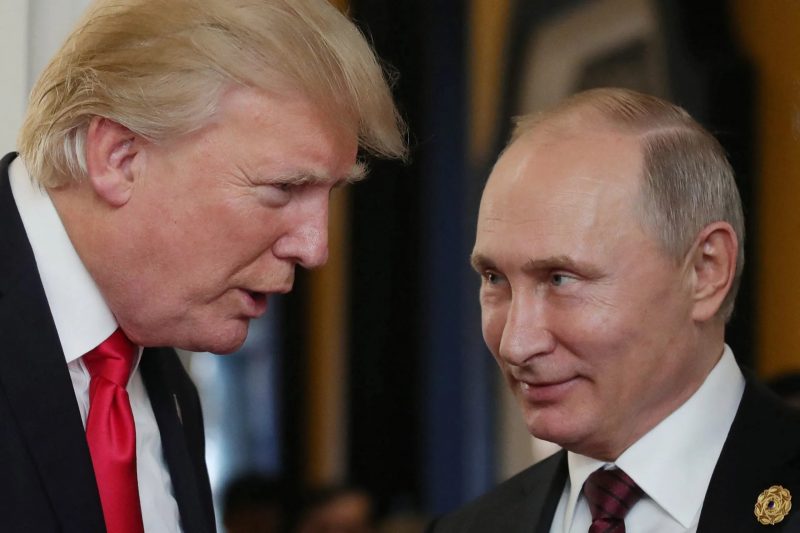 We must fight powerful bullies, whether they are Putin, Trump, or tech billionaires. By Robert Reich / The Guardian

Throughout history, the central struggle of civilization has been against brutality by the powerful. Civil society doesn't let might make right
I keep running into people who feel overwhelmed by so many seemingly unrelated but terrifying things occurring all at once. "How can all this be happening?" they ask. But these things are connected. They are reinforcing each other. As such, they pose a clear challenge to a decent society. Putin invades Ukraine. Trump refuses to concede and promotes his big lie. Rightwing politicians in America and Europe inflame white Christian nationalism. Television pundits spur bigotry toward immigrants. Politicians target LGBTQ+ youth. Powerful men sexually harass and abuse women. Abortion bans harm women unable to obtain safe abortions. Police kill innocent Black people with impunity. Read more 
Political / Social
---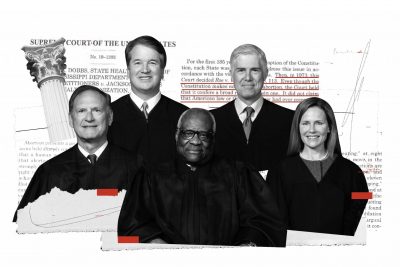 The Movement That Put Alito on the Court Isn't Finished. By Jamelle Bouie / NYT
The right-wing attack on abortion will not end with abortion.
Defenders of Justice Samuel Alito's draft opinion that would overrule Roe v. Wade say otherwise. They say that because Alito explicitly states that his opinion "does not undermine" other cases that rely on a right to privacy, like Obergefell v. Hodges, which established a right to same-sex marriage, then it's fair to say that it doesn't. I think this is wrong — not just because of the logic of Alito's opinion, but because of the logic of the political movement that ultimately produced his ruling. Read more 
Related: The alarming implications of Alito's "domestic supply of infants" footnote. By Dahlia Lithwick / Slate
Related: The Supreme Court's anti-democratic actions extend far beyond Roe. By E.J. Dionne Jr. / Wash Post 
Related: Send a message on Roe v. Wade with your ballot. By Colbert I. King / Wash Post 
---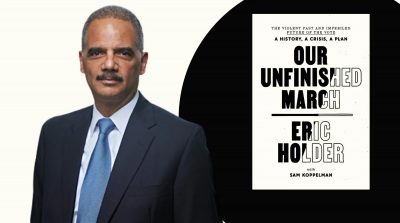 Our Unfinished March: The Violent Past and Imperiled Future of the Vote-A History, a Crisis, a Plan. By Eric Holder and Sam Koppelman
A brutal, bloody, and at times hopeful history of the vote; a primer on the opponents fighting to take it away; and a playbook for how we can save our democracy before it's too late—from the former U.S. Attorney General on the front lines of this fight
America is a fragile democracy, Eric Holder argues, whose citizens have only had unfettered access to the ballot since the 1960s. He takes readers through three dramatic stories of how the vote was won: first by white men, through violence and insurrection; then by white women, through protests and mass imprisonments; and finally by African Americans, in the face of lynchings and terrorism. Next, he dives into how the vote has been stripped away since Shelby—a case in which Holder was one of the parties. He ends with visionary chapters on how we can reverse this tide of voter suppression and become a true democracy where every voice is heard and every vote is counted.
Full of surprising history, intensive analysis, and actionable plans for the future, this is a powerful primer on our most urgent political struggle from one of the country's leading advocates. Read more
---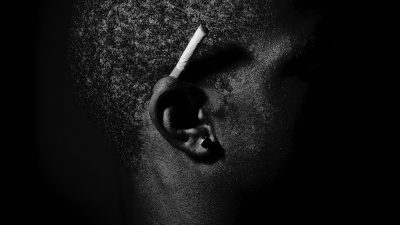 How the Tobacco Industry Hooked Black Smokers on Menthols. By Keith Wailoo / NYT
As regulation of the tobacco industry has grown more and more extensive in recent decades, menthol cigarettes have been an exception. They account for more than one-third of cigarette sales in the United States and are especially dangerous because the menthol enhances nicotine's already potent addictive effects. From the start, the marketing of menthol cigarettes, targeted at Black people over the past half-century, was built on an underlying, deeply cynical deception: They were healthy and restorative. Read more 
Related: The long road to banning menthol cigarettes. By Alan Blum / Wash Post 
---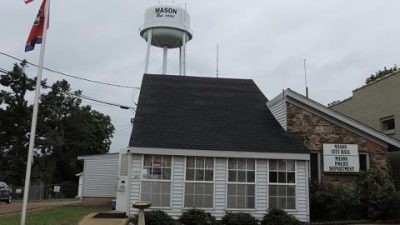 Majority-black town reaches agreement to settle lawsuit with Tennessee to avoid state takeover. By Justin Gamble / CNN
Under the agreement reached on Wednesday, Mason officials will have a certified public accounting or law firm assist the town's leadership in completing existing and new audits, balancing the budget and provide training to officials to ensure funds are used properly prior to any new revenue from the Ford plant's opening. On Thursday, NAACP National President Derrick Johnson called the new agreement "a great victory" for the town and allows the town's leadership to correct their financial issues themselves without being overseen by the state. Read more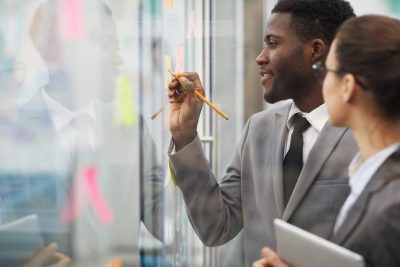 3 Ways Companies Can Advance Diversity, Equity & Inclusion Beyond Their Own Four Walls. By Elyse Rosenblum and Julie Coffman / Forbes
In our experience working with some of the country's largest and most successful businesses to advance their DEI goals, leaders who look beyond their own 'four walls'—focusing as much on external stakeholders as on their own workforces— are poised create more significant impact with their DEI strategies than are their peers. Read more 
Related: Asians feel least included in the workplace out of all racial groups, new report says. By Angela Yang / NBC News 
---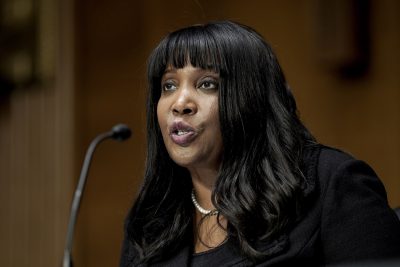 Lisa Cook Confirmed As First Black Woman On Federal Reserve Board. By Amanda Terkel / HuffPost
Lisa Cook has made history, becoming the first Black woman confirmed to a seat on the Federal Reserve's seven-member board of governors. The Senate confirmed Cook Tuesday in a 50-50 vote, with Vice President Kamala Harris breaking the tie in the affirmative. Cook's path to confirmation was not easy. Republicans repeatedly threw up roadblocks and questioned whether the distinguished economist was even qualified for the job at all. Cook is a professor of economics and international relations at Michigan State University. In January, the Federal Reserve Bank of Chicago named her to its board of directors. Read more 
---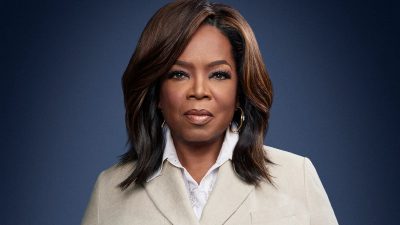 Oprah Winfrey film on racial bias in health care inspired by USA Today.  By Nicole Carroll / USA Today

The Color of Care is a disturbing film about racial disparities in health care and loss in the pandemic. 'I was haunted by the words of the story and that picture,' Oprah said of the USA TODAY piece.
"I want people to be aware that because of the color of your skin, there are disparities in your ability to receive your rightful health care. What we're trying to do is have this campaign, … it's a yearlong campaign, reach current and future medical professionals." "The Color of Care" premiered on May 1 at 8 p.m. Eastern on the Smithsonian Channel. Read more 
Ethics / Morality / Religion

---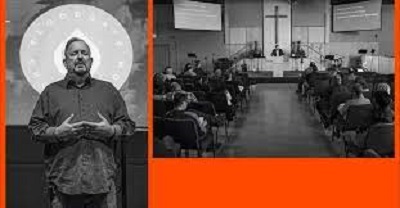 How Politics Poisoned the Evangelical Church. By Tim Alberta / The Atlantic
The movement spent 40 years at war with secular America. Now it's at war with itself.

FloodGate and churches like it have grown in direct proportion to how many Christians "felt betrayed by their pastors." That trend looks to be holding steady. More people will leave churches that refuse to identify with a tribe and will find pastors who confirm their own partisan views. The erosion of confidence in the institution of American Christianity will accelerate. The caricature of evangelicals will get uglier. And the actual work of evangelizing will get much, much harder. God isn't biting his fingernails. But I sure am. Read more 
---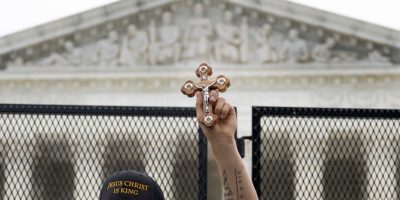 How Christian Nationalism Perverted the Judicial System and Gutted Our Rights. By Katherine Stewart / The New Republic
Justice Samuel Alito's leaked draft decision, steeped in authoritarian strains of religious dogma, is a road map for further erosions of the liberties all Americans enjoy.

To make the authoritarian thrust in the court's abortion decision clear, it is crucial to set that decision in the wider context of the court's work in other fields. Depriving individuals of their rights is only half of the work of a court bent on paving the way for a Christian nationalist regime. The other half consists in dispensing privileges to favored groups. Read more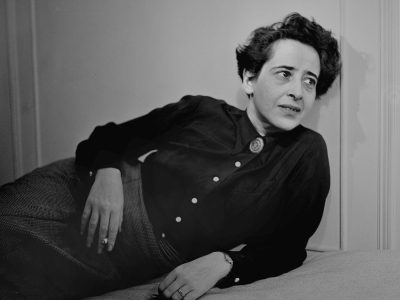 The philosopher who warned us about loneliness and totalitarianism. By Sean Illing / Vox
If you asked me to name the most important political theorist of the 20th century, my answer would be Hannah Arendt.
Like all the great thinkers from the past, Arendt understood her world better than most, and she remains an invaluable voice today. Arendt was born into a German-Jewish family in 1906, and she lived in East Prussia until she was forced to flee the Nazis in 1933. She then lived in Paris for the next eight years until the Nazis invaded France, at which point she fled a second time to the United States, where she lived the rest of her life as a professor and a public intellectual. Read more 

---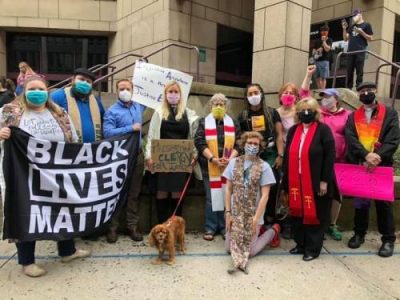 Presbyterian Mission Agency Presbyteries say: Anti-Racism training no longer optional.  By Mike Givler / Presbyterian Today

Our call to justice requires action

Following a year in which many high-profile events occurred around the country, and now anti-racism training has become mandatory in the Presbytery of Charlotte for all teaching elders and any ruling elders who serve on presbytery committees, although anyone else can participate. Like its healthy boundary training, the anti-racism training is required to be completed every three years. Read more 

---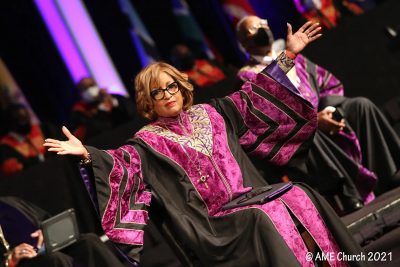 Bishop Vashti McKenzie to lead National Council of Churches for next two years. By Adelle M. Banks / RNS

McKenzie is the first woman to serve in the combined role of general secretary and president of the NCC. She is the third woman and first African American woman in the general secretary post. She retired in July from the AME Church, after being named as bishop in 2000, the first woman to hold the title in the historically Black denomination's more-than-200-year history. "I look forward to the opportunity to enhance the great work that the NCC has already done and look for strategic ways to amplify its voice," McKenzie said in a statement. "It is critical in this season of divisiveness in our country that we remain vigilant and visible advocates and bridge builders." Read more 
Historical / Cultural
---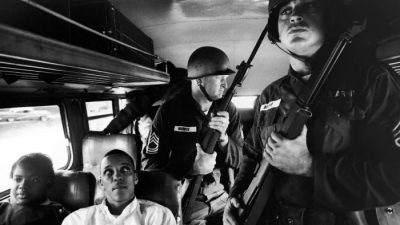 The night a veiled threat encouraged a white mob to leave a Black church alone. By David Dennis Jr. / Anscape
In new book, a pioneering civil rights organizer recalls his days in the movement. From left to right: Freedom Riders Julia Aaron and David Dennis and 25 others are escorted from Montgomery, Alabama, to Jackson, Mississippi, by Mississippi National Guardsmen. 
In this excerpt from his new book, The Movement Made Us, Andscape senior writer David Dennis Jr. relates his father's recollections of working as an organizer for the Congress of Racial Equality (CORE) in Shreveport, Louisiana, soon after he participated in one of the early Freedom Rides. Read more 

---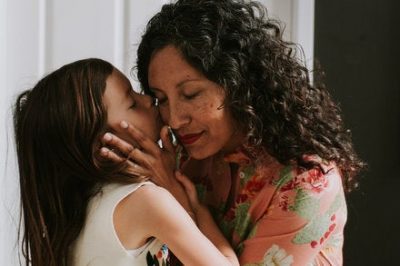 I'm Darker Than My Daughter. Here's Why It Matters. By Norma Newton / NYT

Breaching colorism with my little girl sent me reeling back into my childhood shame. 
Our bedtime routine that night started off like so many others, harried but mostly sweet. After making our way through brushing teeth and getting into pajamas, my daughter and I lay down on her bedroom floor to sing songs, the final step before crawling into bed. When I tried to curl up next to my 4-year-old, though, I sensed her hesitation. She wiggled her little body away from mine each time I inched closer. "Do you not want mommy close to you, sweetie?" I asked, assuming she was initiating a game to extend our nighttime ritual. Her light-brown eyes locked in on me as she brushed her honey-colored locks aside with her hand. In a casual on-the-edge-of-sleep voice she cooed, "Your skin is dark. I don't want you to touch me." Read more 
---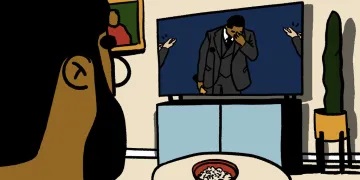 The Whitest thing I've ever seen. By Damon Young / Wash Post
When Will Smith left his seat, calmly walked to the stage, assaulted a Black man in front of millions of people, sat back down, cussed out the man he'd just hit, won an award on that very stage less than an hour later, and devoted his speech to explaining the rationale for the slap — a culmination of activity White enough to win 200 electoral votes. Will Smith, of course, is Black. Which maybe makes this choice of the Whitest thing I've ever seen a curious one. (It's also maybe curious why I'm choosing to write about this now, more than a month after the Oscars. I regret to inform you that this story has no expiration date. There will be slap-related podcasts, books, oral histories, anniversaries, limited series, baseball cards and theme park rides. Be happy I'm devoting less than 1,000 words to it.) Read more 
---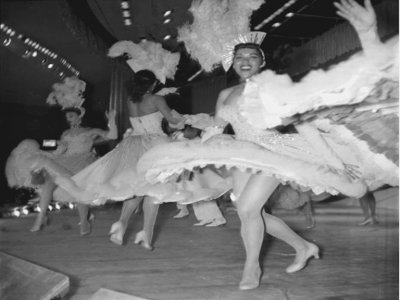 Recovering the History of Black Showgirls in Las Vegas. Su Kim Chung / AAIHS
"Black and white negative of cancan dancers onstage in the show room. Anna Bailey smiles for the camera, May 24, 1955. (Courtesy of Nevada State Museum, Jay Florian Mitchell Photo Collection)
Although photographs from the 1950s reveal elegantly-attired patrons in Las Vegas showroom audiences watching entertainers such as Nat King Cole, Sammy Davis Jr. and Lena Horne, they tell only part of the story. As has been widely documented, Las Vegas was known as the "Mississippi of the West" in the 1940s-50s for the segregation which ensured (among many things) that resort patrons were predominantly white, and that these same Black entertainers were not allowed to enter the casino via the front door, or even stay as guests in the attached hotel. Read more 
Sports
---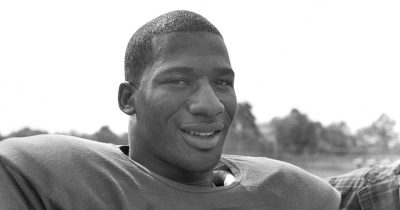 Erich Barnes, Star Defensive Back for the 1960s Giants, Dies at 86. By Richard Goldstein / NYT

A speedy cornerback who also played for the Chicago Bears and the Cleveland Browns, he was often matched against the league's best wide receivers. 
Erich Barnes, the hard-hitting, speedy cornerback who helped propel the Giants to three consecutive N.F.L. championship games in the early 1960s, died on Friday in Hastings-on-Hudson, N.Y. He was 86. In his career he intercepted 45 passes and ran seven back for touchdowns. He tied an N.F.L. record for the longest interception return for a touchdown when he picked off a pass by the Dallas Cowboys' Eddie LeBaron in an October 1961 game and raced 102 yards for a score. Read more 

---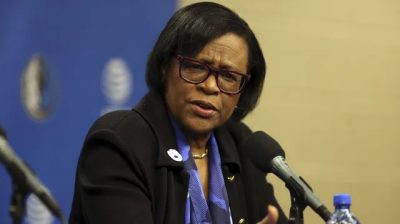 'We're not done yet': How Cynthia Marshall has helped transform the Mavericks. By Marc J. Spears / Andscape
The first Black female CEO of an NBA franchise talks about Dallas' organizational diversity and inspiring people of color and women through her role

Dallas Mavericks CEO Cynthia Marshall was sitting in a suite at Footprint Center before a playoff game last week when she proudly turned around and said, "Take a look at my team." Standing nearby and smiling brightly weren't members of the Mavericks' roster. Rather, a large, diverse group of people of color who now work for the Mavericks in business operations. This moment was four years removed from Marshall being hired as the Mavericks' CEO a week after a report detailed owner Mark Cuban's franchise as a hostile workplace for women. Marshall was the first African American female CEO hired by an NBA team. Read more 
---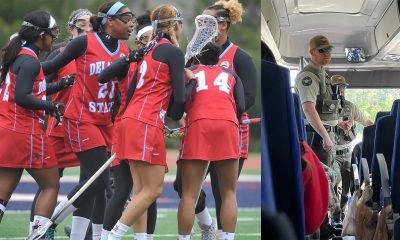 HBCU lacrosse team accuses police of racial profiling in search of bus. By Timothy Bella / Wash Post
The Delaware State University women's lacrosse team was on its way home after the final game of the season when its bus was pulled over in Georgia for what appeared to be driving in the wrong lane. But when deputies with the Liberty County Sheriff's Office walked around the team bus last month, the players and coaches with the historically Black university were shocked that authorities had allegedly turned a traffic stop into a chance for deputies and a drug-sniffing dog to search their luggage and belongings. Read more 
Site Information

---
Articles appearing in the Digest are archived on our  home page.  And at the top of this page register your email to receive notification of new editions of Race Inquiry Digest.
Click here for earlier Digests. The site is searchable by name or topic.  See "search" at the top of this page. 
About Race Inquiry and Race Inquiry Digest. The Digest is published on Mondays and Thursdays. 
Use the customized buttons below to share the Digest in an email, or post to your Facebook, Linkedin or Twitter accounts.