Featured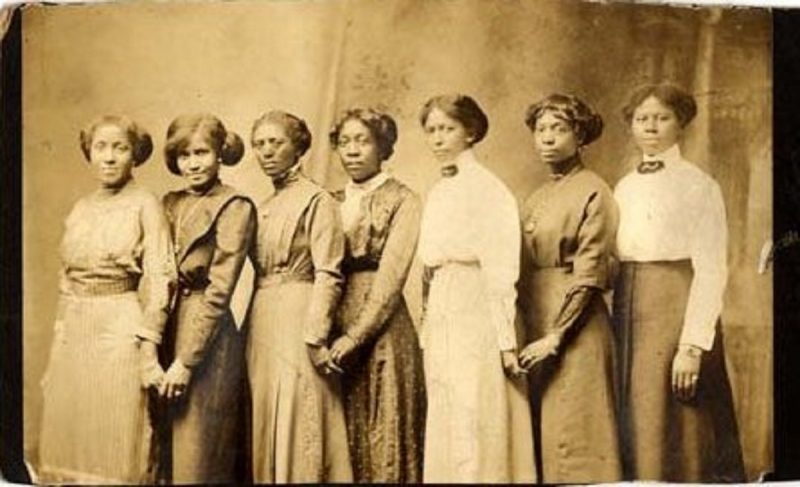 Slavery reckoning requires confronting sexual exploitation of Black women. By Colbert I. King / Wash Post
No probe into the corrosive effects of racial bondage can be complete without coming to grips with, besides slavery itself, the single most heinous crime against humanity committed in the annals of U.S. history: the centuries-long sexual exploitation and subjugation of Black women and girls.
Chief among the dispossessed were enslaved Black women. Most vulnerable of all because of ongoing depravity. Uninvited and unlimited access to her body were conditions of her servitude. The precious, innocent child in her womb — produced through the sperm of a White father — was born into captivity. The satisfaction of lust, however, produced permanent telltale signs of the consequences of involuntary servitude: mixed-race children. Read more 
Related: Warning content may be uncomfortable. Watch "Full Movie: Goodbye Uncle Tom (1971)" on YouTube
Political / Social
---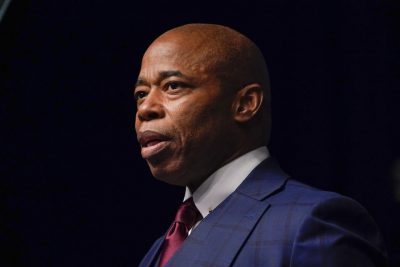 Mayor Eric Adams Is Stuck on Ideas From 1994 for Crime in 2022. By Mara Gay / NYT
Mayor Eric Adams of New York City understands the assignment: to keep the nation's largest city safe amid an alarming rise in violent crime. At least 40 of the people shot so far this year in New York were children and teenagers, or one in every 10 shooting victims. One of those children, Kade Lewin, 12, was shot and killed while sitting with relatives in a parked car in Brooklyn. But Mr. Adams appears to be in a time warp, with his approach to crime stuck somewhere around the year 1994. He is championing language that has been used to promote criminal justice policies that are harmful and long outdated. Read more 
---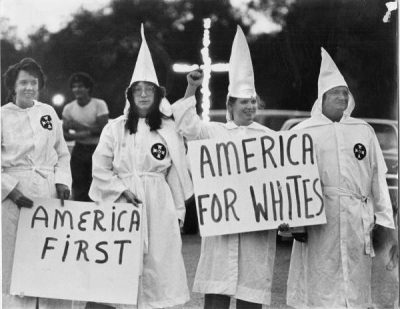 "Tucker Carlson stands in nativist American tradition running from Father Coughlin to Pat Buchanan." By Annieli / Daily Kos
Having a nativist tradition doesn't mean that it should be maintained, but Fox News goes there and Tucker Carlson is its herald. Mainstreaming America First nativism has held within it, a xenophobia contradicting the reality of a nation of immigrants. Carlson's messaging is one that intersects a variety of dominionist, racist, and outright fascist trends from US history and blends them in the relative tolerance of the GOP.  Carlson, as an analysis by the NY Times shows, simply reproduces some lowest common denominator hatred also promoted by Peter Theil, Elon Musk and Donald Trump. Read more 
---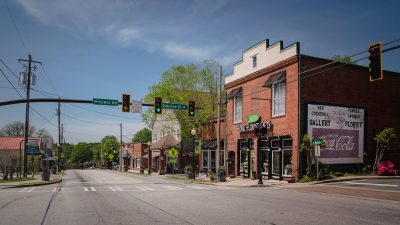 A Georgia City Reckons With a New District, Led by Marjorie Taylor Greene. By Maya King / NYT
Powder Springs is one of two predominantly Black suburbs drawn into the far-right Republican's district. If Ms. Greene is their voice in Congress, will she speak for them?
Less than a 30-minute drive from Atlanta, Powder Springs embodies the changes reshaping Georgia politics. Shops and restaurants owned almost entirely by Black proprietors line its downtown center and are frequented by a growing population of young and racially diverse residents. The suburban city elected its first Black mayor in 2015, and the county where it sits, the former Republican stronghold of Cobb, voted for President Biden by 14 percentage points in 2020. Read more 
---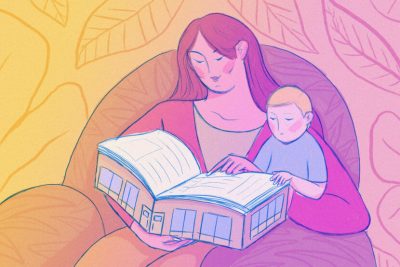 Most parents don't disapprove of what schools are teaching, poll finds. Anya Kamenetz / NPR
According to a new national poll by NPR and Ipsos, by wide margins – and regardless of their political affiliation – parents express satisfaction with their children's schools and what is being taught in them. The nationally representative poll of 1,007 parents of school-aged children follows up on a similar survey NPR and Ipsos conducted about a year ago. In both polls, parents answered questions about the impact of the pandemic on their children, academically and socially, and about their schools' performance during this time. Read more 
Related: Kemp signs bill into law that limits discussions about race in classrooms. By Tina Burnside and Devan Cole / CNN
Related: Are the Kids All Right?: Racism. / CBS Reports Video
---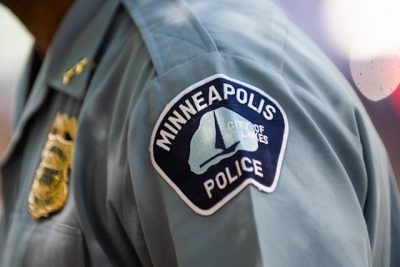 Racist Minneapolis Cops Spied on Black Leaders While Ignoring White Hate Groups. By Tim Dickinson / Rolling Stone
The Minneapolis Police Department turned a blind eye to white nationalists and white supremacy movements online, even as its officers created fake social media accounts to surveil and troll law-abiding Black community members "without a public safety objective." That's just one of dozens of shocking revelations from a two-year investigation by the state government's top civil rights enforcement agency, which found that the Minneapolis police "engage in a pattern or practice of race discrimination." Read more 
Related: Minneapolis Officers Found to Engage in Racist Policing. By Shaila Dewan / NYT 
---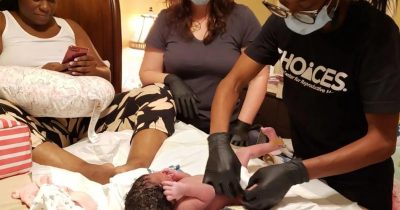 More Black people sought births outside hospitals in 2020, report finds. By Lateshia Beachum / Wash Post
Okoth is among an increasing number of non-White birthing people who sought alternatives to hospital for their labor and delivery as health for the non-White birthing population lags behind that of White people, according to a new report released by the National Partnership for Women and Families (NPWF), a nonpartisan and nonprofit advocacy organization that works on public policies and education about women and families. Read more 
---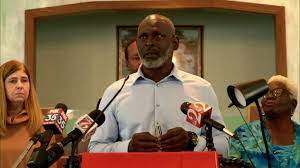 A man left prison after three decades. Now, he might be sent back. By Brittany Shammas / Wash Post
Crosley Green walked out of a Florida prison on April 8, 2021, more than three decades after he was convicted of a murder he always denied committing. Loved ones dressed in "Free Crosley" shirts rushed to greet him, laughing and crying as they threw their arms around his neck. But after a year of freedom, Green, who is now 64, with a beard that has gone white, is staring down the possibility of returning to prison because the state has appealed and the U.S. Court of Appeals for the 11th Circuit has thrown out the lower court's decision to vacate his conviction. Read more