Featured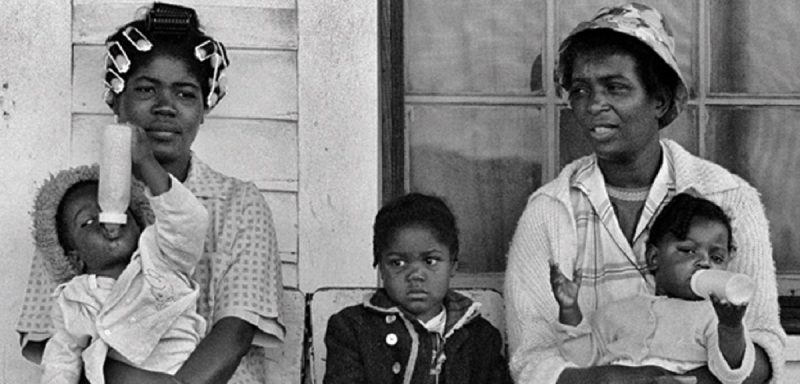 The Supreme Court's Abortion Decision Would Have Severe Implications for Black Americans. By Margo Snipe and Christina Carrega / Capital B

Black women make up about a third of abortions and are at least 3 times more likely than white women to die due to pregnancy-related causes.
Maternal health care advocates raised alarm Tuesday after a leaked U.S. Supreme Court opinion suggested that the nation's highest court is poised to overturn Roe v. Wade, a decision that would limit abortion access nationwide and could exacerbate racial disparities in births. If the court overturns Roe v. Wade, it would have a severe effect on Black communities. Black women receive about a third of all abortions in the country — the largest proportion of any racial group, according to the latest data from the U.S. Centers for Disease Control and Prevention. The rate of abortions among Black women is more than three times that of white women. Limited access to comprehensive sex education, health care, and adequate insurance coverage contribute to the high abortion rate, experts said — structural issues that contribute to unplanned pregnancies. Read more 
Related: Alito cites racist eugenics theory to support overturn of Roe v. Wade. By Rebekah Sager / Daily Kos 
Related: The Dishonesty of the Abortion Debate. By Caitlin Flanagan / The Atlantic 
Related: Alito's Plan to Repeal Roe—and Other 20th Century Civil Rights. By Adam Serwer / The Atlantic 
Related: The Obamas Have A Message For You Regarding Roe v. Wade. By Ryan Grenoble / HuffPost 
Political / Social
---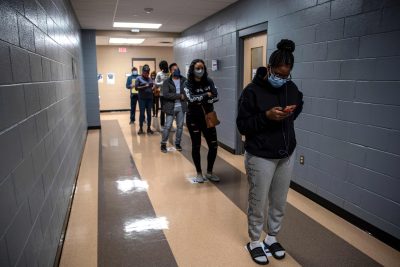 Misinformation may only worsen for Black voters in lead-up to election, experts warn. By Donna M. Owens / NBC News 
"Voters of color are targeted with disinformation narratives specifically designed" to suppress turnout, Rep. G.K. Butterfield said during a hearing.
Expert witnesses have warned members of Congress that misinformation targeting Black voters and other voters of color is likely to intensify as the midterm elections unfold. Joi Chaney, the executive director of the National Urban League's Washington bureau, testified Thursday in a virtual hearing of the House Administration subcommittee on elections that the civil rights organization had noted an "increasing number of disinformation campaigns that directly target Black communities and the civil rights that have long been fought for." "Further, these disinformation attacks on Black communities are also a broader attack on our democracy and a threat to the national security of this nation," she said. Read more 
---
Progressives, "Massively Outgunned," Ditched Nina Turner. By Akela Lacy / The Intercept
Justice Democrats blamed pro-Israel super PACs run by DMFI and AIPAC for its decision to stay out of the rematch with Ohio Rep. Shontel Brown.
JUSTICE DEMOCRATS, the group that has launched several progressive members of Congress, said it's being "massively outgunned" by Republican donors giving millions to attack progressive candidates in several competitive races. One of those was Tuesday's Democratic primary in Ohio's 11th District, where incumbent Rep. Shontel Brown won with 66 percent of the vote. The defeat of Nina Turner, the former co-chair of Sen. Bernie Sanders's 2020 presidential campaign, deals a repetitive blow to progressives who backed her run — the second Turner waged against Brown in nine months. Read more 
---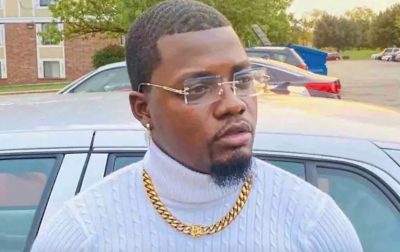 End Police Violence Against Black Americans.  By Amanda Calhoun / The Progressive 
We still need that level of outrage directed toward the disproportionate violence Black people experience in the United States on a regular basis.
As I scroll through social media, I keep wondering: where are all of the staunch opposers of violence? Where are the people who claimed to be allies, who swore their allegiance to support Black Americans after the police murder of George Floyd? We still need that level of outrage directed toward the disproportionate violence Black people experience in the United States on a regular basis. Shown is Patrick Lyoya who was killed by police in Grand Rapids, Michigan.  Read more 
---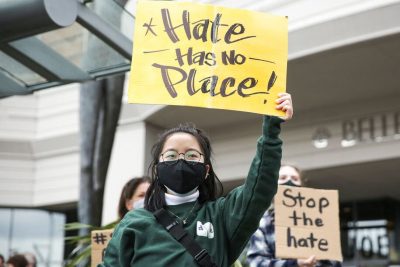 'Hate has no place': This AAPI Heritage Month, let's work on ending anti-Asian hate and bias. By Aysha Qamar / Daily Kos
This month Daily Kos will celebrate Asian American Pacific Islander (AAPI) Heritage Month. Like other commemorative months, Asian Pacific American Heritage Month was introduced by officials in Congress. However, it took over a decade to establish the historical month because resolutions to honor the AAPI community continued to be rejected, despite the time frame offered.  Data released by the FBI found that hate crimes targeting people of Asian descent in the U.S. rose by 70% last year when compared to the number of such incidents in 2019. The report found that more than 10,000 people reported hate crimes to law enforcement, the highest tally of reported hate crimes since 2008. Read more 
---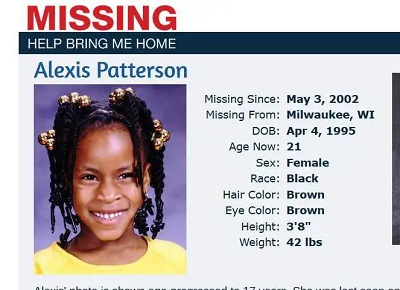 What two missing child cases say about 'missing white woman syndrome.' By Gina Barton and Ashley Luthern / USA Today
Twenty years ago, as police searched for two girls, some advocates and experts argued that race was a key factor in how authorities and reporters handled their cases. It marked the first time the national media paid serious attention to such disparities. Two years later, Black journalist Gwen Ifill gave the phenomenon a name: "missing white woman syndrome." She coined the term after the disappearance of Laci Peterson, a pregnant California woman whose husband was later convicted of killing her. It played out again in 2005, when Natalee Holloway vanished on a class trip to Aruba. Read more 
---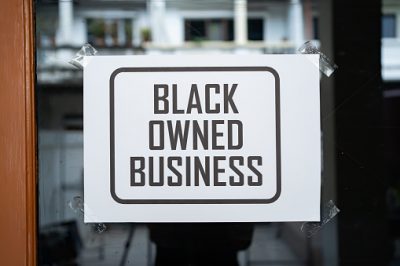 After recession, a Black business boom. By Tracy Jan / Wash Post 
Black entrepreneurs who expanded during covid now face the challenge of labor shortages, supply chain delays and inflation
In the early months of the pandemic, Black-owned small businesses closed at twice the rate of other businesses, with 41 percent shutting down, according to April 2020 census data. Concentrated in the retail, restaurant and other service industries, Black owned-businesses had a harder time pivoting given pandemic restrictions. They operated on thinner margins, lacked relationships with banks and were shut out of the federal government's relief program for small businesses.  Then Black business ownership rebounded, soaring higher than it had been pre-pandemic, a Washington Post analysis of Bureau of Labor Statistics showed. In 2021, Black-owned small businesses were created at the fastest clip in at least 26 years. Read more 
---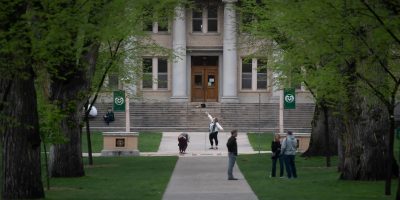 UC system to waive tuition, fees for Native American students in fall 2022.  By Rina Torchinsky / NPR
The University of California system will waive tuition and fees beginning in fall 2022 for Native American students who are state residents and members of federally recognized tribes. The initiative is part of the UC Native American Opportunity Plan, which is designed to bolster student diversity and to make the university "more affordable and accessible" for Native American students, system president Dr. Michael V. Drake wrote in a letter to UC chancellors. Read more
Ethics / Morality / Religion
---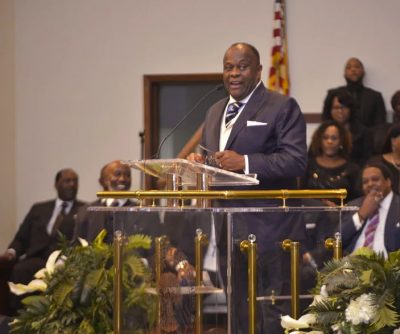 If Roe goes, Black church leaders expect renewed energy for elections. By Adelle M. Banks / RNS
One leader is 'expecting great mobilization of the African American community and in communities where people recognize the importance of giving a person a choice.'
In Black churches, the reaction to the leaked Supreme Court draft opinion on abortion boils down to education and mobilization. Jacquelyn Dupont-Walker, social action commission director of the African Methodist Episcopal Church, said her historically Black denomination will continue its long involvement in getting voters to the polls. But now, if Roe v. Wade is likely to be overturned, she said there is also an urgency around personal messaging, to help people understand what it means for them and for where they live. Read more 
---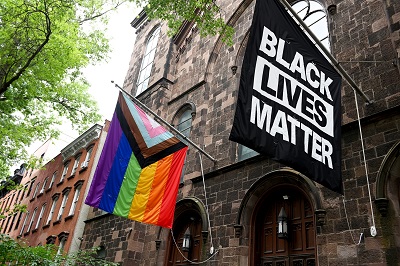 Black churches urged to fight anti-LGBTQ state laws. By Tat Bellamy-Walker / NBC News 
One pastor said Black churches are too reluctant to openly support "legislation that addresses historical discrimination against the LGBTQ community."

Black religious leaders and advocates are urging church members to signal support for the LGBTQ community as anti-LGBTQ legislation rises throughout the U.S. Advocates highlighted the need to pass bipartisan federal legislation that protects religious liberty and LGBTQ rights in a virtual panel last week. State legislators have proposed at least 238 bills that would limit the rights of LGBTQ people just this year. Read more 
---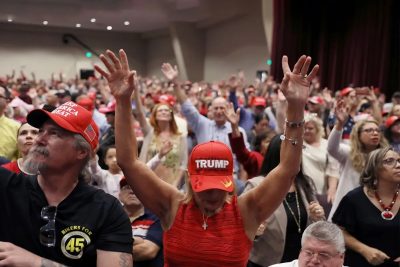 Behind church doors: White evangelicals are quietly fueling Trump's Big Lie. By Amanda Marcotte / Salon
Evangelicals are the backbones of Trump's Big Lie — and it's all about white supremacy

There's one thing that I know for sure," declared Gene Bailey, the pastor of Eagle Mountain Church International, before a crowd of thousands recently gathered at Oral Roberts University in Oklahoma. "The raw truth was on Nov. 3, 2020, President Donald J. Trump won the election." Later during the summit on the 2020 presidential election, which was broadcast live to a Facebook audience of over 300,000 followers, Hank Kunneman, the pastor of One Voice Ministries, proclaimed: "There is a payback coming!" The pastor went to rave about how President Joe Biden belongs in prison for "treason" and a "demonic agenda." Read more 
Historical / Cultural
---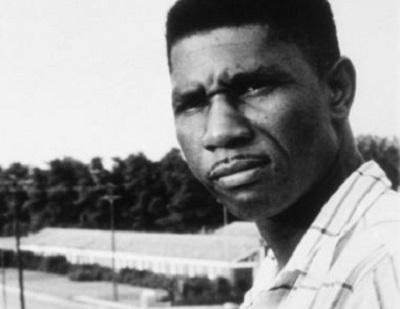 The Day the Civil-Rights Movement Changed. By David Dennis / The Atlantic
These are my father's stories, and I found that the only way I could tell them was in his voice. The dialogue you'll read in this essay all comes from my father's recollections. As he recounted events like the murder of his friend Medgar Evers, I saw flashes of that stranger on the tape.
The first time I met Medgar Evers, he was standing in his office at the Masonic Temple in West Jackson. "Looks like my desk is the first tour stop for outsiders, huh? Someone must have told you that I like it when you all come to Mississippi looking for trouble." It was spring 1962. I was part of a flood of out-of-towners trying to do what we could to help the Mississippians who were already putting their lives on the line. An activist named Tom Gaither had given me the names of people I needed to get to know if I was going to survive in Mississippi, and Medgar was at the top of the list. Read more 
---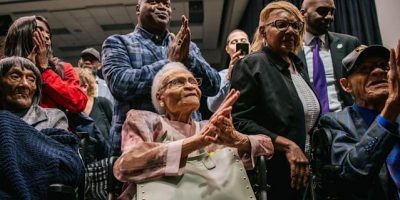 Lawsuit Seeking Reparations From 1921 Tulsa Race Massacre Can Move Forward, Judge Says. By Nina Golgowski / HuffPost
Three centenarians who survived the horrific destruction of Greenwood, the city's once-prosperous Black district, appeared in court Monday to support the case.

An Oklahoma judge has ruled that a public nuisance lawsuit filed on behalf of the 1921 Tulsa Race Massacre survivors can move forward in court. Tulsa County District Judge Caroline Wall's ruling Monday allows the three remaining survivors to make their case for reparations against the city and other government entities for their roles in the two-day attack that wiped out the city's once-prosperous district commonly known as Black Wall Street. Read more 
---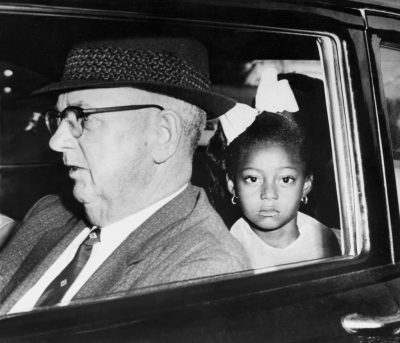 A New Orleans community center rises from its ugly history as a segregated school. By Connie L. Schaffer, Martha Graham Victor and Meg White / The  Conversation

They were known as "the McDonogh Three," and unlike many stories of the tumultuous civil rights era, this one has a hopeful ending. On May 4, 2022, Leona Tate, Gail Etienne (Shown) and Tessie Prevost are scheduled to cut the ribbons around the front door of the former McDonogh 19 Elementary School. Located in New Orleans' Lower 9th Ward, the school was the scene of some of the nation's fiercest anti-integration school battles in the early 1960s. At the time, Tate, Etienne and Prevost were 6-year-old Black girls who wanted to attend first grade. White protesters, mostly women, heckled and spat and shouted racist slurs at them as they tried to enter the school. Threats of violence were intense, and when local police could not keep the peace, federal marshals were called in. Read more 
---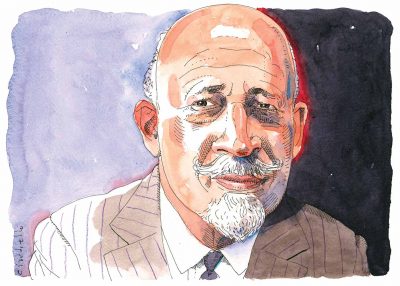 W.E.B. Du Bois and the making of Black Reconstruction.  By Gerald Horne / The Nation
By the time his magnum opus, Black Reconstruction, was published in 1935, W.E.B. Du Bois was already a rara avis—a prominent Black activist-intellectual in the midst of Jim Crow. Dapper and diminutive, and nattily clad in suit and tie, he was renowned throughout the country. The first African American to earn a Harvard doctorate, Du Bois cofounded the NAACP in 1909 and thereafter helped organize a pan-African movement that bedeviled European colonizers. But what distinguished his close study of slavery and Reconstruction (and does so even today) was its Marxism. Read more 

---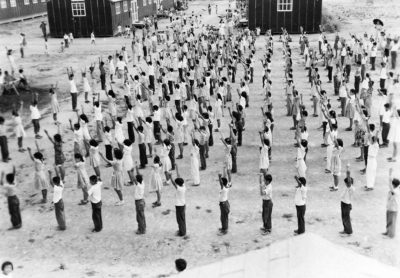 'Fear and Confusion': A Tale of Internment. By Jake Whitney / The Progressive Magazine

An image from the Jerome Relocation Center in Denson, Arkansas.
This year marks the eightieth anniversary of President Franklin Delano Roosevelt's signing of Executive Order 9066, which led to the internment of 120,000 people of Japanese ancestry living in the United States. Most were U.S. citizens, and following the bombing of Pearl Harbor, they were moved for "security reasons" to ten barbed-wire camps across the country. The internment of Japanese Americans remains one of the great tragedies in our nation's history, and one on which we need to shed more light. Read more 
---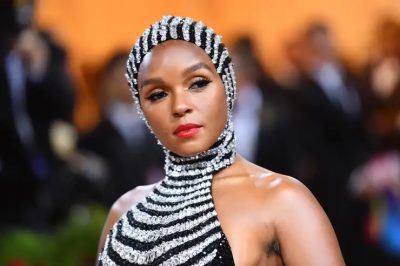 Janelle Monáe to Star in Josephine Baker TV Series. By Stephanie Holland / The Root

Janelle Monáe's Ralph Lauren Met Gala look was giving everyone Josephine Baker vibes. Well, now we know why. Per Deadline, the "Tightrope" singer will star as the iconic artist in the TV series De La Resistance. The project is being produced by A24 (Euphoria), alongside Monáe through their Wondaland production company. The series focuses on "Baker's role as a spy for the Allies during the French resistance helping defeat the Nazis, and on her experience as one of the world's most iconic, talented and glamorous entertainers." Read more 
Related: How Josephine Baker Challenged Las Vegas Racism. By Claytee White / AAIHS 
---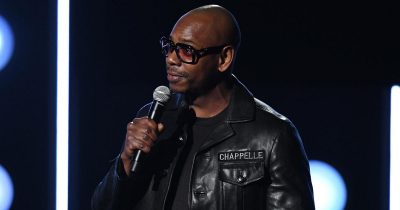 Dave Chappelle attacked onstage at L.A.'s Hollywood Bowl. By Tucker Reals, Zoe Christen Jones / CBS News

Comedian Dave Chappelle was attacked onstage by an armed man Tuesday night as he performed at Los Angeles' Hollywood Bowl arena, with videos from audience members' cellphones quickly flooding social media and showing a man appear to run onto the stage and tackle the comic. The Los Angeles Police Department told CBS Los Angeles a 23-year-old man armed with a replica handgun that contained a knife blade was arrested and accused of assault with a deadly weapon. Chappelle was not injured in the attack. Read more
Sports
---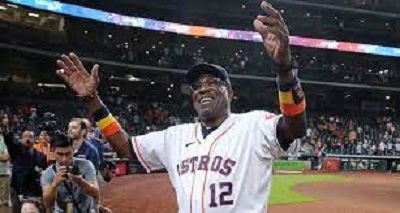 For Dusty Baker, 2,000 wins are a testament to his generational impact.  By Claire Smith / Andscape
Baker's authenticity and place in baseball history have made him the quintessential role model to Black managers: 'He is a Hall of Famer in every way'

How does a baseball man remain forever young while managing in four different decades, and at the same time maintaining the qualities of an old soul that were evident from the moment he donned a big league uniform at 19? And how do you carry such attributes while never forgetting whose legacies you guard, while carrying with care the baton handed to you by Jackie Robinson, Willie Mays and Hank Aaron? In short, it takes a Dusty Baker. Read more 
---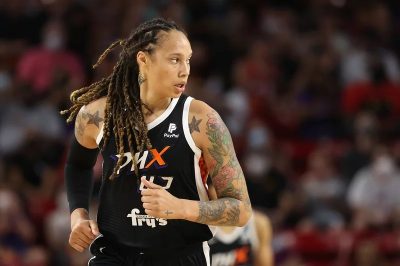 U.S. says WNBA's Brittney Griner is being wrongfully detained in Russia.  By Joe Hernandez / NPR

The Biden administration said on Tuesday that WNBA superstar Brittney Griner is being wrongfully detained by the Russian government — a shift in language that indicates the U.S. will work more aggressively to secure her release. The State Department hadn't gone so far in its previous statements about Griner, who was arrested at an airport outside Moscow in February after authorities there reportedly found vape cartridges containing hashish oil in her luggage. "The U.S. government will continue to undertake efforts to provide appropriate support to Ms. Griner," a State Department spokesperson said. Read more 
---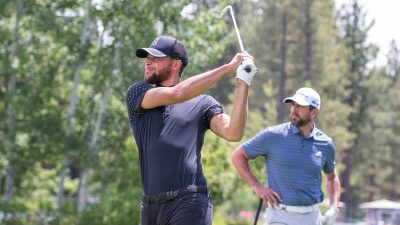 Gregory Odom Jr. represents Howard, HBCU golf at PGA Tour Wells Fargo. By Chris Bumbaca / USA Today

HBCU golf received an influx of support and attention when NBA MVP Stephen Curry announced six years of funding to men's and women's programs at Howard.
The first time Sam Puryear called Gregory Odom Jr., the Howard University golf coach hung up on his potential recruit. "When I said I was from Howard, a HBCU, he literally was like, 'So what are you, man? You a bus driver?' That's how he came off on me at first," Puryear can say with a laugh now. "I said, 'Tell you what – you better Google me,' and I hung up on him." It didn't take Odom, who will be making his PGA Tour debut this week from May 5-8 at the 2022 Wells Fargo Championship at TPC Potomac at Avenel Farm in Maryland, long to realize who his suitor was – a former national-champion assistant at Stanford who became the first Black head coach at a Power Five institution (Michigan State).  Read more 
Site Information
---
Articles appearing in the Digest are archived on our  home page.  And at the top of this page register your email to receive notification of new editions of Race Inquiry Digest.
Click here for earlier Digests. The site is searchable by name or topic.  See "search" at the top of this page. 
About Race Inquiry and Race Inquiry Digest. The Digest is published on Mondays and Thursdays. 
Use the customized buttons below to share the Digest in an email, or post to your Facebook, Linkedin or Twitter accounts.