Featured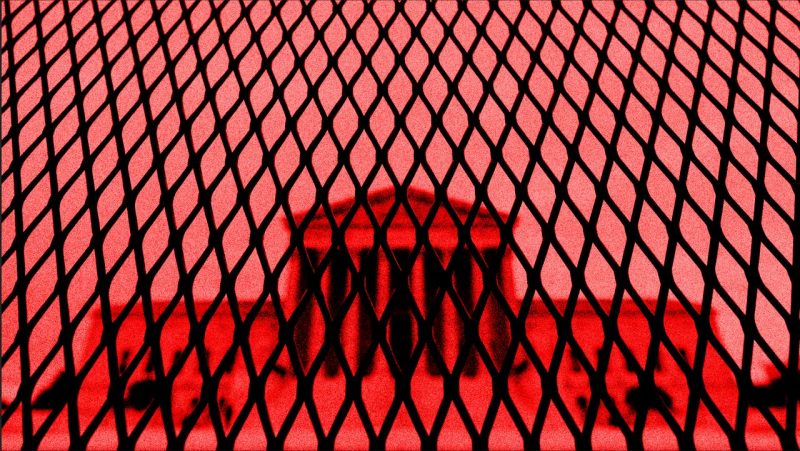 Yet Again, A Judicial Counterrevolution Looks To Chain The Country To An Imagined Past. By Paul Blumenthal / HuffPost

The court's infamous Dred Scott decision and Justice Samuel Alito's leaked opinion share many similarities, including bunk history and a desire to forestall the future.

Related: Don't Let Samuel Alito Fool You: Ending Abortion Isn't About Protecting Black Life. By Nathalie Baptiste / HuffPost
Related: Black women in the South have been bracing for Roe's fall for decades. By Char Adams and Bracey Harris / NBC News
Related: Life after Roe: Republicans are already targeting the right to a public education. By Amanda Marcotte / Salon 
Political / Social
---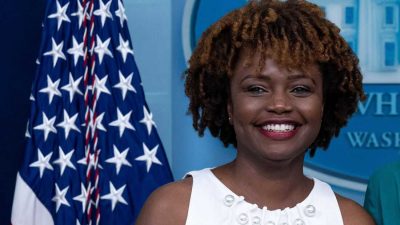 Karine Jean-Pierre Is Named White House Press Secretary. By Zolan Kanno-Youngs and Michael D. Shear / NYT
Ms. Jean-Pierre, who will succeed Jen Psaki, will be the first Black woman and the first openly gay person to serve in the role.
President Biden on Thursday selected Karine Jean-Pierre, the principal deputy press secretary, to replace Jen Psaki as the top White House spokeswoman, making her the first Black woman to hold one of the most high-profile jobs in American politics. Ms. Jean-Pierre, who worked on Mr. Biden's campaign and has had a long career in Democratic communications, will become the president's second White House press secretary. In her new role, she will have the high-pressure job of delivering daily briefings from the lectern in the briefing room. Read more 
---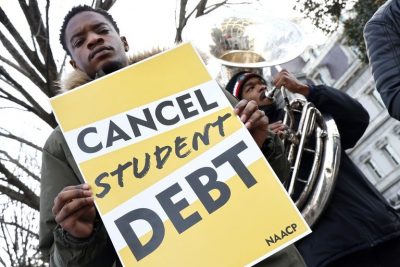 Black and Latino Americans hopeful about student debt forgiveness. By Christina Corujo / CBS News
President Biden's announcement last Friday that he's considering forgiving a portion of student loans is resonating with many Black and Latino voters who have found themselves struggling with their student loan debt, as the nation continues to recover from the long COVID pandemic and high inflation. About 90% of Black Americans and 72% of Latinos take student loans to attend college, compared to 66% of White students, according to a report from the Student Borrower Protection Center. "This is impacting them in terms of how they can move forward," said Vanessa Sansone, a higher education professor at the University of Texas at San Antonio. Read more  
---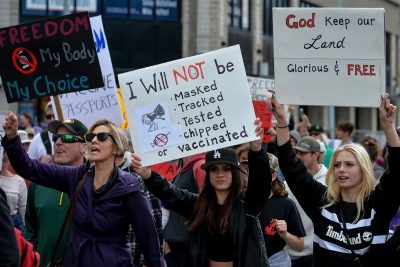 Behind the mask: How racism shaped attitudes on the pandemic.  By Chauncey Devega / Salon
White people began believing COVID wasn't their problem, research shows — and that made the pandemic much worse
I recently discussed these issues, and many more, with Allison Skinner-Dorkenoo, an assistant professor of psychology at the University of Georgia. Her research focuses on social biases (including implicit racial bias) and how such beliefs, attitudes, values and behaviors are established, taught and reinforced across everyday life and society. She is the principal author (along with co-authors Apoorva Sarmal, Kasheena G. Rogbeer, Chloe J. André, Bhumi Patel and Leah Cha) of a new paper, "Highlighting COVID-19 racial disparities can reduce support for safety precautions among white U.S. residents," published in the journal Social Science & Medicine. Read more 
---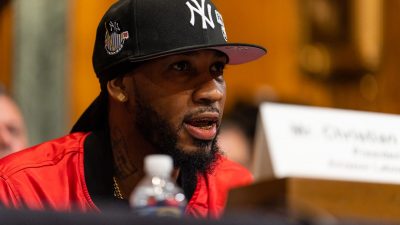 Chris Smalls Of Amazon Labor Union Schools Senators On Union-Busting. By Dave Jamieson / HuffPost
The union leader sparred with Sen. Lindsey Graham: "You forgot that the people are the ones who make these companies operate."
---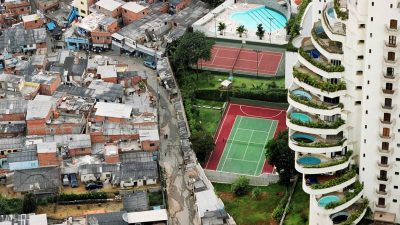 How the U.S. Rental Market Is Failing People of Color. By Robert Davis / The Progressive
Housing in the United States is more competitive than ever, and Black and Latinx renters are dealing with the consequences.
The U.S. rental market is more competitive than it has been in decades. Last year, rents across the country skyrocketed by 17 percent, according to an analysis by Zillow. Meanwhile, housing vacancy data from the U.S. Census Bureau shows that the nationwide rental vacancy rate—which measures how many rental units are available—dropped to 5.8 percent during the first quarter of 2022. That is the lowest vacancy rate measured since 1984. And while these figures suggest that the rental market is squeezing everyone's budget, housing experts say the market is disproportionately impacting renters of color, many of whom are paying more money for lower quality housing than their white counterparts. Read more  
---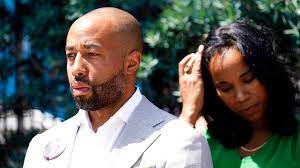 Man says culture of racism at Cedars-Sinai Medical Center led to wife's death. By AP and NPR

The husband of a Black woman who died hours after childbirth in 2016 sued Cedars-Sinai Medical Center on Wednesday, saying she bled to death because of a culture of racism at the renowned Los Angeles hospital. Charles Johnson IV said he discovered the disparity in care women of color receive at Cedars compared to white women during depositions in his wrongful death lawsuit that is scheduled to go to trial next week in Los Angeles Superior Court. "There's no doubt in my mind that my wife would be here today and be here Sunday celebrating Mother's Day with her boys if she was a Caucasian woman," Johnson said at a news conference outside the hospital. Read more 
Related: Black doctors say they face discrimination based on race. By AP and NBC News
---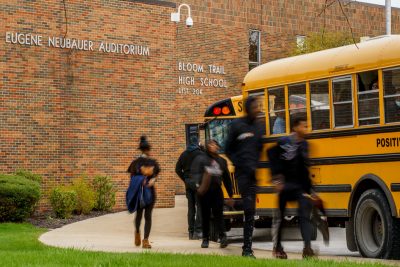 Black Students in Illinois Are Far More Likely to Be Ticketed by Police for School Behavior Than White Students. By Jennifer Smith Richards and Jodi S. Cohen / Propublica 

Federal data has shown Illinois schools suspend and expel Black students at disproportionate rates. Now we know it's happening with tickets and fines, too.
At Bloom Trail High School in Chicago's south suburbs, the student body is diverse: About 60% of the 1,100 students are Black or multiracial. Another 27% are Latino. And 12% are white. But when you look at the group of students who get ticketed for misbehavior at school, the diversity vanishes. Police, in cooperation with school officials, have written 178 tickets at the school in Steger since the start of the 2018-19 school year. School district records show that six went to Latino students. Five went to white students. And 167 went to Black or multiracial students — 94% of the total. Read more 
Related:  How popular merit college scholarships have perpetuated racial inequities. By Naomi Harris / Wash Post
---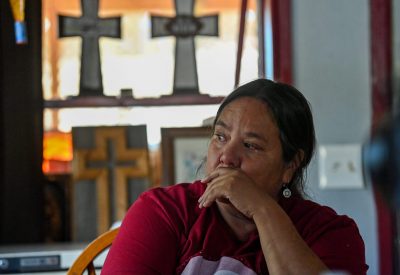 Missing, murder: Why Native American women are victims at higher rates. By Nora Mabie and Derek Catron / USA Today

There are so many missing and murdered Indigenous women it has its own acronym: MMIW. It keeps happening, despite new laws, federal vows to do more.
In seeking explanations for the problem, activists for missing or murdered Indigenous women point to centuries of colonial trauma and prejudicial or ineffective government policies. These entrenched within Indigenous communities higher rates of poverty, substance and domestic abuse, and other social ills that contribute to Indigenous women having a lower life expectancy rate than other groups. Those same factors can also affect the urgency with which cases are handled. Time and again worried loved ones have said their concerns were dismissed by police too busy to search for "another drunk Indian." Read more 
Ethics /Morality / Religion
---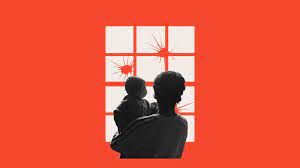 Nothing Beautiful Survives the Culture War. By Elizabeth Bruenig / The Atlantic
Parenthood itself seems poised to become a victim of America's toxic politics.
America is a much harder place to be a child than it has any excuse to be, and a much harder place to have and raise a child than it has any possible reason to be: It's hard to find a politician who'll disagree with either proposition, and harder yet to find one with any intention of doing anything about it. When it comes to the crucial business of caring for children and families, our country is an international embarrassment. Read more 
Related: Roe v. Wade: What the Christian right wants isn't in my Torah. By Rachel Barenblat / Religion News 

---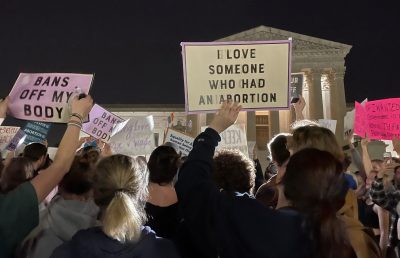 White evangelicals oppose abortion; all other religious groups support it. By Yonat Shimron / Religion News
US religions have wide-ranging opinions on legality of abortion. But most support legal abortion.
A number of polls in recent days have shown that a majority of Americans think abortion should be legal; a new Pew Research survey is no exception. The large survey of 11,044 Americans, released Friday (May 6), shows that 61% of respondents said abortion should be legal in most or all cases — little changed from 1995 when 60% said the same. But contrary to what many may assume, those opposed to abortion are not necessarily all religious. In fact, the country's many religious groups have wide-ranging opinions on the legality of abortion. Read more 
---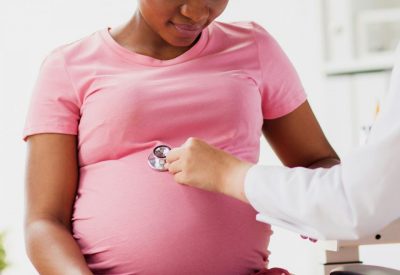 How are Catholic hospitals addressing Black maternal health inequities? By Katie Collins Scott
"I was scared I was going to die every time I was pregnant," said Laurie Bertram Roberts, a 44-year-old mother of eight who lives in Mississippi.
A 2021 report by the Commonwealth Fund indicates Black mothers are more than twice as likely as white mothers to experience severe pregnancy-related disease or illness. African American women from all walks of life and income levels are also dying from preventable pregnancy-related complications at nearly three times the rate of non-Hispanic white women, according to the Centers for Disease Control and Prevention. In many states, Black women are more likely than white women to give birth at a Catholic facility, and nationwide one in seven patients is cared for within a Catholic hospital. Read more 
Historical /Cultural
---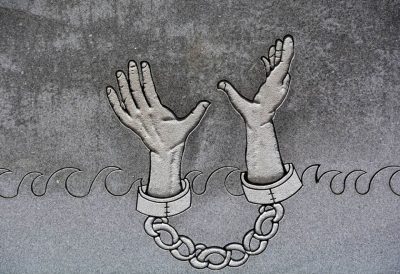 The 1619 Project: Making space for long-ignored truths. By Tom Roberts / National Catholic Reporter 
Amid the turmoil of the early civil rights era, James Baldwin, in a penetrating essay, asked his nephew "to imagine how you would feel if you woke up one morning to find the sun shining and all the stars ablaze." That sense of "upheaval in the universe," he continued, was what white folks were experiencing at that moment. As the Black man who "has functioned in the white man's world as a fixed star … moves out of his place, heaven and earth are shaken to their foundation," he wrote in The Fire Next Time. The line came to mind as I cracked open the tome The 1619 Project: A New Origin Story, the greatly expanded treatment of the original The New York Times Magazine version published in August 2019.  Read more 
---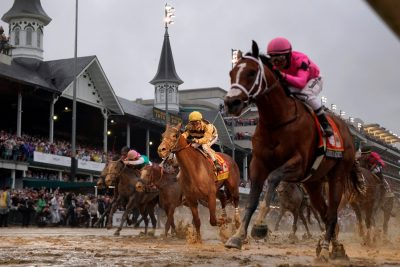 The Racist Song That Has Dug Deep Roots in American Culture. By Rick Bragg / NYT
It is an old, old song, written in a discredited age and made infamous in blackface, but every spring it rises from the bluegrass and bad hats and bourbon fog, and the people of the Commonwealth sing it alive again. As the beautiful racehorses stomp and shy toward the starting gate, a marching band sounds across the storied turf of Churchill Downs and 150,000 rise to sing a song about a slave torn from his wife and children and sold downriver to Louisiana, into an even deeper hell. And they begin to weep, a lot of them, not because of the evils of chattel slavery, but because that old song, its lyrics and very meaning altered and whitewashed over time, is such a part of their sense of place, of home, that they hear something else. Read more 
Related: History of 'My Old Kentucky Home' examines how Black performers had to act out caricatures of plantation life. By Emily Bingham / Andscape 
---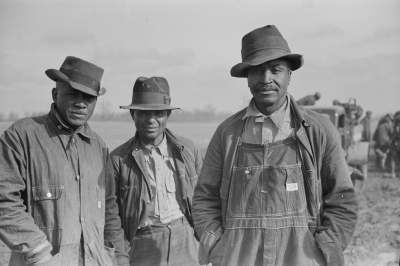 How the Government Helped White Americans Steal Black Farmland.  By Dania Francis, Darrick Hamilton, Thomas Mitchell, Nathan Rosenberg, Bryce Wilson Stucki / The New Republic
There was once a thriving Black middle class based on farm ownership. But during the twentieth century, the USDA helped erase that source of wealth.
The office of civil rights at the Agriculture Department is located on the third floor of a building named after a white supremacist. The Jamie Whitten Building, named in 1994, honors a member of Congress who started his career by eliminating a federal agency because its studies encouraged "racial intermingling" and ended it by referring to Mike Espy, a Black member of Congress and future secretary of agriculture, as "boy." Whitten's prejudices were reflected in the policies he supported: floods of cash for wealthy white farmers and next to nothing for Black farmers. Read more 

---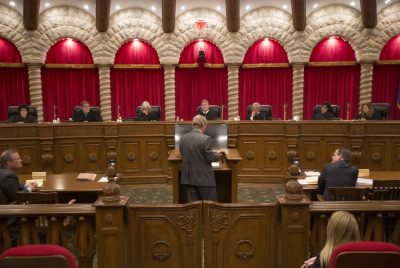 When the Nevada Supreme Court Tackled Racial Bias. By Randolph M. Fiedler & Jocelyn S. Murphy /AAIHS
Thirty years ago, seeking to address "the civil unrest in Las Vegas" triggered by decades-long discrimination against Black people throughout the criminal justice system, the Nevada Supreme Court created a special task force to study racial and economic bias in Nevada's own justice system. The court provided the task force with a clear mission and instructions. First, identify how racial bias affects different areas of Nevada's justice system and then develop a solution for how it can be eradicated. Read more 

---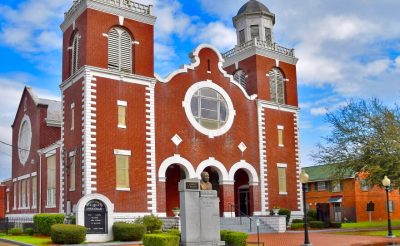 Alabama church of 'Bloody Sunday' on endangered places list. By AP and NBC News
"It's in horrible shape," one member said "It's a tough time. Because we were closed for a year it exacerbated the problem with water coming in."
Like religious congregants all over, the people of historic Brown Chapel AME Church turned off the lights and locked the doors at the beginning of the Covid-19 pandemic because it wasn't safe to gather for worship with a deadly virus circulating. For a time, the landmark church that launched a national voting rights movement in Selma, Alabama, was off limits. What members found when they returned was heartbreaking: Termites had eaten so much wood that parts of the structure weren't stable anymore, said member Juanda Maxwell, and water leaks damaged walls. Mold was growing in parts of the building, where hundreds met before Alabama state troopers attacked voting rights demonstrators on Bloody Sunday in 1965 at the Edmund Pettus Bridge. Read more 

---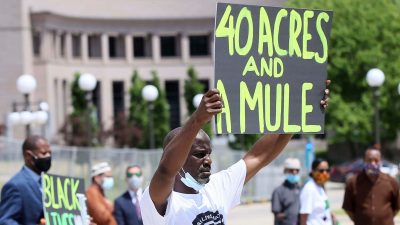 Racial justice coalition demands that Biden order study of reparations. By DeNeen L. Brown / Wash Post

Sports
---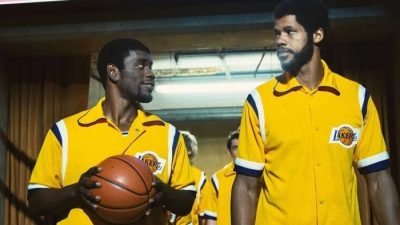 How 'Winning Time' wrestles with Blackness will determine whether the HBO show has its own legacy. By Justin Tinsley / Andscape
Kareem Abdul-Jabbar and Magic Johnson were polar opposites, but both were influential Black men in America

Much of the reaction to HBO's Winning Time: The Rise of the Lakers Dynasty has focused on Jerry West's threat of Supreme Court litigation or the way the fictionalized series denigrates the team's female executives. But it's the storyline about how the team's two biggest stars approach Blackness that ultimately could decide the legacy of the show. On the surface, Magic Johnson and Kareem Abdul-Jabbar (who has voiced his frustrations with the series) were polar opposites when their journey began together in the 1979-80 season. As the largely white media told it back then, Abdul-Jabbar was the combative superstar whose game was as unstoppable as his personality was uninviting. Johnson was the charismatic floor general whose game was as euphoric as his personality. Read more 
---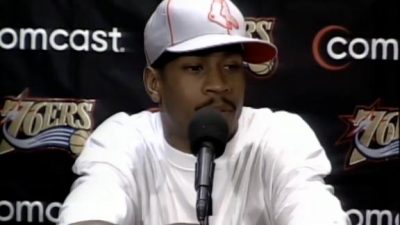 For Allen Iverson, it was never just about 'practice.' By Justin Tinsley / Andscape

Twenty years ago, on May 7, 2002, Allen Iverson delivered one of the most memorable news conferences in sports history. It was also one of the most misunderstood. "We talkin' 'bout practice! Not a game!" Iverson snapped to the media that day. "Not the game that I go out there and die for and play every game like it's my last. Not the game. We talkin' 'bout practice, man!" Read more 
---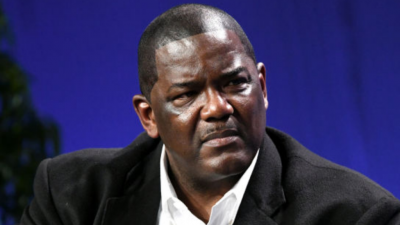 Former Detroit Pistons' Player Joe Dumars Becomes Executive Vice President, Head of Basketball Operations For NBA. By Taylor Berry / Newsonyx
"My life has centered on the NBA for nearly 40 years, which makes the opportunity to serve the entire league incredibly exciting and rewarding," Dumars said.
The National Basketball Association (NBA) announced Monday that former Detroit Pistons player Joe Dumars is the newly appointed Executive Vice President, Head of Basketball Operations. The Hall of Famer will begin his new duties in the league office on May 9 and report to the President of League Operations, Byron Spruell. Read more 

---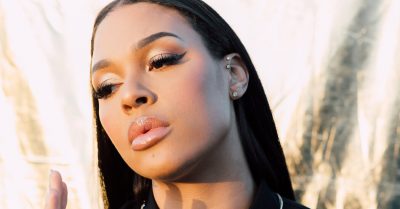 Liz Cambage Is Done 'Living Someone Else's Dream.' By Alanis Thames / NYT
The W.N.B.A. star is outspoken, confident and, finally, where she wants to be: in Los Angeles, playing for the Sparks.
Entering her sixth W.N.B.A. season, Cambage will begin the final leg of her playing career, which has included four All-Star selections, a runner-up finish in Most Valuable Player Award voting and a single-game scoring record, but never a championship. Read more 

---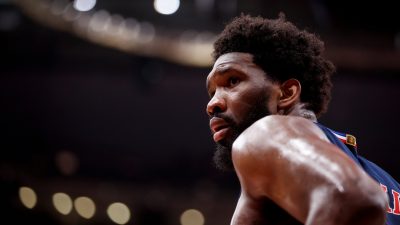 Joel Embiid Is Carving a Path Into the Heart of Philadelphia. By Sopan Deb / NYT
Embiid came into his own this season, positioning the Sixers for a run at a championship. Yet another injury may derail that goal, but he has earned respect.
It seems appropriate that Embiid won the scoring title this year, making him the first Sixer to do so since the deeply beloved Allen Iverson in 2005. Embiid is on track to do what no other basketball player this century has approached: give Philadelphia basketball fans someone (not named Iverson) to truly believe in. Read more 
Site Information
---
Articles appearing in the Digest are archived on our  home page.  And at the top of this page register your email to receive notification of new editions of Race Inquiry Digest.
Click here for earlier Digests. The site is searchable by name or topic.  See "search" at the top of this page. 
About Race Inquiry and Race Inquiry Digest. The Digest is published on Mondays and Thursdays. 
Use the customized buttons below to share the Digest in an email, or post to your Facebook, Linkedin or Twitter accounts.