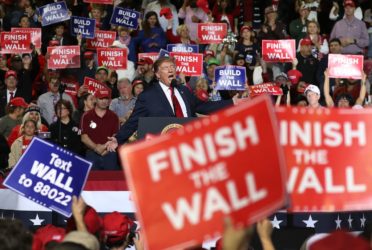 Featured – Brown is the New Black. In Trump's America, African-Americans and Latinos have a new kind of solidarity. By Erin Aubry Kaplan / NYT
Black people have lived in the position of always having to counteract stereotypes and disprove the negatives. In this way, brown has truly become black, or blacker. We are not the same people, but we are standing more and more on the same plane. Besides being portrayed as inherently criminal, Latinos as a group are also painted as parasitic, much as black people have been painted since the Reagan era. They are wrongly accused of draining national and state treasuries by being on welfare and otherwise eating up our tax dollars. Read more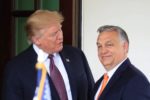 Eastern Europe is headed toward a demographic crisis: A forerunner for the US. By Charles Lane / Wash Post
The relationship between extremist politics and population decline is not coincidental — and it has powerful implications both for Europe's political future and that of the United States. Read more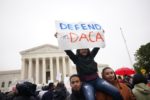 Opinion: What slavery can teach Supreme Court justices about DACA. By Jamal Greene and Elora Mukherjee / LA Times
Undocumented immigrants are among the most vulnerable members of society. For Dreamers, America is the only home they know. For the Supreme Court to let them be "sent south" needlessly would be nothing short of a nightmare. Read more

Hard evidence that Stephen Miller is a white nationalist — and why that isn't "old news." By Amanda Marcotte / Salon
The numbing effect that Donald Trump has on the moral compass of the country was illustrated in one of the ugliest ways possible, on Tuesday, when the Southern Poverty Law Center released a devastating report showing that Stephen Miller — one of Trump's most trusted and powerful White House advisers — is a straight-up, no-holds-barred white nationalist. Read more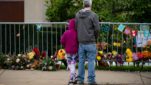 Hate Crime Murders Reach Historic High, According To New FBI Report. By Rowaida Abdelaziz / HuffPost
Hate crime murders reached a record high in 2018, which also had the most hate-motivated violent offenses in 17 years, according to FBI data released on Tuesday. Read more  Also see, Police Don't Do a Good Job Tracking Hate Crimes. A New Report Calls on Congress to Take Action.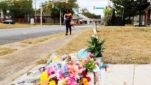 Police violence is a health crisis for Black families. Marquis Jefferson is the latest to die of a broken heart. By Nylah Burton / Vox
It goes without saying that families who lose loved ones to police violence are enveloped in grief. But add to that being denied or expecting to be denied justice (less than 1 percent of all officers charged with killing a Black person are actually convicted), and it's impossible not to be filled with despair. It's a condition that permeates, spreads, and repeats: so often, being Black means living lives that are harder, and dying deaths that come sooner and more violently, leaving family members with the seemingly impossible task of healing their broken hearts. Read more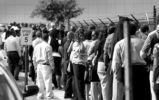 Recessions Are Racist (But They Don't Have to Be). By Aaron Ross Coleman / The Nation
As the country fell deep into recession, black communities plummeted even further, into what Princeton scholar Eddie Glaude Jr. terms the Great Black Depression. Targeted by predatory mortgages for "mud people," as Wells Fargo officials called them, then left behind by a color-blind stimulus package, black folks felt the financial crisis acutely. Read more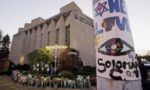 Fighting antisemitism is at the heart of the left's struggle against oppression. By Bernie Sanders / The Guardian
The anti-Semites threatening us don't just hate Jews. They hate the idea of multiracial democracy and political equality. Like other forms of bigotry – racism, sexism, homophobia – antisemitism is used by the right to divide people from one another and prevent us from fighting together for a shared future of equality, peace, prosperity and environmental justice. Read more
Cory Booker: 'This is why I fight.' By Jonathan Capehart / Wash Post Podcast
Sen. Cory Booker (D-N.J.) and I go way back. So far back that I knew him before he ran for mayor of Newark the first time in 2002. Back when his every utterance had people swooning that he could be president one day. Yet, now that he is actually running for president, Booker is way down in the national polls and in the polls in Iowa and South Carolina. When I asked him why that is, Booker used history to make the case that he shouldn't be counted out. Listen here

Elijah Cummings' Widow Announces She's Running For His U.S. House Seat. By Brakkton Booker / NPR
Rep. Elijah Cummings' widow is resigning her post as chair of Maryland's Democratic Party to run for her late husband's congressional seat. Maya Rockeymoore Cummings formally announced her candidacy Tuesday morning in Baltimore. Read more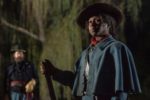 You know about the Underground Railroad. But what about the Reverse Underground Railroad?  By Richard Bell / Wash Post
Though the heroic stories of African American freedom-seekers have been the subject of television shows, museums, walking tours and a whole catalog of books, it took until this month for Harriet Tubman, the most famous conductor on the Underground Railroad, to get top billing in a movie. But the release of "Harriet" doesn't complete the story of the journeys that slaves made between the North and South. We're still missing out on vital cultural depictions of the Reverse Underground Railroad, the criminal network of human traffickers and slave traders who stole away tens of thousands of free African Americans from the Northern states to sell them into slavery in the Deep South. Read more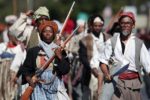 The Enduring Battle to Diversify Historical Reenactment. By Nick Martin / The New Republic
Why is it that when people with a bit more melanin in their skin decide to stage their own reenactments, it's perceived as a threat? The New York Times published a feature on Saturday exploring this very question. Over the course of two days this past weekend, roughly 300 black people outside of New Orleans marched 26 miles, retracing the steps of those who took part in the 1811 slave revolt known as the German Coast Uprising. The reenactors all dressed in era-appropriate wear, some on horseback, others brandishing prop machetes and muskets. Read more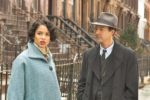 Why Edward Norton Moved 'Motherless Brooklyn' To The New York Of Robert Moses. By Mary Louise Kelly
Long in the making, Motherless Brooklyn is based on Jonathan Lethem's 1999 novel of the same name, set in the '90s. But Norton shifted his movie to the '50s, in part to explore a long-standing fascination with the powerful city planner Robert Moses, and the behind-the-scenes work Moses did to reshape New York City: "the dark, the shadow narrative of how modern New York really got built — the racism that was sort of baked into the city," Norton says in an interview. Read more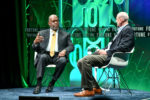 Kaiser Permanente CEO Bernard Tyson Has Died. The Lessons He Left Behind Are Worth Remembering. By Clifton Leaf / Fortune
"We need to reconnect the head to the body." That was one of the themes that Bernard J. Tyson, the charismatic and visionary CEO of Kaiser Permanente, would return to time and again in his seemingly tireless efforts to rethink American health care. Tyson, who passed away in his sleep early Sunday at the age of 60, would often point out that we'd created, somewhat senselessly, two separate health care systems in the U.S.—"one for the body and one for the mind." Read more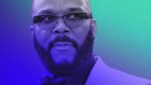 The Complicated Significance Of Tyler Perry. By Taryn Finley / HuffPost
The mogul is opening the doors that the industry has tried to keep shut for Black Hollywood, but that doesn't absolve his work from critique. In early October, Tyler Perry made Hollywood yield the floor to Atlanta for the night. The world watched as Tyler Perry Studios opened its doors to Beyoncé, Jay Z, Oprah Winfrey, Spike Lee, Ava DuVernay, Samuel L. Jackson and many other stars. Read more

Frederick Douglass's Vision for a Reborn America. By David W. Blight / The Atlantic
In the late 1860s, Frederick Douglass, the fugitive slave turned prose poet of American democracy, toured the country spreading his most sanguine vision of a pluralist future of human equality in the recently re-United States. It is a vision worth revisiting at a time when the country seems once again to be a house divided over ethnicity and race, and over how to interpret our foundational creeds. Read more
Visit our home page for more articles. And at the top of this page register your email to receive notification of new editions of Race Inquiry Digest.   Click here for earlier Digests. 
Use the buttons below to share the Digest in an email, or you can post to your Facebook, Linkedin or Twitter accounts.