Featured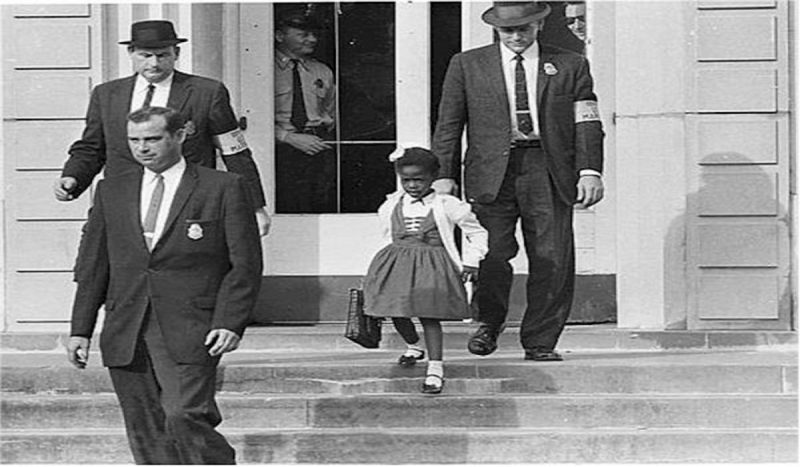 Once a symbol of desegregation, Ruby Bridges' school now reflects another battle engulfing public education. By Connie L. Schaffer, Matha Graham Viator and Meg White / The Conversatio

On Nov. 14, 1960, after a long summer and autumn of volleys between the Louisiana Legislature and the federal courts, Ruby Bridges, a 6-year-old Black girl, was allowed to enroll in an all-white school. Accompanied by federal marshals, Bridges entered William Frantz Public School – a small neighborhood school in New Orleans' Upper Ninth Ward. If that building's walls could talk, they certainly would tell the well-known story of its desegregation. But those same walls could tell another story, too. That story is about continued racism as well as efforts to dismantle and privatize public education in America over the past six decades. Read more
Related: Ruby Bridges speaks 60 years after integration, zoom calls today's kids. By Domenica Bongiovanni / Inadianapolis Star and USA Today
Related:  Lucille Bridges, who stood by daughter Ruby through school desegregation, dies at 86. By Emily Langer / Wash Post
Political / Social
---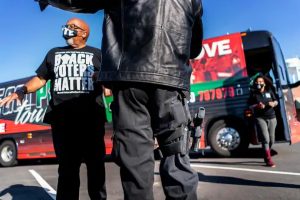 Black voters delivered Democrats the presidency. Now they are caught in the middle of its internal battle. By Eugene Scott / Wash Post
Because the Democratic Party didn't benefit from the blue wave that many expected on Election Day, some lawmakers and party leaders are suggesting Democrats need to distance themselves from the messaging and, perhaps, ideas surrounding one of the most popular issues with the party's base. That could mean disappointing one of the groups that can take credit for Joe Biden's victory: Black voters. Read more 
Related: Native American Voters Were Crucial To Joe Biden's Victory. By Jennifer Bendery / HuffPost
---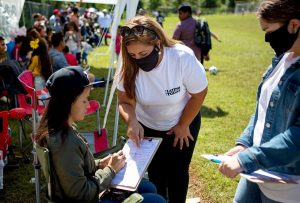 So-called "Latino vote" is 32 million Americans with diverse political opinions and national origins. By Lisa Garcia Bedolla / Salon

Pundits are expressing surprise that so many Latinos voted for Donald Trump. But pollsters who specialize in the Latino vote knew for months before the election that Latino support for Biden was soft, with many Latinos — especially in Florida — undecided. In Florida 57% of Latinos ultimately supported Biden, compared to roughly 70% nationwide. The 60.6 million Americans lumped together under the umbrella term "Latino" are a racially, ethnically and geographically diverse group, as my research on Latino identity shows. And they have equally diverse political opinions. Read more 
Related: Trump shocked the world with his Latino support. Here's how it happened. David Byler / Wash Post
---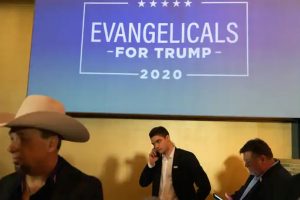 Trump's racist appeals powered a White evangelical tsunami. By Dana Milbank / Wash Post
As partisans and analysts puzzle over the higher-than-expected turnout for President Trump (nearly 6 million fewer votes than for President-elect Joe Biden, but still high), they are poring over groups and subgroups: White, non-college-educated men. Suburban women. Young Black men. But much of the Trump 2020 phenomenon can be explained by a far simpler way of looking at the electorate: There are White evangelical Christians — and there is everybody else. Read more 
Related: Obama: Trump "promised an elixir" for the "racial anxiety" of Americans spooked by a Black president. By Roger Sollenberger / Salon 
---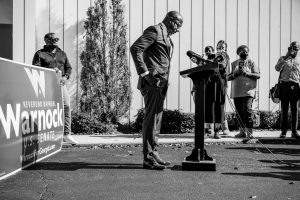 What Democrats Are Up Against in Georgia. By Joseph Crespino / NYT
We are all Georgians now. Or at least that's how it feels with the eyes of the nation focused on Georgia and its two U.S. Senate runoff elections on Jan. 5, which will determine party control of the Senate. Raphael Warnock, a Democrat, will face off against the Republican Senator Kelly Loeffler, and Jon Ossoff, a Democrat, will attempt to unseat the Republican Senator David Perdue. The Senate contenders face not just Republicans but also the state's political history, which shows that change doesn't come easy.  Read more 
Related: With Trump defeated, Georgia Democrats aim to keep voters fired up for Senate control. By Sahil Kapur / NBC News 
Related: Latino voters in Georgia get attention in high-stakes Senate races. By Suzanne Gamboa / NBC News
Related: Loeffler unleashes onslaught against Warnock in Georgia race for Senate control. By Alex Rogers and Caroline Kenny / CNN 
---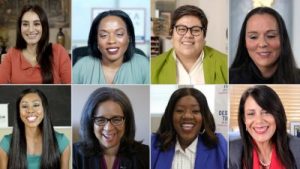 Record Number Of Women Of Color Are Headed To Congress. By Sarah Ruiz-Grossman / HuffPost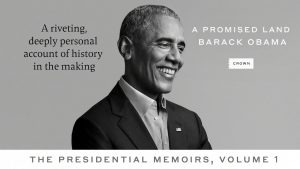 In 'A Promised Land,' Barack Obama Thinks — and Thinks Some More — Over His First Term. By Jennifer Szalai / NYT

The most audacious thing about Barack Obama's new memoir, "A Promised Land," is the beaming portrait on its cover: There he is, the 44th president, looking so serenely confident that it's as if the book weren't arriving on the heels of a bitter election, amid a cratering economy and a raging pandemic. The ebullient image also stands at odds with the narrative inside — 700 pages that are as deliberative, measured and methodical as the author himself. Read more 
Related: Barack Obama: I Still Believe in America.  The Atlantic is pleased to offer, below, an adapted and updated excerpt from former President Barack Obama's new memoir, A Promised Land, which will be published on Tuesday by Crown.  
Related: In his new memoir, Barack Obama writes of hope, despair and life at the center of a divided nation. By Michael Kranish / Wash Post
---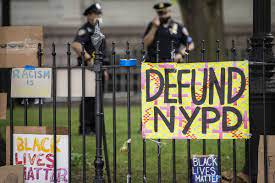 Police reform measures were a winner this election. By Rachel Ramirez / Vox
Despite being a contentious issue across party lines, voters last week in cities in six states overwhelmingly approved 18 of these ballot measures, including creating and improving police oversight boards, changing police department staffing and funding, and requiring public access to police body and dashboard camera recordings. While most of these measures are a step toward reform, almost none are radical in terms of reimagining policing. Many are standards already implemented in other cities — and a bare minimum for police accountability, activists say. Read more
Related: Will Biden embrace Black Lives Matter? Activists demand police reform. By Marco Della Cava / USA Today 
Related: How Black Oaklanders Finally Expelled the School Police. Edwin Ross / Mother Jones
---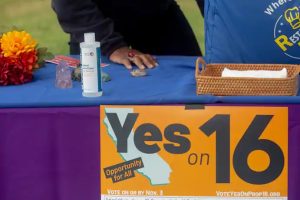 California may have foreshadowed the end of affirmative action. By Charles Lane / Wash Post
Related: 70% of Asian Americans support affirmative action. Here's why misconceptions persist. By Kimmy Yam / NBC News
Related: Asheville postpones $1 million funding resolution allocated for reparations to Black residents. By Esther Arinmalu and Skylar Mitchell / CNN 
---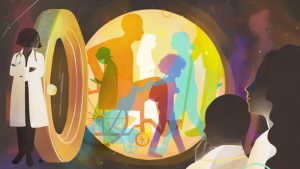 Biden's COVID-19 Response Must Start With Most Vulnerable : Shots – Health News: By Abraar Karan, Ranu Dhillon, David Walton and Ingrid Katz / NPR
According to recent reports on NPR, in The New York Times and elsewhere, Black and Latinx people in the U.S. have contracted the coronavirus at rates significantly higher than white people per capita, are much more likely to become sick enough to require hospitalization and are more likely to die from that infection than their white counterparts. These disparities exist across state lines, in both urban and rural areas and across all age groups. The focus on equity, at its foundation, is a critical examination of communities — how we gain their trust and how we understand their struggles within systems that are often designed to harm them. These are lessons that were crucial in the past two Ebola outbreaks, which two of us were directly involved with. Read more 
Related: Before 'I Have a Dream,' Martin Luther King Almost Died. This Man Saved Him. By Michael Wilson / NYT
---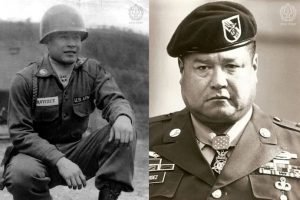 Fort Hood is named for a Confederate traitor. Is it time for 'Fort Benavidez'? By Alex Horton / Wash Post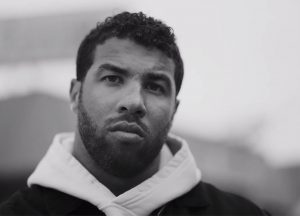 'You love Black culture, but do you love me?': Black athletes and artists in new ad. By Ree Hines / Today
A new ad campaign from Apple's Beats by Dre kicked off Thursday with a short video that accomplishes many things at once. It honors Black culture, celebrates Black joy, showcases Black stars and confronts an age-old hypocrisy, too. Watch here 
Sports
---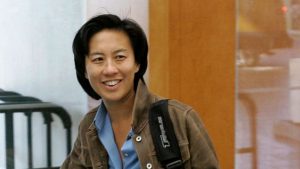 Miami Marlins name Kim Ng 1st female general manager in Major League Baseball history. By Kelly McCarthy / ABC News

The Miami Marlins made a historic change to the lineup in their front office. Kim Ng was named general manager of the Miami Marlins, the organization announced Friday, becoming the first female and first Asian American general manager in the sport's history. "I entered Major League Baseball as an intern and, after decades of determination, it is the honor of my career to lead the Miami Marlins as their next General Manager," Ng, a longtime baseball executive who has been senior vice president for baseball operations for the MLB since 2011, said in a statement. Read more 
---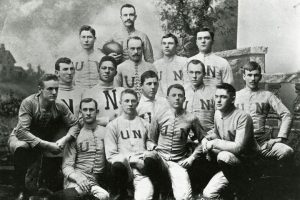 George Flippin, Nebraska's first Black football player: a hero who white people turned into a pariah. By Paul Putz / Slate
At the very beginning of Nebraska's football history, the player carrying the banner for the state was a Black man. While there were a handful of other Black athletes at predominantly white colleges at the time—George Jewett at Michigan, William Henry Lewis at Harvard—Flippin was the only one building a football tradition from the ground up. As the Cornhuskers honor George Flippin in 2020, it's the full scope of his experience that must be remembered. We should celebrate that Flippin integrated the football team and helped launch the program. We should also dwell on the fact that he was rejected by the predominantly white school and state he represented—as were generations of Black athletes after him, including some today who have said that their full humanity is not always valued. Read more
---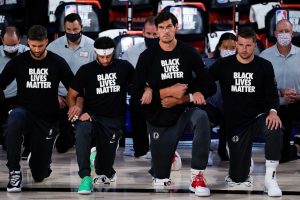 How Trump Lost Sports as a Political Strategy. By Jere Longman / NYT

For most of his presidency, Donald J. Trump reliably called out athletes who he felt were disrespecting the national anthem, the flag and him. But the killing of George Floyd in police custody in Minneapolis on May 25 set off waves of protest and galvanized athletes in an election year to more forcefully repudiate Trump's demand that players stand during "The Star-Spangled Banner" before games. Athletes were also inspired to spur voter registration and turnout as stadiums and arenas became polling places. Read more 
---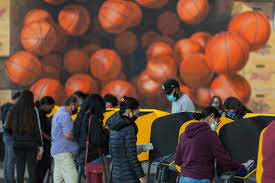 Election vote count gets boost from sports arenas running up the score. By Josh Peters, Tom Schad and Jeff Zillgitt / USA Today

Shabazz Williams walked out of Staples Center on Election Day wearing a Lakers jersey and a team-branded face mask, his civic duty complete. Williams, 38, knew that he could have voted at a polling site closer to his home in Sherman Oaks, which is about a 15-minute drive from downtown Los Angeles. But where's the fun in that? Instead, the Lakers fan donned a jersey and drove to the team's home arena, where he said it took him no more than 15 minutes to fill out his ballot. Read more
---
Visit our home page for more articles, book/podcast and video favorites. And at the top of this page register your email to receive notification of new editions of Race Inquiry Digest. Click here for earlier Digests. 
Use the buttons below to share the Digest in an email, or post to your Facebook, Linkedin or Twitter accounts.