Featured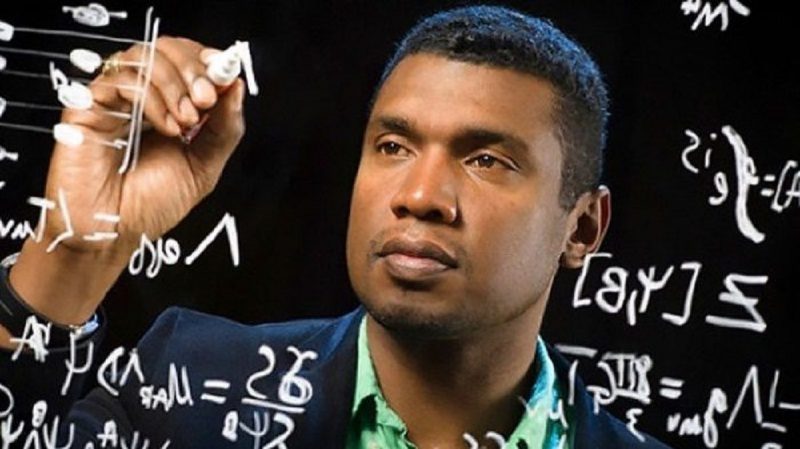 From 'Fear of a Black Planet' to 'Fear of a Black Universe.' By C. Brandon Ogbunu / The Undefeated

Stephon Alexander is a theoretical cosmologist and professor of physics at Brown University who has learned how to embrace being different while also succeeding in established spaces. His research challenges conventions of gravity, spacetime and the fabric of the universe. Doubling as a jazz musician, Alexander uses his musical perspective to inform the kind of physics that he does. In his 2017 book, The Jazz of Physics: The Secret Link Between Music and the Structure of the Universe, Alexander compared the constraints of physics with music:
Alexander spoke to The Undefeated about his book, what he means by a "Black universe" and modern questions in theoretical physics. Read more 
Political / Social
---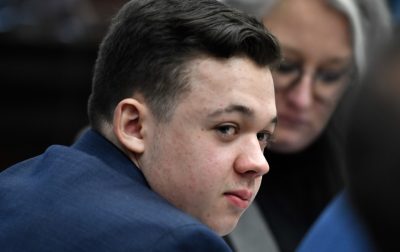 Kyle Rittenhouse Has Gotten Away With Murder—as Predicted. By Elie Mystal / The Nation
Rittenhouse's acquittal is not a "miscarriage" of justice, as some might claim. It is our white justice system working as intended.
Kyle Rittenhouse, who was 17 years old when he shot three people, killing two, officially got away with murder. A jury of his white peers ruled that Rittenhouse acted in self-defense when he illegally acquired a gun, traveled across state lines, lied about his status as a medic, pointed his gun at protesters, and then used it to kill others. Read more 
Related: Unrest in Portland as Kyle Rittenhouse verdict divides US. By Gloria Oladipo / The Guardian
Related: Kyle Rittenhouse Cleared, and There Will Be More Like Him. By Sarah Jones / New York Magazine
Related: 'Chilling' Rittenhouse Verdict 'Emboldens' Vigilantes, Warns Wisconsin Newspaper. By Mary Papenfuss / HuffPost 
Related: Legal Self-Defense Does Not Make Kyle Rittenhouse a Hero. By David French / The Atlantic
---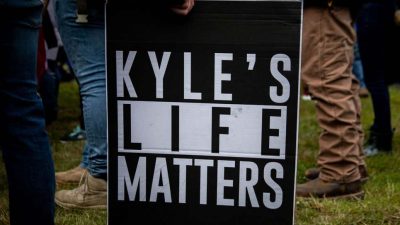 We Need to Talk About Values of the White Community. By Michael Harriot / The Root
This is not about Kyle Rittenhouse.
Instead of blaming one boy in one city who did one terrible thing, perhaps we should look at the culture that created him. When children aren't raised in a stable home environment, they can't help but fall into the wrong crowd. If they are raised in a culture that glorifies drugs, violence and the outlaw mentality, what do we think will happen? This is what we should be discussing. It's high time we talk about the white culture. Read more 
Related: There's nothing more frightening in America today than an angry White man. By John Blake / CNN
Related: White Men on Trial. By Charles M. Blow / NYT
Related: The Armed Defenders of White Male Supremacy. By Ibram X. Kendi / The Atlantic
---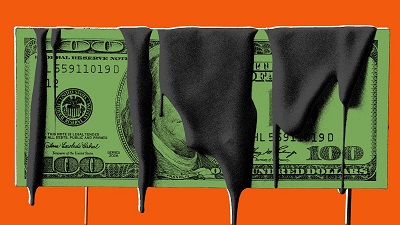 The GOP Dark Money Group Donors Trust Giving Big to VDARE White Supremacists. By Roger Soliengerger / Daily Beast
Donors Trust raised $360 million last year. They've been spreading around that money to white supremacist organizations, Jan. 6 organizers, conservative causes, and universities.
But the same vehicle that quietly fuels white supremacist rhetoric also fanned money out to major educational institutions, including state public schools like the University of Texas, Virginia Tech, Michigan State University, and Florida State University. Leading private colleges like Georgetown, Vanderbilt, and a conservative think tank headquartered at Brown University also drew anonymous support. Read more 
---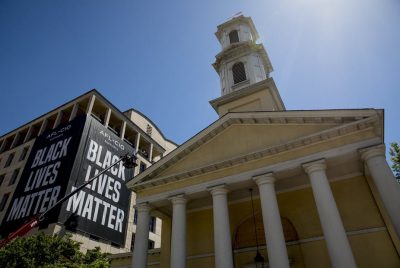 What Americans hear about social justice at church – and what they do about it. By Khari Brown and Ronald Brown / The Conversation
In our sociology and political science research, we have both studied how race, religion and politics are intimately connected in the United States. Our recent book, "Race and the Power of Sermons on American Politics" – written with psychologist James S. Jackson – uses 44 national and regional surveys conducted between 1941 and 2019 to examine racial differences in who hears messages about social justice at church. We also examined how hearing those types of sermons correlates with support for policies aimed at reducing social inequality and with political activism. Read more
---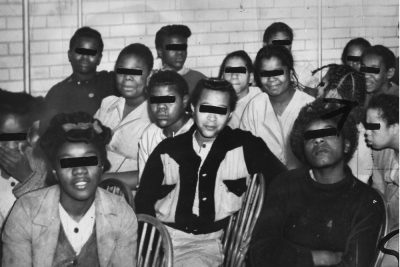 Why the APA's apology for promoting white supremacy falls short. By Evan Auguste, Wade Nobles and Daryl Rowe / NBC News
At the end of October, the American Psychological Association released an official apology for being "complicit in contributing to systemic inequities, and [having] hurt many through racism, racial discrimination, and denigration of people of color." The apology sought to comprehensively denounce the eminent institution's history of promoting white supremacy within the United States and position the association to effectively remedy these harms through commitments to anti-racist psychological practices. The APA also noted Black psychologists were ignored when they tried to raise these issues over half a century ago. Shown are patients at Crownsville State Hospital psychiatric hospital, formerly Hospital for the Negro Insane of Maryland, in Crownsville, Md., in 1947.  Read more 
---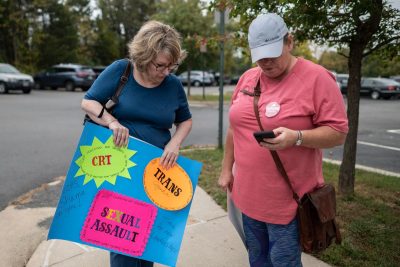 Conservative White Parents Want the Freedom to Ban Books. By Esther Wang / TNR
Close followers of the moral panic that has taken hold of scores of white conservative parents have likely noticed a shift in recent weeks in the litany of supposed horrors these parents believe are being injected directly into the tender minds of their innocent children by our nation's schools. It's books—and specifically books that, much to their alarm, center around not only race but also queer themes and queer characters, and even sometimes feature—gasp!—queer sex. Read more 
Related: My school board's rejection of 'sexually explicit' books sends a cruel message to students like my daughter. By Gina Opdycke Terry / Wash Post
Related: "Critical Race Theory" Is White History. By Kali Holloway / The Nation
Related: The Rittenhouse effect: Republicans want a Stasi of their own. By Amanda Marcotte / Salon
---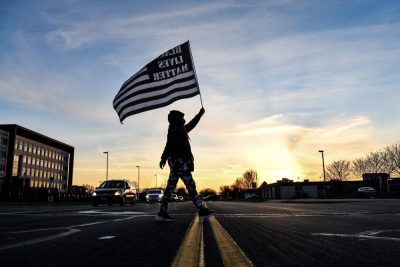 Support for Black Lives Matter movement is declining, according to new poll. By Claretta Bellamy / NBC News 
A new poll found a decline in support among Americans for the Black Lives Matter movement, a year and a half after the killing of George Floyd in Minneapolis and other high-profile deaths of Black people in encounters with police sparked a global outcry. According to a national poll conducted by Civiqs, a nonpartisan online survey firm affiliated with the progressive media group Daily Kos, 44 percent of respondents said they oppose the Black Lives Matter movement. Another 43 percent said they support it, while 11 percent said they neither support nor oppose it. The survey has tracked respondents' viewpoints at multiple moments from April 2017 to this month.  Read more
---
New Revelations Emerge on How Donald Trump Killed 400,000 (or More) Americans. By David Corn / Mother Jones
The congressional January 6 investigation has been drawing great attention lately, particularly as it has triggered the federal indictment of Steve Bannon for defying its subpoena, fired off other subpoenas at Mark Meadows and assorted Trumpers, and sought to obtain Trump White House records related to the insurrectionist attack on the Capitol. At the same time, a different congressional investigation, with much less notice, has been pursuing another profound betrayal committed by Donald Trump and his crew: the lethal mismanagement of the COVID-19 crisis. That inquiry broke into the headlines a few days ago with the news of more evidence that the Trump White House impeded the Centers for Disease Control and Prevention's efforts to warn Americans about the pandemic. Read more 
Related: Trump's New Social Media Business Is Worth An Estimated $10 Billion. By Dan Alexander / Forbes
---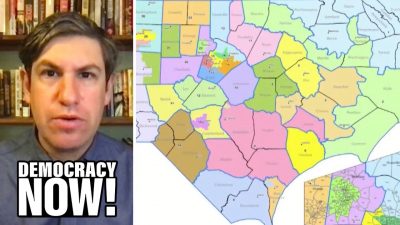 Ari Berman: With Extreme Gerrymandering, the Republicans Are Rigging the Next Decade of Elections. By Amy Goodman / Democracy Now 
Republicans are set to claim the House majority in next year's midterm elections with help from heavily gerrymandered congressional district maps in states nationwide that could shape politics for the next decade, securing Republican wins even as the party's popular vote shrinks at the national level, says Mother Jones reporter Ari Berman. "The same states that are pushing voter suppression are also pushing extreme gerrymandered maps to lock in white Republican power for the next decade at the state and federal level," says Berman. Read more
Related: GOP already has enough safe seats — through redistricting alone — to win back House in '22. By Igor Derysh / Salon
Related: Politicians face violence and threats from voters — and each other. Are we nearing a civil war? By Brian Michael Jenkins / NBC News
---
Are We Witnessing the Mainstreaming of White Power in America. By Ezra Klein / NYT Podcast
Over the course of Donald Trump's presidency, the far-right fringe became a surprisingly visible and influential force in American politics. Eruptions of extremist violence — including the Unite the Right rally in Charlottesville, Va., in 2017 and the Jan. 6 Capitol insurrection — have made militant groups like the Proud Boys and conspiracy theories like QAnon into household names. On his popular cable news show, Tucker Carlson recently name-checked the "great replacement" conspiracy theory. And in a recent survey, nearly a third of Republicans agreed with the statement that "true American patriots may have to resort to violence in order to save our country." Listen here 

Related: Tucker Carlson's Jan. 6 'Documentary' Is His Most Nakedly Fascist Piece Of Propaganda Yet. By Christopher Mathias / HuffPost
---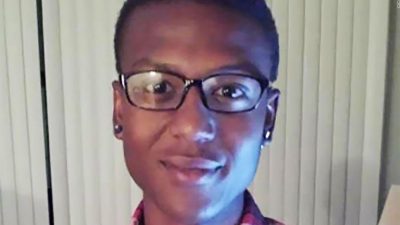 Aurora To Pay $15 Million To Settle Elijah McClain Lawsuit. By Colleen Slevin / HuffPost
The Denver suburb of Aurora has agreed to pay $15 million to settle a lawsuit brought by the parents of Elijah McClain, a Black man who died after suburban Denver police stopped him on the street and put him in a neckhold two years ago, the city and a family attorney have announced. The lawsuit alleged the police's violent treatment of McClain amounted to torture and was part of a pattern of racially biased policing that has involved aggression and violence against Black people. Paramedics also injected him with a powerful sedative. McClain was a 23-year-old massage therapist who played his violin for cats in a rescue shelter. Read more 
---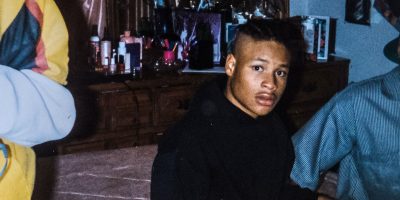 Devonia Inman Sees Conviction Overturned After 23 Years Behind Bars. By Liliana Segura /  The Intercept
MORE THAN 20 YEARS after Devonia Inman was sentenced to life in prison for a murder he swears he did not commit, a judge in Georgia has overturned his conviction, writing that state misconduct and woefully inadequate defense lawyering rendered Inman's 2001 conviction unconstitutional. "Either of these constitutional violations, standing alone, demonstrates the fundamental unfairness of Mr. Inman's trial, undermines the court's confidence in the outcome of that trial and related conviction, and justifies granting … relief," Lookout Mountain Chief Judge Kristina Cook Graham wrote in a 28-page order filed November 16. Read more
---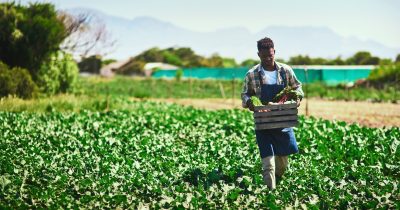 After Years of Injustice, Black Farmers Had a Shot at Debt Relief. Then Stephen Miller Stepped In. By Tom Philpott / Mother Jones
It's not exactly surprising that in a political era marked by hysteria over critical race theory and resurgent white resentment, compensating certain racial groups to try and counteract the centuries of systemic injustice they've endured would encounter a backlash. What experts often refer to as "race-conscious policies"—such as affirmative action in hiring and college admissions—often face stark opposition, typically driven by many deep-pocketed people who have benefited from these injustices and prefer to keep the status quo. In this case, this means white farmers and their allies. Read more 
---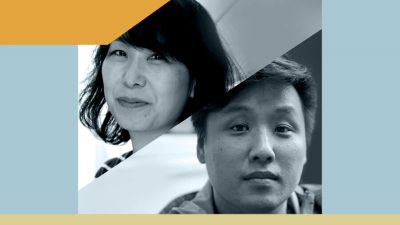 Is It Time to Abandon the Idea of an 'Asian American' Identity? By Ezra Klein / NYT Podcast
Asian Americans are the fastest-growing racial group in the United States, and understanding their representation in culture, politics and society is getting increasingly complex.One of our guests on this week's show argues that the conversation surrounding the Asian American identity is often limited to upwardly mobile immigrants with careers in highly skilled sectors like tech and medicine. But a term as vague as "Asian American" includes everyone from an Indian lawyer to a Hmong refugee, and with that comes the complication of identifying with a phrase that is meant to define such a wide range of experiences. Listen here  
Related: Democrats Still Don't Understand Asian American Voters. Jay Caspian King / NYT
---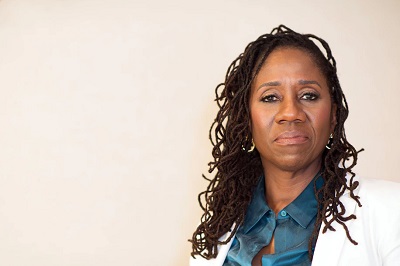 Sherrilyn Ifill stepping down from NAACP Legal Defense Fund. By Jacob Bogage / Wash Post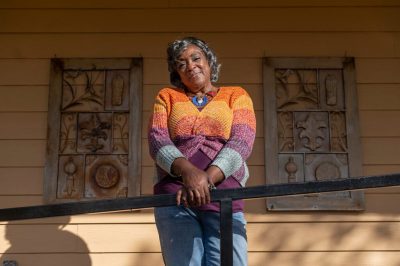 Racial Equity in Infrastructure, a U.S. Goal, Is Left to States. By Zolan Kanno-Youngs and Madeleine Ngo / NYT
President Biden's $1 trillion plan to rebuild America's infrastructure comes with a built-in promise: No longer will roads, bridges and railways be instruments of bias or racism. Communities that ended up divided along racial lines will be made whole. But the decision about how to spend the money falls largely to the states, not all of which are likely to put as high a priority on that promise as Mr. Biden does, raising questions about whether the legislation will deliver on his goal. Shown is Dorothy Wiley who opposes a proposed highway expansion near her home in Louisiana. "Looking at where I live right now, it's like they want to push us out farther and, well, it will gentrify the community,"  Read more 
Historical / Cultural
---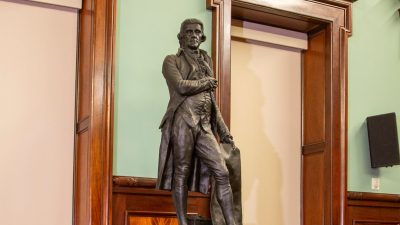 NYC Panel Votes To Remove Thomas Jefferson Statue From City Hall. By Karen Matthews / HuffPost
An 1833 statue of Thomas Jefferson will be booted from New York's City Hall and sent on long-term loan to the New-York Historical Society, after some City Council members objected to its presence because Jefferson owned hundreds of slaves. The Public Design Commission voted unanimously on Monday to remove the statue from the City Council chambers at City Hall. Instead, it will be on display with context about Jefferson's legacy in the historical society's lobby for six months and in its library reading room after that, museum officials said. Read more 
---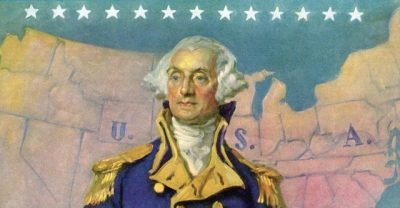 The Storm Over the American Founding: A Review of Woody Holton's "Liberty Is Sweet: The Hidden History of the American Revolution." By Eric Herschthal / TNR
The summer of 1755 was a terrible time for George Washington. The 23-year-old Virginian slaveholder was serving as an aide to the British general of North America, Edward Braddock, in the Battle of the Monongahela. At the time, colonists like Washington still considered themselves proud subjects of the British Empire. But the routing that Washington was about to receive set in motion the steady unraveling of the imperial relationship. A great strength of Liberty Is Sweet is that it refuses to paint either the colonists or the British Empire as simple villains or victims. Indeed, Holton believes that too many popular histories of the revolution have become a "revolt against complexity." Read more 
---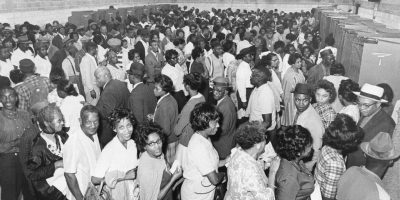 Who gets to vote? USA TODAY event looks at history of racism and voting rights. By USA Today
In the 1960s, Black Americans risked their lives to register to vote
Decades later, at least 19 states have enacted laws that make it harder for Americans to vote. Roughly 25 states have expanded voting access.
USA TODAY's event on voting rights, "Power to the people: How voting laws have shaped the United States and Black America," will address the nation's long history of denying Black people and other people of color the right to vote, and how such policies continue to shape our society. The event will include a panel discussion, poetry and a musical performance. Read more 
---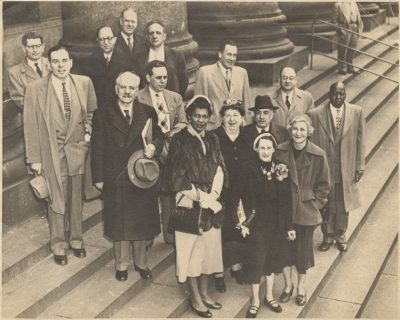 FBI Harassment of Black Families. By Denise Lynn / AAIHS
American anticommunism has always been an anti-democratic movement that seeks to silence radical voices. At its core, anti-communism has been deployed to quell radical left-wing dissent, prevent social justice goals, and construct progressivism as a threat to individual freedom. The FBI under J. Edgar Hoover's leadership took it upon itself to police progressive activists and in so doing undermined the liberty of those with radical beliefs. But this policing did not stop with communists; their families, friends, and children were also put under surveillance and sometimes harassed in the process. Shown is Claudia Jones (2nd row, 1st from left) with fellow Smith Act defendents before U.S. Federal Court building, 1953 Read more 
---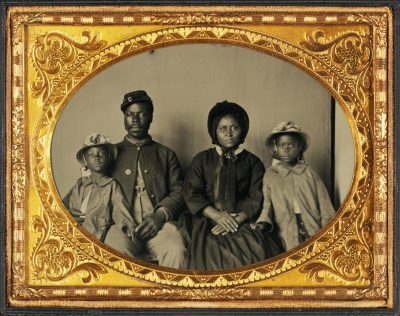 The Familial Fight Against Racism. By Holly Pinheiro / AAIHS
The Civil War remains one of the most discussed and published historical topics. Often, public and academic discourse on United States Colored Troops (USCT) regiments focuses on issues, including but not limited to military battles, racial discrimination in service, and the important role that freedmen (who later became soldiers) and their kin played throughout the Civil War Era. Meanwhile, the antebellum lives of freeborn northern USCT soldiers and their families are finally receiving scholarly attention as well. Read more 
---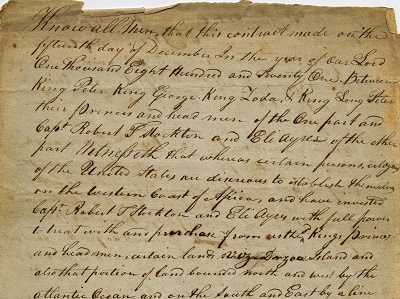 Two hundred years later, a long-lost document sheds light on the purchase of Liberia. By Ray Cavanaugh / Wash Post
The handwritten agreement details the sale of West African land that later became Monrovia, the country's capital.
It was billed as a land of promise — a place where free Black Americans could obtain more political rights and a better quality of life. Liberia did not receive its name until 1824, but the territory that became its capital city was purchased on Dec. 15, 1821. Almost exactly 200 years later, a Liberian historian has discovered that original purchase agreement — a document missing since 1835 that sheds light on the acquisition of the only U.S. colony in Africa. The buyers were two White men: U.S. naval Lt. Robert Stockton and Eli Ayres, an agent of the American Colonization Society (ACS), an organization founded in 1816 that sought to encourage and facilitate free African Americans to return to their ancestral continent. Read more 
---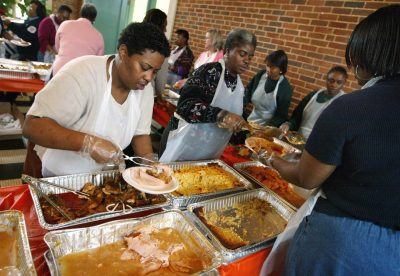 This Black Music Sunday, we're cookin' soul food while stuffing ourselves with the sounds of soul. By Denise Oliver-Velez / Daily Kos

I had to grin when I found out that Nov.21 is celebrated as National Stuffing Day. Stuffing and dressing are probably my favorite parts of Thanksgiving dinner, and I'm already looking forward to cooking and eating it this week. In my home, we celebrate a soul food Thanksgiving each year with friends and family; though we didn't host it last year, we are having a few fully vaccinated and boostered folks over on Thursday. Musicians have been paying homage to soul food for decades, so for today's Black Music Sunday, I invite you to join me in a repast of savory sounds. Read and listen here 
Related: Davóne Tines Is Changing What It Means to Be a Classical Singer. By Alex Ross / The New Yorker
---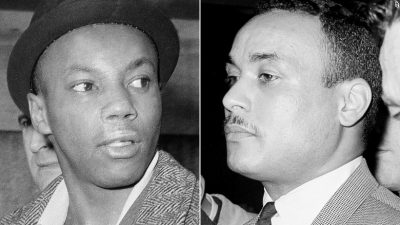 Malcolm X's legacy continues to haunt America's criminal justice system. By Peniel E. Joseph / CNN
The exonerations, after 56 years, of two Black men convicted of the assassination of Malcolm X rights a grave miscarriage of justice and opens new questions about race and America's criminal justice system.Spurred by decades of effort by historians and further accelerated by the widely acclaimed 2019 Netflix documentary series, "Who Killed Malcolm X," the Manhattan District Attorney's Office reopened the investigation into Malcolm X's February 21, 1965, assassination. I participated in this film as an on-air historical analyst. Two of the men found guilty in 1966, Muhammad A. Aziz and Khalil Islam (formerly Norman 3X Butler and Thomas 15X Johnson) have now been exonerated. Aziz, who is 83, was paroled in 1985 while Islam, who was released in 1987, died in 2009 at the age of 74. Read more 
---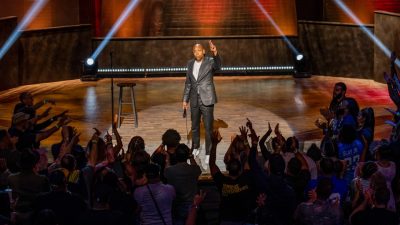 Dave Chappelle Is Oblivious to His Own Racial Blind Spots in 'The Closer.' By Yahdon Israel / The Atlantic
In his latest special, the comedian's grace fails him—not because of whom he offers it to, but because of whom he withholds it from.

At the midpoint of Dave Chappelle's The Closer—his sixth comedy special for Netflix—he introduces the story of William Ellison, a formerly enslaved Black man who, after purchasing his own freedom, became one of the wealthiest slave owners in South Carolina. "Not only was he a slave owner; he became a slave breeder," Chappelle explains, "and employed tactics that were so cruel, even white slave owners were like, 'Yo, my man.'" "The point of that story is that this person was invested in a construct," Chappelle continues. Owning slaves "was the construct of successful people, and he just followed the road map of successful people. He followed what they called an 'incentive.'" Read more 
---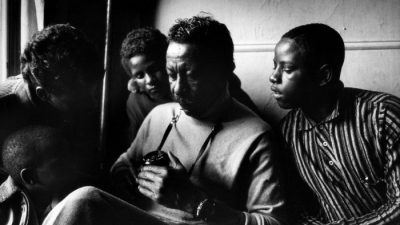 Gordon Parks documentary on HBO only gives us half the picture. By Jesse Washington / The Undefeated

It's easy these days to forget the power of the still image. Our lives are drenched in video streaming from tiny, isolating screens, reprogramming us to crave constant movement and stimulation. The overwhelming volume and speed of these videos make it hard to slow down, stop and examine the deeper truths of modern life. That's why the new documentary A Choice of Weapons: Inspired by Gordon Parks is so essential. Premiering Monday on HBO, the film examines the huge impact of Parks' photography on American society, how he moved into directing films that broke barriers, and why his method of embedding with his subjects animates the work of three important Black photographers today: Devin Allen, LaToya Ruby Frazier and Jamel Shabazz. Read more 
Sports
---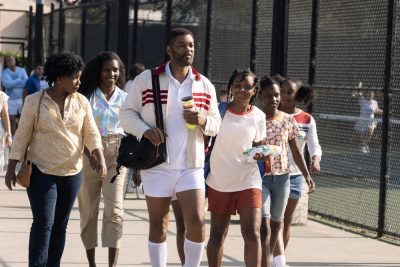 'King Richard' is the story of the powerhouse behind Williams sisters. By Reuters and NBC News

Long before Venus and Serena Williams were old enough to pick up a tennis racquet, their father had their future mapped out. His story is the heart of the new film "King Richard," opening in U.S. movie theaters and HBO Max on Friday, and made with the backing of the Williams family and a rousing song by Beyonce. Although Venus and Serena Williams are now household names and icons of Black female empowerment, the tale of how they reached the heights of sporting fame from a hardscrabble neighborhood in Los Angeles is barely known. Played by Will Smith, Richard Williams was coach, dad, and promoter of the girls, training with them on broken-down public courts in 1990s South Los Angeles, collecting discarded balls, and battling derision and skepticism to get them attention. Read more 
Related: Why the real-life Williams family needed to be an 'integral part' of 'King Richard.' By Daniel Arkin / NBC News
Related: 'King Richard' Star Aunjanue Ellis on Playing the Woman Who Made Serena Williams the Greatest of All Time. By Kevin Fallon / Daily Beast
Related: Serena Williams still haunted by booing, jeers at Indian Wells tennis tournament in 2001. By D'Arcy Maine / ESPN

---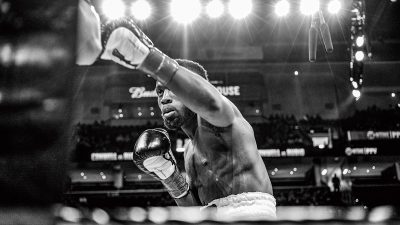 Charles Conwell Killed in the Ring. Can He Ever Return to Boxing. By Joseph Stern / The Atlantic
In 2019, Charles Conwell unintentionally ended Patrick Day's life with his fists. Now he's trying to make sense of his life, and boxing itself.
It's the tenth and final round, and Patrick Day is fading. He's still circling the ring in search of an opening, but his punches have lost the switchblade quickness they had in the early rounds. If he doesn't do something dramatic, he is going to lose this fight. Conwell knows that he can wait this round out. The fight is already his. But he also knows, as all boxers do, that people don't pay to see a 10-round decision. They pay to see a knockout. Sometimes, before fights, Conwell will write himself a short note to hang above his bed. Before this one he wrote i will ko my next opponent and dominate. Read more 
Related: The tangled history of hip-hop and boxing. By Adam Aziz / The Undefeated
---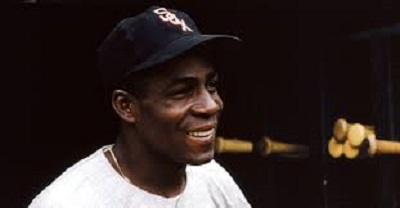 Baseball Gets Another Chance to Honor a Legend. By Tyler Kepner / NYT

Minnie Miñoso was a mentor for generations of Chicago White Sox players. He served many years as a player and a coach, lived year-round in the city and upheld the team's tradition as a welcoming place for Cuban stars. He liked to offer this advice: "Be in love with the game," Miñoso said by phone in 2014. "Do everything beautiful for the game and the people and the country you represent. That's what I want everyone to do." When Miñoso died the next year, he was as young as 89 or as old as 92 — depending on your source — and his place in baseball history was just as confusing. Was he mostly a solid hitter with speed in the 1950s? Was he mainly a carnival act for Bill Veeck, the maverick White Sox owner, who briefly activated him in 1976 and 1980? Or was Miñoso one of the best and most important players in baseball history? Read more 
Site Information
---
Visit our home page for more articles, book/podcast and video favorites. And at the top of this page register your email to receive notification of new editions of Race Inquiry Digest. Click here for earlier Digests.
About Race Inquiry and Race Inquiry Digest. The Digest is published on Mondays and Thursdays. 
Use the buttons below to share the Digest in an email, or post to your Facebook, Linkedin or Twitter accounts.