Featured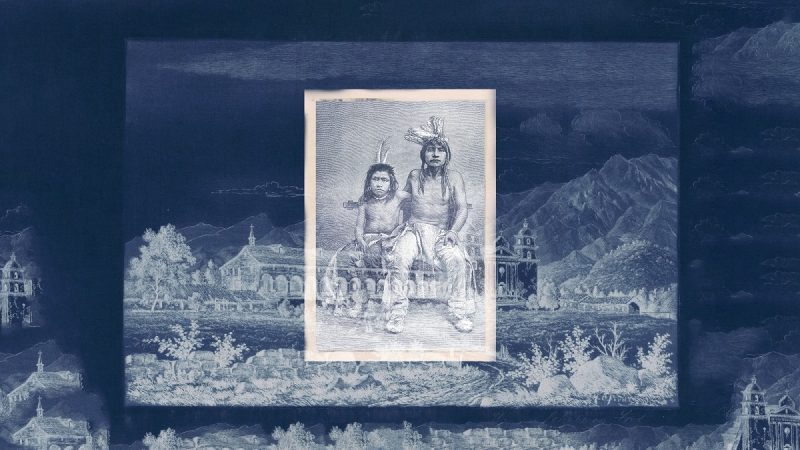 Unfinished History of Indigenous Slavery In America. By Kevin Waite / The Atlantic
Early travelers to the American West encountered unfree people nearly everywhere they went: on ranches and farmsteads, in mines and private homes, and even on the open market, bartered like any other tradable good. Unlike on southern plantations, these men, women, and children weren't primarily African American; most were Native American. Tens of thousands of Indigenous people labored in bondage across the western United States in the mid-19th century.
Despite the debilitating and long-lasting effects on numerous Native communities, the bondage of Indigenous people has largely escaped the ongoing dialogue about American slavery and its legacies. Perhaps that's because Native American bondage took various forms—convict leasing, debt peonage, child servitude, captive trading—making it difficult to classify, especially when compared with the multigenerational and brutally systematized chattel slavery of the South. Read more  
Related: The first Thanksgiving is a key chapter in America's origin story – but what happened in Virginia four months later mattered much more. By Peter C. Mancall / The Conversation
Related: It's time for a history lesson — one that doesn't leave out America's native people. By Courtland Milloy / Wash Post
Related:  We are still here.' By Dana Hedgpeth  and Rachel Hatzipanagos / Wash Post
Political / Social
---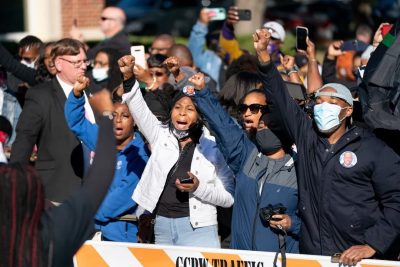 Why race didn't enter the trial over Ahmaud Arbery's murder. By Fabiola Cineas / Vox
From the moment video footage of Ahmaud Arbery's murder went viral on social media in May 2020, many viewers labeled it a lynching. They concluded that racial animus guided Gregory McMichael, Travis McMichael, and William "Roddie" Bryan to pursue Arbery and shoot him without cause. For many who saw the video, that a Black man who was jogging down the street in the middle of the day was then cornered and shot dead by three white men unquestionably constituted a lynching motivated by the color of Arbery's skin as he traveled through a mostly white suburb of Georgia. But despite all the racial issues that surrounded the core facts of the case, skin color hardly came up during this month's trial of the three men who were convicted on Wednesday of Arbery's murder. It wasn't until the closing argument that prosecutor Linda Dunikoski mentioned Arbery's race. The McMichaels and Bryan, she said, felt entitled to chase Arbery down "because he was a Black man running down the street." Read more 
Related: Justice for Ahmaud Arbery. By Jelani Cobb / The New Yorker
Related: 'They almost got away with it': How a leaked video led to convictions in the Ahmaud Arbery case. By Char Adams / NBC News
Related: 'God Is Good.' Ahmaud Arbery's Family Reacts After 3 Men Convicted In His Murder. By Nick Visser ? HuffPost
---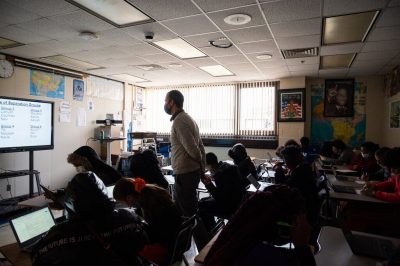 In Minneapolis Schools, White Families Are Asked to Help Do the Integrating. By Sarah Mervosh / NYT
When Mauri Friestleben learned that Minneapolis was rolling out a new school integration plan — and that the school she led, a predominantly Black, low-income high school, would soon include white students from some of the wealthiest neighborhoods in town — she looked around and proudly considered all that her school had to offer. Minneapolis, among the most segregated school districts in the country, with one of the widest racial academic gaps, is in the midst of a sweeping plan to overhaul and integrate its schools. And unlike previous desegregation efforts, which typically required children of color to travel to white schools, Minneapolis officials are asking white families to help do the integrating — a newer approach being embraced by a small group of urban districts across the country. Read more
Related: Are Racial Issues Discussed in the Nation's Predominantly White Classrooms?  The Journal of Black In Higher Education 
---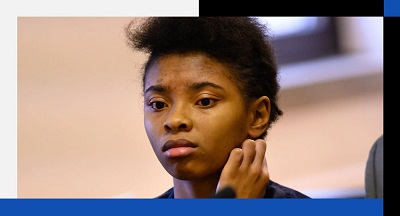 After Rittenhouse, protesters are asking: What about sex-trafficking victim Chrystul Kizer? By Anne Branigin and and Jessica Contrera / The Lilly
In the wake of Rittenhouse's acquittal on all counts Friday, Kizer's supporters are trying to shift public attention back to her case, which is being reviewed by the Wisconsin Supreme Court. Kizer, now 21, is facing a first-degree intentional homicide charge, which carries an automatic life sentence, for allegedly killing her sexual abuser, Randall Phillip Volar III, when she was 17. There are clear parallels in both their cases, outside of their connection to the small Wisconsin city: They were both teenagers accused of committing homicide; their cases attracted national attention; and race and gender played a big part in people's interest in the cases, with some seeing them as reflections of the biases of the U.S. justice system. Read more
---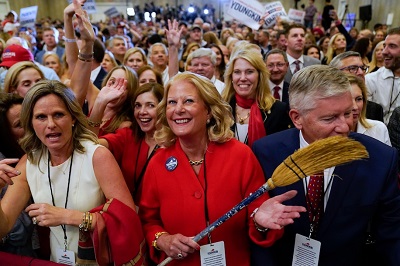 White women backed Glenn Youngkin for Virginia governor. That shouldn't have come as a surprise, experts say. By Karina Elwood / Wash Post
Laurel Wise has always considered herself a political independent, though she usually backed Democratic candidates. But this year, with Glenn Youngkin on the ballot, she was ready to try something new. "It was an end-of-the-campaign switch that I made," Wise said. "I never thought I'd vote for Youngkin, and then really liked what he started saying about the economy and education, and getting rid of mandates." In the final weeks of the race, Youngkin won White women by solidifying his image as a relatable suburban dad, anchoring his platform on education issues and walking a fine line in his connection to former president Donald Trump. Read more 
---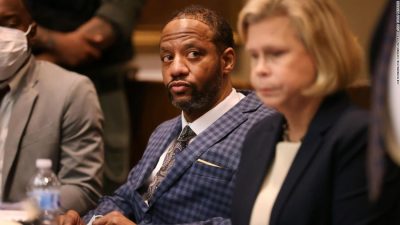 Judge vacates death sentences of Pervis Payne, who was to be executed for a crime he says he didn't commit. By Dakin Andone / CNN
A Tennessee judge this week vacated the death sentences of Pervis Payne, who has spent more than three decades on death row for two murders he says he did not commit, due to the inmate's intellectual disability. As a result, Payne now faces two life sentences, though it remains to be decided whether he will serve them concurrently or consecutively. "Thirty-four years of trauma and pain and fear just released themselves in that courtroom," Payne's attorney, Supervisory Assistant Federal Public Defender Kelley Henry, said in an interview Friday, describing the moments before Tuesday's hearing when Payne wept as he hugged her. "It was really just an astounding moment for all of us," she said. Read more 
Related: Exonerated man becomes millionaire days after spending 43 years in prison. CNN video
Related: Aging Louisiana prisoners were promised a chance at parole after 10 years. Some are finally free. By Ruby Chavez / PBS
---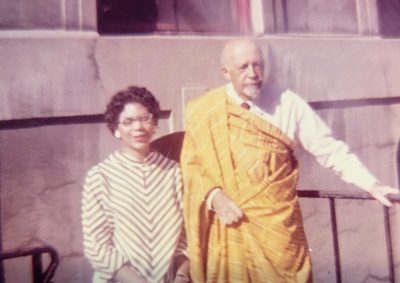 W.E.B. Du Bois' only grandchild, Yolande Du Bois Irvin, dies at 89. By Felix Carroll / The Berkshire Eagle

Yolande Du Bois Irvin, the only grandchild of civil rights leader and scholar W.E.B. Du Bois, died Monday in Fort Collins, Colo. The educator who followed in the footsteps of her grandfather by promoting civil rights, empathy and community was 89. Her remains will be buried beside those of her mother and other family members, in Great Barrington, the hometown of her famous grandfather. "My mom was a free spirit," said Jeffrey Peck, of Houston, the youngest of her four biological children. "She liked to laugh and have fun. She loved people, genuinely, genuinely. And people tended to gravitate to her, to come talk to her." Read more 
---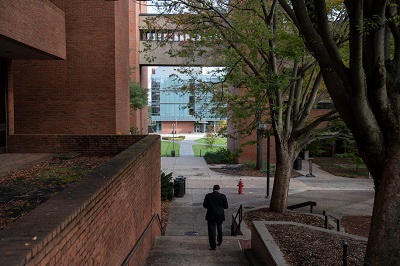 $3 million Maryland grant will tackle colleges' leadership 'caste system. By Lauren Laumpkin / Wash Post
---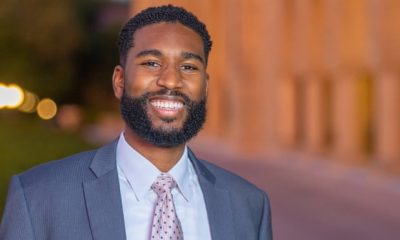 Spreading the wealth: Black-owned investment firms tackle the racial finance gap. By Patrice Worthy / The Guardian
Black investors have long been underrepresented in the stock market; only 33.5% of Black American households owned stocks in 2019, according to Federal Reserve data. But that's beginning to change. Across the country, a new generation of young Black wealth managers are launching firms that aim to make investing accessible within the Black community – and in the process, to help close the racial wealth gap across generations. Shown is William Huston, the CCO of Bay Street Capital Holdings. His company is in a good position to work with Black-owned companies.  Read more
---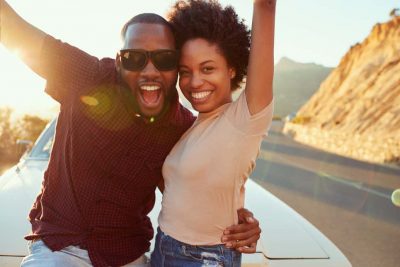 Is Black Twitter The New Green Book? By Alexandra Jane / The Root
While Black Twitter has long been referred to as a digital space to share cultural critique, break celebrity news, kick shit, and engage in "friendly" debate, one CU Boulder researcher claims that the hub serves an even greater purpose, one with historical roots. Alongside her CU colleagues, Carnegie Mellon peers and Harvard associates, Klassen discovered that the platform wasn't being utilized solely to share memes, but also to request safe suggestions for lodging, places to eat without being side eyed, and which professionals to book in which areas. Read more 
Historical / Cultural
---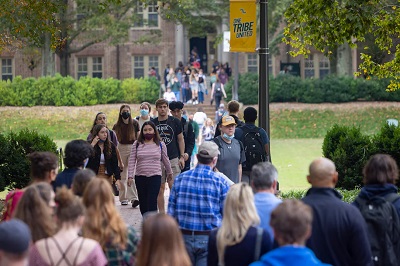 From slavery to Jim Crow to George Floyd: Virginia universities face a long racial reckoning. By Nick Anderson and Susan Svrluga / Wash Post
---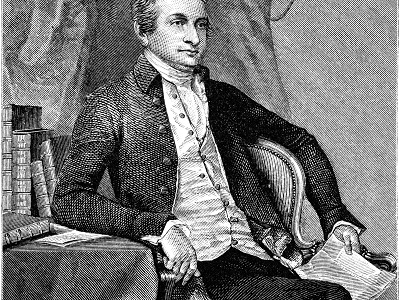 Enslaved to a Founding Father, She Sought Freedom in France. By Martha S. Jones / NYT
Brought from America to Paris by John Jay, an enslaved woman named Abigail died there trying to win her liberty as the statesman negotiated the freedom of the new nation. The city's markers of memory — lieux des memoires — readily tell the story of men like Jay who finalized the terms of freedom for the new United States there in 1783. He was among the men who famously signed the Treaty of Paris that September, settling the American Revolutionary War. Still, Abigail's story until today remains easy to overlook. Read more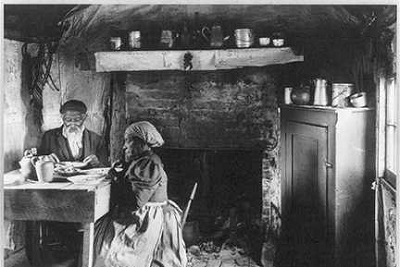 Former slaves brought American Thanksgiving to Liberia — and rebooted it. By Vicky Hallett / NPR

The West African nation of Liberia was settled 200 years ago by people of color from the United States. Brenda Brewer Moore can trace her family history back on both sides to former slaves who became some of the most prominent figures in their newly adopted country — explorers, surveyors, ambassadors. These settlers, known as Americo-Liberians, brought cultural traditions across the Atlantic Ocean with them, including Thanksgiving. The two countries' observations of the holiday have diverged over the centuries. Liberian Thanksgiving falls on the first Thursday of November, rather than the fourth. There's no traditional meal, notes Moore, whose two kids, ages 12 and 14, normally end up eating pizza and popcorn. In Liberia, those who celebrate tend to view it as a religious occasion, she explains. For those who don't, it's a day whose U.S. origins are often a point of contention. Read more 
---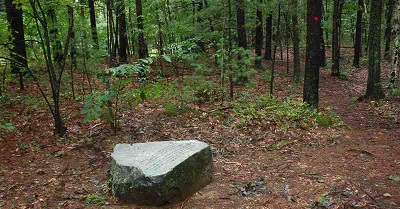 The Black people who lived in Walden Woods long before Henry David Thoreau. By Sydney Trent / Wash Post
Brister Freeman was born into slavery around 1744, separated from his mother as a boy of 9 and given as a wedding gift to his owner's son-in-law in Concord, Mass. Freeman's new enslaver was a very ambitious man — a Harvard-educated doctor who rose to prominence in the storied New England town. For 25 years, Freeman aided John Cuming's climb by sparing him hard labor. And yet, Freeman, known then as Brister Cumings, was very ambitious as well. Ambitious to be free. He won his liberty by serving as a soldier in the Revolutionary War, then cast off his enslaver's surname and declared himself 'Freeman' — a risky move at the time. Next, he sought to win the same civic rights as White property owners, purchasing a parcel in 1785 with a fellow Black soldier and building a home for his family in a largely barren swath of forest known as Walden Woods. Read more
---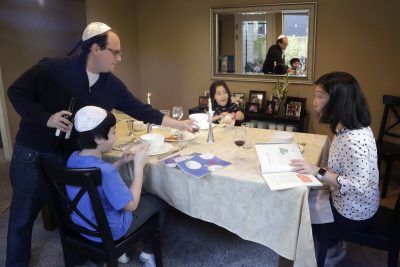 Hanukkah's darker origins feel more relevant in time of rising antisemitism, intense interest in identity. By Michelle Boorstein / Wash Post
Indeed, Hanukkah is generally marked as a fun, lighthearted and religiously less significant holiday, one puffed up and transformed by its proximity on the calendar to Christmas. Kids open presents (sometimes one for each night!), play a gambling, spinning-top game called dreidel and eat fried foods like doughnuts and potato pancakes to commemorate the mythical oil. But the story historians tell is heavier, about violent Jewish zealots called the Maccabees who were fighting back not only against the religious oppression of the Greeks, but also against fellow Jews who adopted Greek ways, such as idol worship. The Maccabees killed Jews who wanted to assimilate, and to stop doing Jewish things like keeping kosher and circumcising. Read more
---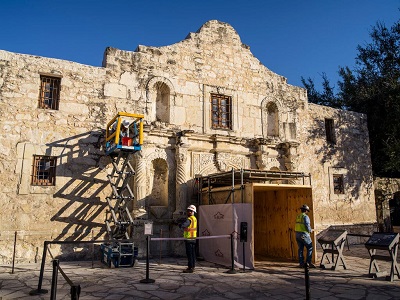 Burial Ground Under the Alamo Stirs a Texas Feud. By Simon Romero / NYT
Native Americans built the Alamo and hundreds of converts were buried there. Descendants are now fuming because Texas has rejected efforts to protect the site. 
Long before the Alamo garrisoned secessionists, Spanish missionaries used the site, known as the Mission San Antonio de Valero, to spread Christianity among Native Americans. People from different tribes built the Alamo with their own hands, and missionaries buried many of the converts, as well as colonists from Mexico and Spain, around the mission or right under it. Now, a new battle over the Alamo is brewing, as Native Americans and descendants of some of San Antonio's founding families seek protections for the human remains while Texas officials press ahead with a contentious $400 million renovation plan for the site. Read more 
---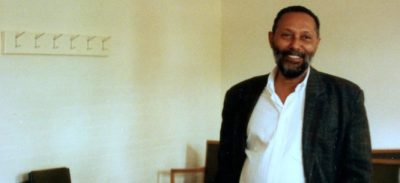 Permission to Imagine.  By Lovia Gyarkye / Dissent Magazine
The first time I read Stuart Hall was in college. I came to his essay "Cultural Identity and Diaspora" nurturing a particular, but by no means unique, anxiety. I had spent my early university years obsessed with my identity and its legibility, clinging to certain adjectives and nouns—first-generation, Ghanaian, immigrant, Black, woman, Bronx—like prescription drugs. If used in the right order and for long enough, I would experience clarity and relief. They would reveal who I was or at least shed light on who I was trying to be. And if I figured that out, I could move through the world unencumbered and free. At least that's what I told myself. Read more 
---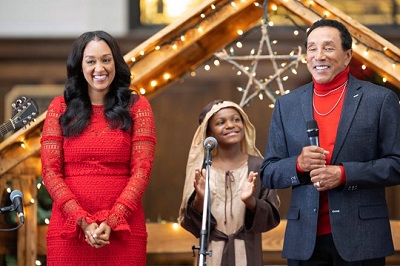 Smokey Robinson stars in new Lifetime movie 'Miracle in Motor City.'  By Julie Hinds / Detroit Free Press
In "Miracle in Motor City," Tia Mowry-Hardrict's character, a social worker named Amber, explains to her foster daughter, Lily (Markeda McKay), what tradition is and why it's so important, especially during the holidays. "(It's) something you carry with you your whole life because it has a special meaning to you," she says. Then she mentions a few: "Decorating the tree, hot chocolate …" "… Listening to the Motown Christmas album?" interrupts Lily. Detroit and the presence of one of its greatest musical legends — Smokey Robinson — co-star in this gentle, hopeful movie that premieres at 8 p.m. Sunday on the Lifetime network. Read more 
---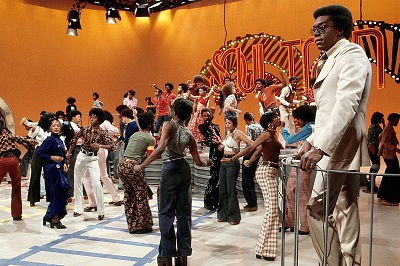 Inside Soul Train Awards 2021: BET celebrates 50th anniversary of Soul Train getting down. CBS News Video
It's been 50 years since the premier of Soul Train. The Saturday morning dance and variety show became a cultural phenomenon. Although the weekly broadcast went off the air in 2006, the Soul Train legacy still lives on. Vladimir Duthier spoke with music and culture journalist Nelson George, singer-songwriter Leon Bridges , and Soul Train Awards executive producer Connie Orlando about Soul Train's impact on everything from dance to dress, and commemorating the special milestone at the world-famous Apollo Theater in Harlem. Watch here 
---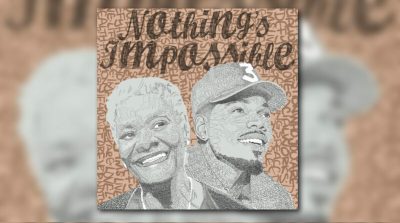 Chance The Rapper, Dionne Warwick Team Up on 'Nothing's Impossible.' By Ilana Kaplan / RollingStone
The duo's inspiring single will raise money for charities. The inspiring duet features Warwick's breathy vocals juxtaposed with uplifting verses from Chance. The duo's track materialized after one of Warwick's kooky tweets last December where the pop legend wrote, "Hi @chancetherapper. If you are very obviously a rapper why did you put it in your stage name? I cannot stop thinking about this. Watch and Listen here 
Sports
---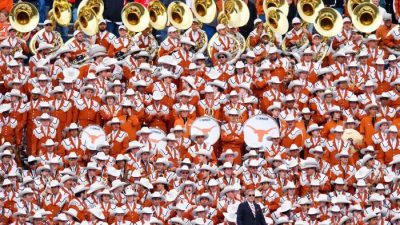 Minstrel songs like 'The Eyes of Texas' were once common on college football Saturdays in the South. By Carrie Allen Tipton / The Undefeated 
The yearbook story dates from the same era when "The Eyes of Texas" entered the University of Texas' repertoire. In 1902, a University of Texas student paired the melody of a popular blackface minstrel song with new, Texas-centric text. UT students introduced "The Eyes of Texas" at a May 1903 college minstrel show, and soon the song permeated the school's institutional life, including its football culture. More than a century later, controversy over the origins of "The Eyes of Texas" has generated robust media coverage, a lengthy report by the university and a civil rights complaint to the U.S. Department of Education. Most of this debate targets the song's text (does it quote Robert E. Lee?) and its minstrel show debut (did students perform in blackface back then?). Read more 
---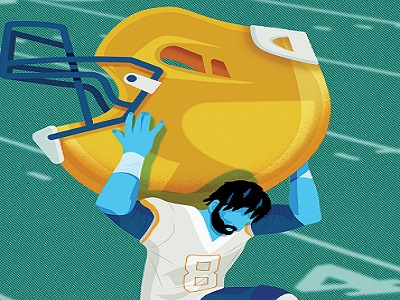 Pushed by Players, the N.F.L. Works to Embrace Mental Health. By Anna Katherine Clemmons / NYT
Defensive lineman Solomon Thomas remembers sitting at lunch one day during his rookie season in San Francisco in 2016 and pointing out the 49ers' team therapist at an adjacent table. "Oh no, we can't go over there," he said a teammate told him. "Otherwise, we look like we're crazy." Thomas was surprised. He had played college football at Stanford, where he considered the team very attentive to mental health. But as he experienced his first N.F.L. practices and orientation meetings, he noticed that the issue was not so big a focus. Players might have talked about stressful situations, he said, but there was little mention of sadness, anxiety or general check-ins about well-being, and players stayed quiet while trying to succeed in a profession of constant evaluation. Read more 
Site Information
---
Visit our home page for more articles, book/podcast and video favorites. And at the top of this page register your email to receive notification of new editions of Race Inquiry Digest. Click here for earlier Digests.
About Race Inquiry and Race Inquiry Digest. The Digest is published on Mondays and Thursdays. 
Use the buttons below to share the Digest in an email, or post to your Facebook, Linkedin or Twitter accounts.