Featured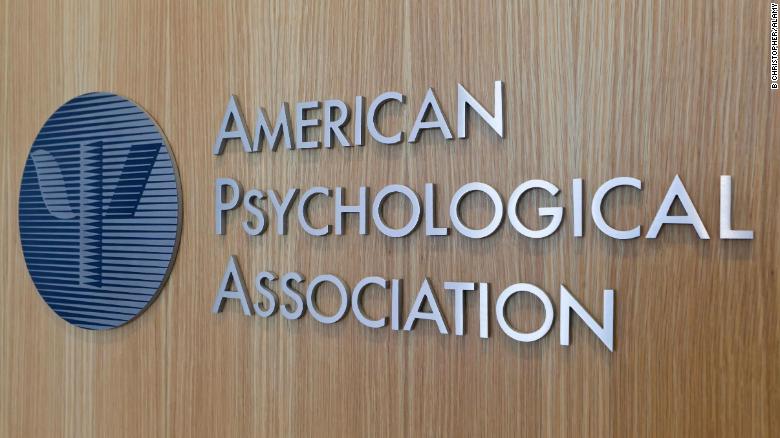 American Psychological Association apologizes for contributing to systemic racism. By Nicole Chavez / CNN

The organization said it has been complicit in systemic racism and eugenics for decades by "upholding the myth of White superiority."
Psychology has accepted Whiteness as the standard and "presented other races as inferior, marginal, or unnatural," the group said. White men established the APA in 1892 and many of them contributed to methods that perpetuated systemic racism, such as promoting eugenics, the APA said. "Psychologists created, promoted, and administered psychological tests, intelligence tests, educational assessments, and interventions that were normed on White samples, culturally-biased, and discriminated against people of color," the APA said.
Read more 
Political / Social
---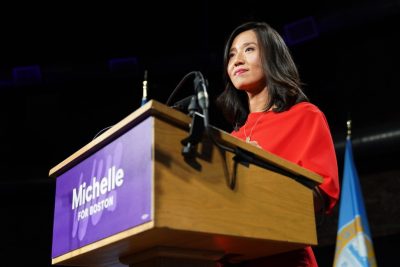 Virginia is not the nation: Across the U.S., diverse candidates became mayors of major cities. By Mark Sumner / Daily Kos
In Boston, Michelle Wu became the first Asian woman elected as mayor. In New York, not only did Eric Adams decisively stomp Republican candidate Curtis Sliwa to become the city's second Black mayor, he was joined in that victory by former federal prosecutor Alvin Bragg, who will now be the first Black Manhattan district attorney. Ed Gainey will become that city's first Black mayor. Gainey won office directly talking about breaking down the racial dividing lines in Pittsburgh, and making the city more accessible and more livable for everyone. In Cincinnati, Aftab Pureval won another Democrat versus Democrat contest, beating out David Mann to become that city's first Asian mayor. Read more
Related: After a Wild Ride, Eric Adams Takes the Wheel. By Sarah Larson / The New Yorker
Related: Michelle Wu Makes History As First Woman And Person Of Color Elected Boston Mayor. By Kevin Robillard / HuffPost
Related: Cincinnati elects its first Asian American mayor, Aftab Pureval. Henry J. Gomez / NBC News
Related: Alvin Bragg Makes History as 1st Black District Attorney of Manhattan. By Okla Jones / The Root
---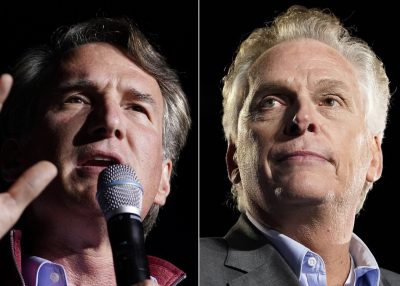 4 Takeaways From The Virginia Governor's Race. By Kevin Robillard / HuffPost
The full picture of what exactly happened on election night 2021 won't be available for some time. Final results need to be settled, exit polls adjusted to match those results, precinct-by-precinct numbers pored over. The reasons for Republican Glenn Youngkin's win over Democrat Terry McAuliffe in Virginia will be debated, as will the reasons why Democrats were able to force a split in the state House of Delegates even as the GOP swept statewide races in the Old Dominion. But there are some clear takeaways: President Joe Biden's low approval rating hurt McAuliffe, and so did his own flat campaign. The sky-high turnout numbers of the Donald Trump era are here to stay. And the Republican Party's focus on critical race theory works ― at least a little. Read more 
---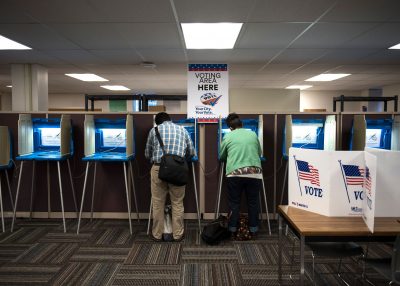 'Defund the Police' Plan Rejected in Minneapolis as Buffalo Voters Revolt Against Socialist. By Justin Klawans / Newsweek

Minneapolis voters rejected a proposition Tuesday that would have disbanded the city's police department in the face of rising crime, and replaced it with a new Department of Public Safety. As polls closed, the citizens of Minneapolis voted 57 percent to 43 percent with 94 percent reporting to keep the police department in place, despite some nationwide calls among protesters that larger police departments should be defunded. If passed, the amendment would have removed the Minneapolis Police Department from the city's charter and also eliminated the police chief position. Staffing requirements for law enforcement would have also been eliminated. Read more 
---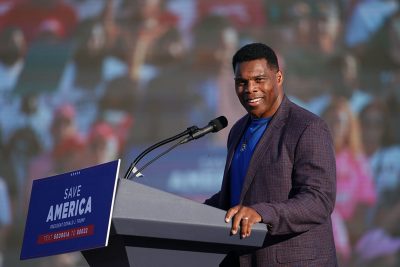 Poll shows Herschel Walker far ahead in Georgia Senate primary. By Natalie Allison / Politico

Herschel Walker begins his Georgia GOP Senate primary bid with high favorability ratings and strong support from self-identified moderate Republicans, according to internal polling obtained by POLITICO. While news coverage of past domestic violence allegations and business dealings once clouded Walker's prospects as a candidate, the survey suggests that at the onset of his campaign — the former football star announced his intention to run in late August — Republican voters have staked him to a huge lead. Read more 
---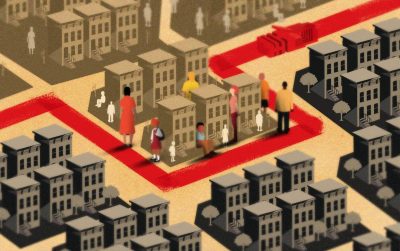 Inside Biden's Hardline Approach to End Redlining. By Robert Davis / The Progressive 
Redlining is no longer limited to racist maps used to determine who receives a mortgage, as it was in the 1930s. Today, it also includes Internet service providers targeting ads to consumers using their racial profile and schools filtering content by restricting Internet search results, thereby limiting a student's horizons. "It's frustrating and mind-boggling that we're still dealing with this kind of discrimination fifty-three years after the Fair Housing Act was enacted," Jesse Van Tol, CEO of the National Community Reinvestment Coalition, tells The Progressive. "Clearly the agencies responsible for enforcement of fair lending, fair housing, and consumer protection laws haven't done enough, and the same can be said for lenders themselves." Read more 
---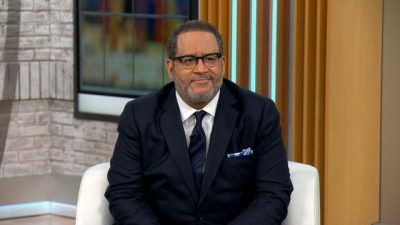 Michael Eric Dyson on race in America. CBS Mornings
First on "CBS Mornings," New York Times bestselling author Michael Eric Dyson joins us to discuss his new book, "Entertaining Race: Performing Blackness In America." He'll explain what performing blackness means, the history of its foundation and the ways in which it's performed through music, art and politics. Watch here 
---
'Patriot Purge': Tucker Carlson's Sinister New Documentary. By Anne Applebaum / The Atlantic
All around you are swirling scenes of violence—explosions in Baghdad, ISIS operatives slitting the throat of an infidel, the chaos around the U.S. Capitol on January 6. You see jarring images of blood and brutality; you hear the grating sound of screaming; you feel the rush of fear and rage. But then a calm, sympathetic man steps forward, dressed in a button-down shirt. He explains all of it. He connects the disconnected images; he makes sense of the disturbing noises; he puts everything you have just witnessed into a single narrative. These stories are confusing, he says, because they have been staged or manipulated. None of them has ever been what they seem. Underlying them, however, is a deeper truth: Good people, honest people, true Americans, patriots, people just like you, are being cheated. Sinister forces inside the American government arranged all of this bad imagery in order to oppress you, to remove you, to eliminate you. Finally, it all makes sense. Read more 
Related: Woke Racism: John McWhorter explains why he's an anti-antiracist. By Sean Illing / Vox
---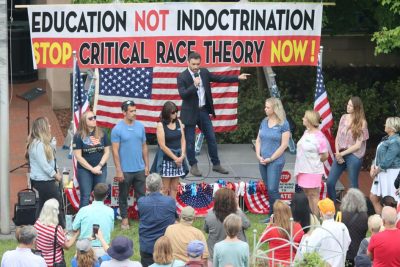 How the War Over Critical Race Theory Affects Native Americans. By Joshua Adams / The Nation
Discourse about race in America often takes on a kind of black-white dichotomy, and the panic over "critical race theory" is no different. Yet we shouldn't overlook how this manufactured moral panic affects Native American communities. Many of the laws passed by GOP-led state legislatures include language that has a direct effect on teaching about indigenous people, colonization, Western expansion, Native sovereignty and more. Rebecca Nagle, a Cherokee writer, activist and host of the This Land podcast, said that panic over CRT is just the latest version of an old reaction. Read more 
---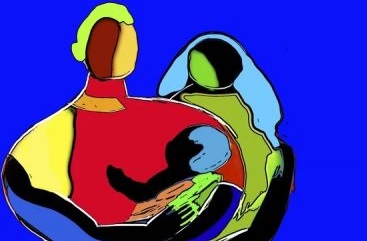 Love And Blood Quantum. By Kat Chow / NPR
If you're Native American, there's a good chance that you've thought a lot about blood quantum — a highly controversial measurement of the amount of "Indian blood" you have. It can affect your identity, your relationships and whether or not you — or your children — may become a citizen of your tribe. Today on the show, we're revisiting one of our favorite stories from 2018, when reporter Kat Chow spoke to two families grappling with where to live, how to identify, and how those identities might get passed down to their children. Listen here 
---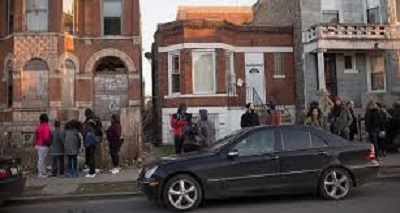 Racial segregation is costing the US billions of dollars a year. By Alicia Wallace / CNN

If communities across America were to become more racially integrated, it would be an "economic game changer," boosting gross domestic product growth by an estimated 0.3 percentage points in the span of a decade, Moody's Analytics has found. Deeply entrenched racial bias and segregation, however, are limiting the nation's potential and hampering economic growth by billions of dollars annually, the financial research firm's chief economists says. "Racial segregation and bias is costing all Americans," Mark Zandi, Moody's chief economist told CNN Business. "If we focus on this issue, and try to address that, it benefits everyone." Read more 
Related: 'It's better to be born rich and white than smart and poor in America,' new report finds. Rebekah Sager / Daily Kos
Related: The Life-Altering Differences Between White and Black Debt. By Ezra Klein / NYT Podcast
---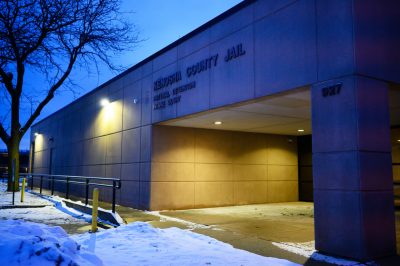 Wisconsin leads nation in imprisonment rates of Black people. By Deon J. Hampton / NBC News
Years of housing segregation and redlining have contributed to Wisconsin imprisoning its Black residents at a rate higher than any other state in the country, criminal justice experts say. One in every 36 Black people are currently in prison in the state, according to a report from The Sentencing Project, a group that advocates for reduced incarceration. Black people represent 42 percent of the state's total prison population despite accounting for only 6 percent of the total population. Read more 
Related: North Carolina Police Detective Fired After Allegedly Planting Fake Drugs On Black Men. By Nina Golgowski / HuffPost
---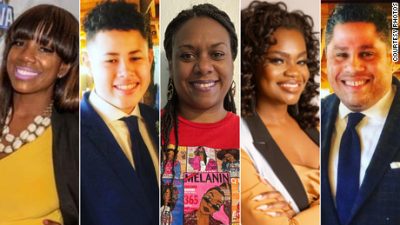 Latinos must confront anti-Black racism and colorism within their communities, writers argue in new anthology. By Nicole Chavez / CNN
Saraciea J. Fennell remembers how normal it seemed for her, her siblings and cousins, to use bleaching cream on their elbows and knees every day growing up. As dark-skinned Latinos, that's what they had been taught to do. "Once I got older, I realized it was an anti-Black practice because I was not being allowed to love the skin that I'm in," said Fennell, a Black Honduran writer based in New York City and editor of a new collection of essays and poems titled, "Wild Tongues Can't Be Tamed." The anthology, published Tuesday, explores topics that Latinos don't normally talk about — anti-Blackness, colorism, the intersection of Latinidad and Blackness, and numerous stereotypes, myths, and taboos in Latin American cultures. Read more
---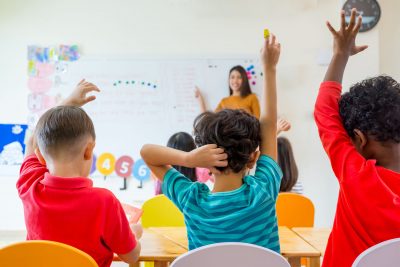 'Growing awareness': Schools focus new policies on equity with students back in school. By Safia Samee Ali / NBC News
Last spring, the Winston Salem/Forsyth County Schools in North Carolina decided it was time to overhaul their disciplinary policies in light of jarring data which showed that Black students in the district were five times more likely to get suspended than white students. Under the leadership of both a new superintendent and a deputy superintendent, the massive district which serves 53,000 students, of which 29 percent are Black students, partnered with a Massachusetts based nonprofit group, Engaging Schools, which helps schools develop more equitable practices, to craft more restorative policies. Read more 
Historical / Cultural
---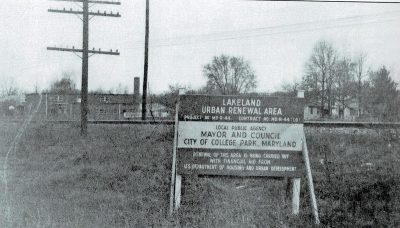 A university town explores reparations for a Black community uprooted by urban renewal. By Diane Bernard / Wash Post
Established at the turn of the 20th century on land prone to flooding, Lakeland was the only place in College Park that African Americans could live at the time, according to Mary Seis, a University of Maryland American Studies professor whose students have conducted oral histories with Lakelanders for the Heritage Project. With 150 single-family homes, one of the only Black high schools in Prince George's County, churches and dozens of social clubs and businesses, the community — which was less than one square mile — was a place where neighbors were literally families. Grandparents built houses for children, nieces or nephews on nearby plots. But by the early 1980s, all of that was gone. Several phases of urban renewal had bulldozed 104 of those 150 homes to the ground, leaving only a third of original Lakelanders in the community. Now, amid a racial reckoning following George Floyd's murder in Minneapolis last year, College Park is one of a small handful of cities seeking to rectify the damage to Black communities from federal urban renewal programs. Read more
---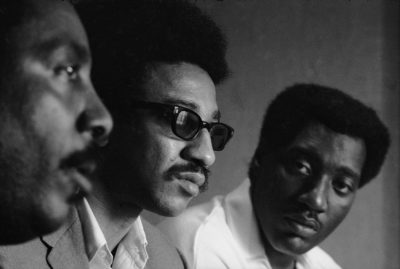 The Life of H. Rap Brown aka Jamil Al-Amin. By Rembert Browne / Time
Over the years, this is a man they called Jamil Al-Amin, Imam and Rap. A man who has a federal anti-riot act named after him. A man who had a verbal confrontation with President Lyndon Baines Johnson in the White House. That line from the Sugarhill Gang's 1979 classic "Rapper's Delight," "I'm hemp, the demp, the women's pimp/ Women fight for my delight"? It's pulled from his autobiography. In his story, there's a crescendo to this question of guilt or innocence. Did he or didn't he? But after a full examination of his life, a more pressing question emerges: What did Jamil Al-Amin do to piss America off so much? Shown is civil rights activist Dick Gregory, left, and musician Otis Redding flank H. Rap Brown at an August 1967 convention in Atlanta.     Read more 
---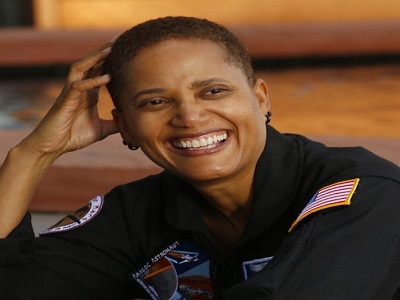 Sian Proctor, the first African American woman to pilot a spacecraft: 'The reality is that solving for space solves for Earth.' By KK Ottesen / Wash Post
Geoscientist and artist Sian Proctor, 51, made history in September as a member of the first all-civilian orbital spaceflight, SpaceX's Inspiration4 mission, and as the first African American woman to pilot a spacecraft. She lives in Tempe, Ariz. I've been a geoscientist my entire career. So climate change, all of that stuff, I already had that in me. But as an artist and a poet, all I kept thinking when I looked at our planet swirling and moving below us was that it was a portrait in motion. It was this amazing portrait that we get to paint. And influence. And how delicate, fragile, and beautiful it is. Read more 
---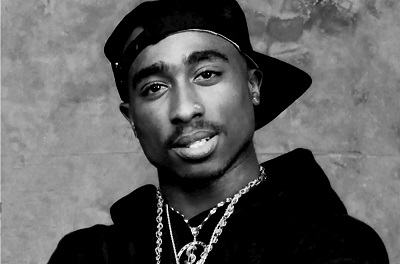 Tupac Shakur's life, legacy to be subject of massive exhibit. By Jonathan Landrum Jr. / ABC News

Tupac Shakur's handwritten lyrics from classic songs such as "California Love" and "Dear Mama" along with galleries that pay homage to his upbringing and late mother are among the features in a massive touring museum exhibit. The Shakur Estate announced Tuesday that the " Tupac Shakur. Wake Me When I'm Free " will open Jan. 21 in Los Angeles. The exhibit is described as a fully immersive, thought-provoking museum experience that explores the life and legacy of the late rapper. Read more 
Sports
---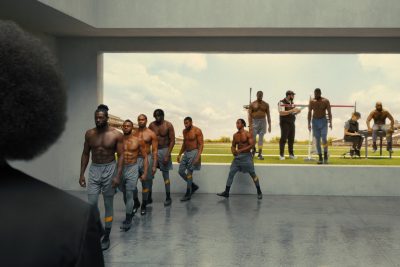 Kaepernick compares treatment of players at NFL combine to slavery. By Christopher Brito / CBS News

Free agent NFL quarterback and activist Colin Kaepernick compared the treatment of players at the NFL combine to slavery. The comparison was made in the coming-of-age Netflix series following Kaepernick's high school years called "Colin in Black & White," which premiered Friday. Speaking in the first episode, Kaepernick described how pro hopefuls are treated at the NFL combine, a four-day showcase where many prospects undergo physical and mental tests in front of football team coaches, executives, owners and scouts. "Coaches will tell you they're looking for warriors, killers, beasts," he said. "They say they want you to be an animal out there. And you wanna give them that. … What they don't want you to understand, is what's being established is a power dynamic." Read more 
---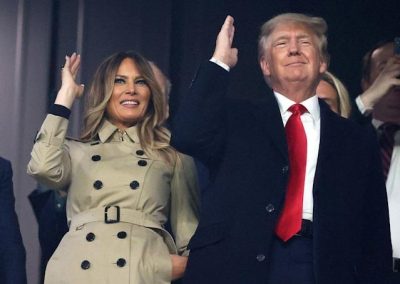 Atlanta Braves Fans Celebrate World Series Win With Racist Cheer That Won't Go Away. By Ron Dicker / HuffPost
Atlanta Braves fans in Truist Park watched their team win the World Series hundreds of miles away in Houston on Tuesday. But the viewing party included a cheer that doesn't belong anywhere. A local news reporter posted video of enthusiastic supporters doing the notorious "tomahawk chop" as the team was beating the Houston Astros in Game 6 on the way to its first World Series title since 1995. The synchronized display of chopping lights accompanied by a chant received praise from many on Twitter, but definitely not from the National Congress of American Indians. Earlier the group reiterated its position on the cheer, which many Native Americans consider racist and demeaning. Read more 
---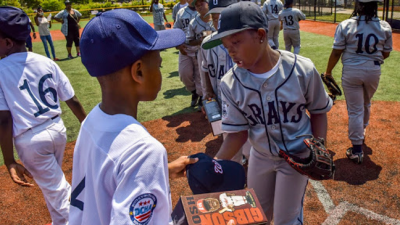 How MLB continues its focus on growing the sport among African Americans. By Richard Harris / The Undefeated
The 2021 season began with just 69 African American players among the 30 clubs. That's 7.6% of all players, down from a high of 18.7% 40 years ago. With so few African Americans around the diamond, can baseball expect to compete with basketball and football for African American fans? When asked about the dwindling number of African American players, Tony Reagins, MLB's chief baseball development officer, said, "It's a big concern." But his glass remains half full. "As a youngster, I had childhood [baseball] idols who were Black, but it's also an opportunity to really change a generation and bring baseball back to the forefront in the African American community." Read more 
---
New Black N.B.A. Coaches Wonder Why It Took So Long to Get a Shot. By Scott Cacciola / NYT
The N.B.A.'s coaching and executive ranks have long been dominated by white men, even though more than 70 percent of players are Black. But this year, Mosley became part of an unusual off-season, in which seven of eight head coaching vacancies were filled by Black candidates. Five of them, including Mosley, who was hired by the Orlando Magic in July, are first-time head coaches. The others are Wes Unseld Jr. of the Washington Wizards, Willie Green of the New Orleans Pelicans, Ime Udoka of the Boston Celtics and Chauncey Billups of the Portland Trail Blazers. Jason Kidd of the Dallas Mavericks and Nate McMillan of the Atlanta Hawks had been head coaches elsewhere before. Read more 
Site Information
---
Visit our home page for more articles, book/podcast and video favorites. And at the top of this page register your email to receive notification of new editions of Race Inquiry Digest. Click here for earlier Digests.
About Race Inquiry and Race Inquiry Digest. The Digest is published on Mondays and Thursdays. 
Use the buttons below to share the Digest in an email, or post to your Facebook, Linkedin or Twitter accounts.