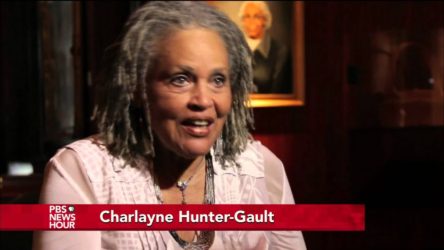 Featured – Derek Black grew up as a white nationalist. Here's how he changed his mind. By Charlayne Hunter-Gault / PBS News Hour

According to the FBI, hate crimes are on the rise in the U.S. Studies also suggest white nationalist and white supremacist ideologies are spreading. Derek Black was raised in a household that espoused such beliefs, but during college, his views gradually evolved. Special correspondent Charlayne Hunter-Gault talks with Black about his journey and the best way to help others find a similar path. Watch here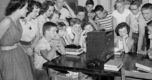 Can White Graduates of Racist Schools Unlearn Hate? By David Beard / Mother Jones
As kids, they were thrown into "segregation academies" in the South—private all-white schools where parents could send their children to avoid the integration of public schools, and where kids were, as one put it, "conscientiously and misguidedly furnished with an unbending white universe." At least 3,000 of these schools opened in the South in the early 1970s. By 1975, as many as 750,000 white students were being what they thought was "educated" there. Now, graduates of those all-white schools are telling stories about the resounding racism they learned—and the decades that some have spent unlearning or trying to unlearn it. Read more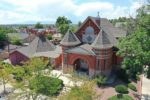 White Supremacist Plotted to Bomb Colorado Synagogue, F.B.I. Says. By Julie Turkewitz / NYT
Federal authorities in Colorado have arrested a man they accused of plotting to blow up a synagogue in Pueblo, a city two hours south of Denver, according to federal court documents. The man, identified as Richard Holzer, 27, used several Facebook accounts to promote violence and show support for the Holocaust, writing in July in a private message, for example, that he was "getting ready to cap people," the documents said. Read more  Also see, Anti-Semitism in the US today is a variation on an old theme.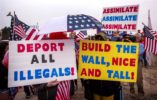 Survey: Trump's immigration rhetoric is negatively impacting Latinos' health. By Reuters / NBC News
The White House's anti-immigrant remarks are taking a toll on Latinos in the U.S., whether they be citizens or undocumented immigrants, a new study concludes. In a survey of patients who showed up at three urban California emergency departments, researchers found that half of Latino citizens and legal residents as well as three quarters of undocumented immigrants feel unsafe because of comments made by the administration. Read more
Today's great divide is not between left and right. It's between democracy and oligarchy. By Robert Reich / Salon
In the conventional view of American politics,  Joe Biden is a moderate while Elizabeth Warren and Bernie Sanders are on the left and Donald Trump is on the right. This conventional view is rubbish. Today's great divide is not between left and right. It's between democracy and oligarchy. Read more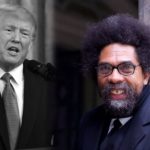 Cornel West on hope and resistance in the age of Trump: We must "find joy in the struggle." By Chauncey DeVega / Salon
I recently spoke with philosopher, public intellectual, activist, scholar, and author Dr. Cornel West about resistance and hope in the age of Trump as well as the unique role that black Americans have played in sustaining and fighting for the country's democracy. In this wide-ranging conversation, West explained how Donald Trump embodies the worst of American society — but that Trump's rise to power should not be a surprise. He also reflected on his support of Bernie Sanders, his criticisms of Barack Obama, and why American society needs challenging truth-tellers such as comedian Dave Chappelle. Read more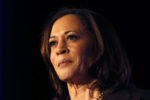 How Kamala Harris Went From 'Female Obama' to Fifth Place. By Christopher Cadelago / Politico
She entered the 2020 presidential race with promise and charisma, but is now sliding perilously close to irrelevance. What went wrong? And is it too late for her to reverse course? Read more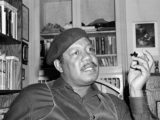 Novelist Ernest J. Gaines Dies At Age 86. By Richard Gonzales / NPR
Novelist Ernest J. Gaines, acclaimed author of The Autobiography of Miss Jane Pittman, and other novels about the struggles of African Americans in rural Louisiana, died at his home in Oscar, La., Tuesday at the age of 86. Read more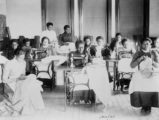 What W. E. B. Du Bois Conveyed in His Captivating Infographics. By Hua Hsu / The New Yorker
Du Bois who was teaching sociology at Atlanta University was invited to put together a multimedia presentation that testified to the eclecticism and resilience of the Negro community to be presented at the World's Fair in Paris in 1900. "Black Lives 1900: W. E. B. Du Bois at the Paris Exposition," a new book edited by Julian Rothenstein and out in November, from Redstone Press, reprints selections from more than three hundred and fifty photographs and around thirty statistical graphics that Du Bois and his curators assembled for what was called the "Exhibition of American Negroes."  Read more

Popeyes Sandwich Strikes a Chord for African-Americans. By John Eligon / NYT
Embedded in many of the catchy memes and witty messages is not just an affection for spicy seasoning and crisp breading. There's also a sentiment that Popeyes has struck a special chord for African-Americans and anybody who grew up eating black soul food — specifically, that its celebrated sandwich tastes like something that could have come from a black home kitchen. Read more

Harvard Law School traces its origins to an Antiguan slave owner. Now the country wants reparations. By Meagan Flynn / Wash Post
In an urgently worded letter recently sent to Harvard, Antigua and Barbuda Prime Minister Gaston Browne demanded that the university pay his country reparations "for the gains Harvard enjoyed at the expense" of Antiguan slaves. Browne's Oct. 30 letter to Harvard University President Lawrence Bacow — reported Tuesday night by the Miami Herald and Harvard Crimson — draws a direct line from Harvard Law School's success today to the oppression of Antiguans enslaved by a Massachusetts-based plantation owner in the Colonial era. Read more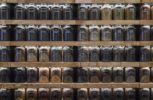 'Lynch him!' A century after a white mob hanged a black man from a tree, soil from the site is being preserved. By DeNeen L. Brown / Wash Post
As flames leaped from a burning store here, an angry white mob tied a rope around the neck of a 22-year-old black man and dragged him out of the store, across the road, and hanged him from a locust tree. The mob, firing pistols in the air and shouting "Lynch him!" attacked George W. Peck, who had been accused — but not convicted — of attempted assault of a white girl who had been milking a cow in a nearby barn. More than 100 years later, community members working with the Montgomery County Lynching Memorial Project collected soil from the site where Peck was unjustly killed — without trial. Read more

HBO's 'The Apollo' Chronicles the Theater's Struggles and Triumphs. By Dan Reilly / Fortune
Roger Ross Williams, who regularly attended the theater's famed Amateur Night as an NYU student, gladly took on the "huge, huge, huge task" of telling the theater's story and the end result, The Apollo, debuts on HBO Wednesday. With archival video, photographs, and documents—much of it discovered in the theater's basement—he traces the Apollo's origins from its 1934 opening as an integrated theater, through its years in disrepair and bankruptcy, to its current day status as a thriving New York State-owned nonprofit. Read more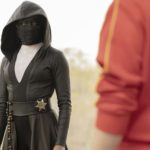 "Watchmen" creator and star: This is America's history, not just black or white history. By Melanie McFarland / Salon
On a recent temperate, brilliant Tuesday afternoon, Regina King hosted me in a San Francisco hotel's rooftop cabana to chat about "Watchmen," Damon Lindelof's new HBO drama in which she's currently starring. King was in San Francisco to attend a public screening of the first two episodes, followed by a question and answer session. And there were bound to be many, many questions given the passionate reaction to the first episode. Read more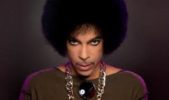 What critics are missing about Prince's raw, rule-breaking memoir. By Clay Cane / CNN
"The Beautiful Ones" is exactly what I would expect a Prince memoir to be: complicated, nuanced, unconventional and written in a language that certain people may not understand — unless, of course, they are willing to do the work. The book, co-written by Dan Piepenbring, an editor at The Paris Review, has drawn mixed reviews at best since its release earlier this week. Read more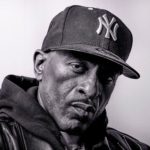 Rap legend Rakim opens up about finding his unique, intellectual sound and transforming hip-hop. By D. Watkins / Salon
Some of us were too young to comprehend the complex ideas Rakim spat, but his voice and presence drew us all in; we were hooked. The Rakim addiction stretched far past my neighborhood — people felt like this all over the country. The Source magazine named the 51-year-old MC "the greatest lyricist of all time." Rakim's early hits still bump in clubs all over the world, and he's still touring after 33 years in the game. How is this possible when most hip-hop artists fade into obscurity after their first hit, if they are even lucky enough to have a hit at all? Rakim answers this question and many more when we sat down for an episode of "Salon Talks," in which we discuss his new memoir "Sweat the Technique" and how he has witnessed hip-hop evolve over three decades. Read more
Visit our home page for more articles. And at the top of this page register your email to receive notification of new editions of Race Inquiry Digest.   Click here for earlier Digests. 
Use the buttons below to share the Digest in an email, or you can post to your Facebook, Linkedin or Twitter accounts.