Featured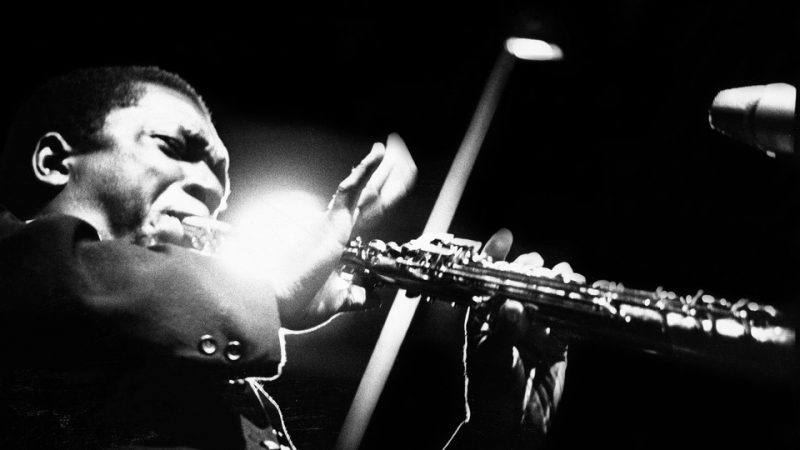 John Coltrane's 'A Love Supreme' Lives On. By David A. Graham / The Atlantic

A rare live performance of the jazz legend's masterpiece, A Love Supreme, was thought to be lost to history. But it wasn't.
One Saturday in October 1965, John Coltrane did something unusual: He picked up his tenor saxophone and led his band into a performance of his masterpiece, A Love Supreme, a work he rarely played live. That evening in Seattle, the ensemble unfurled a revelatory rendition—looser and more raucous than the recorded version, losing none of its devotion but trading solemnity for ecstasy.
"Everyone knew that something very, very special had happened," David Friesen, who played as a member of the opening act that night and is now a prominent bassist and composer, told me. "It's hard to put it into words. You know?" Moments like this are ephemeral, preserved only in the minds of lucky attendees, few of whom have ever spoken about the concert. The music was lost to the ages. Listen here 
Political / Social
---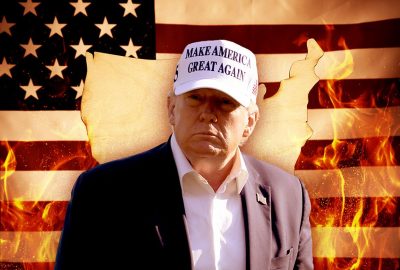 A New Confederacy: Trump and the Republicans have already seceded. By Lucian K. Truscott IV / Salon
You know which ones they are: Nineteen states have enacted 33 laws that make it harder for people to vote, according to the Brennan Center for Justice. Fifteen states made it harder to apply for a mail-in ballot. Four states limited mail-in ballot drop boxes. Four states imposed stricter mail-in ballot signature requirements. Eight states imposed harder voter ID requirements. Seven states made it easier to purge voters from the rolls. Three states reduced the number of polling places and voting hours. One of those countries-within-a-country, in the words of the esteemed lawyer and Harvard professor Laurence Tribe, "has no set of constraints, no belief in the norms, no commitment to the Constitution or the rule of law, while the other side is trying to observe the rules." Read more 
Related: As a stunning new report reveals Trump's threat to democracy, Republicans shrug. By Paul Waldman / Wash Post
Related: Facebook and Trump: America is sleepwalking towards fascism. By Amanda Marcotte / Salon
Related: Beto O'Rourke: Democrats Will Lose Majorities If They Don't Pass Voting Rights Bill. By Ari Berman / Mother Jones
---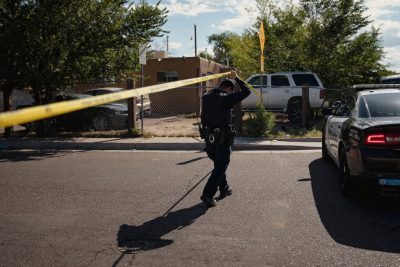 Can America Reform Policing and Fight Crime at the Same Time? By Charles M. Blow / NYT
Black people are suffering disproportionately from both state violence and community violence during this pandemic, not to mention that they are nearly three times as likely to be hospitalized and twice as likely to die of Covid as white people. But America doesn't have a great track record of responding to the plight of Black people in times of crisis. We have seen too often how the lust to punish Black criminality — to inflate and pathologize it — wins out over all else. Often, the crusaders use Black victims of crimes themselves as justification. Read more 
Related: Black Children Were Jailed for a Crime That Doesn't Exist. Almost Nothing Happened to the Adults in Charge. By Meribah Knight and Ken Armstrong / ProPublica 
---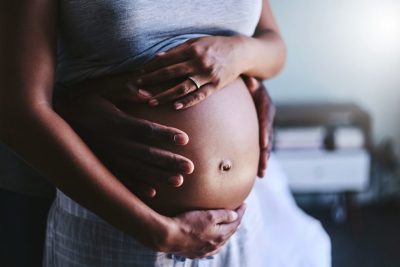 'Echoes of the Past': Study Points to Redlining as a Factor in Premature Birth, Maternal Health. By Joseph P. Williams / US news

Related: Black Covid patients receive fewer medical follow-ups, study shows. By Kynala Phillips / NBC News

Related: Black Women Are Hit Hardest by Fibroid Tumors. By Hilda Hutcherson / NYT
---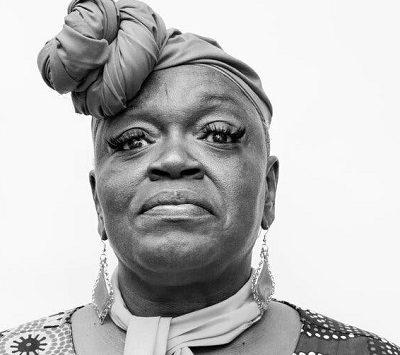 When It Costs $53,000 to Vote. by Jesse Wegman / NYT

When Ms. Bolden sat to be photographed by The Times earlier this year, she said she had received a letter informing her that her outstanding debt was a few hundred dollars. Then she checked the Volusia County website and learned that she actually owes nearly $53,000. "I was so taken aback," she said. "I was like, What? That's not right. I was just deflated. It's like, when is this going to end?"
Ms. Bolden is one of more than 700,000 people in Florida who are barred from voting because they can't afford the financial obligations stemming from a prior felony conviction. "It's like I'm not a citizen," she said. "That's what they're saying." Read more 
---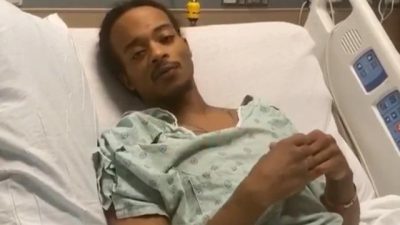 Justice Department won't charge officer who shot Jacob Blake. By Victoria Albert / CBS News
The Department of Justice announced Friday that it will not pursue federal criminal civil rights charges over the shooting of Jacob Blake, a 30-year-old Black man who was shot in the back multiple times by a police officer in Wisconsin in August 2020. The department said there is not enough evidence to prove that the officer who shot Blake "willfully" violated his civil rights, which is the required standard for pressing charges.  Read more 
---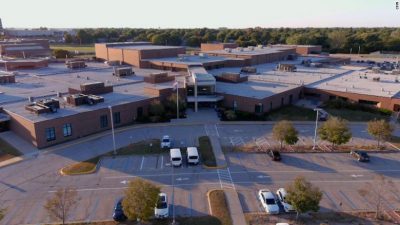 A slavery petition was the latest racist incident at this school. Parents and lawmakers are fed up. By Evan McMorris-Santoro and Linh Tran / CNN

Related: Texas school district pulls books by acclaimed Black author amid critical race theory claims. By David K. Li / NBC News
Related: Beyond the Bubble: South lake / Podcast 

Related: These Texas teens stayed silent about racism. Then their Black principal was suspended. By Hannah Natanson / Wash Post 
---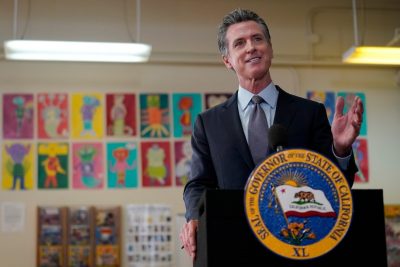 California becomes first state to require ethnic studies for high school graduation. By Meryl Kornfield /  Wash Post

---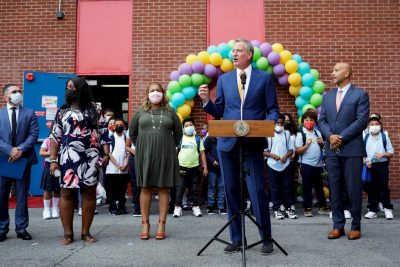 New York City to Phase Out Its Gifted and Talented Program. By Eliza Shapiro / NYT
Mayor Bill de Blasio on Friday unveiled a plan to overhaul gifted and talented education in New York City elementary schools, calling for sweeping changes to a highly selective program that has been widely criticized for exacerbating segregation in the nation's largest school system. Under Mr. de Blasio's plan — released when he has just three months left in office — elementary school students who are currently enrolled in gifted classes would become the final cohort in the existing program. Read more 
---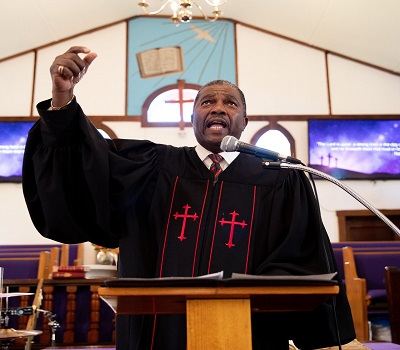 A Safe Space': Black Pastors Promote Vaccinations from the Pulpit. By Liam Stack / NYT

Only 55 percent of Black New Yorkers have received at least one vaccine dose, compared with 92 percent of Asian Americans, 75 percent of Hispanic residents and 62 percent of white residents, according to data published by the city government. Community leaders attribute that low vaccination rate to a combination of factors, primarily a history of racism in the medical system and a subsequent distrust of authorities. To address the gap, health officials and some Black churches have sought to use the power of the pulpit to vouch for the safety of vaccines and to push back against misinformation. They have also hosted vaccination events in church halls or from mobile vans parked outside of churches after Sunday services. Read more 
---

Ozy Shows That Serious Black Media Needs a New Business Model. By Lauren Williams / NYT
Like many others in the media business, I couldn't look away from the drama that unfolded last week around Carlos Watson and his company Ozy Media. Once a Black-run media darling among investors and advertisers, it's now at least temporarily shuttered after a New York Times column exposed its inflated audience metrics, a fraud allegation and other concerning business practices. Read more
---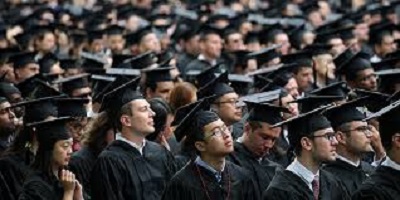 Why white students are far more likely to graduate than Black students at public universities. By Olivia Sanchez / NBC News

White students at Northeastern Illinois University are five times more likely to graduate than Black students and more than three times more likely to graduate than Latino students, according to federal data. The problem is pervasive: Nationally, white students at public colleges are 2½ times more likely to graduate than Black students and 60 percent more likely to graduate than Latino students. A variety of reasons contribute to the gaps. Financial pressure — whether sheer lack of funds or the need to hold down paying jobs while in college — is a primary reason. Spending excessive time in remedial classes that carry no college credit but drain financial aid is another. Many Black and Latino students may also drop out because they feel excluded or isolated. Read more 
Related: Funding to HBCUs Slashed By House Dems to $2 Billion After Biden's Spending Package Plan Included $45 Billion. By Niara Savage / Atlanta Black Star
Historical / Cultural
---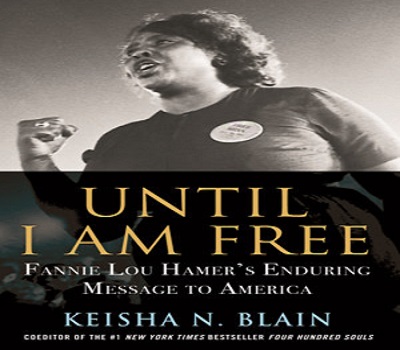 "Until I Am Free": Keisha Blain on the Enduring Legacy of Voting Rights Pioneer Fannie Lou Hamer. By Amy Goodman / Democracy Now
As Republican lawmakers attempt to make it harder to vote in states across the country, we look at the life and legacy of Fannie Lou Hamer, the civil rights pioneer who helped organize the Mississippi Freedom Democratic Party. Historian Keisha Blain writes about Hamer in her new book, "Until I Am Free: Fannie Lou Hamer's Enduring Message to America." In addition to fighting for voting rights, Hamer challenged state-sanctioned violence and medical racism that Black women faced. Blain based the book's title on a frequent saying of Fannie Lou Hamer's: "Whether you are Black or white, you are not free until I am free." Read more 

---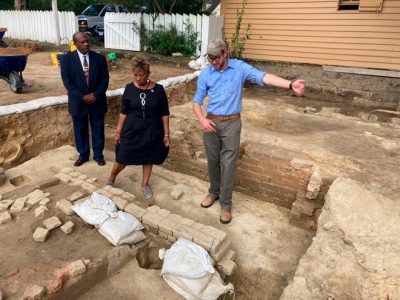 One of the nation's oldest Black churches unearthed in Virginia. By Ben Finley / USA Today
The brick foundation of one of the nation's oldest Black churches has been unearthed at Colonial Williamsburg, a living history museum in Virginia that continues to reckon with its past storytelling about the country's origins and the role of Black Americans. The First Baptist Church was formed in 1776 by free and enslaved Black people. They initially met secretly in fields and under trees in defiance of laws that prevented African Americans from congregating. By 1818, the church had its first building in the former colonial capital. The 16-by-20-foot structure was destroyed by a tornado in 1834. First Baptist's second structure, built in 1856, stood there for a century. But an expanding Colonial Williamsburg bought the property in 1956 and turned it into a parking lot. Read more 
---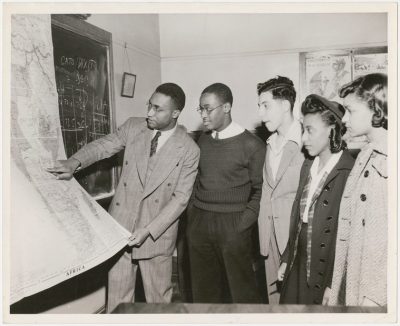 Lawrence Reddick and the Communal Acts of Black History. By Stephen G. Hall / AAIHS
African American history has always been a communal act. From its inception in the nineteenth century, Black men and women, ministers, abolitionists, writers, orators, and bibliophiles rooted historical sensibilities in the lived experiences of African Americans. They commemorated and celebrated the Black past in public spaces, collected and preserved the raw material of the Black past, and produced texts chronicling the Black presence from the earliest ages of humankind. This point is demonstrated in David Varel's powerful biography, The Scholar and the Struggle: Lawrence Reddick's Crusade for Black History and Black Power.  Read more 
---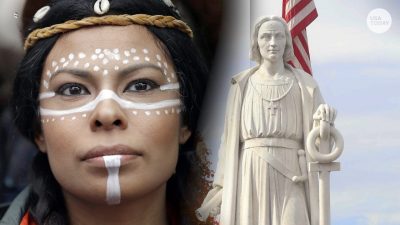 Indigenous Peoples' Day: Biden becomes first president to mark day.
President Joe Biden on Friday issued the first-ever presidential proclamation of Indigenous Peoples' Day, lending the most significant boost yet to efforts to refocus the federal holiday celebrating Christopher Columbus toward an appreciation of native peoples. "For generations, Federal policies systematically sought to assimilate and displace Native people and eradicate Native cultures," Biden wrote in the Indigenous Peoples' Day proclamation. "Today, we recognize Indigenous peoples' resilience and strength as well as the immeasurable positive impact that they have made on every aspect of American society." Read more 
Related: 'Truth and Healing Commission' could help Native American communities traumatized by government-run boarding schools that tried to destroy Indian culture. By David R. M. Beck / The Conversation
---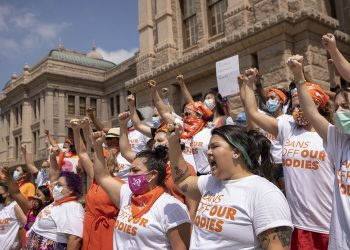 'We're talking about a big, powerful phenomenon': Multiracial Americans drive change. By Silvia Foster-Frau, Ted Mellnik,  and Adrian Blanco / Wash Post
---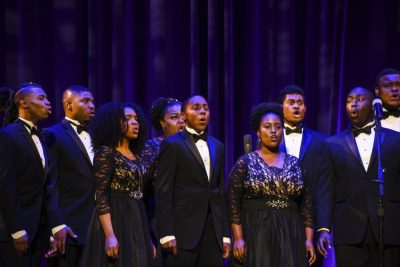 Fisk's Jubilee Singers celebrate 150 years of American tradition. By Esohe Osabuohien / NBC News

The anniversary of the Fisk Jubilee Singers comes amid renewed interest in historically Black colleges and universities, or HBCUs, like Fisk. Enrollments and private endowments have risen at many HBCUs nationally after years of federal underfunding and a lack of private donations. Federal funding for private HBCUs decreased by 42 percent from 2003 to 2015, according to a 2019 report by the American Council on Education. Even as the Fisk Jubilee Singers have dealt with their own challenges, such as rehearsing in inadequate spaces that lacked air conditioning — which sometimes resulted in the 16-member ensemble's practicing in temperatures over 83 degrees — the choir, which won a Grammy Award this year, has managed to contribute to the university's coffers by raising $25,000 to $50,000 a year.  Read more 
---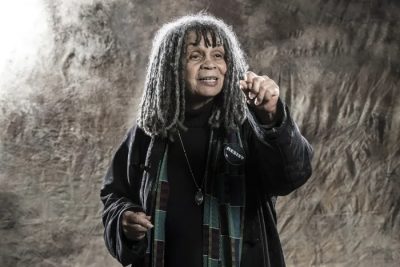 Philadelphia poet Sonia Sanchez wins Gish Prize. by Erin McCarthy / The Philadelphia Inquirer

Philadelphia's own Sonia Sanchez has won the Dorothy and Lillian Gish Prize, one of the country's most prestigious and generous arts honors. The poet, educator, and activist was selected for the $250,000 cash award "in recognition of her ongoing achievements in inspiring change through the power of the word," the Gish Prize Trust announced Thursday. The 87-year-old Sanchez has contributed through her writing, poetry, mentorship, and activism in the civil and human rights movements. She has written more than 20 books, including Shake Loose My Skin: New and Selected Poems, Homegirls and Handgrenades, and Collected Poems, published earlier this year. Read more 
---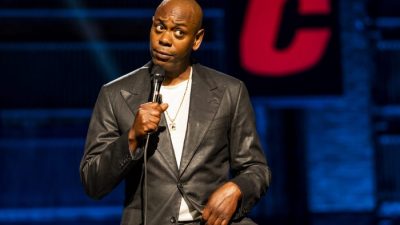 Dave Chappelle refuses to evolve. By Justin Tinsley / The Undefeated
They say that pride comes before the fall but it's jealousy that more times than not leads to war. And that's currently what Dave Chappelle finds himself in. Early on in The Closer, the legendary comedian's final Netflix stand-up, Chappelle brings up DaBaby and how the rapper flew way too close to the sun with his anti-gay tirade at Rolling Loud. Chappelle says society cared more about what was said to the LGBTQ community rather than what was done to a Black man. It is true that DaBaby, in 2018, shot and killed a 19-year-old man at a North Carolina Walmart. Yet, what Chappelle failed to mention was that DaBaby has always claimed it was self-defense (the victim's family refutes that). Read more
Sports

---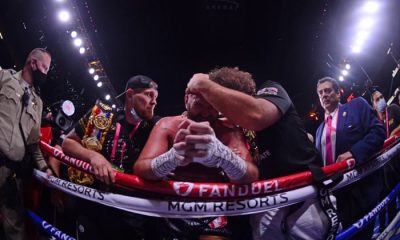 Tears of relief show how far Fury was pushed by Wilder in fight for the ages. By Donald McRae / The Guardian
After one of the great fights in heavyweight history was all over, Tyson Fury lent over the ropes and said a silent prayer. The world champion had just knocked out Deontay Wilder in the 11th round of a tumultuous contest and his arms pressed down on the ropes as he bowed his 6ft 9in frame in relief and gratitude. Fury's gloves were off but his hands were still covered in their sweat-sodden wraps. He laced his fingers together in a familiar old ritual for the victorious Gypsy King. Read more
---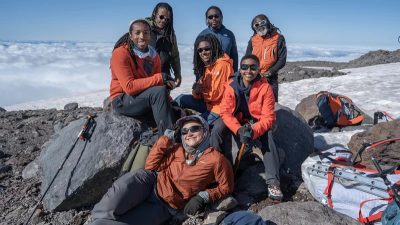 Full Circle Everest hopes to be the 1st all-Black team to climb Everest. By Sharon Pruitt-Young / NPR

Only 10 Black people have made it to the top of Mount Everest. Now, a team called Full Circle Everest hopes to become the first all-Black group to summit the world's highest mountain — and, in doing so, to inspire more Black people to spend more time in the outdoors. Full Circle Everest is a crew of nine climbers. Philip Henderson, 58, an outdoorsman and mountaineer with more than 30 years of experience, is one of them. After an injury prevented him from playing traditional sports, Henderson says, "I realized that, you know, life is short. You should do whatever it is that you want to do in life." Read more 
---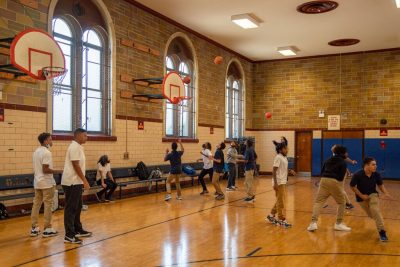 The School That Aspires to Be a Basketball Factory (Not That Kind). By David Waldstein / NYT

From the moment Naimah Pearson heard there would be a new charter school in the Bronx focused on basketball, she wanted to go. She did not know much about Earl Monroe, the Hall of Fame player for whom the school is named, and was aware she would have a complicated, hourlong commute from the South Bronx to get there every day. But a school centered on basketball, with a curriculum devoted to every aspect of the sport's vast and growing ecosystem? That was surely for her, she told her parents. So she entered a lottery and won a spot in the first ninth-grade class at the Earl Monroe New Renaissance Basketball School, temporarily located in Pelham Bay. Read more 
Site Information
---
Visit our home page for more articles, book/podcast and video favorites. And at the top of this page register your email to receive notification of new editions of Race Inquiry Digest. Click here for earlier Digests.
About Race Inquiry and Race Inquiry Digest. The Digest is published on Mondays and Thursdays. 
Use the buttons below to share the Digest in an email, or post to your Facebook, Linkedin or Twitter accounts.