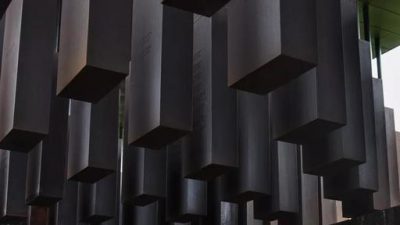 Featured – The German model for America. By Mattie Kahn / Vox
The long and public reckoning that followed the Holocaust shows a path forward for a United States that desperately needs to confront its racist past. Determined to see a more honest reflection of the horrors perpetrated at Dachau, a group of survivors and historians issued a series of recommendations to redo the memorials there. Such acts of cultural rehabilitation and renovation were taking place all across German cities and towns. The question is one that the United States has begun to probe, with white Americans jolted awake this summer to the realization that perhaps streets should not be named for slave owners and domestic terrorists or crowned with statues exalting the traitors who declared a rebel government. Read more 
Related: The Monuments Project: Building the commemorative landscape 21st-century America needs. By Elizabeth Alexander / Salon
Related: The 1619 Chronicles. By Bret Stephens / NYT
---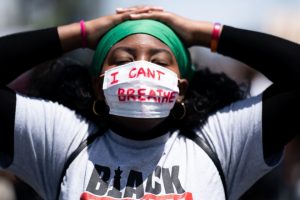 How Black people maintain hope — and why that's so important. By Erin Aubry Kaplan / LA Times

Well, here we are again. With the most consequential presidential election in modern times approaching faster than anybody wants it to, and with the richest and most powerful country in the world threatening to collapse under the weight of its worst and most undemocratic impulses, Black people's reenergized fight for equality could potentially pull America back from the abyss. In the midst of moral chaos, the fight to validate Black lives once again requires the nation to examine its own ideals in order to definitively answer the age-old question: What kind of a country are we? Read more 
Related: Fed Up, These Black Americans Say It's Time To Get Out Of The U.S. By Emilly Peck / HuffPost
---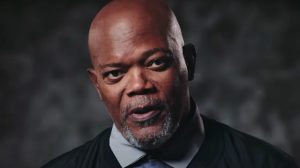 Samuel L. Jackson Hits Donald Trump, GOP With 'Vote, Dammit, Vote' Video. By Lee Moran / HuffPost

Samuel L. Jackson urged Americans to "vote, dammit, vote" in a new video that calls out voter suppression. The "Pulp Fiction" star accused President Donald Trump and Republicans of carrying out the "same old dirty tricks" in the spot released online by Democratic nominee Joe Biden's campaign Friday. "If your vote didn't matter, they wouldn't try so hard to take it from you," said Jackson. "Vote early. Vote like your life depends on it. I'm exercising my right to vote, and you should too." "Not because I want you to," added Jackson, as images of Trump appeared on the screen. "But because he doesn't." "Vote, dammit, vote," concluded the "Captain Marvel" actor, who's previously called the president a "motherfucker" and repeatedly scorched Trump supporters' unwavering support for him. Read more
---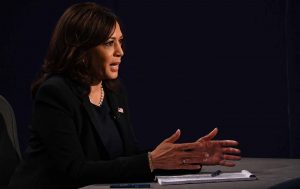 Kamala Harris Made It Look Easy. It Wasn't. By Joan Walsh / The Nation
I was thrilled just to see Kamala Harris on that stage with sad-sack Vice President Mike Pence. Normally, he's not supposed to be alone with any woman but his wife, whom he calls "Mother." Yet he sold out his alleged Christian values to be the running mate of the thrice-married adulterer credibly accused of abusing a couple of dozen women and banging a porn star, and caught on tape bragging that he can "grab women by the pussy," which we learned four long years ago yesterday. Read more 
Related: Kamala Harris walked a fine line familiar to many women of color during the debate. By Janell Ross / NBC News
Related: America hates to let Black women speak. By Karen Attiah / Wash Post
---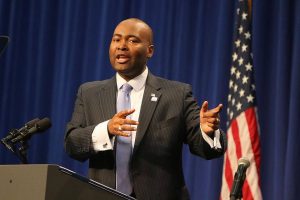 Jaime Harrison sets Senate fundraising record with $57 million haul in South Carolina. By Max Greenwood / The Hill

Democrat Jaime Harrison pulled in $57 million in the third quarter of 2020 for his bid to unseat Sen. Lindsey Graham (R-S.C.), setting an all-time fundraising record for a U.S. Senate candidate. Harrison's staggering third-quarter haul smashed the previous record of $38.1 million set by former Rep. Beto O'Rourke (D-Texas) in 2018. Read more 
Related: Jaime Harrison aims to forge a new coalition in S.C., oust Sen. Lindsey Graham and trigger a political earthquake. By Paul Kane / Wash Post
---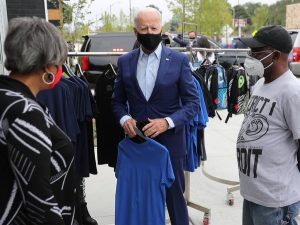 Biden's Test In Michigan: Winning Over Black And Brown Voters Disillusioned In 2016. By Asma Khalid / NPR
Democrats' so-called "blue wall" crumbled in 2016 as Trump eked out a victory in Michigan by 10,704 votes. It was the first time the state elected a Republican for president since George H.W. Bush in 1988. Turnout in Detroit's solidly Democratic Wayne County fell with roughly 34,000 fewer voters in 2016 compared with in 2012. People may be uncertain, people may not be sure about Biden per se. But they damn sure don't want Trump," said Branden Snyder, executive director of Detroit Action, a group focused on building political power among low-income Black and brown people in the city. Read more
---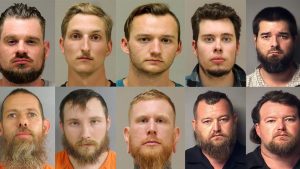 The plot against Whitmer won't be the last white supremacist threat. By Kathleen Belew / Wash Post

FBI agents have disrupted and stopped what they say was a conspiracy by militia movement members to kidnap Michigan Gov. Gretchen Whitmer (D). They discussed arson of her vacation home and other targets and kidnapping her for "trial." This isn't just a one-off event or the work of a few mad actors — it's part of a rising tide of white power activity, one that poses an imminent danger to American democracy. The Department of Homeland Security's threat assessment report, released earlier this week after a long wait, made that clear: White power movement violence and affiliated extremism is, by far, the greatest terrorist threat to our nation. Read more 
Related: Michigan AG Says White Supremacist Groups Behind Plot To Kidnap Gov. Whitmer. By Venessa Romo 
Related: Contested elections can unleash violent white supremacy. We have seen it before. By Calvin Schermerhorn / Wash Post 
---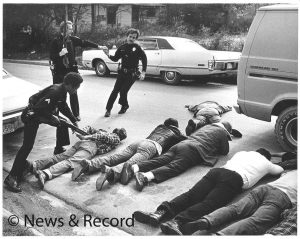 Greensboro Massacre: City Apologizes 41 Years After Cops Allowed Klan, Nazis to Kill 5 Antiracists. By Amy Goodman / Democracy Now 
Nearly 41 years after Ku Klux Klansmen and American Nazis shot dead five antiracist activists in the town of Greensboro, North Carolina, the City Council there has passed a resolution apologizing for the attack and the police department's complicity in the killings. We speak with two survivors of the 1979 attack, Reverend Nelson Johnson and Joyce Hobson Johnson, who say the city's apology acknowledges "the police knew and chose to do nothing. In fact, they facilitated what we name now as a North American death squad." Read more
Related: Families Seek New Investigations Into Old Police Killings After Summer Of Protests. By Denise Lavoie / HuffPost
---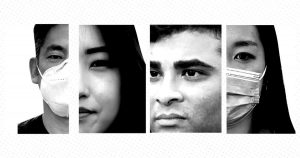 How Asian Americans are fighting bias and racism in 2020. By Alvin Patrick / CBS News
The year 2020 has been a battle for Asian Americans. A battle for their lives in a pandemic. A battle against racial bias and attacks. A battle for respect as essential workers and business owners. Most of all, it has always been a struggle to be seen and heard as Americans. CBS News correspondent Nancy Chen reports on a new generation of Asian Americans who have found common ground with Black Lives Matter and the shared experience of discrimination. Read more 
Related: Affirmative action debate ignores Asian American community college students. By Claire Wang / NBC News 
Related: Justice Department sues Yale, alleging discrimination against White and Asian applicants. By Susan Svrluga / Wash Post 
---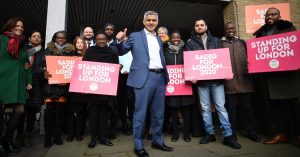 What We Can Learn From the Rise and Fall of 'Political Blackness.' By Kwame Anthony Appiah / NYT
The old British concept of "political Blackness," the heyday of which stretched from the late 1970s to the early 1990s, would make nonsense of such questions in a very immediate way: Ms. Harris's mother, by this definition, is just as Black as her father. For proponents of political Blackness, "Black" was an umbrella term that encompassed minorities with family origins in Asia and the Middle East as well as in Africa and its diaspora. Read more 
---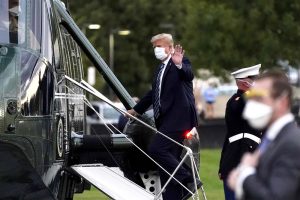 'Disconnected from reality': Latinos hit hard by Covid slam Trump's remarks. By Nicole Acevedo / NBC News
Fiana Tulip has been thinking about her mother's death every day for the past three months. Her mother, a respiratory therapist in Texas, died July 4 alone in a hospital bed after a week with Covid-19. "I had truly hoped that he would be humbled by his own experience and the experience of seeing cases erupt among his staff," Tulip, 40, told NBC News. "I hoped that he would act decisively to persuade his supporters that wearing masks and social distancing were essential to protecting themselves and their loved ones." Read more 
---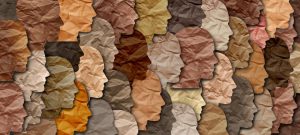 California Ushers In A Bold New Era Of Board Diversity. By Michael Peregrine / Forbes
Efforts to secure diversity on corporate boards have reached a new level of intensity. Governor Gavin Newsom of California signed a statute into law on Wednesday, September 30, which will require publicly held corporations whose principal executive offices are located in California to satisfy mandated levels of racially, ethnically and other diverse directors beginning in 2021. Read more 
---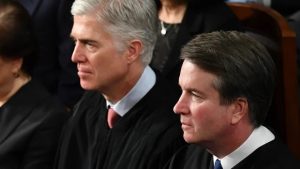 Trump and McConnell's mostly white male judges buck 30-year trend of increasing diversity on the courts. By Rorie Solberg / The Conversation
In nominating Amy Coney Barrett to replace the late justice Ruth Bader Ginsburg, President Donald Trump fulfilled his pledge to put another woman on the U.S. Supreme Court. But most of the 218 judges Trump has so far appointed to the federal judiciary – with the steadfast collaboration of Senate Majority Leader Mitch McConnell – are not women or judges of color. Our study on judicial diversity, which ended in July 2020, shows that Trump-appointed judges are 85% white and 76% men – the least diverse group of federal judges seen since Ronald Reagan. Read more 
---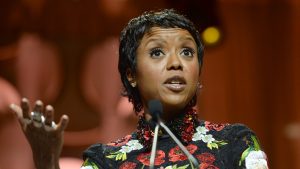 Princeton building once named for Woodrow Wilson to be named after Black alum Mellody Hobson. By Stephen Smith / CBS News
Princeton University is naming a residential college for alumna and major donor Mellody Hobson, the first Black woman to have that honor in the school's history. Hobson College will be built on a site once named for former President Woodrow Wilson, the school announced Thursday. Princeton announced in June that it would remove Wilson's name from its School of Public and International Affairs and one of its residential colleges, citing his "racist thinking and policies." Hobson, a successful businesswoman and former CBS News contributor, was honored after making a generous donation to her alma mater. She said she's proud to help erase Wilson's racist legacy. Read more
---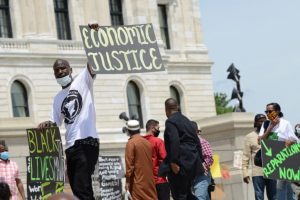 Mapping a Plan for Reparations in the Twenty-First Century. By Ashley Dennis / AAIHS
As the U.S. reckons with systemic racism in the wake of global protests over the murder of George Floyd, Breonna Taylor, and Ahmaud Arbery, reparations for Black people has resurfaced as a part of the solution to racial injustice and has gained support at unprecedented levels in modern history. The city of Asheville, NC recently joined Evanston, IL in approving reparations for its Black residents, while places such as Seattle, WA; Providence, RI; and the state of California consider implementing reparation programs. Thus, From Here to Equality: Reparations for Black Americans in the Twenty-First Century is a timely and vital contribution to national discussions about reparations. Read more
---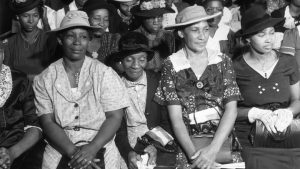 Why Black Parishioners Are Leaving Churches. By Dara T. Mathis / The Atlantic

Across the country, Black Americans feel under siege from the coronavirus pandemic and raw from the police brutality fueling Black Lives Matter protests. But some are nursing another intimate wound: their church's failure to acknowledge their pain. Many Black parishioners, especially those at multiracial institutions, bristle when they hear rhetoric from church leaders that ignores how health inequities and racism are affecting the Black community right now. Others are hurt by their church's conspicuous silence on these issues. The result is a quiet but resolute contingent of Black church members leaving their congregation to seek spiritual healing elsewhere. Read more
---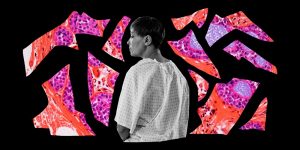 Why Black women face disproportionate rates of breast cancer. By Maura Hohman / NBC News
Black women are 40 percent more likely to die from breast cancer than white women. Black women are also more likely to be diagnosed at a later stage or at a younger age. Death rates for white women with breast cancer are improving more rapidly than for Black women, 
according to the Centers for Disease Control and Prevention
.
Read more 
---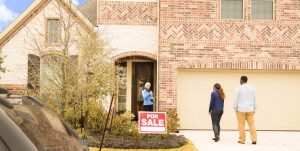 Redlining was outlawed in 1968. Here's how the practice is still hurting Black Americans. By CBS News
The 1968 Fair Housing Act outlawed redlining nationwide. But the disastrous effects of the discriminatory practice are still contributing to today's wealth gap between Black and White Americans. "I think you see it in every city in America," Atlanta councilman Amir Farokhi told CBS News' Michelle Miller. "This is where the basis of segregated neighborhoods remains to this day." Farokhi represents a divided district in Atlanta — half the area is enjoying the bloom of reinvestment, while the other is still blighted. Read more 
Related: Blacks still pay more than others for home ownership, MIT study finds. By Reuters / NBC News 
---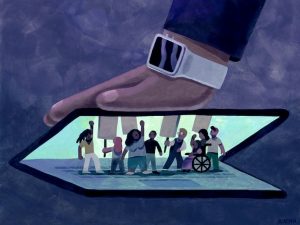 Silicon Valley is famously liberal. Then, investors and employees started clashing over race. By Nitasha Tiku / Wash Post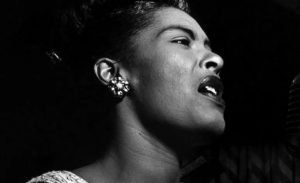 The United States vs. Billie Holiday. By Lawwrence Wu / NPR

Billie Holiday helped shape American popular music with her voice and unique style. But, one song in particular has become her greatest legacy — "Strange Fruit." The song paints an unflinching picture of racial violence, and it was an unexpected hit. But singing it brought serious consequences. Listen here
---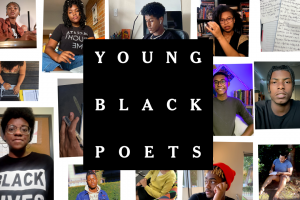 Listen Up: These Young Black Poets Have a Message. By Maya Phillips / NYT
How do we — the artists, the writers, the ones who are so used to squaring off with the worst of ourselves, our world, our humanity — find a language suitable for our current state of disaster, which is almost biblical in its force and Shakespearean in its unfolding? The 10 young Black writers in this project — talented poets from Oakland, Houston, St. Louis, Chicago, New York, Nashville, New Orleans and Los Angeles — are using the tools at their disposal, whatever they have. Listen here 
---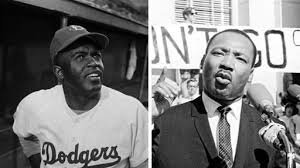 Families of Jackie Robinson and Martin Luther King Jr. condemn Trump for using images of civil rights icons in ad. By Christopher Brito / CBS News
The families of Jackie Robinson and Dr. Martin Luther King Jr. slammed President Trump after his reelection campaign unveiled a new ad showing images of the civil rights icons. The 90-second ad released this week starts by showing pictures of Robinson, King and inspiring moments in U.S. history while touting American exceptionalism. Read more
---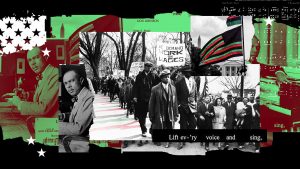 Lift Every Voice and Sing: The history, the lyrics and the impact. By Faith Karimi and AJ Willingham / CNN

For more than a century, "Lift Every Voice and Sing" has held a powerful place in American history. The hymn is known as the Black National Anthem, but it's more than that. It's a history lesson, a rallying cry, a pledge of unity, and as people gather to fight for equality and justice, it is an ever-present refrain. Here's a tour of the historical and cultural meaning behind the lyrics. Watch here 
---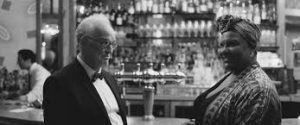 Radha Blank relearns how to live in color in 'The Forty-Year-Old Version.' By Soraya Nadia McDonald / The Undefeated 
Everything about Radha, the star character of The Forty-Year-Old Version, suggests that she should have her life figured out. She's got her own apartment and a steady job. She's mothering herself because her actual mother is dead. And she's about to turn 40. Instead, Radha, frightened that her best creative and sexual years are behind her, is in the midst of a second coming-of-age. Her story, equal parts acerbic and tender, comes from a real place: the experiences of writer-director Radha Blank, who stars as herself in her feature film debut. The Forty-Year-Old Version begins streaming Oct. 9 on Netflix. Read more 
---
Born with two strikes. How systemic racism shaped Floyd's life and hobbled his ambition. By Toluse Olorunnipa and Griff Witte / Wash Post

His life began as the last embers of the civil rights movement were flickering out. Its horrific, videotaped end ignited the largest anti-racism movement since, with demonstrators the world over marching for racial justice in his name. During the 46 years in between, George Perry Floyd came of age as the strictures of Jim Crow discrimination in America gave way to an insidious form of systemic racism, one that continually undercut his ambitions. Early in life, he wanted to be a Supreme Court justice. Then, a pro athlete. At the end, he just longed for a little stability, training to be a commercial truck driver. Read more
---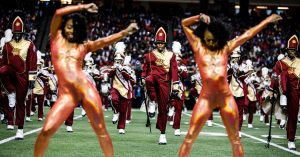 Memories of Homecoming at Historically Black Colleges and Universities. By Charanna Alexander / NYT

At historically Black colleges and universities (known as H.B.C.U.s), homecoming is more than a football game. It's the brisk fall air that calls for fashionably layered outfits. It's the smell of barbecue and fried fish at tailgates. It's the sound of sorority songs and fraternity chants, the vibration of the band as majorette dancers rush onto the field. It's the feel of Black joy and unity, as crowds of students and alumni sweep across campuses in droves, their school colors emblazoned on their shirts. And for many alumni like me, it's fall's biggest event. The videos, photos and memories of homecomings past that are presented here (many of which were collected from readers) can't replace the real thing. But we hope you will peruse this digital celebration to mark some semblance of tradition with us. Watch here 
---
Visit our home page for more articles, book/podcast and video favorites. And at the top of this page register your email to receive notification of new editions of Race Inquiry Digest. Click here for earlier Digests. 
Use the buttons below to share the Digest in an email, or post to your Facebook, Linkedin or Twitter accounts.