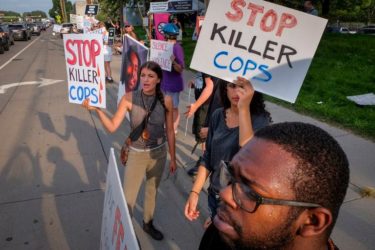 Featured – What can a black person do to keep from getting killed by police in this country? By Eugene Robinson / Wash Post
Driving-while-black has long been potentially a capital offense, as witnessed by the case of Philando Castile, who was shot to death. Driving-while-black got Walter Scott Tasered, but it was running-away-while-black that got him fatally shot in the back. Walking-while-black is what attracted attention to Michael Brown, who was also shot to death. Standing-while-black was enough to get Eric Garner choked to death. Now it appears that staying-home-while-black is also such a threatening activity that might kill you for it. That is what happened last year to Botham Jean, who was sitting in his Dallas apartment when off-duty officer Amber Guyger burst in and killed him. And it's what apparently happened Saturday to Atatiana Jefferson, who was playing video games with her nephew in her Fort Worth home when a officer fired through a window and shot her dead. Read more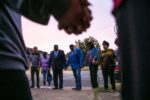 Fort Worth Officer Charged With Murder for Shooting Woman in Her Home. By Marina Trahan Martinez, Nicholas Bogel-Burroughs and Sarah Mervosh/ NYT
A former Fort Worth police officer who fatally shot a woman while she was at home playing video games over the weekend was arrested and charged with murder on Monday, the latest development in a case that has sparked national outrage and renewed demands for police accountability. Read more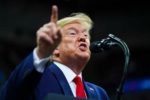 Trumpism's Infinite Vulgarities. By Charles M. Blow / NYT
Last week, Trump went on more profanity-laced tirades. At a campaign rally in Minnesota, Trump said of Joe Biden: "He was only a good vice president because he understood how to kiss Barack Obama's ass." The insult invokes a fear and disdain that white racists have had throughout American history: The subjugation of the white man to the black one. Read more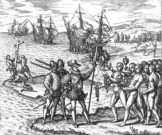 Here are the indigenous people Christopher Columbus and his men could not annihilate. By Gillian Brockell / Wash Post
The Lucayan did not know it was Oct. 12, 1492. They did not know that their island, in what would become the Bahamas, had been spotted by Spanish explorers led by a Genoese man named Christopher Columbus. And they did not know that in less than 30 years, their island would be empty from the coming genocide. As Columbus and his men approached, the Lucayans greeted them warmly, offering food and water, and "we understood that they had asked us if we had come from heaven," Columbus wrote in his journal. Then he added, "With 50 men they can all be subjugated and made to do what is required of them." Read more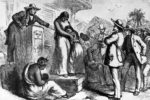 An Early Case For Reparations. Two new books tell the stories of people kidnapped and sold into slavery. By Eric Herschthal / The New Republic
When we think about slavery, we tend to imagine freedom as its natural opposite. But this makes it difficult to comprehend the actual conditions under which un-enslaved African Americans actually lived before and even long after the Civil War. Two books tell their stories: Stolen: Five Free Boys Kidnapped Into Slavery and Their Astonishing Odyssey by Richard Bell and Sweet Taste of Liberty: A True Story of Slavery and Restitution in America by W. Caleb McDaniel. Read more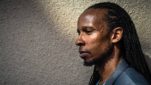 Ibram X. Kendi on "How to Be an Antiracist": Racism and capitalism "will ultimately die together." By Chauncey DeVega / Salon
What would anti-racism look like in practice? How does racism hurt people on both sides of the color line? Do black and brown people have an obligation to educate white people about racism — and about how to limit or reduce its harm? Is the language of "white privilege" still useful when discussing racism and white supremacy in post-civil rights America? How are capitalism and racism tied together? How did we end up electing one of the most racist and white supremacist presidents in American history? In an effort to answer these questions, I recently spoke with Ibram X. Kendi, a professor of history and international relations and founding director of the Antiracist Research and Policy Center at American University. Read more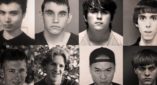 Racists Are Recruiting. Watch Your White Sons. By Joanna Schroeder / NYT
At a time when the F.B.I. reports a 17 percent rise in hate crime incidents from 2016 to 2017, the most recent year for which there is data, white parents like me have had recent, terrifying reminders that we must prevent our sons from becoming indoctrinated by a growing racist movement that thrives online and causes real-life devastation. Shown are teen killers. Read more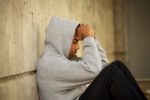 Suicide Attempts Among Black Teens Are Increasing. By Catherine Pearson / HuffPost
Suicide attempts among Black teenagers in America have risen significantly over the past three decades, according to a new study that found no such spike among white, Asian, Latino or "other" racial and ethnic groups. Read more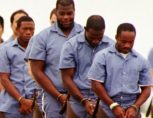 Lifers: Stories of non-violent incarceration in federal prison. By USA Today
Lifers is a multi-platform series about federal prisoners serving life sentences for non-violent drug crimes despite the passage of the First Step Act. This series is being published in conjunction with the Buried Alive Project, which is working on a video-driven Letters From Lifers campaign. Read more

Cory Booker Asked About Struggles With Black Voters: 'Let My Work Speak For Me.' By Brakkton Booker / NPR

His soaring rhetoric has drawn comparisons to former President Barack Obama. He prides himself as the only Democratic presidential hopeful to live in an inner-city neighborhood. Reforming a criminal justice system plagued by racial disparities is central to his campaign. Yet New Jersey Sen. Cory Booker, one of two top-tier African American candidates in a crowded Democratic field, continues to struggle making inroads with black voters. Read more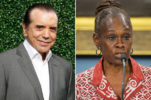 Actor Charged Racism Over Statue. N.Y. Politics Took It From There. By Jeffery C. Mays / NYT
Last week, Mr. Palminteri accused Chirlane McCray, who heads the She Built NYC commission that oversaw the statue selection, of being "a racist" for not choosing Mother Cabrini among the women who will be honored with new statues — even though she drew the highest number of votes in a nonbinding poll. The unexpected spat between Mr. de Blasio and Mr. Palminteri was the latest dust up in the effort to diversify the city's statues, after the mayor vowed in 2017 to rid the city of "symbols of hate" amid a national debate about the appropriateness of statues of Confederate leaders. Read more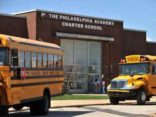 What Back-to-School News Stories Hide About Charter Schools. By Peter Greene / The Progressive
This is a huge issue. As has been demonstrated in districts across the country, charter schools can create a debilitating financial drain on public schools. In some cases that results in loss of staff and programs; in extreme cases, districts consider shuttering large numbers of schools. Read more
The School Secession Movement Is Growing. That's Bad News for Integration. By Sophie Kasakove / The New Republic   
On Saturday, in southeast East Baton Rouge Parish, voters decided to break away from Louisiana's capital city of Baton Rouge to create the new city of St. George. It will be the fifth-largest and fourth-wealthiest city in the state. And it may be a harbinger of more new cities to come—cities designed to make schools whiter, while leaving everyone else behind. Read more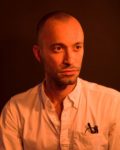 How Moving to France and Having Children Led a Black American to Rethink Race. By Andrew Solomon / NYT
Thomas Chatterton Williams is the son of a black father and a white mother, but grew up identifying as black on the basis that even one drop of black blood defines a person as belonging to that often besieged minority. His father claimed that his mother was a black woman at heart, and brought up his son to oppose the implicit racism of passing, though Williams has a complexion more tanned than sub-Saharan, and is often mistaken for an Arab in France, where he lives. Williams married a white woman and both their children were born with blond hair and blue eyes. Read more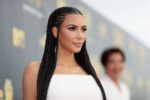 Black Instagram influencers call out 'blackfishing' white women for racial appropriation. By Quinn Gawronski / NBC News

The term "blackfishing" became popular after a Twitter thread by the writer Wanna Thompson went viral last year after she called out "all of the white girls cosplaying as black women on Instagram." "Let's air them out because this is ALARMING," Thompson said. Shown is Kim Kardashian at the 2019 MTC Movie and TV Awards. Read more   Also see , When Non-Black Minorities Adopt Black Style, Is It Still Appropriation?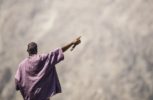 Kanye West and the Cult of Personality. By Shamira Ibrahim / NYT
The artist's Sunday Service concerts have afforded him grace in the face of controversy. But a lot has changed since he made "Jesus Walks." The endeavor reads like a blatantly self-serving appropriation of black faith traditions, and the Sunday Service performances are in fact little more than concerts trading in aimless aphorisms and the cult of Mr. West's personality — so much so that it has become a running joke that he's running an actual cult. Black Christians have expressed skepticism about his intentions, and the rapper's past comments about how he views the relationship between hip-hop and church provide reason for their concern. Read more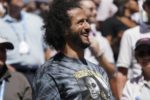 The Inept, Old, Half-Interested Quarterbacks Who Got Deals Instead of Colin Kaepernick This Year. By Nick Greene / Slate
It has been two years, nine months, and 10 days since Colin Kaepernick played a professional football game. In that time, the quarterback filed and settled a grievance against the NFL arguing the league blackballed him for kneeling during the national anthem and starting a protest movement against police brutality. While the league and its teams have denied colluding to keep Kaepernick off the field, the facts of his case make it difficult to reach any other conclusion. Read more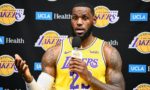 The conservative backlash against LeBron James has nothing to do with human rights. By Etan Thomas / The Guardian
LeBron James has come under fire like never before after wading into the NBA's China controversy. On Monday, the Los Angeles Lakers star finally broke his silence on the tweet heard around the world: Daryl Morey's message of support for the Hong Kong protestors that's threatened to upset the multibillion-dollar relationship between the NBA and the Chinese market it has spent three decades cultivating. Read more
Visit our home page for more articles. And at the top of this page register your email to receive notification of new editions of Race Inquiry Digest.   Click here for earlier Digests. 
Use the buttons below to share the Digest in an email, or you can post to your Facebook, Linkedin or Twitter accounts.